November 10 - 16, 2013: Issue 136
Narrabeen Downwind Challenge 2013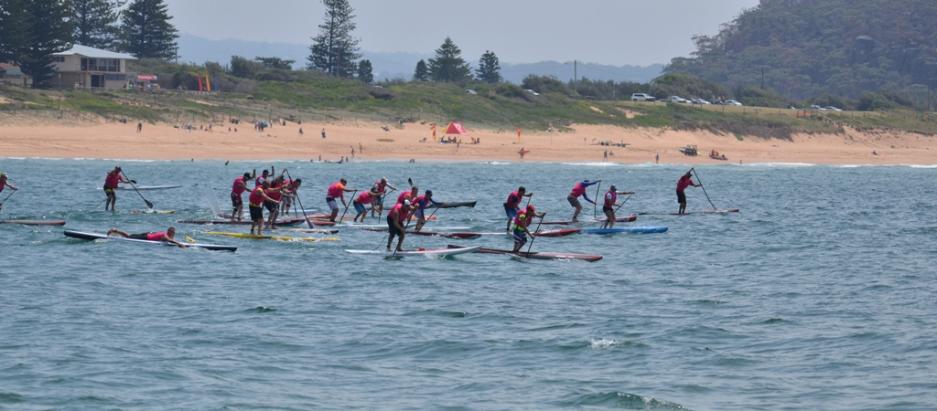 Narrabeen Downwind Challenge – Palm Beach to Narrabeen Beach, Saturday 2nd November, 2013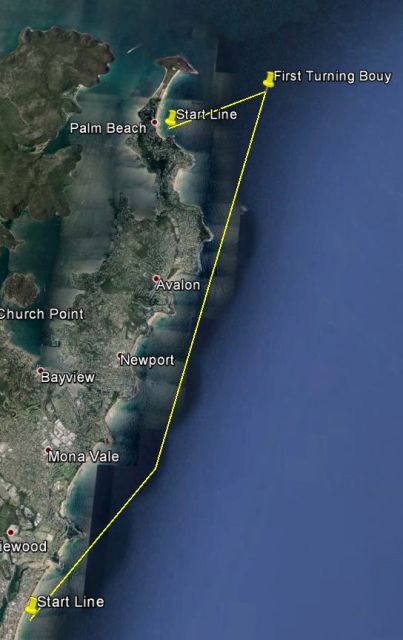 There were 145 race entrants registered for this event in 2013. Conditions for the event were perfect for a downwind race with a maximum of 20 km/h winds.
While this was the fourth event in the Ocean Series to date, this was the first Downwind Challenge in the Ocean Series (the other races have been circuits).
Tim Jacobs – who has won this race seven years consecutively and was registered to compete - was unable to participate as he was overseas. The oldest entrant was Neil Carlyle (aged 64) on an ocean racing ski. This year's youngest entrant was Luke Gosling (aged 19) on an ocean racing ski.
The Oceanseries began in 2006 in response to a lack of competition in ocean ski racing at National, State, and local levels. Surf Life Saving Sydney Northern Beaches recognised this, and joined with Avalon Beach and Narrabeen Beach Surf Life Saving Clubs, to develop a series of ocean ski racing events for paddlers from Sydney's northern beaches and beyond.
Interest in the series was greater than anticipated with competitors travelling from all over NSW to compete, and this led to the Oceanseries expanding to five races in 2007 and six in 2009, as well as featuring a race for surf boats. This category continues to be a part of the series, as the demand for the sport grows, with at least four of the six races including boats this year. 2011 will also see the introduction of more race categories such as stand ups and paddle boards, outrigger canoes and more spec ski categories.
The increase in popularity of the sport of ocean ski paddling is clearly demonstrated by the massive increase in competitors in the Oceanseries over the last four years. In 2006 there were 380 entries for the series. Entries grew to over 1,100 in 2010, an increase of almost 300% over five years.
In planning the Oceanseries, event organisers are endeavouring to accommodate and challenge every level of paddler. Some races feature downwind courses, others comprise a circuit, but every race is staged at some of our most beautiful and scenic locations including Sydney Harbour.
Distance - 18km.Craft - Spec SLSA Ski & Ocean Racing Ski; SUPs, OC1s and Surf Boats
Narrabeen Downwind Challenge Results for 2013
Mr. Cade Barnes (age 41) was the fastest entrant overall travelling the 16.5km distance in 55 minutes on his ocean racing ski.
Trudi Barnes (Cade's wife) came first in the Women's Open category for ocean racing skis, travelling the distance in 1 hour 49 seconds.
However, the fastest female overall was Tracey Wilson (age 47) who made the distance in 1 hour 26 seconds on her ocean racing ski. Tracey was entered in the Women's 40+ category.
The first competitor to arrive at Narrabeen Beach was Dave Kissane on a SUP (stand-up paddle board). The SUP's left Palm Beach 30 minutes before all other craft. Dave travelled the distance in 1 hour 15 minutes. Terrene Black was the only female SUP to compete. She managed the distance in 1 hour 19 minutes.
Find out more at: http://online.oceanseries.com.au/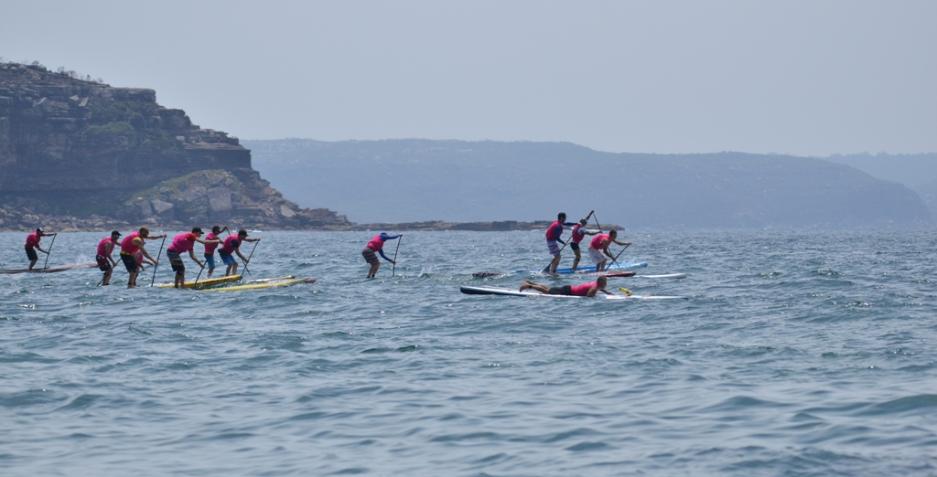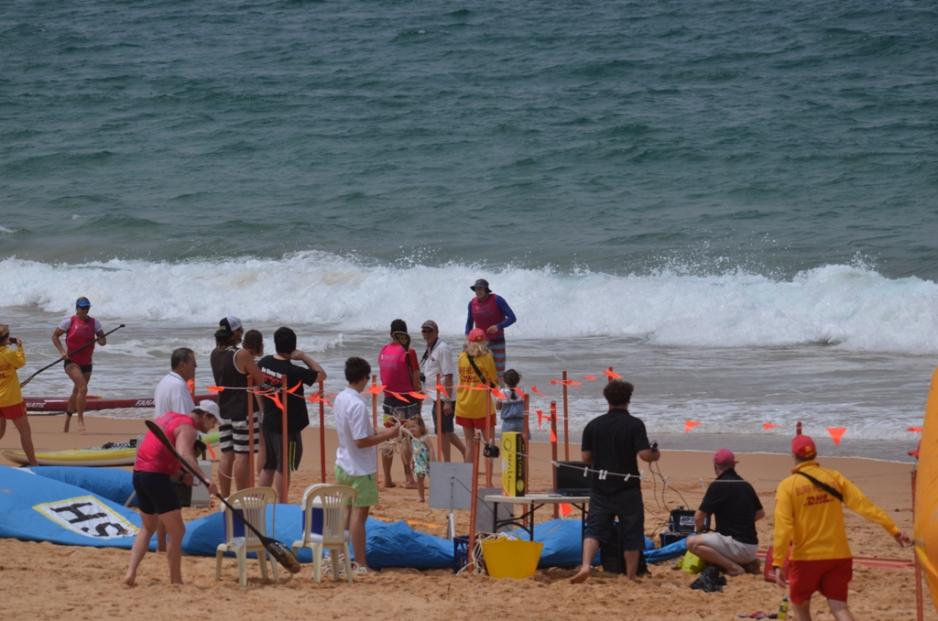 Report By Deidre McAlinden. Pictures by Mike O'Flynn, 2013.