October 25 - 31, 2015: Issue 237
The Narrabeen Beach Challenge - F
irst in the 2015 Sydney Ocean Swim Series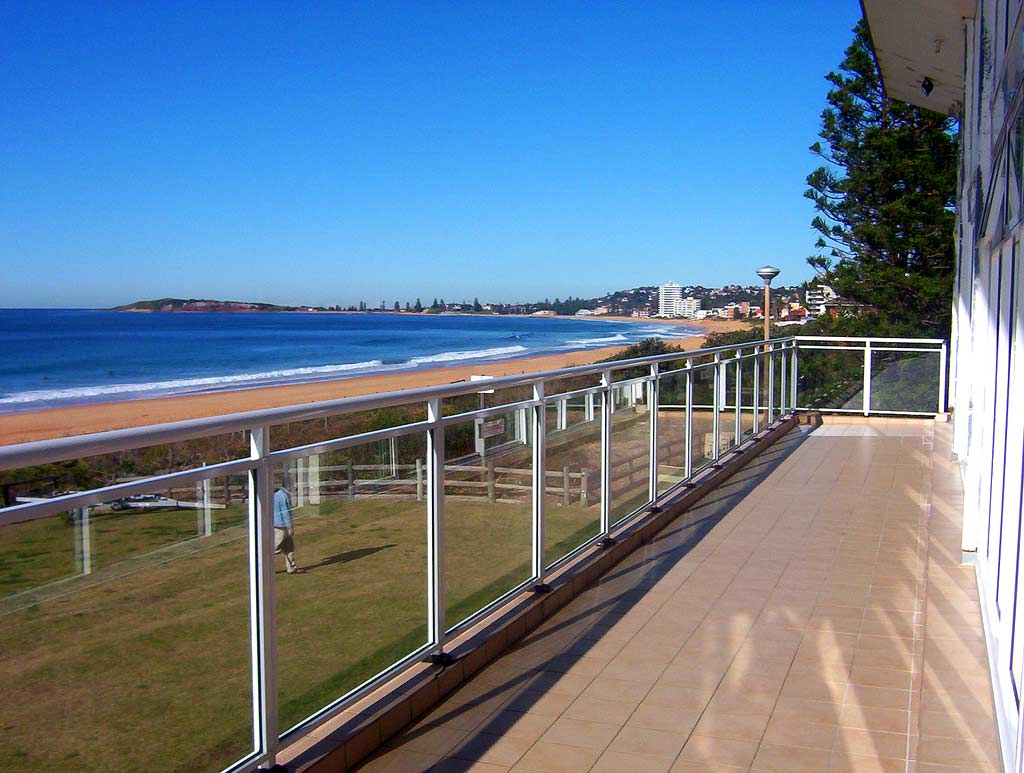 View of Beach to be Patrolled - from Narrabeen Beach SLSC Clubhouse
The Narrabeen Beach Challenge - First in the 2015 Sydney Ocean Swim Series: Dive Into Supporting Narrabeen Beach SLSC
Registrations are now open for the Narrabeen Beach Challenge on Saturday 31 October 2015 - the first in the Sydney Ocean Swim Series to be held this season.
Swimming enthusiasts will again have the choice of participating in one or two distance options - the traditional 1.8 kilometre course, and a shorter 800 metre swim which is ideal both for novice ocean swimmers as well as more experienced competitors who are keen for a warm up before the longer 1.8 kilometre distance.
Now in its sixth year, the Narrabeen Challenge will start with the 800 metre course at 10am, followed by the 1.8 kilometre course at 11am.
Both swims start in front of the Narrabeen Beach Surf Life Saving Club with the main event following a course in the shape of a "Marie Antoinette" champagne glass. The shorter event will follow the southern part of that course. However, the route may be altered on the day depending on conditions.
Each swim aims to offer two beach break negotiations - one out and one back. Wetsuits may be worn for the events.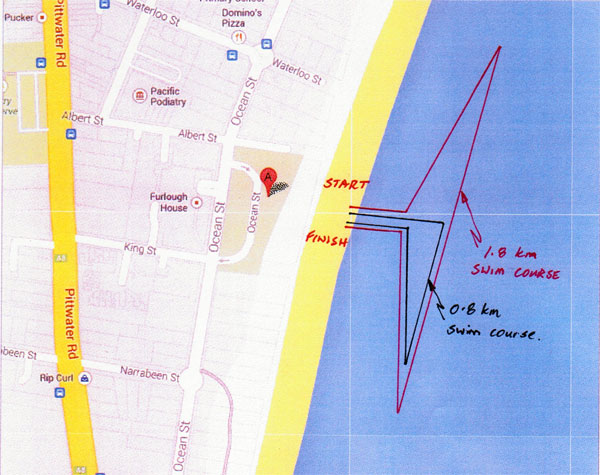 Prizes will be presented to winning swimmers in the various age categories. Swimmers who choose to wear wetsuits will not be eligible for prizes.
Online entries are available until midday on Friday 30 October 2015 or you can register at Narrabeen Beach on the day between 8.30am – 9.30am. A briefing of the events will take place at 9.40am.
Entrants must be age 15 or over. Online registration costs $30 to enter one event, or $35 for entrants who sign up on the day. Online registration for both events is $45, or
$50 on the day.
A cloakroom will be available where swimmers can leave personal belongings.
The Narrabeen Beach SLSC kiosk will also have a BBQ and other refreshments available before and after the events for swimmers, supporters, friends and family.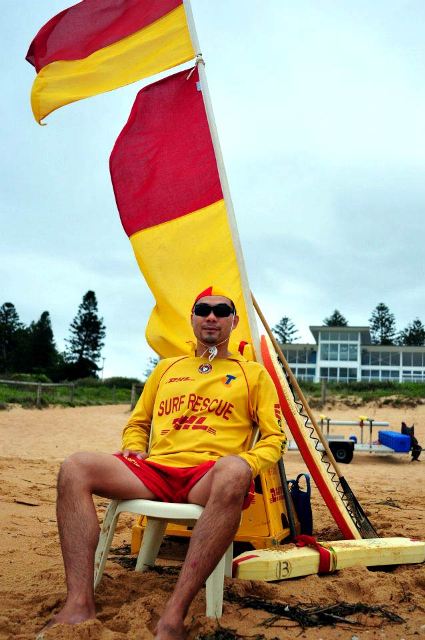 Narrabeen Beach SLSC Challenge organiser, Wayne Schwebel, said this event is now renowned for kicking off the 2015 Sydney Ocean Swim Series circuit.
"As always, we look forward to welcoming competitors from all over Sydney who are keen to plunge into their first ocean swim of the season at Narrabeen Beach.
"With two distance options available, the event provides a sufficient challenge for experienced ocean swimmers, as well an achievable goal for novice and first time ocean swimmers," Mr Schwebel said.
As with previous years, safety standards for the swim will be in accordance with SLSC guidelines and Maritime Service requirements.
Proudly supported by the Commonwealth Bank, this event is organised by Narrabeen Beach SLSC with all proceeds going towards the provision of emergency lifesaving equipment for the Club.
For further details, please visit: oceanswims.com
Narrabeen Challenge at a glance
Date: Saturday 31 October 2015
Time: 10am start (800m) and 11am (1.8km)
Where: Cnr Ocean Street and Albert Street Narrabeen
Distance: 1.8 km, 800m or both
Registration: 8.30am - 9.30am at Narrabeen Beach SLSC
Entry fee: Online - $30 for one event; $45 for both events
Event day - $35 for one event; $50 for both events
Online entries: Close midday Friday 30 October 2015
by Deidre McAlinden
Narrabeen SLSC - Established 1964: www.narrabeach.org.au
Narrabeen Beach SLSC is located in Lions Park at the junction of Albert Road & Ocean Street, Narrabeen. The club officially commenced in July 1964, although there is evidence that some form of rescue service has operated from the same approximate area since the early 1900s.
The original clubhouse was an old timber cottage, however after substantial alterations, renovations & extensions, Narrabeen Beach now boasts one of the most magnificent & modern facilities on Sydney's northern beaches.