July 28 - August 3, 2013: Issue 121
Mermaids Of Palm Beach July 2013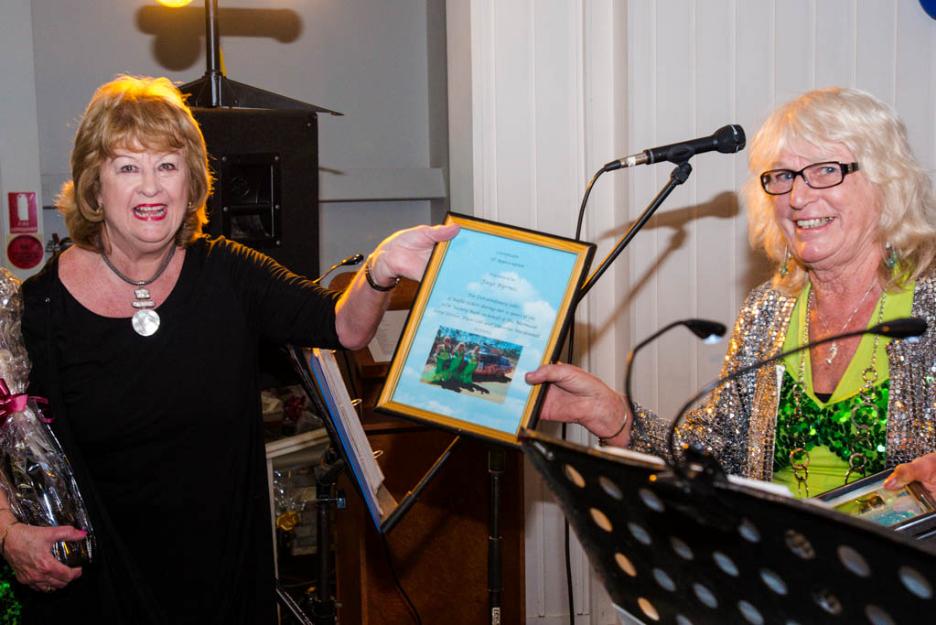 Faye Byrnes receives a special award from Elyse Cole and Beryl Driver. Photo by Michael Mannington, 2013.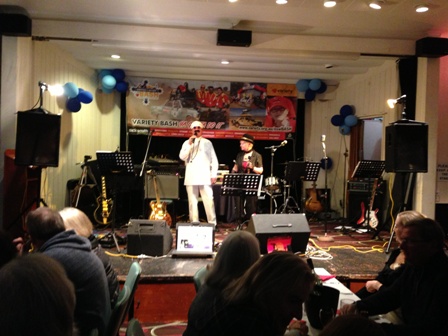 Monday night saw 150 supporters attend a great meal and an evening of fun at Club Palm Beach (Palm Beach RSL). LOvely food, the Endless Strummers, who have played for the Mermaids since the beginning, and Arsenic and Old Lace (pictured by Elyse), a vaudevilel act who has also contributed to the annual fundraiser at Palm Beach, entertained with great music and a bit of comedy.
A range of auction items all found enthusiastic bidders and some of those who have helped the Mermaids out for the duration of their Variety Bash days were recognised by Beryl Driver and her co-drivers.
The Varirty, the Children's Charity Bash, is Australia's largest (and favourite!) motoring event with participants travelling to rural parts of Australia that they would otherwise not see, at the same time raising money for disadvantaged and special needs children. Throughout the Bash, participants visit local towns, stopping into the schools to visit the kids (some schools only having 5 students!). Bashers get to see the smiles of the kids they've help and provide them with equipment to assist their education. There's never a dull moment on the Bash with stacks of entertainment such as trivia and movie nights, songs from long-time supports John Paul Young and John Williams, competitions and MORE!
The Bash was originated by businessman, explorer and philanthropist Dick Smith in June 1985 when he organised a group of people to travel from Sydney to Bourke in Far West New South Wales, and from there to Burketown in Northern Queensland.
Dick wanted to take a few mates for a drive in the Outback in old cars and at the same time raise money for charity. He charged everyone to enter, and entrants were able to bribe the officials or be fined.
That first event raised $250,000 for Variety and was known as the Bourke to Burketown Bash. Since then over $165 million has been raised through the Variety Bash.
On August 22nd the girls are off on Australia's penultimate version of the 'road trip' - the 2013 Variety Club Bash which will see them travel from Bankstown to Ballarat and through three states in eight days! We're sure all here wish Beryl, Viktoria, Elyse and Carissa the very best and look forward to a few tales from the road.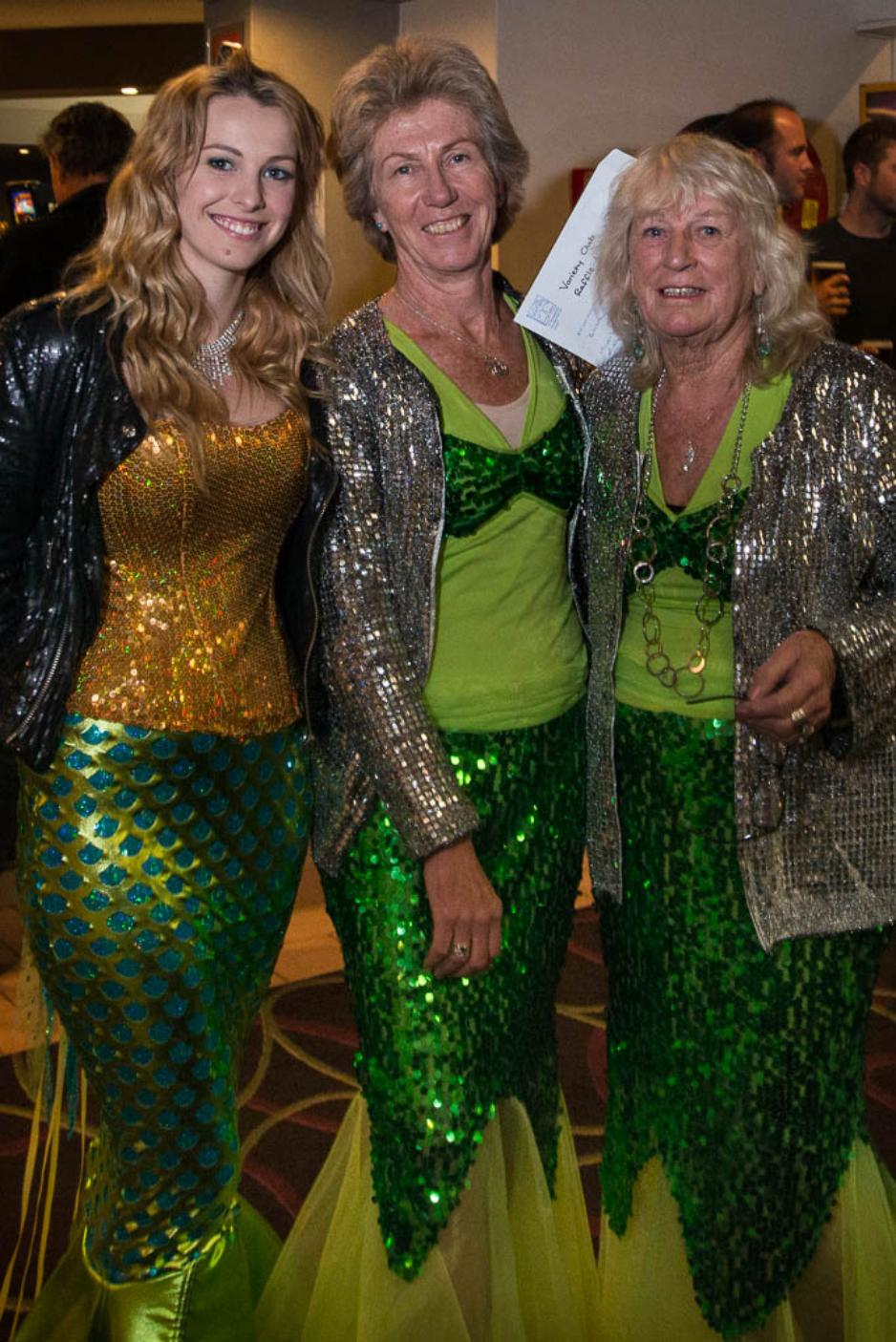 Trainee mermaid Carissa Gonsalves with Viktoria McDonell, Beryl Driver. Photo by Michael Mannington.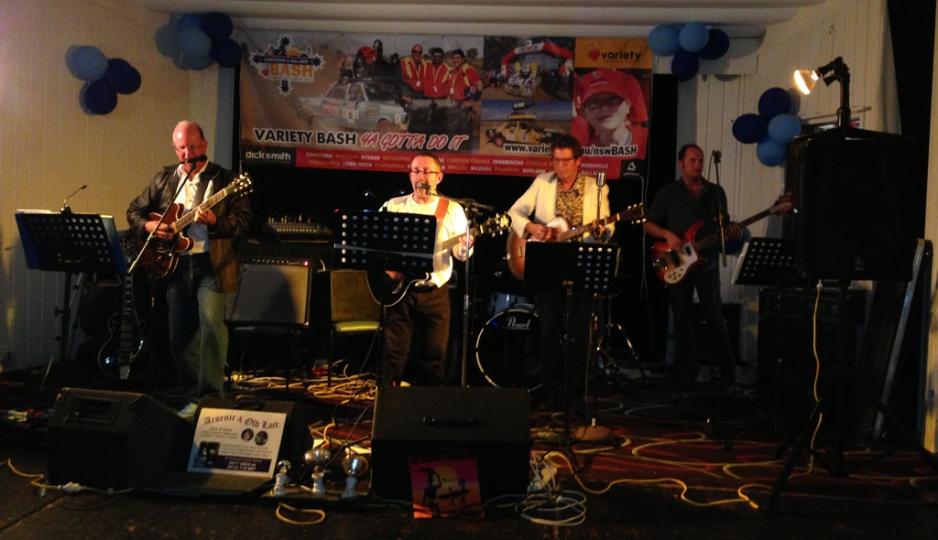 "The Endless Strummers" – entertainers for years for the Mermaids of Palm Beach. Photo by Elyse Cole.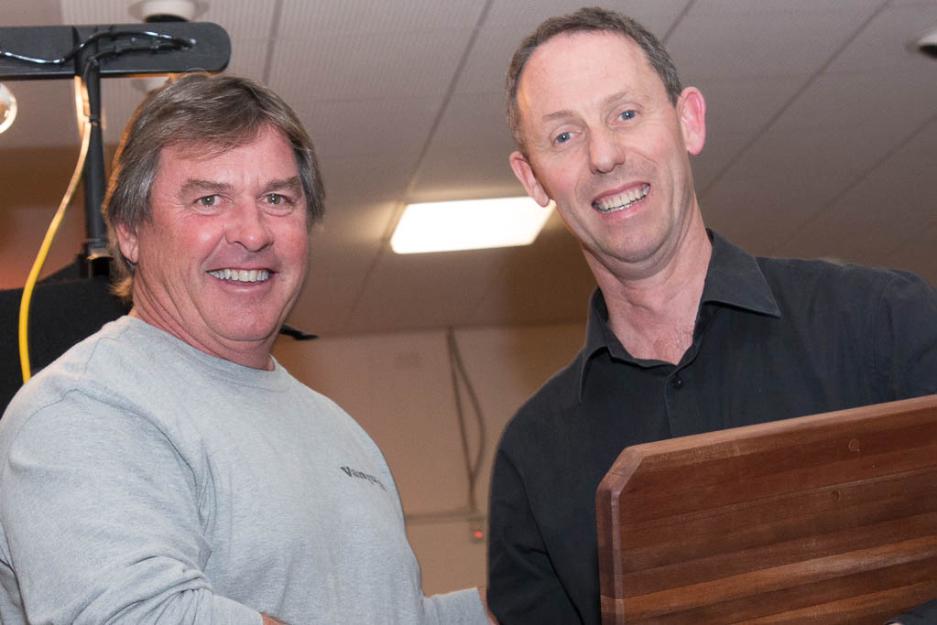 Ken Noble, left, successfully bid for the "chopping board" with auctioneer Duncan Ross. Photo by Michael Mannington.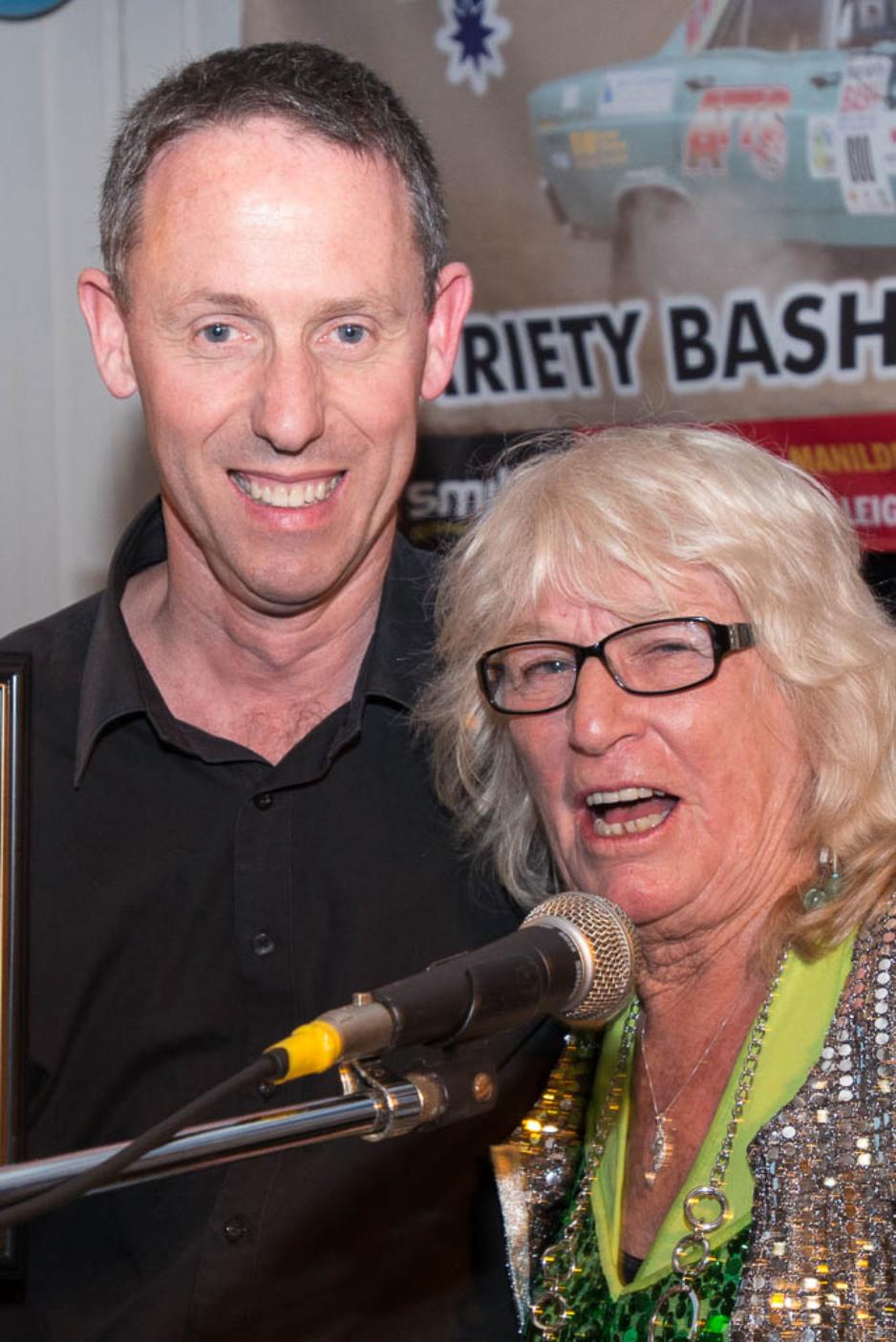 Duncan Ross receives his Certificate of Appreciation for many years of extraordinary mechanical assistance. Photo by Michael Mannington.
Photos by Michael Mannington and Elyse Cole, 2013.