Meandering Around Mudgee
by Robyn McWilliam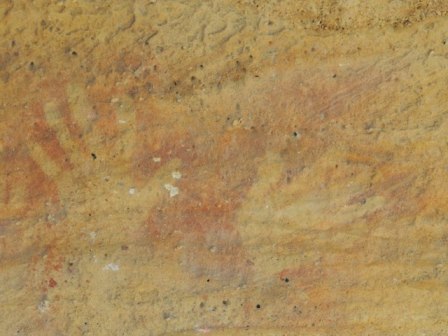 Mudgee is a handy three to four hour drive from Sydney and its wineries are a major attraction. Thanks to a travel feature by Keith Austin I discover there are also great bushwalks in the area. The National Park's website is a useful guide to the various walks and the Mudgee information centre has brochures on each.
My friend Di and I decide the country town could be a good destination for our bushwalking group. In April twenty five of us descend on the Mudgee Riverside Caravan and Tourist Park, some stay in vans, most in cabins. The Park is on the edge of town on the banks of the Cudgegong River. It has a vast camp kitchen where we meet for wine, nibbles and a chat before throwing meat on the barbecue for dinner.
For our first walk we drive around 35 minutes north of Mudgee on the Ulan Road to Hands On Rock. The pagoda-shaped rock formations remind me of the Bungle Bungles. Instead of steely bands these are moss and lichen coated. A 500 metre walking track past grass trees and banksias leads to the boardwalk and heritage cave.
As we approach a goanna is sunning itself high on the rock face. This massive cliff continues for hundreds of metres. The creamy sandstone is perfect for Aboriginal wall art. I wonder how many years ago these handprints were etched in ochre.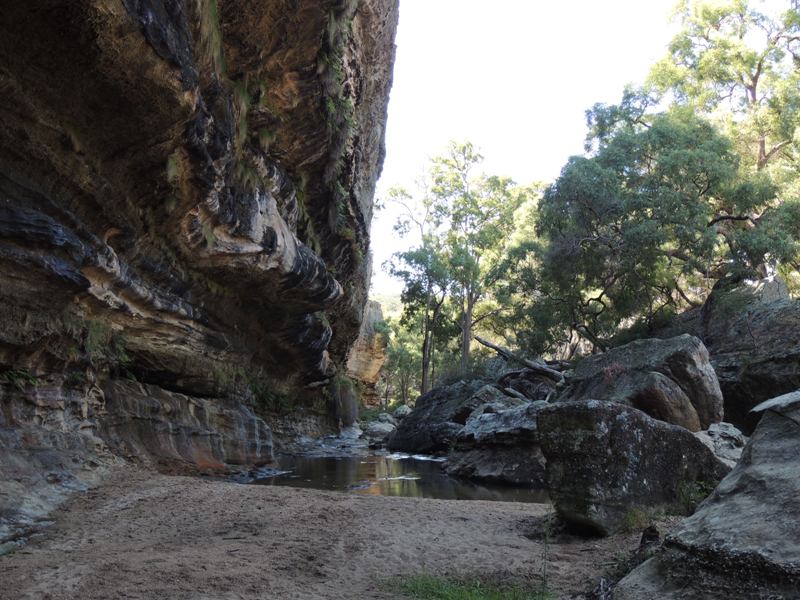 Above Right: Hands etched in ochre and Above: The Drip
Backtracking a few kilometres we park at The Drip picnic area. Sandstone cliffs 20 metres high flank the walking trail on one side. This follows the Goulburn River meandering through sand flats. In parts the river is deeper and we sit for morning tea on protruding rocks. Streamers of algae the colour of green olives waver in the current. We hear a few bird calls above the chatter.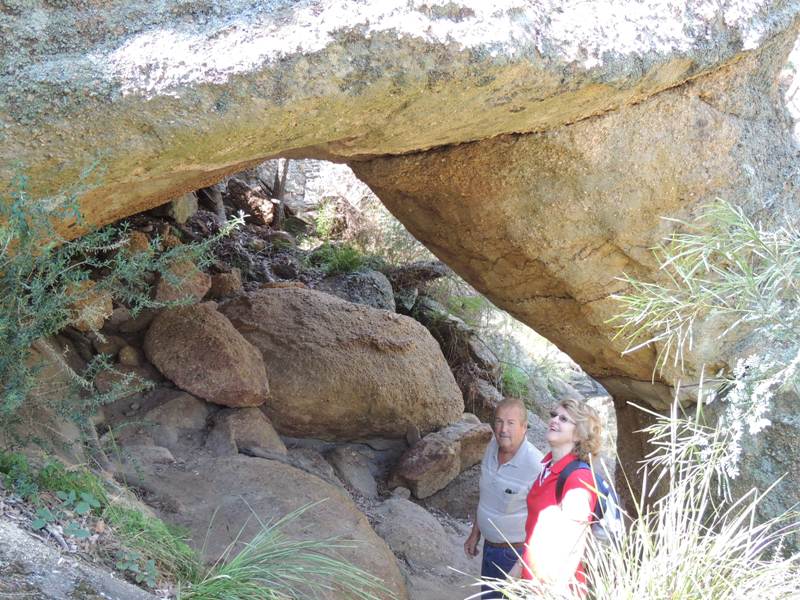 Arch Rock
The path is rougher in places and we clamber down through Arch Rock. A huge split boulder appears. It's as if a giant blade has cleaved it in two. Further along on a monstrous overhang, a band of green growth supported by drizzling water covers the rock face. Near the end the cliff towers over the rocky, river bend. From its edge droplets of spring water disturb the serenity of the pools below. The Drip is appropriately named. The return trip takes a little over an hour. This scenery is so different from the Northern Beaches we linger in its peacefulness.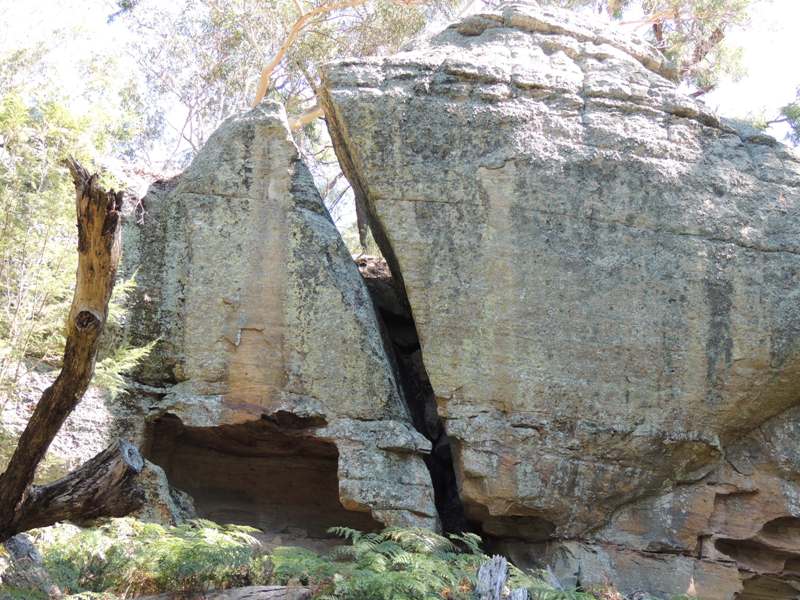 Cleaved boulder
On another day we travel around 30 minutes north east of Mudgee on the Wollar Road to Munghorn Gap Nature Reserve. The Castle Rocks walking track, an easy four kilometre fire trail, brings us to another area of sandstone pagoda formations.
From the first vantage point a hilly rock formation dominates the valley, its shape reminiscent of a Cambodian temple. Dark green conical pines spear through gum trees not unlike the pencil pines of Tuscany. A brochure on the walk reveals they are callitris pines.
Climbing to the top of other outcrops, we see spectacular views to the south. We're surrounded by amazingly weathered formations hidden in forested ranges. Time is taken to ponder the landscape before we rejoin the trail back to our cars.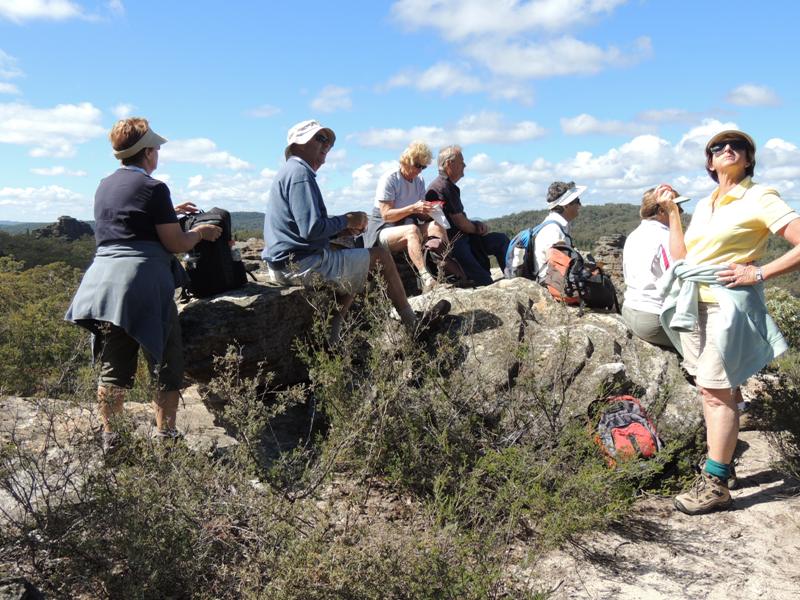 Enjoying the panorama
While these two bushwalks are the highlights of our stay there's Fern Tree Gully and Dunn's Swamp to discover. One couple goes on to stay in Coolah Tops National Park.
Of course you can also visit some wineries for tasting and buying local produce. Sharing antipasto platters for lunch at di Lusso Estate is a culinary treat. Blue Wren Wines serves a scrumptious roast vegetable salad. A glass of sauvignon blanc helps you appreciate the ambiance of the region's vines.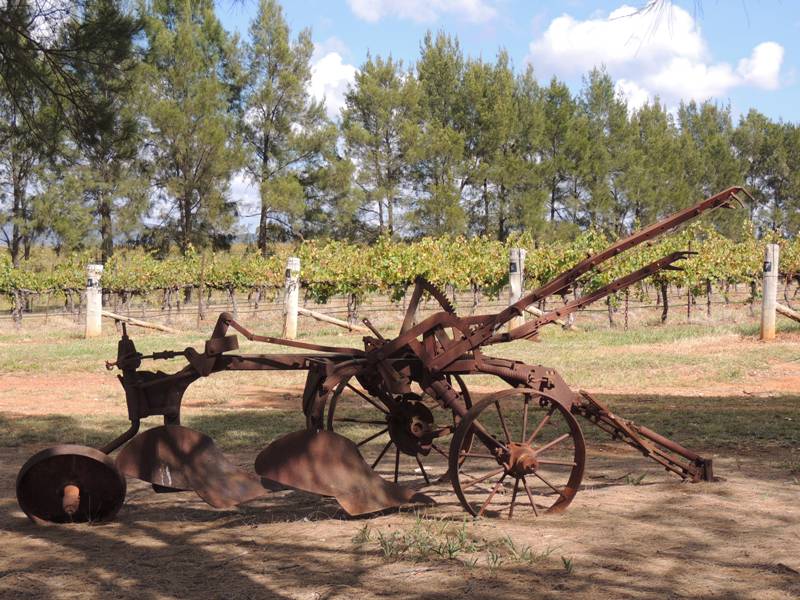 A rusty plough near vines at Robert Oatley winery
Some of our group explores the historic town of Gulgong. Mudgee itself has splendid colonial architecture and is worth a wander. Scones, jam and cream at the cafés along Market Street is also a tempting treat.
A sojourn in a country town can be a wonderful way to spend a few days. But for me Mudgee is magic for its bushwalks.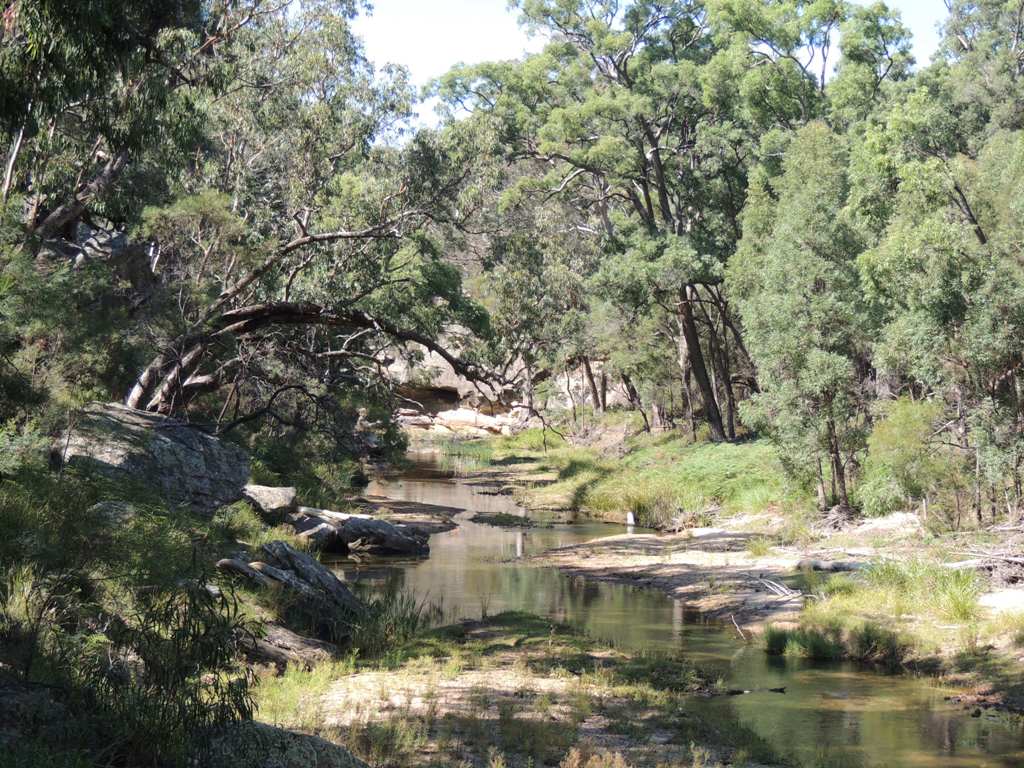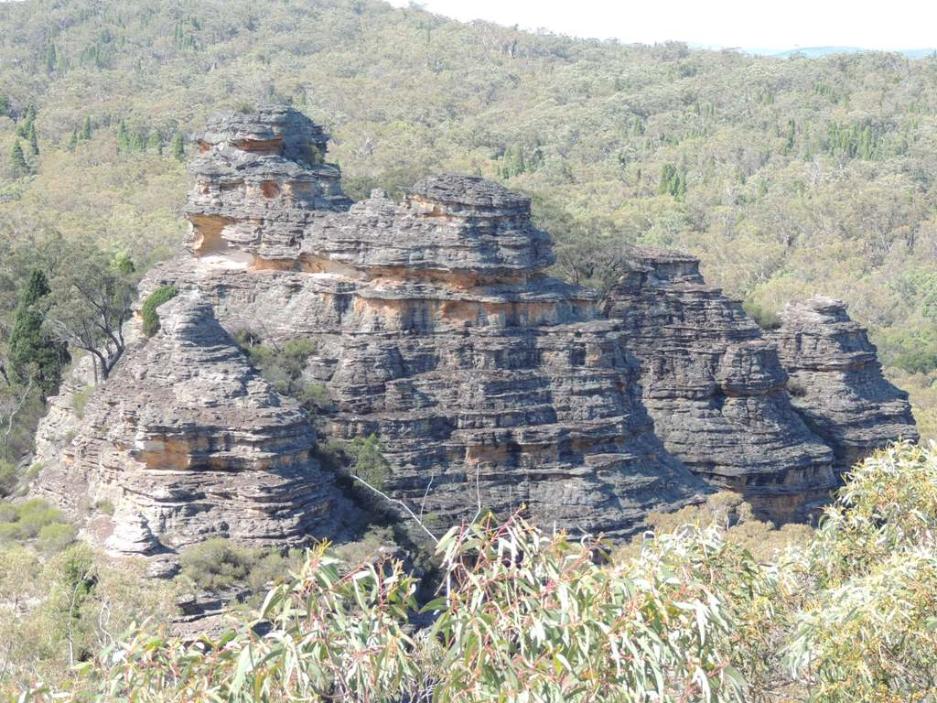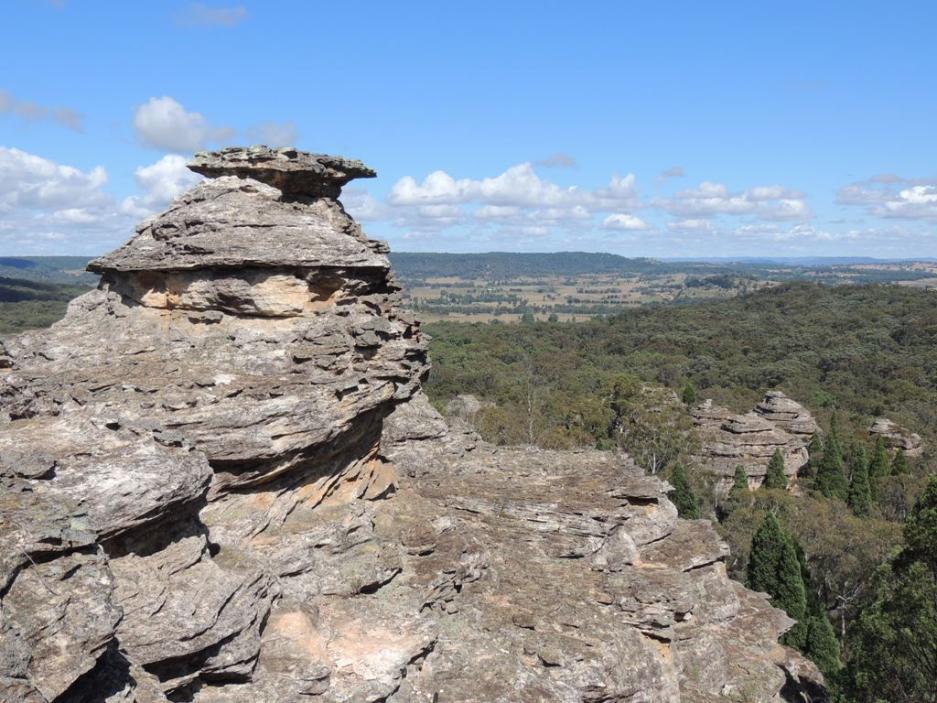 Rocky pinnacles with callitris pines
Article and Photos By Robyn McWilliam, 2013. All Rights Reserved.