December 4 - 10, 2011: Issue 35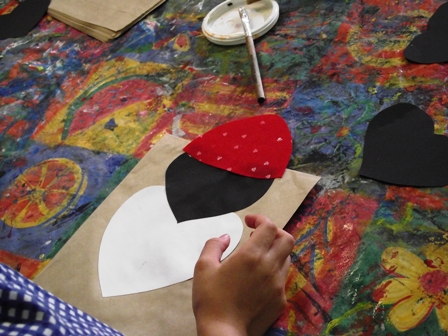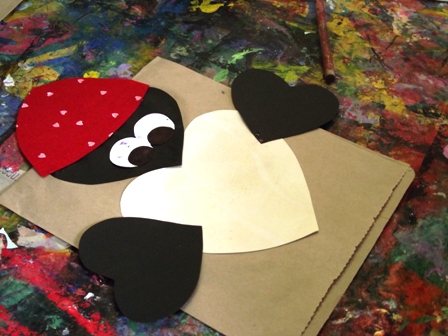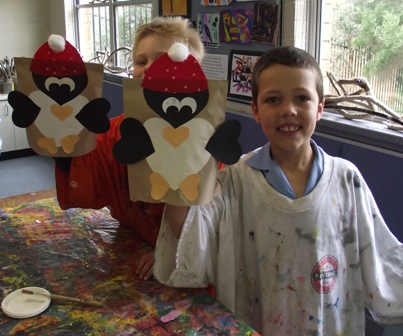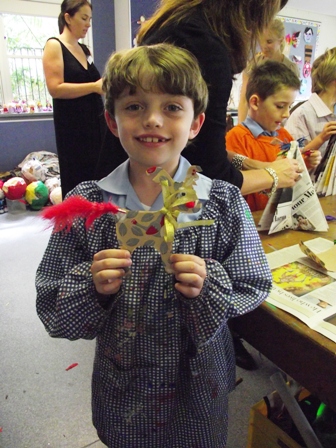 Children's Christmas Decorations
School's out soon and a familiar chorus of 'I'm bored' will follow you and ring, like some strange bird, from every hour unless those bright minds and quick fingers are given an opportunity to express themselves creatively. With Christmas only a few weeks away it seems a great time to look around us and see what we can do to brighten up the windowsills, windows and other nooks and crannies of the house with homemade Christmas decorations. We used to gather fallen pine cones, thread coloured paper chains, make papier-mâché baubles for a tree, cut out chains of Christmas trees and loop them over curtain rods or make cellophane ones to cast green and red light from windows.
Maria Regina Catholic School at Avalon has a great arts and crafts room and a focus on developing skills and knowledge through a wide range of activities. Their focus this week has been on Christmas Decorations with all grades being shown many little ideas, catered to their age group, for creating delightful and colourful decorations for both the tree, their hands, or to display on tables at home.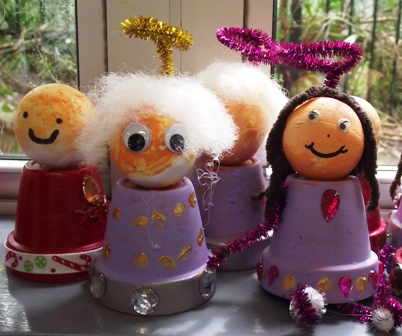 Mums have been providing the materials and ideas for these and taking turns with each class. One lady, who had cut out prior to arrival some great reindeers, explained the 'wobbly eyes' to be attached to each came from the Craft Store at Mona Vale which has been open for business for fourty years now.
The samples made wereFelt Angels, which the small boys then 'flew' around the room, some with accompanying noises. Penguin Hand Puppets, Reindeers which incorporated a cut-out stencil that was then pasted to Christmas paper before having a 'feather' tail attached and eyes for face. A Jigsaw Reindeer which
was made using old jigsaw pieces with the back painted brown, eyes and face added and green or red pipe-cleaner 'antlers', Bon-bons made from wrapping toilet rolls with bright paper and applying garlands of mistletoe, Christmas Trees made from sales catalogues by folding a triangle, then once again, tucking the overlap under until all pages are done and affixing a 'star' made from loops of coloured paper twine on top; these are for standing on tables and can be further painted green or any other colour or Christmas Trees made from paddle pop sticks with sequins glued on and a bright ribbon attached so they may dangle from trees. Stars and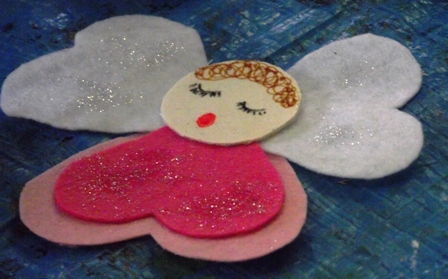 snowflakes were also made using paddle pop sticks. Grade Two made flowerpot angels or plaster cast moulds that they then decorated brightly. Kindergarten children enjoyed making the felt angels, as these were also suited to little fingers; drawing the faces, being supervised and helped in gluing the pieces together to make wings. Engaging young minds and hands with some of these crafts will help peace reign in your home and give you treasures to keep for always.
More Pictures