July 31 - August 6, 2011: Issue 17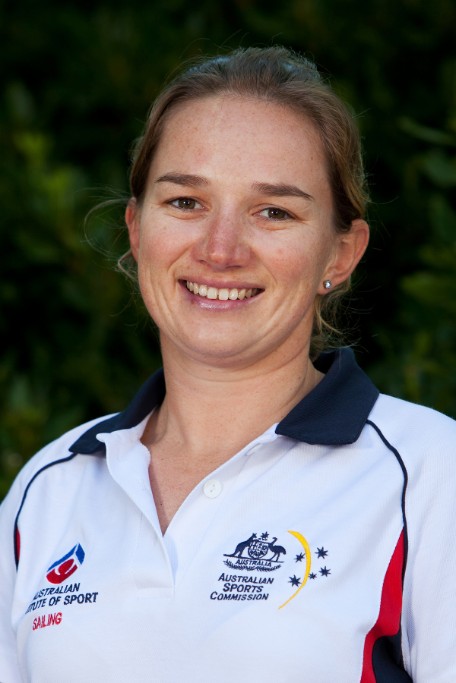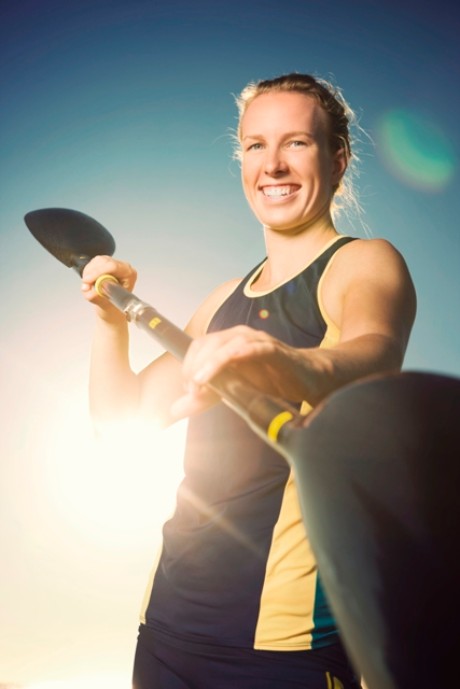 Above: Katie's Photo copyright Katie Pellew Spithill. Jo's Portrait Copyright Chris Benny Photography. Contact Chris at: http://chrisbennyimaging.com/blog/
Words copyright Pittwater Online News, 2011.
London Olympics 2012 - The Pittwater Connection
With one Year to go until the 2012 Olympics begin, the medals for the were unveiled this week by our London hosts at: http://www.london2012.com/news/2011/07/olympic-medals-unveiled-to-the-world.php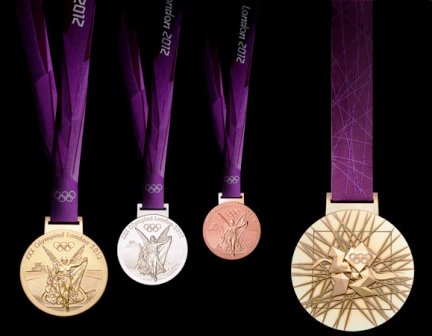 A Description of these: 'The medals' circular form is a metaphor for the world. The front of the medal always depicts the same imagery at the summer Games – the Greek Goddess of Victory, Nike, stepping out of the depiction of the Parthenon to arrive in the Host City.'

Layne Only Female Athlete Liaison Officer: Former Newport resident Layne Beachley was on our TV screens this week as a reminder of her August 6th, 2010 appointment as an Athlete Liaison Officer (ALO) for the 2012 Games. You may all remember from our Profile on Layne's Aim for the Stars Foundation earlier this month that AFTS is supporting a 'London Squad: Introducing the "Aim for the Stars London 2012 Squad": Caroline Buchanan (BMX) Laura Coles (Clay Target Shooting) Jessica Fox (Canoeing) Jane Moran (Water Polo) Katie Spithill (Sailing) Olivia Price (Sailing) Sharleen Stratton (Diving) Lishan Sung (Fencing) Jayde Taylor (Hockey) Anabelle Smith (Diving)
Layne Australian Olympics Committee (AOC) Announcement from the AOC website:
Team Behind the Team
26th of July, 2011:
One of the very important aspects of the Australian Olympic Team is the group of Athlete Liaison Officers (ALOs) appointed to support the athletes and officials. In London 2012 there is again a strong group of talented sportspersons who will guide and support the athletes as they go through the highs and lows of the Olympic experience. Australian cricket legend Steve Waugh and Wallabies great John Eales will again join the Team, providing their wealth of knowledge from being in leadership roles of winning sports team for so many years. Kieren Perkins will attend his first Olympic Games in this role, and will be well prepared to share his personal experiences of winning two gold and two silver Olympic medals. Seven-time world champion surfing legend Layne Beachley will be the fourth ALO and will be a sure motivation to many athletes who have watched her inspirational journey that saw her build women's professional surfing to what it is today. They aim to help the athletes maintain focus and maximise performance with the assistance of the head coaches and team managers.
On being appointed on August 6th, 2010, Layne said, "It's an absolute honour and a privilege to be able to fulfil this role. It was always a dream of mine to go to an Olympic Games and an Olympic gold medal is the only thing missing from my trophy cabinet."
As an ALO, Layne will provide support and guidance for individual athletes and teams by sharing her experiences from an illustrious sporting career. "One of my strengths throughout my career was my mental aptitude, an essential tool for anyone wanting to achieve a life-long goal."
Sign up for email updates at: http://london2012.olympics.com.au/
Katie Pellew-Spithill is currently in Weymouth, England, training with RPAYC and AST sailors Nicky Souter and Jess Eastwell.
An Update from Jo Brigden-Jones 30/7/11:
I am currently in Varese, Italy and have been here training for the past 4 weeks. The Australian Institute of Sport now have a permanent base set up in Varese called the European Training Centre. It has provided our team with fantastic facilities and support to help us trough our training block. Yesterday marked 1 year to go to the Olympics, the ETC hosted a Aussie dinner to celebrate the occasion. I am really excited about the year ahead and hopefully I will be successful in becoming an Olympian! It would be an amazing achievement and a reward for all the hard work and sacrifices made over the past 10 years.
I am heading to Hungary on Sunday to meet up with the rest of the Australian Kayak Team. We will have our last few weeks of training in a small town called Szolnok. The World Championships are in 3 weeks and are been held in Szeged, Hungary. It is a fantastic location to hold such a big event as it is predicted that a crowd of 10,000 will be cheering us along everyday. I am getting excited about racing as it also doubles as Olympic Qualifications for country allocation of places at the Olympic Games. I will be racing K4 500m event and will need to finish top 10 to qualify the boat for the Games. I am also hoping to race in the K2 200m and the K1 4 x 200m relay but that won't be confirmed till later next week.
Jo kindly sent us some photographs of the girls