October 4 - 10, 2015: Issue 234
Lock Crowther Multihull Regatta 2015: Hosted by RMYC Multihull Division

Div. 1 starts first Inshore Race of Lock Crowther Regatta - Saturday 3rd October, 2015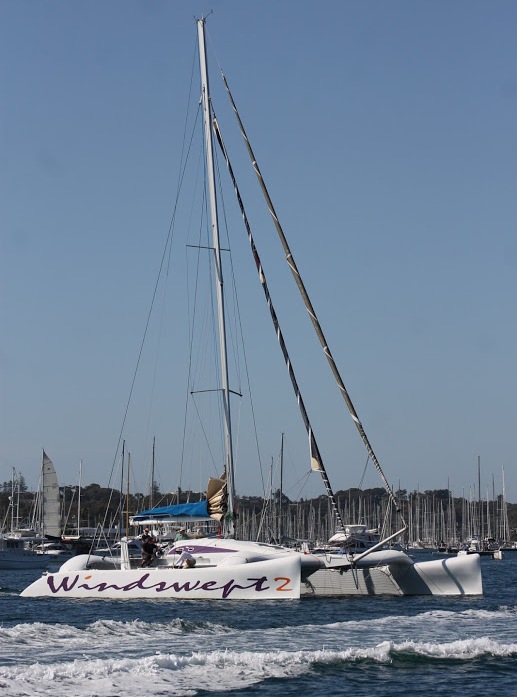 Established in 1996 the Lock Crowther Regatta has been hosted annually by the RMYC as a tribute to Australia's pioneer multihull designer. Mr. Crowther's designs date back to the early sixties and can still be seen in most harbours around the world. The LCMR offers Multihull owners competitive racing for Grand Prix Multis as well as cruisers. An invitation is extended also to "off the beach" multihulls to participate and Dick Clarke, past Commodore of the Palm Beach Sailing Club, took up the challenge and had his flyer 'Bad Dog' ready for a run across the water yesterday morning.
The rest of the fleet comprises Division 1, boats sailing with spinnakers or other downwind sails not attached to the forestay and Division 2, known as the Cruising Division, boats sailing with working sails only. Spinnakers or other offwind sails are not permitted.

The regatta is sailed in the waters of Pittwater, Broken Bay, and the Pacific Ocean between Terrigal and Long Reef commencing with the Offshore Ocean Race on the Friday and two Inshore races on the Saturday and Sunday, morning and afternoon.
Division 1 Race 1 starts off the RMYC Broken Bay, to Towlers Bay, Stokes Point then round an Orange cylindrical inflatable buoy laid north of Palm Beach between Barrenjoey Headland and West Head approximately in the middle of Pittwater, back to Mackerel Beach, then to Stokes Point again and finishes at Mackeral.
Division 1 Race 2 begins at Mackeral, then to the east side of Lion Island, then around an Orange cylindrical inflatable buoy laid approx. 600 metres south east of Juno Point and finishes back outside the Royal Motor Yacht Club Broken Bay.
Division 2, the cruisers cruising, don't have so many marks to round and seem content to test other skills and knowledge of wind and sail.
They will be sailing again today, with a Presentation and Celebration Dinner being held tonight, Sunday October 4th.

Alan Brand and Stephen Barton, who work tirelessly each year to make this regatta such a big success, reported on Friday that Jason Waterhouse is guest speaker at the Sunday evening presentation dinner. Many will be aware of Jason's impressive sailing credentials including current international number one ranked ISAF Olympic Multihull Class Nacra 17 skipper and current no 2 ranked Extreme 40 Catamaran Skipper.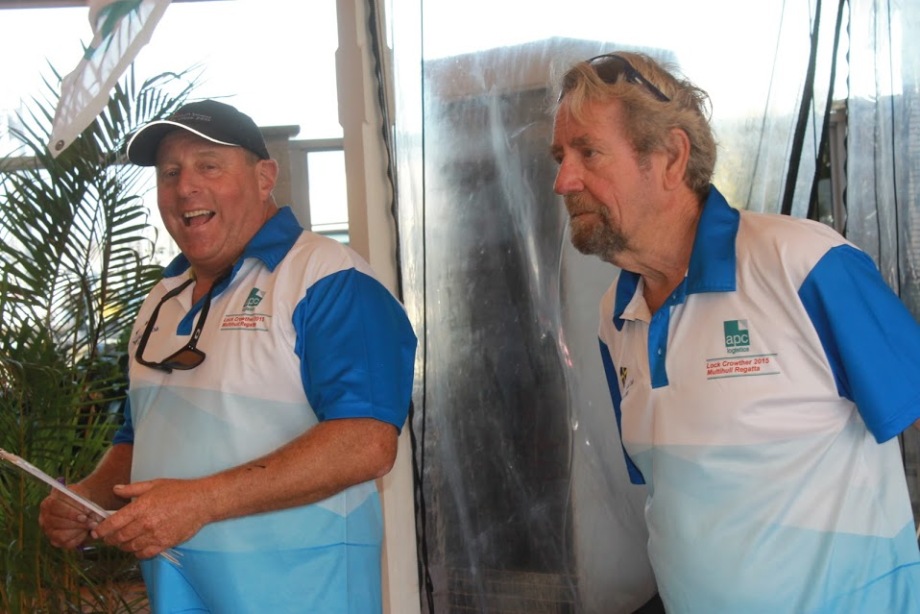 Stephen ('As this is a Briefing I'll keep it as Brief as possible ...') Barton with Alan Brand
Full report of Mr. Warehouse's address the results of the Lock Crowther Multihull Regatta 2015 next Issue.
Some pictures from yesterday morning run as this Issue's Pictorial and are available for participants to help themselves to HERE


Lock Crowther Multihull Regatta 2015

BOAT NAME SAIL NO SKIPPER FROM DESIGN STATE
ALISIOS 11811 Geoff Kitchen RPAYC Jethrow 914 NSW
BAD DAD 3 Leon Dellit RMYC Fusion 40 NSW
BLUEY ZARZOFF BZ2 Joe Finch RMYC Burgess NSW
BULLETPROOF MK61 John Power MCYC Schionning G Force NSW
COCONUT AIRLINES 600 David Bishop RMYC Crowther 12.2 NSW
DE JA VU 10147 Ron Bickerstaff RMYC Seawind NSW
DOG WATCH W111 Ken Davies WASC Turissimo 11 NSW
EAT DESSERT FIRST 75 Keith Chidzey RMYCPH Sprint 750 NSW
FOXY W102 Shane Russell WASC Lynx 8.8 NSW
LUKIM YU 101 Robin Ottowa RMYC Nusa Tiga 9 NSW
NUSA DUA 01 Bill Salisbury RMYC Barrick NSW
OUI OUI! M-23 Stephen Barton RMYC Multi-23 NSW
PUMBAA 110 Neville McElroy RMYC Farrier F82r NSW
QUICKSTEP 600 Jason Geddes RMYC Crowther NSW
SUMMIT 09 Barry Allertz RMYC Corsair F28 NSW
TE ARAWA N81 Jim Geddes RMYCBB Spindrift 45 NSW
THE COUNTESS 52007 Brian Marshall RMYC Chincogan 52 NSW
TOP GUN AUS888 Darren Drew RMYC Crowther 50 Catamaran NSW
TWO TRIBES 013 Paul Nudd WASC Egan 1319 9.2m Cat NSW
WINDSPEED 31 CW31 Greg Bridges BBYC Crowther Windspeed 31 NSW
WINDSWEPT 2 V50 Don Macintosh NA Crowther NSW
XENA 005 Alan Brand RMYC Dash 750 NSW
Lock Crowther OTB Multihull Regatta 2015
AClass BAD DOG AUS938 Dick Clarke PBSC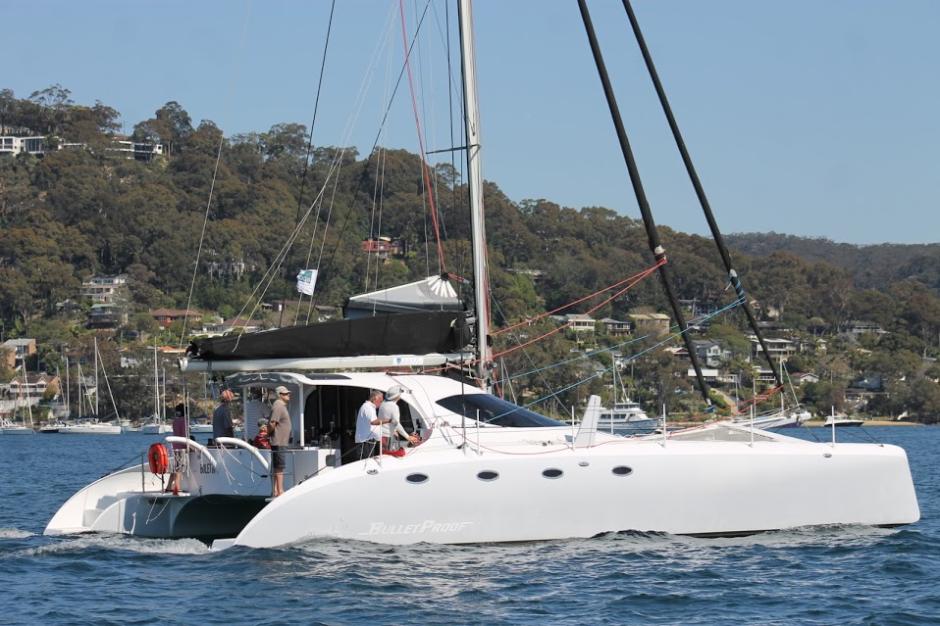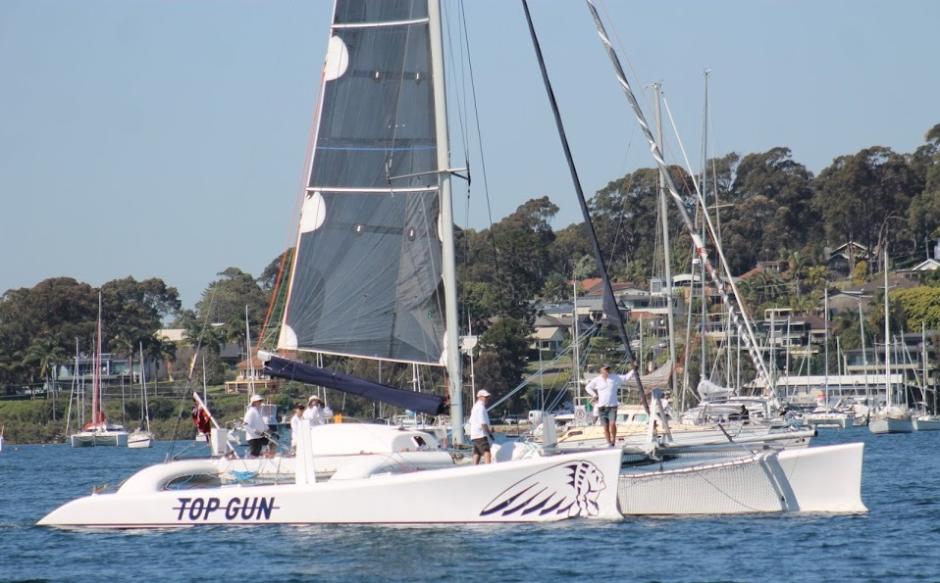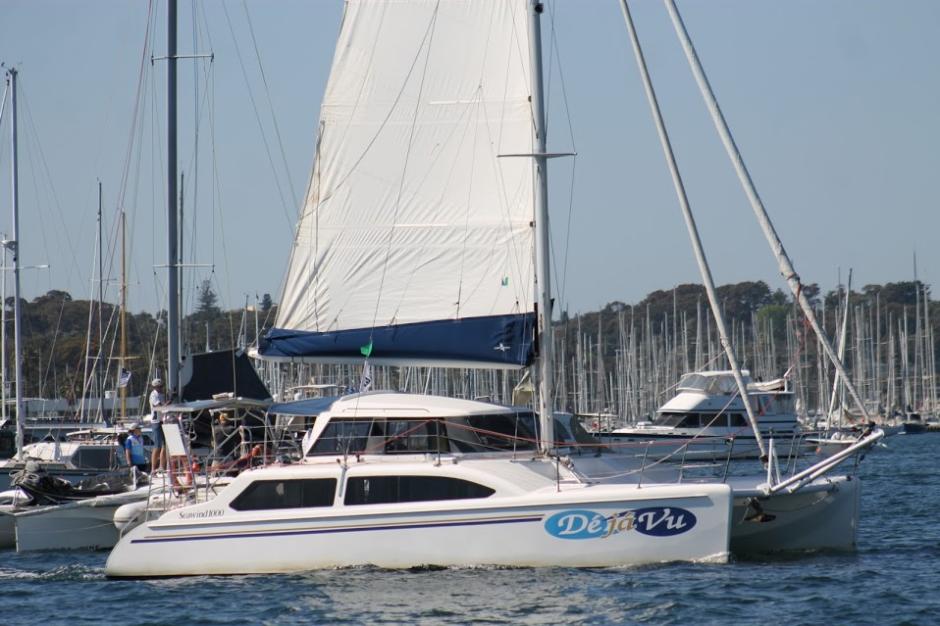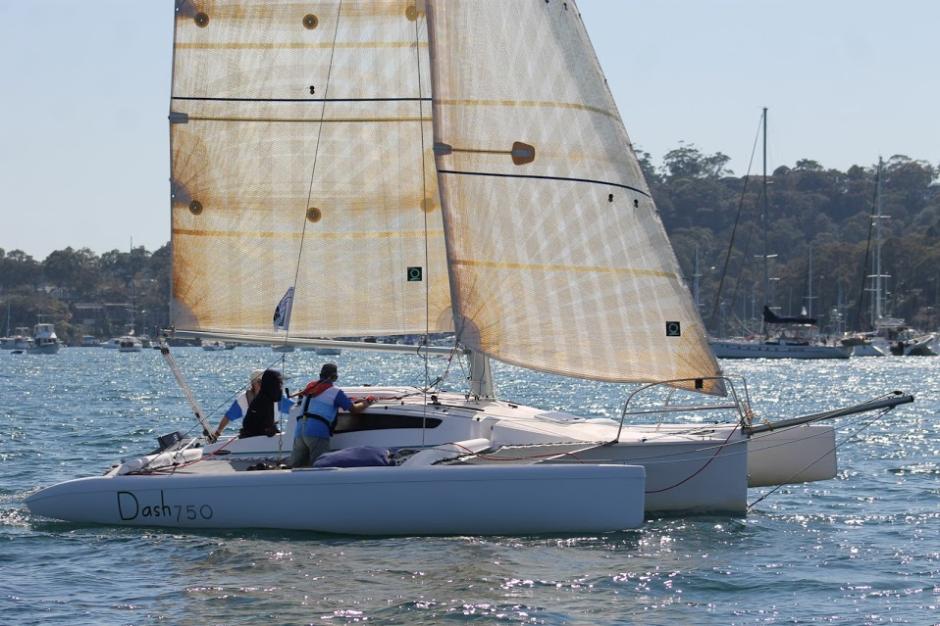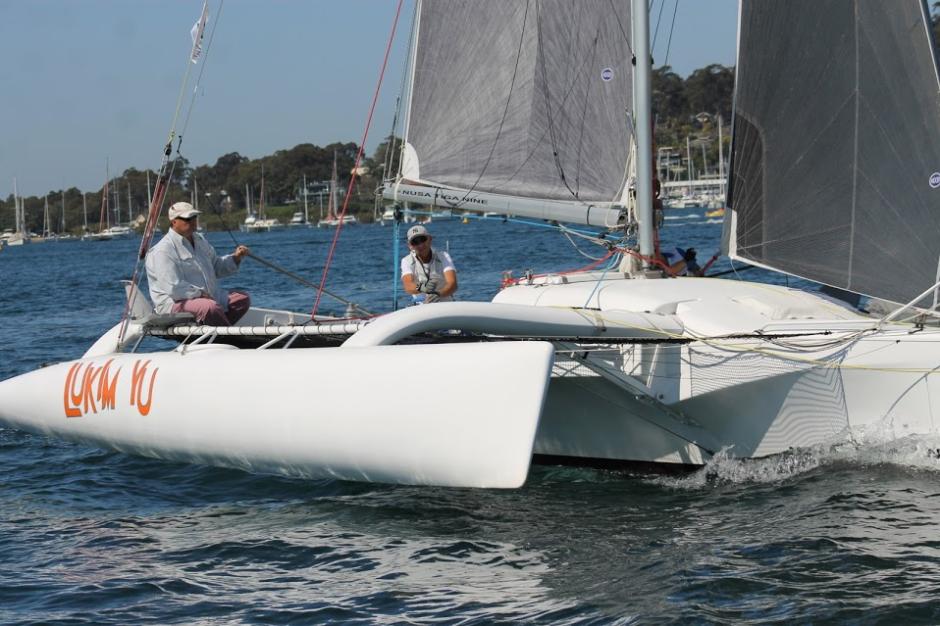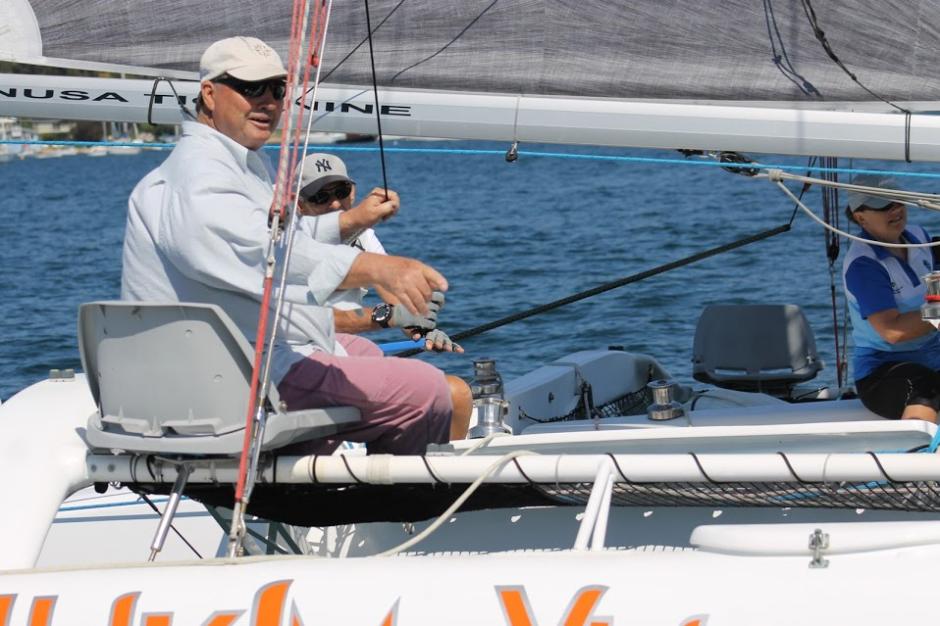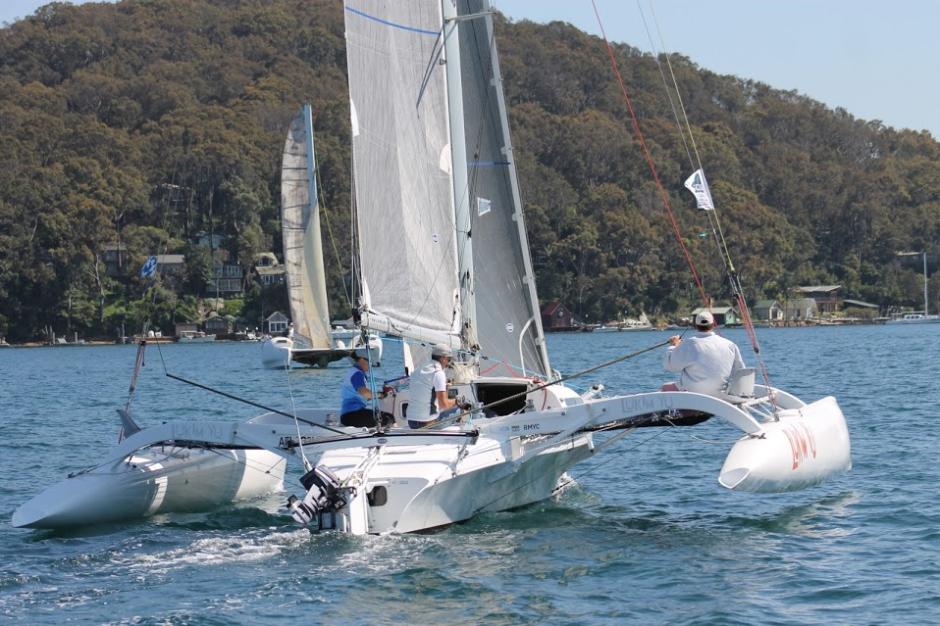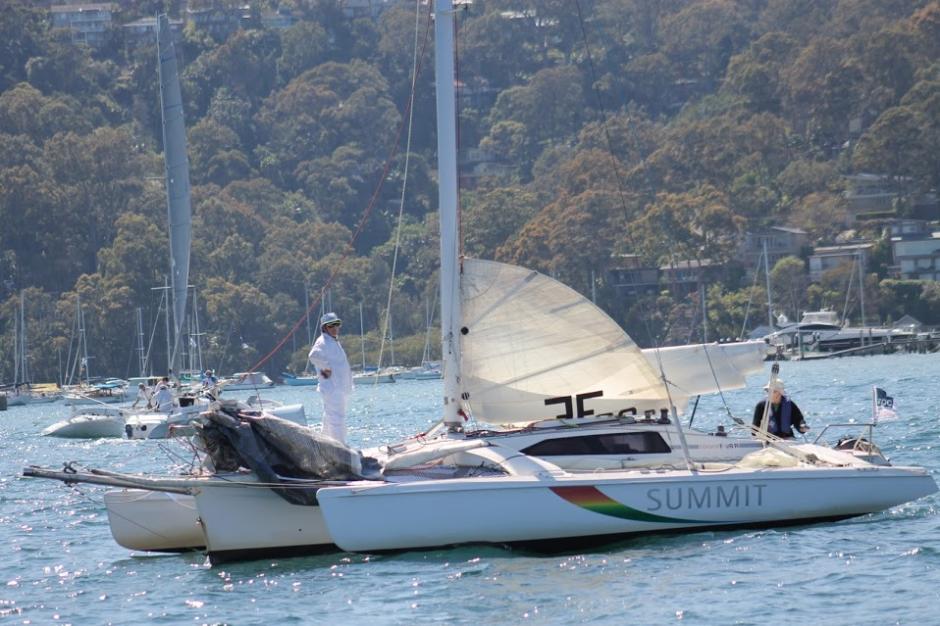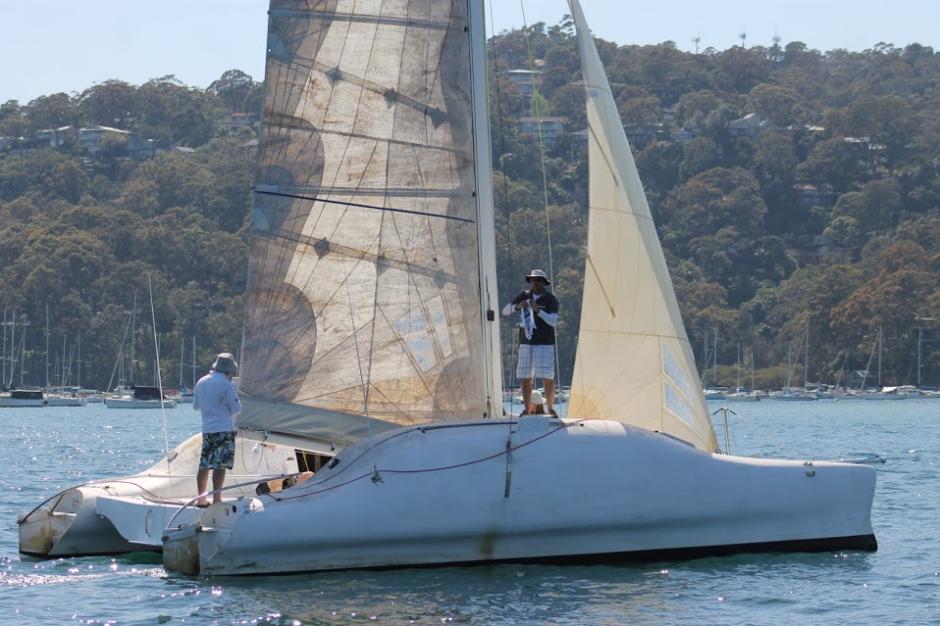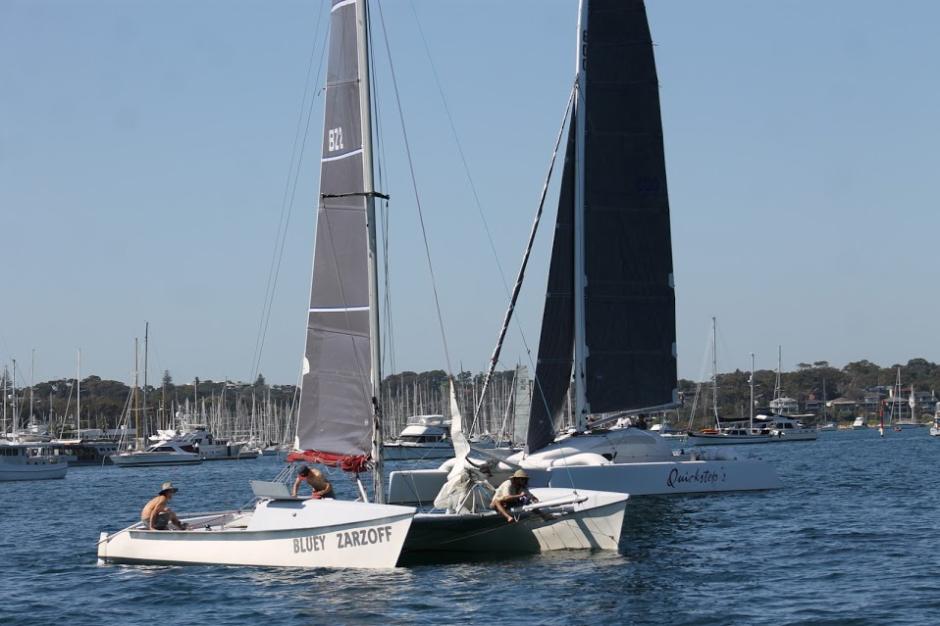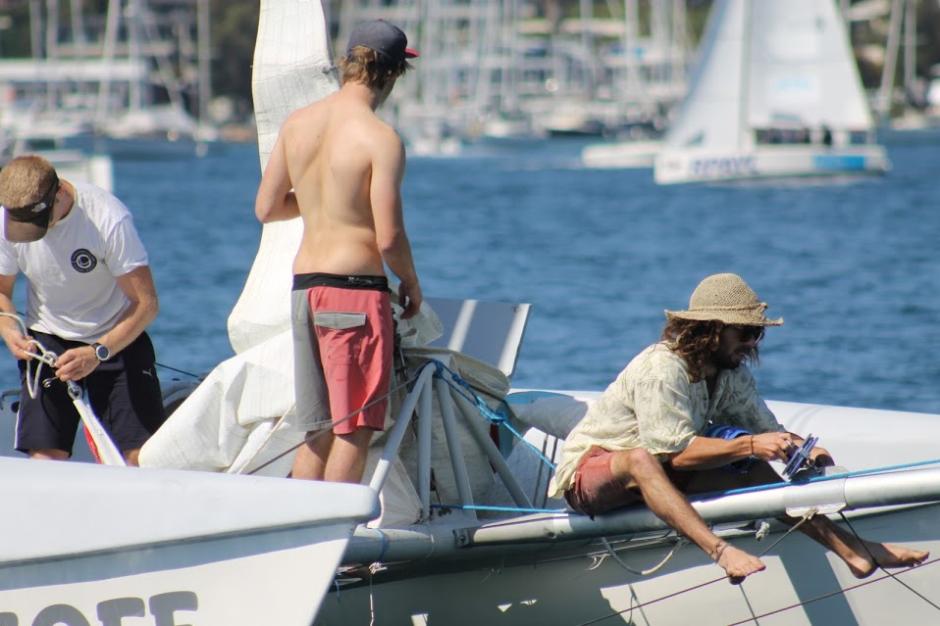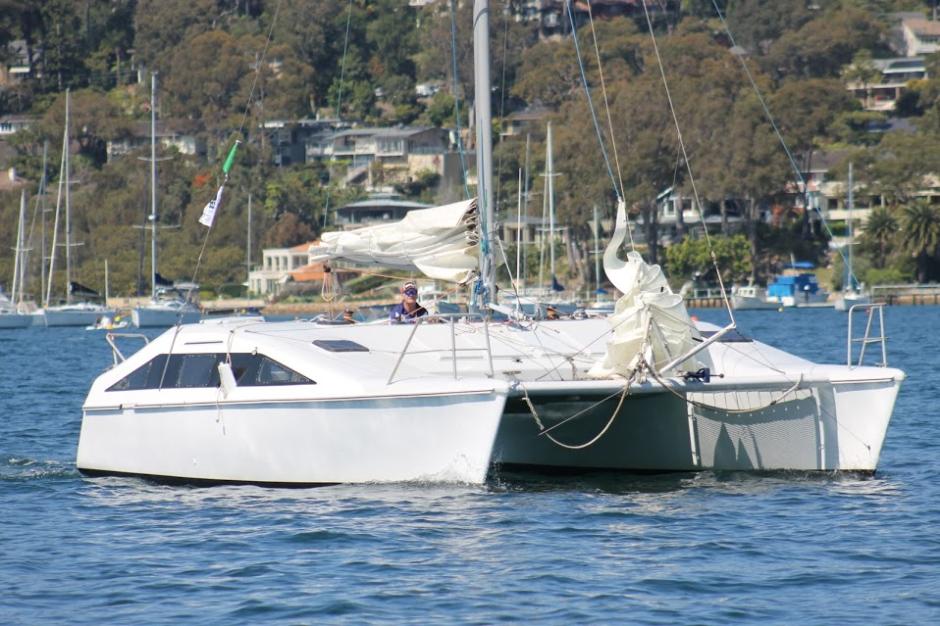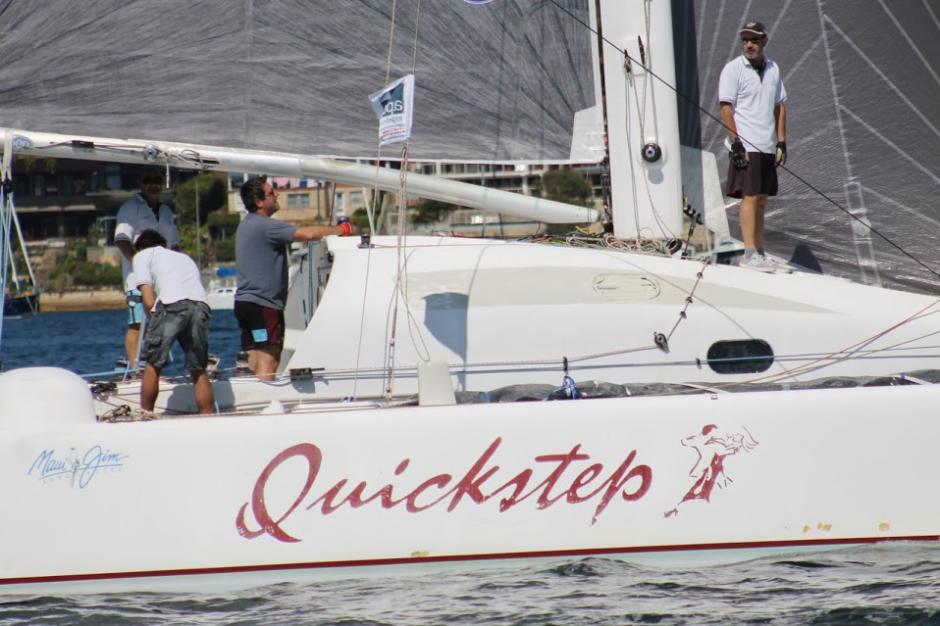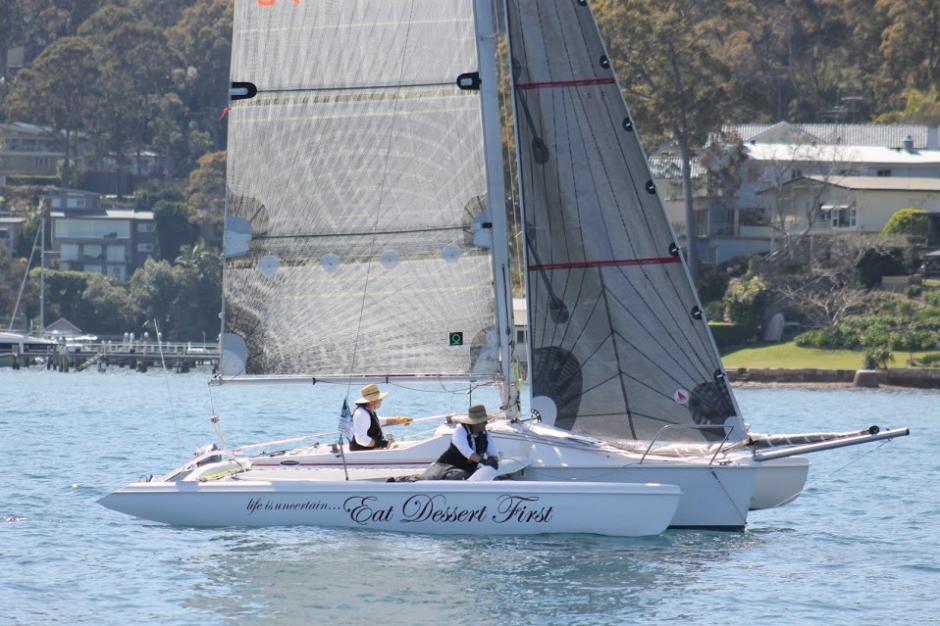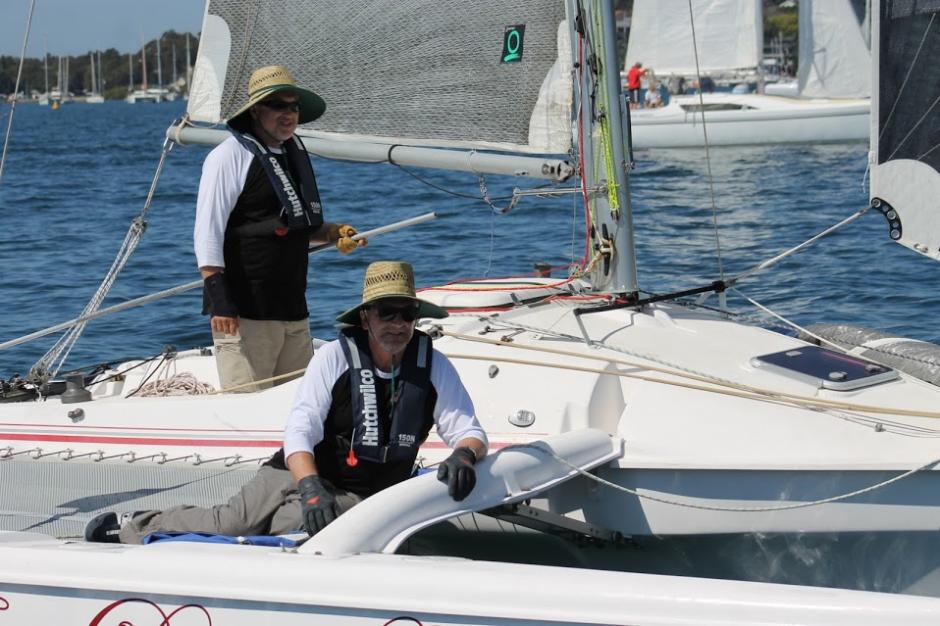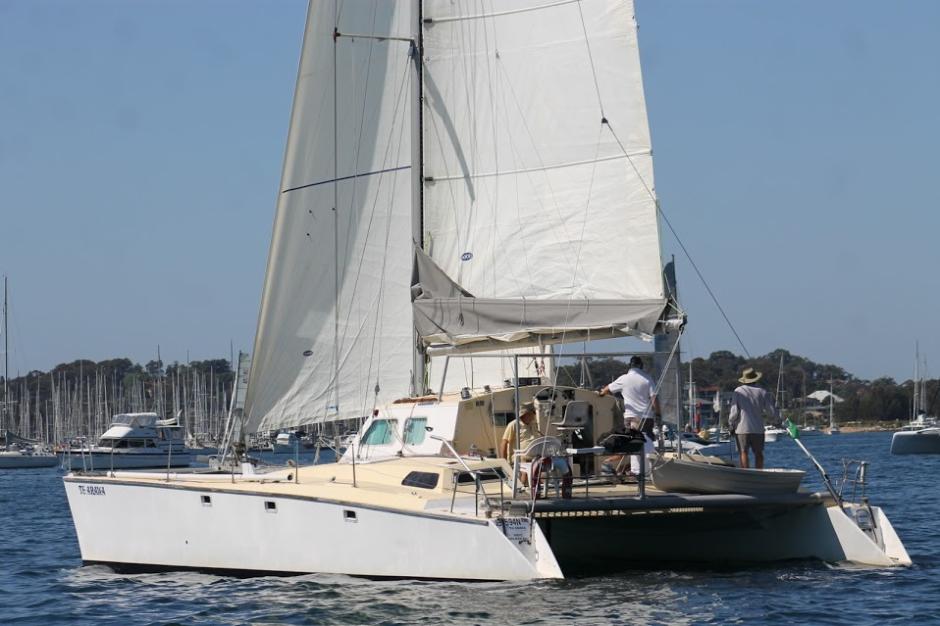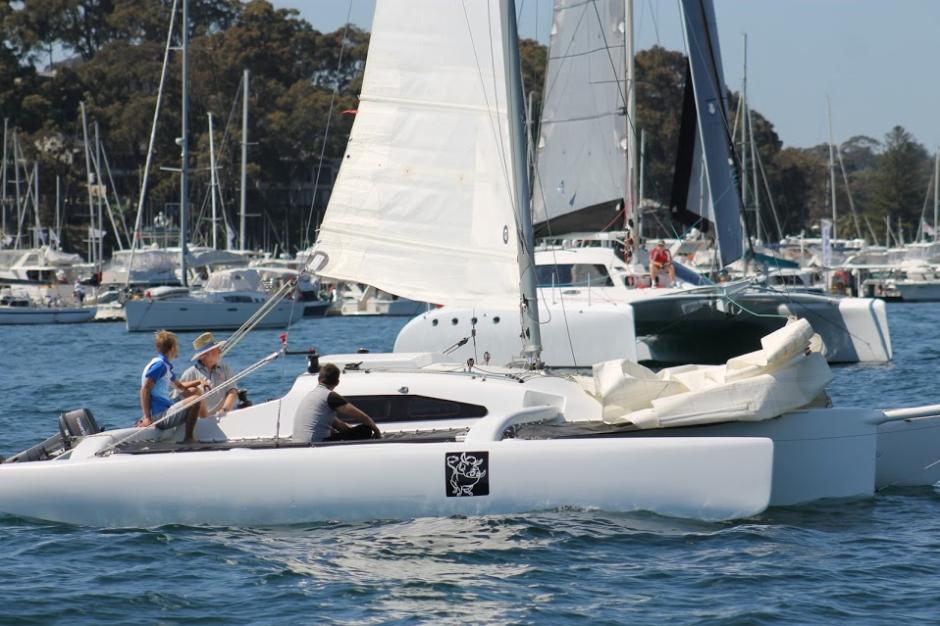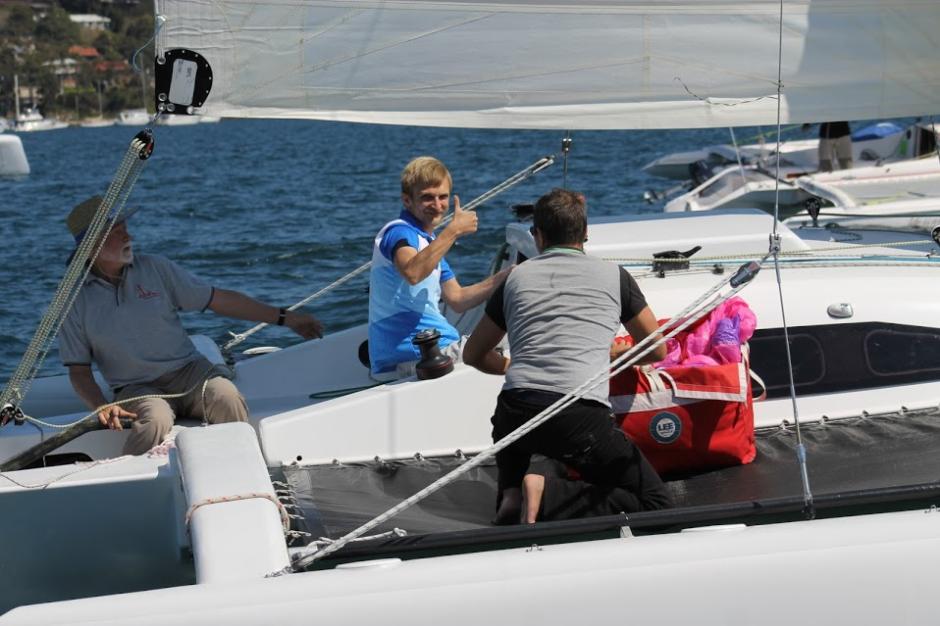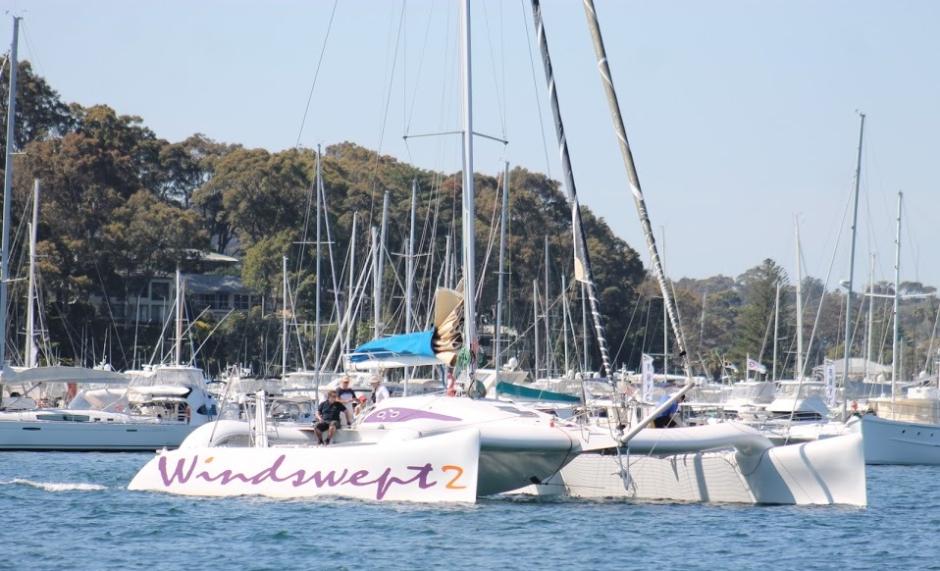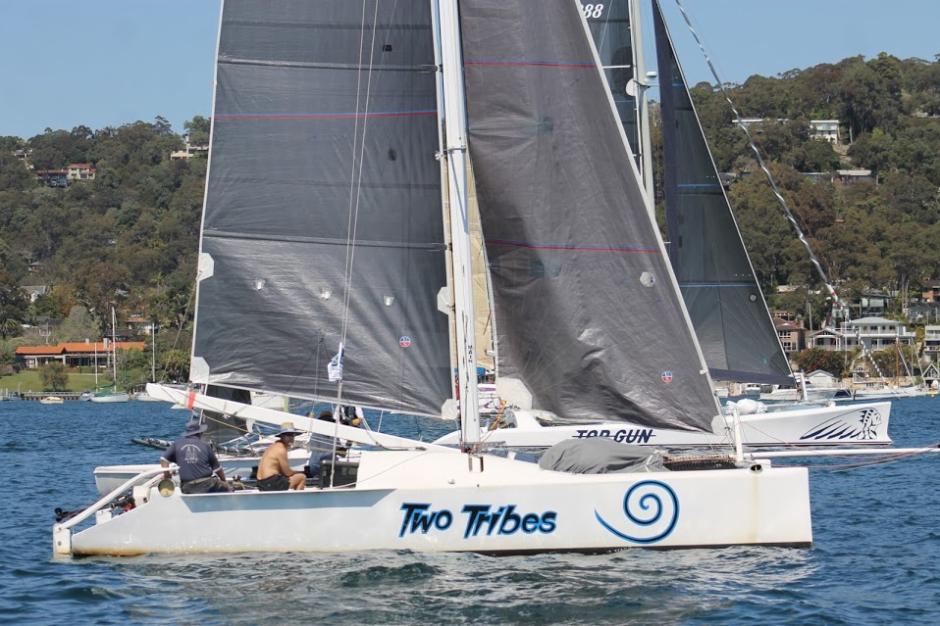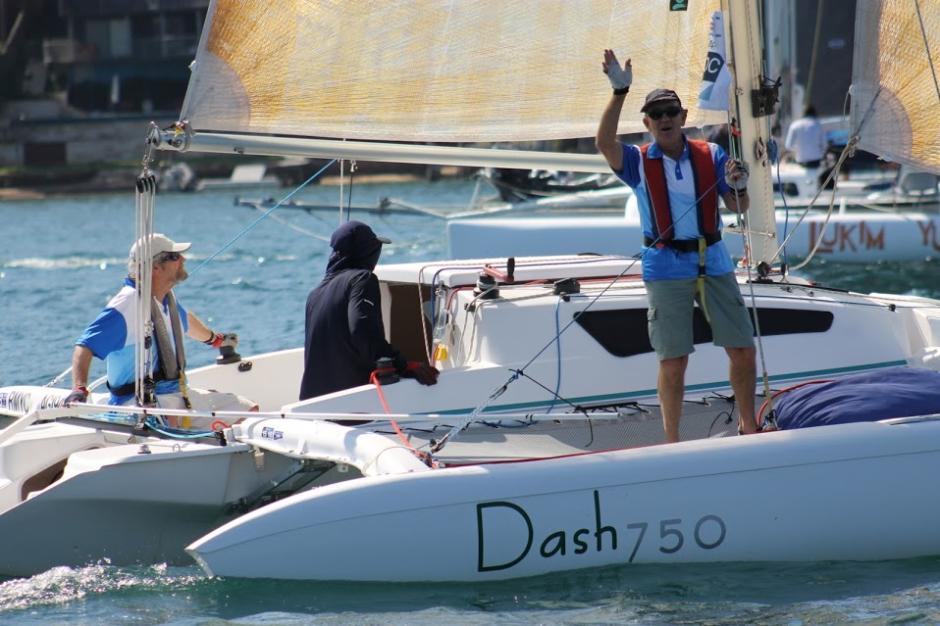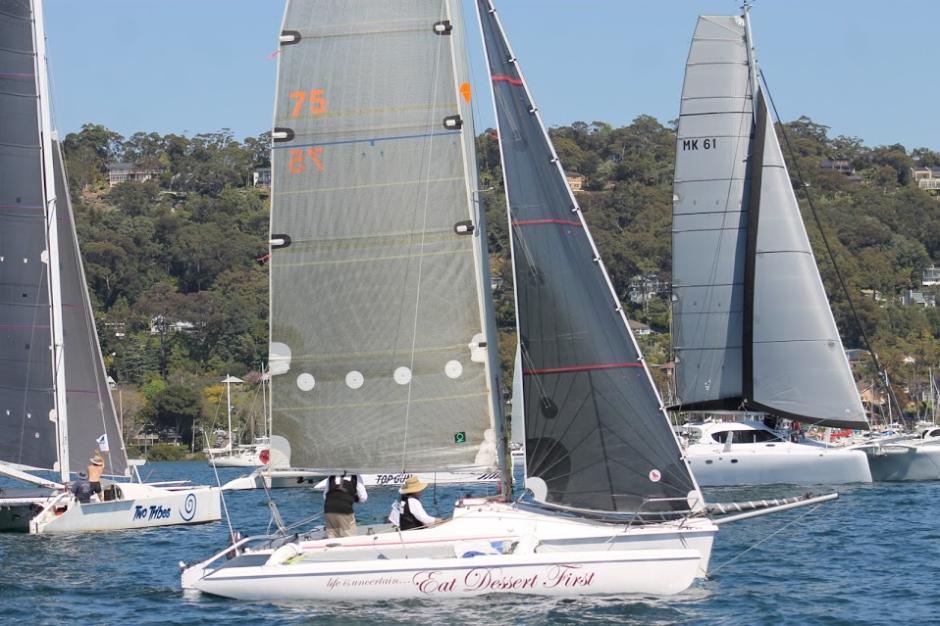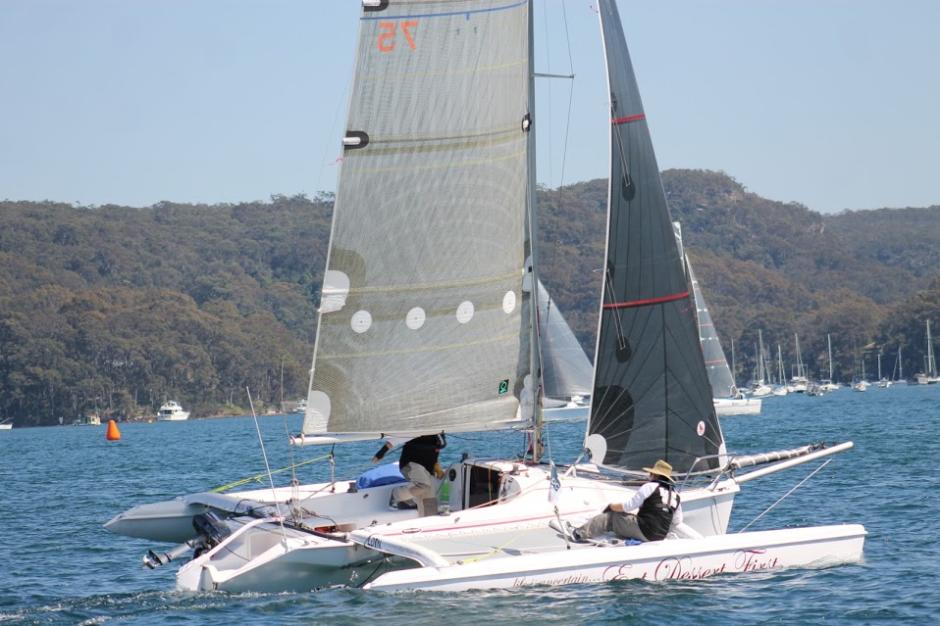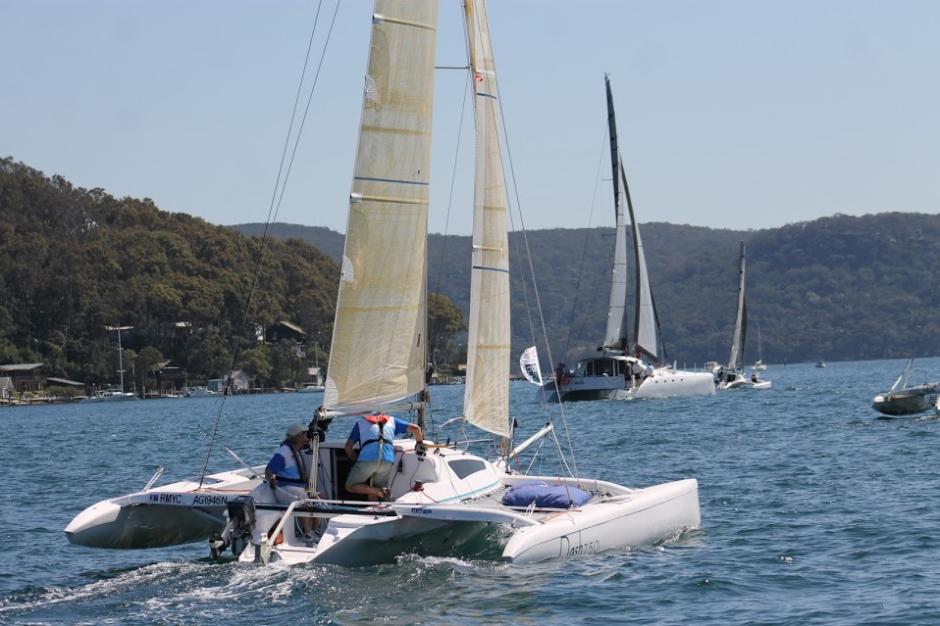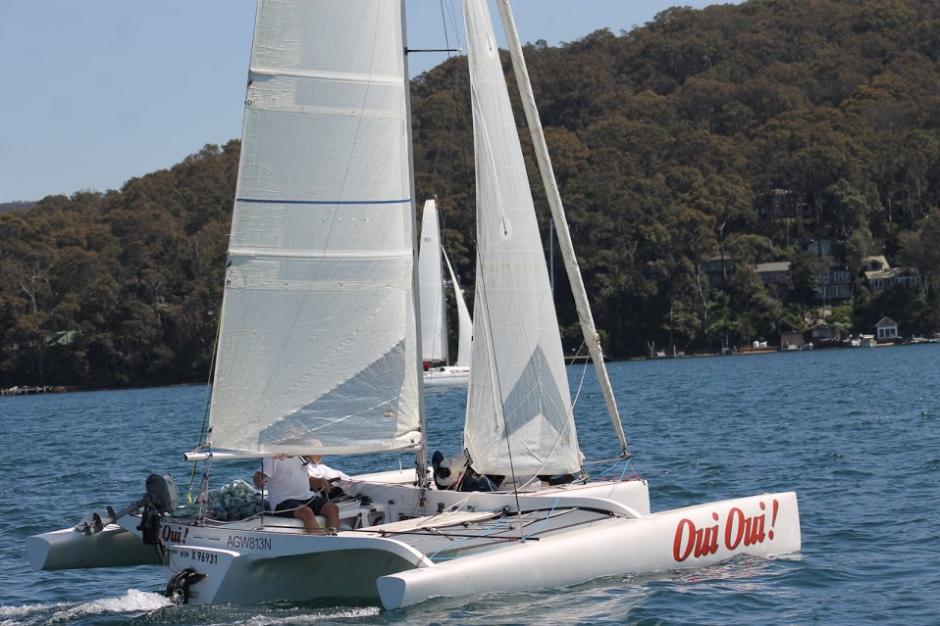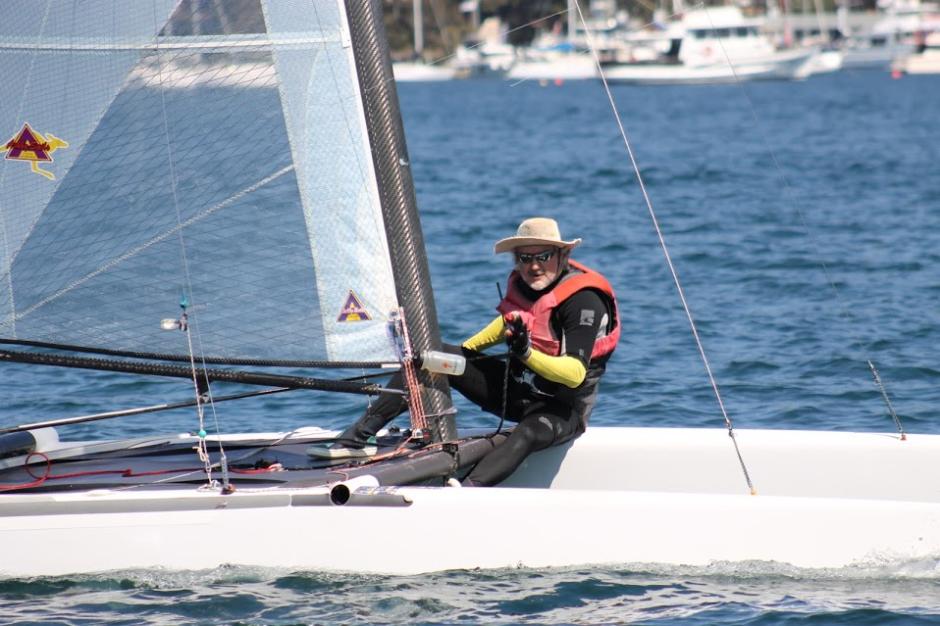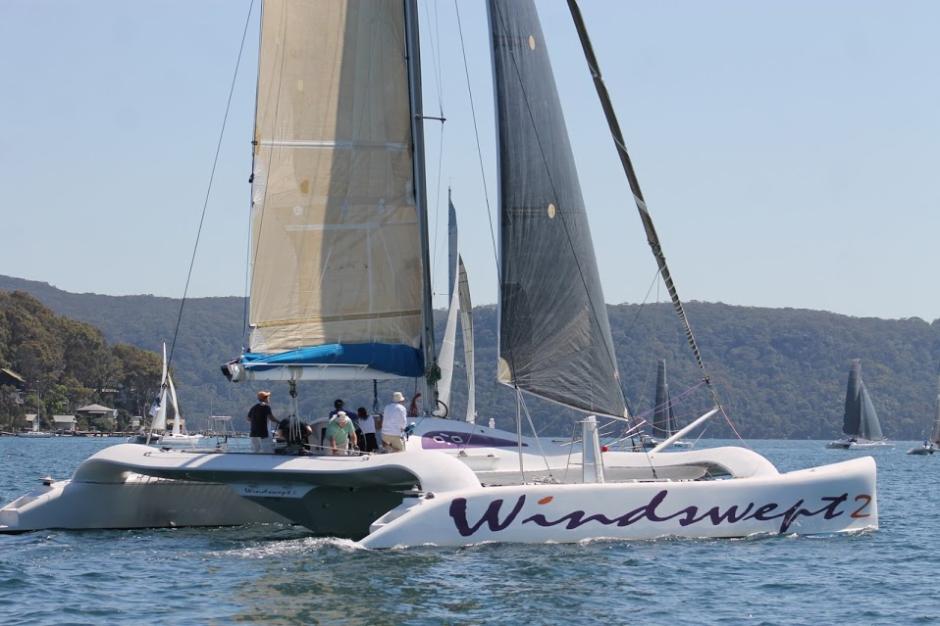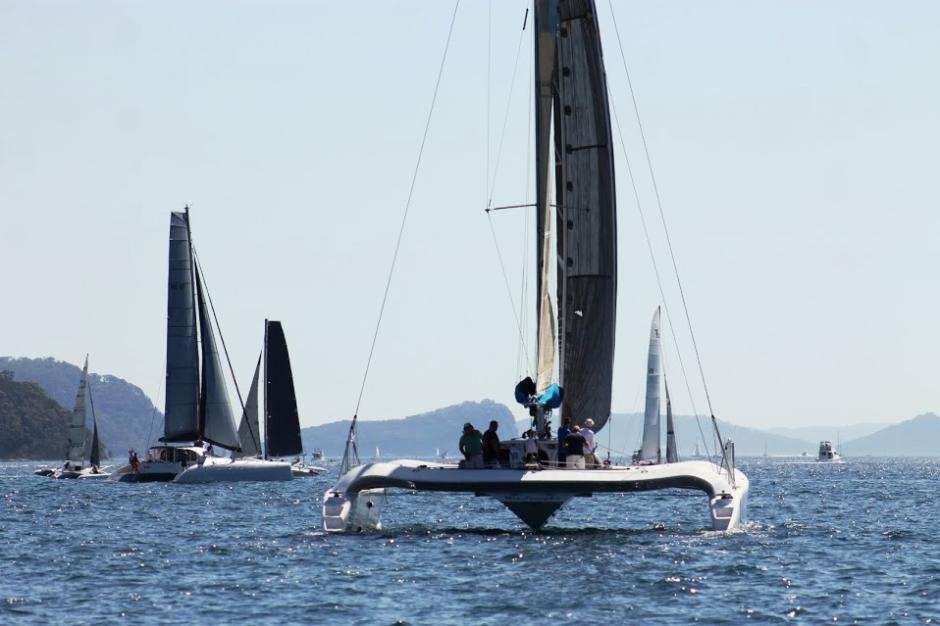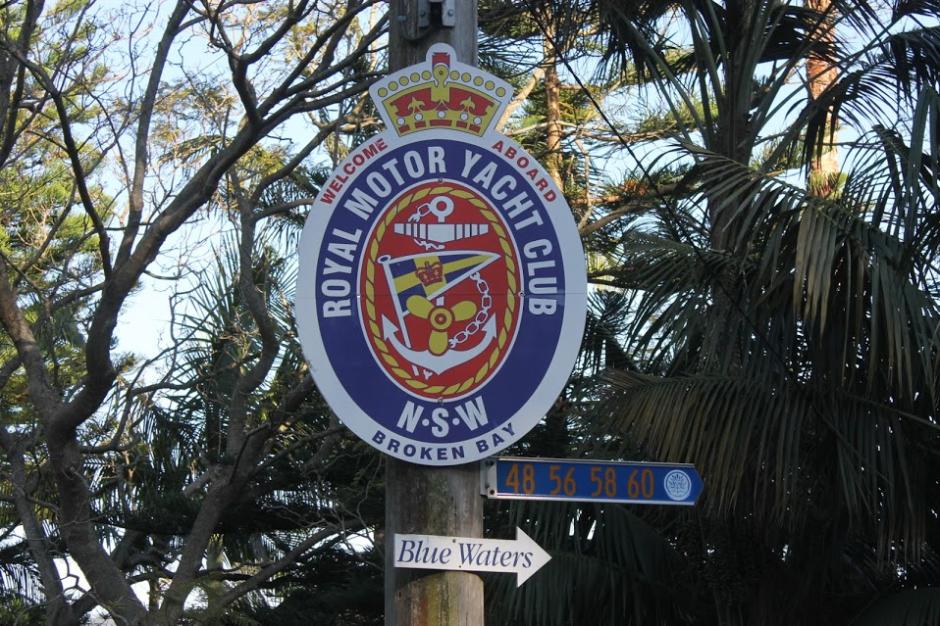 Pictures A J Guesdon, 2015.