September 22 - 28, 2013: Issue 129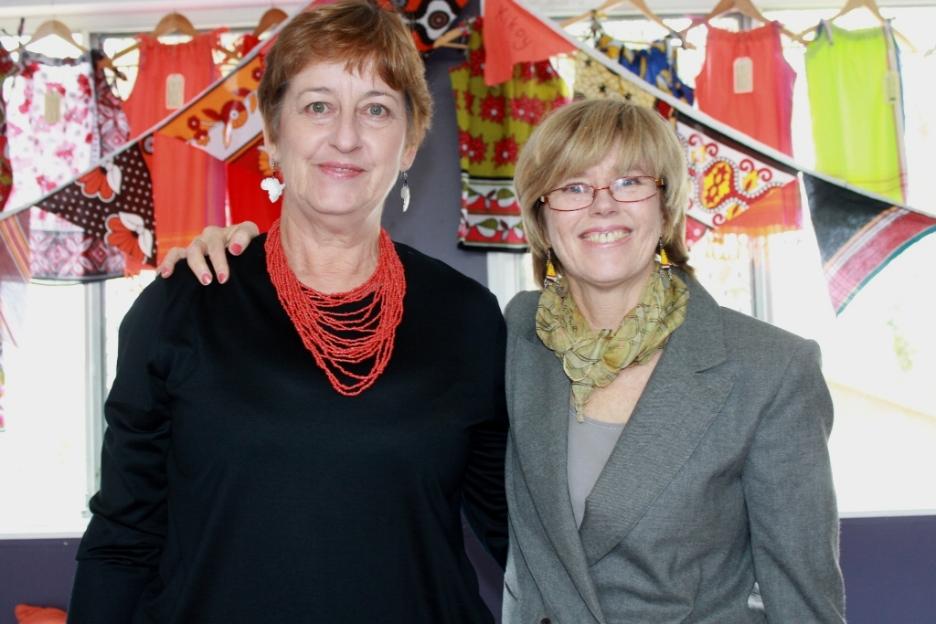 Brenda Allsop and Kathryn Hall - Pittwater Ladies making a difference in Kenya.
Kenya Care Wear Launched
Last Sunday we attended the launch of Kenya Care Wear at Keen Hall at Avalon. Kenya Care Wear is a not for profit venture of two Australian mothers, Brenda Allsop and Kathryn Hall, aiming to educate and empower children and families amongst the poorest in Kenya. All money raised goes directly to the Kenyan beneficiaries with whom they have direct contact.
The fabrics and beautiful patterns are traditional Kenyan cloths and sure to be a hit with people seeking something cool for summer then can be dressed up or worn casually.
Brenda Allsop, who now resides in Kenya, was introduced by Senior Minister, Rev. Stuart Holman. After thanking the St Marks, St Davids and members of the public who attended the launch, Brenda explained the twofold benefits behind the Kenya Care Wear idea.
This great initiative is empowering the women of the Mathare slum, many of whom are often living in dire need, struggling to feed themselves and children. Kenya Care Wear has purchased sewing machines and is training some of these ladies in sewing and handcraft work, saleable in Australia, which provides them with some supplementary income. They are also using these machines on items for local production with a view to raising funds for their own machines to establish sustainable small businesses. These are all treadle sewing machines and are allowing women to earn a living. As Brenda stated last Sunday, this opportunity is giving a chance "to learn and to earn" and all are delighted with an alternative to day to day seeking of work to feed their children.
Brenda and Kathryn are paying the sewers to make Kenya Care Wear and the margin then goes into other projects.
The current Projects being undertaken are the Milami Primary School at Joska, a poor semi arid rural area on the outskirts of Nairobi. The school was seed funded in 2006 when an Australian friend left some money with the founders to "go realize your vision". That money purchased the first 50x100ft plot on which the school was developed. By 2011 the school housed 175 students in iron sheet classrooms with no power or water but plenty of enthusiasm.
Since then Breda and Kathryn, backed up by congregation members of St Marks in Avalon and St David's at Palm Beach, have helped to provide infrastructure such as more land, more iron classrooms, a staff room, textbooks, readers, uniforms, latrines, water tank, and an income generating chicken coop for the sale of eggs. Many children attend for free but others pay small fees which support the staff and running costs. In 2013 there are over 250 students and the school is registered for its first public exams at Standard 8, the KCPE in November.
The other project currently inching towards realisation is the Mathare slum peace initiative in Nairobi.
St Marks, with Brenda and Kathryn's input, has recently assisted with the purchase of land and building (mud and iron structure in the slum) so the work has a permanent presence and influence in one of the less secure sections of this slum. One of the first projects for Kenya Care Wear will be assistance with the costs of erecting secure permanent multipurpose buildings on the site.
Kathryn and Brenda envision Kenya Care Wear Parties along the lines of Tupperware parties and if you wish to host one of these, please use the forms below - simply rick click on 'save as' on your wn computer, fill out and send through to marketing@kenyacarewear.com
______________________________________________________________
From the Kenya Care Wear website:
Show you care by wearing African fabric: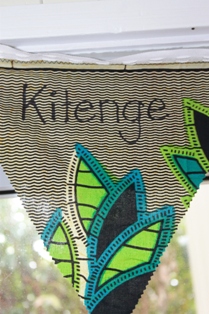 Lesso leisure pants, Kikoy casuals, Kitenge aprons, Girls dresses in lesso and kikoy, Or dress your table in: Striped kikoy tablemats and runners
About Us
Kenya Care Wear is the not for profit venture of two Australian mothers, Brenda Allsop and Kathryn Hall:
"Our goal is to enable some of the disadvantaged in Kenya to be self-sufficient, to give them hope and encouragement with the knowledge that there are people on the other side of the world who care and are willing to provide that small hand up that might make a world of difference to the future of their family."
Turning one stone at a time, as the African saying goes.
Our aim is to provide twofold support:
1. Empower individuals by providing small scale business opportunities in sewing and jewelry making. Our products are made in Kenya, by Kenyans working for fair pay in enjoyable conditions.
2. Apply any profit generated from sales to the provision of aid to schools, clinics and community initiatives that benefit the disadvantaged in semi rural and city slums of Kenya.
Brenda is living in Nairobi, Kenya as a self-funded retiree. She was an accountant and business woman in Australia and has a hands on approach, and is able to assess, deal directly and monitor the ventures.
Kathryn is a business woman in Sydney, and is responsible for raising awareness and inspiring philanthropy in those she meets to help with these projects.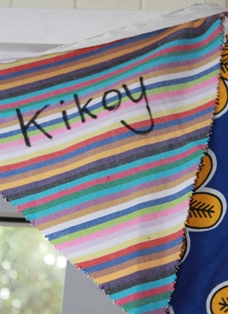 All proceeds go to Africa in direct support of projects in which we have personal involvement.
Contact Us
If you want to buy some of our African fabric clothing or tableware to support the work of Kenya Care Wear and show the world that you care. If you want to check the progress of your order or have other questions about our products, please contact: sales@kenyacarewear.com
For information on our projects, or to make a donation ( we will receipt and report on expenditure by photo and copy local receipts as soon as possible), please contact: info@kenyacarewear.com
For information on Australian marketing opportunities or to get involved there, please contact: marketing@kenyacarewear.com
SYDNEY OFFICE
C/- Kathryn Hall PO Box 295 Avalon Beach NSW 2107
NAIROBI OFFICE
C/- Brenda Allsop PO Box 64833-00620 Nairobi
Kenya care Wear On Facebook
Order form and Register for a Party Forms below: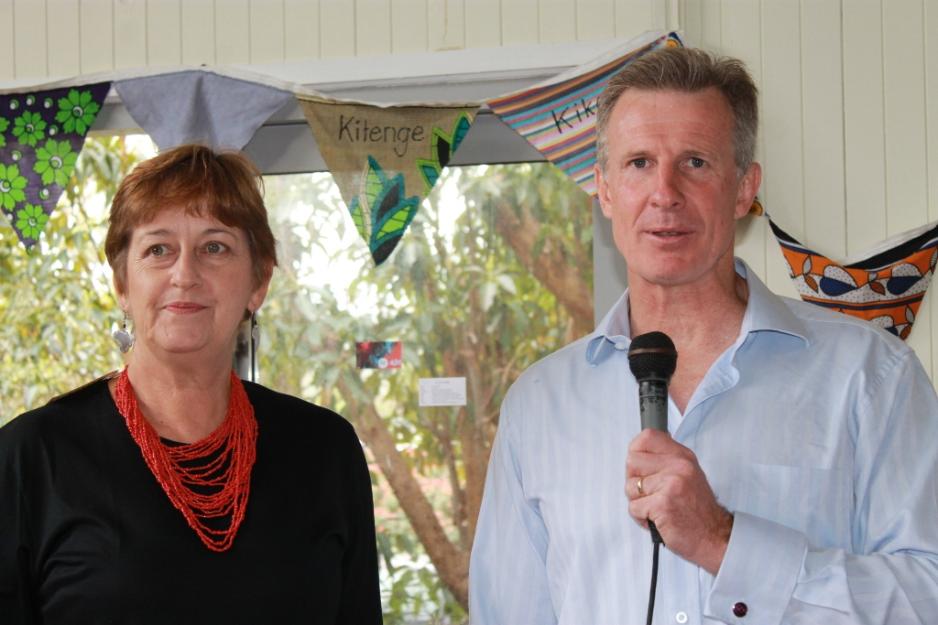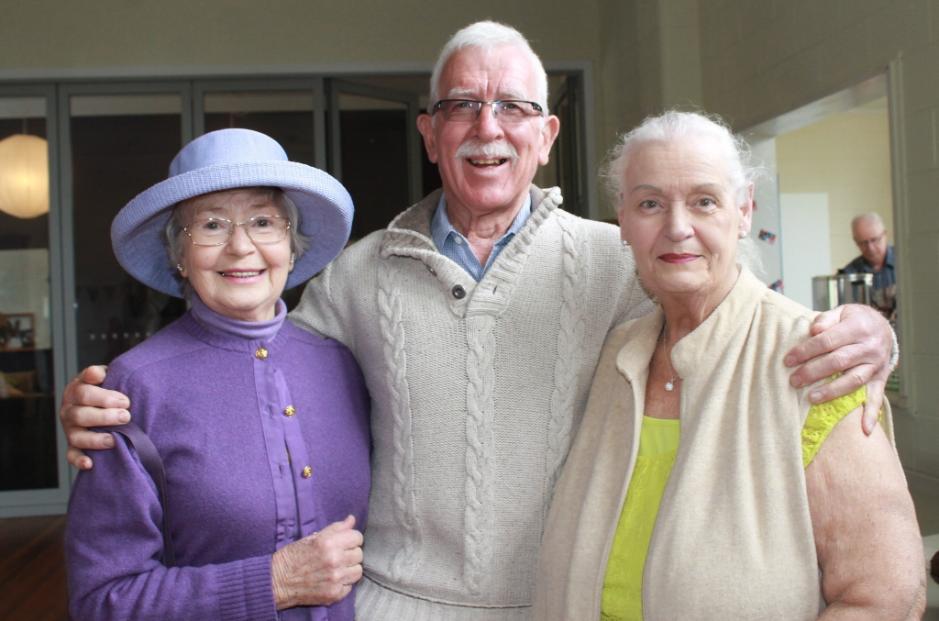 Jem, Keith and Shelagh -
Shelagh
has organised the
Say It With Music Concert at St Marks on October 12th
- sure to be a great night. Details on our Events page.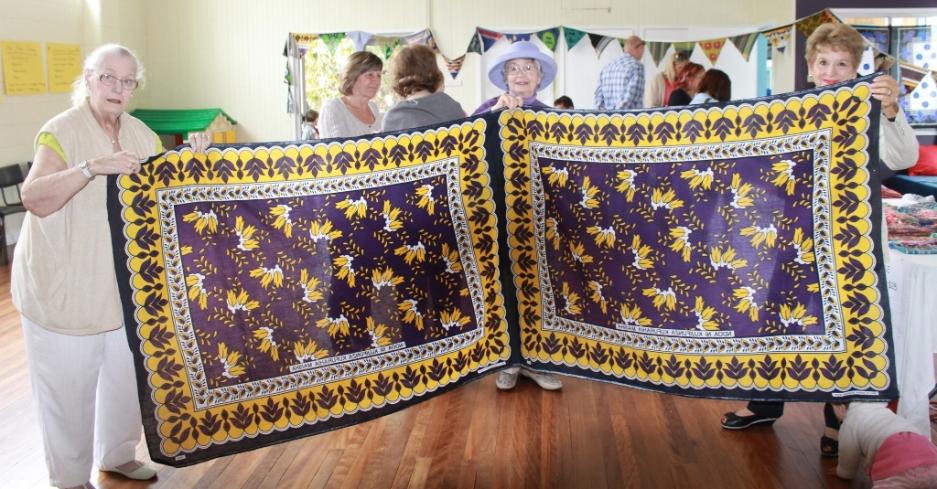 One of the one peice cloths being made into the Lesso lesuire pants - Brenda tells us each peice has a verse or traditional Kenyan proverb on it.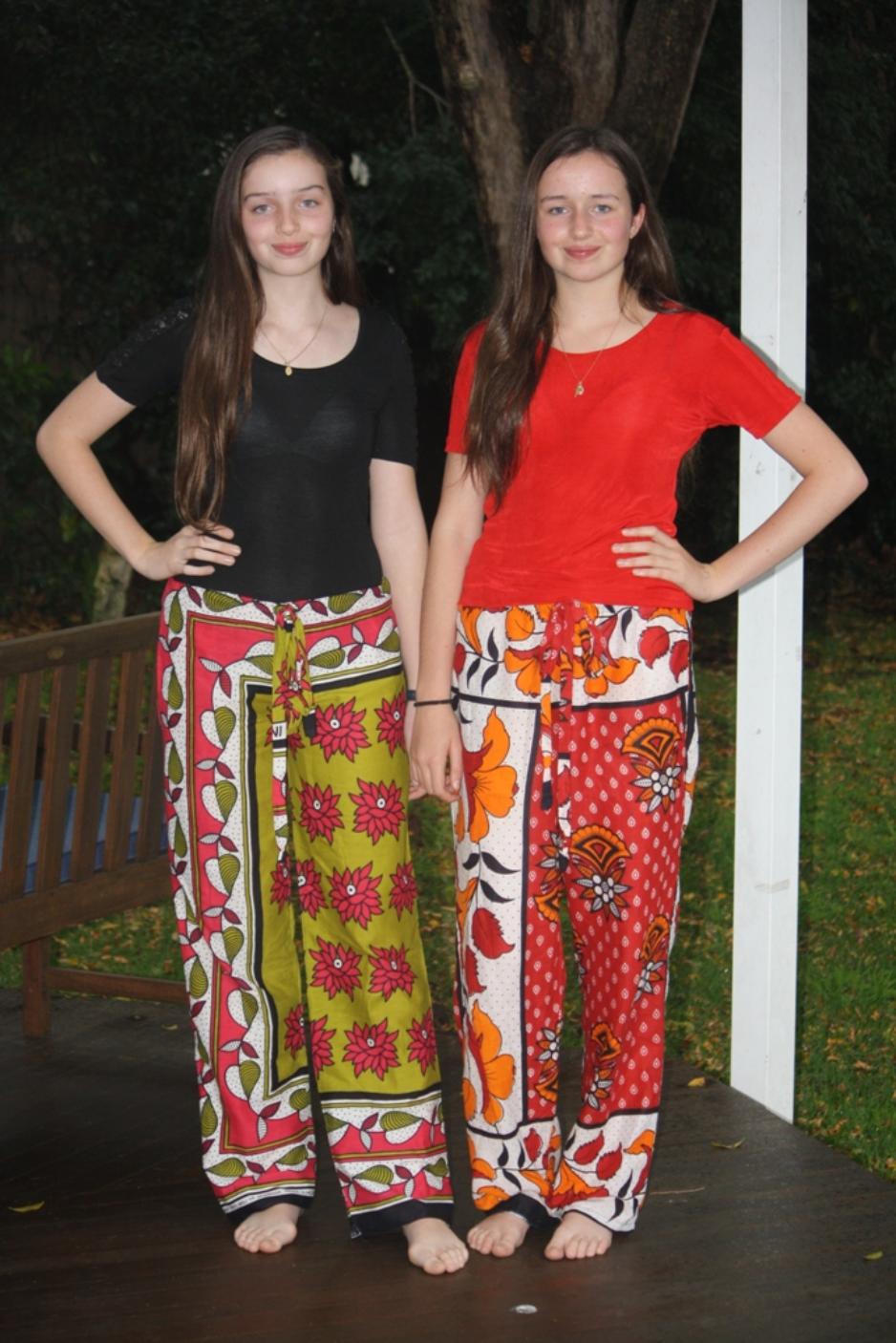 Bernadette (13) and Therese (14) wearing their new Kenya Care Wear pants. Photo by Joanne Seve.