January 26 - February 1, 2014: Issue 147
Johnny Carter and Robey's 2014 Palm Beach Swimming Carnival
Johnny Carter and Robey's Palm Beach Swimming Carnival took place on Thursday 23rd of January this year. Below are some photographs from Joanne Seve of all the fun and some of the winners.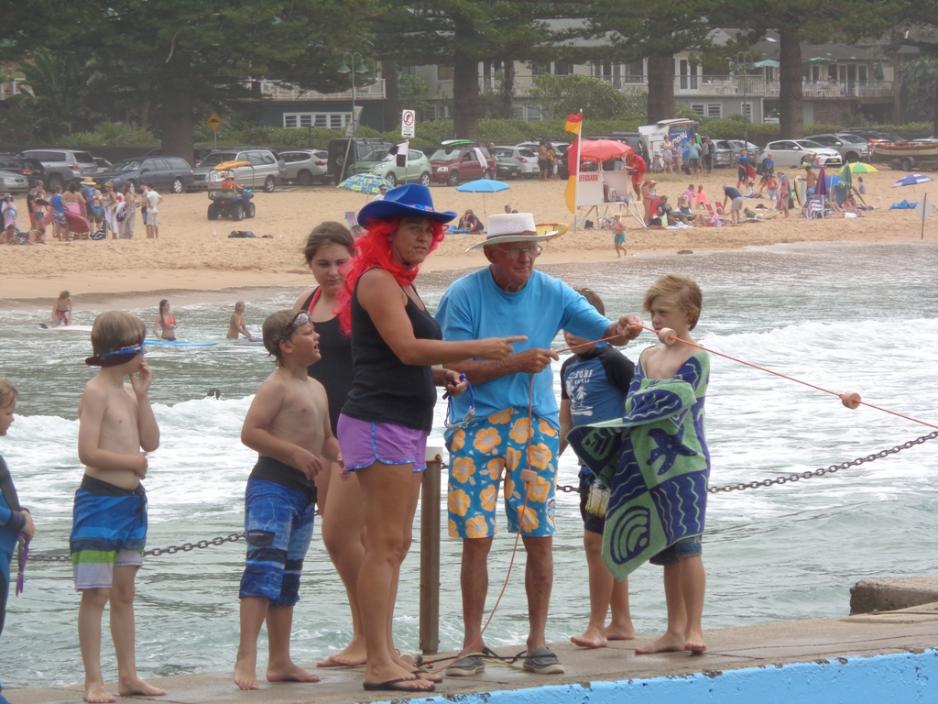 Johnny and Robey Setting up for the Carnival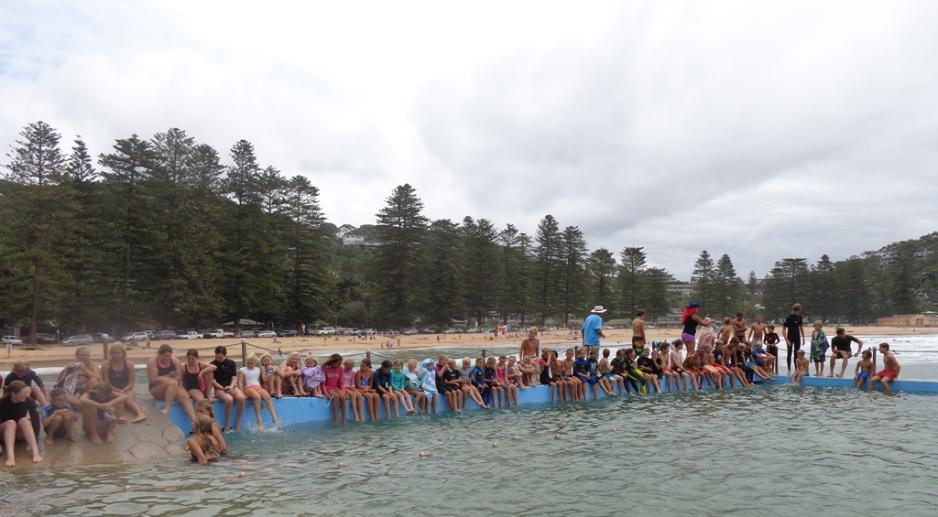 Girls and Boys gathered as participants for the Carnival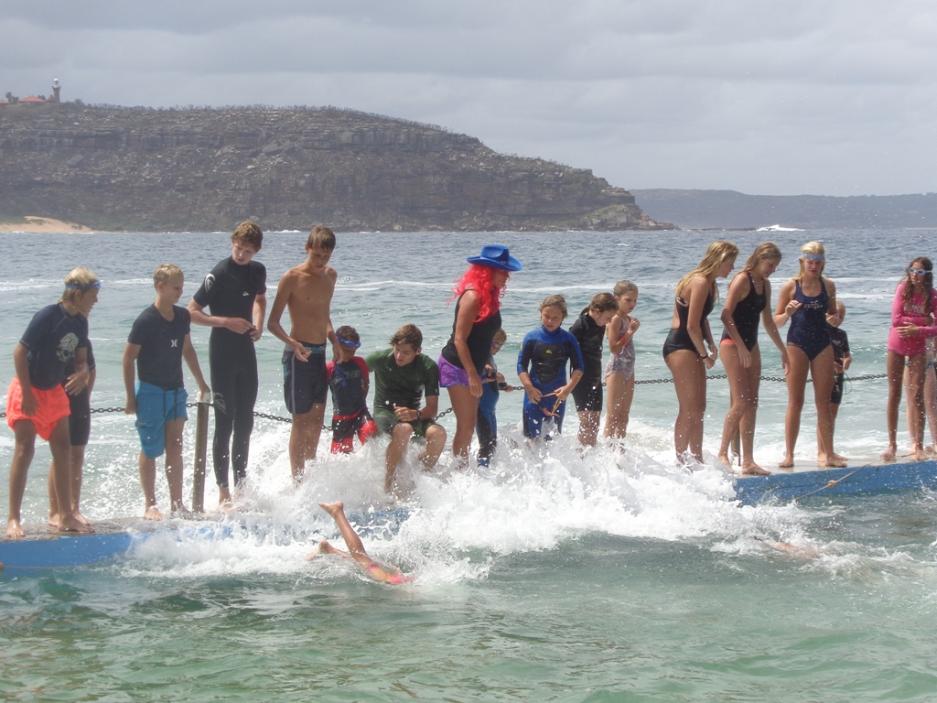 Girls versus Boys Swimming Relay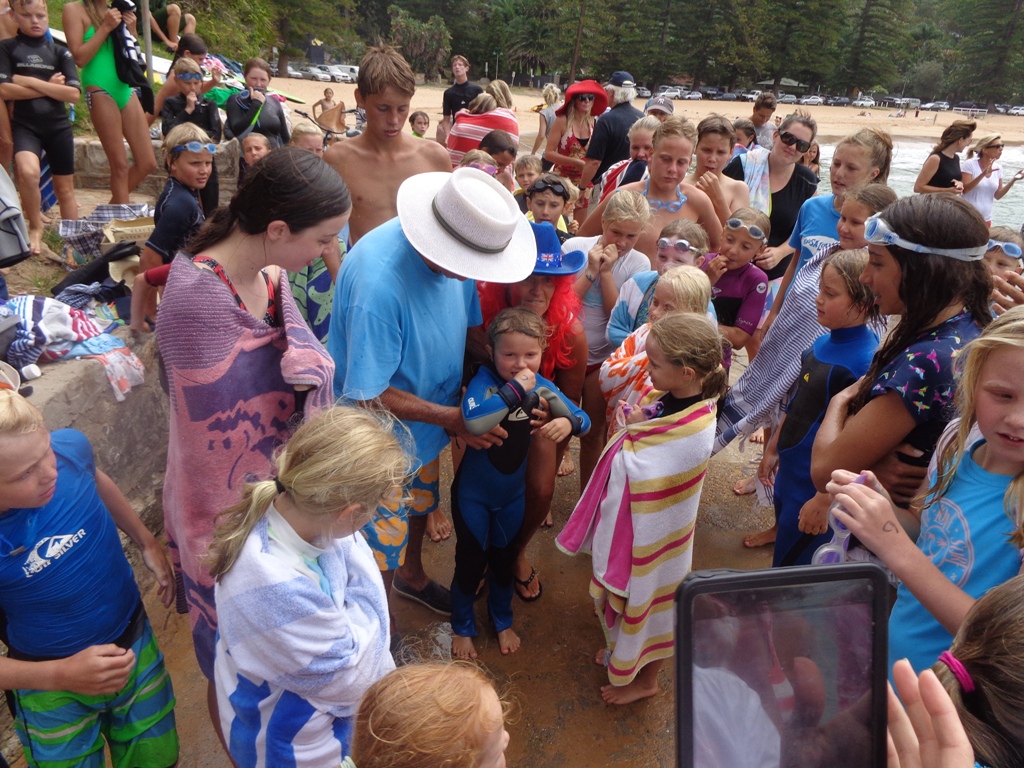 Johnny and Robey with the Girls Team Winners' Captain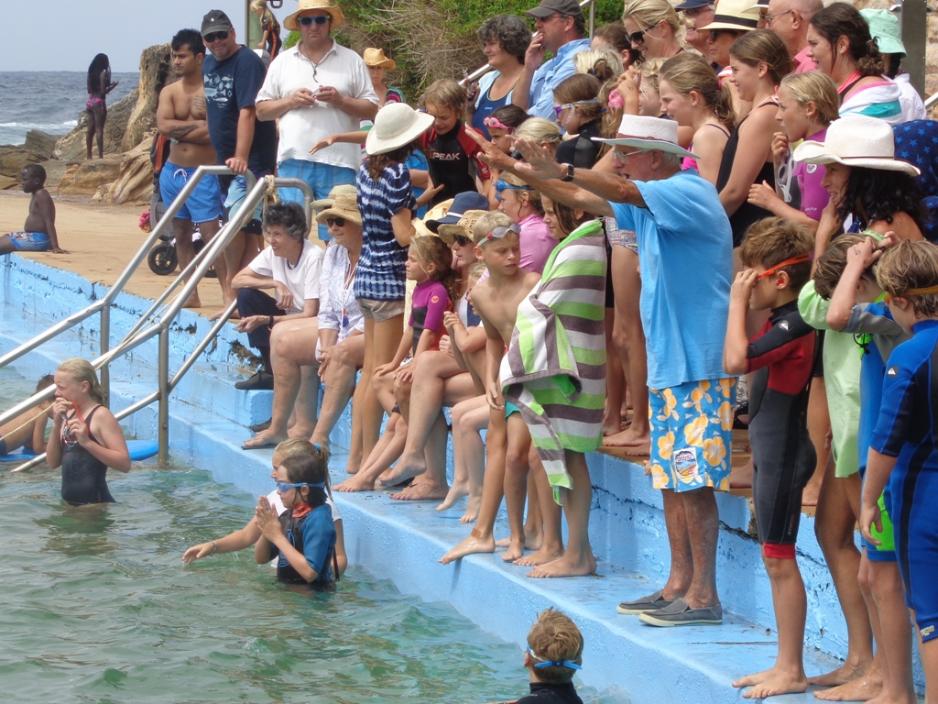 Johnny directing the swimming relay of Girls versus Boys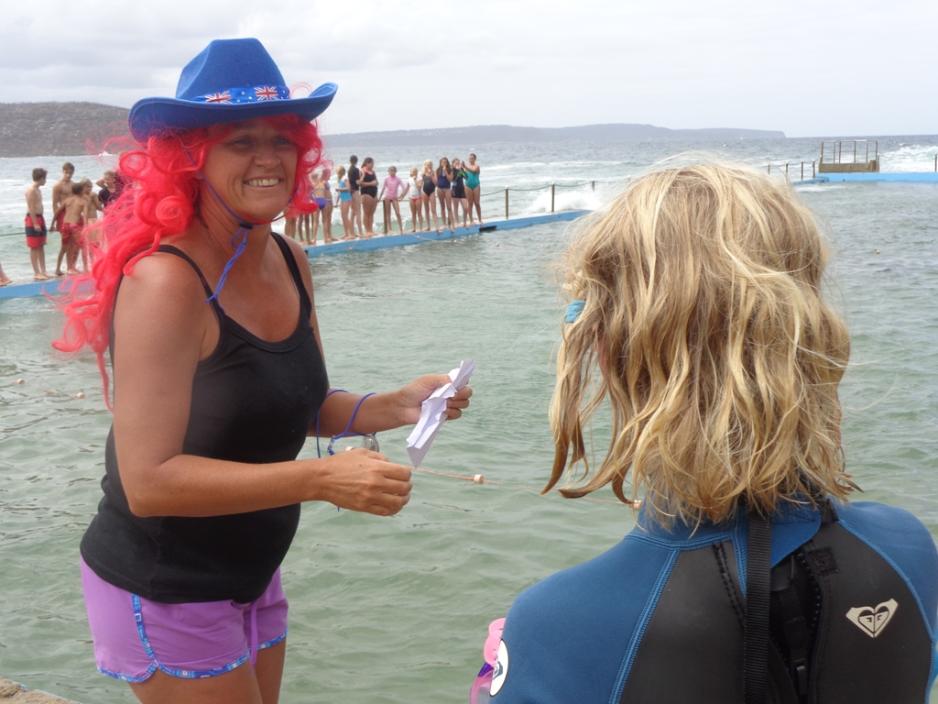 Robey presenting Adelaide a "Dolphin" award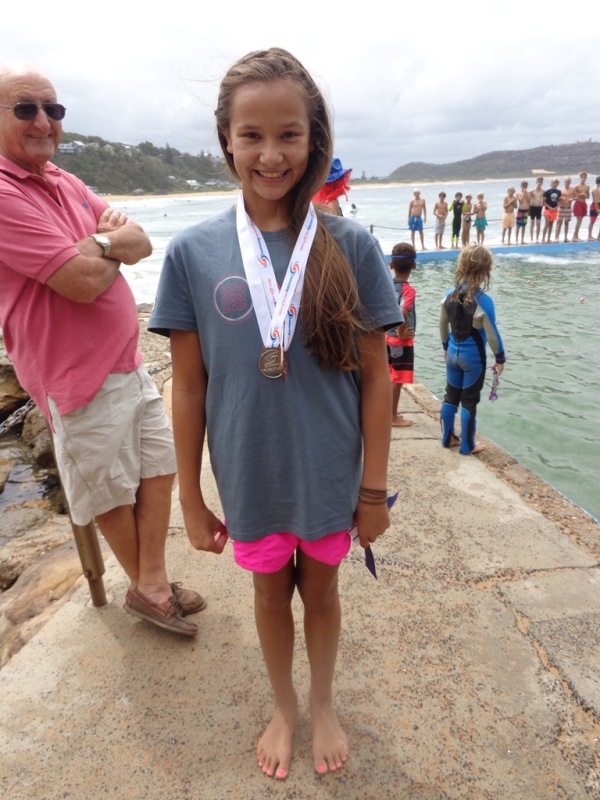 Pia – 11 year old NSW State Swimming Medallist - originally taught to swim in Palm Beach Rock Pool by Johnny Carter
Photos by Joanne Seve, 2014.