August 31 - September 6, 2014: Issue 178
Ingleside Rural Fire Service's New Truck Out Working in Cold Wet Weather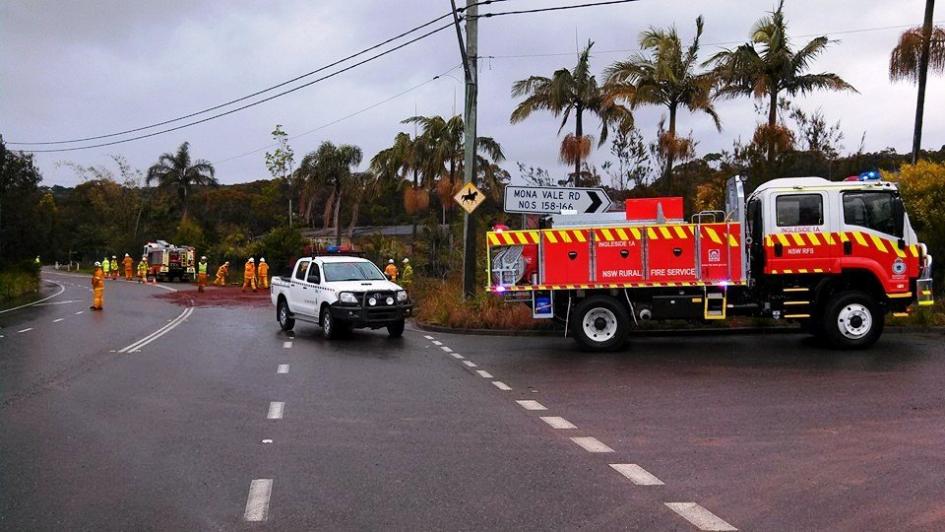 Ingleside RFS volunteers yesterday afternoon (30.8.2014) - image courtesy Ingelside RFS.
If you have been feeling a little impatient with being cold and damp this week, spare a thought for our local State Emergency Service volunteers and Rural Fire Brigades. Ingleside RFS have been called out from when it's dark to when it's horribly cold and wet several times this week - the last as recently as yesterday afternoon, this time responding to an Hydraulic Oil spill on Manor Rd, Ingleside near Mona Vale Rd. Oil absorbent material used to soak up the oil. The Ingleside RFS volunteers responded to a similar incident at 6.30am on Wednesday morning.
On August 23rd the Ingleside NSWRFS volunteers were excited as they took delivery of a new $300,000 Fire Truck. After some quick photos in front of an Ingleside landmark, the Sydney Bahá'í Temple, our volunteers were busy fitting it out.
The new vehicle is an RFS Category 1 Tanker, which will be used as their first response vehicle to incidents in our local area. In the past year, Ingleside RFS have attended to about 100 incidents, including vehicle accidents/fires, bushfires, Fire Alarms, Horse Rescues & Storm Damage. Some significant fires: Barrenjoey Headland & Blue Mountains Bushfires, Mona Vale Fuel Tanker fire.
NSW Rural Fire Service and the NSW Government fund new RFS Tankers for Brigades around the state. To get this funding, local councils such as Pittwater Council and Warringah Council receive rates from the community towards the fund, along with Insurance companies who contribute.
"To you all, we say 'Thank You'." Ingleside RFS said earlier this week
Ingleside's older tanker will be heading off to another RFS Brigade in a regional or country area and we're sure they'll be happy with it.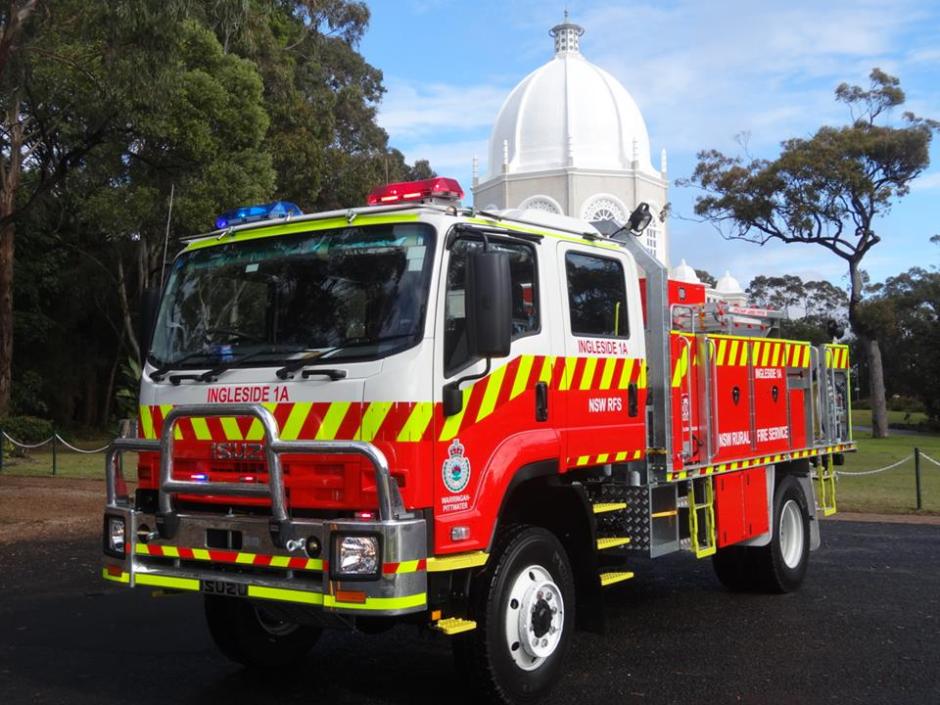 Ingleside RFS's new Truck. Picture courtesy Ingleside RFS, 2014.