May 4 - 10, 2014: Issue 161
Pittwater Online News receives a lot of information from various sources each week. For Your Interest and Bemusement:
Australian tsunami database reveals threat to continent
May 1, 2014 - Australia's coastline has been struck by up to 145 possible tsunamis since prehistoric times, triple the previously estimated number, a new UNSW study reveals. The largest recorded inundation event in Australia was caused by an earthquake off Java on 17 July 2006, which led to a tsunami that reached up to 7.9 metres above sea level on land at Steep Point in Western Australia. The continent was also the site of the oldest known tsunami in the world - an asteroid impact 3.47 billion years ago. Details of the 145 modern day and prehistoric events are outlined in a revised tsunami database which has been extensively updated by UNSW researchers, Professor James Goff and Dr Catherine Chagué-Goff.
"Our research has led to an almost three-fold increase in the number of events identified - up from 55 in 2007. NSW has the highest number of tsunamis in the database, with 57, followed by Tasmania with 40, Queensland with 26 and Western Australia with 23," says Professor Goff, of the UNSW School of Biological, Earth and Environmental Sciences.
"Historical documents indicate that up to 11 possible tsunami-related deaths have occurred in Australia since 1883. This is remarkable, because our tsunami-prone neighbour, New Zealand, has only one recorded death."
Professor Goff and Dr Chagué-Goff, who also works at the Australian Nuclear Science and Technology Organisation, scoured scientific papers, newspaper reports, historical records and other tsunami databases to update the 2007 Australian database.
"And it is still incomplete. Much more work needs to be done, especially to identify prehistoric events and those on the east coast. Our goal is to better understand the tsunami hazard to Australia and the region. The geographical spread of events and deaths suggests the east coast faces the most significant risk," says Professor Goff.
The results are published in the journal Progress in Physical Geography.
The country's largest tsunami had been listed in 2007 as one that hit Western Australia following an earthquake off Sumba Island in Indonesia on 19 August 1977, but this rating was based on wrong information about its wave height.
Giant wave heights of about 13 metres - bigger than those of the current record-holding event in 2006 - have also been attributed to a possible tsunami on 8 April 1911 in Warrnambool in Victoria, but no hard evidence is available as yet to back this up.
The study identified three prehistoric events that had an impact across the whole of the South West Pacific Ocean: an asteroid impact 2.5 million years ago and large earthquakes about 2900 years ago and in the mid-15th Century.
J. Goff, C. Chague-Goff. The Australian Tsunami Database: A review. Progress in Physical Geography, 2014; DOI:10.1177/0309133314522282
Incredible 800 year old Icelandic hymn sung in a German train station.
International Composting Awareness Week (ICAW)
Shark Cull Season ends – Memorial Service at Manly Today – C/- Surfrider Foundation Australia
Marketing to Internet-savvy mums
April 28, 2014 - Mums on the net should be the focus of those carrying out market research as it turns out that the old word-of-mouth benefits to sales are stronger than ever now that the school gathering places, shops and mother and child groups have been augmented by online social networks aimed at mothers. That's the conclusion of a research paper to be published in the International Journal of Web Based Communities.
Marketing expert Raechel Johns of the University of Canberra and educationalist Rebecca English of Queensland University of Technology Kelvin Grove, Australia, explain how mothers represent a large segment of marketing dollars. They point out that there is limited research so far aimed at understanding the evolution of the family, mothers' groups and the advent of online meeting places for those with children and money to spend. Their survey of mothers and quantitative analysis of the available online data suggest that mothers discuss products a lot. Moreover, they found that, "trust between mothers is generally high and mothers tend to trust the opinions of other mothers when they recommend a product."
In some cases, the team found, mothers were passively absorbing information, but more often than not they were proactive in seeking opinions about particular products. Fundamentally, the maternal consumers were willing to buy products that offer their family a clear benefit but were dissatisfied when the purchase turned out to be useless or of low-quality, the active seeking of word-of-mouth opinions would thus point to a desire to avoid this situation. "It is not surprising that social media makes a contribution toward the buying behaviour of its users," the team says. However, in online mothers groups and communities this is stronger than ever, the team found. Repeated interactions within the community and the accumulation of trust make the effect stronger still as the community matures. The effect is strongest among mothers with the same number of children and offspring of similar ages.
In terms of the implications for advertiser and marketers hoping to increase sales of their "useful" products, fostering word of mouth is essential, the team says. "Recommendations from other mothers are more powerful than any structured promotion and mothers are utilizing social media to establish and strengthen relationships," they add. Such organic promotion might arise by offering free product trials to the most well connected or influential mothers in a given online community.
There are questions yet to be answered, which will likely be addressed in subsequent research by this team and others. For instance, is the effect of having children of the same age to do with the mothers identifying with each other or having the same frame of reference, why are more experienced mothers of older children not sought out more keenly for advice? Disposable income and parenting style presumably influence purchase too as might the desires of the children themselves. These issues will be investigated too. Other issues of growing importance such as working outside the home while raising children, working at home and homeschooling might also be considered in future work.
by Raechel Johns, Rebecca English. Mothers influencing mothers: the use of virtual discussion boards and their influence on consumption. Int. J. Web Based Communities, Vol. 10, No. 3, pp.319-338
Westmead researcher part of world-first breakthrough to repair the failing heart - 1 May 2014
A physician-scientist at University of Sydney affiliate, the Westmead Millennium Institute for Medical Research (WMI), has in a world first collaborated with scientists at the University of Washington to successfully grow heart muscle cells in sufficient quantity to repair the damaged heart of a primate after myocardial infarction (a.k.a. heart attack).
The significant breakthrough, published today in the prestigious scientific journal Nature, is being described as a "bold new step" towards solving the growing epidemic of chronic heart failure, which kills more than 20,000 Australians each year.
The paper's first author, WMI/University of Sydney researcher Dr James Chong, collaborated with researchers from the University of Washington to produce the breakthrough findings.
For the first time they were able to grow stem cell-derived heart muscle at a sufficiently large scale to treat large animals.
Injecting the cells into the animals' infarcted hearts resulted in large-scale re-muscularisation and regeneration of the failing organ.
Dr Chong said the research is a significant breakthrough in using the new technology of regenerative medicine for human patients with heart disease, at a time when the problem is growing.
"Chronic heart disease rates in Australia and worldwide are reaching epidemic proportions and one in two people with advanced-stage heart failure will die within one year of diagnosis," Dr Chong said.
"While adult stem cells are already being used in clinical trials on heart attack sufferers, that method has so far demonstrated only modest benefits so new treatments are urgently needed.
"By using pluripotent stem cells, which have superior plasticity, we were able to grow and graft stem cell-derived heart muscle in significantly larger numbers than previously possible.
"We found that the stem cell-derived heart muscle engrafted and survived in the infarcted hearts over a much longer period than has ever been previously demonstrated in a clinically relevant model."
Dr Chong said this technology is getting closer to growing heart muscle cells on a scale large enough to treat human patients.
"This technology brings us one step closer to the clinic and a possible future cure for heart failure," he said.
Working with Professor Charles Murry and his US team, Dr Chong showed that Human Stem Cell-Derived Heart Muscle (hESC-CM) grafts could be produced on a clinical scale and then cryo-preserved with good viability in preparation for transplantation.
Animal subjects were treated with hESC-CMs injected into the damaged heart tissue.
The subjects were observed for as long as three months - a much longer period than previous large animal studies - and results found that the new heart muscle cells achieved electro-mechanical coupling with the original host heart.
Furthermore, the study showed for the first time that in-growth of blood vessels from the host heart was responsible for supplying the grafted heart muscle with nutrients.
"The stem cell-derived heart muscle was able to replace damaged and dead heart tissue by up to 40 per cent," Dr Chong said.
"These studies support the further use of human stem cell-derived heart muscle for heart regeneration which could one day be a cure for heart failure and replace the need for heart transplantation."
University of Sydney clinical professor of cardiology, Professor David Ross, said the work of Dr Chong and fellow researchers was an important step in possible new treatments for heart failure.
"Heart muscle has little or no capacity for regeneration after damage and repeated insults result in progressive reduction in the heart's pumping capacity, causing heart failure," Professor Ross said.
"Current treatments have limited efficacy and do not rectify the basic problem of insufficient contractile heart muscle.
"The research in this paper suggests it is possible to insert functional new heart muscle in damaged areas in a heart very similar to a human heart.
"While more research is needed into the long-term efficacy and safety of this approach, if it proves effective it will transform the treatment of heart failure," he said.
Dr Chong is seeking additional funding in order to continue his research in the hope of moving to human clinical trials in a few years.
Donations can be made by visiting the Sydney Medical School Foundation website or by ringing +61 2 8627 8818.
$2m biomedical engineering alliance for the University of Sydney and Shanghai Jiaotong University - 30 April 2014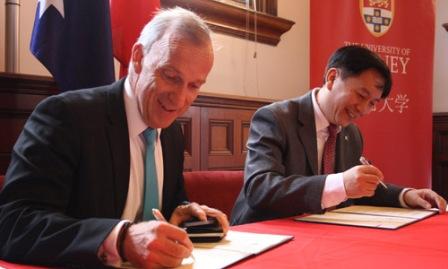 Shanghai Jiaotong University (SJTU) and the University of Sydney signed an agreement yesterday to consolidate their existing relationship in biomedical engineering through a joint partnership.
Both universities have agreed to invest $1 million in the project, which will involve joint research, information exchange and academic mobility.
The agreement was signed by Dr Michael Spence, Vice-Chancellor of the University of Sydney, and Professor Jiang Sixian, Party Secretary and Chair of the University Council at SJTU.
Professor Jiang, on his first visit to Sydney, said SJTU was keen to collaborate with world-class universities, and praised the new Charles Perkins Centre at Sydney which will focus on research into obesity,diabetes and cardiovascular disease.
Dr Spence said the signing of the agreement would be another building block in the growing relationship between the two universities.
The research collaborators from the University of Sydney include the Faculty of Engineering and Information Technologies, Sydney Medical School and the Charles Perkins Centre. The research collaborators from SJTU include the School of Biomedical Engineering, the School of Medicine and the Translational Medicine Research Centre.
Professor Archie Johnston, Dean of the Faculty of Engineering and Information Technologies at the University of Sydney, said: "Building on our institutions' existing strengths in biomedical engineering and medicine, in particular bioinformatics, this alliance will bring together world-class researchers to collaborate on projects delivering transformational outcomes for both countries."
Professor Bruce Robinson, Dean of Sydney Medical School, said: "Researchers in this faculty have been collaborating with Shanghai Jiaotong for close to a decade, with joint programs in cancer, genetics, infectious diseases, child health and education. The new alliance will further strengthen our partnership in addressing common challenges facing both Australia and China."
US newspaper reporting of suicide linked with some teenage suicide clusters
May 1, 2014 - Heightened newspaper coverage after a suicide might have a significant impact on the initiation of some teenage suicide clusters, according to new research. The study reveals that the content of media reports is also important, with more prominent stories (ie, published on the front page) and those that describe the suicide in considerable detail more likely to be associated with so-called copycat suicides.
"Our findings indicate that the more sensational the coverage of the suicides, and the more details the story provides, then the more likely there are to be more suicides," explains lead author Dr Madelyn Gould from the New York State Psychiatric Institute in the USA.
It is the first time that researchers have compared a national sample of adolescent suicide clusters with a matched control of non-cluster suicides.
The case-control study identified 48 suicide clusters in young people aged between 13 and 20 years old from across the USA between 1988 and 1996. Each cluster included three to 11 victims who killed themselves within 6 months of the first suicide. All cluster communities were matched with two non-cluster control communities in which suicides of similarly aged young people occurred, from non-adjacent counties within the same state. The researchers retrospectively examined 469 newspapers for stories about suicide published in the days between the first and second suicides in the cluster communities, and for the same length of time after the control suicide in non-cluster communities.
The researchers found that significantly more newspaper stories about suicidal individuals were published after the first (index) cluster suicide (average 7.42 stories) than after a suicide that was not part of a cluster (average 5.14). These stories were also more likely to be printed on the front page, include headlines containing the word suicide, provide a detailed description of the method used, or have accompanying pictures.
Further analysis showed that the location and method of death of the first cluster and non-cluster suicides did not differ significantly. This reduced the likelihood that the cluster index cases were, because of their very nature (eg, more well known or dramatic), followed by both more newspaper reporting and suicides.
According to Dr Gould, "Although we cannot show causality, our study indicates that media portrayals of suicide might have a role in the emergence of some teenage suicide clusters. The findings constitute the first available information on the circumstances differentiating a suicide that leads to a suicide cluster from one that does not. Our research also emphasises the importance of adherence to media guidelines that discourage reporters from using too much detailed or graphic representations of suicides."
Writing in a linked Comment, Jane Pirkis and Jo Robinson from the University of Melbourne in Australia say, "[This study suggests] that incautious newspaper reporting of suicide might compound the risk of an individual suicide becoming part of a cluster, at least in young people. This effect might be exacerbated for newer forms of internet-media that might be favoured by young people over newspapers…It makes intuitive sense…that less regulated, more volatile, and more interactive media might have an even greater effect, particularly because young people are not only major consumers of these forms of media, but also the creators of their content. Investigating the role of newer media in suicide clusters - both mass clusters and point clusters - is the next logical step."
Madelyn S Gould, Marjorie H Kleinman, Alison M Lake, Judith Forman, Jennifer Bassett Midle. Newspaper coverage of suicide and initiation of suicide clusters in teenagers in the USA, 1988–96: a retrospective, population-based, case-control study. Lancet Psychiatry, May 2014 DOI: 10.1016/S2215-0366(14)70225-1
Social cocaine use more harmful than you think - 28 April 2014
In addition to recent high profile cocaine possession arrests and the Australian Crime Commission's Illicit Drug Data Report 2012-2013 being released today, University of Sydneyresearch has found that people who use cocaine 'socially' are at greater risk of developing cardiovascular disease.
The findings, published in leading medical journal PLOS ONE, show that social cocaine users had increased aortic stiffness, increased systolic blood pressure, and greater left ventricular mass, compared with the non-users. These measures are all well-known risk factors for premature cardiovascular events.
Paper senior author Professor Gemma Figtree, Sydney Medical School, said that the acute cardiovascular side effects of cocaine such as myocardial infarction (heart attack) and myocardial ischaemia are well known.
"However, the chronic effect of regular cocaine use in otherwise healthy adults who consider themselves 'social' users is more difficult to establish," she said.
"We have examined the longer term consequences in individuals who take cocaine socially, and the results are alarming.
"This is the first study in Australia to examine the cardiovascular effects of cocaine use in non-addict individuals who consider themselves 'social' users.
"Our research found that social cocaine users had higher blood pressure, stiffer arteries, and heavier hearts, which are all associated with poor cardiovascular health in the long term.
"We have seen a number of young adults suffering heart attacks after cocaine use, with irreversible damage to their heart muscle and substantial impact on their quality of life thereafter.
"While some people who use cocaine recreationally may not think that they are doing their body a lot of harm, our results show this is not the case, and that cocaine is dangerous for your health even when taken socially.
"Our research highlights the dangers of cocaine use, even in a social setting. These findings have important implications for public health," Professor Figtree said.
According to the Illicit Drug Data Report 2012-2013, there was a record number of cocaine seizures last financial year. In NSW, cocaine seizures were higher than any other state.
The Australian 2010 National Drug Strategy Household Survey report, states 7.8 per cent of Australians aged 18 and over had used cocaine in their lifetime. Users were predominantly male, aged 20-39 years, currently employed with post-school qualifications, living in major cities, and of the highest socioeconomic status.
Paper lead author Dr Rebecca Kozor, Sydney Medical School, said that cocaine use is common across a wide demographic in Sydney and Australia.
"In Australia, studies examining cocaine users across the Sydney metropolitan area have identified two distinct groups of users - a group with a higher socio-economic status (SES) and a group with a lower socio-economic status," she said.
"The lower SES group had lower levels of education, higher unemployment, were more criminally active, and had higher levels of cocaine use and diagnosis of cocaine dependence. "These users preferred injecting as the means of cocaine administration, and more frequently used cocaine in combination with heroin.
"The higher SES users had regular or above average incomes and reported quite a different usage profile - typically taking cocaine intra-nasally, usually in conjunction with alcohol, on a recreational basis, and consider themselves social users rather than addicts.
"Despite high levels of education, some individuals and professionals are unaware of the acute and long term effects of cocaine use.
"The demonstrated adverse effects on long-term cardiovascular health such as increased blood pressure, arterial stiffness and cardiac mass suggest that cocaine use does not just cause acute consequences, but also increases long term cardiovascular morbidity (heart attacks, strokes) and mortality.
"With cardiovascular disease being a leading cause of death in Australia, people need to be aware of the dangers of social cocaine use on their long term health," Dr Kozor said.
The paper was a collaboration of University of Sydney researchers Dr Rebecca Kozor, Professor Gemma Figtree, Associate Professor Stuart Grieve, Associate Professor Ravinay Bhindi, with the National Drug and Alcohol Research Centre.
Around 60% of people who contemplate or attempt suicide do not receive treatment
May 1, 2014 - In this Review, published to coincide with the launch of The Lancet Psychiatry journal, Professor Rory O'Connor from the University of Glasgow and Professor Matthew K. Nock from Harvard University review the key psychological factors that may contribute to, or protect against, suicidal behavior including personality differences, cognitive factors, and negative life events such as serious physical illness, as well as current psychological treatments. Evidence suggests that about 60% of people struggling with suicidal thoughts or behavior do not receive any help, and, surprisingly, there is relatively little evidence for the effectiveness of treatments received by those who do. The authors conclude by calling for more research into novel psychological and psychosocial treatments.
According to Professor O'Connor, "Although a range of risk factors that contribute to suicidal behavior have been identified, it is not clear how or why these factors work together to increase the risk of suicidal behavior and there is little known about what protects against suicide among those who are vulnerable. Further studies are urgently needed to develop psychological treatments for those at risk of suicide alongside efforts to eliminate barriers that lead to underuse of mental health resources."*
Professor Nock adds, "As a field, we have made significant advances in our understanding of suicidal behavior in recent years. We now have a strong foundation of knowledge about suicidal behavior on which to build, as well as some exciting new findings about psychological factors that seem to put people at risk for thinking about suicide, and other factors that increase their likelihood of acting on suicidal thoughts. It is vitally important that we as a society invest heavily in making further advances so that we can start to decrease the suffering and loss of life due to suicidal behavior."
1. Rory C O'Connor, Matthew K Nock. The psychology of suicidal behaviour.Lancet Psychiatry, May 2014 DOI:10.1016/S2215-0366(14)70222-6
Specialized yoga program could help women with urinary incontinence
An ancient form of meditation and exercise could help women who suffer from urinary incontinence, according to a new study scheduled to be published on April 25, 2014 in Female Pelvic Medicine & Reconstructive Surgery, the official journal of the American Urogynecologic Society, UCSF researchers discovered that a yoga training program, designed to improve pelvic health, can help women gain more control over their urination and avoid accidental urine leakage.
"Yoga is often directed at mindful awareness, increasing relaxation, and relieving anxiety and stress," said first author Alison Huang, MD, assistant professor in the UCSF School of Medicine. "For these reasons, yoga has been directed at a variety of other conditions - metabolic syndrome or pain syndromes - but there's also a reason to think that it could help for incontinence as well."
Huang and her colleagues recruited 20 women from the Bay Area who were 40 years and older and who suffered from urinary incontinence on a daily basis. Half were randomly assigned to take part in a six-week yoga therapy program and the other half were not. The women who took part in the yoga program experienced an overall 70 percent improvement - or reduction - in the frequency of their urine leakage compared to the baseline. The control group - or the group that did not start yoga therapy - only had 13 percent improvement. Most of the observed improvement in incontinence was in stress incontinence, or urine leakage brought on by activities that increase abdominal pressure such as coughing, sneezing, and bending over.
Huang and her colleagues believe that yoga can improve urinary incontinence through more than one mechanism. Because incontinence is associated with anxiety and depression, women suffering from incontinence may benefit from yoga's emphasis on mindful meditation and relaxation. But regular practice of yoga may also help women strengthen the muscles of the pelvic floor that support the bladder and protect against incontinence.
"We thought this would be a good opportunity for women to use yoga to become more aware of and have more control over their pelvic floor muscles," Huang said.
Approximately 25 million adults in America suffer from some form of urinary incontinence, according to the National Association for Continence. Up to 80 percent of them are women. Urinary incontinence becomes more common as women age, although many younger women also suffer from it.
"We specifically developed a yoga therapy program that would be safe for older women, including women with minor mobility limitations," Huang said. "So we were partially assessing safety of this program for older women who are at highest risk for having incontinence in the first place."
Not all types of yoga may help with urinary incontinence. The yoga program used in the study was specially designed with input from yoga consultants Leslie Howard and Judith Hanson Lasater, who have experience teaching women to practice yoga in ways that will improve their pelvic health. Still Huang and her colleagues believe that many women in the community can be taught to preserve pelvic muscle strength and prevent incontinence.
"It would be a way for women to gain more control over their pelvic floor muscles without having to go through traditional costly and time-intensive rehabilitation therapy," Huang said.
Men were not included in this study because urinary incontinence in men is often related to problems related to the prostate, which may be less likely to improve with yoga. Huang and her colleagues hope to eventually build on this study and double the length of the study to 12 weeks.
Alison J. Huang, Hillary E. Jenny, Margaret A. Chesney, Michael Schembri, Leslee L. Subak. A Group-Based Yoga Therapy Intervention for Urinary Incontinence in Women. Female Pelvic Medicine & Reconstructive Surgery, 2014; 20 (3): 147 DOI:10.1097/SPV.0000000000000072
Woman peacefully engaged in an underwater yoga pose beside a 1,500 lb manta ray.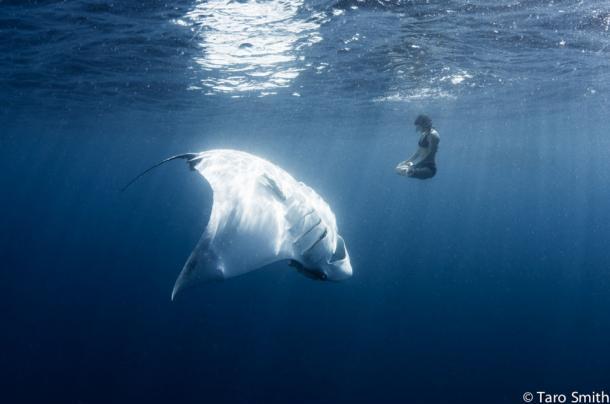 Coral reefs provide potent new anti-HIV proteins
April 29, 2014 – Researchers have discovered a new class of proteins capable of blocking the HIV virus from penetrating T-cells, raising hope that the proteins could be adapted for use in gels or sexual lubricants to provide a potent barrier against HIV infection.
The proteins, called cnidarins, were found in a feathery coral collected in waters off Australia's northern coast. Researchers zeroed in on the proteins after screening thousands of natural product extracts in a biorepository maintained by the National Cancer Institute. "It's always thrilling when you find a brand-new protein that nobody else has ever seen before," said senior investigator Barry O'Keefe, Ph.D., deputy chief of the Molecular Targets Laboratory at the National Cancer Institute's Center for Cancer Research. "And the fact that this protein appears to block HIV infection - and to do it in a completely new way - makes this truly exciting."
In the global fight against AIDS, there is a pressing need for anti-HIV microbicides that women can apply to block HIV infection without relying on a man's willingness to use a condom. Koreen Ramessar, Ph.D., a postdoctoral research fellow at the National Cancer Institute and a member of the research team, said cnidarins could be ideally suited for use in such a product because the proteins block HIV transmission without encouraging the virus to become resistant to other HIV drugs.
"When developing new drugs, we're always concerned about the possibility of undermining existing successful treatments by encouraging drug resistance in the virus," said O'Keefe. "But even if the virus became resistant to these proteins, it would likely still be sensitive to all of the therapeutic options that are currently available."
The research team identified and purified the cnidarin proteins, then tested their activity against laboratory strains of HIV. The proteins proved astonishingly potent, capable of blocking HIV at concentrations of a billionth of a gram by preventing the first step in HIV transmission, in which the virus must enter a type of immune cell known as the T-cell.
"We found that cnidarins bind to the virus and prevent it from fusing with the T-cell membrane," said Ramessar. "This is completely different from what we've seen with other proteins, so we think the cnidarin proteins have a unique mechanism of action."
The next step is to refine methods for generating cnidarins in larger quantities so the proteins can be tested further to identify potential side effects or activity against other viruses. "Making more of it is a big key," said O'Keefe. "You can't strip Earth of this coral trying to harvest this protein, so our focus now is on finding ways to produce more of it so we can proceed with preclinical testing."
The scientists discovered cnidarins while screening for proteins, a largely understudied component of natural product extracts found in the National Cancer Institute's extract repository. The institute maintains a large collection of natural specimens gathered from around the world under agreements with their countries of origin. The specimens are available to researchers across the United States.
"The natural products extract repository is a national treasure," said O'Keefe. "You never know what you might find. Hopefully, discoveries like this will encourage more investigators to use this resource to identify extracts with activity against infectious disease."
Experimental Biology is an annual meeting comprised of more than 14,000 scientists and exhibitors from six sponsoring societies and multiple guest societies. With a mission to share the newest scientific concepts and research findings shaping clinical advances, the meeting offers an unparalleled opportunity for exchange among scientists from across the United States and the world who represent dozens of scientific areas, from laboratory to translational to clinical research.
The above story is based on materials provided by American Society for Biochemistry and Molecular Biology.
Disclaimer: These articles are not intended to provide medical advice, diagnosis or treatment. Views expressed here do not necessarily reflect those of Pittwater Online News or its staff.
Sydney Living Museums Meroogal Women's Art Prize 2014
We are excited to announce the return of the Meroogal Women's Art Prize in 2014.
Artists are invited to create works in any medium that respond to Meroogal and its sense of place. The Meroogal Women's Art Prize is a regional, competition and exhibition. It is open to a work in any medium made by a woman 18yrs or over whose principal residence is in NSW.
Selected entries to this year's Arts Prize will be exhibited in the house, garden and grounds of historic Meroogal in Nowra and go in the running to win up to $6000 and Bundanon Trust artist-in-residency scholarship! ENTRIES CLOSE AT 5PM ON FRIDAY 8 AUGUST 2014.
See more at: http://bit.ly/meroogalartprize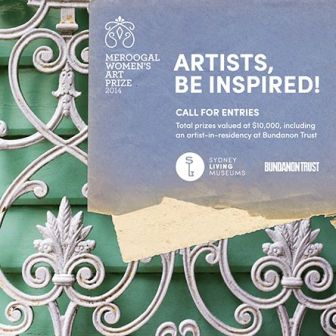 Blue Books Now Digtised C/- Royal Australian Historical Society
Great news for all researchers:
The NSW Public Service Lists for 1871-1894 (also known as the 'Blue Books') have been digitised and are available free of charge on the NSW OpenGov site.
Go to the site at: www.opengov.nsw.gov.au/ and type the words 'Blue Book' and the year into the search field. The digitised copies can be viewed online or downloaded.
Replacing the sleepers without removing the rails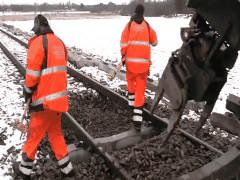 Human rights report card released
May 1, 2014 - Real freedom, gender-based violence, terrorism laws, and asylum seekers' rights are all considered in a report released today on vital human rights issues in Australia and around the world.
The 2014 Castan Human Rights Report, by Monash University's Castan Centre for Human Rights Law, highlights the Centre's research and its relevance to some of the most important human rights issues facing society.
A key finding of the report is that freedom in Australia is being undermined.
Director of the Castan Centre Professor Sarah Joseph said the recent narrow debate on the "right to be a bigot" had camouflaged the real effects of changes to legislation.
"The 'bikie laws', police move-on powers, copyright laws, and even threats to remove government funding from artists are all reducing society's freedom," Professor Joseph said.
Senior law lecturer Dr Heli Askola said that the recent spate of cases of domestic violence shows that the existing laws are not going far enough to protect the most vulnerable in our society.
"Australia's 'National Plan to Reduce Violence against Women' has the potential to create change, however it must be backed up with sufficient funding and better implementation," Dr Askola said.
Current terrorism laws in Australia also need closer consideration, according to the Centre's Dr Patrick Emerton.
"ASIO's excessive powers to make 'predictive judgments' about potential terrorists - such as 'adverse assessments' of bona fide refugees - threaten human rights," Dr Emerton said.
"For this reason ASIO's powers must be brought into line with human rights norms."
The report takes up the issue of asylum seekers' rights.
Dr Azadeh Dastyari has identified at least seven international laws breached by current asylum seeker and refugee policies and practices.
"Contrary to the Australian government's oft-repeated assertion that it respects asylum seekers' rights, the current situation doesn't reflect this," Dr Dastyari said.
"Asylum seekers cannot have their detention reviewed by the courts. Conditions on Nauru and Manus Island breach the prohibition on cruel or degrading treatment and the detention of children on Nauru breaches Australia's international obligations to act in the best interests of the child.
"By treating those arriving by boat differently to other asylum seekers, Australia is violating its obligation not to punish refugees for their mode of arrival."
Dr Dastyari said that in addition to these violations, practices such as push-backs to Indonesia and the removal of legal aid increased the chances that genuine refugees would be returned to harm and were in clear violation of Australia's non-refoulementobligations.
The inaugural report provides in-depth analysis and commentary on a range of other crucial human rights issues including a better asylum seeker model; Australia's growing prison crisis; LGBTI rights; foreign aid; business and human rights; human rights in closed environments; and reproductive rights.
The full report can be found on the Castan Centre website:http://www.law.monash.edu/castancentre/policywork/hr-reports/2014/human-rights-report-2014.pdf
Google Self-Driving Car on City Streets - Uploaded on 28 Apr 2014
The Google self-driving car navigates some common scenarios on city streets near the Googleplex. Learn more: http://goo.gl/LKlBZQ
When it comes to classes, small is better
May 1, 2014- Small classes, especially in the first four years of school, can have an important and lasting impact on student achievement, a new report shows. In a review of over 100 papers from 1979-2014, education expert Dr David Zyngier from Monash University's Faculty of Education looked at whether the conclusions reached on the effect of smaller class sizes still hold true today.
"The question of class size continues to attract the attention of educational policymakers and researchers alike," Dr Zyngier said.
"Many argue that much of Australia's increased expenditure on education in the last 30 years has been 'wasted' on efforts to reduce class sizes because that extra funding has not led to improved academic results."
However Dr Zyngier found that current policy advice is based on 'cherry picking' of flawed research evidence from a US conservative think tank' and that a range of independent studies throws doubt on that argument.
His review drew on a wide range of studies from Australia and other similar education systems including non-English speaking countries of Europe, as well as England, Canada and New Zealand. All assessed how class size affected academic results. Dr Zyngier also looked at whether other variables such as teaching methods were taken into account in the results.
The findings suggest that smaller class sizes in the first four years of school can have a significant and lasting impact on student achievement. This appears to be especially important for children from communities that are culturally, linguistically or economically disenfranchised.
"Smaller classes in the early years can lift a child's academic performance right through to Year 12 and even into tertiary study and employment," Dr Zyngier said.
"It is also beneficial to have smaller numbers for specialist classes in such fields as numeracy and literacy."
Dr Zyngier said the cost of keeping classes small had to be weighed against the long-term cost to the community of less-effective education.
There was also a need for a new approach to teacher development, he said.
"Currently teaching methodology is based on large classes, which call for a very different approach to teaching smaller groups," Dr Zyngier said.
"Targeted funding for specific lessons and schools, combined with professional development of teachers, would address the inequality of schooling and help redress the damaging effect that poverty, violence, inadequate child care and other factors have on our children's learning," Dr Zyngier said.
Dr Zyngier's findings were published in Evidence Base, the journal of the Australian New Zealand School of Governance. The article can be found online at:journal.anzsog.edu.au/publications/9/EvidenceBase2014Issue1.pdf
Protecting refugees with disabilties - 1 May 2014
University of Sydney researchers have gained unprecedented access to refugee populations in six countries to chart disabilities amongst refugees and prepare recommendations to the United Nations High Commissioner for Refugees.
Professor Mary Crock is coordinating the DFAT-funded initiative, Protection of Refugees with Disabilities, with fellow chief investigators from the Sydney Law School, Emeritus Professor Ron McCallum and Future Fellow, Professor Ben Saul.
The UN Convention on the Rights of Persons with Disabilities (CRPD) acts as a framework for the team's wide-reaching research. Professor McCallum is a founding member and Chair of the CRPD Committee which oversees this convention.
"We're using the framework of this new convention to look at the way the UNHCR counts and includes refugees and how they are being treated. As you can imagine, it's not a happy story," said Professor Crock.
"Up until now very few people have really thought about persons with disabilities in refugee situations. This seems to be ironic, because you would think that war creates disabilities and so you are likely to get a lot of people in camps with disabilities.
"On the contrary, a lot of people think - and there seems to be this fiction - that refugees only travel if they are 'whole bodied', that people with disabilities don't make it out so they are just not there.
"In fact, when you ask the UNHCR for their statistics on how many refugees they have on their books or have acknowledged, they give you a tiny percentage relative to what the World Health Organization tells us we ought to expect in any given population," she added.
The UNHCR is providing extensive support to the University of Sydney on the project, which unpacks the practical and cultural barriers to the protection of disabled refugees in host countries regularly featured in Australia's refugee and resettlement debate.
The team is also trialling a Disability Identification Tool for displaced populations. If adopted, the tool could serve as a valuable aid to UNHCR and other workers seeking to better identify, assist and protect refugees with disabilities.
"One of the problems with properly identifying people with disabilities in the correct way is that there has been a tendency to rely upon self-reporting or a visual of a person to identify an incapacity that they have," said Professor Crock.
"But in fact, disability under the Convention is not so much about your incapacity, rather it's about what barriers exist to allowing you to participate properly in the community."
The project began in 2012 with fieldwork in Malaysia and Indonesia, followed by a scoping mission to Pakistan where the team was given data on nearly one million refugees. The team recently returned from their largest fieldwork project yet, spending three weeks in Uganda, where they worked with the UNHCR and local disabled persons' organisations to reach and survey over 1,000 refugees.
The team is finding that people with disabilities are made especially vulnerable by situations of displacement. However, governments and humanitarian assistance providers currently lack the knowledge base to appropriately assess and respond to their material and legal protection needs.
Fieldwork and interviews have yielded stories and visual evidence of extreme poverty, sexual and physical abuse, and torture among disabled refugees. Stigma and discrimination emerged as commonplace.
"Across our six countries, we have a really wide variety of places where refugees interact with UNHCR and with the community wherever they are. We go from urban refugees to asylum seekers who are living very tenuously in the community to countries where they are invisible to the government of the day," said Professor Crock.
The team, assisted by researcher Laura Smith-Khan, is working closely with the UNHCR by sending the agency detailed reports after each country visit. Next, they will visit Turkey and Jordan, two of the main destination countries for people seeking asylum from the ongoing conflict in Syria.
"I'm hoping that we can follow this up with another project, where we can embed ourselves with UNHCR to do a specific trial with the Disability Identification Tool that we are suggesting they need to adopt," said Professor Crock.
Watch Professor Mary Crock explain her work.
Protecting crops from pests, disease
April 30, 2014 – A team of international researchers has uncovered a mechanism by which plants are able to better defend themselves against disease-causing pathogens. The work, led by Dr Jurriaan Ton and Dr Estrella Luna at the University of Sheffield, has identified the key receptor binding a chemical called BABA (β-aminobutyric acid) which is boosting plant immunity.
BABA has long been known for its protective effects against devastating plant diseases, such as potato blight, but has so far not been used widely in crop protection because of undesirable side effects.
"We have found that the plant receptor binding BABA is an 'aspartyl tRNA synthetase' which we have called IBI1. This class of enzymes play a vital role in primary metabolism of all cells, but had never been linked to immune responses in plants," Dr Luna said.
"Binding of the chemical to this protein triggers a secondary function that 'primes' the plant immune system against future attacks by pests and diseases.
Dr Ton added: "Plant immunity that is controlled by a single resistance gene, on which most conventional breeding programs are based, is comparably easy to overcome by a pathogen.
"By contrast, priming of multi-genic immunity by BABA is difficult to break, thus offering more durable crop protection."
Dr Oliver Berkowitz, a Research Associate in the ARC Centre for Excellence in Plant Energy Biology and the School of Plant Biology at the University of Western Australia was also involved in the research.
"Importantly, our study also revealed that the undesirable side effect of this vaccination, a reduction in growth, can be uncoupled from the beneficial immune reaction," Dr Berkowitz said.
"Since plant immunisation by BABA is long-lasting, primed crops would require fewer applications of fungicides, thereby increasing sustainability of crop protection. Furthermore, immune priming boosts so-called 'multi-genic' resistance in plants."
Although their research has been performed in a weed called 'Arabidopsis thaliana', the work horse of plant geneticists, the team is confident that their discovery can be used for the protection of crops from their enemies. Proof-of-concept experiments have already shown that BABA is detected in a similar manner by tomato plants.
The research, which has been published in the international journal Nature Chemical Biology, also involved scientists from the University Jaume I in Spain and Utrecht University in The Netherlands.
Estrella Luna, Marieke van Hulten, Yuhua Zhang, Oliver Berkowitz, Ana López, Pierre Pétriacq, Matthew A Sellwood, Beining Chen, Mike Burrell, Allison van de Meene, Corné M J Pieterse, Victor Flors, Jurriaan Ton. Plant perception of β-aminobutyric acid is mediated by an aspartyl-tRNA synthetase. Nature Chemical Biology, 2014; DOI: 10.1038/nchembio.1520
Call for action on harmful preservatives in pet food - 29 April 2014
Continually feeding your cat pet meat runs the risk of exposing them to a thiamine (vitamin B1) deficiency and its associated serious health problems.
"In this day and age, with the knowledge that pet food manufacturers have, this is an entirely preventable condition," said Dr Anne Fawcett, companion animal veterinarian at the University of Sydney's Faculty of Veterinary Science.
"Sulphite preservatives are added to some pet meats, sometimes at very high levels, to mask the signs of putrefaction, giving it a longer shelf life - but long-term consumption endangers the wellbeing of our pets," Dr Fawcett is lead author of an article on the issue, recently published in the Australian Veterinary Practitioner.
The article highlights a case of thiamine deficiency in a cat treated at the University of Sydney. The cat was exclusively fed a commercial, kangaroo meat pet food purchased from a supermarket. The food was tested and demonstrated high concentrations of sulfur dioxide, a known cause of thiamine deficiency in cats.
The paper was co-authored by veterinarian Dr Ye Yao and pathologist Richard Miller from IDEXX Laboratories.
Products sold as pet meat, pet mince or processed pet food rolls, which continue to be very popular with pet owners, may contain potentially harmful levels of sulphite preservatives.
"Despite awareness of the problem in Australia for over two decades, sulphite preservatives continue to be found in some pet foods at harmful concentrations. We need to ensure that the levels of these preservatives in all pet foods are regulated," said Dr Fawcett.
"We need to manage the safety of imported and domestically produced pet meat and food."
Animals need thiamine, also known as B1, to convert carbohydrates into energy and it also plays an important role in the production of neurotransmitters which are essential in the function of the nervous system. It is not produced by the body so has to come from food.
Tips to avoid exposing your pet to sulfides are:
• Avoid feeding pet meat high in sulphides and feed a premium commercial tinned or dry food that complies with the Australian Standard for Manufactured Pet Food
• If you do feed pet meat, vary the types and brands to reduce the overall dose of sulphides in the diet
• If you wish to feed fresh meat, purchase meat sold for human consumption as legislation precludes the addition of these preservatives
• you can supplement your pet's diet with natural sources of thiamine such as pork, organ meats (such as liver, heart, brain and kidney), or even yeast, but this does not protect against thiamine deficiency if sulphites are contained in food fed at the same time.
Clinical signs of thiamine deficiency vary between dogs and cats, with more consistent and recognisable signs in cats. Early signs of thiamine deficiency include vomiting, diarrhoea, loss of appetite and depression. As the condition progresses, signs may include impaired vision, a wobbly gait, head tilt or seizures. In some cases, affected animals develop a cardiac syndrome and die suddenly.
"For vets this underlies the importance of taking a full dietary history when treating an animal," said Dr Fawcett.
"It also highlights the need for vets to have a standard reference of what are healthy levels of blood thiamine concentration in cats and dogs - which does not yet exist."
Hydrogen power (1984) by CSIRO - Published on 30 Apr 2014
What are the long term prospects of hydrogen replacing petrol as the fuel which powers the family car?
In Australia, one research team has modified an ordinary car to run on hydrogen. The car performs well in traffic, even under freeway conditions, and produces very few pollutants. Storing the hydrogen gas is a problem, since even under pressure, it takes up a lot of space.
Another group is looking at various metallic alloys which, under slight pressure, will combine with hydrogen, thus storing it conveniently for later release.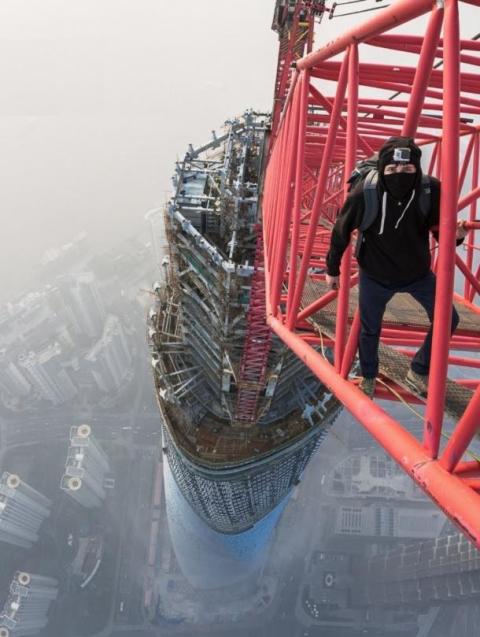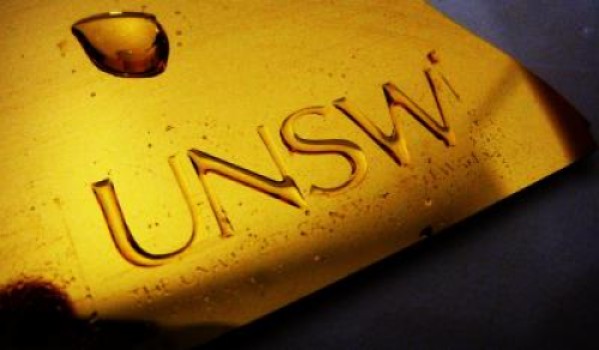 New lab-on-a-chip device overcomes miniaturization problems
April 30, 2014 - UNSW Australia chemists have invented a new type of tiny lab-on-a-chip device that could have a diverse range of applications, including to detect toxic gases, fabricate integrated circuits and screen biological molecules.
The novel technique developed by the UNSW team involves printing a pattern of miniscule droplets of a special solvent onto a gold-coated or glass surface.
"We use a class of 'green' solvents called ionic liquids, which are salts that are liquid at room temperature. They are non-volatile, so this overcomes one of the main problems in making useful miniaturised devices - rapid evaporation of the solvents on the chip," says Dr Chuan Zhao, senior author of the study.
"The versatility of our chips means they could have a wide range of prospective functions, such as for use in fast and accurate hand-held sensors for environmental monitoring, medical diagnosis and process control in manufacturing."
The research is published in the journal Nature Communications. It was carried out by Dr Zhao, Christian Gunawan and Mengchen Ge from the UNSW School of Chemistry.
Lab-on-a- chip devices, where chemical reactions are carried out on a miniature scale, are under intensive development because they offer the promise of faster reaction times, reduced use of materials and high yields of product. Evaporation of solvents on the chip, however, is a big problem because this can affect the concentration of substances and disrupt the reactions. Attempted solutions include containing the solvents within tiny channels or "walls," and having reservoirs to store extra solvent on the chip.
The "wall-less" design developed by the UNSW team - using non-volatile ionic liquids as solvents to fabricate a microarray of droplets chemically anchored to the chip - has several significant advantages.
"Ionic liquids are designer solvents and have wide application. We can now carry out many reactions or analytical procedures in ionic liquids at the micro-scale on a chip with enhanced yields and efficiency," says Dr Zhao.
"These microarray chips can be easily produced in high numbers and are very stable. They can survive being turned upside down and heated to 50 degrees and some can even survive being immersed in another liquid. These properties will be important for commercial applications, including storage and transportation of microchips."
The droplets of ionic liquid are about 50 micrometres across (about half the width of a human hair) and 10 micrometres high.
The UNSW researchers demonstrated several potential uses of the microarrays.
They showed the tiny droplets can act as rapid, sensitive monitors of the presence of a gas, due to their small volume.
They also demonstrated that metal salts dissolved in the droplets could be electrically deposited as microstructures, a technique which could be of use in fabrication of integrated circuits.
Some biological molecules added to the droplets also remained stable and active, opening up the possibility of using the microarrays for diagnostic purposes.
Christian A. Gunawan, Mengchen Ge, Chuan Zhao. Robust and versatile ionic liquid microarrays achieved by microcontact printing. Nature Communications, 2014; 5 DOI:10.1038/ncomms4744
UNSW chemists printed the university's name using a novel technique they developed which involves fabricating a a pattern of ionic liquid droplets onto a gold-coated chip. Credit: UNSW
Scientists recommend further research, delay in destruction of last stocks of smallpox
May 1, 2014 - Variola, the virus that causes smallpox, is on the agenda of the upcoming meeting of the World Health Assembly (WHA), the governing body of the World Health Organization. The decision to be made is whether the last known remaining live strains of the virus should be destroyed. An international group of scientists led by Inger Damon, from the US Centers for Disease Control and Prevention, argue in an opinion piece published on May 1st in PLOS Pathogens that the WHA should not choose destruction, because crucial scientific questions remain unanswered and important public health goals unmet.
Smallpox was declared eradicated in 1980, the only human pathogen for which successful eradication has been achieved to date. Since then, limited research focusing on diagnostic, antiviral and vaccine development, under close direction and oversight, has continued in two high-security laboratories--one in Russia and one in the US--the only places that are known still to have live variola strains. The justification for this research is that smallpox might re-appear via intentional release. Indeed, recent advances in synthetic biology make the possibility of re-creating the live virus from scratch more plausible.
Summarizing the focus and the achievements of the research on live variola over the past several decades, the authors of the PLOS Pathogens article mention several new smallpox vaccines (the ones widely used prior to eradication would not meet today's stricter safety standards for routine use) and two new drug candidates that, based on research so far, appear to be promising antivirals against the virus that causes smallpox. However, both of these drug candidates have not yet been licensed for use against the disease. "Despite these considerable advances, they argue that "the research agenda with live variola virus is not yet finished."
Discussing the significant remaining knowledge gaps, they highlight that while "variola is unusual in that it is known to be a sole human pathogen, the viral and host factors responsible for this human-specific tropism remain essentially unknown to this day" and argue that "greater exploitation of current technologies may lead to additional therapeutic or diagnostic products to better respond to any future emergency situation resulting from a smallpox appearance." In light of published variola genome sequences and current capabilities of synthetic biology, they also question whether the ultimate destruction of the variola virus is actually feasible or meaningful.
Overall, the authors conclude that research on live variola "remains vital" and "the original goals of the WHO agenda for newer and safer vaccines, fully licensed antiviral drugs, and better diagnostics have still not been fully met."
Inger K. Damon, Clarissa R. Damaso, Grant McFadden. Are We There Yet? The Smallpox Research Agenda Using Variola Virus. PLoS Pathogens, 2014; 10 (5): e1004108 DOI:10.1371/journal.ppat.1004108