Inbox and Environment News Issue 255
March 13 - 19, 2016: Issue 255
Australia's limestone columns: Introducing the five new 'Underwater Apostles'
March 9, 2016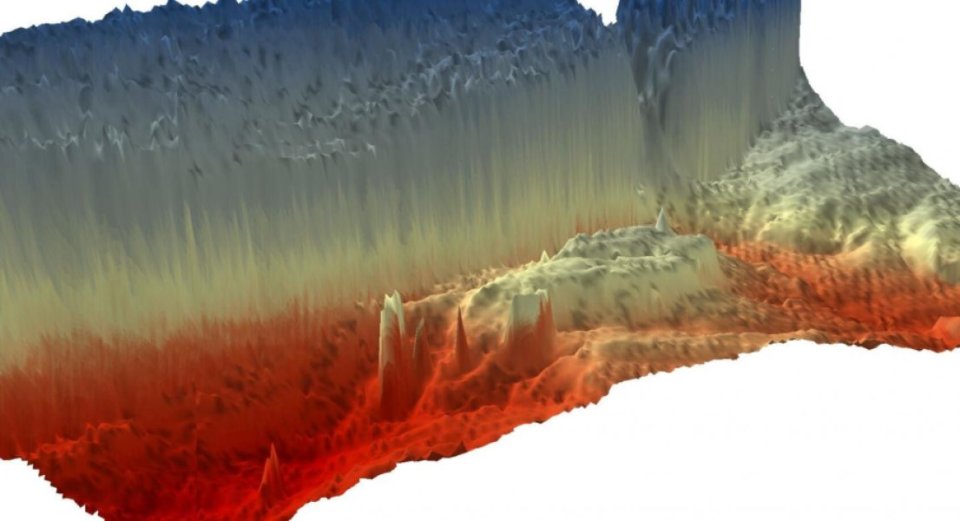 Computer imagery of the 'Drowned Apostles' -- limestone sea stacks found underwater off Australia's southern coast. Credit: Rhiannon Bezore
Australia's iconic tourist attraction, the Twelve Apostles, has received an unlikely boost in numbers with the discovery of five extra limestone columns hidden way below the water.
The never-before-seen sea stacks, located 6km offshore from the Great Ocean Road and 50m beneath the water's surface, were revealed during sonar mapping of the seafloor off Victoria's southern coast.
Scientists are dubbing them the "Drowned Apostles."
While the Drowned Apostles are smaller in both size and number than their more famous cousins, their existence alone is remarkable given their defiance of normal erosion rates.
It is understood to be the first time such limestone stacks have been found preserved in the ocean.
The discovery was made by PhD student Rhiannon Bezore, Associate Professor David Kennedy from the University of Melbourne's School of Geography and Deakin University's Dr Daniel Ierodiaconou, who provided the high-resolution sonar data.
"Sea stacks are always eroding, as we saw with the one that collapsed in 2005, so it is hugely surprising that any could be preserved at that depth of water," Associate Professor Kennedy said.
"They should have collapsed and eroded as the sea level rose."
Like the Twelve Apostles, the newest additions would have once been part of larger limestone sea cliff.
Ms Bezore, who made the initial discovery in the sonar data, said they probably date back 60,000 years.
"We had to check what we were seeing because no one has seen stacks submerged at this sea level before," she said.
Only a very fine balance can create sea stacks, with rock needing to be soft enough to erode quickly from a cliff but hard enough to support a rocky pillar, Dr Ierodiaconou said.
Dr Ierodiaconou's sonar data was collected using the latest advances in multi-beam sonar technology and the team are continuing to fill important knowledge gaps aboard Deakin's $650,000 research vessel "Yolla."
The data is part of a project to map the reef estate in Victoria which supports commercial fisheries for southern rock lobster and abalone.
"We are only just starting to understand the biodiversity value of these deep reefs which harbour diverse invertebrate communities, many unknown to science," he said.
Ms Bezore presented the paper at the International Coastal Symposium in Coogee, Sydney on Thursday morning.
The findings have been published in the US-based Journal of Coastal Research (DOI: 10.2112/S175-119.1)
The above is reprinted from materials provided by University of Melbourne.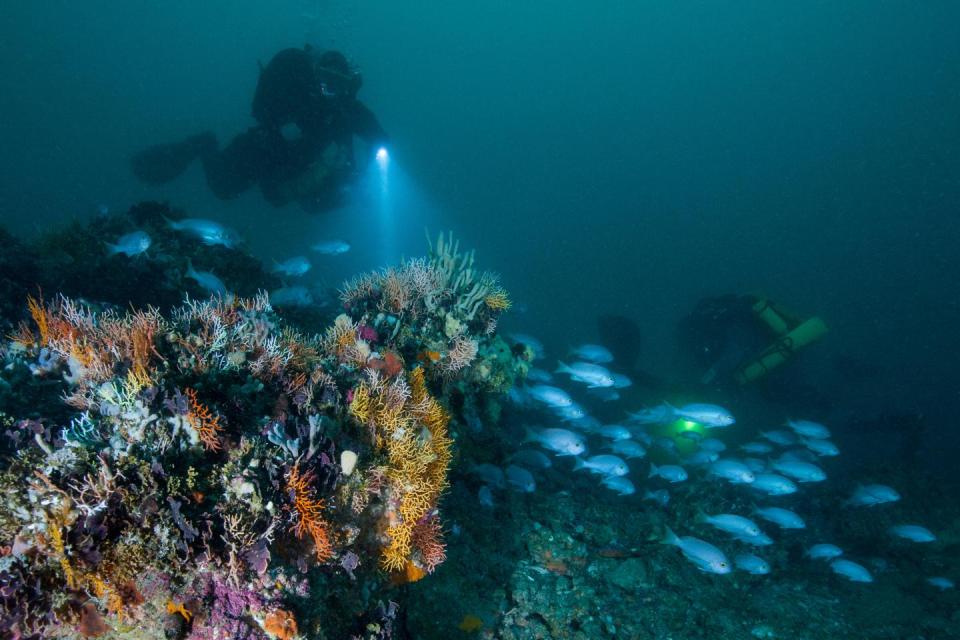 This is an underwater shot of the Drowned Apostles. Image Credit: Liz Rogers Photography
The Twelve Apostles is a collection of limestone stacks off the shore of the Port Campbell National Park, by the Great Ocean Road in Victoria, Australia. Their proximity to one another has made the site a popular tourist attraction. Currently there are eight apostles left, the ninth one of the stacks collapsed dramatically in July 2005.
The site was known as the Sow and Piglets until 1922 (Muttonbird Island, near Loch Ard Gorge, was the Sow, and the smaller rock stacks were the Piglets); after which it was renamed to The Apostles for tourism purposes. The formation eventually became known as the Twelve Apostles, despite only ever having nine stacks.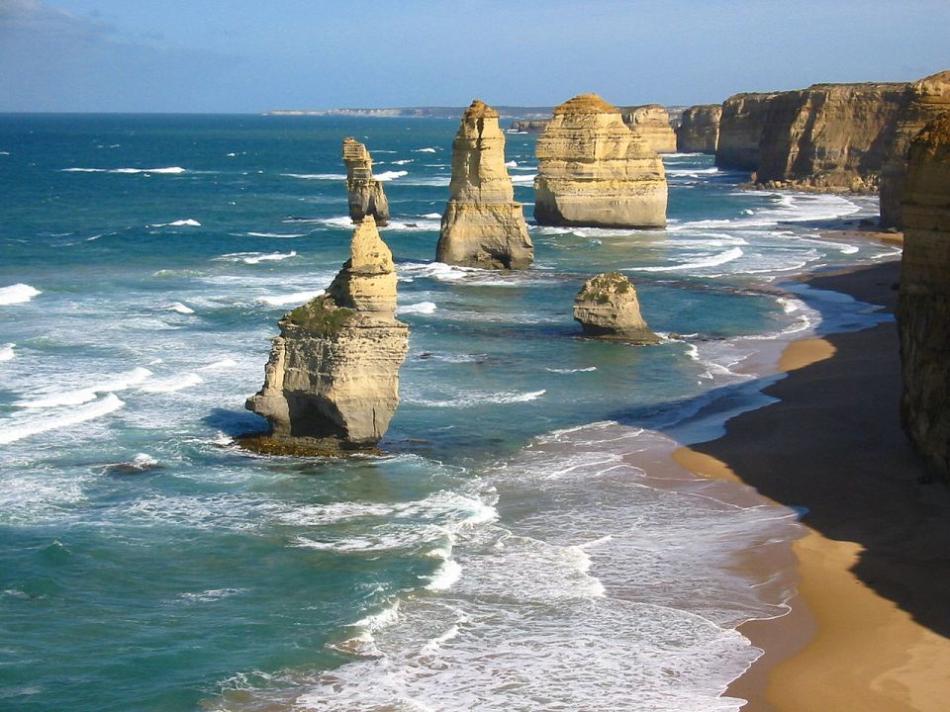 2003 before the collapse - Photo courtesy Cookaa
Virtual time machine of Earth's geology now in the cloud
March 9, 2016: University of Sydney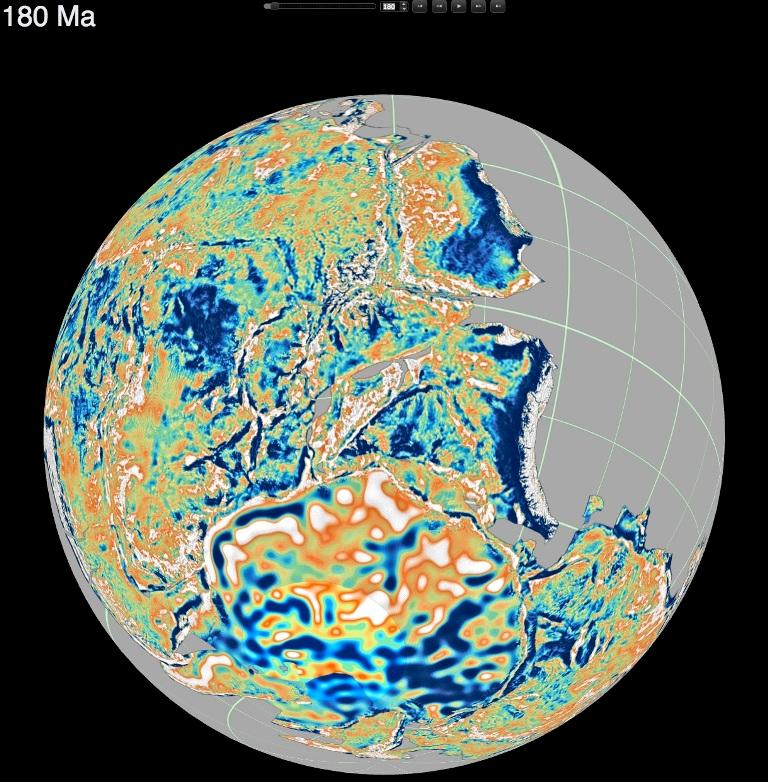 This is a reconstruction of the supercontinent Pangea 180 million years ago. The colors correspond to fluctuations in the continental gravity field, which reflect the deep continental structure such as roots of ancient mountain chains, basins and fold belts. These features are used to solve the puzzle of re-arranging all continents from today¹s positions to their ancient placement in Pangea. Credit: Professor Dietmar Müller
How did Madagascar once slot next to India? Where was Australia a billion years ago?
Cloud-based virtual globes developed by a team led by University of Sydney geologists mean anyone with a smartphone, laptop or computer can now visualise, with unprecedented speed and ease of use, how the Earth evolved geologically.
Reported today in PLOS ONE, the globes have been gradually made available since September 2014. Some show Earth as it is today while others allow reconstructions through 'geological time', harking back to the planet's origins.
Uniquely, the portal allows an interactive exploration of supercontinents. It shows the breakup and dispersal of Pangea over the last 200 million years. It also offers a visualisation of the supercontinent Rodinia, which existed 1.1 billion years ago. Rodinia gradually fragmented, with some continents colliding again more than 500 million years later to form Gondwanaland.
"Concepts like continental drift, first hypothesised by Alfred Wegener more than a century ago, are now easily accessible to students and researchers around the world," said University of Sydney Professor of Geophysics Dietmar Müller.
"The portal is being used in high schools to visualise features of the Earth and explain how it has evolved through time."
The virtual globes includes visual depictions of a high-resolution global digital elevation model, the global gravity and magnetic field as well as seabed geology, making the amazing tapestry of deep ocean basins readily accessible.
The portal also portrays the dynamic nature of Earth's surface topography through time. It visualises the effect of surface tectonic plates acting like giant wobble boards as they interact with slow convection processes in the hot, toffee-like mantle beneath Earth's crust.
"When continents move over hot, buoyant swells of the mantle they bob up occasionally causing mountains," said Professor Müller. "Conversely the Earth's surface gets drawn down when approaching sinking huge masses of old, cold tectonic slabs sinking in the mantle, creating lowlands and depressions in the earth's crust."
Since its inception the portal has been visited more than 300,000 times from more than 200 countries and territories. Individual globes have featured in numerous media articles around the world. The seafloor geology globe is the most popular, viewed on average 500 times per day. The globe allows the viewer to explore how different types of deep-sea sediments vary between ocean basins, and at different latitudes and depths.
"These cloud-based globes offer many future opportunities for providing on-the-fly big data analytics, transforming the way big data can be visualised and analysed by end users," said Professor Müller.
The interactive globes can be viewed on any browser at: portal.gplates.org
NSW PRO SURF SERIES TO RETURN - BIGGER AND BETTER - IN 2017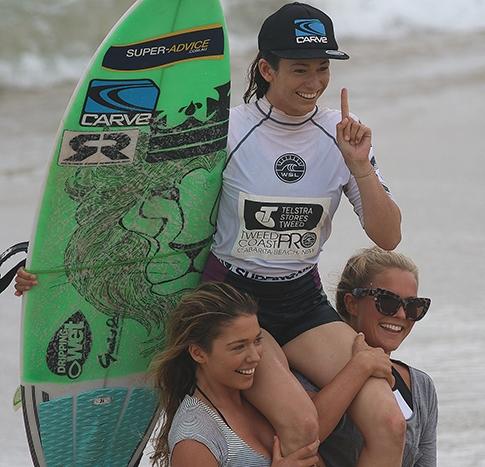 SYDNEY (Wednesday, 9 March 2016): by Surfing NSW
After a successful inaugural year in 2016, Surfing NSW is delighted to announce that the NSW Pro Surf Series is set to return – bigger and better – in 2017.
The NSW Pro Surf Series saw over 500 surfers from 20 different countries roadtripping along the NSW coastline for four separate World Surf League (WSL) Qualifying Series (QS) 1000 events.
The 2015 series was won by West Australian duo Mikaela Greene (Yallingup, WA) and Jacob Willcox (Margaret River, WA) who both managed to muster up a series of decent results over the entirety of the series, including respective event victories.
Surfing NSW CEO Mark Windon is blown away by the reception the series received in its debut year.
"When we first devised the concept for the NSW Pro Surf Series, we had no way of anticipating the response we would have. As a result, three of the four events added an extra day to the event window and the competitor draws grew exponentially. A big congrats to all the winners and surfers who put on a solid show over the course of the series."
More updates on the 2017 NSW Pro Surf Series will be released in the forthcoming months.
The NSW Pro Surf Series was developed for Australian and international surfers to gain ranking points and prize money on the WSL Qualifying Series. The series also creates a NSW coastal road trip for all to explore the variety of waves, visit local communities and enjoy NSW surfing culture.
The 2016 NSW Pro Surf Series was proudly supported by the NSW Government through its tourism and major events agency, Destination NSW. The series is also proudly supported by Randwick City Council, Gosford City Council, Destination Tweed, Great Lakes Council and Tourism, NBN, GoGet, Lost Surfboards, World Surf League and Surfing NSW.
Overall Champions
Male: Jacob Willcox (Margaret River, WA)
Female: Mikaela Greene (Yallingup, WA)
Komunity Project Great Lakes Pro pres. by Rockstar Energy Drink
Boomerang Beach
Male:
1 – Wade Carmichael (Avoca)
2 - Dimitri Ouvre (Saint Barthélemy)
Female:
1 – Holly Wawn (Newport, NSW)
2 – Justine Dupont (France)
Central Coast Pro
Avoca
Male:
1 – Adrian Buchan (Avoca, NSW)
2 – Shane Holmes (Shelly Beach, NSW)
Female:
1 – Justine Dupont (France)
2 – Philippa Anderson (Merewether, NSW)
Telstra Stores Tweed Coast Pro
Cabarita
Male:
1 – Jacob Wilcox (Margaret River, WA)
2 – Ethan Ewing (Point Lookout, Qld)
Female:
1 – Mikaela Greene (Yallingup, WA)
2 – Eden Putland (Currumbin, Qld)
Carve Pro
Maroubra
Male:
1 – Nic Squiers (Corrimal, NSW)
2 – Connor O'Leary (Cronulla, NSW)
Female:
1 – Mikaela Greene (Yallingup, WA)
2 – Philippa Anderson (Merewether, NSW)
Top: 2016 NSW Pro Surf Series Womens Champion - Mikaela Greene (Yallingup, WA). Photo by Ethan Smith / Surfing NSW
Physical activity encouraged more in boys than in girls in Australia
March 9, 2016
School and family influences on physical activity may be stronger in boys than in girls in Australia, according to a study published March 9, 2016 in the open-access journal PLOS ONE by Rohan Telford from the University of Canberra, Australia, and colleagues.
Scientists have observed what appears to be a gender-based disparity in physical activity among youth, where girls are less active than boys. To better understand the mechanisms that underlie these observed differences, the authors of this study collected data from over 550 boys and girls from 29 schools as part of the Lifestyle of our Kids (LOOK) study in Australia. They measured a variety of factors at ages 8 and 12 including individual fitness (multi-stage run), coordination (throw and catch test) and environmental factors measured using questionnaires of an individual's perception of competence in physical education, family support for physical activity, and school and extracurricular sports participation.
The authors found that school and family influences on physical activity may be stronger in boys than in girls in Australia. They found that girls were 19% less active than boys and that lower physical activity among girls was associated with weaker influences at school and at home. Girls were less physically fit compared to boys at age 8, including 18% lower cardio-respiratory fitness, 44% lower eye-hand coordination, higher percent body fat, and 9% lower perceived competence in physical education. The authors state that a variety of variables not measured in this study may also contribute to physical activity levels in children, but that the factors measured could be modified and potentially reduce the gap in physical activity between boys and girls. Based on these results, the authors suggest strategies aiming to increase physical activity should focus on a variety of areas simultaneously, including home, school, and extracurricular activities, paying particular attention to equality of support and opportunities for girls and boys.
Rohan M. Telford, Richard D. Telford, Lisa S. Olive, Thomas Cochrane, Rachel Davey. Why Are Girls Less Physically Active than Boys? Findings from the LOOK Longitudinal Study. PLOS ONE, 2016; 11 (3): e0150041 DOI: 10.1371/journal.pone.0150041
Screening with tomosynthesis or ultrasound detects more cancers in dense breasts
March 9, 2016
Adding either tomosynthesis (a form of 3D mammography) or ultrasound scans to standard mammograms can detect breast cancers that would have been missed in women with dense breasts, according to an interim analysis of a trial comparing these two additional screening technologies.
In over 3,000 women with dense breasts where standard mammograms had not detected any cancer, the addition of tomosynthesis or ultrasound scans picked up an extra 24 cancers, the 10th European Breast Cancer Conference (EBCC-10) heard today (Wednesday).
Nehmat Houssami, Professor of Public Health at the University of Sydney, Australia, representing the Italian-based trial, said that, until now, there had been no prospective trial comparing the addition of ultrasound or tomosynthesis to standard mammograms in these women.
"These findings will have immediate implications for both screening practice and for guiding new research in dense breasts," she told the conference. The findings will be published simultaneously in the Journal of Clinical Oncology[1].
Dense breast tissue (where there is a high amount of fibrous and glandular tissue in the breast) is common and not abnormal; however, it makes it harder for standard mammography to detect any signs or other abnormalities that could be cancer, and it is also associated with a higher risk of developing breast cancer (for reasons that are not yet fully understood). The researchers in Italy and Australia wanted to see whether the addition of ultrasound or tomosynthesis to the standard mammogram during the same visit could improve detection rates.
The Adjunct Screening with Tomosynthesis or Ultrasound in Mammography-negative Dense breasts (ASTOUND) trial has been recruiting asymptomatic women who attend for breast screening at five imaging centres in Italy and who have dense breasts (breasts defined by the Breast Imaging and Reporting and Data System (BI-RADS) as being in the two highest density categories, 3 and 4: heterogeneously or extremely dense).
For the findings presented today, the researchers carried out an interim analysis of data from 3,231 women, who had negative mammograms (i.e. mammograms that did not detect any abnormality). Results of their ultrasound and tomosynthesis scans were interpreted by different radiologists who knew only that the standard mammogram was negative, but who did not know the result of the other, additional test.
The additional scans picked up an extra 24 breast cancers; 12 were detected by both tomosynthesis and ultrasound, one was detected only by tomosynthesis and 11 only by ultrasound.
"These results mean that tomosynthesis detected an additional four breast cancers per 1,000 women screened and ultrasound detected an additional seven breast cancers per 1,000," said Prof Houssami.
The researchers, led by Dr Alberto Tagliafico, a radiologist and Assistant Professor of Human Anatomy at the University of Genoa, Italy, also found that, although there were an additional 107 false positive recalls -- where women were recalled for further investigation as a result of abnormalities showing up in the scans that, on subsequent investigation, proved to be false alarms -- there were no difference in the additional false recall rate between tomosynthesis and ultrasound.
Prof Houssami said: "In this study we are comparing two additional tests to see if they can do better than standard mammograms in finding cancer in women with dense breasts; we have found that ultrasound does better than tomosynthesis, but ultrasound is a separate test, it is time-consuming and, in less experienced hands, it can lead to a lot of false alarms. However, tomosynthesis, which is a form of refined mammography, can be carried out as part of the standard 2D mammogram screen, or even instead of it. Given that tomosynthesis detected more than 50% of the additional breast cancers in these women, the implications are that it has the potential to be the primary mammography screening method without the need for an extra screening procedure."
She said that further research in other settings, as well as cost analysis studies, were needed before definitive recommendations could be made. In addition, the results would have different implications in different countries. "For example, in many countries, such as the UK and Australia, using additional screening tests for dense breasts is not recommended routinely by screening programmes, but in other countries, such as the USA, where legislation mandates that women should be informed about their breast density and the availability of extra tests, then these findings will be very relevant.
"However, we need to bear in mind that we do not know whether adjunct screening improves screening efficacy and benefit beyond standard mammography, taking into account the additional false positives as well, and I anticipate that organised screening programmes will want that evidence before considering making any changes. So our study does not provide all the answers on this issue but provides the first critical piece of information on how these two tests compare. If a woman is concerned that her breasts are very dense on the mammogram (or has been told her breasts are very dense and would like more testing), I can use the data from ASTOUND to discuss with her the option of having the ultrasound or the tomosynthesis screen; I would discuss with her the pros and cons of adding another test to improve sensitivity for detecting cancer, but would also point out this could have additional harms such as more false alarms."
Chair of EBCC10, Professor Fatima Cardoso, who is Director of the Breast Unit at the Champalimaud Clinical Centre, Lisbon, Portugal, said: "Although further research is required, ASTOUND is the first prospective trial comparing additional screening technologies beyond mammogram in women with dense breasts. It provides important evidence of the potential benefit of ultrasound or tomosynthesis for screening women with dense breasts. Issues of cost effectiveness must, however, be addressed before we can change current screening practices."
Abstract no: 3 LBA. "Interim results of the Adjunct Screening with Tomosynthesis or Ultrasound in Mammography-negative Dense Breasts (ASTOUND) trial," Wednesday, Plenary session: keynote lecture and late breaking abstracts, 14.45-16.15 hrs, Elicium.
The above is reprinted from materials provided by ECCO-the European CanCer Organisation.
Want a younger brain? Stay in school -- and take the stairs
March 9, 2016
Taking the stairs is normally associated with keeping your body strong and healthy. But new research shows that it improves your brain's health too -- and that education also has a positive effect.
In a study recently published in the journal Neurobiology of Aging, researchers led by Jason Steffener, a scientist at Concordia University's Montreal-based PERFORM Centre, show that the more flights of stairs a person climbs, and the more years of school a person completes, the "younger" their brain physically appears.
The researchers found that brain age decreases by 0.95 years for each year of education, and by 0.58 years for every daily flight of stairs climbed -- i.e., the stairs between two consecutive floors in a building.
"There already exist many 'Take the stairs' campaigns in office environments and public transportation centres," says Steffener. "This study shows that these campaigns should also be expanded for older adults, so that they can work to keep their brains young."
For the study, Steffener and his co-authors used magnetic resonance imaging (MRI) to non-invasively examine the brains of 331 healthy adults who ranged in age from 19 to 79.
They measured the volume of grey matter found in participants' brains because its decline, caused by neural shrinkage and neuronal loss, is a very visible part of the chronological aging process. Then, they compared brain volume to the participants' reported number of flights of stairs climbed, and years of schooling completed.
Results were clear: the more flights of stairs climbed, and the more years of schooling completed, the younger the brain.
"This study shows that education and physical activity affect the difference between a physiological prediction of age and chronological age, and that people can actively do something to help their brains stay young," he says.
"In comparison to many other forms of physical activity, taking the stairs is something most older adults can and already do at least once a day, unlike vigorous forms of physical activity," says Steffener, who is also a researcher at the Institut universitaire de gériatrie de Montréal.
"This is encouraging because it demonstrates that a simple thing like climbing stairs has great potential as an intervention tool to promote brain health."
Jason Steffener, Christian Habeck, Deirdre O'Shea, Qolamreza Razlighi, Louis Bherer, Yaakov Stern. Differences between chronological and brain age are related to education and self-reported physical activity. Neurobiology of Aging, 2016; 40: 138 DOI:10.1016/j.neurobiolaging.2016.01.014
Collective memory discovered in bacteria
March 7, 2016
Experimental set-up with the bacterium Caulobacter crescentus in microfluidic chips: each chip comprises eight channels, with a bacterial population growing in each channel. The bacteria are attached to the glass surface by an adhesive stalk. When the bacterial cells divide, one of the two daughter cells remains in the channel, while the other is washed out. Using time-lapse microscopy, bacterial cell-division cycles and survival probabilities can thus be reconstructed.
Individual bacterial cells have short memories. But groups of bacteria can develop a collective memory that can increase their tolerance to stress. This has been demonstrated experimentally for the first time in a study by Eawag and ETH Zurich scientists published in PNAS.
Bacteria exposed to a moderate concentration of salt survive subsequent exposure to a higher concentration better than if there is no warning event. But in individual cells this effect is short-lived: after just 30 minutes, the survival rate no longer depends on the exposure history. Now two Eawag/ETH Zurich microbiologists, Roland Mathis and Martin Ackermann, have reported a new discovery made under the microscope with Caulobacter crescentus, a bacterium ubiquitous in freshwater and seawater.
When an entire population is observed, rather than individual cells, the bacteria appear to develop a kind of collective memory. In populations exposed to a warning event, survival rates upon a second exposure two hours after the warning are higher than in populations not previously exposed. Using computational modelling, the scientists explained this phenomenon in terms of a combination of two factors. Firstly, salt stress causes a delay in cell division, leading to synchronization of cell cycles; secondly, survival probability depends on the individual bacterial cell's position in the cell cycle at the time of the second exposure. As a result of the cell cycle synchronization, the sensitivity of the population changes over time. Previously exposed populations may be more tolerant to future stress events, but they may sometimes even be more sensitive than populations with no previous exposure.
Martin Ackermann comments: "If we understand this collective effect, it may improve our ability to control bacterial populations." The findings are relevant, for example, to our understanding of how pathogens can resist antibiotics, or how the performance of bacterial cultures in industrial processes or wastewater treatment plants can be maintained under dynamic conditions. After all, bacteria play a crucial role in almost all bio- and geochemical processes. From a human perspective, depending on the particular process, they are either beneficial -- e.g. if they break down pollutants or convert nutrients into energy -- or harmful, especially if they cause diseases. For the researchers, says Mathis, another important conclusion can be drawn: "If you want to understand the behaviour and fate of microbial populations, it's sometimes necessary to analyse every single cell."
Roland Mathis, Martin Ackermann. Response of single bacterial cells to stress gives rise to complex history dependence at the population level. PNAS, March 7, 2016 DOI:10.1073/pnas.1511509113
Bright future secured for Australian Synchrotron
9 March 2016
The Minister for Industry, Innovation and Science, the Hon Christopher Pyne MP, today announced that the Australian Government has agreed to support the transfer of ownership of the Australian Synchrotron to the Australian Nuclear Science and Technology Organisation (ANSTO). The announcement comes after the Government last year committed funding for the Synchrotron under the National Innovation and Science Agenda (NISA).
Mr Pyne highlighted that ANSTO was best placed to own the Synchrotron given its long-standing record of operating large-scale landmark research infrastructure.
"The Government committed $520 million to the Synchrotron as part of the NISA, to operate the Australian Synchrotron for the next decade, should the facility transfer to ANSTO," Mr Pyne said.
"This will ensure continual access to the unique properties of the Synchrotron's light beams, as researchers will be able to reveal in exquisite detail the innermost structures of a range of materials. This has applications for many industries, including mining, manufacturing, food security, the environment, energy, bio-security and health."
The transfer of ownership is expected to happen in July 2016, subject to successful negotiations with shareholders, including the Victorian Government.
During a visit to the Synchrotron today, Mr Pyne met with researchers who used the facility to help develop a world-first drug to treat people with an advanced form of leukaemia.
The research team used the Synchrotron to obtain highly detailed 3D images of protein structures, enabling the development of Venetoclax, to treat people with advanced chronic lymphocytic leukaemia, for whom other treatments have failed.
Recent clinical trials of the drug have resulted in incredible rates of remission.
"While they may not know it, the Synchrotron affects many Australians every day. It has allowed medical researchers to make critical breakthroughs in health care, supporting the development of life-saving treatments," Mr Pyne said.
"Given the importance of the Synchrotron, it is not surprising that many champions and supporters of science, research and innovation have worked behind the scenes to position the Government to make this decision."
Chairman says difficult times for the changing gas market
9 March 2016
The east coast gas market has experienced a triple-whammy of local and international events and changes, Australian Competition and Consumer Commission Chairman Rod Sims said today at the Australian Domestic Gas Outlook Conference in Sydney.
"First was the introduction of LNG with its huge impact on the demand for gas," Mr Sims said.
"Second, oil prices have fallen faster and further than nearly anyone thought, which is reducing the incentive and ability to explore for gas."
"Third, regulatory uncertainty and exploration moratoria are making life very difficult for the upstream sector," Mr Sims said.
"In this environment commercial and industrial gas users particularly have had a difficult time."
Speaking ahead of the ACCC's formal report to Government, Mr Sims provided key observations on the east coast gas market.
"First, more sources of gas supply for south eastern Australia in particular are needed to constrain gas prices."
"The key point is that the effect of the level of LNG netback prices on domestic gas prices depends more than is realised on the level of competition in the market," Mr Sims said.
"With many gas suppliers competing for business their (seller) alternative is to send gas to Queensland for export. With few gas suppliers competing for business you need to ask why would they sell their gas for less than the buyers alternative of buying gas from Queensland?"
"The difference in the domestic price of gas, therefore, depends on the level of competition to supply gas, and can be double the transport cost to Queensland, which is a large amount," Mr Sims said.
This also illustrates the importance of gas transmission and transport costs.
"Second, therefore, we also have to ensure that regulation, or the threat of regulation, is effective as it applies to natural monopolies like gas transmission pipelines. This currently does not seem to be the case."
"Likely ineffective regulation of gas transmission pipelines is of particular concern because monopoly pricing can lead to inefficient downstream investment decisions and can limit investment in upstream exploration," Mr Sims said.
Mr Sims said the ACCC is due to hand its report of the East Coast Gas Inquiry to the Minister for Small Business and the Assistant Treasurer, the Hon Kelly O'Dwyer MP, by 13 April 2016.
"As part of the formal inquiry, we have held more than 30 private and public hearings with gas producers, retailers and customers."
"We have consulted with over 50 interested parties and received around 73,000 company documents, reports, contracts and other documents," Mr Sims said.
Mr Sims said the ACCC's inquiry will highlight inefficiencies which can be addressed and discusses where new policy or better informed policy decisions may be needed.
Legionnaires' disease: New drug class offers potential new treatment for lethal bacteria
March 7, 2016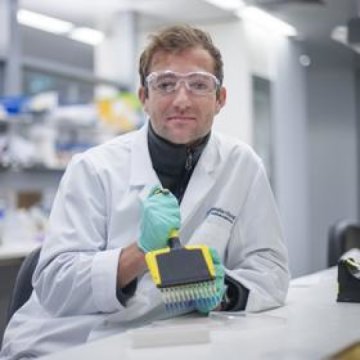 Dr James Vince and colleagues have revealed a potential new treatment for certain bacterial infections. Credit: Walter and Eliza Hall Institute, Australia
A new class of drugs has shown promise for treating the bacteria that cause legionnaires' disease, a potentially fatal lung infection.
The discovery that 'BH3-mimetic' drugs obliterate cells infected with Legionella bacteria could lead to new treatments for a variety of bacterial infections, even those that are resistant to antibiotics.
A research team including Dr James Vince of the Walter and Eliza Hall Institute, and Dr Thomas Naderer and PhD student Ms Mary Spier from the Monash University Biomedicine Discovery Institute, showed for the first time that a protein called BCL-XL is an Achilles' heel of Legionella-infected cells. Turning off BCL-XL with BH3-mimetic drugs killed the infected cells, allowing the infection to be cleared from the body. The research is published in the March edition of Nature Microbiology.
People become infected with Legionella bacteria by inhaling contaminated water droplets, often from cooling towers or spas, or contaminated soil such as potting mix. The bacteria hide within human cells called macrophages, escaping the body's own immune defenses and being shielded from many types of antibiotics. People with a weakened immune system, including the elderly, are at particular risk of the serious lung Legionella infection called legionairres' disease.
Dr Vince said that soon after infecting a macrophage, Legionella bacteria alter the composition of proteins within their host cell to prevent the host from detecting the infection. "We were particularly interested that this drained the macrophage of a protein called MCL-1, that helps to keep cells alive," he said. "The bacteria inadvertently leave BCL-XL as the only survival protein keeping the cell alive -- a single point of failure at the molecular level.
"We exploited this vulnerability by treating Legionella-infected cells with BH3-mimetic drugs that switch off BCL-XL. These agents could specifically kill the infected macrophages, leaving uninfected macrophages untouched -- exactly what you would want to happen if you were treating an infected person," Dr Vince said.
BH3-mimetics drugs were initially developed to treat cancer, by switching off 'survival' proteins such as BCL-XL and MCL-1 that make cancer cells immortal.
"We were really excited to discover that BH3-mimetics can be used to treat serious Legionella lung infections, killing the infected cells and allowing the bacteria to be cleared from the body," Dr Vince said. "Walter and Eliza Hall Institute scientists have spent three decades deciphering how 'survival proteins' including BCL-XL keep cells alive, and how this can be exploited to treat cancer. This is the first time BH3-mimetics have been used to successfully treat bacterial infections."
With the emergence of antibiotic-resistant strains of bacteria now posing a serious global health risk, new treatments for bacterial infections are urgently needed.
"In the future we are hopeful that BH3-mimetics may be a valuable new line of treatment for Legionella and other bacteria that similarly hide out within cells," Dr Vince said.
The research was supported by the Victorian Government Operational Infrastructure Support Program, the National Health and Medical Research Council and the Leukemia and Lymphoma Society (US).
Mary Speir, Kate E. Lawlor, Stefan P. Glaser, Gilu Abraham, Seong Chow, Adam Vogrin, Keith E. Schulze, Ralf Schuelein, Lorraine A. O'Reilly, Kylie Mason, Elizabeth L. Hartland, Trevor Lithgow, Andreas Strasser, Guillaume Lessene, David C. S. Huang, James E. Vince, Thomas Naderer. Eliminating Legionella by inhibiting BCL-XL to induce macrophage apoptosis. Nature Microbiology, 2016; 1 (3): 15034 DOI:10.1038/nmicrobiol.2015.34
First microwhip scorpion from Mesozoic period found in Burmese amber
March 9, 2016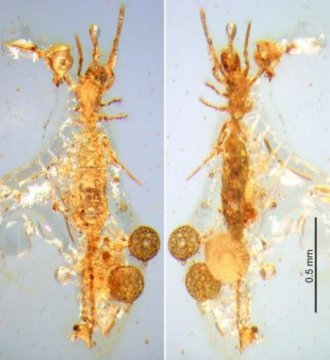 This is a photograph of Electrokoenenia yaksha. Credit: Copyright Michael S. Engel
It's smaller than a grain of rice, yellowish, trapped in amber and lived 100 million years ago alongside dinosaurs. Meet Electrokoenenia yaksha, a newly described type of microwhip scorpion, or palpigrade, from Myanmar, whose minute fossilised remains have been found, trapped in Burmese amber. It has been described by an international team led by Michael S. Engel of the University of Kansas and the American Museum of Natural History in the US and Diying Huang of the Nanjing Institute of Geology and Palaeontology in the People's Republic of China in Springer's journal The Science of Nature.
Despite the name, the microwhip scorpion is only distantly related to true scorpions. Engel discovered a single example of Electrokoenenia yaksha while investigating the diversity of arthropods preserved in pieces of Burmese amber from the Hukawng Valley in northern Myanmar. These are kept in the Nanjing Institute of Geology and Paleontology of the Chinese Academy of Sciences.
Many of the finer details commonly used to compare fossilised remains with those of living microwhip scorpions are not visible in the sample. This is because it is contained in amber and it is obscured by microscopic fractures and debris.
Nonetheless, the researchers believe the sample to be that of a yellowish female of 1.47 millimetres long that lived some 100 million years ago during the Mesozoic period. It is the first microwhip scorpion fossil from this period to be found, and also the only one of its order known of to be contained in amber. The only other fossil record from this order is encased in limestone from the Onyx Marble Formation, and is therefore in geological terms between 94 and 97 million years younger than Electrokoenenia yaksha. Because it looks so similar to other microwhip scorpions still found today, it most probably shared the same habitat and preferences as its modern-day kin.
The fossilised microwhip scorpion's name is partly derived from electrum, which means "amber." The research team further acknowledged that the fossil was found resting in Burmese amber by naming it after "yaksha." These nature spirits in South Asian mythology are said to have held stewardship over the wonders hidden in the earth.
It is hoped that similar examples might yet be discovered to further the study of these tiny, soft-bodied arthropods in more detail. Because of their minute size, they are easily overlooked, particularly if placed near other fossilised items, debris, or when situated among fissures in the material it is trapped in. In the case of Electrokoenenia yaksha, it was initially overlooked owing to its placement among a series of reflective fractures, and appeared to be a slightly darker, thick area. It was discovered upon more careful examination.
"Preservation in amber is perhaps the only medium through which such minute animals could be adequately characterized, their fine features and fragile forms too readily destroyed or rendered unidentifiable in sediments," says Engel. He believes that further specimens might be discovered in amber deposits from India, the Dominican Republic, Lebanon, eastern North America and Archingeay in France.
Michael S. Engel, Laura C. V. Breitkreuz, Chenyang Cai, Mabel Alvarado, Dany Azar, Diying Huang. The first Mesozoic microwhip scorpion (Palpigradi): a new genus and species in mid-Cretaceous amber from Myanmar. The Science of Nature, 2016; 103 (3-4) DOI:10.1007/s00114-016-1345-4
Scientists uncover history of ancient viruses as far back as 30 million years ago
March 8, 2016
Researchers from Boston College, US, have revealed the global spread of an ancient group of retroviruses that affected about 28 of 50 modern mammals' ancestors some 15 to 30 million years ago.
Retroviruses are abundant in nature and include human immunodeficiency viruses (HIV-1 and -2) and human T-cell leukemia viruses. The scientists' findings on a specific group of these viruses called ERV-Fc, to be published in the journal eLife, show that they affected a wide range of hosts, including species as diverse as carnivores, rodents, and primates.
The distribution of ERV-Fc among these ancient mammals suggests the viruses spread to every continent except Antarctica and Australia, and that they jumped from one species to another more than 20 times.
The study also places the origins of ERV-Fc at least as far back as the beginning of the Oligocene epoch, a period of dramatic global change marked partly by climatic cooling that led to the Ice Ages. Vast expanses of grasslands emerged around this time, along with large mammals as the world's predominate fauna.
"Viruses have been with us for billions of years, and exist everywhere that life is found. They therefore have a significant impact on the ecology and evolution of all organisms, from bacteria to humans," says co-author Welkin Johnson, Professor of Biology at Boston College where his team carried out the research.
"Unfortunately, viruses do not leave fossils behind, meaning we know very little about how they originate and evolve. Over the course of millions of years, however, viral genetic sequences accumulate in the DNA genomes of living organisms, including humans, and can serve as molecular 'fossils' for exploring the natural history of viruses and their hosts."
Using such "fossil" remnants, the team sought to uncover the natural history of ERV-Fc. They were especially curious to know where and when these pathogens were found in the ancient world, which species they infected, and how they adapted to their mammalian hosts.
To do this, they first performed an exhaustive search of mammalian genome sequence databases for ERV-Fc loci and then compared the recovered sequences. For each genome with sufficient ERV-Fc sequence, they reconstructed the sequences of proteins representing the virus that colonized the ancestors of that particular species. These sequences were then used to infer the natural history and evolutionary relationships of ERV-Fc-related viruses.
The studies also allowed the team to pinpoint patterns of evolutionary change in the genes of these viruses, reflecting their adaptation to different kinds of mammalian hosts.
Perhaps most interestingly, the researchers found that these viruses often exchanged genes with each other and with other viruses, suggesting that genetic recombination played a significant role in their evolutionary success.
"Mammalian genomes contain hundreds of thousands of ancient viral fossils similar to ERV-Fc," says lead author William E. Diehl from the University of Massachusetts, who conducted the study while a post-doctoral researcher at Boston College.
"The challenge will now be to use ancient viral sequences for looking back in time, which may prove insightful for predicting the long-term consequences of newly emerging viral infections. For example, we could potentially assess the impact of HIV on human health 30 million years from now. The method will allow us to better understand when and why new viruses emerge and how long-term contact with them impacts the evolution of host organisms."
William E Diehl, Nirali Patel, Kate Halm, Welkin E Johnson.Tracking interspecies transmission and long-term evolution of an ancient retrovirus using the genomes of modern mammals.eLife, 2016; 5 DOI: 10.7554/eLife.12704
Minister for Defence – $7.2m for new food processing technology in Tasmania
9 March 2016
Minister for Defence, Senator the Hon Marise Payne, today announced the Government will invest $7.2 million in an innovative new food processing technology which will be used to produce high-quality combat rations.
Defence will establish a Microwave Assisted Thermal Sterilisation (MATS) research and development plant within the Defence Food and Nutrition Centre in Scottsdale along with a production facility in Launceston.
"The MATS process is an innovative new food preparation method that uses state-of-the-art rapid sterilisation techniques to create shelf-stable, ready-to-eat meals required by Defence personnel," Minister Payne said.
"Microwave-sterilised meals have the potential to improve the production and quality of readymade foods across both Defence rations and the wider commercial market, both nationally and within the Asia-Pacific region.''
The investment follows a feasibility study undertaken by the Defence Science and Technology Group (DSTG) in cooperation with Australian industry and the Centre for Food Innovation.
The Centre for Food Innovation is a collaboration between DSTG, the University of Tasmania and CSIRO.
"Tasmania is renowned for its clean and green agriculture industry and the new technology has the potential to create an innovative new food production sector, with benefits for local producers and consumers."
Member for Bass, Andrew Nikolic, said he had championed for increased investment in DSTG's Scottsdale facility for the past five years.
"This new technology, which I have advocated for over a number of years, will improve the quality of rations available for our troops, enable the provision of food in support of humanitarian contingencies, and has commercialisation potential as well,'' Mr Nikolic said.
Building a new partnership between Defence and industry is a key focus of the recently released Defence White Paper and Defence Industry Policy Statement.
"Defence investment in next-generation technologies, such as MATS, will have spill-over effects into other areas of the economy and help create local jobs," Minister Payne said.
World's thinnest lens to revolutionize cameras
March 11, 2016: Australian National University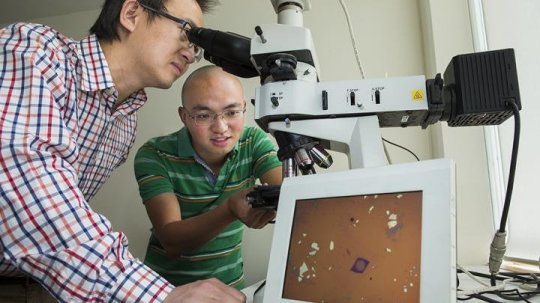 Larry Lu (left), and Jiong Yang with the lens shown on screen. Credit: Image Stuart Hay, ANU
Scientists have created the world's thinnest lens, one two-thousandth the thickness of a human hair, opening the door to flexible computer displays and a revolution in miniature cameras.
Lead researcher Dr Yuerui (Larry) Lu from The Australian National University (ANU) said the discovery hinged on the remarkable potential of the molybdenum disulphide crystal.
"This type of material is the perfect candidate for future flexible displays," said Dr Lu, leader of Nano-Electro-Mechanical System (NEMS) Laboratory in the ANU Research School of Engineering.
"We will also be able to use arrays of micro lenses to mimic the compound eyes of insects."
The 6.3-nanometre lens outshines previous ultra-thin flat lenses, made from 50-nanometre thick gold nano-bar arrays, known as a metamaterial.
"Molybdenum disulphide is an amazing crystal," said Dr Lu
"It survives at high temperatures, is a lubricant, a good semiconductor and can emit photons too.
"The capability of manipulating the flow of light in atomic scale opens an exciting avenue towards unprecedented miniaturisation of optical components and the integration of advanced optical functionalities."
Molybdenum disulphide is in a class of materials known as chalcogenide glasses that have flexible electronic characteristics that have made them popular for high-technology components.
Dr Lu's team created their lens from a crystal 6.3-nanometres thick -- 9 atomic layers -- which they had peeled off a larger piece of molybdenum disulphide with sticky tape.
They then created a 10-micron radius lens, using a focussed ion beam to shave off the layers atom by atom, until they had the dome shape of the lens.
The team discovered that single layers of molybdenum disulphide, 0.7 nanometres thick, had remarkable optical properties, appearing to a light beam to be 50 times thicker, at 38 nanometres. This property, known as optical path length, determines the phase of the light and governs interference and diffraction of light as it propagates.
"At the beginning we couldn't imagine why molybdenum disulphide had such surprising properties," said Dr Lu.
Collaborator Assistant Professor Zongfu Yu at the University of Wisconsin, Madison, developed a simulation and showed that light was bouncing back and forth many times inside the high refractive index crystal layers before passing through.
Molybdenum disulphide crystal's refractive index, the property that quantifies the strength of a material's effect on light, has a high value of 5.5. For comparison, diamond, whose high refractive index causes its sparkle, is only 2.4, and water's refractive index is 1.3.
This study is published in the Nature serial journal Light: Science and Applications.
Jiong Yang, Renjing Xu, Jiajie Pei, Ye Win Myint, Fan Wang, Zhu Wang, Shuang Zhang, Zongfu Yu, Yuerui Lu. Optical tuning of exciton and trion emissions in monolayer phosphorene. Light: Science & Applications, 2015; 4 (7): e312 DOI: 10.1038/lsa.2015.85
Defend the right to protest - defend democracy in NSW
The NSW State Government has laws before the Parliament right now to criminalise protests, jail activists, and seize any device that could be used to 'lock on'.
Come stand up against these laws outside NSW Parliament on Tuesday 15 March 2016 at 12 noon.
Bring signs, friends, and if you have one, your bike lock.
See: Inclosed Lands, Crimes and Law Enforcement Legislation Amendment (Interference) Bill 2016
In Legislative Assembly, Awaiting 2R Debate, Debate adjourned 5 clear days, 08/03/2016.
Long Title
An Act to amend the Inclosed Lands Protection Act 1901, the Crimes Act 1900 and the Law Enforcement (Powers and Responsibilities) Act 2002 in relation to interference with mining and other businesses or undertaking
"…the definition of a mine will be extended to include an extraction or exploration site for minerals, gas or other petroleum. It will also include a construction site for the extraction of these substances…"
Energy Resource Information Centre (ERIC) reports, March 7th – under title of 'NSW Government looks to beef up anti-protest laws to deal with professional protesters'
" NSW Energy Minister Anthony Roberts is reported as saying that the measures were necessary to protect miner and police lives from "eco-fascists" and said jail terms could even be considered in future if the tougher penalties were not enough.'
See: www.energyresourceinformationcentre.org.au/conversation/nsw-government-looks-to-beef-up-anti-protest-laws-to-deal-with-professional-protesters/
About The Energy Resource Information Centre
The Energy Resource Information Centre promotes the natural gas industry and provides a fact based, evidence led source of information about natural gas exploration and development.
We are funded by the natural gas industry, and make no secret of that fact.
Our membership includes major exploration and production companies, along with companies that support the responsible development of Australia's natural gas industry.
No Special Laws for Santos: Petition
Since 2010, Santos has donated $568,857 to the LNP.1 Yesterday (March 8th), the NSW Government announced that they'll introduce laws that will make Santos' life easier. This is the toxic influence of mining companies over our politicians at its very worst.
The #SantosLaw will increase the penalty for protesting at coal seam gas sites by over ten times, from $500 to $5500. They'll also mean CSG companies who drill illegally are likely to dodge the maximum penalty of $1.1 million and instead be get off with a fine of $5000.2
In other words, a coal seam gas mining company would be fined less for endangering land and water than you would be for protecting that land and water.
And it gets worse - these new laws could also restrict the right to free assembly -- giving police extra powers to move people on, even if they are on public land.3
Can you sign the petition demanding Mike Baird abandon these undemocratic changes immediately?
The NSW state government is increasing the current penalty for protesting at coal seam gas sites by over ten times, from $500 to $5500. At the same time they've introduced a pathetic new penalty regime for CSG companies that could see companies fined just $5000 for prospecting or mining without authority. That's down from existing laws, which say a court could prosecute companies up to $1.1 million. 2
A CSG company can now be fined less for endangering land and water than you would be for protecting that land and water.
And it gets worse - these new laws also remove the right to free assembly -- giving police extra powers to move people on. Even if they are on public land.2
References
[1] AEC Political Donations
[2] Smaller penalties for CSG companies amid crack down on protesters, Sydney Morning Herald, 7 March 2016
[3] EXPLAINER: Mike Baird's Anti-Protest Laws – What Are They And Who Hates Them, New Matilda, 7 March 2016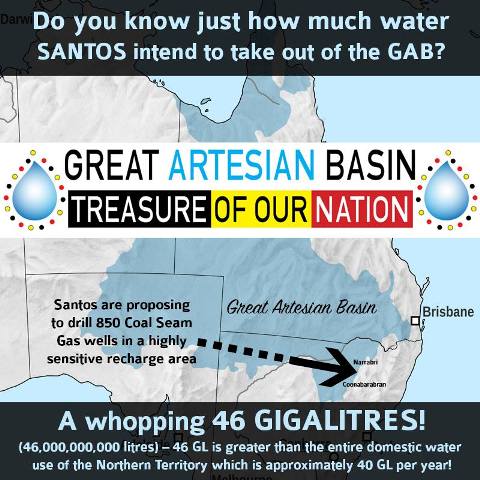 Great Artesian Basin Report
The Pilliga Push Camp is committed to protecting the waters of the Great Artesian Basin (GAB) and Murray Darling Basin by educating, uniting and mobilising communities. We shall sustain a Peaceful Direct Action (PDA) campaign to stop the development of Santos's Narrabri Gas Project and the resulting destruction of the Pilliga (Billarrga) forest and its biodiversity, Gamilaraay sacred sites and cultural identity, as well as surrounding farmlands and the rural economy.
The Billarrga is one of very few significant recharge zones for the entire Great Artesian Basin (GAB), which extends over 22% of Australia and maintains base flows to countless wetlands, streams and rivers. This land is an incredibly sacred water sink, where the water cycle enters the largest underground water reservoir in the world, as well as contributes significantly to the head of pressure that helps drive the underground water flows.
This head of pressure created beneath the Billarrga enables the release of water back to the surface in more arid zones in Northern Territory, Queensland, South Australia and NSW, through natural springs and bores.
This process also helps hydrate the Murray Darling Basin and contributes significantly to the base flows of the Darling River.
Coal seams act as landscape filters, and the extreme water pressures deep below the ground have locked in hundreds of millions of years of accumulated salts and toxins, including volatile organic compounds, heavy metals and radioactive particles.
To release the gas from the coal seams Santos need to de-water and de-pressurise them, and in the process extract massive and unsustainable amounts of water from our underground reserves. The decrease in water pressure within the coal seams will impact significantly on the head of pressure driving the GAB, as well as release the salts and toxins.
In short, this campaign is about saving Australia's future water security, food security and economic prosperity. 'Water Is Life', and once we destroy the water, there is no longer an economy, community or ecology.
Santos has initial plans to build 850 CSG wells across the Pilliga Forest and farms in the Narrabri Shire. Santos has CSG exploration licences that cover most of north west NSW and have mapped 4 large gas fields.
CSG fields require a network of roads, gas, water and electricity lines, as well as massive amounts of industrial infrastructure to support them.
Santos has signed no guarantee that gas will flow to NSW, but has signed contracts to sell gas overseas. The independent Pricing and Regulatory Tribunal (IPART) has stated that gas prices in NSW will be increased by at least $160 per household due to linking to the export market.
CSG waste water is toxic.
Testing in the Pilliga has shown it contains a range of heavy metals, radioactive substances, salts and hydrocarbons. During exploration, Santos has already:
contaminated an aquifer in the Pilliga with heavy metals and uranium at 20 times the safe drinking water standards
received fines for wastewater discharge into a local creek
been prosecuted for environmental harm as a result of at least 20 major spills and leaks of wastewater
What Does It Mean For Your Health And Your Children?
Research by Doctors for the Environment found that the current level of assessment, monitoring and regulation of CSG exploration and mining activities in Australia is inadequate to protect the health of current and future generations of Australians
They have outlined three (3) key areas where there is a potential for adverse human health impacts:
through contamination of water, air and soil (see what happened at Hopelands in Qld)
through diversion of water and land away from agriculture and food production
from mental health impacts on communities who have gas field changes imposed on them
In late 2013 an independent health survey found that 58% of the 113 surveyed residents from within the coal seam gasfield at Tara in Queensland reported that their health had been negatively impacted by CSG.
What Are The Impacts of CSG Fields On Local Landowners?
Property values may decline. The Queensland State Valuation Service applies a reduction of up to 20% in valuations of properties with CSG production wells located on them for rating and taxation purposes. Personal experience of property sales, suggest closer to 50% value reduction.
You may be underinsured. The NSW Chief Scientiest and Engineer, Prof. Mary O'Kane has stated that the CSG industry in NSW is largely under-protected.
Producers/farmers may be held liable if they have signed an NVD and their livestock are contaminated. A report by Rural Industries Research and Development Corporation cited a Queensland case where a landholder was advised by their supply chain partners that they would be liable for CSG related contamination. Neither the CSG company nor the insurer would agree to indemnify the landholder against that risk.
Bank finance access may be affected. Rabobank has stated that "… the net impact of CSG mining activities on a banking relationship may include a diminished production base that reduces a borrower's ability to service debt, a diminished asset base, … and diminished land value, which affects borrowing levels".
What about your water, is it safe?
The Chief Scientist of NSW Prof. Mary O'Kane recently stated that safeguards protecting water supplies from CSG are not adequate. She also stated that "there is currently no assurance that impacts are being comprehensively detected".
What is it like living in a gasfield? In rural areas, gas wells can be drilled as close as 200m to your home. You may end up with an increasing number of wells on your propertly, plus pipelines, roads, compressor stations, and water holding plants. There will be lights, gas flares, noise, traffic and unknown staff with unlimited access to your property 24 hours per day, 7 days per week.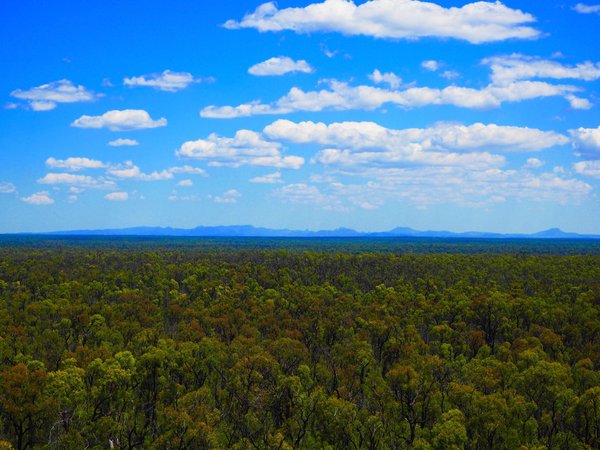 This is the view of the Pilliga Forest looking towards Mount Kaputar, north east of Narrabri in New South Wales. Can you image it with 850 CSG wells, pipelines, gas compressor plants, reverse osmosis plants, flaring gas burnoffs, access roads?
Defending the Pilliga in Court
By EDO NSW CEO/Principal Solicitor Sue Higginson: 21 January 2016
You may have heard that our client People for the Plains, a community group from the Pilliga, is taking CSG company Santos to court over its Leewood CSG waste water development near the iconic Pilliga woodlands. The group argues that without a proper environmental assessment and public consultation, the development is illegal.
The Pilliga – a biodiversity hotspot
The Pilliga is the largest remaining unfragmented block of temperate dry forest and woodland in eastern Australia. It functions as a key refuge for native plants and animals in a landscape largely cleared for agriculture. It is part of a National Biodiversity Hotspot, home to rare species such as the Pilliga Mouse, and is recognised as a globally significant Important Bird Area.[1]
The Pilliga is an important, biodiverse ecosystem. It is also a significant recharge area for the Great Artesian Basin, one of the largest underground water reservoirs in the world and the most important ground water resource in arid and semi-arid eastern Australia.
Within this stunning environment, the Leewood Water Treatment Plant will process over 1 million litres of coal seam gas (CSG) waste water every day. Santos then plans to use the water to irrigate crops on farmland next to the Pilliga forest.
CSG in the Pilliga – spills, leaks and breaches
People for the Plains, along with many in the community are frustrated and concerned. They have witnessed repeated environmental harm from CSG operations that have damaged the Pilliga for many years.
Santos' predecessor in the Pilliga, Eastern Star Gas, was fined by the NSW Environmental Protection Agency (EPA) for two separate water pollution incidents occurring in 2010.
Then, despite being formally warned by the EPA for a water discharge incident in 2011, in 2013 Santos itself was fined for a pollution incident which involved a leak from a CSG waste water storage pond.
In 2014, another leak from a different storage pond resulted in the EPA issuing a clean-up notice and Santos was fined more than $50,000 by the NSW Land and Environment Court for four separate breaches of the conditions of its petroleum title, including the failure to report a leak of CSG water.
Already this year, a run-off incident at Leewood has prompted the EPA to investigate the adequacy of Santos' erosion controls on site.
People for the Plains are worried that industrialised CSG operations are being allowed to incrementally roll out across the Pilliga region without locals having a say, and without adequate environmental assessment or safeguards. Each incremental CSG project represents not just a growing presence of industry in this biodiverse region, but also a new threat to one of Australia's most important natural environments.
The case
This incremental expansion of CSG exploration and extraction in the Pilliga is at the heart of the current Court action.
Santos and the NSW Government say that the Leewood water treatment plant does not need development consent. They argue that the Leewood development is considered to be CSG exploration and pilot production along with the CSG activities already under way in the Pilliga.
People for the Plains say that Santos and the Government have got it wrong. They argue that under NSW planning law, Santos must obtain development consent because Leewood is a substantial and new industrial water treatment plant, not something that can simply be classified as CSG exploration.
If People for the Plains are right, Santos would be required by law to prepare a full environmental impact statement that would be placed on public exhibition so that the community can have a say about the development.
Public exhibition of major developments is one of the key foundations of a functional planning system. It's a right that has been imbedded in Australia's environmental law since the 1970s. Public participation results in better decision making, and is often the only effective way to capture local knowledge about the environment and obtain critical understanding of impacts that may otherwise go unconsidered. It also provides the sorts of checks and balances that are critical to securing ecologically sustainable development. Without public participation, so many of our natural resources would be vulnerable to overdevelopment.
Where to now?
Ultimately, it will be up to the Court to determine whether Santos' construction of the Leewood industrial water plant in the Pilliga is legal or not. Understandably, the Court process takes time, so an outcome will not be known until sometime later this year.
In the meantime, Santos is continuing its activities in the Pilliga and members of the community are on the front line, seeking environmental justice for the animals, plants and ecological communities that depend on this beautiful part of the world.
People for the Plains Inc. v Santos NSW (Eastern) Pty Limited and Others
People for the Plains, represented by EDO NSW, is seeking an injunction in the NSW Land and Environment Court to prevent Santos from developing its 'Leewood' coal seam gas (CSG) wastewater treatment facility without first undertaking the proper planning and environmental assessment. The facility will be located near the Pilliga State Forest, near Narrabri in North-West NSW.
The Leewood facility will form one component of Santos's Narrabri Gas Project, and would treat over one million litres of toxic CSG wastewater each day.
In August 2015 the NSW Department of Industry approved the Leewood project through an amendment to the operational plan for Santos' petroleum exploration in the area. People for the Plains argues that this approval is invalid because the Leewood project should have been assessed as an independent project, not as part of the company's exploration work.
The Leewood project is best characterised as a water recycling or treatment facility, not a petroleum exploration project. Water treatment facilities need development consent under the Narrabri Local Environmental Plan (LEP). Santos avoided the need to obtain development consent by characterising the Leewood project as part of its broader petroleum exploration activities.
The development consent process for water treatment facilities is more rigorous and transparent than the process for petroleum exploration activities. It would require Santos to obtain an Environmental Impact Statement for the project, which would need to go on public exhibition for at least 30 days, giving the community a chance to have their say about the impacts of the proposal. It would also mean that, if the project is approved following this process, objectors would have the right to appeal this approval on the merits of the project in the Court.
The case will be heard in the NSW Land and Environment Court on 6 to 8 April.
1] See David Milledge, Landmark Ecological Services Pty Ltd, The ecological values of Pilliga East Forest and the threats posed by coal seam gas mining 2011-2012

McCarrs Creek Mona Vale and Bayview Flood Study
The draft McCarrs Creek, Mona Vale and Bayview Flood Study (2015) will be on exhibition for public comment from Monday 29 February until Friday 1 April.
The draft study can be viewed online or at customer service centres and libraries at Avalon and Mona Vale and at the Coastal Environment Centre, North Narrabeen. For more information visit www.pittwater.nsw.gov.au/yoursay.
Draft McCarrs Creek, Mona Vale and Bayview Flood Study Report and Map
Full Report - McCarrs Creek, Mona Vale and Bayview Flood Study - Download (40mb pdf)
Report and Appendices as individual downloads
Main document excluding appendices Download (8.5mb pdf)
Appendix A Note: All maps have windows A, B and C
Peak Flood Depths - Figures A1 to A8 Download (10mb pdf)
Peak Flood Velocity, Provisional Flood Hazard, Hydraulic Categorisation - Figures A9 to A15 Download (9.5mb pdf)
Climate Change Mapping - Figures A16 to A23 Download (8.8mb pdf)
Development Control Mapping - Figures A24 to A25 Download (2.8mb pdf)
Appendix B
Community Consultation Information Download (239kb pdf)
Appendix C
Design Hydrographs Download (337kb pdf)
Community information sessions
You may book a 15 minute appointment with a flooding specialist to discuss what the draft study means for your property. You may choose in person or over the phone during these times:
In Person
Tuesday 8 March 1 - 3pm
Tuesday 8 March 4 - 8pm
Tuesday 16 March 1 - 3pm
Tuesday 16 March 4 - 8pm
Thursday 17 March 1 - 3pm
Thursday 17 March 4 - 8pm
Over the Phone
Wednesday 9 March 2pm - 4pm
Wednesday 9 March 10am - 12 noon
Wednesday 16 March 10am - 12 noon
Wednesday 16 March 2pm - 4pm
Note - The in person appointments are held in the Mona Vale Conference Room. It is located above Mona Vale Library, 1 Park Street, Mona Vale and is accessed via Council's Customer Service office.
You will need to provide your name, email address and a contact phone number. You will also need to supply the property address that has been identified as subject to flooding risk under the draft study.
Global warming increases rain in world's driest areas
March 8, 2016: University of New South Wales
Global warming will increase rainfall in some of the world's driest areas over land, with not only the wet getting wetter but the dry getting wetter as well.
New research published today in Nature Climate Change has revealed that in the Earth's dry regions, global warming will bring an overall increase in rainfall and in extreme precipitation events that could lead to flash flooding becoming a more regular event.
"We found a strong relationship between global warming and an increase in rainfall, particularly in areas outside of the tropics," said lead author Dr Markus Donat from the ARC Centre of Excellence for Climate System Science.
"Within the tropics we saw an increase in rainfall responding to global warming but the actual rate of this increase was less clear."
Unfortunately for societies, businesses and agricultural activities that exist in arid regions, the expected increase in rainfall over dry areas does not necessarily mean that more water will become available according to the researchers. The additional heat caused by global warming will likely lead to increased evaporation. This means that while there may be more extreme flooding events it may have little impact on overall water storage rates.
"The concern with an increased frequency and in particular intensity of extreme precipitation events in areas that are normally dry is that there may not be infrastructure in place to cope with extreme flooding events," said Dr Donat.
"Importantly, this research suggests we will see these extreme rainfall events increase at regional levels in dry areas, not just as an average across the globe."
The researchers were able to reach this conclusion because they looked at regions with similar characteristics rather than trying to compare complex climate variations found when comparing one country or continent with another.
This meant that dry regions in Australia were compared with similarly dry regions in Asia, Africa and many other countries. At the same time, wetter regions across different countries were also compared. This allowed the researchers to directly compare like with like.
Importantly, the findings remained consistent across observations and models.
"With precipitation climate models and observations don't always tell the same story regarding regional changes, but we were very surprised to find that our results turned out to be highly robust across both," said Dr Donat.
"It appears the uncertainties in climate models were greatest where the observational uncertainties were greatest. This suggests that improved observations will be vital for those planning for climate change if they are to reasonably determine how future precipitation will change in every corner of the world with global warming."
Markus G. Donat, Andrew L. Lowry, Lisa V. Alexander, Paul A. O'Gorman, Nicola Maher. More extreme precipitation in the world's dry and wet regions. Nature Climate Change, 2016; DOI:10.1038/nclimate2941
Human influence on climate dates back to 1930s, new research finds
March 8, 2016
Humans have triggered the last 16 record-breaking hot years experienced on Earth (up to 2014), with our impact on the global climate going as far back as 1937, a new study finds.
The study suggests that without human-induced climate change, recent hot summers and years would not have occurred. The researchers also found that this effect has been masked until recently in many areas of the world by the wide use of industrial aerosols, which have a cooling effect on temperatures.
"Everywhere we look, the climate change signal for extreme heat events is becoming stronger," said Andrew King, a climate extremes research fellow at the University of Melbourne, Australia and lead author of the study. "Recent record-breaking hot years globally were so much outside natural variability that they were almost impossible without global warming."
The researchers examined weather events that exceeded the range of natural variability and used climate modelling to compare those events to a world without human-induced greenhouse gases. The study was accepted for publication yesterday in Geophysical Research Letters, a journal of the American Geophysical Union.
According to the new study, record-breaking hot years attributable to climate change globally are 1937, 1940, 1941, 1943-44, 1980-1981, 1987-1988, 1990, 1995, 1997-98, 2010 and 2014.
"In Australia, our research shows the last six record-breaking hot years and last three record-breaking hot summers were made more likely by the human influence on the climate," King said. "We were able to see climate change even more clearly in Australia because of its position in the Southern Hemisphere in the middle of the ocean, far away from the cooling influence of high concentrations of industrial aerosols."
Aerosols in high concentrations reflect more heat into space, thereby cooling temperatures. However, when those aerosols are removed from the atmosphere, warming returns rapidly. The researchers observed this impact when they looked at five different regions: Central England, Central Europe, the central United States, East Asia and Australia.
There were cooling periods, likely caused by aerosols, in Central England, the central United States, Central Europe and East Asia during the 1970s before accelerated warming returned, and aerosol concentrations also delayed the emergence of a clear human-caused climate change signal in all regions studied except Australia, according to the study.
"In regards to a human-induced climate change signal, Australia was the canary in the coal mine for the rest of the world," King said.
Andrew D. King, Mitchell T. Black, Seung-Ki Min, Erich M. Fischer, Daniel M. Mitchell, Luke J. Harrington, Sarah E. Perkins-Kirkpatrick.Emergence of heat extremes attributable to anthropogenic influences. Geophysical Research Letters, 2016; DOI:10.1002/2015GL067448
Shark babies remain strong in future acidic oceans
March 8, 2016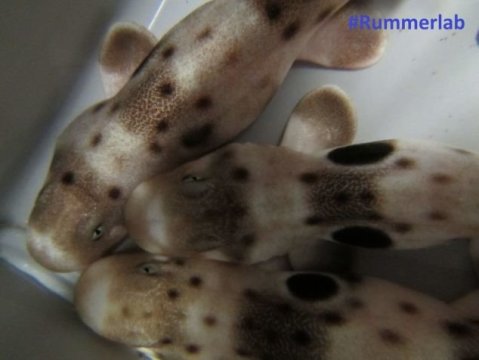 Baby epaulette sharks. Credit: C Gervais
Dr. Jodie Rummer from the ARC Centre of Excellence for Coral Reef Studies (Coral CoE) at James Cook University (JCU) and her co-authors studied epaulette shark embryos as they were developing. "Overall, there were no differences between growth and survival in sharks reared under current day conditions versus those reared under ocean acidification conditions predicted for the year 2100," Dr. Rummer said.
However, she also conveys caution. Shark gills play an important role in helping correct pH disturbances--the team thinks that the risk of death under ocean acidification conditions may be highest before the embryo's gills are fully developed. "This is when the embryos may be most vulnerable. So, future projections are still not the best-case scenario for the sharks," Dr. Rummer explained. Those that got past this stage though, were able to carry on with business as usual.
Epaulette shark eggs normally incubate for 3-4 months before they hatch. Over the course of the study, the researchers raised epaulette shark eggs from 10 days after they were laid until 30 days after they hatched. During this time, the sharks were raised in one of two groups: today's current ocean conditions or conditions meant to simulate ocean acidification predicted for the year 2100.
The researchers counted gill and tail movements of the developing embryos. They measured how much yolk the embryo was consuming and how much the embryo was growing. And, upon hatching, they further monitored survival and growth.
Carbon dioxide emissions into the atmosphere have been increasing dramatically since the industrial revolution. The oceans are absorbing approximately 30% of this carbon dioxide, causing ocean acidification. By the year 2100, it is predicted that the ocean's acidity will have increased by 150% since pre-industrial times.
This is worrying particularly for calcifying organisms, such as corals and other marine animals with a shell: more acidic waters limit their ability to produce shells. However, little is known about how non-calcifying marine species, such as sharks, will fare.
Sharks, rays, and skates (elasmobranchs) are considered some of the most vulnerable of all marine vertebrates--currently, nearly a quarter of all elasmobranch species are threatened by extinction.
"We know that sharks, even the small ones, play an important role in balancing ecosystems as predators," Dr. Rummer explained. "Healthy ecosystems need healthy predators. But, what about when water quality becomes challenging, such as what is happening with climate change?"
While some marine species can simply move when their environmental conditions become challenging, smaller species often do not have that luxury because of their size and/or risk of becoming another predator's dinner. In these cases many small species use structures such as coral reefs for shelter. However, in these small hiding places, water quality conditions can become even more challenging.
Eggs, especially, cannot move if environmental conditions become unfavourable. The egg case also does not shelter the embryo from changes in water chemistry.
Dr. Rummer says that recent studies from her group suggest adult epaulette sharks, after prolonged exposure to high carbon dioxide to simulate ocean acidification, are not affected physiologically in terms of metabolic performance, or behaviourally in terms of food finding and shelter seeking. Her team thinks the reason behind this is that they are adapted to the fluctuating oxygen and carbon dioxide conditions in their hiding places.
"Therefore, if these sharks are able to tolerate challenging conditions as adults, they must also be able to early in life, and maybe even more so!" she said.
However, she warns that while this sounds like great news for this species, ocean acidification is predicted to pose huge challenges for reef-building corals that provide such critical habitat and shelter for this small shark.
"No matter how tough this species seems, if climate change takes away its shelter, it will be just as vulnerable as any other."
Martijn S. Johnson, Daniel W. Kraver, Gillian M. C. Renshaw, Jodie L. Rummer. Will ocean acidification affect the early ontogeny of a tropical oviparous elasmobranch (Hemiscyllium ocellatum)?Conservation Physiology, 2016; 4 (1): cow003 DOI:10.1093/conphys/cow003
Draft Joint Management Agreement for the Shark Meshing (Bather Protection) Program - Have Your Say
What's this about?
The Department of Primary Industries and the Office of Environment and Heritage (OEH) have reviewed the 2009 Joint Management for the Shark Meshing (Bather Protection) program and drafted a new agreement, which is now on public exhibition.
In accordance with the Joint Management Agreements, those agreements from 2009 have been reviewed after five years, which recommended numerous amendments to the agreements, including consolidating the two agreements into one draft agreement and updating the Management Plan.
Before entering into a Joint Management Agreement, the Minister for Primary Industries and the Chief Executive of the Office of Environment and Heritage must give the public an opportunity to make submissions on the draft agreement. All written submissions received before the closing date must be considered prior to finalising the Joint Management Agreement. The draft agreement may be amended to take into account any submissions received.
For more information visit the NSW Department of Primary IndustriesShark Meshing Page.
Have your say
Submit your feedback by 5pm Thursday 31 March 2016 via email jma.2016review@dpi.nsw.gov.au or post to:
JMA Review Submissions, NSW DPI, Locked Bag 1, Nelson Bay NSW 2315
Federal Government Parliamentary Committee Inquiry Finds Protests to Protect Environment NOT Bad
EDO: March 9, 2016
A Parliamentary Committee has found no evidence that environmental groups are unnecessarily stalling infrastructure and mining developments, despite claims of 'vigilante litigation' by Government Ministers in 2015 in response to EDO NSW's client Mackay Conservation Group's successful challenge to the approval of Adani's Carmichael coal mine in 2015. EDO former Executive Director refuted the claims on Lateline last year:www.abc.net.au/lateline/content/2015/s4296571.htm
The Government last year proposed to remove the legal right of concerned community groups to enforce breaches of our national environmental law in court, claiming that the provisions were being used to deliberately disrupt and delay key project and infrastructure development. But a Parliamentary Committee has released a reportfinding that there is no evidence to support these claims:
It's a timely reminder that the number of court challenges to developments based on environmental grounds is small, and those that do often highlight the improper exercise of power under environmental laws. The community's right to enforce the improper application of environmental laws is key to ensuring open and transparent decision-making and effective legal protection of the environment.
Greens defend right to protest
March 7, 2016: Media Release – NSW Greens
Government labels farmers "eco- fascists" with draconian new laws to benefit mining companies.
The Greens today condemned the creation of draconian new offences to target anti-CSG and coal protesters and called on Premier Mike Baird to distance himself from the comments of his Resources Minister, Anthony Roberts who labelled farmers and others protecting land and water from coal seam gas as "eco-fascists".
Greens MP and Mining Spokesperson Jeremy Buckingham said:
"Many of those taking direct action against coal seam gas projects are farmers who feel they must act to protect the land and water from being poisoned or destroyed.
"I've sat next to a 64 year old farmer with a lock around his neck and the gates of Santos' project out of concern for water resources and his family's farming future.
"To label these patriots 'eco-fascists' is wrong and offensive, and Premier Mike Baird should distance himself from the ill-informed and shameful comments of Resources Minister Anthony Roberts.
"The Baird Government is showing its true colours by siding with big mining interests against Australians seeking to protect land, water and communities.
"Does Mike Baird care more about paying back his political donors in the mining industry, and doing the bidding of his former Chief of Staff, Stephen Galilee, who now runs the Minerals Council of NSW, than he does about farmers and communities in regional NSW?"
Greens MP and Police Spokesperson David Shoebridge said:
"This is part of a pattern from the Coalition of evermore aggressive policing and constantly expanding police powers to crack down on protest and attack our civil liberties. NSW must not become a police state.
"These expanded police powers go well beyond coal seam gas protests and will extend across the state to clamp down on protests as diverse as WestConnex, recreational hunting and Forestry.
"I wonder if Baird even notices the irony when his right wing government proposes massive increases in police powers and then describes democratic protestors as 'fascists'?
"The Greens will being opposing these expanded police powers under the Law Enforcement (Powers and Responsibilities) Act because, put simply, we believe in democracy and the right to protest." Mr Shoebridge said.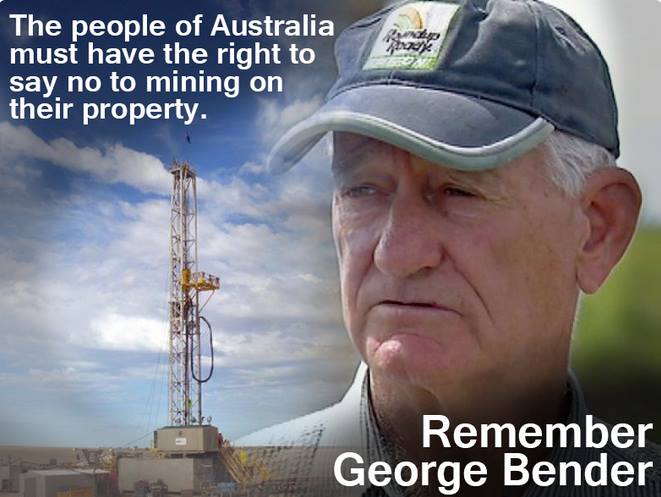 New Laws Protect Workers and Communities from Illegal Protests
Monday, 7 March 2016: Media Release NSW Government - Anthony Roberts Minister for Industry, Resources and Energy
The NSW Government today announced legislation will be introduced to the NSW Parliament to increase enforcement powers with respect to illegal protests.
The Inclosed Lands, Crimes and Law Enforcement Amendment (Interference) Bill 2016 delivers on the NSW Government's commitment to ensure that the right to peaceful protest is balanced with the need to ensure public safety, the safety of workers, the protection of communities and lawful business activity.
Minister for Industry, Resources and Energy, Anthony Roberts, said the reforms enable Police to take a more proactive approach to managing and prosecuting illegal activity. "The NSW Government makes clear its support for the right to legal protests conducted in accordance with the Summary Offences Act 1988," Mr Roberts said. "However unlawful activities put the safety of protesters and workers at risk and are costly for businesses and the public.
"Communities also suffer, with the deployment of Police resources reducing the capacity to respond to critical incidents."
Key reforms include:
• Creating the offence of 'aggravated unlawful entry on inclosed lands', with a maximum penalty of $5,500 under the Inclosed Lands Protection Act 1901, including amendments relating to illegal protests which occur on mine sites;
• Extending the meaning of 'mine' to include petroleum workplaces, in connection with the existing indictable offence of intentionally or recklessly interfering with a mine under the Crimes Act 1900;
• Additional search and seizure powers for Police to deal with people who intend to 'lock-on' to equipment or structures for the purpose of interfering with a business or undertaking, and that is likely to be used in a way that poses a serious risk to the safety of any person, under the Law Enforcement (Powers and Responsibilities) Act 2002;
• and Removing limitations to allow Police to give directions in public places to prevent obstructions of persons or traffic for a demonstration, protest, procession or organised assembly under the Law Enforcement (Powers and Responsibilities) Act 2002.
For more information visit: www.resourcesandenergy.nsw.gov.au
Two penalties for Visy Paper Australia for litter and odour problems
Media release: 10 March 2016
The NSW Environment Protection Authority (EPA) has issued Visy Paper with an $8, 000 penalty notice for offensive odours and a $500 penalty notice for litter escaping the boundary of its Smithfield premises.
EPA officers detected an odour issue at the premises during an unannounced site inspection in November 2015 and issued Visy with a prevention notice instructing the company to undertake all reasonable actions to prevent further emissions of odours beyond the boundary of the premises.
Greg Sheehy, NSW EPA Acting Director Metropolitan Branch said "The EPA subsequently met with Visy on 13 January to confirm the actions Visy was required to implement to adequately control all potential sources of offensive odour at the Smithfield plant to prevent the emission of offensive odours beyond the boundary of the plant by February 2016.
"Unfortunately a follow-up inspection on 18 February 2016 showed that additional odours were detected from poor leachate management at the site. During the inspection EPA officers also observed litter deposited on the ground and in the trees from the premises. EPA officers also observed litter being blown off the premises and into the nearby bushland to the south."
"The EPA has issued two penalty notices to Visy along with directions to fix the additional odour and litter problems."
Penalty notices are one of a number of tools the EPA can use to achieve environmental compliance, including formal warnings, licence conditions, notices and directions, mandatory audits, enforceable undertakings, legally binding pollution reduction programs and prosecutions.
The EPA must also take a range of factors into account before delivering a proportionate regulatory response, including the degree of environmental harm, whether or not there are any real or potential health impacts, if the action of the offender was deliberate, compliance history, public interest and best environmental outcomes.
For more information about the EPA's regulatory tools, see the EPA Compliance Policy www.epa.nsw.gov.au/legislation/prosguid.htm.
Pittwater Councils Environment Newsletter - Cooee March/April 2016
A Compilation of current local Environment News and upcoming Events issued bi-monthly
HERE (PDF - 2.65 MB) - Subscribe to receive HERE
A few Important Extracts from the Current - March/April edition:
WEED ALERT: SINGAPORE DAISY
Native to tropical America and member of the Asteraceae family, Singapore Daisy (Sphagneticola trilobata) is a vigorous ground cover with lush glossy green leaves in pairs up the stem, usually three lobed (hence the species name) but mostly with irregular toothed margins. Yellow to orange-yellow single daisy flowers about two centimetres across are produced from spring to summer and although variable amounts of seeds are produced, it is mainly spread vegetatively by cuttings via slashing and pruning.
Singapore Daisy colonises rapidly with stems rooting at the nodes, forming thick spreading mats up to two metres in length and 70 centimetres high that smother native groundcover, shrubs and seedlings.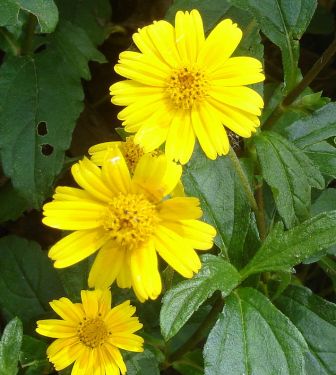 Sphagneticola trilobata - photo by Wedelia
This garden escapee is already a declared Class 3 noxious weed in Queensland and well established in a variety of different environments including riparian areas, drains, roadside, wetlands and rainforest edges. However, in NSW Singapore Daisy has only recently been documented in a drainage area in Wyong Council and most recently in Pittwater, colonising a section of native groundcover in the Bush to Bay reserve, Careel Bay. This first known local incursion is highlighted for control as soon as funding is available to halt spreading.
If you think you have seen Singapore Daisy and certainly before commencing weed control, please contact Council's Noxious Weed Officer on 9970 1111 to ensure that you have correctly identified this new weed as there are a few similar native daisy plants includingEnhydra fluctuans and Melanthera biflora that may be mistaken for this aggressive weed species.
JOIN US FOR EARTH HOUR IN PITTWATER
This year Earth Hour, Saturday 19 March, is encouraging switching off at 8:30pm for one hour to protect the Places We Love! Our natural environment makes Pittwater unique and Earth Hour wants us to celebrate our bush, beach and water, while recognising the impact of climate change will have on the places we love.
To help you celebrate, Council is hosting two free events to raise awareness of our unique natural environment.
During the week of Earth Hour come along to a Citizen Science presentation to hear about our local waterways, marsupials, birds and marine life. On Earth Hour night join the adventure in the Wetlands Night Stalk, a unique night time encounter.
Citizen Science Q&A
Thursday 17 March, 7 – 9pm
Coastal Environment Centre, Lake Park Road, North Narrabeen
Come and learn more about our local waterways, marsupials, birds and marine life. Four expert speakers will give short presentations on their fields of interest followed by light snacks and a Q & A session.
Learn more about your local area and get involved in our range of Citizen Science projects.
Wetlands night stalk
Saturday 19 March, 7:30 – 9:30pm
AND Friday April 22nd 6:00 - 8:00pm
Meeting point available on booking.
Come along and experience a unique night-time encounter with some of the Warriewood Wetlands' nocturnal native animals as a part of our Earth Hour celebrations.
Using torches to light the way, the night stalk explores the natural habitat of possums, bandicoots, owls and flying foxes.
The tour is suitable for families with children over eight-years-old; places are limited so those interested are encouraged to book early.
Bookings essential for all events!
Online - www.pittwater.nsw.gov.au/cecbookings
In person: Coastal Environment Centre, Lake Park Road, North Narrabeen Phone: 1300 000 232
______________
BILGOLA BEACH COMMUNITY PLANTING MORNING
Come along and give the local community volunteers a hand to restore the coastal heath at the northern area of Bilgola Beach. This project is part of a Federal Government funded Salty Communities Grant for the 'Biodiversity Protection of Bilgola Creek Catchment'.
The aim is working to restore and repair weed infested coastal bushland to a healthy viable state. Bush regeneration and weed control works are being undertaken along the walkway from Allen Avenue up to the Serpentine.
The morning event will help to replace weed infestation with local native coastal heath species. Can you give an hour or two on this morning? Want some more information about the project? Please contact the Bushland Management Officer on 9970 1390.
When: Monday 21 March, 8 – 11am
Where: Meet at the end of Allen Avenue, Bilgola Beach (northern end).
______________
INGLESIDE ESCARPMENT WALK
Sunday 3 April, 9 – 11:30am
Come and join us for a walk through Ingleside Chase Reserve, Pittwater's largest continuous piece of bushland that contains many beautiful plant communities and threatened fauna.
The walk will commence at Irrawong-Epworth Reserve and climb to Ingleside Park. At the park we will have a morning tea break and then head back down.
The track is 1.5km one-way and is a little steep in parts so although we will be taking it at a gentle pace, a reasonable level of fitness is required.
BIRDING MORNING
Sunday 10 April, 7 – 9am
Come for a morning with the birds. We will take you for a fantastic guided walk to learn more about our feathered friends. Our birding mornings are guided by local experts and are a great opportunity to get a better look at our local bird life. A great activity for those people interested to learn more as well as passionate birdwatchers. It's a great morning out for everyone!
HEADLANDS WALK
Saturday 23 April, 9 – 11am
Come and join us for a tour of the headlands of Narrabeen and Warriewood. This is a spectacular walk suitable for the whole family. Discover new places and secret beaches.
BANGALLEY HEAD WALK
Saturday 14 May, 9 – 11am
Avalon. Meeting point provided on booking.
Join us for a relaxing morning walk taking in the beautiful views and coastal bushland of Bangalley Head.
Bangalley Head stands as the highest point and one of Pittwater's largest bushland reserves on its clifftop coastline. This – together with the great variety of native plants and beautiful ocean views – makes Bangalley Head a haven for bushwalkers and wildlife alike. Native birds and marsupials – such as ringtail possums, honeyeaters, spinebills, finches and wrens – feed, breed and shelter among the dense thickets of coastal scrub and pockets of rainforest plants.
This is a fun walk for all the family and a great opportunity to learn more about our amazing flora and fauna!
Bookings essential for all events!
Online - www.pittwater.nsw.gov.au/cecbookings
In person: Coastal Environment Centre, Lake Park Road, North Narrabeen Phone: 1300 000 232

Beach-nesting Birds: Update and call for volunteers on NSW Coast
From: Birdlife Australia's Threatened Birds Network -Volunteer Newsletter, March 2016
The Beach-nesting Birds (BNB) Project has been busy training people to monitor their local beach-nesting birds. We've even held workshops in Queensland to learn more about nesting Beach Stone-curlews. Last October, the BNB Project was presented a Victorian Coastal Council Award for Excellence in Education, acknowledging our hard work in developing the Beach-nesting Birds Education Kit, visiting classrooms and working interactively with coastal schools. The project was also a finalist in the Community Engagement category, for the Biennial Count.
We also launched new Beach-nesting bird mini-documentaries for our revamped education kit.
In 2016 we will engage some new volunteers with exciting working with other volunteers and coordinating conservation projects.
A taste of what's new in 2016:
• Five fact sheets about different threats facing beachwww.birdlife.org.au/beach.
• The data portal will be expanded
• The second annual Plover Appreciation Day (16 September) will feature fun and engaging events to build on awareness of the issues
• In October, we'll host a two-day workshop,
• The 2016 Biennial Hooded Plover Count will be conducted on ocean beaches across NSW, Victoria and South Australia in November.
Volunteers are needed for a number of tasks
Beach-nesting Birds along the NSW coast
This role will involve working with coastal communities, in particular engaging and liaising with caravan parks, local birding/ environmental groups and land managers, and assisting with the coordination of a two-day conference in NSW. The applicant may be from Victoria or NSW.
Biennial Count Volunteer Coordinator
Every two years, volunteers from New South Wales, Victoria and South Australia survey suitable Plover habitat to allow us to estimate numbers of beach-nesting birds. It's not only Hooded Plovers that are counted — other beach-nesting birds, such as Red-capped Plovers, Pied and Sooty Oystercatchers and breeding colonies of Fairy Terns, are counted as well. We need a volunteer recruit, based in Melbourne, to recruit participants and coordinate the survey.
For more information on the Beach www.birdlife.org.au/beach. You can also follow us on social media www.facebook.com/hooded.plover @birdlife_hoodie.
To report sightings of Hooded Plovers and other beach-nesting birds, or for volunteer roles and application details, emailhooded.plover@birdlife.org.au.
From: Birdlife Australia's Volunteer – Newsletter of the Threatened Bird Network, Volume 42, March 2016 (PDF- 6.04MB - 60 pages)
Top: Sooty Oystercatcher at Narrabeen rockshelf - A J Guesdon picture.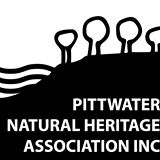 SUNDAY MORNING BIRDWATCHING with PNHA
Would you like to know more about our local birds and explore our bushland reserves? Then join us on one of our bird walks:
17 April, Deep Creek Reserve, near Narrabeen Lagoon
21 August, Chiltern Track, Ingleside (birds and wildflowers)
25 September, Irrawong Reserve, North Narrabeen
27 November, Warriewood Wetlands
Most walks start at 7.30 or 8am and last a couple of hours. Bring binoculars and morning tea for afterwards if you like. Contactpnhabirdwatching@gmail.com for details of each walk.
Wild Things Talk At Warriewood: Get Native Bee Hives, Nest Boxes For your Own Backyard
Thursday 21 April, 7:15pm
Nelson Heather Centre, Banksia Room, 5 Jacksons Road, Warriewood
If you are passionate about our wildlife and their presence in our local areas – why not get help in your own backyard?
The Wild Things program, based at Ku-ring-gai Council, aims to protect urban wildlife and create suitable habitat in our backyards to encourage the return of wildlife. Wild Things work with Permaculture Northern Beaches and supply native bee hives. They also supply native fish, nest boxes as well as promote swimming pool conversions to aquaponics.
For more information please contact elle232@gmail.com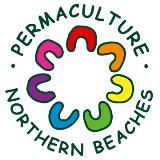 Spotlight On Sustainability Of Pittwater Estuary
29 February 2016
Member for Pittwater Rob Stokes today announced the NSW Government is commencing consultation on the future of commercial fishing within the Pittwater estuary.
The NSW Marine Estate Management Authority has put forward a range of management initiatives to help improve marine conservation and maximise community benefits in key coastal areas.
The Pittwater estuary has been identified due to evidence of resource-use conflict between commercial net fishing and other user groups and the threats posed to the estuary's long-term environmental sustainability and social value.
"The Pittwater estuary is our community's most valuable natural asset," Rob Stokes said today.
"Boating, fishing, kayaking, sailing and swimming are key parts of our community's lifestyle and are all supported by this incredible waterway.
"Countless marine based businesses, tourism operators and retail providers also heavily depend on the estuary's attractiveness and sustainability.
"Managing risks and conflicts is vital to help protect this valuable community asset and the continuation of commercial netting is now squarely under the spotlight.
"Various controls such as closures to commercial netting on weekends have been implemented but concerns still remain.
"For the first time an extensive threat and risk assessment has been undertaken and our community is now being asked to have our say on the future of commercial netting and the best ways forward.
"Community feedback will help inform further evaluation of the management responses and final recommendations to the NSW Government later this year.
"Copies of the report, and details on how to provide feedback, are available by visiting www.marine.nsw.gov.au .
"Submissions close on 24 April – so I encourage everyone who uses and enjoys the Pittwater to get involved and have their say," Rob Stokes said.
____________
Hawkesbury Shelf marine bioregion assessment
The NSW Government is inviting your comments on suggested management initiatives to enhance marine biodiversity in the Hawkesbury Shelf marine bioregion while achieving balanced community outcomes, including opportunities for a wide range of recreational and commercial uses. These initiatives are described in the Marine Estate Management Authority's Discussion Paper.
The Discussion Paper (4.8 MB, PDF) summarises the outcomes of community engagement, the findings of the threat and risk assessment and presents eight suggested management initiatives being considered to address the priority threats.
Supporting the discussion paper are seven background reportsincluding the Hawkesbury Shelf Marine Bioregion Threat and Risk Assessment (TARA) Report. A series of frequently asked questions are also available.
The feedback you provide will help inform the final package of management initiatives that MEMA will present to the NSW Government in mid-2016.
You can also provide new evidence about the threats that affect your use and enjoyment of the bioregion. New evidence could include scientific data, research outcomes or reports, including unpublished data.
Online submissions are welcome from 28 February 2016 until Sunday 24 April 2016.
Hard copy submission forms are also available at NSW DPI Fisheries offices and completed forms can be posted to:
Submission - Hawkesbury Shelf marine bioregion initiatives
NSW Department of Primary Industries, Locked Bag 1, Nelson Bay NSW 2315
If you would like to receive newsletters or notifications on the project, please email contact.us@marine.nsw.gov.au with your name, email address and postcode to be included on our mailing list.
Hollows as Homes Citizen Scientist Project: Sydney and NSW
Launched March 3rd, 2016: Royal Botanic Garden Sydney and University of Sydney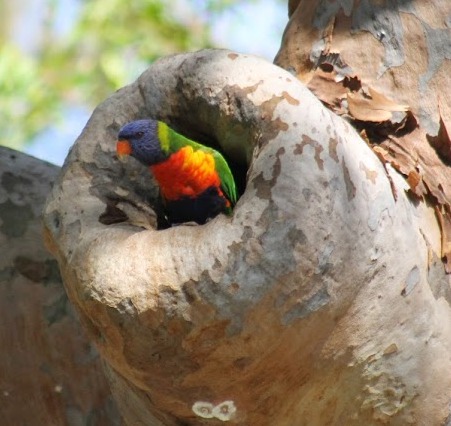 With the help of the community this project aims to assess the availability of tree hollows and their use by wildlife across the Sydney region. The Hollows as Homes team wants you to report tree hollow(s) in your backyard, street, park and/or paddock through
Find out more and Register at: www.hollowsashomes.com
Participants will take measurements of the hollow-bearing tree and periodically conduct monitoring and report wildlife using the hollow(s). Training is available through workshops and the website.
Background
Around 300 animal species rely on tree hollows in Australia, including birds, possums, gliders, microbats, frogs, lizards, snakes, insects and spiders. Changes to the landscape from urbanisation and agriculture not only reduce the amount of trees and homes for animals, but also create big gaps between the remaining trees and bushland. In New South Wales, of terrestrial vertebrate species that are reliant on tree hollows for shelter 40 species are listed as threatened with extinction.
Why does tree hollow loss matter?
Tree hollows are so important to our native wildlife, that their loss has been classed as a Key Threatening Process to biodiversity in New South Wales. It can take decades for a tree hollow to form. In Australia, there are no animals that are able to create tree hollows (e.g. wood pecker), thus hollow creation is a slow process that relies on fungus to eat away at the tree. What can we do to help?Cities and agricultural areas provide habitat for endangered animals and plants. We can encourage animals to share our cities, suburbs and farms by retaining:
Large, hollow bearing trees
Remnant patches of bushland that surround these trees which make it easier for them to move through the environment
Dead trees which provide important habitat whether they are standing or on the ground.
Top: Lorikeet in Angophora, McKay Reserve, Palm Beach
Aussie crayfish alpine hideout under threat
March 4, 2016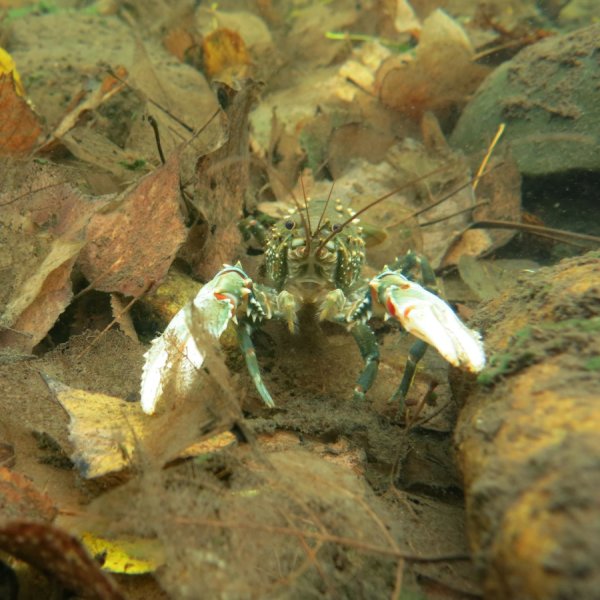 This is a crayfish in an underwater habitat. Credit: Mae Noble
Ecologists have found that Australian river crayfish numbers plunged 90 per cent in an alpine region after their habitat was lost. Although alpine streams can be hotspots for the Murray Crayfish (Euastacus armatus), the population crashed after their preferred habitat, deeper pools containing plenty of boulders and overhanging shade trees, was swamped with sediment.
"Murray crayfish have been in decline in lowland rivers such as the Murrumbidgee and Murray, so these mountain streams could be an important stronghold for this threatened species," said Mae Noble from The Australian National University (ANU) Fenner School of Environment and Society.
Murray crayfish play a crucial role in Australia's aquatic ecosystems, where they clean up dead and decaying matter and provide food for many other species.
The team found that clearing of stream bank vegetation and sedimentation have been major threats to the deep pools and rocky habitats these crayfish call home.
"Given the right habitat, alpine streams can be hotspots for these iconic creatures," said researcher Dr Chris Fulton from the ANU Research School of Biology.
"But they are very fussy with where they live, which makes them vulnerable to habitat loss," Dr Fulton said.
Ms Noble and Dr Fulton studied the crayfish by snorkelling in the cold high-country streams.
"Looking into their world, we found where they like to call home, and their remarkable personalities and curiosity for new things," said Ms Noble, who is a Masters student at the Fenner School of Environment and Society.
The researchers hope this new understanding of Murray crayfish habitats will help the quest to restore and protect mountain stream habitats to ensure the survival of the species.
Mae M. Noble, Christopher J. Fulton. Habitat specialization and sensitivity to change in a threatened crayfish occupying upland streams. Aquatic Conservation: Marine and Freshwater Ecosystems, 2016; DOI: 10.1002/aqc.2620
Report illegal dumping
NSW Government
The RIDonline website lets you report the types of waste being dumped and its GPS location. Photos of the waste can also be added to the report.
The Environment Protection Authority (EPA), councils and Regional Illegal Dumping (RID) squads will use this information to investigate and, if appropriate, issue a fine or clean-up notice.
Penalties for illegal dumping can be up to $15,000 and potential jail time for anybody caught illegally dumping within five years of a prior illegal dumping conviction.
This is the first time RIDonline has been opened to the public. Since September last year, the EPA, councils, RID squads and public land managers have used it to report more than 20,000 tonnes of illegally dumped waste across more than 70 local government areas.
The NSW Government has allocated $58 million over five years to tackle illegal dumping as part of its $465.7 million Waste Less Recycle More initiative. NSW Premier Mike Baird has also committed to reducing the volume of litter by 40%, by 2020 to help keep NSW's environment clean.
Disclaimer: These articles are not intended to provide medical advice, diagnosis or treatment. Views expressed here do not necessarily reflect those of Pittwater Online News or its staff.