Inbox and Environment News Issue 248
January 24 - 30, 2016: Issue 248
Seeking community thoughts on planned threatened species work in NSW
Media release: 15 January 2016, updated: 19 January 2016
Are you interested in saving the Brush-tailed Rock-wallaby, a small agile marsupial with a distinctive bushy tail? Or the strikingly marked Malleefowl, a ground-dwelling bird known for its loud call? Or the rare and unusual looking Wollemi pine known as the 'Dinosaur tree'?
Office of Environment and Heritage (OEH) Chief Executive, Terry Bailey today invited the community, ecologists and threatened species experts, to get online and review the latest draft conservation project plans to save 47 (4 iconic, 24 site-managed and 19 landscape-managed species) of the State's almost 1,000 threatened species.
"Already there are a number of important Saving our Species conservation projects underway across NSW with government and community working together to conduct breeding programs, monitor species and restore habitat areas," Mr Bailey said.
"This new group of draft conservation strategies, developed in conjunction with species experts are now online and we are looking for community feedback on how we plan to do this important work.
"For many of our species, pest and weed management is key to their ongoing survival. As a result, many of the proposed draft strategies outline ways we plan to best manage either predators or competitors.
"For example, draft strategies to save the Brush-tailed Rock-wallaby currently on exhibition include captive breeding at Waterfall Springs and reintroduction at their old habitat places such as the heritage-listed reserves of Jenolan Caves following control of foxes.
"For the endangered Black Grass-dart Butterfly, a small dark brown-black butterfly with orange markings found on the NSW mid north coast, we can best support its survival in the wild by improving the habitat of another endangered species, Floyd's Grass, which is the sole food source for its young. The butterfly only lays its eggs on the underside leaf of Floyd's Grass.
"Under Saving our Species we are already mapping the occurrence of Floyd's Grass and these new draft plans include weed control programs that will protect the habitat of this endangered native grass.
"For the shy and elusive Malleefowl bird, counting them is very difficult. New strategies incorporate digital photography and smartphones to improve Malleefowl monitoring which records the birds and their mounds which are made of rotting leaves, sand or soil to incubate their eggs."
Mr Bailey said securing the survival of these rare and threatened species is a combined effort and the data from these new projects will inform important recovery actions to help secure these species in the wild for the next 100 years.
Following the public exhibition, which closes on Monday 8 February 2016, these strategies will be finalised and added to the other Saving our Species projects that are currently guiding conversation action across NSW.
The draft strategies can be reviewed and comments provided at:HERE
Have your say on biosecurity management in NSW
NSW Department of Primary Industries Media Release
Landowners, community and industry are encouraged to have their say on how biosecurity risks are managed in NSW, as consultation gets underway surrounding the regulations to support the new Biosecurity Act 2015.
The Department of Primary Industries (DPI) Deputy Director General, Bruce Christie, said the Biosecurity Act 2015 provides an opportunity to review how biosecurity risks are managed in NSW.
"Biosecurity protects our $12 billion primary industries sector, our food supply, our native flora and fauna and our infrastructure and assets from adverse impacts of animal and plant pests, diseases and weeds," said Mr Christie.
"The Act aims to minimise these threats while simultaneously reducing red tape surrounding its management.
"However, before the Biosecurity Act 2015 commences supporting regulations need to be developed.
"This initial consultation phase will provide an opportunity for us to review how biosecurity risks are managed and work together to develop a simple but solid management system.
"We are calling for feedback on how best to manage these risks so that we can ensure the regulations we develop are flexible and responsive to them, while also meeting business, environmental and community expectations.
"Dedicated materials and discussion papers are now available online and we welcome comment and feedback from landowners, community and industry."
Topics include aquatic biosecurity, animal biosecurity, plant biosecurity, stock foods, fertilisers and chemical residue, weeds, animal pests, certification and auditing.
"Biosecurity can often be taken for granted, however it's vital for the health, wellbeing and prosperity of everyone in NSW," said Mr Christie.
"Biosecurity is a shared responsibility and together we can protect NSW's strong economy, safe healthy food supply and unique natural environment."
The closing date for initial feedback on the papers is Friday 12 February 2016, while there will be further ongoing consultation over the next 12 months as the regulations are developed.
For more information visit www.dpi.nsw.gov.au/biosecurityact
Have your say on modifications to the Gingko Mineral Sands Mine extension
18.01.2016: Departmental Media Release - Department of Planning and Environment
A proposal to make modifications to the Gingko Mineral Sands Mine located approximately 40 kilometres west of Pooncarie is on exhibition for community feedback.
The Department of Planning and Environment is keen to hear the community's views on the proposal which seeks to:
extend the existing development area by approximately 32 hectares
increase the biodiversity offset areas by 1,411 hectares to account for unauthorised clearing.
Biodiversity offsets protect and manage biodiversity in one area in exchange for impacts on biodiversity in another area.
In May 2013, the Department of Planning and Environment issued a formal notice to Cristal Mining after more land was cleared than the approval allowed. The company agreed to substantially increase the existing offset areas for the mine to compensate for the unauthorised clearing.
A spokesperson for the Department said the local community always has an opportunity to share their views.
"Community consultation is an integral part of the planning process and the applicant will have to respond to the feedback we receive.
Submissions are taken into consideration when we assess projects and develop our recommendations," the spokesperson said.
"It's easy to participate by going online and we encourage everyone to take a look and have their say."
To make a submission or view the Environmental Assessment (EA), visit www.majorprojects.planning.nsw.gov.au.
Submissions can be made until Friday, 12 February 2016.
Written submissions can also be made to:
Department of Planning and Environment
Attn: Executive Director – Resource Assessments and Business Systems
GPO Box 39, Sydney NSW 2001
The application and EA is also available to view in person at:
• Department of Planning and Environment, 23-33 Bridge Street, Sydney
• Wentworth Shire Council, 26/24-28 Adelaide Street, Wentworth
• Nature Conservation Council, Level 2, 5 Wilson Street, Newtown
_________________________
Direct link: www.majorprojects.planning.nsw.gov.au/index.
Malabar Headland returned to the people of New South Wales
JOINT MEDIA RELEASE The Hon. Greg Hunt MP Federal Minister for the Environment The Hon. Mark Speakman SC MP NSW Minister for the Environment
19 January 2016
Federal Minister for the Environment Greg Hunt and NSW Environment Minister Mark Speakman announced today the completion of the transfer of ownership of the South-Eastern Malabar Headland (also known as Lot 304) from the Commonwealth to the people of New South Wales.
"We have quadrupled the size of land on the Malabar Headland that will be owned by the people of New South Wales," Minister Hunt said.
"The South-Eastern Headland is the most beautiful and scenic part of the Malabar Headland with panoramic coastal views rivalling any other section of Sydney's stunning coastline."
"We have fully funded a $5 million upgrade to the Central Malabar Headland, confirmed in the recent release of the 2015-16 Mid-Year Economic Fiscal Outlook."
"This includes funding to return the South East Equestrian Club to the Headland. The necessary remediation and constructions works are expected to be commence shortly." "Funding will also be used to improve safety and other amenities on the ANZAC Rifle Range, as well as completing a scoping study to investigate alternative sites for a mutually agreeable relocation of the New South Wales Rifle Association."
"We are committed to ensuring the whole of the Malabar Headland is kept in public hands in perpetuity," Minister Hunt said.
Minister Speakman said the transfer was a win for the local environment with the South-Eastern Headland home to some of the last remnants of the threatened Eastern Suburbs Banksia Scrub and a surviving coastal battery from the defence of Sydney during World War II.
"On behalf of the people of New South Wales, I am delighted to welcome back this portion of the Headland after nearly a hundred years of Commonwealth ownership," Minister Speakman said. "We will now work hard to gazette the area as a National Park and to enable safe and significant public access," Minister Speakman said.
Boral fined $15,000 for Marulan water pollution incident
Media release: 18 January 2016
The NSW Environment Protection Authority (EPA) has issued a $15,000 penalty notice to Boral Resources (NSW) for a water pollution incident at its Peppertree Quarry in Marulan on 26 August 2015.
Boral notified the EPA of the incident when it became aware a portion of a stockpile of fine aggregate had slumped during heavy rain on 26 August 2015. Some of the fine aggregate material entered Tangarang Creek causing a temporary increase in turbidity and sediment load in the Creek.
EPA South East Region Manager Nigel Sargent said Boral has a responsibility under its Environment Protection Licence conditions to deal with quarried materials at the site in a proper and efficient manner.
"Boral failed to do this, which has led to a water pollution incident," Mr Sargent said.
"The EPA does not believe there was any long term environmental harm, but the increased turbidity and sediment load from the incident has the potential to smother aquatic organisms and their habitat."
"Boral took immediate clean-up actions after the incident and is currently completing longer term environmental rehabilitation such as bank stabilisation in Tangarang Creek."
Tangarang Creek flows into the Shoalhaven River within Morton National Park.
Penalty notices are one of a number of tools the EPA can use to achieve environmental compliance, including formal warnings, licence conditions, notices and directions, mandatory audits, enforceable undertakings, legally binding pollution reduction programs and prosecutions.
The EPA must also take a range of factors into account before delivering a proportionate regulatory response, including the degree of environmental harm, whether or not there are any real or potential health impacts, if the action of the offender was deliberate, compliance history, public interest and best environmental outcomes.
Members of the public are encouraged to report environmental incidents to the 24 hour Environment Line on 131 555.
Forestry Corporation penalised for failing to protect threatened species
Media release: 18 January 2016
The NSW Environment Protection Authority (EPA) has issued two penalty notices to Forestry Corporation of NSW (FCNSW) for harming a threatened species during harvesting operations in northern NSW last year.
In March 2015 the EPA received a report from a local environment group alleging that FCNSW had damaged a number of threatened onion cedar trees, during the construction of a snig (haulage) track in Cherry Tree State Forest, near Casino.
The EPA carried out an investigation which found that FCNSW had failed to identify the plants during surveys and assessments in both a rainforest area and an adjacent harvest area.
As they were not identified, the individual plants were not protected during the construction of the snig track and a total of eight onion cedar trees were harmed.
EPA Chief Environmental Regulator, Mark Gifford said under the conditions of its Threatened Species Licence, FCNSW is required to survey and assess the impacts of harvesting activities on threatened species when proposing to construct a snig track through rainforest.
"If any threatened species are identified, approval must be sought from the EPA before construction. This was not done." Mr Gifford said.
"FCNSW is also required to thoroughly search the harvesting area for threatened plants prior to undertaking forestry activities."
"FCNSW has a responsibility to comply with the conditions of its licence and threated species legislation, to protect threatened species and their habitat from activities associated with timber harvesting."
FCNSW was fined $1,000 for each of the two offences. This is the maximum penalty available to the EPA under current legislation.
The EPA has a number of tools available in order to achieve environmental compliance.
For more information see the EPA's Compliance Policy:www.epa.nsw.gov.au/legislation/130251epacompl.htm
Must see Sydney Harbour tours - new series of summer experiences unveiled
Media release: 18 January 2016
NSW National Parks and Wildlife Service (NPWS) has created an eclectic range of events that showcase the beauty, history and diversity of Sydney's world-class national park.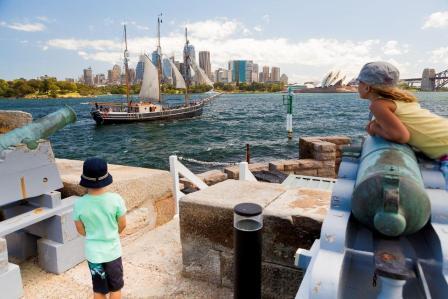 David Thompson, Sydney Harbour Discovery Coordinator, describes the variety of events offered as part of the new summer series.
"Sydney Harbour is awash with history, heritage significance, stunning natural islands and shores brimming with Aboriginal culture," Mr Thompson said.
"NPWS has captured this magnificence in a series of summer tours that showcases the spectacle of Sydney Harbour's past and present.
"For those that want to explore Sydney Harbour's famous sites we've created an affordable mix of experiences for all ages.
"From kids programs that bring to light convict stories, Australia Day celebrations on Goat Island and expeditions that reveal Sydney Harbour's forgotten military history, the summer program has it all.
"Starting in January the Japanese mini submarine tour which uncovers the historical details behind the fateful night when three midget submarines entered Sydney Harbour back in 1942.
"This tour takes in the cannons of Fort Denison, Garden Island's Conning Tower, a historic guided ferry journey and brings-to-life the rich history of the World War II Japanese midget submarine attacks."
It is likely these events will book out quickly so NPWS is encouraging people to get in early. To book visit www.nationalparks.nsw.gov.au or call 13000 PARKS (1300 072 757).
The Sydney Harbour Summer Series tours and experiences include:
An NPWS guide will bring-to-life the fateful night Sydney Harbour was attacked by three midget submarines. The tour involves a trip on a historic ferry to retrace the movement of the submarines. You'll learn about the civilians and naval personnel involved in this extraordinary story. Depending on the tour, the cruise includes morning tea on Fort Denison or lunch on Garden Island.
Morning Tea Cruise to Fort Denison
When: Monday 25 January, Sunday 6 March and Tuesday 31 May 2016, 10.30am–1.30pm. Price: Adult $79 per person. Concession $74 per person.
Meeting point: Cadmans Cottage forecourt, 110 George Street, The Rocks. Meet at 9.45am. Bookings required: Phone 13000 PARKS (1300 072 757) or book online.
When: Sunday 24 April and Wednesday 1 June 2016, 10.30am–1.30pm
Price: Adult $99 per person. Concession $94 per person. Meeting point: Cadmans Cottage forecourt, 110 George Street, The Rocks. Meet at 9.45am.
Bookings required: Phone 13000 PARKS (1300 072 757) or book online.
Celebrate Australia Day on Goat Island with live music, streaming of the triple j Hottest 100, gourmet food and spectacular harbour views. When: 26 January 2016. 11am-9.30pm. Price: $62.50 +booking fee
This kids program transports children back to a convict life through role play and stories. Children will explore what it was like to be a convict working in a quarry gang or sentenced to life as a convict.
When: Wednesday 13 April 10.15am to 1pm. Price: Adult $26.40, child $26.40
ISLAND HOP ABOARD THE GARGARLE
Join your guide on the historic 1950s Gargarle ferry for a fascinating tour of Goat Island, Fort Denison and Clark Island.
When: Sunday 21 February 2016. 10am to 2pm. Meet at 9.45am. Price: Adult $85. Concession/child $80.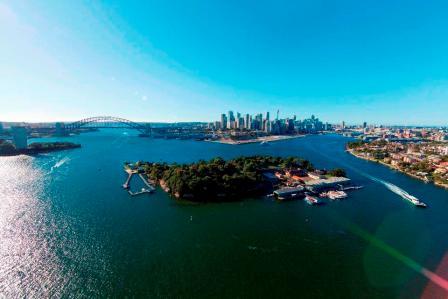 Photo: Kids on Fort Denison (2) – by David Finnegan/OEH
Photo: Goat Island Sydney Harbour National Park (2)- David Finnegan/OEH
Hunter 'Blackwater' Event - Update
Media release: 19 January 2016
The EPA has received the results of scientific studies conducted by the Office of Environment and Heritage (OEH) which provide strong evidence of the likely source of the recent fish deaths and odours in the Hunter.
Floodplains in the Hunter Valley have been inundated with floodwaters after the recent significant heavy rain which has resulted in a blackwater event causing fish deaths and odours.
Gary Davey, EPA's Director North said the odours around Newcastle are caused by natural processes due to low levels of oxygen in the Hunter River.
"As the floodwaters moved over low lying areas surrounding the rivers, they picked up large quantities of organic matter, including decaying vegetation, leaves, dirt and sand.
"Although an important process for healthy river function, the decomposition of this organic matter depletes oxygen levels in the water and releases tannins which give the water a distinctive black colour."
The most recent data gathered by the Office of Environment and Heritage (OEH) since the floods show that dissolved oxygen (DO), which is vital to supporting aquatic life, is at some of the lowest levels reported in recent years, and that the Williams and Paterson Rivers were also contributors to the blackwater.
Healthy DO levels in rivers and estuaries vary between 70 – 100%, depending on water quality and temperature.
The data from river sampling conducted by OEH in the Hunter catchment showed DO levels were extremely low (1-2% DO) in these rivers for several kilometres upstream from their confluence with the Hunter River. DO levels started to increase in upper stretches of the Hunter River upstream of the Williams and Paterson rivers and reached 45% DO at Morpeth.
Hunter River water showed 1-2% DO from Tomago to Raymond Terrace. These low levels are from surface waters to the bottom. This equates to over 40km of blackwater in the system, which will slowly work its way to the mouth of the river.
Gary Davey said there is no evidence to suggest any linkage between recent mine dam incidents in the upper Hunter catchment and the blackwater event in the lower reaches of the Paterson, Williams and Hunter Rivers.
"Firstly, there are no coal mines in either the Paterson or Williams River catchments.
"Testing also shows that Dissolved Oxygen levels in waters coming down the Hunter River were considerably higher than the DO levels in the area where the fish kills occurred, for example 40% at Morpeth and 1% at Raymond Terrace.
"Assessment of salinity data from upstream to downstream has also identified that saline water discharged from mines as part of the Hunter River Salinity Trading Scheme has not caused the fish deaths.
"Unfortunately, it will be still some time before the impacts of the blackwater event dissipate and the river starts to return to normal. We have requested councils to conduct clean-ups of the dead fish, but in the meantime, the community is reminded to continue to exercise caution around the river and any stagnant waters."
EPA and OEH will continue testing waters and monitoring the blackwater over the coming days.
EPA proposing minor changes to Hunter River Salinity Trading Scheme
Media release: 18 January 2016
The NSW Environment Protection Authority (EPA) is proposing a series of minor amendments to the Hunter River Salinity Trading Scheme Regulation after a review found the Scheme to be operating well, meeting the needs of farmers and industry, whilst also continuing to protect the environmental value of the Hunter River.
As part of the 10-year statutory review of the Regulation the EPA has been consulting with key industrial, agricultural, community and environmental stakeholders to seek feedback on how the Regulation which governs the Scheme could be improved.
EPA Hunter Region Manager Adam Gilligan said overall the majority of stakeholders supported the scheme and how it is currently operated, with all participants recognising the important role the scheme plays in helping to manage salinity levels in the Hunter River catchment.
"As a result the proposed amendments to the Regulation are relatively minor changes. The most significant is a proposal to increase the flood flow thresholds in all scheme sectors," Mr Gilligan said.
"Increasing the flood flow thresholds will future-proof the scheme, by minimising the risk of salinity targets being exceeded during times of flood. It will also help to ensure that salinity credits are valued appropriately over the next 10 years."
Other potential non-regulatory improvements to the scheme identified through the review, for further consideration by the EPA, include:
• a review of the efficiency of the online credit trading platform
• a program of operational/technological improvements to improve the operational efficiency of the scheme, and
• other investigations and studies to help support the scheme into the future.
"The Hunter River is a vital environmental asset for the local community and while the salinity trading scheme has been an extremely successful in helping industry to manage the impact of salt water discharges, it is important that the Regulation remains strong and relevant so that the River remains healthy and viable for all users.
"I would strongly encourage anyone with an interest in the Hunter River to review the Draft Amendment Regulation and to make a submission via the EPA website" Mr Gilligan said.
For more information visit:www.epa.nsw.gov.au/licensing/hrsts/index.htm.
Submissions close 5pm Friday 19 February 2016.

Pittwater's Wildlife Protection Areas
Pittwater is a very biodiverse area and currently has 25 declared Wildlife Protection Areas (WPAs) established in accordance with the NSW Companion Animals Act 1998. This is in recognition that these areas are of significant ecological value and provide vital habitat for native fauna.
A list of WPAs in Pittwater may be found atwww.pittwater.nsw.gov.au/wpas
Cats are prohibited in ALL Wildlife Protection Areas whilst dogs are prohibited in Bangalley Head, Deep Creek Foreshore Reserve, Turimetta Headland, Ingleside Chase Reserve, Irrawong Reserve, Warriewood Wetlands, and Careel Bay Intertidal Area. In all other WPAs dogs are permitted provided they are on a lead and remain on the designated path.
Early in the new year Pittwater Council will commence a trial program to manage cats in a select number of Wildlife Protection Areas. These have been selected because of high diversity and reported issues with cats. Residents adjacent to these reserves will be notified prior to program commencement and signage installed at all reserve entrances. During the program period, cats found roaming these areas will be taken to the Pittwater Animal Hospital. All cat owners are encouraged to ensure their pets are microchipped, registered with Council and correct contact details are maintained.
Owners of cats found within WPAs are liable for fines.
It is not only our wildlife that benefit from keeping domestic and feral animals out of WPAs it is our pets themselves. This keeps them safe from ticks, snakes and spiders, prevents injuries caused by fighting with other domestic animals or native fauna, reduces the likelihood of contracting diseases and minimises the risk of being hit by a motor vehicle.
Native wildlife is particularly vulnerable to cat and dog predation as they have no effective defence mechanisms against introduced predators or infections or diseases (e.g. toxoplasmosis) associated with injury. Council looks forward to working with the community to ensure these Wildlife Protection Areas remain a safe haven for our precious native fauna.
For more information please contact Sonja Elwood on 9970 1308.
NSW School students to get lessons in planning
17.01.2016- Ministerial Media Release, The Hon. Rob Stokes MP, Minister for Planning
Planning Minister Rob Stokes today announced new high school lesson plans aimed at encouraging students to get involved in shaping the future of their communities.
Mr Stokes said the geography lesson plans on urban and regional planning will be made available next year for students in years seven and eight. The lessons will help students, teachers and parents better understand the NSW planning system. "We want to spark the interest of potential future planners, urban designers, environmental scientists, engineers, demographers and architects, and engage them in planning for their communities and their state," Mr Stokes said.
"The lessons will encourage young people to be aware of and understand the natural and built environments in which they live, and give them the knowledge and skills to play an active and positive role in their communities both now and in the future.
"I encourage schools to get involved and make use of the fantastic resources that will be available next year."
The plans were designed through a partnership between the Department of Planning and Environment and the Geography Teachers Association of NSW.
Geography Teachers Association of NSW Susan Caldis said the lessons will explore issues such as neighbourhood design, open space, healthy built environments and understanding and balancing environmental, economic and social issues.
"It is very exciting that these lesson plans will come to life," Ms Caldis said.
"The lessons have been designed to embrace an inquiry-based learning approach where students ask questions about real or hypothetical planning challenges and investigate these questions through fieldwork."
Avalon Boomerang Bags 2016 Workshops
January 20, 2016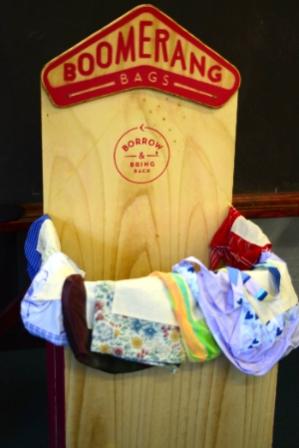 It was great to see some of our regular volunteers yesterday at our first workshop of the year - thanks everyone for showing up and kicking off the year in style. There will be no workshop next Tuesday 26th January due to Australia Day, however, we look forward to seeing you all at the next workshop on Tuesday 2nd February 11:30am- 5pm.
For those of you unable to come to workshops there are many other ways to get involved, just let us know you're willing by leaving a comment or sending us a message.
Pictured is a Boomerang Bag Box as will be provided around Avalon Shopping area full of our Boomerang Bags to "Borrow and Bring Back" Workshops are every Tuesday in Avalon Rec. Centre.
More Plastic than Fish in the Ocean by 2050: Report Offers Blueprint for Change
Davos-Klosters, Switzerland, 19 January 2016 – The current system by which we produce, use and dispose of plastics has important drawbacks: plastic packaging material with a value of $80 billion-$120 billion is lost each year. Aside from the financial cost, by 2050, on the current track, oceans are expected to contain more plastics than fish (by weight), according to a new report released today by the World Economic Forum and the Ellen MacArthur Foundation, with McKinsey & Company as a knowledge partner, as part of Project MainStream.The New Plastics Economy: Rethinking the Future of Plastics provides for the first time a vision of a global economy in which plastics never become waste and outlines concrete steps towards achieving the systemic shift needed.
The report is underpinned by the principles of the circular economy – an economy that aims to keep materials at their highest value at all times. Assessing global plastic packaging flows comprehensively for the first time, the report finds that most plastic packaging is used only once; 95% of the value of plastic packaging material, worth $80 billion-$120 billion annually, is lost to the economy after a short first use. The New Plastics Economy, outlined in this report, envisages a fundamental rethink for plastic packaging and plastics in general – a new model based on creating effective after-use pathways for plastics; drastically reducing leakage of plastics into natural systems, in particular oceans; and finding alternatives to crude oil and natural gas as the raw material of plastic production.
"This report demonstrates the importance of triggering a revolution in the plastics industrial ecosystem and is a first step to showing how to transform the way plastics move through our economy. To move from insight to large-scale action, it is clear that no one actor can work on this alone. The public, private sector and civil society all need to mobilize to capture the opportunity of the new circular plastics economy," said Dominic Waughray, Head or Public-Private Partnership, World Economic Forum
The report, produced as part of Project MainStream, a collaboration between the Ellen MacArthur Foundation and the World Economic Forum, with analytical support from McKinsey & Company, finds that the use of plastics has increased twentyfold in the past half-century and is expected to double again in the next 20 years. While plastics and plastic packaging are an integral part of the global economy and deliver many benefits, the report shows that their value chains currently entail significant drawbacks.
"Linear models of production and consumption are increasingly challenged by the context within which they operate – and this is particularly true for high-volume, low-value materials such as plastic packaging. By demonstrating how circular economy principles can be applied to global plastic flows, this report provides a model for achieving the systemic shift our economy needs to make in order to work in the long term," said Dame Ellen MacArthur, Ellen MacArthur Foundation.
Achieving the systemic change needed to shift the global plastic value chain will require major collaboration efforts between all stakeholders across the global plastics value chain – consumer goods companies, plastic packaging producers and plastics manufacturers, businesses involved in collection, sorting and reprocessing, cities, policy-makers and NGOs. The report proposes the creation of an independent coordinating vehicle to set direction, establish common standards and systems, overcome fragmentation, and foster innovation opportunities at scale. In line with the report's recommendations, the Ellen MacArthur Foundation will establish an initiative to act as a cross-value-chain global dialogue mechanism and drive the shift towards a New Plastics Economy.
"Plastics are the workhorse material of the modern economy – with unbeaten properties. However, they are also the ultimate single-use material. Growing volumes of end-of-use plastics are generating costs and destroying value to the industry. After-use plastics could – with circular economy thinking – be turned into valuable feedstock. Our research confirms that applying those circular principles could spark a major wave of innovation with benefits for the entire supply chain," said Martin R. Stuchtey, McKinsey Center for Business and Environment.
The report's findings are timely: knowledge and understanding of the circular economy among business leaders and policy-makers is growing, as demonstrated by the European Commission's recent circular economy package and associated funding announcements; new technologies are unlocking opportunities in material design, reprocessing and renewable sourcing; developing countries are investing in after-use infrastructure; and governments are increasingly considering – and implementing – policies around plastic packaging.
The New Plastics Economy: Rethinking the Future of Plastics report was produced by the World Economic Forum and Ellen MacArthur Foundation as part of Project MainStream, a multi-industry, global initiative launched in 2014. Analytical support was provided McKinsey & Company, and financial support by the MAVA Foundation. MainStream is led by the chief executive officers of nine global companies: Averda, BT, Tarkett, Royal DSM, Ecolab, Indorama, Philips, SUEZ and Veolia. Frans van Houten, Chief Executive Officer of Philips, is chairman of the leadership group. It focuses on systemic stalemates in global material flows that are too big or too complex for an individual business, city or government to overcome alone, as well as on enablers of the circular economy such as digital technologies.
Over 2,500 leaders from business, government, international organizations, civil society, academia, media and the arts will participate in the 46th World Economic Forum Annual Meeting in Davos-Klosters, Switzerland, on 20-23 January. Under the theme, Mastering the Fourth Industrial Revolution, the programme comprises over 250 sessions, of which over 100 will be webcast live.
Taking a formative role in shaping the discussion at the Annual Meeting 2016 as the Co-Chairs are: Mary Barra, Chairman and Chief Executive Officer, General Motors, USA; Sharan Burrow, General Secretary, International Trade Union Confederation (ITUC), Brussels; Satya Nadella, Chief Executive Officer, Microsoft Corporation, USA; Hiroaki Nakanishi, Chairman and Chief Executive Officer, Hitachi, Japan; Tidjane Thiam, Chief Executive Officer, Credit Suisse, Switzerland; and Amira Yahyaoui, Founder and Chair, Al Bawsala, Tunisia.
Read The New Plastics Economy: Rethinking the Future of Plastics here (PDF: 1.12 MB)

Pittwater Council Environment Events and Workshops February 2016
Detox your home!
13th Feb 2016: 10am - 11:30am
Save money and reduce the number of chemicals in your home
Get inspired to clean your home without the nasty chemicals. With a range of different options this workshop will give you advice on how to choose the right products and how to make your own green cleaners. Get expert advice on how to keep your home clean and green.
Where: Coastal Environment Centre, Lake Park Road, North Narrabeen.
Bookings Essential! • Online • In person: Coastal Environment Centre, Lake Park Road, North Narrabeen • Phone: 1300 000 232 (Reception - Option 1)
Native Bee Workshop
7th Feb 2016
Two session times are available.
Do you want to learn more about native bees? Pittwater Council will be holding workshops on native bees and how to keep them. Native bees are a fantastic part of our environment and are very seldom seen.
Learn about how these communities of native bees live, breed and forage for food. Find out how and what you need to do, grow and avoid in your garden to ensure a healthy hive. Can you tell the difference between a fruit fly and a Stingless Bee?
Tim Heard, native bee expert will be presenting his very popular workshop on keeping native bees. You will learn how to identify and keep native bees as well as how to extract honey from the hives.
Cost: $20. This cost will include a copy of Tim Heard's latest publication.
Where: Coastal Environment Centre, Lake Park Road, North Narrabeen.
The following sessions are being conducted:
• Session 1: 9am - 12noon
• Session 2: 1 - 4pm
Bookings Essential! • Online • In person: Coastal Environment Centre, Lake Park Road, North Narrabeen • Phone: 1300 000 232 (Reception - Option 1)
Birding Morning
14th Feb 2016: 7am - 9am
Come for a morning with the birds.
We will take you for a fantastic guided walk to learn more about our feathered friends. Our birding mornings are guided by local experts and are a great opportunity to get a better look at out local bird life. A great activity for those people interested to learn more as well as passionate birdwatchers.
Where: Deep Creek Reserve. Meet point provided on booking (select Birding Walk).
Bookings Essential! • Online • In person: Coastal Environment Centre, Lake Park Road, North Narrabeen • Phone: 1300 000 232 (Reception - Option 1)
Ingleside Escarpment Walk
21st Feb 2016: 9am - 12pm
A stunning bushland reserve with a beautiful waterfall.
Come and join us for a walk through Ingleside Chase Reserve which is Pittwater's largest continuous piece of bushland. It contains many beautiful plant communities and threatened fauna.
The walk will commence at Irrawong-Epworth Reserve and climb to Ingleside Park. At the park we will have a morning tea break and then head back down. The track is 1.5km one-way and is a little steep in parts so although we will be taking it at a gentle pace a reasonable level of fitness is required.
Where: Irrawong and Ingleside Chase Reserve. Meeting point provided on booking.
Bookings Essential! • Online • In person: Coastal Environment Centre, Lake Park Road, North Narrabeen • Phone: 1300 000 232 (Reception - Option 1)
SICK AND INJURED NATIVE ANIMALS
Hot and dry conditions that summer is known for means our native animals suffer. If you come across a native animal that is sick or injured please call one of the following rescue groups:
Sydney Wildlife 02 9413 4300
WIRES 1300 094 737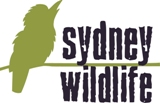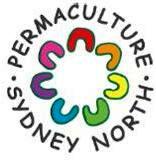 EDIBLE WEEDS TOUR
Sunday, February 7, 2016: 10:00am – 11:00pm
Naturalist Diego Bonetto will introduce you to the wonders and possibilities of edible weeds on a two hour urban tour on the northern beaches. Building on the knowledge acquired while growing up on a farm in Italy, Diego introduces people to the ever-present food and medicine plants that surround us. To some plantain, dandelion, chickweed and sow-thistle are a nuisance, to others they are a delicious salad and a seasonal treat. Learn about the most common species growing in your garden, along the green belts and in parks and reserves. Find out how they have been used for food, craft and natural remedies and discover ways to safely harvest from the urban 'wild' and enrich your diet with vitamins and minerals.
Please be quick to register as we are set to a maximum of 25 people for our exclusive Permaculture Northern Beaches weed tour.
$25 non-members, $20 members.
Bookings are essential contact: Cathy.natoli@hotmail.com
NSW Container Deposit Scheme: Have Your Say
On 21 February 2015, the Premier, the Hon. Mike Baird MP, announced the implementation of a container deposit scheme (CDS) by 1 July 2017.
A container deposit scheme (CDS) uses rewards to encourage people to return their drink containers to a collection point. CDSs are a way to reward environmentally responsible behaviour, reduce drink container litter and increase recycling.
The NSW Container Deposit Scheme Discussion Paper is your opportunity to tell us what kind of CDS you would like to see in NSW.
This discussion paper has been prepared by the NSW Environment Protection Authority, on behalf of the Container Deposit Scheme Advisory Committee, appointed by the Minister for the Environment.
Have your say
Submit your feedback on the discussion paper by Friday 26 February 2016.
For more information, visit the EPA website.
Online Consultation
Date: Dec. 18, 2015 - Feb. 26, 2016, Time: 10:30pm — 12:00pm
More Information container.deposit@epa.nsw.gov.au or (02) 9995 5555 Agency Website

Bushcare in Pittwater
January - February 2016 Pittwater Council Cooee Newsletter
HERE
For further information or to confirm the meeting details for below groups, please contact Council's Bushcare Officer on 9970 1367
BUSHCARE SCHEDULES
Where we work Which day What time

Avalon
Angophora Reserve 3rd Sunday 8:30 - 11:30am
Avalon Dunes 1st Sunday 8:30 - 11:30am
Avalon Golf Course 2nd Wednesday 3 - 5:30pm
Careel Creek 4th Saturday 8:30 - 11:30am
Toongari Reserve 3rd Saturday 9 - 12noon (8 - 11am in summer)
Bangalley Headland 2nd Sunday 9 to 12noon

Bayview
Winnererremy Bay 4th Sunday 9 to 12noon

Bilgola
North Bilgola Beach 3rd Monday 9 - 12noon
Algona Reserve 1st Saturday 9 - 12noon
Plateau Park 1st Friday 8:30 - 11:30am

Church Point
Browns Bay Reserve 1st Tuesday 9 - 12noon
McCarrs Creek Reserve Contact Bushcare Officer To be confirmed

Clareville
Old Wharf Reserve 3rd Saturday 8 - 11am

Elanora
Kundibah Reserve 4th Sunday 8:30 - 11:30am

Mona Vale
Mona Vale Beach Basin 1st Saturday 8 - 11am
Mona Vale Dunes 2nd Saturday+3rd Thursday 8:30 - 11:30am

Newport
Bungan Beach 4th Sunday 9 - 12noon
Crescent Reserve 3rd Sunday 9 - 12noon
North Newport Beach 4th Saturday 8:30 - 11:30am
Porter Reserve 2nd Saturday 8 - 11am

North Narrabeen
Irrawong Reserve 3rd Saturday 2 - 5pm

Palm Beach
North Palm Beach Dunes 3rd Saturday 9 - 12noon

Scotland Island
Catherine Park 2nd Sunday 10 - 12:30pm
Elizabeth Park 1st Saturday 9 - 12noon
Pathilda Reserve 3rd Saturday 9 - 12noon

Warriewood
Warriewood Wetlands 1st Sunday 8:30 - 11:30am

Whale Beach
Norma Park 1st Friday 9 - 12noon

Western Foreshores
Coopers Point, Elvina Bay 2nd Sunday 10 - 1pm
Rocky Point, Elvina Bay 1st Monday 9 - 12noon
Restoring Bilgola - Newport Escarpment Project: 2016
Have you noticed all the bamboo being removed just past The Serpentine as you travel north along Barrenjoey Road?
These works are part of the planned removal of environmental weeds and restoration works within this catchment. Large areas that are severely degraded such as this location, will be replanted with local native species that enable a healthy natural system to respond and adapt and support the full range of our native plants and animals.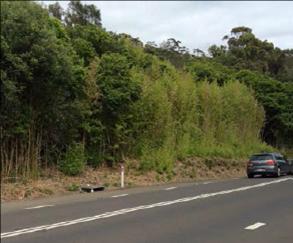 Before bamboo removal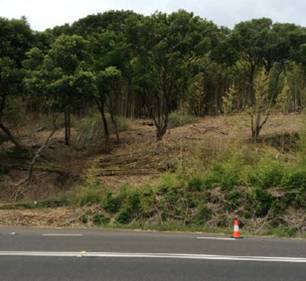 Works in progress after bamboo removal
Bush regeneration and weed control is being undertaken within the upper and lower areas of this escarpment from South Bilgola Headland down to Bilgola Surf Club and on the upper and lower bushland areas to Old Barrenjoey Road! The project is enabling major restoration works to be carried out throughout the Bilgola Newport Escarpment. The overall project has a budget of $160,000 and aims to be completed by 30 June 2016.
Two endangered native plant communities are located within the escarpment, Littoral or Coastal Rainforest and Themeda Grasslands on Coastal Headlands, as well as three other vegetation communities, making this location rich with a wide variety of native flora species.
Over 1725 local native tubestock have been grown from seed and will be planted by volunteers and bush regeneration contractors under the guidance of Council.
Would you like to help with this project?
Community residents and volunteers work at the Bilgola Beach Bushcare site on the 3rd Monday of each month from 9am – 12noon.
Can only help on the weekend?
There are several planned community planting events to be held on weekends in March and April at South Bilgola Headland and at the Bilgola Bushcare site (dates to be confirmed). Please call the Bushcare Officer if interested in participating in any events or for further details on this project call the Bushland Management Officer on 9970 1363.
Live locally? Want to help?
Simply remove all noxious and environmental weeds on your property as this will help to stop the spread of these species into our bushland areas. If you need some help to identify the weeds then call Pittwater Council or visit the website to find out more information – www.pittwater.nsw.gov.au/weeds
Pittwater Council's 'Bilgola Creek biodiversity' project is supported by the Sydney Coastal Councils Group through funding from the Australian government.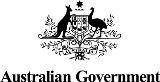 Grevillea Caleyi Seed Collection at Ingleside: PNHA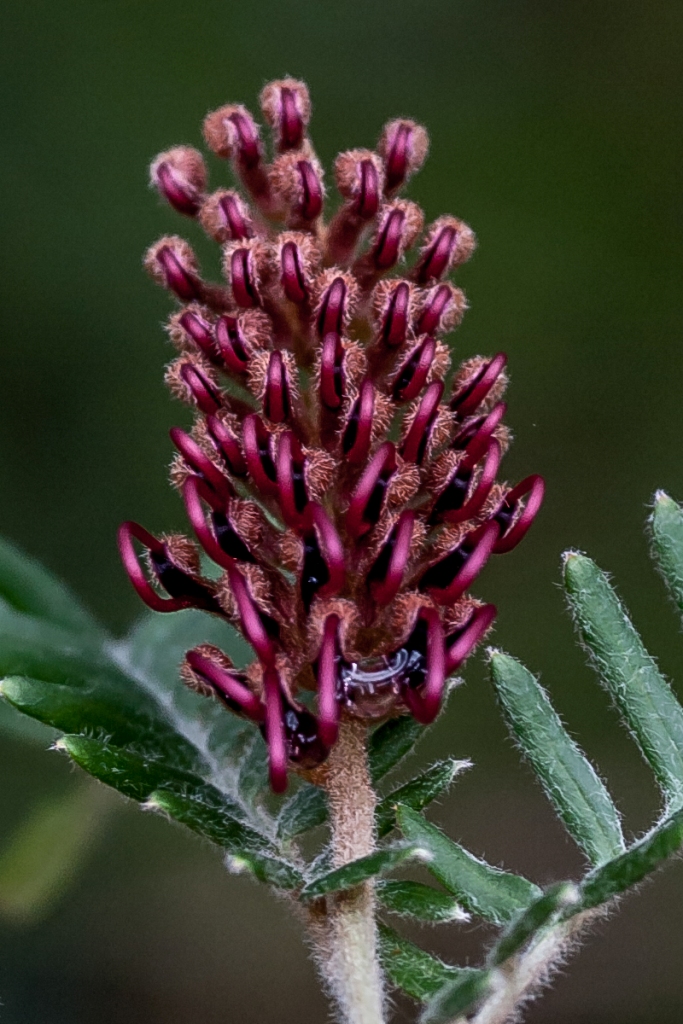 Volunteers at the Pittwater Natural Heritage Association (PNHA) bush regeneration project at the Baha'i Temple, Ingleside had a special demonstratio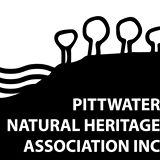 n at their December bushcare morning when staff of the Royal Botanic Gardens undertook collection of seeds from the critically endangeredGrevillea caleyi.
Grevillea caleyi is restricted to small pockets within the Terrey Hills, Duffys Forest, Belrose and Ingleside areas. The Royal Botanic Gardens will be collecting seed from these sites for storage in the Australian PlantBank at the Mount Annan Australian Botanic Garden to provide long term back-up in case of any loss that may occur to the species in its natural habitat.
Meanwhile the PNHA bush regeneration project continues, with the dedicated team of volunteers including members of the Baha'i congregation working alongside professional bush regenerators to give this population of Grevillea caleyi a chance to increase.
They welcome new volunteers, so if you are interested in helping on the project in 2016 call David Palmer on 0404 171 940.

WetlandCare Australia and Conservation Volunteers Australia invite photographers of all ages to enter the Wetlands in Focus photography prize.
Join us in celebrating and sharing Australia's wonderful wetlands and waterways!
It's easy and free to enter and get involved – just capture your favorite Australian wetland flora (plant), fauna (animal) or landscape on camera, and submit your shot in the easy to use form on the Wetland Care Australia website.
There's even a category for photos of wetland volunteers in action, the perfect way to showcase the hard work and dedication of wetland carers around the nation.
All entries will be publicly displayed, with Entrant's Name, Entry Title, Artists Statement and category entered into, on the WetlandCare Australia Facebook page where you and all your friends can vote for the People's Choice Prize by liking your fave photo.
Wetlands in Focus is dedicated to spreading the word about Australia's amazing wetlands and the fantastic people like you who care about them.
Entries are open right up to the end of February 2016, which will be a month of wetland celebrations and events, marking World Wetlands Day.
Entries close February 29 2016, voting for the People's Choice closes March 3 2016.
World Wetlands Day falls on February 2nd each year and commemorates the anniversary of the signing of the Ramsar Convention on Wetlands of International Importance on the 2nd February 1971.
The theme for World Wetlands Day 2016 is Wetlands for our Future: Sustainable Livelihoods
There will be wetland themed events happening in locations around Australia during February 2016, watch this space for more details!
For Prize Details and to Enter visit the Wetland Care Australia website.
Important regulator of immune system decoded
January 18, 2016
Our environment teems with microorganisms and viruses that are potentially harmful. The reason why we survive their daily attacks is the ability of the immune system to neutralize these invaders in numerous ways. Plasma cells are key players in this process. They fight infections and establish long-lasting protection against pathogens.
Plasma cells are white blood cells that develop from B-cells. They are the effector cells of the humoral immune response. Their main function is to produce antibodies that patrol the body in large numbers to neutralize harmful invaders. A functional plasma cell produces up to 10,000 antibodies per second to release them into the blood stream. This outstanding achievement can be visualized with a powerful microscope, as active plasma cells are packed with antibody-producing vesicles, constituting the so-called endoplasmic reticulum that is essential for antibody assembly and secretion.
B-cells need to be activated by antigens (foreign substances) in order to develop into plasma cells. They first form plasmablasts that migrate to the bone marrow where they survive for many years or even decades. The long-lasting protection provided by active vaccines is based on this immunological memory of plasma cells.
A Central Role for Blimp1
Scientist have known about the functions of plasma cells for quite a while. However, details of how the differentiation and function of these cells are regulated were still unknown. Now an important key to understanding the function of plasma cells has been discovered by a team headed by Meinrad Busslinger, Senior Scientist and Deputy Director at the Research Institute of Molecular Pathology (IMP) in Vienna, Austria. In a five-year project, the team succeeded in deciphering the role of the protein Blimp1 as a central regulator of plasma cell development and function. In its current issue, the science journal Nature Immunology publishes the results of the team in Vienna as well as the work of Australian colleagues that complements the Viennese results.
In detailed studies, scientists at the IMP identified all genes that are involved in the development of plasma cells in mice. First author Martina Minnich, whose PhD-thesis provided the groundwork for the publication, explains the results: "We found that more than 50 percent of these genes are regulated by Blimp1. Therefore, this factor must be of vital importance for plasma cells. Furthermore, we were able to show for the first time that Blimp1 not only switches genes off but can also switch other genes on. This is an important discovery for the understanding of plasma cell development."
"Most of the essential functions of plasma cells are controlled by the factor Blimp1," Meinrad Busslinger summarizes the results. "It regulates their mobility and migration to the bone marrow. Blimp1 is also responsible for the enormous increase in size of the endoplasmic reticulum and the strong up-regulation of antibody production in plasma cells. Humoral immunity would not be possible without Blimp1."
No Antibodies without Blimp1
Even though Blimp1 is necessary for the development of plasma cells, mature plasma cells can survive without this factor. However, when Blimp1 is switched off, they become non-functional as they no longer produce antibodies. This unexpected finding is the result of work carried out at the Walter and Eliza Hall Institute (WEHI) in Melbourne, Australia. The study, which is published back-to-back with the Austrian paper, was led by Stephen Nutt, Head of the Division of Molecular Immunology at WEHI. The picture that emerges from the Australian study perfectly complements the results obtained at the IMP.
Insight into the manifold functions of Blimp1 is not only important for our understanding of the immune system but may also be relevant for human medicine. Mutations in the Blimp1 gene can block the further differentiation of B-cells, which contributes to the formation of malign B cell tumors known as lymphomas. Moreover, quiescent plasma cells can sometimes switch to uncontrolled cell growth and thus turn into plasma cell tumors or multiple myelomas.
Another aspect of the immune system that is highly relevant for medicine is the broad spectrum of autoimmune diseases. Conditions like systemic lupus erythematosus (SLE) are an example for the serious damage to organs and tissue caused by misguided immune responses which generate plasma cells producing auto-reactive antibodies that turn against the body's own tissue.
Meinrad Busslinger: "The published results have yielded profound insight into the function of plasma cells. They also raise new interesting questions which we will address in forthcoming projects."
Journal References:
1. Martina Minnich, Hiromi Tagoh, Peter Bönelt, Elin Axelsson, Maria Fischer, Beatriz Cebolla, Alexander Tarakhovsky, Stephen L Nutt, Markus Jaritz, Meinrad Busslinger. Multifunctional role of the transcription factor Blimp-1 in coordinating plasma cell differentiation. Nature Immunology, 2016; DOI: 10.1038/ni.3349
2. Julie Tellier, Wei Shi, Martina Minnich, Yang Liao, Simon Crawford, Gordon K Smyth, Axel Kallies, Meinrad Busslinger, Stephen L Nutt.Blimp-1 controls plasma cell function through the regulation of immunoglobulin secretion and the unfolded protein response.Nature Immunology, 2016; DOI: 10.1038/ni.3348
Regular exercise critical for heart health, longevity
January 18, 2016
The majority of citizens in developed countries should not be concerned by potential harm from exercise but rather by the lack of exercise in their lives, according to a clinical perspective published in the Journal of the American College of Cardiologyfrom the ACC Sports and Exercise Cardiology Leadership Council. According to the council, small amounts of physical activity, including standing, are associated with a lower risk of cardiovascular disease, but more exercise leads to even greater reduction in risk of death from cardiovascular disease.
"The evidence with regard to exercise continues to unfold and educate the cardiovascular clinical community," said JACC Editor-in-Chief Valentin Fuster, M.D., Ph.D. "The greatest benefit is to simply exercise, regardless of the intensity, while the danger is two-fold: to not exercise at all or to exercise intensely, without due preparation."
Studies have shown that regular physical activity reduces a person's risk of death from cardiovascular disease; however, only half of U.S. adults meet the federally recommended guidelines of 150 minutes per week of moderate intensity exercise or 75 minutes per week of vigorous intensity exercise.
In this report, the American College of Cardiology Sports and Exercise Cardiology Council examined recent research on the volume and intensity of aerobic exercise required for favorable cardiovascular health. With the rise in participation in endurance races over the past three decades, they also address the question of whether or not there is an amount of exercise that increases cardiovascular disease risk.
The council found that moderate and vigorous intensity exercise in amounts lower than the 2008 Physical Activity Guideline recommendations still significantly lower mortality risk in different populations around the globe. Increasing the amount of moderate intensity exercise a person engages in results in increased reductions in cardiovascular disease mortality; however, the reductions in cardiovascular mortality benefits from vigorous intensity exercise do level out at a certain point.
There is no evidence for an upper limit to exercise-induced health benefits and all amounts of both moderate and vigorous intensity exercise result in a reduction of both all-cause and cardiovascular disease mortality compared to physical inactivity.
While controversial, a few limited studies have raised the concern that high volumes of aerobic exercise may be as bad for cardiovascular outcomes as no exercise at all. According to the council, the possibility that too much exercise training could be harmful is worthy of investigation, but research results show that even for the very active, life-long endurance athletes, the benefits of exercise training outweigh the risks.
"The public media has embraced the idea that exercise may harm the heart and disseminated this message, thereby diverting attention away from the benefits of exercise as a potent intervention for the primary and secondary prevention of heart disease," said Michael Scott Emery, M.D., co-chair of the ACC Sports and Exercise Cardiology Council.
For cardiovascular disease patients, exercise can save lives, but one study showed that only 62 percent of heart attack patients were referred to cardiac rehabilitation at hospital discharge. Of those, just 23 percent attended more than one rehab session and only 5.4 percent completed more than 36 sessions.
"The available evidence should prompt clinicians to recommend strongly low and moderate exercise training for the majority of our patients," Emery said. "Equally important are initiatives to promote population health at large through physical activity across the life span, as it modulates behavior from childhood into adult life."
Thijs M.H. Eijsvogels, Silvana Molossi, Duck-chul Lee, Michael S. Emery, Paul D. Thompson. Exercise at the Extremes. Journal of the American College of Cardiology, 2016; 67 (3): 316 DOI:10.1016/j.jacc.2015.11.034
Government Architects strategic arm joins Department of Planning and Environment
18.01.2016: Departmental Media Release - Department of Planning and Environment
The strategic arm of the Government Architect's Office has transferred to the Department of Planning and Environment in order to work closely on preserving and enhancing the State's global status.
Secretary Carolyn McNally said the Department already works closely with the Government Architect on several projects and combining both makes sense.
"This is an exciting time for the Department, and this transfer only adds to the expertise of the Department of Planning and Environment" Ms McNally said.
"This transfer will help make us a Department who leads in strategic planning, and provides best practice for planning and design for NSW, guided by a Department of experts.
The Government Architect is the oldest continuing role in Australia and this year marks its 200-year anniversary.
"An unprecedented program of renewal and planning for the future of NSW towns and cities is underway, and the Government Architect's Office will bring an enormous amount of expertise to the planning table," Ms McNally said.
The NSW Government Architect, Peter Poulet, already works closely with the Department on several projects and is eager to create a vibrant NSW while maintaining his role as an independent thought leader.
"It makes sense that my office's expertise is used to help plan well-designed communities by working with the Department," Mr Poulet said.
"Liveability will be NSW's continuing competitive advantage and attraction in the decades ahead.
"We'll work together to contribute to the state and our city's ability to foster innovation, develop thriving communities and attract investment and skills from across the world," Mr Poulet said.
Most parents say they set limits on teen drivers, but teens don't always think so
January 19, 2016
Parents may intend to set strong limits on their teen drivers but their kids may not always be getting the message, a new nationally-representative poll suggests.
In families where parents reported limitations on their teen drivers -- such as restricting cell phone use, number of teen passengers and driving times and locations -- teens themselves sometimes said they did not have those limitations, according to the C.S. Mott Children's Hospital National Poll on Children's Health.
"We know teen drivers are vulnerable to distractions while driving, and that they are also at the highest risk for crashes," says lead author Michelle L. Macy, M.D., M.S., an emergency medicine physician at the University of Michigan's C.S. Mott Children's Hospital.
"Parents play a key role in promoting the safety of their teens by setting expectations for driving. We found that the great majority of parents do have rules for their teen drivers; however, teens consistently perceive fewer limits on their driving than what their parents report. This signals an opportunity for parents and teens to have more conversations about safe driving habits."
Parents of teens 13-18 years old and teens themselves were asked about limits placed on driving circumstances that can increase a teen driver's risk of a crash. About nine in 10 parents report they place at least one limit on their teen drivers while eight out of 10 teens report having at least one driving limit placed on them by their parents.
In families where parents report limits on cell phone use while driving, 13 percent of teens say they have no limits. In families where parents report limits on teen passengers or nighttime or highway driving, 20 percent of teens say they have no such limits.
Meanwhile, parents who judge their teens' driving ability as "above average" (32 percent of all parents) are less likely to place limits on passengers and driving times/locations. Sixty-seven percent of parents set limits on passengers for their "above-average" teen drivers, compared with 81 percent of parents who perceive their teen drivers as "below average."
Parental limits on cell phone use include:
• Requiring teens to park to use their cell phones (86%)
• Forbidding texting while driving (73%)
• Having cell phone turned off or put away (62%)
Parental limits on passengers include:
• Allowing only 1-2 friends in the car (59%)
• Allowing only certain friends (54%)
• No teen passengers allowed (40%)
Parental limits on driving times/locations include:
• No driving after 10 p.m. (61%)
• Driving only to/from school, work, or activities (57%)
• No highway driving (36%)
Macy recommends parents model good driving behavior themselves starting when their children are young and that they have conversations about safe driving early.
"It's never too early to start modeling safe habits for your kids like not answering texts while driving," Macy says. "It's also a good idea to have conversations about rules of the road long before your child is ever in the driver's seat."
For more information, parents and teens may visituofmhealth.org/news/archive/201601/umhealth.me/drivingblogs
Evidence of a real ninth planet
January 20, 2016
Caltech researchers have found evidence of a giant planet tracing a bizarre, highly elongated orbit in the outer solar system. The object, which the researchers have nicknamed Planet Nine, has a mass about 10 times that of Earth and orbits about 20 times farther from the sun on average than does Neptune (which orbits the sun at an average distance of 2.8 billion miles). In fact, it would take this new planet between 10,000 and 20,000 years to make just one full orbit around the sun.
The researchers, Konstantin Batygin and Mike Brown, discovered the planet's existence through mathematical modeling and computer simulations but have not yet observed the object directly.
"This would be a real ninth planet," says Brown, the Richard and Barbara Rosenberg Professor of Planetary Astronomy. "There have only been two true planets discovered since ancient times, and this would be a third. It's a pretty substantial chunk of our solar system that's still out there to be found, which is pretty exciting."
Brown notes that the putative ninth planet -- at 5,000 times the mass of Pluto -- is sufficiently large that there should be no debate about whether it is a true planet. Unlike the class of smaller objects now known as dwarf planets, Planet Nine gravitationally dominates its neighborhood of the solar system. In fact, it dominates a region larger than any of the other known planets -- a fact that Brown says makes it "the most planet-y of the planets in the whole solar system."
Batygin and Brown describe their work in the current issue of the Astronomical Journal and show how Planet Nine helps explain a number of mysterious features of the field of icy objects and debris beyond Neptune known as the Kuiper Belt.
"Although we were initially quite skeptical that this planet could exist, as we continued to investigate its orbit and what it would mean for the outer solar system, we become increasingly convinced that it is out there," says Batygin, an assistant professor of planetary science. "For the first time in over 150 years, there is solid evidence that the solar system's planetary census is incomplete."
The road to the theoretical discovery was not straightforward. In 2014, a former postdoc of Brown's, Chad Trujillo, and his colleague Scott Shepherd published a paper noting that 13 of the most distant objects in the Kuiper Belt are similar with respect to an obscure orbital feature. To explain that similarity, they suggested the possible presence of a small planet. Brown thought the planet solution was unlikely, but his interest was piqued.
He took the problem down the hall to Batygin, and the two started what became a year-and-a-half-long collaboration to investigate the distant objects. As an observer and a theorist, respectively, the researchers approached the work from very different perspectives -- Brown as someone who looks at the sky and tries to anchor everything in the context of what can be seen, and Batygin as someone who puts himself within the context of dynamics, considering how things might work from a physics standpoint. Those differences allowed the researchers to challenge each other's ideas and to consider new possibilities. "I would bring in some of these observational aspects; he would come back with arguments from theory, and we would push each other. I don't think the discovery would have happened without that back and forth," says Brown. " It was perhaps the most fun year of working on a problem in the solar system that I've ever had."
Fairly quickly Batygin and Brown realized that the six most distant objects from Trujillo and Shepherd's original collection all follow elliptical orbits that point in the same direction in physical space. That is particularly surprising because the outermost points of their orbits move around the solar system, and they travel at different rates.
"It's almost like having six hands on a clock all moving at different rates, and when you happen to look up, they're all in exactly the same place," says Brown. The odds of having that happen are something like 1 in 100, he says. But on top of that, the orbits of the six objects are also all tilted in the same way -- pointing about 30 degrees downward in the same direction relative to the plane of the eight known planets. The probability of that happening is about 0.007 percent. "Basically it shouldn't happen randomly," Brown says. "So we thought something else must be shaping these orbits."
The first possibility they investigated was that perhaps there are enough distant Kuiper Belt objects -- some of which have not yet been discovered -- to exert the gravity needed to keep that subpopulation clustered together. The researchers quickly ruled this out when it turned out that such a scenario would require the Kuiper Belt to have about 100 times the mass it has today.
That left them with the idea of a planet. Their first instinct was to run simulations involving a planet in a distant orbit that encircled the orbits of the six Kuiper Belt objects, acting like a giant lasso to wrangle them into their alignment. Batygin says that almost works but does not provide the observed eccentricities precisely. "Close, but no cigar," he says.
Then, effectively by accident, Batygin and Brown noticed that if they ran their simulations with a massive planet in an anti-aligned orbit -- an orbit in which the planet's closest approach to the sun, or perihelion, is 180 degrees across from the perihelion of all the other objects and known planets -- the distant Kuiper Belt objects in the simulation assumed the alignment that is actually observed.
"Your natural response is 'This orbital geometry can't be right. This can't be stable over the long term because, after all, this would cause the planet and these objects to meet and eventually collide,'" says Batygin. But through a mechanism known as mean-motion resonance, the anti-aligned orbit of the ninth planet actually prevents the Kuiper Belt objects from colliding with it and keeps them aligned. As orbiting objects approach each other they exchange energy. So, for example, for every four orbits Planet Nine makes, a distant Kuiper Belt object might complete nine orbits. They never collide. Instead, like a parent maintaining the arc of a child on a swing with periodic pushes, Planet Nine nudges the orbits of distant Kuiper Belt objects such that their configuration with relation to the planet is preserved.
"Still, I was very skeptical," says Batygin. "I had never seen anything like this in celestial mechanics."
But little by little, as the researchers investigated additional features and consequences of the model, they became persuaded. "A good theory should not only explain things that you set out to explain. It should hopefully explain things that you didn't set out to explain and make predictions that are testable," says Batygin.
And indeed Planet Nine's existence helps explain more than just the alignment of the distant Kuiper Belt objects. It also provides an explanation for the mysterious orbits that two of them trace. The first of those objects, dubbed Sedna, was discovered by Brown in 2003. Unlike standard-variety Kuiper Belt objects, which get gravitationally "kicked out" by Neptune and then return back to it, Sedna never gets very close to Neptune. A second object like Sedna, known as 2012 VP113, was announced by Trujillo and Shepherd in 2014. Batygin and Brown found that the presence of Planet Nine in its proposed orbit naturally produces Sedna-like objects by taking a standard Kuiper Belt object and slowly pulling it away into an orbit less connected to Neptune.
But the real kicker for the researchers was the fact that their simulations also predicted that there would be objects in the Kuiper Belt on orbits inclined perpendicularly to the plane of the planets. Batygin kept finding evidence for these in his simulations and took them to Brown. "Suddenly I realized there are objects like that," recalls Brown. In the last three years, observers have identified four objects tracing orbits roughly along one perpendicular line from Neptune and one object along another. "We plotted up the positions of those objects and their orbits, and they matched the simulations exactly," says Brown. "When we found that, my jaw sort of hit the floor."
"When the simulation aligned the distant Kuiper Belt objects and created objects like Sedna, we thought this is kind of awesome -- you kill two birds with one stone," says Batygin. "But with the existence of the planet also explaining these perpendicular orbits, not only do you kill two birds, you also take down a bird that you didn't realize was sitting in a nearby tree."
Where did Planet Nine come from and how did it end up in the outer solar system? Scientists have long believed that the early solar system began with four planetary cores that went on to grab all of the gas around them, forming the four gas planets -- Jupiter, Saturn, Uranus, and Neptune. Over time, collisions and ejections shaped them and moved them out to their present locations. "But there is no reason that there could not have been five cores, rather than four," says Brown. Planet Nine could represent that fifth core, and if it got too close to Jupiter or Saturn, it could have been ejected into its distant, eccentric orbit.
Batygin and Brown continue to refine their simulations and learn more about the planet's orbit and its influence on the distant solar system. Meanwhile, Brown and other colleagues have begun searching the skies for Planet Nine. Only the planet's rough orbit is known, not the precise location of the planet on that elliptical path. If the planet happens to be close to its perihelion, Brown says, astronomers should be able to spot it in images captured by previous surveys. If it is in the most distant part of its orbit, the world's largest telescopes -- such as the twin 10-meter telescopes at the W. M. Keck Observatory and the Subaru Telescope, all on Mauna Kea in Hawaii -- will be needed to see it. If, however, Planet Nine is now located anywhere in between, many telescopes have a shot at finding it.
"I would love to find it," says Brown. "But I'd also be perfectly happy if someone else found it. That is why we're publishing this paper. We hope that other people are going to get inspired and start searching."
In terms of understanding more about the solar system's context in the rest of the universe, Batygin says that in a couple of ways, this ninth planet that seems like such an oddball to us would actually make our solar system more similar to the other planetary systems that astronomers are finding around other stars. First, most of the planets around other sunlike stars have no single orbital range -- that is, some orbit extremely close to their host stars while others follow exceptionally distant orbits. Second, the most common planets around other stars range between 1 and 10 Earth-masses.
"One of the most startling discoveries about other planetary systems has been that the most common type of planet out there has a mass between that of Earth and that of Neptune," says Batygin. "Until now, we've thought that the solar system was lacking in this most common type of planet. Maybe we're more normal after all."
Brown, well known for the significant role he played in the demotion of Pluto from a planet to a dwarf planet adds, "All those people who are mad that Pluto is no longer a planet can be thrilled to know that there is a real planet out there still to be found," he says. "Now we can go and find this planet and make the solar system have nine planets once again."
The paper is titled "Evidence for a Distant Giant Planet in the Solar System."
Article by Kimm Fesenmaier/ Caltech
Konstantin Batygin and Michael E. Brown. Evidence for a Distant Giant Planet in the Solar System. Astronomical Journal, 2016; DOI: 10.3847/0004-6256/151/2/22
________________________________________________________________________________________________________
Paramedics issue timely advice on ocean bites and stings
Media Release: 18 Jan 2016 - NSW Ambulance Service
With the holiday season underway and people heading to the coastline in greater numbers, NSW Ambulance paramedics are taking the opportunity to provide some first aid advice on ocean bites and stings.
NSW Ambulance data shows that between September 1, 2013, and December 31, 2015, paramedics attended almost 180 incidents involving patients injured by marine life (see full sector breakdowns below).
This included 77 cases involving stingrays, the greatest number recorded on the north coast of NSW (22), followed by the southern Sydney metropolitan area (21).
Cases involving stingrays included:
• a 25-year-old male stung on the foot by a stingray with the barb still imbedded at Stockton on December 11, 2015.
• 45-year-old man rendered unconscious after suffering a sting to the lower leg at Maloney's Beach in the state's south on October 16, 2015;
• 41-year-old male suffering a stingray barb in the hand at Hawks Nest in the state's north on October 3, 2015; and
• 20-year-old male stung on the foot at Point Piper on October 2, 2015.
Also included were 75 blue bottle stings, the greatest number recorded on the north coast of NSW (29), followed by the Illawarra (17) and north Sydney metropolitan area (16). Twelve cases involved jellyfish.
At the extreme end, paramedics were called to 12 incidents involving suspected shark attacks, this ranging from minor injuries to fatalities.
NSW Ambulance Inspector Glen Eady, who covers the Ballina, Byron Bay and Mullumbimby areas in the state's north, was among paramedics who attended a 41-year-old man who died following a shark attack at Shelly Beach in February 2015. The 36-year career veteran has also supported staff through other such incidents.
Inspector Eady said while a blue bottle sting could be a perceived as relatively minor, such incidents should not be dismissed wholesale.
"Each individual and each scenario is different. Blue bottle stings can induce a potential anaphylactic or severe reaction in some people, particularly if there is any immune compromise.
"But it doesn't have to be only anaphylaxis. If you get a series of stings or if you get stung around the airway, you can get some swelling and some possible airway compromise."
He advised that due to the variety of effects that some of these bites and stings may have, it is important to remove the affected person from the water or potential danger where possible.
"Basic first aid and life support measures should be applied where appropriate and Triple Zero (000) contacted."
Paramedics further advise the following first aid tips:
Bluebottles/non-tropical jellyfish:
• Rinse area with seawater to remove any remaining stings. If possible, place in hot water, no hotter than the patient can comfortably tolerate.
Stingrays, barbed marine creatures:
• If possible, place in hot water, no hotter than the patient can comfortably tolerate;
• Control any bleeding
• If the barb is imbedded, do not remove it.
Blue-ringed octopus:
• Treat the same as a snake bite by applying a pressure immobilisation bandage.
Limb injuries:
• Partially severed limb - Control any bleeding by applying direct pressure. Protect the limb as much as possible from dirt and further damage.
• Severed limb - keep the severed part dry, wrapped and cold. If possible, place the part in a dry, sealed plastic bag and then place within another bag filled with cool water. Do not place part in direct contact with water as this will damage the tissue. Do not place the part in direct contact with ice as freezing kills the tissue.
Bleeding:
• Control bleeding by applying direct pressure.
New approach marks major development in Indigenous studies
19 January 2016: University of Sydney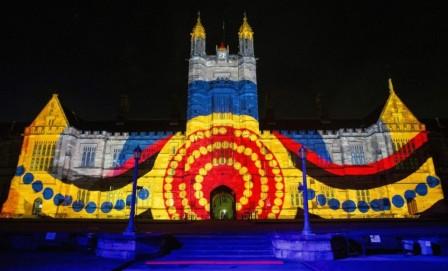 The University of Sydney's Faculty of Arts and Social Sciences has launched an innovative and engaging new Indigenous Studies major.
Demonstrating the University's commitment to Indigenous participation, inter-disciplinary scholarship and cross-cultural dialogue, the new Indigenous Studies major marks a new era in the University of Sydney's decades-long commitment to Indigenous education and the emergence of Indigenous Studies as an internationally recognised discipline.
Indigenous Studies Academic Coordinator and Senior Lecturer in the Department of English Dr Peter Minter said the new major was an exciting and significant development in the Faculty of Arts and Social Sciences' historical commitment to Indigenous Studies.
"What sets this major apart is not only its cultural and philosophical integrity, but also how it consolidates Indigenous Studies as a discipline in the Faculty," Dr Minter said.
"It's a demonstration of the University's commitment to a cutting-edge discipline that has become increasingly visible and internationally consequential in recent years."
Driven by a new cross-faculty Indigenous Studies Governance Committee, the Indigenous Studies major draws on the experience and expertise of former Koori Centre academics and colleagues from across the University.
Students will learn about the diversity, strength and complexity of Indigenous societies, cultures, knowledges and histories, and have opportunities to engage with contemporary Indigenous life in ways that are culturally informed and respectful.
In their senior year, students can take an advanced directed research project.
"We are encouraging students to think independently and reflect critically in a sphere that is culturally informed and respectful.
"Our students will understand the implications of their learning in terms of their own lives and issues that have deeper significance nationally and internationally."
The University of Sydney has a proud history of engagement with Indigenous education and Indigenous Studies.
The new Indigenous Studies major has its roots in the Aboriginal Teacher Aides program that began in 1975 and led to the establishment of the Koori Centre in 1992.
The Koori Centre trained Indigenous pre-service teachers, and over time became central to Education degree programs for Indigenous teachers, many of who now teach in schools and communities across Australia.
In the late 1990s, the Koori Centre developed an Aboriginal Studies Program and established an Indigenous Studies major in the Faculty of Arts.
Inspired by a commitment to prioritising Indigenous content, scholarship and voices in a disciplinary framework that is broadly decolonising, a June 2014 workshop established a set of guiding principles and discipline-led goals for the Indigenous Studies major, which included commitments to:
• Indigenous political, economic and cultural integrity and advancement
• Indigenous community integrity, health and well-being
• cultural and environmental sustainability in Indigenous country
• cross-disciplinarity and engagement with Indigenous Studies nationally and internationally
• faculty and cross-faculty engagement that welcomes the perspectives, expertise and fellowship of non-Indigenous colleagues across the University
• reconciliation and the enhancement of the cultural competence of students and staff across the University.
To find out more about the Indigenous Studies major, contact the Academic Coordinator Dr Peter Minter or email peter.minter@sydney.edu.au.
match4lara
Published on 7 Jan 2016
Lara's family appeals for your help in finding Lara a bone marrow donor match. Visit www.match4lara.com to learn how you can help.
Journalist Peter Greste to deliver UNSW's 2016 Gandhi Oration
12 JAN 2016 - UNSW MEDIA
Award-winning journalist Peter Greste will deliver UNSW's 2016 Gandhi Oration on Friday 29 January.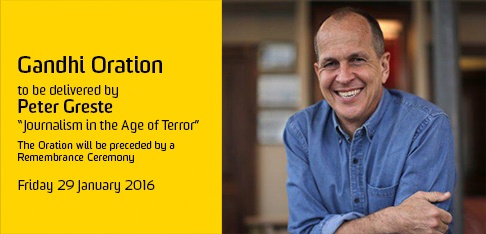 The annual oration commemorates India's Martyrs' Day, the anniversary of Mahatma Gandhi's assassination on 30 January 1948, and is delivered by a person whose life work exemplifies Gandhian ideals.
An acclaimed campaigner for freedom of the press, Greste will address the topic "Journalism in the Age of Terror".
The Australian-born foreign correspondent was jailed for 400 days in 2013 on confected terrorism charges along with two colleagues while working in Egypt for Al Jazeera English.
He was sentenced to seven years in prison after a trial that was widely dismissed as a sham, but in February 2015, after intense international pressure, he was deported to Australia under a presidential decree. He was later granted a full pardon by the Egyptian government.
As a result of the letters he wrote from prison in the defense of freedom of the press, Greste won a Walkley Award for most outstanding contribution to journalism in 2014, and Royal Television Society and Tribeca Disruptive Innovation Awards in 2015.
He has also been awarded the International Association of Press Clubs' Freedom of Speech Award; and the Australian Human Rights Commission Medal.
Prior to his incarceration in Egypt, Greste covered the civil war in Yugoslavia and elections in South Africa as a freelance reporter. He joined the BBC as its Afghanistan correspondent in 1995 and went on to cover Latin America, the Middle East and Africa. In 2011, he won a Peabody Award for a BBC documentary on Somalia before joining Al Jazeera as its East Africa correspondent.
The Gandhi Oration, which is sponsored by Tata Consultancy Services and the Australia India Institute, is preceded by a Remembrance Ceremony to be held on the University's Library Lawn. Guests are encouraged to attend both the Ceremony and the Oration.
What: 2016 Gandhi Oration and Remembrance Ceremony
When: 5.15pm for 5.30pm start (Ceremony), 6.00pm for 6.15pm start (Oration), Friday 29 January 2016
Where: Library Lawn and Clancy Auditorium, UNSW Kensington Campus
Registrations are essential for attendance at both events by 20 January 2016.
Review of Medicare Benefits Schedule
Media Release: The Hon Sussan Ley MP; Minister for Health,Minister for Aged Care, Minister for Sport
The Government is committed to working with health professionals and patients to build a Medicare Benefits Schedule that is based on contemporary clinical practice.
This is evidenced by our clinician-led Taskforce reviewing all 5700 items on the MBS, many of which have not been updated or assessed in decades, or at all.
Recent public consultation undertaken as part of the MBS Taskforce's work demonstrates the important support amongst health professionals for this clinical process, with over 93 per cent surveyed agreeing parts of the MBS were out-of-date and required review.
This intensive work is being undertaking in stages over a 2 year period, with the MBS Taskforce's first round of advice now available for public consultation until 8 February 2015 here
This first stage of work has provided recommendations about the immediate removal of lower-volume MBS items in some specific specialities where there is clinical consensus that they are 'obsolete' and no longer represent clinical best-practice. These are also items that clinical experts deem will not have adverse impacts on a patient's access to health services if removed.
Reasons range from more-clinically appropriate and/or efficient technologies and procedures already listed on the MBS through to patient safety, unnecessary doubling-up of item claims and decreasing usage.
For example, in diagnostic imaging, invasive tests to diagnose blood clots in the lower leg or gall bladder problems have now been replaced by non-invasive ultrasound technology.
There are 23 MBS items in total recommended for removal in this first stage of work from a handful of specialities, including:
• Diagnostic imaging – 7 items
• Ear, nose, and throat surgery – 9 items
• Gastroenterology – 5 items
• Obstetrics – 1 item
• Thoracic medicine – 1 item
These 23 MBS items were used a combined total of 52,500 times in 2014-15, worth $6.8 million in Medicare benefits paid.
As part of our commitment to consultation throughout this process, the Taskforce will now seek further views on the 23 MBS items they have recommended for removal before final decisions are made.
It is important to understand that this is not by any means a comprehensive or complete list of final findings about the final makeup of the MBS.
Never has such a comprehensive review of all 5700 items on the MBS been undertaken since Medicare's inception in the 1980s and many more items will require more in-depth, complex evaluation.
It is also important to remember further advice from the Taskforce will not just focus on the removal of items from the MBS altogether, but also maintaining clinically-relevant MBS items, the addition of new MBS items where appropriate, and more intricate changes around the rules governing the eligibility and use of an MBS item for a particular patient cohort.
The work of the MBS Review is part of the Turnbull Government's commitment to an integrated approach to health policy development and complements our concurrent review of primary health care and policy work to improve private health insurance for consumers, as well as our bold plans to transform mental health service delivery.
My number one priority for this MBS review has always been, and remains, building a healthier Medicare for Australian patients, health professionals and taxpayers and I am determined to deliver it.
Chemical study of influence of marine environment on historical buildings
January 18, 2016
The University of the Basque Country's (UPV/EHU) IBeA research group has studied by means of various analytical tools the influence that may be exerted by various marine and urban-industrial atmospheres on the state of conservation of three buildings located in different places . To do this, they studied the chemical reactions that take place in different construction materials. All this could help to design possible strategies for new restoration processes of buildings close to the sea.
The marine aerosol is produced by the interaction of the wind and the waves. It is a suspension of inorganic salts and organic matter in minute particles that is transported by the air and with the rain. These particles present in the marine aerosol may undergo different chemical reactions in the atmosphere and they can be deposited on construction materials along with other particles present in urban-industrial atmospheres coming from anthropogenic sources (road traffic, industry, etc.). The interactions taking place between all these compounds and the construction materials may encourage different types of pathologies in these buildings: material loss, formation of salts, cracks, fissures, crust formation, etc.
The researcher Héctor Morillas in the Department of Analytical Chemistry in the UPV/EHU's Faculty of Science and Technology has studied the deterioration processes that various construction materials (sandstone, limestone, plaster, bricks, cement-based material, etc.) may undergo over the course of time in three buildings close to the sea: the Igueldo Lighthouse (Donostia-San Sebastian), which is directly exposed to the sea and is not far from an urban-industrial environment; newly-built houses located in Berango, a place some distance from the sea and in an urban-industrial environment; and at the Galea Fort (Getxo), which is exposed to the direct action of the sea and the urban-industrial environment. All these buildings were built using different construction materials. What is more, the type of environment influences the type of aerosol composition and the type of chemical reactions that take place as a result.
Combination of analytical tools and simulations of chemical reactions
In the research the pathologies found in these buildings were assessed by developing a new analytical methodology based on the combination of various analytical tools (mainly spectroscopic techniques). The methodologies applied in each case in the study help to obtain the necessary information (in terms of the elements and molecules) about the original composition and the products resulting from the deterioration of the different building materials analysed. "The results obtained offer a very specific, concise idea of the state of conservation of the materials studied, thanks to the characterisation of their respective pathologies," explained Morillas.
Having obtained data on the original and current composition at different points on each building, simulations of chemical reactions were used by means of thermodynamic models (pieces of thermodynamic software) to explain the deterioration mechanisms proposed in accordance with the results obtained experimentally.
The knowledge acquired in this PhD thesis has helped "to understand the deterioration processes from the perspective of analytical chemistry that the different construction materials may sustain in locations close to the coast or otherwise owing to the influence of the different marine environments," explained the researcher. This PhD thesis may also help to design possible strategies in the new restoration processes of buildings close to the sea. "That way, in a future building restoration process the right information will be available to do the restoration correctly, and to opt for using certain products or others depending on the pathologies that have formed on them," he concluded. This research work has also resulted in a large number of scientific publications in various journals.
Journal References:
1. Héctor Morillas, Maite Maguregui, Celine Paris, Ludovic Bellot-Gurlet, Philippe Colomban, Juan Manuel Madariaga. The role of marine aerosol in the formation of (double) sulfate/nitrate salts in plasters. Microchemical Journal, 2015; 123: 148 DOI:10.1016/j.microc.2015.06.004
2. Héctor Morillas, Iker Marcaida, Maite Maguregui, Jose Antonio Carrero, Juan Manuel Madariaga. The influence of rainwater composition on the conservation state of cementitious building materials. Science of The Total Environment, 2016; 542: 716 DOI:10.1016/j.scitotenv.2015.10.041
Weight gain through plasticisers
January 18, 2016
Plasticisers such as phthalates are always found in plastics. They can get into our bodies through the skin or by the diet. They affect our hormone system and are suspected of having an influence on our body weight. The exact correlations and mechanisms have been unclear thus far. In cooperation with the Integrated Research and Treatment Center (IFB) Adiposity Diseases at the University of Leipzig and the University Hospital Leipzig, researchers from the Helmholtz Centre for Environmental Research (UFZ) have now published a study in the PLOS ONE journal showing that the phthalate DEHP leads to weight gain and revealed the metabolic processes involved.
One in two adults in Germany is overweight. This figure is as high as 15% in children and young people. "The figures are alarming," said Martin von Bergen, Head of the Department of Molecular Systems Biology at the Helmholtz Centre for Environmental Research (UFZ). "Because every kilo over the ideal weight increases the medical risk of cardiovascular disease, joint damage, chronic inflammation and cancer and the number of overweight people is constantly increasing all over the world." The development of overweight has many causes: in addition to bad dietary habits and a lack of exercise, genetic factors doubtlessly play a role. Certain environmental pollutants, e.g. phthalates, may also be partly responsible for the development of overweight. "Correlations between increased phthalate concentrations in the human body and the development of overweight have already been proven in epidemiological studies and should be analysed in more detail" von Bergen said.
Phthalates are used as plasticisers in polymer processing to make plastics soft, flexible or tensile. Under certain conditions, phthalates can also emerge from the material and be uptaken into our bodies most prominently by our diet. Phthalates are mainly transferred from the food packaging of fatty products, e.g. cheese or sausages. Von Bergen added: "We currently know very little about how exactly phthalates have an effect within the body and how they can influence body weight -- we intended to evaluate this in our study."
Von Bergen and his UFZ team performed the study in collaboration with researchers Nora Klöting and Matthias Blüher (spokespersons for the Collaborative Research Centre "Obesity Mechanisms") from the Integrated Research and Treatment Center (IFB) Adiposity Diseases at the University of Leipzig and the University Hospital Leipzig. The results of the study were recently published in the PLOS ONE journal. They show where phthalates can interfere with metabolism and pave the way for weight gain. In studies at the University of Leipzig, mice exposed to the phthalate DEHP in their drinking water gained a substantial amount of weight. This was particularly true of the female animals. "It is evident that phthalates seriously interfere with the hormone balance. They give rise to significant changes, e.g. weight gain, even in low concentrations," said von Bergen.
The work at the UFZ focused on defining the metabolic products in the mice's blood. The researchers determined that the proportion of unsaturated fatty acids in the blood increased and the glucose metabolism was disrupted under the influence of phthalates. The composition of receptors in the blood also changed. These receptors are important for general metabolism and may cause it to change. "Some metabolic products that are formed by adipose tissue also act as messengers and control functions in other organs," explained von Bergen. "However, there is no conclusive clarification of how the various effects of phthalates on metabolism influence each other and ultimately lead to weight gain."
Von Bergen will continue to research the phthalates' influence on metabolism in collaboration with his colleagues from the University of Leipzig and the University Hospital Leipzig. He is also studying the impact of phthalates on the development of early childhood diseases with UFZ colleagues from the Department of Environmental Immunology within the framework of the mother-child study (LiNA). "Our aim is to conduct solid basic research so that our results can then help the authorities responsible for assessing the risk of chemicals in Germany and at European level to perform their evaluations," said von Bergen.
Nora Klöting, Nico Hesselbarth, Martin Gericke, Anne Kunath, Ronald Biemann, Rima Chakaroun, Joanna Kosacka, Peter Kovacs, Matthias Kern, Michael Stumvoll, Bernd Fischer, Ulrike Rolle-Kampczyk, Ralph Feltens, Wolfgang Otto, Dirk K. Wissenbach, Martin von Bergen, Matthias Blüher. Di-(2-Ethylhexyl)-Phthalate (DEHP) Causes Impaired Adipocyte Function and Alters Serum Metabolites. PLOS ONE, 2015; 10 (12): e0143190 DOI:10.1371/journal.pone.0143190
Meanwhile in Japan: School is for Fun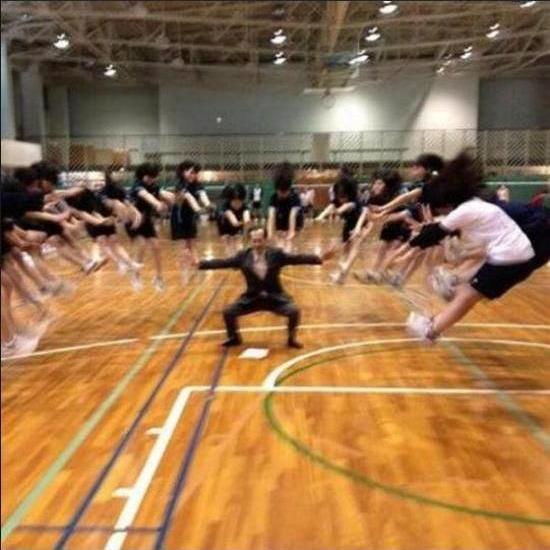 Disclaimer: These articles are not intended to provide medical advice, diagnosis or treatment. Views expressed here do not necessarily reflect those of Pittwater Online News or its staff.