Inbox and Environment News Issue 227
August 16 - 22, 2015: Issue 227
Check if you're in a 10/50 area: Review Now Complete
10/50 Review report recommendations announced
A review of the 10/50 scheme has been conducted by the NSW Rural Fire Service, Department of Planning and Environment, and the Office of Environment and Heritage. The review has now been completed and a copy of the final report is available here.
Thirty recommendations have been made. The NSW Government is now in the process of implementing these recommendations.
You can check here if you are in a 10/50 vegetation clearing entitlement area. Checking your land is easy.
For more information on the 10/50 vegetation clearing entitlement have a read of our frequently asked questions.
Changes to eligibility area
In response to the review recommendations, the NSW RFS has made interim changes to the 10/50 vegetation clearing entitlement area which come into effect immediately. Further changes will come into effect once legislation is finalised.
You should always re-confirm your eligibility to remove vegetation using the online tool before taking any action. For more information see our frequently asked questions.
_______________
Us (now - we have Spotted Gums and Littoral Rainforest as our front and back yards): Your property is not in a 10/50 vegetation clearing entitlement area. You cannot use the 10/50 exemption to clear vegetation on your property. Contact your local council or Local Land Services Office regarding any clearing authorisation required.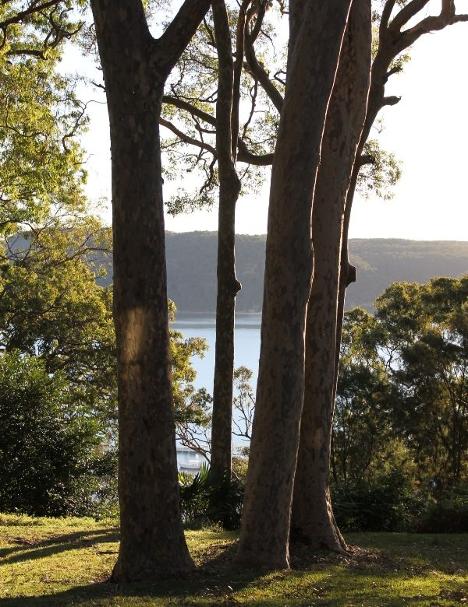 IMPROVED 10/50 SCHEME OFFERS GREATER ENVIRONMENTAL PROTECTION
Wednesday, 12 August 2015: Media Release
Minister for Emergency Services David Elliott, Minister for the Environment Mark Speakman and NSW Rural Fire Service (NSW RFS) Deputy Commissioner Rob Rogers today announced a strengthened 10/50 scheme would provide better environmental protection and minimise tree clearing for views.
A review of the 10/50 scheme by the NSW RFS, the Office of Environment and Heritage and the Department of Planning concluded that residents in bushfire-prone areas should retain the right to protect their homes from bushfire, and made 30 recommendations to tighten the scheme.
The 10/50 scheme introduced after the devastating 2013 bushfires enables residents in bushfire-prone areas to remove trees within 10m and vegetation within 50m of their house without seeking approval. Mr Elliott said the NSW Government accepted all 30 recommendations and would introduce legislation to Parliament today to amend the Rural Fires Act 1997 and separately tighten the NSW RFS 10/50 Code of Practice.
The amendments also include measures to protect firefighters and other people who are carrying out hazard reduction activities or clearing vegetation under the scheme.
"This Government strongly believes that property owners should be empowered to protect their property, but it was clear that some people were clearing trees for reasons which had nothing to do with bushfire protection," Mr Elliott said.
It maintains the reduced entitlement area of 100m from higher risk vegetation (originally 350m), covering 85 per cent of properties historically destroyed in a bush fire. Mr Speakman said the strengthened scheme would introduce stronger environmental protections such as excluding koala habitats, littoral rainforests, Aboriginal places, and trees within 100m of the coastline and mapped estuaries.
"The scheme will now also exclude critically endangered plants, critical habitats, all mangroves and saltmarshes and a range of critically endangered ecological communities," Mr Speakman said. "About half of the 30 recommendations introduce greater environmental protections."
Deputy Commissioner Rogers said the review encourages councils to take greater responsibility of their bushfire prone land. The RFS can exclude low-risk pockets of bushland from the scheme if it is satisfied that council has appropriate mitigation strategies in place.
"This review has not been an easy task but we think we have the balance right. We thank the more than 3,500 residents, councils, community groups and other stakeholders who took the time to make a submission," he said.
Residents can check their eligibility for the 10/50 scheme and view a copy of the report at www.rfs.nsw.gov.au/1050.
Research priorities for Antarctic and Southern Ocean science
August 11, 2015 – An initiative to better understand how melting ice sheets will contribute to sea-level rise, efforts to decode the genomes of organisms to understand evolutionary adaptations, and a next-generation cosmic microwave background experiment to address fundamental questions about the origin of the universe are the top research goals for Antarctic and Southern Ocean science recommended in a new report from the National Academies of Sciences, Engineering, and Medicine.
The report, which offers a strategic vision to guide the U.S. Antarctic Program at the National Science Foundation over the next 10 years, also recommends that NSF continue to support a core program of investigator-driven research across a broad range of disciplines and strengthen logistic and infrastructure support for the priority research areas.
"The discoveries emerging from the Antarctic and the Southern Ocean advance our understanding of how our planet works and how our universe formed," said Robin Bell, professor of geology and geophysics at the Lamont-Doherty Earth Observatory of Columbia University in New York and co-chair of the committee that conducted the study. "Continued Antarctic and Southern Ocean research will produce new insights that will be critical as society adapts to the global consequences of change in these remote regions."
Informed by extensive input from the scientific community, the committee selected the three large-scale research goals based on the criteria of compelling science, potential for societal impact, time sensitivity, readiness and feasibility, and key areas for U.S. and NSF leadership. Additional criteria included partnership opportunities, impacts on NSF program balance, and the potential to help bridge disciplinary divides.
The report proposes a major new effort called the Changing Antarctic Ice Sheets Initiative to investigate how much and how fast melting ice sheets will contribute to sea-level rise. The initiative's components include a multidisciplinary campaign to study the complex interactions among ice, ocean, atmosphere, and climate in key zones of the West Antarctic Ice Sheet, and a new generation of ice core and marine sediment core studies to better understand past episodes of rapid ice sheet collapse.
A second strategic research priority is to understand from a genetic standpoint how life adapts to the extreme Antarctic environment. For more than 30 million years, isolated Antarctic ecosystems have evolved to adapt to freezing conditions and dramatic environmental changes, and now must adapt to contemporary pressures such as climate change, ocean acidification, invasive species, and commercial fishing. Sequencing the genomes and transcriptomes of critical populations, ranging from microbes to marine mammals, would reveal the magnitude of their genetic diversity and capacity to adapt to change.
In addition to being a vast natural laboratory, Antarctica has a dry, stable atmosphere that offers an ideal setting for astrophysical observations. The report recommends a next-generation experimental program to observe cosmic microwave background radiation, the "fossil light" from the early universe. This would include an installation of a new set of telescopes at the South Pole, as part of a larger global array, which will allow highly sensitive measurements that could detect signatures of gravitational waves. Such observations might provide evidence that could confirm the theory of cosmic inflation and the quantum nature of gravity, as well as address other enduring questions about the nature of the universe.
"Although remote, the changes occurring in the Southern Ocean and Antarctica can directly influence the United States," said committee co-chair Robert Weller, senior scientist at Woods Hole Oceanographic Institution in Massachusetts. "But these are challenging areas to do research, so there is a pressing need to prioritize the allocation of resources in order to assure reliable, safe support for critical observations and research campaigns."
The report recommends the following as key needs for supporting and implementing the priority research goals and other areas of Antarctic and Southern Ocean science:
• Expanded access to remote field sites, including a deep field camp and logistics hub, over-snow traverse capabilities, and improved all-weather access to research stations and field locations by air;
• Design and acquisition of a new heavy icebreaker ship and an ice-capable polar research vessel;
• Support for sustained observations through strategic augmentation and coordination of existing observational networks;
• Improved communications and information technology for data transmission; and
• Efforts to facilitate more open and coordinated data collection, sharing, and integration.
The report notes that the priority research initiatives all require some degree of collaboration among NSF divisions, with other U.S. agencies, and with other nations. In addition, NSF can play an important role in developing Antarctic-themed educational resources for K-12, undergraduate and graduate programs, and informal education institutions.
Get weed ready with NSW WeedWise app
04 Aug 2015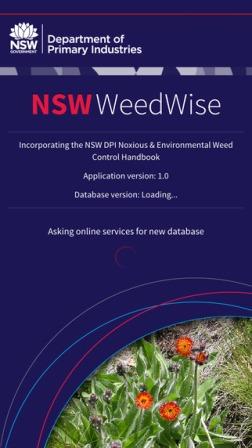 Following the successful launch of the NSW WeedWise app in March, the Department of Primary Industries (DPI) is encouraging land managers and farmers to put the technology to good use and plan their weed management strategies before spring.
DPI Manager Invasive Plants Programs Scott Charlton said the NSW WeedWise app is the first of its kind, combining profiles and control information for 300 high priority weeds for NSW.
"The app gives users a physical description of the weed, an image gallery and details about the weed's impacts, how it spreads, its preferred habitat and the herbicides registered for its control," Mr Charlton said.
"As well as finding out information, land managers and farmers can use the app to report high priority weeds to their local council.
"The app supports other significant investment across the state to limit the spread and impact of these high priority weeds."
Mr Charlton said feedback from land managers and farmers has been overwhelmingly positive.
"The app has been very popular, with over 2,200 downloads since it was launched in March this year," Mr Charlton said.
"User feedback has told us that the app is relevant, comprehensive and easy to navigate which will greatly benefit users."
Weeds impact significantly on agricultural production and the environment, so the new WeedWise app means everyone can take the driver's seat in managing weeds and preventing their spread in NSW.
The app was developed by DPI in conjunction with Reading Room Australia Pty Ltd.
NSW WeedWise is available free of charge through the Apple App Store or for Android users on Google Play.
Enabling the ICC to address Crimes against the Environment
August 10, 2015 - The large-scale intentional destruction of the environment during times of war should be made a crime under international law, according to a new book by a legal expert at the University of Western Sydney.
UWS Professor of International Law, Steven Freeland, a former Visiting Professional within the Appeals Chamber of the International Criminal Court, has proposed a new international crime – 'Crimes against the Environment' - to address the deliberate destruction of natural habitats.
The crime, explained in detail in Professor Freeland's new bookAddressing the Intentional Destruction of the Environment, would allow the ICC to prosecute in cases of excessive environmental damage during war.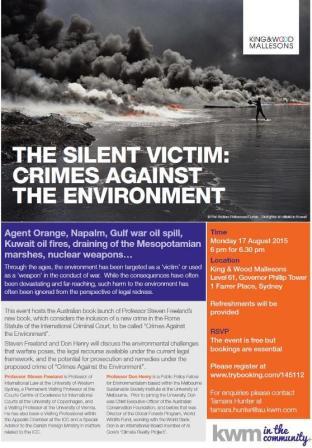 Under Professor Freeland's proposal, Crimes against the Environment would address environmental destruction that 'shocks the conscience of humanity'.
"As we reflect on the 70th anniversary of the two atomic bombs in Japan, it is important to carefully assess the need to criminalise deliberate environmental destruction as a strategy of warfare. The existing international rules have largely been ineffective and inappropriate, and have in practical terms done little to deter deliberate environmental destruction, particularly when measured against perceived military advantages," says Professor Freeland.
"For example, during the first Gulf War, the retreating Iraqi army deliberately set alight almost 800 oil wells and polluted the gulf with millions of barrels of oil. The situation was likened to 'Dante's Inferno', and the environmental destruction caused by these actions was potentially catastrophic."
"We need to prevent situations where the natural environment is intentionally targeted as a 'victim', or is somehow manipulated to serve as a 'weapon' of warfare. Under the proposed new crime, the ICC would have an appropriate tool to bring the perpetrators of such actions to justice."
Professor Freeland's book Addressing the Intentional Destruction of the Environment will be launched at an event at the offices of King & Wood Mallesons, 1 Farrer Place, Sydney at 6pm on Monday 17 August.
Joining Professor Freeland to discuss the environmental challenges of warfare will be Professor Don Henry from the Sustainable Society Institute at the University of Melbourne, who was formerly the Chief Executive Officer of the Australian Conservation Foundation.
RSVP (Free Admission) and Book at:www.trybooking.com/Booking/145112
Pittwater YHA Envirofun Weekend August 28-30.
Do something important and have fun too! PNHA assists with birding and botany activities. Eight years of Asparagus removal in Spotted Gum forest have transformed the bush. Go with friends, book through the hostel.
Volunteer for two mornings' bush regeneration and receive:
• Free accommodation
• 2 evening meals + 2 BBQ lunches + 2 morning teas
• Free use of kayaks
• Alternatively come for a Sat or Sun morning's bush regeneration
and enjoy a morning tea & bbq lunch & kayak
Cost: $20 contribution for a weekend of great company, food and activities.
Bookings Essential: $50 non-refundable booking fee with a $30 refund on arrival.
Phone: 9999 5748 Email: pittwater@yha.com.au
Pittwater YHA Backpacker Hostel - Nature & Wildlife Heaven
Pittwater YHA hostel is nestled on the hillside of Morning Bay in Ku-ring-gai National Park. This hostel is an easy escape from the busy city life of Sydney and ideal for groups.
Katandra Sanctuary Open Days 2015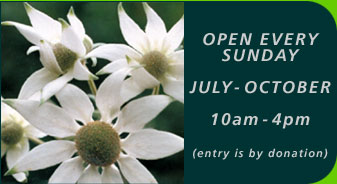 Katandra opens to the public every Sunday in July, August, September and October, from 10am to 4pm. The first will be Sunday July 5th with entry by donation.
See: Katandra Sanctuary Open Days 2015 by Marita Macrae
Reverse Vending Machines Now in City of Sydney
You know what's magic? Turning an empty bottle into tickets to Sydney NYE or an iPad Mini 2! More info on our reverse vending machines: http://ow.ly/P7eiB
AUSTRALIA'S 2030 EMISSIONS REDUCTION TARGET
11 August 2015 Media Release: Prime Minister, Minister for Foreign Affairs, Minister for the Environment
Australia will reduce greenhouse gas emissions so they are 26-28 per cent below 2005 levels by 2030.
This is a responsible and achievable target. It is comparable to the targets of other developed countries and allows our economy and jobs to grow strongly.
The target builds on Australia's excellent record. We met and beat our first Kyoto target and expect to do the same in 2020 through the Government's Direct Action plan.
Australia is making a strong and credible contribution to the international effort to tackle climate change.
Our emissions intensity and emissions per person will fall further than other developed economies.
Australia's emissions per person will decline by at least 50 per cent between 2005 and 2030, while emissions per unit of GDP will fall by 64 per cent.
The Government will meet Australia's 2030 target through policies built on the successful Direct Action plan, in particular the Emissions Reduction Fund and its Safeguard Mechanism.
The Emissions Reduction Fund is already achieving significant emissions reductions – with 47 million tonnes contracted at less than $14 per tonne in the first auction alone.
We are on our way to planting 20 million trees by 2020 and have rolled out more than 350 Green Army projects around the country.
There are many additional ways we can reduce emissions, while saving businesses and households money and lifting productivity.
We will prioritise a National Energy Productivity Plan, working with State and Territory governments to improve energy productivity by up to 40 per cent by 2030.
We will develop a National Climate Resilience and Adaptation Strategy.
The Government will review Australia's emissions reduction policies in detail in 2017-18, in close consultation with businesses and the community.
We are committed to tackling climate change without a carbon tax or an emissions trading scheme that will hike up power bills for families, pensioners and businesses.
At 26-28 per cent, Australia's target gets the right balance between our economic and environmental responsibilities.
We have a strong and credible target to take to Paris and Australia will work with our international partners to achieve a strong agreement at the United Nations Climate Change Conference in December.
Saving Laponiya – Tasmanian Forests
Wilderness Australia: Published on 10 Aug 2015
The Wilderness Society and University of Tasmania come together to research carbon accounting in Laponiya's forests.
Have your say on modifications to Wambo Mine
Media Release: Department of Planning and Environment
5 Aug 2015
A proposal to make modifications to Wambo Mine will be on exhibition from today for community feedback.
The Department of Planning and Environment is keen to hear the community's views on the application, which seeks to develop three additional underground longwall panels to recover an additional 5.6 million tonnes of run-of-mine coal.
This will result in a minor increase in coal processing waste.
A spokesperson for the Department of Planning and Environment said the local community always has an opportunity to share their views.
"Community consultation is an integral part of the planning process and the applicant will have to respond to the feedback we receive and this is taken into consideration when we develop our recommendations," the spokesperson said.
"It's easy to participate by going online and we encourage everyone to take a look and have their say."
To make a submission or view the environmental impact statement, visit www.majorprojects.planning.nsw.gov.au. Submissions can be made from Wednesday 5 August 2015 until Monday 24 August 2015.
Written submissions can also be made to:
Department of Planning & Environment, Attn: Planning Services,GPO Box 39, Sydney NSW 2001
The EIS is also available to view in person at:
Department of Planning and Environment, 23-33 Bridge Street, Sydney
Singleton Council, Administration Centre, Cnr Queen Street & Civic Avenue, Singleton
Nature Conservation Council, Level 2, Wilson Street, Newtown
____________________
Direct link:www.majorprojects.planning.nsw.gov.au/index.job_id=7194
Bringing the Tasmanian devil back to mainland Australia would restore ecosystem health
August 11, 2015 - University of New South Wales
Reintroducing Tasmanian devils to the mainland could improve biodiversity by limiting the spread of red foxes and feral cats in habitats where dingoes have been culled, a new study suggests.
Tasmanian devils (Sarcophilus harrisii) once lived across the Australian continent, but went extinct on the mainland about 3,000 years ago -- likely as a consequence of being hunted by dingoes.
Today, extensive dingo culls to protect livestock have shifted the ecological balance, paving the way for invasive predators to wreak havoc with native mammals, worsening Australia's extinction crisis and igniting discussions about bringing the devil back to the mainland.
Ecologists from UNSW Australia in Sydney have now assessed -- for the first time -- the impact of reintroducing Tasmanian devils to forest ecosystems in South Eastern parts of New South Wales, Australia.
"There are large areas where the dingo is gone and we need a predator who can suppress fox numbers," says PhD candidate Daniel Hunter from the UNSW School of Biological, Earth and Environmental Sciences.
"The devil is the obvious answer. It doesn't pose as serious a risk to livestock, and it has played a major role in stopping foxes from establishing a foothold in Tasmania."
Hunter is the lead author of a study published in the journal Biological Conservation, which highlights the potential benefits of using the devil as a replacement apex predator. The study found that the marsupial could restore important ecosystem functions once performed by dingoes.
In addition, reintroduction could help ensure the long-term survival of the devil, which has seen massive population decline over the last two decades from devil facial tumour disease.
The team reviewed previous studies to understand more about the ecological impacts of dingoes, devils and foxes, and then applied this information to their models, which tried to predict how a range of ecosystems would respond to the presence of devils.
These models mapped out different scenarios in which the re-introduced devil co-existed with varying populations of the two other predators: ranging from completely eradicated, to reduced, and abundant.
Their results suggest that reintroducing devils would result in fewer foxes and feral cats, as well as grazing herbivores such as wallabies, which remove vegetation that helps smaller animals hide from predators.
"We suspect that they help control the fox and cat populations by directly attacking them and their young," says co-author Associate Professor Mike Letnic from UNSW. "There is very good evidence from Tasmania that cats modify their movements and numbers are lower where there are healthy devil populations."
The research also suggests there would be benefits for small and medium-sized animals, such as bandicoots and ringtail possums, as well low-lying vegetation. However, threatened species vulnerable to fox predation benefited little from devil introduction.
"Devils aren't a silver bullet, but we think that they could do a lot of good on the mainland, and this study indicates that a monitored process of reintroduction could actually work," says Associate Professor Letnic. "We need to take action to arrest the extinction crisis we have in Australia, and that requires being bold and trying something new."
Daniel O. Hunter, Thomas Britz, Menna Jones, Mike Letnic.Reintroduction of Tasmanian devils to mainland Australia can restore top-down control in ecosystems where dingoes have been extirpated. Biological Conservation, 2015; 191: 428 DOI:10.1016/j.biocon.2015.07.030
Improving mining regulation in NSW: Stage 2
Media Release: Department of Planning and Environment
28 Jul 2015
The Department of Planning and Environment today released a number of guidelines for public feedback, which provide clear and consistent requirements for State significant mining development in NSW.
The guidelines are part of the broader Integrated Mining Policy, and include:
Independent Audit Guidelines – to ensure that independent audits of State significant developments in NSW adopt a consistent approach and meet minimum standards.
Web-based Reporting Guidelines – to encourage operators to apply a consistent approach to the publication of information regarding mining operations and make more information available to the public.
Annual Review Guidelines – to assist operators of State significant mining developments to prepare annual reviews.
Water Regulation and Policy – to provide an overview of the current policies and regulations in relation to possible water impacts from mining and petroleum developments in NSW.
Planning Agreement Guidelines – to assist councils and mining companies in negotiating planning agreements for State significant mining developments.
A spokesperson said this was the second stage of the Integrated Mining Policy's exhibition and gave the community and industry a chance to provide feedback on the draft documents.
"These Guidelines and policy documents will help major mining projects operate safely and comply with their approval conditions," the spokesperson said.
This is part of a suite of mining policy reforms. The first stage of the Integrated Mining Policy, focussing on applying stringent, clear and consistent requirements to mining applications was released in May for public comment. The Department is currently considering feedback.
In addition, the NSW Government also released a draft amendment to the state policy governing mining in NSW – the State Environmental Planning Policy (Mining, Petroleum Production and Extractive Industries) known as the Mining SEPP.
The draft amendment would remove a provision making the significance of the resource the principal consideration under the Mining SEPP when determining mining projects. It was on exhibition for public feedback this month and the Department is currently considering the feedback.
The exhibition of the Integrated Mining Policy Stage 2 is open until 7 September.
To give feedback visit www.planning.nsw.gov.au/onexhibition
______________________________
Direct link: planning.nsw.gov.au/index.pl?action=view_job&job_id=7123
Sunday Morning Birdwatching with PNHA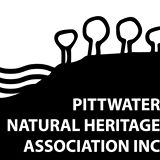 Would you like to know more about our local birds? Our guides can help you discover the birdlife in these wonderful bushland reserves.
20 September, Irrawong Reserve, Warriewood
15 November, Warriewood Wetlands, Warriewood
Our birdwalks start at 7.30 or 8am and last for a couple of hours. Bring binoculars and morning tea for afterwards if you like. Older children welcome.
Contact us to book and get details for each walk. Email pnhabirdwatching@gmail.com or ph: 0439 409 202 / 0402 605 721.
TURNING THE TIDE ON MARINE MANAGEMENT
The NSW Government is improving the management of our precious marine estate with the launch of a new Threat and Risk Assessment Framework.
Minister for Primary Industries, Niall Blair, and Minister for the Environment, Mark Speakman, today released new guidelines on how the NSW Government will assess the threats and risks to our marine estate.
"Last year, an historic bill passed the NSW Parliament to make sure the state's marine estate is managed based on science and not politics," Mr Blair said.
"This is the first step in implementing this Marine Estate Management Act 2014, which sets out a robust legal requirement to assess economic, social and environmental threats, such as pollution, loss of biodiversity, restricted access, anti-social behaviour, and impacts of pests and diseases.
"This framework, developed by the Marine Estate Management Authority with expert guidance from the Marine Estate Expert Knowledge Panel, is at the heart of the NSW Liberals & Nationals Government's new era in marine estate management."
Mr Speakman said the framework will consider not only the imminent threats to our coasts and marine waters, but also the cumulative impacts and potential threats over the coming decades.
"This will allow the NSW Government to focus its efforts around the key threats to the marine environment, and deliver on its vision for a healthy coast and sea," Mr Speakman said.
"We are committed to managing our marine environment for the greatest well-being of the community, now and into the future."
Initially the framework will be applied to two key projects:
- a state-wide Marine Estate Threat and Risk Assessment; and
- the Hawkesbury Shelf Marine Bioregion Assessment, covering the area from Newcastle to Shellharbour.
The community is encouraged to have their say about both of these projects and the framework in the coming months, and the Authority may refine the framework over time after it has been applied to the first two projects.
The Ministers also today launched an interactive web portal to allow the community to have input into the Hawkesbury Shelf Marine Bioregion Assessment by providing local information on benefits and threats associated with their favourite sites within the bioregion.
The NSW Government is now seeking crucial information from the public regarding sites within the bioregion, the benefits they gain from their use of these sites, and what they see as key threats and ideas on how to manage those threats.
Along with expert input, the information people provide will help identify management options to enhance marine biodiversity conservation whilst maximising community benefits."
Eleven sites in the Hawkesbury marine bioregion have already been identified for priority assessment and the community is invited to nominate additional sites via the web portal that they would like to see considered:
• Barrenjoey Head (an existing Aquatic Reserve)
• Bouddi National Park Marine Extension
• Bronte-Coogee (an existing Aquatic Reserve)
• Cape Banks (an existing Aquatic Reserve)
• Chowder Bay
• Long Reef (an existing Aquatic Reserve)
• Narrabeen Head (an existing Aquatic Reserve)
• North Harbour (an existing Aquatic Reserve)
• North Harbour extension – Manly Wharf and Manly Cove
• Magic Point, Malabar
• Wybung Head
The web portal, framework and more information can be accessed at www.marine.nsw.gov.au
Direct Link to page: www.marine.nsw.gov.au/key-initiatives/hawkesbury-shelf-marine-assessment/hawkesbury-shelf-marine-bioregion-assessment-webportal
The web portal will be open until 28 August 2015.
NSW Govt.Office - HAVE YOUR SAY
Snake Rock Aboriginal area draft plan
Draft plan of management for the Snake Rock Aboriginal area
What is the draft plan of management for?
The draft plan is on public exhibition until 25th September 2015, it provides members of the community with the opportunity to have a say on the future management direction/s for the Aboriginal area.
Have your say
Anyone can make a comment of the draft plan by sending a written submission by email to: msw.planning@environment.nsw.gov.auor online at NSW Office of Environment and Heritage's website or by post to:
The Planner - NSW National Parks & Wildlife Service
PO Box 144, Sutherland NSW 1499
Formal Submission
Date: Jun. 12 - Sep. 25, 2015: Time: 9:00am — 5:00pm
Submission address
The Planner NSW National Parks & Wildlife Service PO Box 144 Sutherland NSW 1499
More Information: NSW NP&WS Planning Team (02) 6841 0921
Agency Website Consultation Website
Environmentally Hazardous Chemicals Act: Review of environmentally hazardous chemicals legislation
What is the Regulation about?
The Environmentally Hazardous Chemicals Act and the Environmentally Hazardous Chemicals Regulation regulate hazardous chemicals at various points throughout their life-cycle, from manufacture to use and disposal. The Act commenced in 1985 and has not undergone a fundamental review since that time despite the development of new industrial chemicals and chemical processes and technologies over the intervening years. The Environment Protection Authority (EPA) is undertaking a review of the environmentally hazardous chemicals legislation with a view to modernising it. A discussion paper has been prepared outlining proposed changes to the legislation. These changes seek to enhance the EPA's ability to prevent adverse health and environmental impacts from hazardous chemicals as well as simplify some processes.
Have your say
The EPA welcomes comments from the community on the proposed changes.
The discussion paper and further information about the review are available at epa.nsw.gov.au
Formal Submission
Date: Jul. 9 - Aug. 21, 2015
Time: 9:00am — 5:00pm
Submission address
Manager Chemicals Reform Environment Protection Authority Po Box A290 Sydney South NSW 1232
More Information: chemicals.reform@epa.nsw.gov.au
Agency Website http://www.epa.nsw.gov.au/
Melting glaciers feed Antarctic food chain
August 11, 2015 - Nutrient-rich water from melting Antarctic glaciers nourishes the ocean food chain, creating feeding "hot spots" in large gaps in the sea ice, according to a new study.
New research finds that iron stored in the region's glaciers is being shuttled by melting water to open areas of the ocean, called polynyas, where it stimulates growth of phytoplankton, ocean algae that form the base of the marine food chain. Krill and fish thrive on phytoplankton, and these smaller animals support penguins, seals and whales that feed and breed in the polynyas that ring the Antarctic coast, according to new research.
Increased melting of Antarctic glaciers in the coming decades, which scientists say could occur as a result of climate change, could cause a spike in the amount of iron in the polynyas, according to the new study. The increased iron could boost phytoplankton in these open areas, potentially providing more food for the entire food chain, suggests the new study accepted for publication in Journal of Geophysical Research: Oceans, an American Geophysical Union journal.
"These coastal polynyas are sensitive to inputs from adjacent glaciers, and these glaciers are probably going to accelerate their melting in the future, which is certainly going to have implications for these polynyas," said Kevin Arrigo, a biological oceanographer with the Department of Earth System Science at Stanford University in California, and lead author of the new study.
"Coastal Antarctica is likely to become a more productive place in the future," Arrigo said.
Polynyas are created during the summer when winds whip off the Antarctic Ice Sheet, pushing floating sea ice away from the shore. These open areas of water, which range from the size of San Diego to an area equal to the Great Lakes, are hot spots for phytoplankton and, in turn, the entire ocean food chain, according to Arrigo.
"When you look at satellite images of ocean color, these areas just light up [green] compared to the [blue] waters around them," he said.
The new research by Arrigo and his team suggests that the amount of water leaving melting Antarctic glaciers is the largest driver behind the abundance of phytoplankton in the polynyas, not sunlight or temperature as scientists had previously thought. Larger amounts of water coming off the glaciers carry more iron into the polynyas, which should simulate more phytoplankton growth, according to the new study.
This new information about phytoplankton growth in polynyas, based on satellite data, gives scientists greater insight into how the Antarctic marine food web works and how it could be affected by climate change, according to the study's authors. Arrigo noted that although climate change could increase the amount of iron in the polynyas, any positive effects of the additional iron may be offset by other climate change-driven environmental shifts. He added that most marine organisms will be negatively affected by global increases in ocean temperatures and acidification that are expected to happen as a result of climate change.
The new research could also shed light on how carbon is stored in the ocean, Arrigo said. The new study suggests that phytoplankton in the polynyas could be responsible for pulling in large amounts of carbon dioxide from the atmosphere through photosynthesis. The polynyas could be acting as storage sites for carbon released into the atmosphere by fossil fuel burning, according to the new study.
"These polynyas appear to be disproportionately important, for their size, as sinks of carbon. And the reality is that they really are not included in anyone's carbon budget," said Arrigo.
Measuring polynyas, phytoplankton
The researchers used satellite images from 1997 to 2014 to calculate the amount of phytoplankton growing in 46 polynyas that ring the coast of Antarctica. They compared these numbers with data describing the size of the polynyas, the melt rate of nearby glaciers, and the width of the local seafloor in order to identify which environmental characteristics could be linked to phytoplankton growth.
The study found that phytoplankton were most abundant in polynyas near glaciers pumping out large amounts of water. The authors believe water from the glaciers acts as a food delivery system for the algae, bringing iron right to the phytoplankton's doorstep.
Phytoplankton need iron to grow, but the nutrient is scarce in many Antarctic coastal waters. Glaciers, however, accumulate iron from sediments they pick up as they grind across the land and from dust blown onto the ice. Water coming off the melting glaciers transports the iron into the ocean water, where it makes it way to the polynyas, according to the new research. Large amounts of glacial meltwater and iron mix into polynyas that have formed near glaciers. Polynyas far from glaciers receive less of the glacial meltwater and less iron, according to the new study.
While iron-rich water from melting glaciers controls the majority of the phytoplankton growth in polynyas, the study also shows phytoplankton numbers increased in polynyas located over wide, shallow seafloors. Seafloor sediments contain iron from both sunken, dead organisms and dirt from the land. Local water currents moving into shallow waters can stir up iron-rich sediments and carry iron from the shallow seafloors up to the surface, but it is harder for currents to resurrect sediments on deep seafloors, the study suggests.
Higher temperatures also enhanced phytoplankton growth but not nearly as much as Arrigo originally believed. The algae evolved to thrive at low temperatures, and the small differences in temperature between polynyas -- from 1 degree to 2 degrees Celsius (34 to 36 degrees Fahrenheit) -- does not make a large difference in the amount of phytoplankton, said Arrigo.
The new study helps scientists understand productivity in polynyas, said Peter Sedwick, a chemical oceanographer with Ocean, Earth & Atmospheric Sciences at Old Dominion University in Norfolk, Virginia, who was not associated with the study.
Field measurements are needed to prove the connection between phytoplankton growth in polynyas and iron coming from melting glaciers, he said. This could help shed further light on how phytoplankton productivity -- and food for fish, penguins and seals -- could change as a result of climate change, Sedwick added.
Kevin. R. Arrigo, Gert L. van Dijken, Aaron Strong. Environmental controls of marine productivity hot spots around Antarctica.Journal of Geophysical Research: Oceans, 2015; DOI:10.1002/2015JC010888
Proposed threatened species listings: Have your say on proposed threatened species listings
What's this about?
The Fisheries Scientific Committee (FSC), established under Part 7A of the Fisheries Management Act 1994, proposes to list the following animals found in NSW as threatened species:
• Stocky Galaxias (Galaxias tantangara) – Critically Endangered Species
• Hanley's River Snail (Notopala hanleyi) – Critically Endangered Species
• Darling River Snail (Notopala sublineata) – omit as an Endangered species and insert as a Critically Endangered Species
The FSC reviewed information and found that the three species are facing an extremely high risk of extinction in NSW in the immediate future, as determined in accordance with criteria prescribed by the Fisheries Management (General) Regulation 2010.
The proposed determinations can be viewed at DPI Fisheries Head Office, District Fisheries Offices and on the Fisheries Scientific Committee website.
Have your say
The public are invited to view the proposals and submit written feedback via email fsc@dpi.nsw.gov.au or by post:
Fisheries Scientific Committee - c/- NSW DPI, PO Box 1305, Crows Nest NSW 1585
Formal Submission: Date: Aug. 5 - Sep. 16, 2015, Time: 9:00am — 5:00pm
Catastrophic invertebrate extinction in Hawai'i, and globally
August 10, 2015 - Hawai'i has been called the "extinction capital of the world." But, with the exception of the islands' birds, there has until now been no accurate assessment of the true level of this catastrophic loss. Invertebrates (insects, snails, spiders, etc.) constitute the vast majority of the species that make up Hawai'i's formerly spectacularly diverse and unique biota. A team of researchers, including scientists from the Pacific Biosciences Research Center (PBRC) at the University of Hawai'i at Mānoa, the Bishop Museum in Honolulu, Howard University in Washington DC, and the French National Museum of Natural History in Paris, recently published the first rigorous assessment of extinction of invertebrates in Hawai`i.
The team focused on the most diverse group of Hawaiian land snails, known as the family Amastridae, of which 325 species have been recognized -- all known only from Hawai'i. The researchers determined that only 15 of these species could still be found alive, and estimated that the rate of extinction may have been as high as 14 percent of the fauna per decade.
In a companion study published in the Proceedings of the National Academy of Sciences, members of the team, in collaboration with mathematics and bioinformatics specialists at the Pierre and Marie Curie University in Paris, addressed invertebrate extinction globally.
Since the 1980s, many biologists have concluded that Earth is in the midst of a massive biodiversity extinction crisis caused by human activities. Yet only around 800 of the planet's 1.9 million known species are officially recorded as extinct by the International Union for the Conservation of Nature (IUCN) "Red List." Skeptics have therefore asked, "Is there really a crisis?"
"We showed, based on extrapolation from a random sample of land snail species from all over the world, and via two independent approaches, that we may already have lost 7 percent (130,000 extinctions) of all the animal species on Earth," said Robert Cowie, research professor at PBRC and co-author of the two studies.
This loss far exceeds the number reported as extinct on the IUCN Red List. The IUCN's number is based primarily on assessments of birds and mammals and essentially excludes invertebrates, even though invertebrates constitute roughly 99 percent of known biodiversity.
Based on their findings, the researchers show that the biodiversity crisis is real and stressed the need to include assessments of invertebrates in order to obtain a more realistic picture of the current situation, known widely as the "sixth mass extinction."
Journal References:
1. Claire Régnier, Guillaume Achaz, Amaury Lambert, Robert H. Cowie, Philippe Bouchet, Benoît Fontaine. Mass extinction in poorly known taxa. Proceedings of the National Academy of Sciences, 2015; 112 (25): 7761 DOI: 10.1073/pnas.1502350112
2. Claire Régnier, Philippe Bouchet, Kenneth A. Hayes, Norine W. Yeung, Carl C. Christensen, Daniel J. D. Chung, Benoît Fontaine, Robert H. Cowie. Extinction in a hyperdiverse endemic Hawaiian land snail family and implications for the underestimation of invertebrate extinction. Conservation Biology, 2015; DOI: 10.1111/cobi.12565
Have your say critically endangered fish and snails
07 Aug 2015 - People are being encouraged to provide feedback on a proposal to list a newly described species of fish and two species of river snail as critically endangered species in NSW.
The independent NSW Fisheries Scientific Committee (FSC) has reviewed information on the Stocky Galaxias, Darling River Snail and Hanley's River Snail, and found each are facing an extremely high risk of extinction in the immediate future.
FSC Chairperson, Associate Professor Mark Lintermans said the Stocky Galaxias is a newly described species that is thought to only be present in about a four kilometre stretch of a single stream in Kosciusko National Park.
"Very little is known about this small fish species and it is currently threatened due to its small distribution and many environmental factors putting this species at a very high risk of extinction," Associate Professor Lintermans said.
The Darling River Snail was once common and widespread in the Darling River system whilst the Hanley's River Snail was also common and widely distributed in the Murray River catchment.
The Darling River Snail has been listed as an endangered species in NSW since 2001, however the species has continued to decline and the Committee is proposing to upgrade the listing to critically endangered.
"The populations of both the snail species has rapidly declined over the last few decades and through its reviews, the Committee found that they should both be listed as critically endangered in NSW," Associate Professor Lintermans said.
"It is believed that the Darling River Snail and Hanley's River Snail population has reduced to a handful of locations, principally in irrigation pipelines, because of activities associated with river flow management and predation by common carp."
Should the three species be listed as critically endangered, they would become totally protected in NSW and anyone found harming, buying, selling or possessing them could face fines of up to $220,000 and two years' imprisonment.
Anyone wanting to comment on the proposed determinations should do so by visiting, www.haveyoursay.nsw.gov.au by 16th September 2015.
Sport TV exposing children to thousands of alcohol-advertisements per year
August 11, 2015 - New research from Monash University shows that children are being exposed to thousands of alcohol adverts when watching sport TV, questioning the effectiveness of advertising regulations designed to protect children.
The study, published in the international journal PLOS ONE, found that 87 per cent of all alcohol adverts during the daytime were in sport TV when hundreds of thousands of children were watching. A clause in Australia's advertising regulations allowing alcohol advertising in live sport programming during the day when children are watching appears to be responsible for children's exposure to thousands of alcohol adverts each year.
The research is the first to examine the extent of alcohol advertising in sport vs. non-sport TV, and match times when alcohol advertising was present on TV with the times when children and young adults where known to be watching. There were 6049 alcohol adverts on free-to-air sport TV in 2012, with significantly more alcohol adverts per hour in sport than non-sport TV. Most of the alcohol advertising coincided with children and adolescent's peak viewing times.
"Taking into account the amount of programming time for sport vs. non-sport TV there's four alcohol adverts in sport for every one in non-sport TV. Australian children love watching sport but unfortunately they are going to have to watch a lot of alcohol ads as well," study lead, Associate Professor, Kerry O'Brien said.
International research shows that greater exposure to alcohol advertising in children and adolescents is associated with earlier alcohol initiation and more problematic drinking in later life. Several European nations already have bans on alcohol advertising and sponsorship in sport and Russia implemented a ban in 2013 to fix its problematic drinking culture. Stronger restrictions on alcohol advertising and sponsorship in sport are also being considered in Ireland, South Africa, New Zealand, and the UK.
"Watching sport with your kids is great family entertainment, but if culture is what you see around you, then it's pretty clear from these results that what children see when they watch sport is a drinking culture," study co-author, Dr Sherilene Carr, said.
The results of the study show that children's exposure to alcohol advertising could be halved if the clause in regulations allowing alcohol advertising in sport during the daytime was removed, and alcohol adverting was not allowed before 9.30pm.
The research, funded by VicHealth, the Australian Research Council, and Australian National Preventative Health Agency, comes at a time when proposed changes to the Commercial Television Industry Code of Practice (CTICP) would see alcohol advertising permitted at 7.30pm rather than 8.30pm, and a potential doubling of alcohol advertising in sport TV during children's peak viewing times.
When asked about the proposed changes to the code, Associate Professor O'Brien said, "The research data would suggest you'd have a large increase in children's exposure to alcohol advertising. I can understand that advertisers and alcohol companies want to make money for shareholders, but it shouldn't be at the expense of young peoples' health."
Kerry S. O'Brien, Sherilene Carr, Jason Ferris, Robin Room, Peter Miller, Michael Livingston, Kypros Kypri, Dermot Lynott. Alcohol Advertising in Sport and Non-Sport TV in Australia, during Children's Viewing Times. PLOS ONE, 2015; 10 (8): e0134889 DOI:10.1371/journal.pone.0134889
Medical researchers a step closer to developing anti-obesity pill
13 August 2015 - A weight loss pill could soon be possible thanks to the work of Deakin University medical researchers.
A team of researchers with Deakin Medical School's Metabolic Research Unit have taken the unique approach of combining two unusual pharmaceuticals – extracted from cannabis and vitamin A – with the ultimate aim of developing a drug to treat obesity.
"The results of our study show, for the first time, that particular compounds in cannabis and vitamin A can work together to reduce the deposit of lipids (fats)," said Dr Yann Gibert, the Head of the Metabolic Genetic Diseases Research Laboratory.
"This finding opens up exciting opportunities to potentially treat obesity without the need for invasive surgery."
The researchers used zebrafish and human cells to test the effect of the Endocannabinoid system (an active compound of cannabis which plays a role in appetite regulation and fat formation) and the Retinoic Acid Pathway (an active component of vitamin A) on reducing the deposit of fat.
"The complementary actions of the Endocannabinoid system and Retinoic Acid Pathway in reducing fat deposits have the potential to treat obesity in a safer and more effective way than if they were used independently," Dr Gibert said.
"This approach only focusses on fat, and avoids effects on the brain, which has been a concern in previous research involving cannabis."
Dr Gibert said that it is well known that the cannabis system regulates appetite, but, previously, adverse effects have prevented use of the drug in humans for medical purposes. His research has found a way to potentially remove these side effects by using the two systems in combination, and at a lower dosage.
While this study has demonstrated that these two pathways can work together during fat accumulation, the way this happens is unclear.
Dr Gibert said that the next step for the team will be to test the drug's effectiveness further, and identify any side effects.
"If there are no side effects, new therapeutics could be ready for human use within five years," he said.
The results of the research are published in the prestigious international journal Endocrinology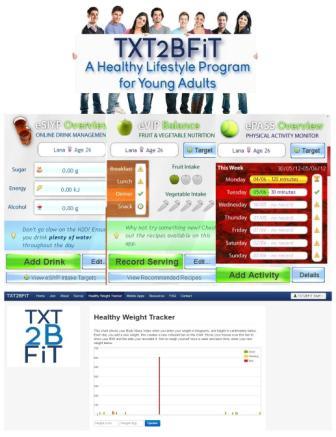 How mobile phones could save us from obesity
13 August 2015 - Mobile phones could be the golden ticket to halting weight gain and improving health in young Australians, according to new research from the University of Sydney's Charles Perkins Centre.
Researchers designed a world-first mobile phone intervention for young people at risk of obesity which used text messages, a mobile phone app, emails, diet resources and personalised coaching calls. Participants in the program lost weight, increased physical activity, ate more vegetables and drank fewer sugary drinks.
"Young adults are gaining more weight than any other group, with the average BMI of 18- to 24-year-olds now in the overweight range," said lead researcher Professor Margaret Allman-Farinelli from the University's Charles Perkins Centre and Faculty of Science.
"Young people are our lowest consumers of fruit and vegetables and our highest consumers of sugary drinks. They are also more likely to eat takeaway food.
"We know that weight gained in young adulthood often persists throughout later life, vastly increasing the risk of chronic diseases like diabetes and cardiovascular disease. Intervening early could therefore have an enormous impact on the global obesity crisis.
"Despite all of this, there are almost no prevention strategies specifically designed for young people," Professor Allman-Farinelli said.
The intervention, TXT2BFiT, is believed to be the first in the world to target young people using mobile technology and a program specifically designed for them, not for older adults. The research waspublished in JMIR mhealth and uhealth.
The 12-week program included daily motivational text messages, five personalised coaching calls, weekly emails and password-protected access to mobile phone apps to provide education and enable self-monitoring. A separate control group was provided with a two-page handout, a phone call to introduce the program, four text messages in 12 weeks and access to a website with basic information about the study.
At the end of the program, the intervention group was 2.2kg lighter than the control group, and consumed more vegetables, fewer sugary soft drinks, and fewer energy-dense takeaway meals. They also increased their total physical activity.
The 250 18- to 35-year-old overweight participants were chosen for their high risk of weight gain, and were randomised to the intervention or control groups.
"The results of the study show the effectiveness and importance of designing interventions specifically for young people, rather than relying on a one size fits all model," Professor Allman-Farinelli said.
"With the cost of health care in Australia set to hit $8 billion by 2032, mainly due to obesity, it's also critical that we find ways to prevent the condition before it becomes intractable, and brings with it devastating chronic diseases and associated conditions."
Researchers are now analysing follow-up data to find out whether the results were maintained six months after the study, and are investigating how such programs could be implemented in the wider community.
Experts unite to support new approach to suicide prevention
10 AUG 2015 - DAN WHEELAHAN UNSW
Australia could see a 20% drop in suicide attempts and deaths if governments took nine immediate steps, a UNSW mental health expert will tell a national summit today. Every year, suicide claims the lives of around 2500 Australians. A further 60,000 people make an attempt. Despite increased government investment, the Australian suicide rate has not declined, with an alarming increase in some communities.
UNSW Scientia Professor of Mental Health and Black Dog Institute Director Helen Christensen said until now Australia has not been able to agree on the best way to address this significant public health concern.
"Based on strong evidence from here and overseas, we have developed a new evidence-based, method of suicide prevention," Professor Christensen said.
The new approach involves the implementation of nine strategies in a community setting. Considerable interest has been received from stakeholders, including the NSW Government.
"Many of these activities are already in place, but for them to be most effective they need to be implemented simultaneously with the adequate support of communities, local health centres and government," Professor Christensen said.
"This approach will not only save the lives of people who are in crisis, it will actively reduce the number of people on their way to feeling that suicide is their only option."
Launched today by the Federal Health Minister Sussan Ley, the historic summit sees international and local suicide experts joined by state and national mental health commissioners, clinicians, emergency services, representatives from high risk communities such as Indigenous and Torres Strait islanders, the LGBTI Community and workforces such as mining and construction.
The nine strategies are:
1. Reducing access to lethal means;
2. Responsible reporting of suicide by the media;
3. Promotion of national suicide awareness programs;
4. School-based peer support and mental health literacy;
5. Gatekeeper training for those like to be in contact with high risk individuals (eg teachers, clergy, community social workers);
6. Regular suicide prevention training for emergency services;
7. Training GPs to assess risk and start conversations;
8. Adequate access to tailored evidence-based therapies such as CBT to high risk groups; and
9. Targeted support for people who have made a previous attempt or are in current crisis through phone and online counselling, training for emergency room staff and out-patient support.
Professor Christensen, who is also Chief Investigator of the NHMRC Centre for Research Excellence in Suicide Prevention (CRESP), is calling on State and Federal governments to show leadership and provide the support needed to implement the new approach.
"Should this occur, we expect to see a 20% drop in suicide deaths and attempts in the first year, a significant result in comparison to other national programs developed for other public health issues such as skin cancer or motor vehicle safety," Professor Christensen said.
Read more about the National Suicide Prevention Summit here
STUDENTS' CHANCE TO COMPETE IN NEW $7,000 NATIONAL DEMENTIA ESSAY COMPETITION
12/08/2015 - Australia's first National Dementia Essay Competition will be launched in September during Dementia Awareness Month, with more than $7,000 in prizes on offer, to encourage more university students to consider dementia care as a career choice.
The competition is being run by Australia's Dementia Training Study Centres, with support from Alzheimer's Australia and the Australian Journal of Dementia Care. UOW leads the dementia training study centres in NSW/ACT.
In keeping with the theme of this year's Alzheimer's Australia's Dementia Awareness Month – 'Creating a Dementia-Friendly Nation' – entrants will be invited to submit an essay explaining how their discipline can contribute to creating a dementia-friendly nation. The goal of this year's Dementia Awareness Month is to encourage Australians to become dementia-aware, have a better understanding of what it is like for a person to live with dementia, and ultimately be encouraged to create communities where people with dementia are supported to live a high-quality life with meaning, purpose and value.
"The aim is to attract interest from students from a wide range of disciplines, as almost every profession has a role to play in creating dementia-friendly communities," according to NSW/ACT Dementia Training Study Centre Director and AJDC Executive Editor Professor Richard Fleming from UOW.
CEO of Alzheimer's Australia, Carol Bennett, said: "It is great to see organisations and individuals placing an importance on being dementia friendly. We are incredibly excited to be involved in this project, and hope that it sparks conversations on the practical and simple things people can do in their communities to be inclusive of people living with dementia and their families and carers."
Professor Fleming said the competition was part of a wider strategy by Australia's five Dementia Training Study Centres designed to encourage more young professionals to choose dementia care as a career.
"We need to attract more high-calibre professionals to work in aged care generally and the care of people with dementia in particular," Professor Fleming said.
"Many just don't consider dementia care as a dynamic career. However, those of us who work in this field know that, despite the frustrations, it can be deeply satisfying and provides challenges that take all our professional expertise to solve.
"One of the reasons so few professionals are choosing the care of people with dementia as a career is that there are limited opportunities for them to become aware of, and think about, the opportunities during their undergraduate years.
"We need more bright young minds grappling with the issues surrounding the care of people with dementia. The first step is to get their attention. The DTSCs' Australian National Dementia Essay Competition is one way to do this," Professor Fleming said.
The National Dementia Essay Competition will be open to all second and third year undergraduate students enrolled in an Australian university, including those working in health or aged care. Entry details are available at www.dtsc.com.au/dementia-essay/
Entries will be accepted from 1 September to 30 September 2015, with the winners announced in the February/March 2016 issue of the Australian Journal of Dementia Care and on the Dementia Training Study Centres' website at www.dtsc.com.au
Major prizes of $2,000 (first prize), $1,000 (second) and $500 (third) will be awarded to three second-year students and three third-year students. The first 100 people to submit an essay will receive a complimentary one-year subscription to the Australian Journal of Dementia Care and the Schools of the winning students will receive a one-year subscription to the journal.
Specialist prizes will also be awarded. Organisations or individuals interested in sponsoring one of the specialist prizes can email dementia-essay@uow.edu.au for more information.
The competition builds on the existing successful NSW/ACT Dementia Training Study Centres essay competition for second-year undergraduate students from selected Australian universities, which asks students to explore how they, or their profession, can contribute to the care of people with dementia.
This essay prize and the new national competition are part of the NSW/ACT Dementia Training Study Centres' Scaffolding Project, which began four years ago.
"The Scaffolding Project is a deliberate attempt to provide undergraduates in health-related disciplines with experiences in the field of dementia care that will encourage them to consider not only what they can offer, but what they can gain, by working in this area," Professor Fleming said.
In addition to the essay competitions, the project includes work placements for third year students in a dementia care setting, scholarships for honours degree students intending to research a dementia-related topic, and support for undergraduate architecture and design students to create a building or object that will aid the care or well-being of people with dementia.
The Dementia Training Study Centres are funded by the Australian Government to strengthen the capacity of the health and aged care sectors to provide appropriate evidence-based prevention and early intervention, assessment, treatment and care for people with dementia. The five centres develop and deliver dementia-specific training resources, events, services and activities in all states, across all care sectors and to all health care disciplines. The centres are in NSW/ACT, led by UOW; Queensland, led by Queensland University of Technology; SA/NT, led by Alzheimer's Australia SA; Victoria/Tasmania, led by La Trobe University; and WA, led by Curtin University.
More than 342,000 people have dementia in Australia. This number is projected to reach more than half a million by 2030.
By Bernie Goldie UOW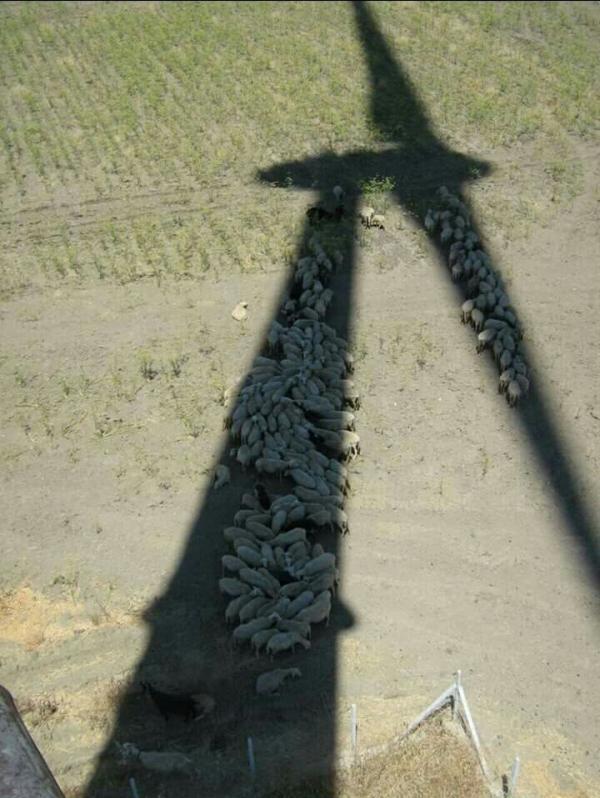 Disclaimer:
These articles are not intended to provide medical advice, diagnosis or treatment. Views expressed here do not necessarily reflect those of
Pittwater Online News
or its staff.
Jungle Genetics
Published on 12 Aug 2015
How do you map the DNA of an entire tropical mountain? Biologist Menno Schilthuizen explains how his team combine modern lab techniques with the methods of Victorian naturalists to uncover the origins of unique mountain species.
Find the full paper here
Sydney's cyclists twice as happy as other commuters: new research
13 August 2015 - Sydney's commuting cyclists are twice as happy as people who drive, walk or use public transport to get to work, University of Sydney research reveals.
"Cycling offers benefits that may not be available through other forms of travel," says Melanie Crane, who led the research.
"These benefits include the mental health benefits of being active outdoors, a greater control over and predictability of their commuting journey, a sense of fun and a way to save money.
"This may be why cycling commuters arrive for work in a happier mind frame than other commuters."
The study of 846 inner city Sydney commuters reports that cycling commuters have better overall quality of life and health satisfaction than public transport users, walkers and motorists, after statistically adjusting for other possible explanations such as age, sex, education and income levels.
Latest data from the Australian Bureau of Statistics (2011) reveals that two thirds of Sydney commuters use cars to get to work (62.6%), followed by public transport (22.8%), walking (4.7%) and cycling (0.9%). The study is one of the first internationally to investigate the relationship between quality of life and transport by comparing different travel modes.
Repeated surveys reveal that Sydney is one of the least cycling-friendly cities in the world.
Repeated surveys reveal that Sydney is one of the least cycling-friendly cities in the world.
"Commuting by bicycle in Sydney, like many other cities in Australia, is inhibited by a lack of separated bicycle paths and safe routes, which negatively impact quality of life and people's willingness to adopt cycling as a commuting option," says co-author, Professor Chris Rissel of the University of Sydney.
"Transportation appraisals and transport policy decisions often fail to include the experience of the transport journey from the user's perspective. Quality of life is an important measure of how individuals rate their health. How quality of life is affected by changes in the urban built environment such as traffic and transport is an increasingly important issue in public health".
The research is part of a three year study investigating changes in travel and health behaviours as a result of new cycling infrastructure. It was published in the international journal 'Quality of Life Research.'
World Suicide Prevention Day 2015 is Thursday 10 September. It is also RUOK? Day in Australia.
In 2015, the international theme of World Suicide Prevention Day is Preventing Suicide: Reaching Out and Saving Lives.'
It is speaking up to reduce the stigma around talking about suicide prevention safely. It is about standing up to make a positive impact on our mental health and wellbeing. It is about being self informed and aware of support and services available to all those touched by suicide and those building a resilient community to prevent suicide.
World Suicide Prevention Day events occur in local communities across Australia.
Find out more at: suicidepreventionaust.org
National award for Wildlife Health
August 12, 2015- A wildlife health researcher from Murdoch University has been honoured with a national award for her research and education.
Associate Professor Kris Warren won the Barry L. Munday Recognition Award, a national award by the Wildlife Disease Association – Australasian Section.
The award recognised Professor Warren as a leader in the field of wildlife health, not only as a researcher, but also as a ground breaker in the education and mentoring of wildlife health professionals.
"Through her tireless work and commitment to education, training and mentoring in the discipline of Conservation Medicine she has nurtured a whole generation of veterinarians who share her passion for wildlife health and the transdisciplinary approach to its study," said Dr Richard Jakob-Hoff, Manager, Conservation Science and Research, Auckland Zoo.
"Indeed, her students and graduates are now so numerous, it is impossible to attend a meeting of the WDA-Australasian Section and not be impressed by the large and increasing proportion of participants who have been through one or more of her training programs! And of course, through the establishment of distance learning capability her courses also engage with students located in many other countries."
Prof Warren said the award honoured the significant achievements of Murdoch University's Conservation Medicine Program in relation to wildlife health and conservation around the world.
"Murdoch's 'one-health' approach to the field of conservation medicine involves studying the health of endangered wildlife species within ecological contexts in order to assist recovery efforts to conserve these species," said Prof Warren.
"The research focuses on disease as a threatening agent for endangered species, and the role that it plays in driving population declines and extinctions.
"Disease is increasingly being recognised as a major threatening factor to wildlife conservation, and we know that the emergence of new diseases is often associated with disease inter-relationships between human, animal and ecosystem health and changes in these inter-relationships associated with anthropogenic ecological change."
The award was presented at the Annual International Conference of the Wildlife Disease Association recently.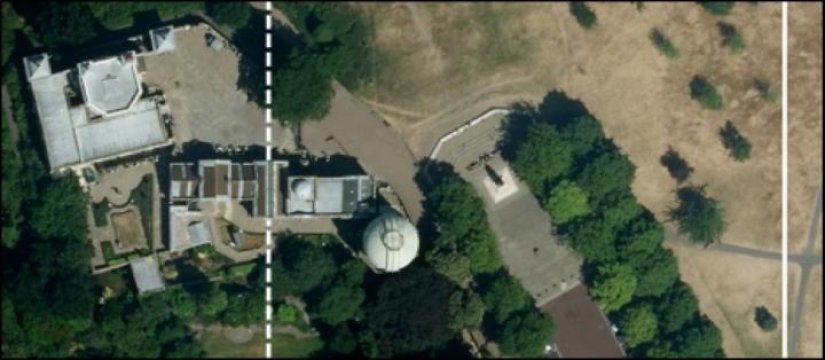 Why the Greenwich prime meridian shifted a few hundred feet
August 11, 2015 - In 1884, a delegation of international representatives convened in Washington, D.C. to recommend that Earth's prime meridian (the north-south line marking zero degrees longitude) should pass through the Airy Transit Circle at the Royal Observatory in Greenwich, England.
(A transit circle is an instrument for measuring star positions, and could be used for determining local time; this one was named for its designer, British Astronomer Royal George Airy.)
But modern navigators, mapmakers, surveyors and London tourists now find that zero longitude runs 334 feet east of the telescope, according to GPS receivers. Why?
Largely because newer technologies -- primarily the superb accuracy of the global positioning system, which uses satellites to precisely measure grid coordinates at any point on the Earth's surface -- replaced the traditional telescopic observations used to measure the Earth's rotation.
A newly published paper in the Journal of Geodesy details the differences.
"With the advancements in technology, the change in the prime meridian was inevitable," said Ken Seidelmann, an astronomer at the University of Virginia and co-author of the study. "Perhaps a new marker should be installed in the Greenwich Park for the new prime meridian."
Seidelmann and his colleagues from the U.S. Naval Observatory, the National Geospatial-Intelligence Agency and the U.S. company Analytical Graphics Inc. concluded that a slight deflection in the natural direction of gravity at Greenwich is responsible for the offset, along with the maintenance of continuity of astronomical time.
The research shows that the 102-meter offset can be attributed to the difference between two conventional methods of determining coordinates: astronomical versus geodetic, which refers to a set of reference points used to locate places on the Earth. Their difference is known as "deflection of the vertical," and high-resolution global gravitational models confirm that the east-west component of this deflection is of the proper sign and magnitude at Greenwich to account for the entire shift.
Because the Earth is not perfectly round, and because different locations on Earth have different terrain features affecting gravitational pull, traditional ways to measure longitude have built-in variations, or errors, based on the specific location where measurements are taken. The observations were based on a vertical determined from a basin of mercury and were dependent on local conditions. However, Seidelmann said, GPS measures vertical from space in a straight line directly through the center of the Earth, effectively removing the gravitational effects of mountains and other terrain.
Meridian, he said, is dependent on the direction of the vertical, which is gravity- and observational-method-dependent. The distance and direction of the 102-meter offset is confirmed by gravitational models.
For supporting evidence, the authors also analyzed the differences in the coordinates of many former timekeeping observatories to affirm that the apparent longitude shift at Greenwich is a localized effect due to the direction of gravity at Greenwich, and not a global shift in the world's longitude system.
Stephen Malys, John H. Seago, Nikolaos K. Pavlis, P. Kenneth Seidelmann, George H. Kaplan. Why the Greenwich meridian moved.Journal of Geodesy, 2015; DOI: 10.1007/s00190-015-0844-y
Top: The Airy meridian is marked as the "Prime Meridian of the World" (dotted line), and the modern reference meridian indicating zero longitude using GPS (solid line). Credit: Imagery copyright 2014 Google Maps, Infoterra Ltd. & Bluesky
Youth self-harm, suicide & depression rates 'confronting': Ley
7 August 2015 - Media Release
A confronting picture around teenage depression, self-harm and suicide has been painted by the largest ever national survey of youth mental health of its kind in Australian history, Minister for Health Sussan Ley revealed today.
However, in positive news, the number of young Australians seeking help doubled compared with 15 years ago, and positive activities such as sports, exercise and healthy eating are now beating alcohol, drugs and smoking as the preferred way to handle mental health issues for the majority of teens.
Ms Ley today released the landmark 'Second Australian Child and Adolescent survey of Mental Health and Well-Being' of over 6300 families and youths aged 4-17, with the last one way back in 1998.
The comprehensive survey found one in seven children and young people experienced a mental disorder in the previous 12 months – the equivalent of 560,000 young Australians.
Ms Ley said while that number was still high, it had stabilised over the past 15 years in a positive sign of change. However, Ms Ley said that while cases of ADHD – the most common disorder in youths – were dropping, she was concerned about the rise in major depressive disorder over the same period.
The survey also alarmingly found as many as one in 10 teenagers – or about 186,000 – had engaged in some form of self-harm in their life, including a staggering quarter of teenage girls aged 16-17.
About one in 13 teenagers (aged 12 to 17) also contemplated suicide – the equivalent of 128,000 youth – with one in 20 reportedly making a plan to take their own life and one in 40 attempting it.
Ms Ley said there was no doubt many of the findings were "confronting, sad and shocking", however it was important to recognise many areas were improving as well if positive change was to continue.
"As a parent it's heartbreaking to see these prevalent stories of depression, anxiety, self-harm and suicidal tendencies amongst our young people, let alone as Health Minister," Ms Ley said.
"But it's also a credit to young Australians, and society as a whole, that so many youths are now not only bravely opening up about their emotions and behaviours, they're actively seeking out help and taking positive actions to manage them.
"We must recognise in years gone by many of these cases we're hearing about today would have simply gone unaccounted for while people suffered in silence.
"However, when I see figures showing the majority of young people are now looking to join a sports team or activity, talk to a friend, or improve their diet to address mental health issues instead of turning to drugs, smoking or alcohol, that makes me immensely proud.
"There's no doubt raising awareness is only half the battle – we need positive outcomes as well – but surveys such as this spur me on to ensure we get this current mental health reform right first time."
The Australian Government is currently working with the mental health sector and the states and territories on significant, long-term reform of the mental health sector and the way services, and outcomes, are delivered.
This includes the appointment of an expert reference group – headed by respected business leader and former beyond blue CEO Kate Carnell – to advise government on implementation of the recommendations from the Mental Health Commission's recent landmark review of the sector, which is due October 2015 and will feed into the creation of a new national mental health plan.
Today's survey differs from its predecessor in 1998 as advances in technology have allowed young people to participate more easily without parental supervision, allowing them to paint a more accurate and considered picture of their mental health.
The importance of this is demonstrated by figures showing depression reporting rates nearly doubled when young people (11-17) filled out the survey themselves, as opposed to their parents.
"Mental health is often a difficult conversation for parents and their children to have, but these figures mean it is an important one to pursue for everyone's sake.
"Ironically we are only finding out about these confronting trends because young people and their families are speaking up and reaching out and we've come too far to take a backward step now."
Ms Ley said schools also continued to play an important part in the identification and management of mental health conditions, with a school staff member among those to suggest that some help for emotional or behavioural problems was needed in 40 per cent of cases.
"It's essential schools continue to play a role in mental health, with major depressive disorder, for example, seeing students absent an average of 20 days per year. That's nearly double the number of days for any other mental disorder."
The Australian Government funded the $6.6 million, two-year survey undertaken by the Telethon Kids Institute and the University of Western Australia, in collaboration with Roy Morgan Research. The full version of the survey can be downloaded from the Department of Health's website.
Other key findings in the report
• One third of children & adolescents with mental disorders used support services in 1998 vs two-thirds today.
• One in five (22%) 13-17 year olds used internet services to find out more about mental health.
• Stigma and poor awareness of mental health issues were identified as the main issues for teenagers 13-17 with major depressive disorder not seeking help for further support.
• Males (16.3%) more likely than females (11.5%) to have experienced a mental health issues overall.
• ADHD was the most common of mental disorders (7.4%, equivalent of 298,000 youth), followed by anxiety disorders (6.9%, equivalent of 278,000 youth), major depressive disorder (2.8%, equivalent of 112,000 youth) and conduct disorder (2.1%, equivalent of 83,600 youth).
• One in five teenage girls aged 16-17 found to meet clinical criteria for major depressive disorder.
• Almost one-third of 4-17 year olds with a mental disorder actually had two or more mental disorders.
• One in seven mental disorders were considered severe (15%), while 25% were considered moderate and the remaining 60% were considered mild.
• One in five (22%) 13-17 year olds used internet services to find out more about mental health.
• On a positive, 38% of adolescents took up sport or exercise to help manage emotional or behavioural problems, 45% increased their participation in activities they enjoyed and 23% improved their diet vs just 7.9% turning to alcohol, smoking cigarettes or drugs.
• Higher rates of mental disorder in families facing low income, unemployment and family breakup.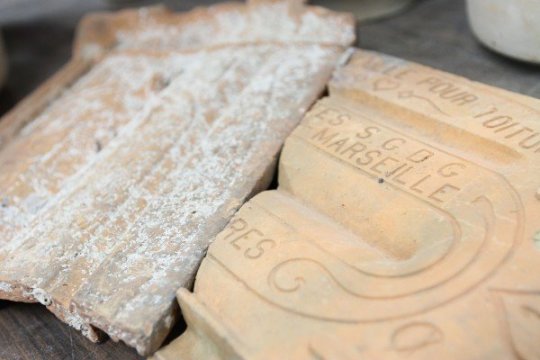 Has the Baron de Rothschild's Ship, lost over 100 years ago, been found?
August 10, 2015 - The "Baron de Rothschild's Ship" was one of three ships used to carry raw materials from France to a glass factory established by the baron at Tantura. The ship vanished without a trace in the late nineteenth century. Has it now been found more than a century later? In a new study, researchers from the Leon Recanati Institute for Maritime Studies at the University of Haifa seek to show that a shipwreck discovered at Dor Beach in 1976 may be identified as the missing Baron's Ship. "We know that two of the baron's three ships were sold, but we have no information concerning the third ship. The ship we have found is structurally consistent with the specifications of the Baron's ships, carried a similar cargo, and sailed and sank during the right period," explained Dr. Deborah Cvikel and Micky Holtzman, who are investigating the shipwreck.
In 1893 the Baron de Rothschild founded a glass factory at Tantura beach in order to enable the local production of wine bottles for the winery at nearby Zichron Yaacov. The factory was actually established and managed by Meir Dizengoff, the first mayor of Tel Aviv. The Baron de Rothschild even purchased three small ships to transport raw materials from factories in France to the factory at Tantura and hired Jewish crews to man the ships. Contemporary records detail the purchase of the ships and specify their models. It was also noted that the ships were damaged and required repairs. Two of the ships were ultimately sold, while the fate of the third ship remains unknown.
Dr. Cvikel and Mr. Holtzman are now proposing the hypothesis that a two-masted shipwreck off the coast at Dor (Tantura) that was first excavated in 1999 may be the missing Baron's Ship. The shipwreck was excavated underwater in 1999-2000 in a study that focused mainly on the structure of the ship, and again in 2008 in a study that focused mainly on its contents, which included pots, earthenware, ceramic tiles, roof tiles, barrels, crates, and several sacks. The present study is based on the processing of findings from the 2008 excavation.
Following the initial underwater excavations, the researchers concluded that the shipwreck is a two-masted schooner and dated it very roughly to 1660-1960. The present processing of the findings has narrowed this timeframe considerably. A more precise dating of the vessel itself, and particularly of the date of its last voyage, was possible thanks to the findings on the pots, ceramic tiles, and roof tiles. In a meticulous review, the researchers found that most of these items were stamped with the name of the factory in which they were manufactured. They found a total of six different factory stamps, all relating to French factories active in the late nineteenth century. Once they found the lion motif of a company called Guichard Frères, the date on which the ship sank could be narrowed still further, since this company appears in the Marseille commercial yearbook in 1889-1897.
Accordingly, it is apparent that the ship was carrying French raw materials to Palestine for use in the new settlement at Zichron Yaacov (particularly roof tiles and ceramic tiles), and that its route passed close to Tantura in the late nineteenth century. A closer link with the Baron's ships is added by the fact that in one of the pots the researchers found the substance Barium sulfate (BaSO4), which is known as a material that enhances the transparency and shine of glass.
"This ship could certainly be one of dozens of similar ships that plied the coasts of Palestine during this period," the researchers acknowledge. "However, there seem to be more than a few items that connect it with Zichron Yaacov, with the glass factory at Tantura, and with the Baron's Ships. Perhaps we can now conclude that the third ship was not sold and condemned to obscurity like its sisters, but sank with its cargo still onboard."
The above is reprinted from materials provided by University of Haifa. Top: Items excavated from the shipwreck. Credit: University of Haifa