Inbox and Environment News - Issue 175
August 10 - 16, 2014: Issue 175
Shelving of race law changes reflects popular opinion
6 August 2014 - The Head of Australia's largest study into racism has congratulated the Federal Government for dropping planned changes to the Racial Discrimination Act, saying research has shown the majority of Australians didn't support the proposal.
The Federal Government planned to alter the Racial Discrimination Act to make it legal to "offend, insult or humiliate" someone because of their race or ethnicity, but has now decided to keep the existing protections.
Dean of Social Sciences and Psychology at the University of Western Sydney, Professor Kevin Dunn, has congratulated the Government, and especially the Prime Minister Tony Abbott, for recognising the importance of good community relations.
"Good community relations don't just happen, they need monitoring and sustaining," says Professor Dunn.
"Leadership is also important, and the Prime Minister is to be congratulated on this decisive action to sustain a symbolically important element of Australia's human rights protections, and a key part of multiculturalism."
This proposal to alter the Racial Discrimination Art ran counter to public sentiment as captured in the landmark Challenging Racism Research Project led by Professor Dunn, which surveyed more than 12,500 Australians to provide a national picture of racism, ethnic relations and cultural diversity.
In a recent Challenging Racism survey, 2100 respondents were asked whether it should be unlawful to humiliate, insult, offend or intimidate someone according to their race, with the results showing:
Offend - 66% of participants agreed or strongly agreed it should be unlawful
Insult - 72% of participants agreed or strongly agreed it should be unlawful
Humiliate - 74% of participants agreed or strongly agreed it should be unlawful
Intimidate - 79% of participants agreed or strongly agreed it should be unlawful
Professor Kevin Dunn says mutual respect and civility are important ingredients of our multicultural success.
"The Prime Minister has had to turn away from some very influential vested interests, and has instead sided with the majority of Australians," says Professor Dunn.
"This will be welcomed by the vast of majority of citizens, and the Challenging Racism Project is relieved and enthused by the Prime Minister's decision."
HeyLets - giving you the inside scoop on entertainment in your city – UNSW
UNSW alumnus Dean Kelly talks about the U.S. launch of HeyLets, an app that gives you the inside scoop on entertainment in your (or any) city. Available on itunes
Dean studied Commerce and Law at UNSW.
New Australian hospital screening tool helps find children at nutritional risk easier, study finds
August 5, 2014 - Pediatric inpatients with poor nutrition are at greater risk for problems with their immune systems, physical and cognitive development, and clinical outcomes. Detection of nutritional issues in pediatric inpatients would allow providers to develop intervention and treatment plans to improve health outcomes.
While hospitals do not commonly screen children for nutrition, a new tool developed in Australia could change that.
In a study published in the OnlineFirst version of the Journal of Parenteral and Enteral Nutrition (JPEN), the research journal of the American Society for Parenteral and Enteral Nutrition (A.S.P.E.N.), a four-question survey was found to be very effective at finding nutrition issues in pediatric patients.
The Pediatric Nutrition Screening Tool (PNST), tested in three hospitals in Australia, was found to be more effective than the existing pediatric Subjective Global Nutrition Assessment (SGNA). The PNST identified 37.6 percent of patients as being at nutritional risk, whereas the pediatric SGNA identified 34.2 percent. The PNSA was also effective at finding patients with low Body Mass Index (BMI).
However, neither screening tool was highly effective at detecting patients whose growth was stunted due to malnutrition or patients who were overweight. Further refinement of PNST could improve this performance.
The PNST has the further advantage of being easier to administer than the SGNA or other screening tools. With only four questions and no requirements for further personnel training, the PNST can be administered quickly and simply upon patient admission.
While the PNST showed promise in this study, the researchers suggest further study is needed to independently validate its use and to refine it for more effective use.
M. White, K. Lawson, R. Ramsey, N. Dennis, Z. Hutchinson, X. Y. Soh, M. Matsuyama, A. Doolan, A. Todd, A. Elliott, K. Bell, R. Littlewood. A Simple Nutrition Screening Tool for Pediatric Inpatients. Journal of Parenteral and Enteral Nutrition, 2014; DOI:10.1177/0148607114544321
Sydney Uni Study finds Clot-busting drug effective in stroke treatment
6 August 2014 - People treated with a blood clot dissolving drug within three hours of suffering a stroke have better and faster recovery, a new study published in The Lancet reveals.
The international study, involving more than 6700 stroke patients, found that those who received the drug alteplase had a 75 per cent better outcome if they were treated within the first three hours of a stroke. However, the benefit rapidly declined if treatment was delayed by even a few hours.
Study co-author Professor Richard Lindley from University of Sydney, said the study showed that treatment with alteplase significantly increased the odds of a good stroke outcome.
"Alteplase is effective in dissolving blood clots in those who have suffered a stroke, and is particularly effective if it is administered within three hours.
"Previously alteplase was deemed ineffective and too risky to treat stroke patients who were elderly, diabetic, or had suffered a severe stroke. Doctors were reluctant to use it and these patients were often excluded from treatment.
"However, this study has found that alteplase is an effective emergency treatment for ischaemic stroke patients (strokes caused by blood clots) and should be available irrespective of age, severity, and clinical presentation.
"Our data reveals that time is crucial in treating stroke patients - the quicker alteplase is administered, the more effective the treatment.
"This is an important finding considering how disabling a major stroke is for patients, with health outcomes including paralysis, speech impairment, loss of memory and reasoning ability, and coma.
"Prompt treatment with alteplase should be considered for all ischaemic stroke patients as this treatment has the potential to prevent serious disability after stroke.
"This treatment is not without its risks, however the risks are worth the benefits given that stroke is so disabling. Our data revealed that the benefits of alteplase occurred despite an increase in the number of early fatal intracranial hemorrhages of about two per cent.
"This research builds on two earlier papers also published in the Lancet, which found that alteplase was just as effective in older stroke patients as it was in younger patients," Professor Lindley said.
Research funded by the Australian Heart Foundation and NHMRC was included in the data used in this Lancet paper.
Stroke facts:
• Stroke is Australia's second biggest killer after coronary heart disease and a leading cause of disability.
• A stroke occurs when the blood supply to the brain is restricted, either through a blockage or bleeding. This cuts off the supply of oxygen to the brain causing damage to the affected tissue. A stroke may cause paralysis, speech impairment, loss of memory and reasoning ability, coma or death.
• One in six people will have a stroke in their lifetime.
• 65 per cent of those living with stroke also suffer a disability that impedes their ability to carry out daily living activities unassisted.
• In 2012 about 50,000 Australians suffered new and recurrent strokes - that is 1000 strokes every week or one stroke every 10 minutes.
• In 2012, the total financial costs of stroke in Australia were estimated to be $5 billion.
• Not all patients are eligible for alteplase therapy, but rates of treatment of about 20 per cent to 30 per cent are achievable if this research is widely implemented.
Health papers published this week:
Earlier intervention for common form of heart attack linked to improved survival
August 4, 2014 - Changes in the treatment of the most common form of heart attack over the past decade have been associated with higher survival rates for men and women regardless of age, race and ethnicity, according to a UCLA-led analysis. But the study also suggests that there is room for improvement in how current treatment guidelines are applied among specific patient groups.
The researchers reviewed records for 6.5 million people who were treated for heart attacks between 2002 and 2011. The analysis was among the first and largest national studies to assess the impact of the trend toward more aggressive care for patients who experience the type of heart attack known as non-ST elevation myocardial infarction, or NSTEMI.
Their findings are reported in the current online edition of the peer-reviewed Journal of the American Heart Association.
"The substantial reductions in in-hospital mortality observed for NSTEMI patients nationwide over the last decade reflect greater adherence to evidence-based, guideline-directed therapies," said Dr. Gregg C. Fonarow, the study's senior author and UCLA's Eliot Corday Professor of Cardiovascular Medicine and Science.
"Nevertheless, there may be further opportunities to improve care and outcomes for patients with NSTEMI, who represent the greater proportion of patients presenting with myocardial infarction," said Fonarow, who also is director of the Ahmanson-UCLA Cardiomyopathy Center at the David Geffen School of Medicine at UCLA.
Heart attacks are broadly classified into two types. The more severe form, ST-elevation myocardial infarction (STEMI), involves complete blockage of an artery supplying blood to the heart muscle. The less severe type, NSTEMI, involves partial or temporary blockage of the artery. Studies in the U.S. and Europe have found that although the incidence of STEMI heart attacks is declining, the number of NSTEMI heart attacks increased in the past decade.
Guidelines issued in 2012 by the American College of Cardiology and American Heart Association recommended initiating cardiac catheterization in high-risk NSTEMI patients within 12 to 24 hours after the patient arrives at the hospital. This strategy had been evolving since 2009 following publication of the Timing of Intervention in Acute Coronary Syndromes trial. Previously, the recommendation was to begin catheterization in high-risk NSTEMI patients within 48 hours.
Fonarow and his colleagues examined trends in the use of cardiac catheterization for people who had been hospitalized after suffering an NSTEMI, within 24 hours and within 48 hours of presentation, seeking to determine whether changes in their care may have resulted in better outcomes.
The researchers analyzed publicly available records from the Nationwide Inpatient Sample, the largest U.S. database of hospitalized individuals. Of the 6.5 million patients whose records they examined, 3.98 million were admitted to hospitals with NSTEMI diagnoses.
The study tracked the proportion of those patients who underwent cardiac catheterization each year, and their outcomes - how many died in the hospital, the average length of their hospital stays, and the cost of hospitalization. They found that as the trend toward earlier intervention in NSTEMI patients took hold - with doctors beginning treatment within 24 hours after patients arrived at the hospital, rather than within 48 hours - the rate of in-hospital death declined from 5.5 percent in 2002 to 3.9 percent in 2011. Improvements were found for men and women, older and younger patients, and across all races and ethnic groups.
In addition, the average length of patients' hospital stays decreased during the decade-long study, from 5.7 days to 4.8 days. NSTEMI patients who underwent cardiac catheterization within the first 24 hours had the shortest average stays.
Although more NSTEMI patients in all demographic groups received early cardiac catheterization as the study progressed, there were still significant differences across age, gender, and racial and ethnic groups in how frequently early intervention was used. Men, for example, were more likely to receive earlier catheterization than women.
"Despite the improvement, there are significant differences in the age-, gender-, and ethnicity-specific trends in the use of invasive management of NSTEMI, and these findings may help guide further improvements in care and outcomes for male and female patients of all ages, races and ethnicities," said New York Medical College's Dr. Sahil Khera, the study's first author. "Further efforts are needed to enhance the quality of care for patients with NSTEMI and to develop strategies to ensure more equitable care for patients with this type of heart attack."
S. Khera, D. Kolte, W. S. Aronow, C. Palaniswamy, K. S. Subramanian, T. Hashim, M. Mujib, D. Jain, R. Paudel, A. Ahmed, W. H. Frishman, D. L. Bhatt, J. A. Panza, G. C. Fonarow. Non-ST-Elevation Myocardial Infarction in the United States: Contemporary Trends in Incidence, Utilization of the Early Invasive Strategy, and In-Hospital Outcomes. Journal of the American Heart Association, 2014; 3 (4): e000995 DOI: 10.1161/JAHA.114.000995
Eating resistant starch may help reduce red meat-related colorectal cancer risk
August 4, 2014 - Consumption of a type of starch that acts like fiber may help reduce colorectal cancer risk associated with a high red meat diet, according to a study published in Cancer Prevention Research, a journal of the American Association for Cancer Research. "Red meat and resistant starch have opposite effects on the colorectal cancer-promoting miRNAs, the miR-17-92 cluster," said Karen J. Humphreys, PhD, a research associate at the Flinders Center for Innovation in Cancer at Flinders University in Adelaide, Australia. "This finding supports consumption of resistant starch as a means of reducing the risk associated with a high red meat diet."
"Total meat consumption in the USA, European Union, and the developed world has continued to increase from the 1960s, and in some cases has nearly doubled," added Humphreys.
Unlike most starches, resistant starch escapes digestion in the stomach and small intestine, and passes through to the colon (large bowel) where it has similar properties to fiber, Humphreys explained. Resistant starch is readily fermented by gut microbes to produce beneficial molecules called short-chain fatty acids, such as butyrate, she added.
"Good examples of natural sources of resistant starch include bananas that are still slightly green, cooked and cooled potatoes [such as potato salad], whole grains, beans, chickpeas, and lentils. Scientists have also been working to modify grains such as maize so they contain higher levels of resistant starch," said Humphreys.
After eating 300 g of lean red meat per day for four weeks, study participants had a 30 percent increase in the levels of certain genetic molecules called miR-17-92 in their rectal tissue, and an associated increase in cell proliferation. Consuming 40 g of butyrated resistant starch per day along with red meat for four weeks brought miR-17-92 levels down to baseline levels.
The study involved 23 healthy volunteers, 17 male and six female, ages 50 to 75. Participants either ate the red meat diet or the red meat plus butyrated resistant starch diet for four weeks, and after a four-week washout period switched to the other diet for another four weeks.
K. J. Humphreys, M. A. Conlon, G. P. Young, D. L. Topping, Y. Hu, J. M. Winter, A. R. Bird, L. Cobiac, N. A. Kennedy, M. Z. Michael, R. K. Le Leu. Dietary Manipulation of Oncogenic MicroRNA Expression in Human Rectal Mucosa: A Randomized Trial.Cancer Prevention Research, 2014; 7 (8): 786 DOI:10.1158/1940-6207.CAPR-14-0053
Protective hinge process enables insulin to bind to cells
August 4, 2014 - Since its landmark discovery in 1922, insulin has improved the health and extended the lives of more than 500 million people worldwide with diabetes mellitus. Yet the question of how this key hormone binds to its target cells in the body's organs has posed an enduring scientific mystery. A global team of researchers from Cleveland, Australia, Chicago, India and Oregon has made a discovery about insulin and its structure that promises to enable design of new insulin products that will do a better job of regulating the metabolism of patients with diabetes. The scientists, co-led by Michael A. Weiss, MD, PhD (Case Western Reserve School of Medicine, Cleveland) and Michael C. Lawrence, PhD (Walter and Eliza Hall Institute and the University of Melbourne, Australia), deciphered how the insulin molecule exploits a "protective hinge" to engage its primary binding site within the insulin receptor. The results of the team's interdisciplinary research appeared the first week of August in an online edition of PNAS (Proceedings of the National Academy of Sciences). Solving this problem required integration of synthetic, biochemical, biological, spectroscopic and crystallographic approaches.
"We discovered an essential mechanism for how insulin binds to target cells and thereby triggers an extraordinary cascade of biological signals," said Weiss, chairman of the Department of Biochemistry and Distinguished Research Professor at the Case Western Reserve School of Medicine. "Such molecular signaling, central to how we utilize and store fuels derived from our meals, has attracted international scientific study ever since the landmark 1969 elucidation of the storage structure of insulin by the late Nobel Laureate Dorothy C. Hodgkin in England."
In this investigation, Weiss, Lawrence and their colleagues discovered a protective hinge within insulin that, when closed, ensures that the hormone safely remains in a storage form until it is appropriate to open - a structural transformation that allows docking to the surfaces of target cells of muscle, liver, fat and other tissues. Such docking is the first step in metabolic signaling, which, for example, enables the target cells to take in glucose (the sugar building block) and thereby avoid a build-up of glucose in the blood stream (hyperglycemia), a cardinal feature of diabetes mellitus.
Investigators uncovered the protective hinge by observing the intricate structural features as visualized in crystal structures in whose building blocks a single molecule of insulin is bound to fragments of the insulin receptor. Past studies, including the classical crystallographic studies by insulin structure pioneer Hodgkin, focus on groups of six insulin molecules (hexamers) in the absence of the receptor. This closed form of insulin is pertinent to how it is stored in the body or prepared in a pharmaceutical formulation. The hexamers contain three pairs (dimers) of insulin molecules. Each dimer contains a crossing point of eight aromatic rings, four from each insulin molecule. (Aromatic rings are closed-ring structures formed by carbon atoms within the molecule.) In the new pictures of the open and active form of the hormone, these aromatic rings dock into pockets of the cellular receptor. Insulin thus opens a hinge to expose its functional surface.
"We believe that the closed form of insulin evolved to permit its efficient production and safe storage within the pancreas," said Weiss. "Yet variant forms of insulin stabilized in this state have no biological activity."
These groundbreaking findings have led investigators to the next stage of research - how to translate this discovery to make safer and more effective insulin products for patients. The ultimate goal is to develop new molecular forms of insulin that will ensure that the protective hinge opens within the insulin only when it should. Possible versions of newer, more effective insulin modalities are impressive: ultra-fast acting insulin formulations for "smart pumps," a strategic goal of the National Institutes of Health and the Juvenile Diabetes Research Foundation (JDRF); ultra-stable modes of insulin, which would benefit patients in the developing world with limited access to refrigeration; and even "smart" insulin molecules themselves, which stop working when the concentration of glucose in the blood goes below normal. Improvements in insulin safety and effectiveness promise to reduce the risk of long-term health consequences of diabetes such as kidney failure, blindness and foot amputations.
"We have addressed a real-world problem that has been part of a more than 40-year exploration for how insulin is made in the body, how it folds in the specialized beta-cells of the pancreas until it is ready for use, how it binds to a receptor in the cell and how the insulin degrades," Weiss said. "Promising new molecular designs for insulin are under study at Case Western Reserve and around the world that address all aspects of insulin structure, including optimization of the protective hinge."
Characterizing the insulin molecule has taken decades of research, and continues to this day: First, researchers sought to understand what insulin looks like when it is stored in the beta cell of the pancreas. Second, they need to show what insulin looks like when it is bound to the insulin-accepting receptor on the cell. Third, they want to illustrate how the receptor changes its shape in response to insulin binding to transmit a signal across the cell.
"Substantial progress toward the second milestone has been made by the present international collaborative team," Weiss said. "It is extraordinarily rare, and it is a privilege, to be part of such a team. We have sharper pictures now, and for the first time, we can visualize the part of the insulin molecule that is changing its shape and so looking different than in the landmark Hodgkin structure of 1969."
J. G. Menting, Y. Yang, S. J. Chan, N. B. Phillips, B. J. Smith, J. Whittaker, N. P. Wickramasinghe, L. J. Whittaker, V. Pandyarajan, Z.-l. Wan, S. P. Yadav, J. M. Carroll, N. Strokes, C. T. Roberts, F. Ismail-Beigi, W. Milewski, D. F. Steiner, V. S. Chauhan, C. W. Ward, M. A. Weiss, M. C. Lawrence. Protective hinge in insulin opens to enable its receptor engagement. Proceedings of the National Academy of Sciences, 2014; DOI: 10.1073/pnas.1412897111
Pistachios may lower vascular response to stress in type 2 diabetes
August 5, 2014 - Among people with type 2 diabetes, eating pistachios may reduce the body's response to the stresses of everyday life, according to Penn State researchers. "In adults with diabetes, two servings of pistachios per day lowered vascular constriction during stress and improved neural control of the heart," said Sheila G. West, professor of biobehavioral health and nutritional sciences. "Although nuts are high in fat, they contain good fats, fiber, potassium and antioxidants. Given the high risk of heart disease in people with diabetes, nuts are an important component of a heart healthy diet in this population."
West and her colleagues investigated the effects of pistachios on responses to standardized stress tasks in patients with well-controlled Type 2 diabetes who were otherwise healthy. They used a randomized, crossover study design in which all meals were provided. Each of the diets contained the same number of calories.
After two weeks on the typical American diet - containing 36 percent fat and 12 percent saturated fats - participants were randomized to one of two test diets. During the four-week test diets, participants ate only food supplied by the study. The researchers reported the results of this study in a recent issue of the Journal of the American Heart Association.
Test diets included a standard heart-healthy diet - 27 percent fat and 7 percent saturated fat - and a diet containing two servings per day of pistachios - about 3 ounces or 20 percent of calories from pistachio nuts. The typical research participant consumed about 150 pistachio nuts per day. The pistachio diet contained 33 percent fat and 7 percent saturated fat. Half of the nuts consumed each day were salted and half were unsalted. At the end of each four-week diet period, the researchers measured blood pressure and total peripheral vascular resistance at rest and during two stress tests - a cold water challenge and a confusing mental arithmetic test.
"After the pistachio diet, blood vessels remained more relaxed and open during the stress tests," West said.
Although laboratory measurements of blood pressure were not affected by pistachios, real-world measures of blood pressure (measured by an automated monitor) were significantly lower after the pistachio diet. Katherine A. Sauder, former graduate student in biobehavioral health, conducted these measurements.
"We found that systolic blood pressure during sleep was particularly affected by pistachios," she said. "Average sleep blood pressure was reduced by about 4 points and this would be expected to lower workload on the heart."
The researchers found that the pistachio diet lowered vascular constriction during stress. When arteries are dilated, the load on the heart is reduced. The physical challenge involved immersing one hand into icy water for two minutes.
"This cold stressor produces a large vascular constriction response in most people," said West. "In comparison with a low fat diet, the pistachio diet blunted that vascular response to stress."
The same pattern was seen when participants engaged in a challenging and confusing mental arithmetic task.
"Our participants still felt frustrated and angry during the math test," West noted. "The pistachio diet reduced their bodies' responses to stress, but nuts are not a cure for the emotional distress that we feel in our daily lives."
Sauder added: "As in our last study of pistachios, we did not see lower blood pressure in the laboratory setting with this dose of nuts. However, we were surprised and pleased to see that 24-hour ambulatory blood pressure was lower after the pistachio diet."
The researchers also recorded improvements in heart rate variability, a measure of how well the nervous system controls heart function. These data indicate that pistachios increased the activity of the vagus nerve, an important part of the parasympathetic nervous system that can be damaged with diabetes.
"If sustained with longer term treatment, these improvements in sleep blood pressure, vascular response to stress and vagal control of the heart could reduce risk of heart disease in this high risk group," West said.
K. A. Sauder, C. E. McCrea, J. S. Ulbrecht, P. M. Kris-Etherton, S. G. West.Pistachio Nut Consumption Modifies Systemic Hemodynamics, Increases Heart Rate Variability, and Reduces Ambulatory Blood Pressure in Well-Controlled Type 2 Diabetes: a Randomized Trial. Journal of the American Heart Association, 2014; 3 (4): e000873 DOI: 10.1161/JAHA.114.000873
Healthy diet set early in life
August 6, 2014 - Promoting a healthy diet from infancy is important to prevent childhood obesity and the onset of chronic disease. This is the finding from a study published in the latest issue of Australian and New Zealand Journal of Public Health. Led by Rebecca Byrne from QUT, the study described quantity and diversity of food and drinks consumed by children aged 12-16 months.
"The toddler years are a critical age in the development of long-term food preferences, but this is also the age that autonomy, independence and food fussiness begins," Ms Byrne said. "Childhood obesity in Australia has doubled since 1986, with about 21% of children aged 2-3 years now classified as overweight or obese.
"Liking a nutrient-dense diet that incorporates all five food groups is important, as evidence suggests that food preferences develop at this early age and persist into adulthood.
"Iron deficiency also remains an issue for toddlers in both developed and developing countries. Although most toddlers were consuming a diverse diet, the amount and type of meat or meat alternatives was poor. Almost all children were consuming foods we would consider completely unnecessary at this age, such as sweet biscuits."
Rebecca Byrne, Anthea Magarey, Lynne Daniels. Food and beverage intake in Australian children aged 12-16 months participating in the NOURISH and SAIDI studies. Australian and New Zealand Journal of Public Health, 2014; 38 (4): 326 DOI:10.1111/1753-6405.12249
Graphene 'droplets' open up possibilities in drug delivery, disease detection
August 5, 2014 – A chance discovery about the 'wonder material' graphene - already exciting scientists because of its potential uses in electronics, energy storage and energy generation - takes it a step closer to being used in medicine and human health. Researchers from Monash University have discovered that graphene oxide sheets can change structure to become liquid crystal droplets spontaneously and without any specialist equipment.
With graphene droplets now easy to produce, researchers say this opens up possibilities for its use in drug delivery and disease detection.
The findings, published in the journal ChemComm, build on existing knowledge about graphene. One of the thinnest and strongest materials known to man, graphene is a 2D sheet of carbon just one atom thick. With a 'honeycomb' structure the 'wonder material' is 100 times stronger than steel, highly conductive and flexible.
Dr Mainak Majumder from the Faculty of Engineering said because graphene droplets change their structure in response to the presence of an external magnetic field, it could be used for controlled drug release applications.
"Drug delivery systems tend to use magnetic particles which are very effective but they can't always be used because these particles can be toxic in certain physiological conditions," Dr Majumder said.
"In contrast, graphene doesn't contain any magnetic properties. This combined with the fact that we have proved it can be changed into liquid crystal simply and cheaply, strengthens the prospect that it may one day be used for a new kind of drug delivery system."
Usually atomisers and mechanical equipment are needed to change graphene into a spherical form. In this case all the team did was to put the graphene sheets in a solution to process it for industrial use. Under certain pH conditions they found that graphene behaves like a polymer - changing shape by itself.
First author of the paper, Ms Rachel Tkacz from the Faculty of Engineering, said the surprise discovery happened during routine tests.
"To be able to spontaneously change the structure of graphene from single sheets to a spherical assembly is hugely significant. No one thought that was possible. We've proved it is," Ms Tkacz said.
"Now we know that graphene-based assemblies can spontaneously change shape under certain conditions, we can apply this knowledge to see if it changes when exposed to toxins, potentially paving the way for new methods of disease detection as well."
Commonly used by jewelers, the team used an advanced version of a polarised light microscope based at the Marine Biological Laboratory, USA, to detect minute changes to grapheme.
Dr Majumder said collaborating with researchers internationally and accessing some of the most sophisticated equipment in the world, was instrumental to the breakthrough discovery.
"We used microscopes similar to the ones jewelers use to see the clarity of precious gems. The only difference is the ones we used are much more precise due to a sophisticated system of hardware and software. This provides us with crucial information about the organisation of graphene sheets, enabling us to recognise these unique structures," Dr Majumder said.
Dr Majumder and his team are working with graphite industry partner, Strategic Energy Resources Ltd and an expert in polarized light imaging, Dr. Rudolf Oldenbourg from the Marine Biological Laboratory, USA, to explore how this work can be translated and commercialised.
The research was made possible by an ARC Linkage grant awarded to Strategic Energy Resources Ltd and Monash University and was the first linkage grant for graphene research in Australia.
"We are so pleased to be associated with Dr Majumder's team at Monash university. The progress they have made with our joint project has been astonishing," he said.
Rachel Tkacz, Rudolf Oldenbourg, Shalin B. Mehta, Morteza Miansari, Amitabh Verma, Mainak Majumder. pH dependent isotropic to nematic phase transitions in graphene oxide dispersions reveal droplet liquid crystalline phases. Chemical Communications, 2014; 50 (50): 6668 DOI:10.1039/C4CC00970C
Disclaimer: These articles are not intended to provide medical advice, diagnosis or treatment. Views expressed here do not necessarily reflect those of Pittwater Online News or its staff.
Injured Baby Seal Narrabeen Ocean Pool
Published on 1 Aug 2014
A baby Seal took time out to rest after what looks like a close encounter with a predator.
I am assuming the Seal Pup either swam in or was washed into North Narrabeen Ocean Pool during high tide.
The Little Guy has a large wound on it's left hand side and appeared to be a little ungainly out of the water suggesting it might be a little sore and sorry.
After around an hour of videoing the little Guy he / she returned to the sea and swam out after jumping off the rocks behind the Pool.
Video by NorthNarra.com at: northnarra.com
ORRCA - 24 Hour Hotline - 02 9415 3333
To report all injured or distressed marine mammal
If the animal is a seal, please note that it is not an unusual occurence for a seal or sea lion to haul out and spend time on land.
Do not approach the seal, there is a legal requirement of keeping a distance of 40m away. Seals can out run us over short distances.
Do not pick up the seal.
Do not block the seal's exit point to the water.
Do not throw water on the seal.
Do not try and feed the seal.
Do not let dogs approach the animal as they may be severly injured.
Please note as many physical characteristics as possible such as the colour of the fur, the size, does it have earflaps? This information will assist us in determining the species.
Biodiversity Legislation Review - Have Your Say
What are we doing?
The Minister for the Environment has appointed an independent panel to undertake a comprehensive review of the Native Vegetation Act 2003, Threatened Species Conservation Act 1995, Nature Conservation Trust Act 2001 and related legislation. Details of the Review Panel and the terms of reference are available atwww.environment.nsw.gov.au/biodiversitylegislation/index.htm
(External link).
Why are we doing it?
A major holistic review of biodiversity legislation (including native vegetation laws) in NSW has never been undertaken. The current legislative framework has become fragmented, overly complex and process driven. The review provides an opportunity to address inadequacies in the current legislative framework and develop a modernised biodiversity law that will facilitate the conservation of biological diversity, support sustainable development and reduce red tape.
How can you have your say?
The Independent Biodiversity Legislation Review Panel has been asked to maintain an active program of stakeholder engagement throughout the review process. The Review Panel has released an issues paper and encourages all interested people and organisations to make a written submission. The issues paper considers a range of issues across six major themes governing the management of native vegetation, threatened species and wildlife in NSW.The panel is particularly interested in any evidence to support comments made in submissions.
Anyone interested in making a submission should first read the issues paper, which provides context around each set of questions, along with additional information to help you make your submission.
Open for consultation
06 August 2014
Deadline for submissions
05 September 2014
See more Here:engage.environment.nsw.gov.au/biodiversity-legislation-review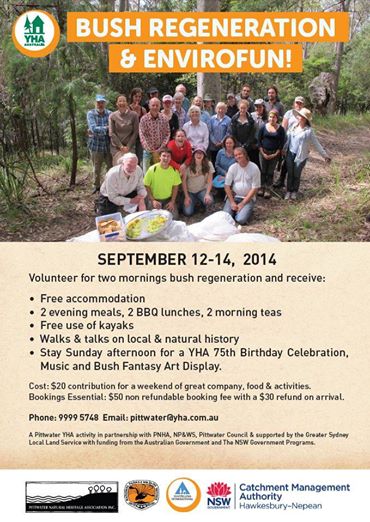 Red Lists for endangered ecosystems by UNSW - Published on 7 Aug 2014
Finalist - 2014 NSW Office of Environment and Heritage Eureka Prize for Environmental Research finalist
http://australianmuseum.net.au/eureka
Ecosystems across the world are in decline. UNSW's Professor David Keith and his team at the International Union for the Conservation of Nature have developed the world's first global standard for tracking the status of marine, freshwater and terrestrial environments.
Enhanced international cooperation needed in Antarctica
August 6, 2014 - Countries need to work together to ensure Antarctic research continues and key questions on the region are answered, researchers say. In an article published in Nature this week, 75 scientists along with policy makers in 22 countries have outlined what they see as the major priorities for Antarctic research over the next 20 years and beyond.
In it they outline six priorities for Antarctic science - the most important scientific questions to be addressed in the region, as well as what they think is needed to achieve them.
One of the report's lead authors, Monash University Professor Steven Chown, said key areas for scientific research in the region over the next two decades included looking at human impact on the region, understanding the evolution of Antarctic life, looking at the region's history, and the impact of climate change in the area.
"In order to address these scientific areas, researchers and governments must work together, and we must have greater international collaboration," Professor Chown said.
"There also needs to be enhanced investment in science in the region, better environmental stewardship, and more communication around the significance of the region to the public.
"Antarctica's environmental protection measures must be strengthened, as more scientists visit the region and tourist numbers continue to increase."
Professor Chown, School of Biological Sciences, said if environmental protection was not improved the very values that attracted both scientists and tourists to the region would be compromised.
"Tourists value pristine, wilderness landscapes, while scientists rely on unaltered patterns of biodiversity to understand the evolution of life in the Antarctic."
Professor Chown said the paper was timely as Australia was developing its 20-year strategic plan for Antarctica. The terms of reference for the plan include strategies for enhancing globally significant science and the influence Australia has on Antarctica.
"There are worrying signs about the long-term future of Australia's science leadership in the region, for example the number of science projects being supported by the Australian Antarctic Programme has declined from 142 in 1997/98 to just 62 in 2014."
"Declining support is hugely concerning, and this paper outlines that with a lack of support some Antarctic researchers choose to leave the field. This jeopard¬ises the recruitment and retention of the next generation of researchers."
Professor Chown said Antarctic science was globally important and countries needed to work together to address the issues facing the region.
"Australia has a clear interest in Antarctica and it also has the capability to show leadership globally in the science, environment and policy arenas. An opportunity exists now to grow that leadership to the benefit of Australians and to society globally."
Mahlon C. Kennicutt, Steven L. Chown, John J. Cassano, Daniela Liggett, Rob Massom, Lloyd S. Peck, Steve R. Rintoul, John W. V. Storey, David G. Vaughan, Terry J. Wilson, William J. Sutherland.Polar research: Six priorities for Antarctic science. Nature, 2014; 512 (7512): 23 DOI: 10.1038/512023a
Humane strategy reduces shark attacks, keeps swimmers safe
August 4, 2014 – A simple and humane technique may be an effective strategy to reduce human encounters with sharks without harming populations of threatened shark species. Instead of using advanced (and relatively untested) technology to attempt to repel sharks or nondiscriminatory nets that kill other threatened sea life as bycatch, researchers have simply caught sharks and moved them to where they would not pose a threat to swimmers. The Shark Monitoring Program of Recife, Brazil, reported approximately 100% survival of protected species and a 97% decrease in shark attacks when the strategy was used over 8 years.
"Scientists and environmentalists all over the world are concerned about lethal shark control measures like those used in Western Australia. This research shows that non-lethal techniques can help make swimmers safe," said Dr. David Shiffman, who authored a commentary on the strategy in Animal Conservation.
D. Shiffman. Keeping swimmers safe without killing sharks is a revolution in shark control. Animal Conservation, 2014; 17 (4): 299 DOI: 10.1111/acv.12155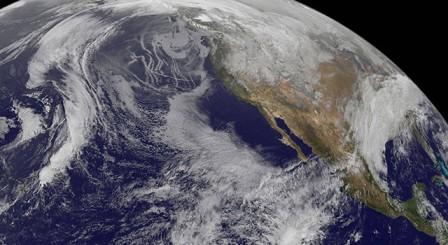 Study of aerosols stands to improve climate models
August 6, 2014 – Of all the factors that influence Earth's changing climate, the effect that tiny particles in Earth's atmosphere called aerosols have on clouds is the least well understood. Aerosols scatter and absorb incoming sunlight and affect the formation and properties of clouds. Among all cloud types, low-level clouds over the ocean, which cover about one-third of the ocean's surface, have the biggest impact on the albedo, or reflectivity, of Earth's surface, reflecting solar energy back to space and cooling our planet.
Now a new, comprehensive global analysis of satellite data led by Yi-Chun Chen, a postdoctoral fellow at NASA's Jet Propulsion Laboratory, Pasadena, California, and a joint team of researchers from JPL and the California Institute of Technology in Pasadena, has quantified how changes in aerosol levels affect these warm clouds over the ocean. The findings appeared Aug. 3 in the advance online version of the journal Nature Geoscience.
Changes in aerosol levels have two main effects - they alter the amount of clouds in the atmosphere and change their properties. Water vapor condenses on aerosol particles into cloud droplets or cloud ice particles, so higher levels of aerosols mean more clouds. With regard to cloud properties, increased aerosol levels can either increase or decrease the amount of liquid water in clouds, depending on whether the clouds are raining or not, the stability of the atmosphere and humidity levels in the upper troposphere. The team analyzed 7.3 million individual data points from multiple satellites in the international constellation of Earth observing satellites known as the Afternoon Constellation, or A-Train, from August 2006 to April 2011 to provide the first real estimate of both effects.
The researchers found each effect to be of similar magnitude - that is, changing the amount of the clouds and changing their internal properties are both equally important in their contribution to cooling our planet. Moreover, they found that the total impact from the influence of aerosols on this type of cloud is almost double that estimated in the latest report of the United Nations' Intergovernmental Panel on Climate Change.
"These results offer unique guidance on how warm cloud processes should be incorporated in climate models with changing aerosol levels," said John Seinfeld, the Louis E. Nohl professor and professor of chemical engineering at Caltech.
The study is funded by NASA and the Office of Naval Research.
NASA monitors Earth's vital signs from land, air and space with a fleet of satellites and ambitious airborne and ground-based observation campaigns. NASA develops new ways to observe and study Earth's interconnected natural systems with long-term data records and computer analysis tools to better see how our planet is changing. The agency shares this unique knowledge with the global community and works with institutions in the United States and around the world that contribute to understanding and protecting our home planet.
For more information, visit: caltech.edu/content/study-aerosols-stands-improve-climate-models
For more information about NASA's Earth science activities in 2014, visit: www.nasa.gov/earthrightnow
Yi-Chun Chen, Matthew W. Christensen, Graeme L. Stephens, John H. Seinfeld.Satellite-based estimate of global aerosol–cloud radiative forcing by marine warm clouds. Nature Geoscience, 2014; DOI: 10.1038/ngeo2214
Top: Low-level clouds along the California coast are visible in this July 26, 2014 image from the NOAA/NASA Geostationary Operational Environmental Satellite (GOES)-15 satellite. A new NASA/Caltech study examines how changes in aerosol levels affect this key type of cloud that helps cool our planet. Credit: NASA-Goddard Space Flight Center, data from NOAA GOES
Above and below the water with RV Investigator by CSIRO
Australia's new Research Vessel, the Investigator, takes to the water for her sea trials in the South China Sea.
Sea time onboard Australia's Marine National Facility research vessel is available to all Australian scientists. In 2009 the Australian Government committed AU$120 million to the purchase of a new research vessel for the Marine National Facility, managed by CSIRO.
She is now on her way to Tasmania.
More information on the Investigator blog: csirofrvblog.com/
$5 million in National Landcare Programme grants to celebrate 25 years of Landcare
Media release - 6 August 2014
Australian communities will share in $5 million in 25th Anniversary Landcare Grants 2014-15 to help restore local environments in a new initiative as part of the Australian Government's National Landcare Programme.
Minister for the Environment, Greg Hunt, and Minister for Agriculture, Barnaby Joyce, were pleased to announce the new 25th Anniversary Landcare Grants 2014-15 as part of Landcare's 25th anniversary celebrations, saying the grants would be available from mid-September.
"As part of the 25th anniversary of Landcare, I'm pleased to announce the Australian Government is launching the 25th Anniversary Landcare Grants 2014-15. These grants will provide up to $20,000 for local groups to enhance their natural resources and engage their communities in land and environmental management," Minister Hunt said.
"Local groups like Landcare understand their patch better than anyone and with just a little bit of financial support they can go on to do bigger and better things for their local environment.
"I congratulate the Landcare movement for its successes over the past 25 years, and am excited about the opportunities for Landcare through the National Landcare Programme," Minister Hunt said.
Minister Joyce said Landcare groups have done an outstanding job improving land across Australia.
"For the past 25 years, Landcare groups have carried out fantastic work to protect and restore land and waterways right around the country.
"The 25th Anniversary Landcare Grants 2014-15 deliver on the Australian Government's commitment to offer small grants for local projects, giving communities the power to identify local priorities and deliver local solutions.
"Additionally, the Government has asked all regional natural resource management organisations to invest at least 20 per cent of their Australian Government funding into Landcare and other local projects.
"By requiring natural resource management groups to allocate a portion of their funding to local organisations, the Government is ensuring that regions work with their local communities to identify priorities and undertake projects that will deliver long-term benefits for the environment and productive agricultural land," Minister Joyce said.
The 20 percent investment through natural resource management organisations will ensure a minimum of $90 million over four years is directed towards small projects under the National Landcare Programme. This means that farmers, Landcare and other community groups have access to funding so that they can continue to undertake important on ground works in local communities.
The Government's total investment in natural resource management amounts to over $2 billion over the next four years.
The 25th Anniversary Landcare Grants 2014-15 are expected to open mid-September. Further information is available atwww.nrm.gov.au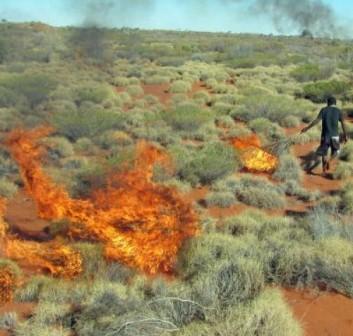 Kangaroos win when aborigines hunt with fire: Co-evolution benefits Australia's martu people and wildlife
August 4, 2014 - Australia's Aboriginal Martu people hunt kangaroos and set small grass fires to catch lizards, as they have for at least 2,000 years. A University of Utah researcher found such human-made disruption boosts kangaroo populations - showing how co-evolution helped marsupials and made Aborigines into unintentional conservationists. "We have uncovered a framework that allows us to predict when human subsistence practices might be detrimental to the environment and when they might be beneficial," says Brian Codding, an assistant professor of anthropology.
"When subsistence practices have long histories, they are more likely to sustain ecosystem stability," he says. "But when there are sudden changes to the way people make a living on the land, expect the result to be detrimental to the environment."
The findings, published online today in the journalHuman Ecology, suggest that Australia might want to encourage small-scale burning to bolster wildlife populations in certain areas, Codding says.
"In some parts of Australia where Aboriginal people no longer are burning the bush, ecologists are recording rapid declines in threatened species, which also might be due to increased predation by invasive predators," he adds.
The study concludes: "To be successful, management schemes should facilitate traditional burning and hunting regimes in remote communities, and incorporate this traditional ecological practice into future management protocols."
The new study found that small grass fires set by Martu to reveal sand monitor lizard holes created a patchy mosaic of five stages of vegetation at different post-fire ages, increasing hill kangaroo populations because the animals can hide from predators like dingoes in older bush grass and spend most of their time eating shoots and fruits in patches of younger vegetation. Counts of kangaroo scats showed kangaroo populations were largest at moderate distances from Martu settlements. At those distances, there also were moderate levels of both kangaroo hunting and burning to expose lizard burrows.
"As people spend more time hunting in a region, kangaroos densities actually increase, but only up to a threshold, after which their populations decline," Codding says.
Martu-set fires average about 10 acres - a small fraction of the size of fires ignited by lightning, Codding says, noting that patchy vegetation created by intentional fires reduce the likelihood of devastating, large blazes.
The research was done by Codding, the first and corresponding author, and by three other anthropologists: his former doctoral advisors at Stanford University - senior author Douglas Bird and his spouse Rebecca Bliege Bird - and Peter Kauhanen, formerly of Stanford and now at the San Francisco Estuary Institute. The research was funded by the National Science Foundation and Stanford's Woods Institute for the Environment.
An earlier study by the same researchers showed Martu-set fires increase sand monitor lizard populations, despite the negative impact of hunting. And there are indications mammals like brushtail possums and hare-wallabies also benefit.
Unintentional Conservationists and the Dreamtime
Codding and colleagues conducted the study in a 60-by-35-mile area within western Australia's Little Sandy Desert, where the native Martu people hold title to a vast expanse of land. The study area was centered on the community of Parnngurr, which has about 100 residents but can swell to 500 during ritual and sporting events.
"People have been living in this region for more than 35,000 years, but we're not sure how long people have used fire to modify the landscape," Codding says. "Recent evidence suggests Aboriginal fires have been occurring for the past 2,000 to 4,000 years."
Martu, usually women, set small fires in spinifex grass - the dominant vegetation - during wintertime hunts to expose burrows occupied by 2-foot-long sand monitor lizards, or sand goannas, which they drag out of the holes, kill and roast for food.
"They're a great meal, a very reliable food source," Codding says. "It's tender white meat, but not like chicken. It's like sand monitor lizard."
Martu men drive along dirt four-wheel-drive tracks to different hunting areas. There, they use .22-caliber rifles to hunt hill kangaroos, a midsized species (3 feet to 5 feet long) named Macropus robustus, also known as the euro or common wallaroo. They live in grass and bush in rocky areas and ridges surrounding eucalyptus- and acacia-dotted, grassy sand plains, where they forage. They rarely travel more than 3 miles from home.
Codding says co-evolution "is how two or more species interact with one other, directly or indirectly, over time in ways that alter each other's evolution" - an ecological mechanism that he says explains how moderate levels of burning by the Martu actually bolsters kangaroo populations.
Conservation means paying a cost for a long-term benefit that helps everyone, and sustainable management implies intent and planning. The Martu do neither; they simply hunt and burn bush to obtain food to survive, Codding says.
"The 'conservation' of kangaroos is an outcome that evolved," he says. "It would be wrong to assume that Martu were intentionally managing a resource. As Martu have said, 'That's something white fellas do.' But they are well aware their fires benefit kangaroos and other wildlife. In fact, they see humans as part of a larger ecosystem that has spiritual components" - the dreamtime place of creation where ancestors roamed.
"The dreamtime is essentially law passed down from ancestor beings to prescribe how people behave, what rituals to perform and how things came to be," Codding says. "By hunting and lighting fires, the Martu are enacting the law passed down by dreamtime ancestors. So perhaps it's not surprising to them it has positive results for the ecosystem."
Kangaroo Populations Highest Where Human Disruption is Moderate
The study's key finding is that kangaroo populations are highest where human disruption is moderate, not most intense or minimal. In other words, the kangaroos are most abundant at moderate distances from the community - a 40- to 80-minute drive - where hunting is more common than in areas closer to the community and father from it. Indeed, kangaroo population levels close to the village - where they were hunted first - are the same as at great distances from the community, where there is little hunting and bush burning.
The study doesn't suggest that hunting kangaroos helps the animals, but that any harm to kangaroo populations by hunting is outweighed by what they gain from a landscape with small patches of different ages of post-fire vegetation. It's just that the Martu tend to hunt kangaroos in the same areas where they burn the grass to hunt lizards.
Codding says the new study looked at kangaroo populations in all five stages of post-fire spinifex grass vegetation, as described by the Martu.
The first is Nyurnma, or bare ground; second is Waru-Waru, or early regrowth starting six months to a year post-fire; and third is Nyukura, the middle stage that begins one to five years after fire and features fruits such as bush tomato and bush raisin eaten by the Martu and hill kangaroos. The two final stages occur five to 15 years after fire: Manguu, when spinifex grass forms hummocks and re-establishes dominance, and Kunarka, dominated by old spinifex grass hummocks decaying at the center.
To conduct the study, Codding and colleagues followed Martu people on 50 hunts during 2007-10 and estimated how much time they spent hunting in each of 15 traditional hunting areas around Parnngurr.
"We went hunting with people and recorded the amount of time they spent hunting for different things (including lizards and kangaroo) and foraging for bush fruits," Codding says. The researchers also monitored how long Martu hunters were away from their camps and what they brought back from the hunts.
They also walked two predetermined 0.6-mile lines in each hunting area, counting the density of kangaroo scat in patches of vegetation in each of the different post-fire growth stages. And they used satellite images and on-the-ground measurements of the patchiness of different stages of post-fire vegetation from November 1999 to April 2010.
Brian F. Codding, Rebecca Bliege Bird, Peter G. Kauhanen, Douglas W. Bird.Conservation or Co-evolution? Intermediate Levels of Aboriginal Burning and Hunting Have Positive Effects on Kangaroo Populations in Western Australia. Human Ecology, 2014; DOI: 10.1007/s10745-014-9682-4
Top: A member of the Martu Aboriginal community in Western Australia sets fire to mature spinifex grass as a way to expose burrows occupied by sand monitor lizards, which are then hunted as a major food source. Hill kangaroos - also known as hill wallaroos or euros - are hunted in the same areas. A new study from the University of Utah and Stanford University found that setting such small-scale fires (10 acres or less) created a patchy landscape of different ages of vegetation, boosting kangaroo populations by providing them with shoot and fruits to eat in younger patches, and shelter from predators like dingoes in older patches of bush. Credit: Jenny Chang, Stanford University.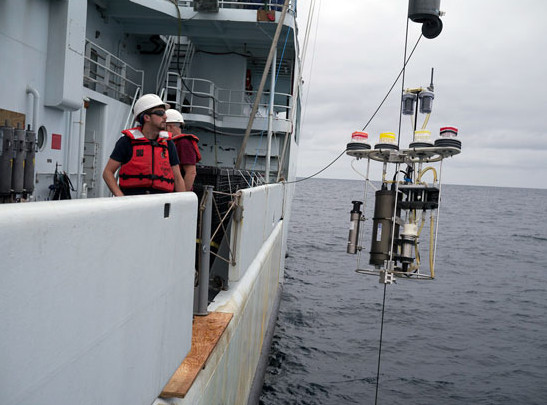 Mercury in the global ocean: three times more mercury in upper ocean since the Industrial Revolution
August 6, 2014 - Al though the days of odd behaviour among hat makers are a thing of the past, the dangers mercury poses to humans and the environment persist today. Mercury is a naturally occurring element as well as a by-product of such distinctly human enterprises as burning coal and making cement. Estimates of "bioavailable" mercury - forms of the element that can be taken up by animals and humans - play an important role in everything from drafting an international treaty designed to protect humans and the environment from mercury emissions, to establishing public policies behind warnings about seafood consumption.
Yet surprisingly little is known about how much mercury in the environment is the result of human activity, or even how much bioavailable mercury exists in the global ocean. Until now.
A new paper by a group that includes researchers from the Woods Hole Oceanographic Institution (WHOI), Wright State University, Observatoire Midi-Pyréneés in France, and the Royal Netherlands Institute for Sea Research appears in this week's edition of the journalNature and provides the first direct calculation of mercury in the global ocean from pollution based on data obtained from 12 sampling cruises over the past 8 years. The work, which was funded by the U.S. National Science Foundation and the European Research Council and led by WHOI marine chemist Carl Lamborg, also provides a look at the global distribution of mercury in the marine environment.
"It would seem that, if we want to regulate the mercury emissions into the environment and in the food we eat, then we should first know how much is there and how much human activity is adding every year," said Lamborg, who has been studying mercury for 24 years. "At the moment, however, there is no way to look at a water sample and tell the difference between mercury that came from pollution and mercury that came from natural sources. Now we have a way to at least separate the bulk contributions of natural and human sources over time."
The group started by looking at data sets that offer detail about oceanic levels of phosphate, a substance that is both better studied than mercury and that behaves in much the same way in the ocean. Phosphate is a nutrient that, like mercury, is taken up into the marine food web by binding with organic material. By determining the ratio of phosphate to mercury in water deeper than 1,000 meters (3,300 feet) that has not been in contact with Earth's atmosphere since the Industrial Revolution, the group was able to estimate mercury in the ocean that originated from natural sources such as the breakdown, or "weathering," of rocks on land.
Their findings agreed with what they would expect to see given the known pattern of global ocean circulation. North Atlantic waters, for example, showed the most obvious signs of mercury from pollution because that is where surface waters sink under the influence of temperature and salinity changes to form deep and intermediate water flows. The Tropical and Northeast Pacific, on the other hand, were seen to be relatively unaffected because it takes centuries for deep ocean water to circulate to those regions.
But determining the contribution of mercury from human activity required another step. To obtain estimates for shallower waters and to provide basin-wide numbers for the amount of mercury in the global ocean, the team needed a tracer - a substance that could be linked back to the major activities that release mercury into the environment in the first place. They found it in one of the most well studied gases of the past 40 years - carbon dioxide. Databases of CO2 in ocean waters are extensive and readily available for every ocean basin at virtually all depths. Because much of the mercury and CO2 from human sources derive from the same activities, the team was able to derive an index relating the two and use it to calculate the amount and distribution of mercury in the world's ocean basins that originated from human activity.
Analysis of their results showed rough agreement with the models used previously - that the ocean contains about 60,000 to 80,000 tons of pollution mercury. In addition, they found that ocean waters shallower than about 100 m (300 feet) have tripled in mercury concentration since the Industrial Revolution and that the ocean as a whole has shown an increase of roughly 10 percent over pre-industrial mercury levels.
"With the increases we've seen in the recent past, the next 50 years could very well add the same amount we've seen in the past 150," said Lamborg. "The trouble is, we don't know what it all means for fish and marine mammals. It likely means some fish also contain at least three times more mercury than 150 years ago, but it could be more. The key is now we have some solid numbers on which to base continued work."
"Mercury is a priority environmental poison detectable wherever we look for it, including the global ocean abyss," says Don Rice, director of the National Science Foundation (NSF)'s Chemical Oceanography Program, which funded the research. "These scientists have reminded us that the problem is far from abatement, especially in regions of the world ocean where the human fingerprint is most distinct."
Carl H. Lamborg, Chad R. Hammerschmidt, Katlin L. Bowman, Gretchen J. Swarr, Kathleen M. Munson, Daniel C. Ohnemus, Phoebe J. Lam, Lars-Eric Heimbürger, Micha J. A. Rijkenberg, Mak A. Saito. A global ocean inventory of anthropogenic mercury based on water column measurements. Nature, 2014; 512 (7512): 65 DOI: 10.1038/nature13563
Top: A McLane pump being deployed from R/V Thompson during the West Pacific GEOTRACES cruise in 2013 helped researchers gather small particles of organic matter to which mercury attaches and sinks to intermediate depths (100 to 1,000 meters) in the ocean. Credit: Brett Longworth, Woods Hole Oceanographic Institution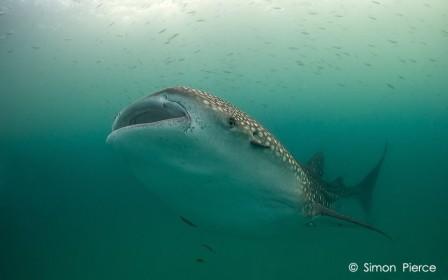 Insights on whale shark populations and evidence for their historic rise, recent decline
August 4, 2014 - In the largest study on the genetics of whale sharks conducted to date, researchers found that the world's biggest fish likely exist in 2 distinct populations with minimal connectivity between the Indo-Pacific and the Atlantic Ocean. The findings suggest that mixing of whale sharks between the Indian and Atlantic was and is rare. The Molecular Ecology investigators also found a significant and likely recent population expansion, but a very recent bottleneck might have gone undetected as genetic diversity at Ningaloo Reef in Australia has declined during 5 consecutive recent years.
In the future, genetic analyses can greatly increase researchers' still very limited understanding of whale shark ecology and the status of what appears for now to be at least 2 populations.
Thomas M. Vignaud, Jeffrey A. Maynard, Raphael Leblois, Mark G. Meekan, Ricardo Vázquez-Juárez, Dení Ramírez-Macías, Simon J. Pierce, David Rowat, Michael L. Berumen, Champak Beeravolu, Sandra Baksay, Serge Planes. Genetic structure of populations of whale sharks among ocean basins and evidence for their historic rise and recent decline. Molecular Ecology, 2014; 23 (10): 2590 DOI: 10.1111/mec.12754
Credit: Image courtesy of Simon Pierce
Peter Sculthorpe 1929-2014: A Great Australian Composer and National Treasure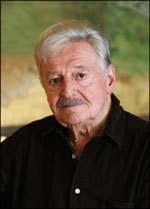 8 August 2014 - Peter Sculthorpe, an Emeritus Professor at the University of Sydney and one of Australia's most important composers has passed away in Sydney this morning at the age of 85. With a rich music career that spanned six decades, Peter Sculthorpe was instrumental in defining Australian classical music in this country.
"The University, and the classical music world for that matter, is deeply saddened by the passing of Professor Peter Sculthorpe. He was an outstanding composer and a delightful man, who has built the music foundations of this University over several decades. Professor Sculthorpe is such a huge loss, but at the same time he leaves such a big music legacy," said Dr Michael Spence, Vice Chancellor, The University of Sydney.
Peter Sculthorpe first joined the University of Sydney's Department of Music as lecturer in composition in 1963. He was later appointed to a personal chair in composition in 1991 at the Sydney Conservatorium of Music.
Until his retirement in 1999, Sculthorpe's teaching at the University inspired and nurtured many musicians including composers Ross Edwards, Anne Boyd, Barry Conyngham and Matthew Hindson, who is now Professor and Chair of Composition & Music Technology Unit at the Con.
Dr Karl Kramer, Dean of the Sydney Conservatorium of Music commented: "Peter is Australia's best-known composer not only at home but internationally. He was the first Australian composer to develop what many heard as an 'Australian' sound and has been described as 'the voice of Australia' and 'Australia's representative composer."
Sculthorpe's enormous contribution to music composition, teaching and education here and abroad is recognised by his Order of Australia medal in 1990 and his four honorary Doctorates from the University of Tasmania, University of Sussex, University of Melbourne and University of Sydney. In 1994 he received the Sir Bernard Heinze Award for outstanding services to Australian music and in 2005 he became an Emeritus Professor at the University of Sydney.
Born in Launceston, Tasmania, in 1929, Sculthorpe was educated at Launceston Church Grammar School, the University of Melbourne and Wadham College, Oxford, England. It was not until he returned to Australia in 1961 after studying overseas, that his career began its meteoric rise.
Sculthorpe's catalogue consists of more than 350 works. While his best known works include the orchestral pieces Mangrove (1979) and Kakadu (1988), he wrote in many genres from solos to opera. His 18 string quartets are especially frequently performed and the Kronos Quartet toured the world playing No.8. In Australia he became a major public figure, audiences cheering his work as it seemed to say something necessary in the life of a country finding a new voice after the dissolution of the British Empire.
The frequent Australian cry to turn to Asia in the 1960s and 70s was paralleled by influences from Indonesia and Japan in Sculthorpe's works, as he strove to write music expressive of the Pacific region.
The impact of his composition on Australian music has been the subject of four books, including Graeme Skinner's authorised biography, Peter Sculthorpe: The Making of an Australian Composer (1929-1974) published in 2007.
The recipient of many prestigious awards, Sculthorpe regarded the most important being chosen as one of Australia's 100 Living National Treasures in 1997 (National Trust of Australia), Distinguished Artist 2001 (International Society for the Performing Arts), Honorary Foreign Life Member in 2003 (American Academy of Arts and Letters) and one of the 100 Most Influential Australians in 2006 (The Bulletin magazine).
Online bullying "rapidly increasing" in Australia
06 August 2014 - Almost 50,000 Australian children experience cyberbullying that can lead to humiliation and depression, new research by UNSW's Social Policy Research Centre has found.
The research, which shows that one in five young Australians aged eight to 17 experiences cyberbullying each year, was commissioned by the federal government as part of its $10 million commitment to Enhance Online Safety for Children.
Paul Fletcher, Parliamentary Secretary to the Minister for Communications, announced the findings at the National Centre Against Bullying conference today.
The research shows that cyberbullying is most prominent in children aged between 10 and 15 years, with prevalence decreasing for 16-17 year-olds. The estimated number of children and young people who were victims of cyberbullying last year was 463,000, with around 365,000 in the 10-15 age group.
The report also notes that the prevalence of cyberbullying has "rapidly increased" since it first emerged as a behaviour.
"As more children and young people use the internet and have access to smart phones, cyberbullying has become more prevalent," said Chief Investigator Professor Ilan Katz from the Social Policy Research Centre. "Our research shows that cyberbullying can have a worse impact on victims than 'offline' bullying."
Professor Katz is also Chief Investigator of the project Youth Exposure to, and Management of, Cyberbullying Incidents in Australia.
The research found the majority of cyberbullying incidents were dealt with through reporting to a school, with 72% of schools reporting at least one incident in 2013. However, the more serious cases are typically reported to the police.
Concerningly, the research found there is increasing evidence of the lasting effects of cyberbullying with links to low self-esteem, mental health issues, depression and anxiety.
The report recommends various interventions and responses to the prevalence of cyberbullying.
"Our research shows that the most promising approaches to the problem are to educate young people about appropriate behaviour online, and to create a facility for the rapid take down of offensive or distressing material from social networking sites," said Professor Katz.
The report was developed in collaboration with the Young and Well Cooperative Research Centre, National Children's and Youth Law Centre, the University of South Australia and the University of Western Sydney.
The research results are available here:
communications.gov.au/publications/publications/cyber-bullying
95 per cent of homeless in Sydney and Melbourne own a mobile: study
6 August 2014 - People experiencing homelessness in Sydney and Melbourne have a higher rate of mobile phone ownership than average Australians, new University of Sydney research shows.
While 92 per cent of Australians own a mobile phone, an even higher proportion - 95 per cent - of the adults, youth and families surveyed own a mobile. More than three quarters (77 per cent) of these have a smartphone, compared to around two thirds (64 per cent) of the general population. The survey found wide variation in the models and ages of the phones owned by the respondents. Almost half (41 per cent) reported that their phone was a gift, second-hand, stolen or borrowed.
The research, involving 95 clients of specialist homelessness services across inner and outer metropolitan Sydney and Melbourne, found that mobile phones are essential for survival and safety, job prospects and for moving out of homelessness.
"It's essential to be connected when experiencing, or at risk of, homelessness," said University of Sydney researcher Dr Justine Humphry, who undertook the study funded by the Australian Communications Consumer Action Network's Grants Scheme. "Mobile phones help people survive and stay safe in situations of heightened risk. Mobile phones also play a critical role in helping people move out of homelessness and gain financial stability."
When asked about their reasons for using a mobile phone, around half of those surveyed say contacting emergency services (52 per cent), support services (49 per cent) and seeking medical assistance (48 per cent) rank as important uses, after staying in touch with friends (80 per cent), making new friends (74 per cent) and contacting family (52 per cent).
Other key findings include:
• almost half (47 per cent) of the respondents use the internet to look for a job
• some 82 per cent use pre-paid mobile plans
• half use free public Wi-Fi to keep costs down, while others use Facebook (66 per cent), Instant Messenger (45 per cent), or Skype (30 per cent)
• 57 per cent find it difficult to fund their mobile phone usage
• some 32 per cent are often disconnected because they cannot charge their phone, lack phone credit or lose their phone
Of those without mobiles, 60 per cent were over 40 years old, male, single and chronically homeless; living in emergency housing, boarding houses, on the street or in temporary accommodation for two or more years.
Affordability is a big concern for our homeless population and low-income consumers," said ACCAN CEO Teresa Corbin. "Telcos need to make sure they go through all the checks and balances to ensure everyone is on the right plan so that vulnerable consumers don't end up in debt and chased by debt collectors."
According to Homelessness Australia, on any given night one out of every 200 Australians is homeless and more than 100,000 Australians fall within the Australian Bureau of Statistics' definition of homelessness.
"We need to change the way in which we look at our homeless population," said Dr Humphry. "They can often be extremely savvy consumers but face unique affordability and service availability issues with mobile services, even in urban areas where most people take coverage for granted. The benefits of digital access could be greater if aid and subsidy programs were also directed to helping out those in situations of hardship who rely heavily on their mobiles."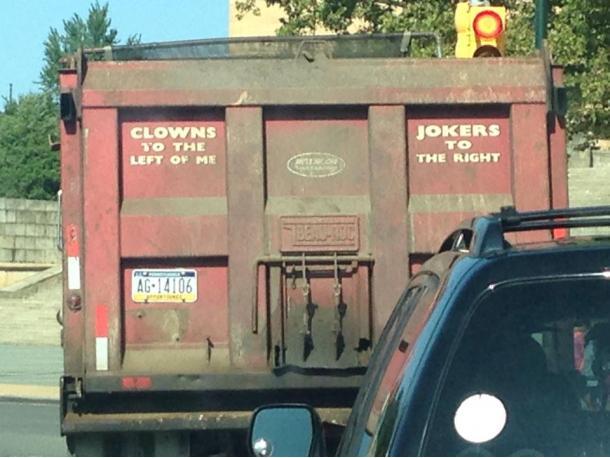 Could your brain be reprogrammed to work better?
August 6, 2014 – Researchers from The University of Western Australia have shown that electromagnetic stimulation can alter brain organisation, which may make your brain work better.
In results from a study published in the Journal of Neuroscience, researchers from The University of Western Australia and the Université Pierre et Marie Curie in France demonstrated that weak sequential electromagnetic pulses (repetitive transcranial magnetic stimulation - or rTMS) on mice can shift abnormal neural connections to more normal locations.
The discovery has important implications for treatment of many nervous system disorders related to abnormal brain organisation such as depression, epilepsy and tinnitus.
To better understand what magnetic stimulation does to the brain Research Associate Professor Jennifer Rodger from UWA's School of Animal Biology and her colleagues tested a low-intensity version of the therapy - known as low-intensity repetitive transcranial magnetic stimulation (LI-rTMS) - on mice born with abnormal brain organisation.
Lead author, PhD candidate Kalina Makowiecki, said the research demonstrated that even at low intensities, pulsed magnetic stimulation could reduce abnormally located neural connections, shifting them towards their correct locations in the brain.
"This reorganisation is associated with changes in a specific brain chemical, and occurred in several brain regions, across a whole network. Importantly, this structural reorganisation was not seen in the healthy brain or the appropriate connections in the abnormal mice, suggesting that the therapy could have minimal side effects in humans.
"Our findings greatly increase our understanding of the specific cellular and molecular events that occur in the brain during this therapy and have implications for how best to use it in humans to treat disease and improve brain function," Ms Makowiecki said.
The above story is based on materials provided by University of Western Australia.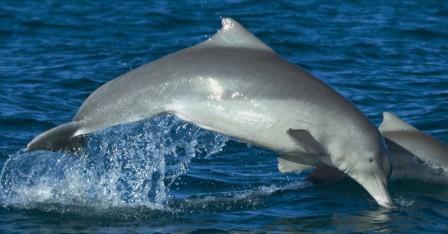 Scientists name new species of cetacean: The Australian humpback dolphin
August 2014 - Scientists examining a taxonomically confused group of marine mammals have officially named a species new to science: the Australian humpback dolphin, Sousa sahulensis, according to the Wildlife Conservation Society and Clymene Enterprises.
The study describing the newly named species is the culmination of a 17-year long systematic examination of all available historical records, physical descriptions, and genetic data of humpback dolphins - a widespread group of coastal cetaceans ranging from the coast of West Africa to the northern coast of Australia. The Australian humpback dolphin becomes the fourth recognized humpback dolphin species.
The study appears online today in the journal Marine Mammal Science, and will appear in the journal's October edition. The authors are: Thomas A. Jefferson of Clymene Enterprises and Howard C. Rosenbaum of the Wildlife Conservation Society.
"We've finally managed to settle many long-standing questions about humpback dolphins - particularly how many species actually exist - using a huge body of data collected over two centuries and analyzed with the latest scientific tools," said Dr. Jefferson.
"The formal recognition and naming of a new species brings with it a need to formulate or update plans for protection of these dolphins," said Dr. Rosenbaum, Director of WCS's Ocean Giants Program. "Humpback dolphins throughout their range are threatened with fisheries interactions, vessel impacts, and development in their coastal habitats. Efforts to protect humpback dolphins and other coastal dolphins, and their most important habitats are essential for the survival of these species."
The process of describing a species new to science requires a systematic analysis of all species most closely related to the animal in question. The humpback dolphins in particular have vexed researchers and taxonomists for decades until researchers from the Wildlife Conservation Society and a number of other institutions provided the most definitive results in late 2013.
Noteworthy naturalists such as Richard Owen (who coined the word "Dinosaur"), Georges Cuvier, and Richard Lydekker have added to the literature on humpback dolphins over the centuries. In recent years, scientists have disagreed with one another about the number of species, with some considering all humpback dolphins the same species and others postulating as many as nine different ones.
The new study contains detailed reviews and descriptions of the currently recognized four humpback dolphin species, using external and skeletal measurements, coloration, molecular genetics, and geographic distribution. The study is the next step building upon recent studies that first detected the existence of a unique humpback dolphin species inhabiting the waters of northern Australia and the island of New Guinea, using genetics and morphological characters.
The Australian humpback dolphin species joins the current assemblage of three other closely related species: the Atlantic humpback dolphin (Sousa teuszii), the Indo-Pacific humpback dolphin (Sousa chinensis), and the Indian Ocean humpback dolphin (Sousa plumbea). The new dolphin's scientific name - Sousa sahulensis - is derived from the Sahul Shelf, an underwater shelf stretching between northern Australia and southern New Guinea, where the Australian humpback dolphin occurs.
Aside from slight differences in overall length, number of teeth and vertebrae, and geographic distribution, the Australian humpback dolphin differs in appearance from the other three humpback species. Its dorsal fin is lower and more wide-based than the dorsal fins of Sousa teuszii and S. plumbea, and its coloration is dark gray, as opposed to the distinctly white (often with a pink tinge) coloration of its closest humpback neighbor, Sousa chinensis. The Australian humpback dolphin also possesses a distinctive dark dorsal "cape."
Another interesting finding with the designation of the Australian humpback dolphin is the support its distribution provides to a zoogeographical barrier described by Alfred Russell Wallace, one of the first naturalists to examine in detail the life of the Malay Archipelago. He identified a barrier now known as the Wallace Line. To the west of the line, terrestrial animal species are mostly of Asian origin; to the east, animal species largely descend from Australasian ancestors. Researchers have also found the Wallace Line to be a barrier for marine species as well, and the divide between Indo-Pacific and the Australian humpback dolphins seems to coincide with this border.
There is currently no population estimate for the Australian humpback dolphin, but the authors warn that it is unlikely that more than a few thousand dolphins of that species exist, based on available sighting data. Potential threats to all humpback dolphins include coastal development, accidental capture by fishermen, vessel collisions, and in a few cases direct hunting.
Thomas A. Jefferson, Howard C. Rosenbaum. Taxonomic revision of the humpback dolphins (Sousaspp.), and description of a new species from Australia. Marine Mammal Science, 2014; DOI: 10.1111/mms.12152
Scientists examining a taxonomically confused group of marine mammals have officially named a species new to science: the Australian humpback dolphin. Credit: R.L. Pitman
Prestigious scholar and editor joins UWS
The Editor-in-Chief of Australia's most highly ranked history journal has been appointed Professor of History at the University of Western Sydney.
Professor Gregory Barton brings with him the journal Britain and the World, a publication ranked by Thomson Reuters Social Sciences Citation Index as the highest ranked history journal in Australia and 35th in the world.
The international publication examines every part of the world that has interacted with Britain since 1600.
Professor of History Gregory Barton says he's excited to be working at the University of Western Sydney's School of Humanities and Communication Arts.
"UWS is putting together one of the best teams of historians and social scientists in Australia," says Professor Barton.
"I look forward to working closely with my colleagues in teaching the new global history unit at UWS, and continuing my own research in global, imperial, and environmental history."
The Dean of the School of Humanities and Communication Arts, Professor Peter Hutchings, says UWS is delighted to welcome Professor Barton.
"On behalf of all staff I welcome Professor Barton to the University of Western Sydney," says Professor Hutchings.
"Professor Barton is an outstanding researcher in his field, with a reputation for excellence and a deep commitment to his students."
"He will continue to build UWS's reputation as a leader in the field of history, environmental studies and the humanities."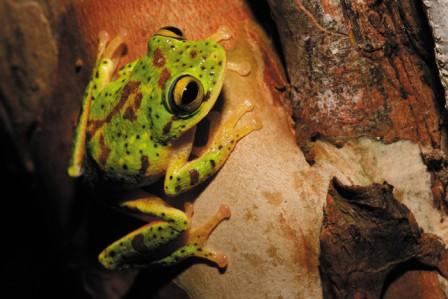 How amphibians crossed continents: DNA helps piece together 300-million-year journey
August 4, 2014 - There are more than 7,000 known species of amphibians that can be found in nearly every type of ecosystem on six continents. But there have been few attempts to understand exactly when and how frogs, toads, salamanders and caecilians have moved across the planet throughout time. Armed with DNA sequence data, Alex Pyron, an assistant professor of biology at the George Washington University, sought to accurately piece together the 300-million-year storyline of their journey.
Dr. Pyron has succeeded in constructing a first-of-its-kind comprehensive diagram of the geographic distribution of amphibians, showing the movement of 3,309 species between 12 global ecoregions. The phylogeny - or diagram of evolutionary relationships - includes about half of all extant amphibian species from every taxonomic group.
"There have been smaller-scale studies, but they included only a few major lineages and were very broad," Dr. Pyron said. "What we needed was a large-scale phylogeny that included as many species as possible. That allows us to track back through time, not only how different species are related, but also how they moved from place to place."
His findings, which appear in the journal Systematic Biology, suggest that, contrary to popular belief, certain groups of amphibians may have swam long distances from one landmass to another within the past few million years.
Biologists have long hypothesized the distribution of extant lineages of amphibians has been driven by two major processes: vicariance and dispersal.
Vicariance occurs when a population is separated following a large-scale geophysical event. After the fragmentation of supercontinent Pangaea and the subsequent split of the Laurasian and Gondwanan landmasses, certain groups of amphibians were able to "hitch a ride" from one continent to another, Dr. Pyron explained. The researcher's biogeographic analysis supports this hypothesis, showing that continental movement can explain the majority of patterns in the distribution of extant species of amphibians.
Dr. Pyron also found that dispersal during the Cenozoic Era (66 million years ago to the present), likely across land bridges or short distances across oceans, also contributed to their distribution.
Given their ancient origin, it is unsurprising that the history of amphibians is a mixture of both vicariance and dispersal. But the third and final distribution pattern that Dr. Pyron notes in his study was an unexpected finding.
Past studies have assumed that long-distance over water dispersal was essentially impossible for amphibians due to salt intolerance. However, when Dr. Pyron began completing his analysis, he noticed a number of cases of distribution that could not be explained by old age.
For instance, one group of frogs found in Australia and New Guinea (pelodryadine hylids) that originated around 61 to 52 million years ago is deeply nested within a group of amphibians that exist only in South America. By the time pelodryadines originated, all major continental landmasses occupied their present-day positions, with South America and Australia long separated from Antarctica.
"They're 120 million years too late to have walked to Australia," Dr. Pyron said.
So how could this group of South American amphibians be related to frogs on the other side of the world?
"You wouldn't think that frogs would be able to swim all the way there, but that seems like one of the more likely explanations for how you could have such a young group nested within South America and have it somehow get to this other continent," Dr. Pyron said.
In his study, Dr. Pyron points two other instances of long-distance oceanic dispersal.
"What you have is this mixture of processes. You have vicariance, which over 300 million years has put certain groups in Africa, some in Australia and others in South America," Dr. Pyron said. "But even more recently, within the last few million years, you have these chance events of long distance dispersals across the ocean, which can influence distribution patterns."
Dr. Pyron's next research question is whether there is any specific quality, such as tolerance to salt water, which allows some groups of amphibians to be better dispersers. He has also begun to conduct a similar analysis with lizards and snakes to see if the same distribution patterns hold up. And as new species are discovered, Dr. Pyron will continue to revise his model.
These findings not only provide evidence for the unlikely hypothesis of long-distance oceanic dispersal, but they also provide a model for explaining the distribution of other species and learning about the geographic diversity of different groups. For example, an endangered frog in South America unconnected to any other major lineages would need to be a high conservation priority.
"That's something we can only learn from a biogeographic analysis," Dr. Pyron said.
R. A. Pyron. Biogeographic Analysis Reveals Ancient Continental Vicariance and Recent Oceanic Dispersal in Amphibians. Systematic Biology, 2014; DOI:10.1093/sysbio/syu042 Photo: Pseudophilautus poppiae, a microendemic shrub frog from Southern Sri Lanka that only occurs in a few hectares of cloud forest. Credit: Alex Pyron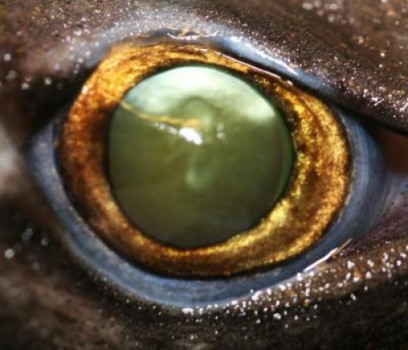 Photon hunting in the twilight zone: Visual features of bioluminescent sharks
August 6, 2014 - The eyes of deep-sea bioluminescent sharks have a higher rod density when compared to non-bioluminescent sharks, according to a study published August 6, 2014 in the open-access journal PLOS ONE by Julien M. Claes, postdoctoral researcher from the FNRS at Université catholique de Louvain (Belgium), and colleagues. This adaptation is one of many these sharks use to produce and perceive bioluminescent light in order to communicate, find prey, and camouflage themselves against predators.
The mesopelagic twilight zone, or about 200-1000 meters deep in the sea, is a vast, dim habitat, where, with increasing depth, sunlight is progressively replaced by point-like bioluminescent emissions. To better understand strategies used by bioluminescent predators inhabiting this region that help optimize photon capture, the authors of this study analyzed the eye shape, structure, and retinal cell mapping in the visual systems of five deep-sea bioluminescent sharks, including four Lanternsharks (Etmopteridae) and one kitefin shark (Dalatiidae).
The researchers found that the sharks' eyes contained a translucent area present in the upper eye orbit of the lantern sharks, which might aid in adjusting counter-illumination, or in using bioluminescence to camouflage the fish. They also found several ocular specializations, such as a gap between the lens and iris that allows extra light to the retina, which was previously unknown in sharks. Comparisons with previous data on non-bioluminescent sharks reveals that bioluminescent sharks possess higher rod densities in their eyes, which might provide them with improved temporal resolution, particularly useful for bioluminescent communication during social interactions.
"Every bioluminescent signal needs to reach a target photoreceptor to be ecologically efficient. Here, we clearly found evidence that the visual system of bioluminescent sharks has co-evolved with their light-producing capability, even though more work is needed to understand the full story," said Dr. Claes.
These results reveal an unexpected diversity of photon capture strategies and indicate that like other deep-sea animals, deep-sea sharks possess a number of adaptations to cope with the twilight zone.
Julien M. Claes, Julian C. Partridge, Nathan S. Hart, Eduardo Garza-Gisholt, Hsuan-Ching Ho, Jérôme Mallefet, Shaun P. Collin.Photon Hunting in the Twilight Zone: Visual Features of Mesopelagic Bioluminescent Sharks. PLoS ONE, 2014; 9 (8): e104213 DOI: 10.1371/journal.pone.0104213
Above: This is the eye of a velvet belly lanternshark. Credit: Dr. J. Mallefet (FNRS/UCL); CC-BY