Inbox and Environment News - Issue 172
July 20 - 26, 2014: Issue 172
Statement by UNSW's Kirby Institute on the death of Professor Joep Lange who was on board Malaysian Airlines flight MH17 - 18 July 2014
The Kirby Institute at UNSW today lost a close friend and longtime colleague Professor Joep Lange who, with his partner Jacqueline, were among the almost three hundred people on Malaysian Airlines flight MH17 shot down on the Russian-Ukraine border.
They were on their way to the 20th International AIDS Conference, AIDS2014, in Melbourne, which starts on Sunday 20 July. Joep was one of a number of European researchers believed to be heading to the Melbourne conference.
The University and The Kirby Institute extend their sincere condolences to the families, friends and colleagues of these researchers and all on board flight MH17.
Joep was a close colleague and friend of Kirby Institute Director, Professor David A Cooper.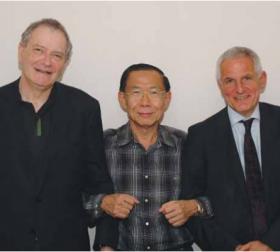 Professors David Cooper, Praphan Phanuphak and Joep Lange, the co-directors of HIVNAT, a joint research centre in Bangkok
"Joep had an absolute commitment to HIV treatment and care in Asia and Africa," Professor Cooper said. "The joy in collaborating with Joep was that he would always bring a fresh view, a unique take on things, and he never accepted that something was impossible to achieve. Our joint work in Bangkok, the HIVNAT centre, will stand as his legacy."
Professors Lange and Cooper were both working in HIV research and treatment from the early years, and since the mid-1990s in resource-poor settings. They shared a specific interest in preventing HIV from taking hold in Asia the way it had in Africa. In 1996, from a conversation they had with their Thai colleague Professor Praphan Phanuphak, the head of the Thai Red Cross AIDS Research Centre, they moved to establish a research centre in Bangkok called HIVNAT.
"The N is for Netherlands where Joep was my opposite number, head of the national HIV research centre, the A for Australia and T for Thailand," Professor Cooper said. "And it has been so rewarding to have such success in bringing world class research and world class benefits to Thailand and surrounding countries."
Joep Lange has worked in HIV research and treatment since 1983. He made far-reaching and ground-breaking contributions to the development of affordable HIV treatments, particularly combination therapies, for use in resource-poor countries. Another outstanding area of contribution has been his pioneering role in exploring affordable and simple antiretroviral drug regimens for the prevention of mother-to-child transmission of HIV in resource-poor settings. Both of these have been part of his dedication to increasing access to effective HIV treatment.
At the time of his death, Professor Lange was Professor of Medicine at the Academic Medical Center, University of Amsterdam and Senior Scientific Advisor to the International Antiviral Therapy Evaluation Centre, Amsterdam. He was co-director of the HIV Netherlands Australia Research Collaboration (HIV-NAT) and a former president of International AIDS Society. In 2001, he founded and chaired the PharmAccess Foundation, a not-for-profit organisation based in Amsterdam, designed to improve access to HIV/AIDS therapy in developing countries. He was a founding editor of the academic journal, Antiviral Therapy.
Sunday Surfboats by The Drone Guy - Published on Jul 13, 2014
Just a perfect winter's morning at Palm Beach Sydney.
What is biodiversity and why is it important? - by CSIRO - Published on 15 Jul 2014
Biodiversity is the term used to encompass the variety of all living organisms on Earth, including their genetic diversity, species diversity and the diversity of marine, terrestrial and aquatic ecosystems, together with their associated evolutionary and ecological processes. But as biodiversity is also a human concept, different people bring their own set of values to bear on it. Dr Steve Morton talks about the different values that humans obtain from biodiversity and the role we will need to play in shaping its future. (07:51)
Access CSIRO's book Biodiversity: Science and Solutions for Australia - www.csiro.au/biodiversitybook (Free to download)
Masters student Fiona Lowry wins 2014 Archibald Prize - 18 July 2014
UNSW Art & Design student Fiona Lowry has won the 2014 Archibald Prize for her haunting, airbrush portrait of the architect and accountant Penelope Seidler.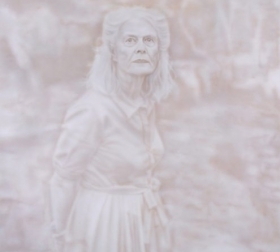 Fiona Lowry, Penelope Seidler (detail), acrylic on canvas, 225 x 185 cm
The Sydney artist – who is undertaking a Master of Fine Arts at UNSW – says she met Seidler about six years ago and was immediately struck by her "beauty" and "presence". Lowry spent some time with Seidler at the iconic Killara house she designed with her late husband, Harry Seidler and says a particular moment of contemplation inspired the final portrait.
"[Penelope and I] spent some time in the bush at the back of the property looking at the waterfall. At one point, Penelope looked back at the house towering over us and reflected that it has been some time since she had seen it from this angle.
"It is important to me when I am making a work that I take the subject to a place that has memory and history attached to it because I am interested in exploring the subject's interaction with that landscape," Lowry said.
Ms Lowry was a favourite for this year's $75,000 Archibald Prize. Guido Belgiorno-Nettis, the president of the Art Gallery of NSW's board of trustees, made positive comments about the portrait when the finalists were announced, describing the painting as "very intense". He said he knew Ms Seidler well and could see her "steeliness" in the painting.
This is the third time Lowry has entered the Archibald. Last year, she was a finalist for both the Wynne and Sulman Prizes and her Archibald portrait of artist Shaun Gladwell was highly commended. She was also one of this year's Sulman finalists.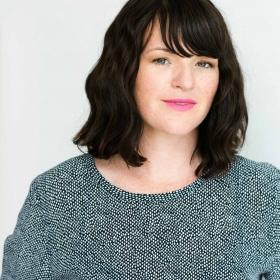 Fiona Lowry (Photo courtesy Martin Browne Contemporary)
Dean of Arts & Design at UNSW Professor Ross Harley congratulated the artist on her win.
"Using her distinctive airbrush technique Fiona Lowry has created an evocative and sensitive painting that captures the ever thoughtful Penelope Seidler – truly one of Australia's cultural and philanthropic luminaries.
"The UNSW Art & Design community is tremendously proud of Fiona's achievements. As a current research student she joins a select group of artists that have won this celebrated prize," Harley said.
There were 884 entries for this year's Archibald. Six of the finalists are alumni or current students of UNSW, including fellow students Mike Barnard and Jason Phu. Two of the finalists for the Sulman Prize and one of the Wynne Prize finalists are also connected to UNSW.
Fiona Lowry was born in Sydney in 1974 and is also a past winner of the Doug Moran National Portrait Prize.
The Archibald, Wynne and Sulman finalists are on exhibition at the Art Gallery of NSW until 28 September.
Dodos and spotted green pigeons are descendants of an island hopping bird
July 15, 2014 - The mysterious spotted green pigeon (Caloenas maculata) was a relative of the dodo, according to scientists who have examined its genetic make-up. The authors say their results, published in the open access journal BMC Evolutionary Biology, support a theory that both birds are descended from 'island hopping' ancestors. The only known example of the spotted green pigeon is the Liverpool pigeon, which is currently in the World Museum, Liverpool. The only other known specimen has been lost, and there are no records of the bird in the wild. There is no record of where the pigeon was found, and it wasn't even known if the spotted green pigeon was a species, or just an unusual form of the Nicobar pigeon from around Indonesia.
The scientists took DNA from two feathers of the spotted green pigeon. Because of its age, the DNA was highly fragmented, so they focused in on three DNA 'mini barcodes' - small sections of DNA which are unique for most bird species. They looked at these sections of the pigeon's DNA, and compared it to other species.
This showed that the spotted green pigeon is indeed a separate species, showing a unique DNA barcode compared to other pigeons. The pigeon is genetically most closely related to the Nicobar pigeon and the dodo and Rodrigues solitaire, both extinct birds from islands near Madagascar. The spotted green pigeon shows signs of a semi-terrestrial island lifestyle and the ability to fly. The closely related Nicobar pigeon shows similar habits and has a preference for travelling between small islands.
The scientists say this lifestyle, together with the relationship of both pigeons to the dodo and Rodrigues solitaire supports an evolutionary theory that the ancestors of these birds were 'island hoppers', moving between islands around India and Southeast Asia. The birds that settled on particular islands then evolved into the individual species. The dodo's ancestor managed to hop as far as the island of Mauritius near Madagascar where it then lost the ability to fly.
Dr Tim Heupink, Griffith University Australia says: "This study improves our ability to identify novel species from historic remains, and also those that are not novel after all. Ultimately this will help us to measure and understand the extinction of local populations and entire species."
Clemency Fisher, Curator of Vertebrate Zoology at the World Museum says: "We are very pleased that the extinct spotted green pigeon has its correct place in the world of birds after more than 230 years. Tim Heupink's groundbreaking genetic research, analysing small fragments of DNA from tiny pieces of feather, proves the spotted green pigeon is unique and a distant relation to the Nicobar pigeon, the Rodrigues solitaire and the dodo of Mauritius."
Tim H Heupink, Hein van Grouw, David M Lambert. The mysterious Spotted Green Pigeon and its relation to the Dodo and its kindred. BMC Evolutionary Biology, 2014; 14 (1): 136 DOI:10.1186/1471-2148-14-136 Picture: Spotted green pigeon. Credit: Joseph Smit, Bulletin of the Liverpool Museums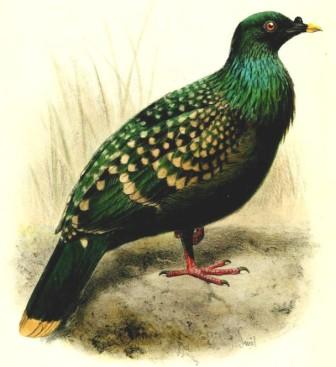 Internet browsing can improve millennial attention to workplace tasks
July 14, 2014 – "Workplace Internet Leisure Browsing," a recent research article out of Australia and published in Human Performance (Routledge), is the first to empirically test the theory of Workplace Internet Leisure Browsing (WILB), its effectiveness in restoring overall attention to workplace tasks, and attitudes toward workplace Internet browsing among differing age groups. The implication of this dual study is that short breaks that include non-work related Internet browsing can potentially improve younger workers' (under the age of 30) attention to work tasks. Concentration during workplace tasks is of the upmost importance; however, it declines over time as mental resources are expended, with cited research from the study finding that subjects begin to lose concentration after 5 to 15 minutes before needing a break. According to the study, "WILB is the act of using the company Internet for personal reasons during work hours, which might include watching YouTube movies, engaging in social media sites such as Facebook, or doing any other activity that might be construed as personal Internet use outside of organizationally set tasks." Based on the constructs, the researcher theorized that [1] WILB will have positive effects on a worker's attention to a task by reducing vigilance decrement - a psychological term meaning a decline in attention to a task as time progresses - and [2] workers under the age of 30 recognize WILB as having a more positive effect on their workplace productivity than older workers because they grew up in the "technology age."
To test these hypotheses, two separate studies were conducted. The first study assessed the overall task vigilance of four separate groups receiving a different kind of short break while at work: WILB break (surfing Facebook for five minutes), Internet break (comparing separate insurance policies for best deal), stationary break (remaining in place), and no break. The results indicated that task vigilance did not decay as much for those in the WILB group compared to the other three groups. The second study utilized online surveys to a nationwide sample of 2700 office workers to determine the differing attitudes towards WILB among separated age groups. The results indicated that younger workers reap attitudinal and attention benefits from WILB that older workers do not.
"The implication of this research for managers is that WILB should not necessarily be treated as 'cyberloafing,' whereby perpetrators should be punished. Although excessive WILB may negatively impact worker performance by consuming time that would otherwise be spent performing work-related tasks, the present research suggests positive benefits within reasonable limits," wrote the researcher in the discussion. "An interesting avenue for future research would be to examine how motivational factors might moderate any effects of WILB productivity."
Brent L. S. Coker. Workplace Internet Leisure Browsing. Human Performance, 2013; 26 (2): 114 DOI:10.1080/08959285.2013.765878
Barney the whale at Warriewood Beach by scootdotcom - Published on 17 Jul 2014
A whale swimming in the shallows
Surfing Maroubra Beach Sydney Australia. (1948) by British Pathé
Kids' 'community' knowledge from internet leaves researcher hopeful
July 15, 2014 - Parents sometimes link the Internet to negative social behavior, but some children use the Web to learn about their communities, a new University of Florida study shows. While most research on young people's media use focuses on negative effects, UF Professor Rosemary Barnett sees it as a good thing.
"Two key factors to consider are the nature of the content and how it is used," said Barnett, who teaches in the Department of Family, Youth and Community Sciences, part of UF's Institute of Food and Agricultural Sciences. "The ability to tap into a phenomenal amount of information so easily and quickly on a variety of topics has allowed the Internet to enhance education for children."
After a 12-year-old Lakeland girl who endured cyber-bullying committed suicide in September 2013, the American Academy of Pediatrics changed its media exposure policy. The group now recommends children use media for entertainment no more than two hours each night. They make an exception for online homework.
While the UF/IFAS study gave clues to children's general Internet use, it focused on how students use the Internet to learn about their communities.
In the study, 133 children with an average age of 13 went to after-school programs at community centers in Volusia and Seminole counties. The children, all of whom qualified for free or reduced-price lunches, did not have computers at home and had never used the Internet outside of school.
Children used the Internet for about 30 minutes to an hour each day, Barnett said. They were taught to search for certain topics and shown approved web pages.
The study, published in the current issue of the Journal of Youth Development, showed children knew more about their community, based on their use of the Internet and other media at the community centers.
Researchers surveyed students at the end of each of the study's three years. Students answered questions about "community connectedness." They answered the questions on a 1 to 5 scale, with 1 meaning you strongly disagree and 5 meaning you strongly agree.
Children's responses to the community connectedness questions increased from an average 2.95 after the first year to 3.42 after the third, a statistically significant increase, said Caroline Payne-Purvis, state coordinator for UF's Children, Youth and Families at Risk program.
Researchers also measured community knowledge on the same scale, asking the students their sources of information.
Children said they learned community issues from several media sources, but their Internet-use score rose from 3.52 to 4.04. Of particular interest to Barnett was the fact that kids read newspapers and magazines more - their score on that question going up from 2.78 after the first year to 3.46 after the third.
These finding encourage Barnett.
By increasing at-risk children's exposure to various community-based websites, Facebook pages and other social media, she said, they learn to use the Internet in a positive way. Besides Barnett and Payne-Purvis, the research team included Gerald Culen, an associate professor in family, youth and community sciences at UF and Jeffrey Neely, a former UF graduate student and now assistant professor of journalism at the University of Tampa.
The journal can be found online at: Here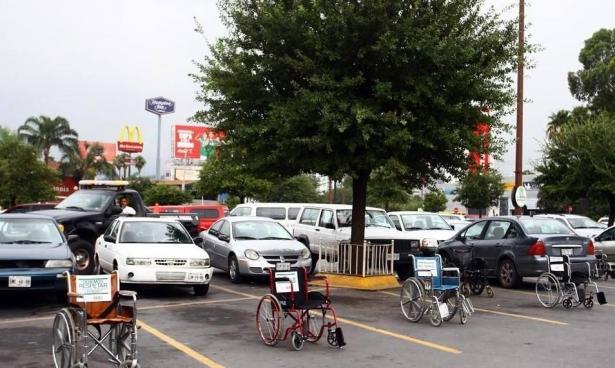 Wheelchair Protest – July 13th, 2014 – in US
Twenty parking spaces in this parking lot were occupied with empty wheelchairs. They had signs lije "I'll be quick", "Oops!", " Nobody is using it" and "I'm waiting for somebody".
Goldtown by NFSA- Published on 14 Jul 2014
Made by The National Film Board 1948. Directed by R Maslyn Williams. Much of the romance associated with the development of the gold industry is to be found at Kalgoorlie on the golden mile, that rich strip of Western Australian territory. This film illustrates life in the town and the work of the miners: the school of mining, the vast store of mining tradition, the old-time prospectors who still search the surrounding countryside for new and fabulous strikes. It takes the viewer underground, deep into the galleries where the gold holding rock is blasted out, and shows the intricate business of separating the valuable metal from the rock that is undertaken on the surface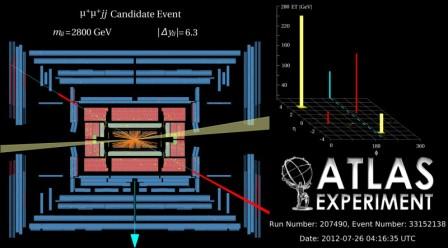 Physicists detect process even rarer than the long-sought Higgs particle
July 15, 2014 - Scientists running the ATLAS experiment at the Large Hadron Collider (LHC), the world's largest and most powerful "atom smasher," report the first evidence of a process that can be used to test the mechanism by which the recently discovered Higgs particle imparts mass to other fundamental particles. More rare than the production of the Higgs itself, this process - a scattering of two same-charged particles called W bosons off one another - also provides a new stringent test of the Standard Model of particle physics. The findings, which so far are in agreement with predictions of the Standard Model, are reported in a paper just accepted by Physical Review Letters.
"Only about one in 100 trillion proton-proton collisions would produce one of these events," said Marc-André Pleier, a physicist at the U.S. Department of Energy's Brookhaven National Laboratory who played a leadership role in the analysis of this result for the ATLAS collaboration. Complicating matters further, finding one such rare event is not enough. "You need to observe many to see if the production rate is above or on par with predictions," Pleier said. "We looked through billions of proton-proton collisions produced at the LHC for a signature of these events - decay products that allow us to infer like Sherlock Holmes what happened in the event."
The analysis efforts started two years ago and were carried out in particular by groups from Brookhaven, Lawrence Berkeley National Laboratory, Michigan State University, and Technische Universität Dresden, Germany. Preliminary results were presented by Pleier at the "Rencontres de Moriond - QCD and High Energy Interactions" conference in March 2014. Now finalized based on a total of 34 observed events, the measured interaction rate is in good agreement with that predicted by the Standard Model, a theory describing all known fundamental particles and their interactions.
"The Standard Model has so far survived all tests, but we know that it is incomplete because there are observations of dark matter, dark energy, and the antimatter/matter asymmetry in the universe that can't be explained by the Standard Model," Pleier said. So physicists are always looking for new ways to test the theory, to find where and how it might break down.
"This process of W boson interactions is one we could never test," Pleier said, "because we didn't have enough energy or large enough data sets needed to see this very rare process - until we built the LHC."
Now with the LHC data in hand, the measured rate agrees with the prevailing theory's predictions and establishes a signal at a significance level of 3.6 sigma - strong evidence, according to Pleier. "The probability for this measurement to be a mere background fluctuation is very small - about one in 6000," he said. But the physicists would like to be more certain by collecting more data to reduce uncertainties and increase the level of significance.
There's another reason for continuing the quest: "By measuring this process we can check whether the Higgs particle we discovered does its job the way we expect it to," Pleier said. "A wealth of models in addition to the Higgs mechanism exists to try to explain how fundamental particles get their mass. Measurements of such scattering processes can thus be both a fundamental test of the Standard Model and a window to new physics."
To test the Higgs mechanism, the scientists compare distributions of decay products of the W scattering process - how often they observe particular products at a particular energy and geometrical configuration.
"It's like a fingerprint," Pleier said."We have a predicted fingerprint and we have the fingerprint we measure. If the fingerprints match, we know that the Higgs does its job of mass generation the way it should. But if it deviates, we know that some other physics mechanism is helping out because the Higgs alone is not doing what we expect."
Again, so far, the data indicate that the Higgs is working as expected.
"For the first time, we can rule out certain models or predictions that we could not before," Pleier said. "To complete the job, we need more data, at higher energy, so we can see the fingerprint more clearly."
The LHC will resume data taking at increased collision energies - 13 tera-electronvolts (TeV) instead of 8 TeV - in spring of 2015. The datasets collected will be up to 150 times the size of the currently available data and will allow for a detailed behind-the-scenes look at the Higgs at work.
The ATLAS experiment at LHC is supported by DOE's Office of Science and the National Science Foundation.
ATLAS Collaboration. Evidence for Electroweak Production of W±W±jj in pp Collisions at s√=8 TeV with the ATLAS Detector. Physical Review Letters, 2014 (in press) [link]
Candidate event for WW → WW scattering in the ATLAS detector at the Large Hadron Collider. Credit: Image courtesy of Brookhaven National Laboratory
Fly boys by Oracle Racing Team - Published on 16 Jul 2014
ORACLE TEAM USA flying over Lake Macquarie during foiling camp.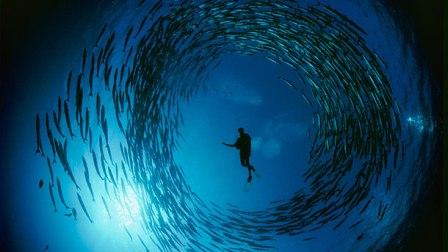 David Doubilet at the Opera House C/- Australian Marine Conservation Society
Explore a hidden universe through the eyes of one of the most prolific living photographers at National Geographic magazine. David Doubilet will share never before seen images from his assignments at the Sydney Opera House on 27 July at 2pm.
Discover the reality of life behind the camera - from parasites to harp seal bites - as he shares his adventures of working to get the best shot.
AMCS is thrilled to be associated with this event, and our Director Darren Kindleysides will be introducing David Doubilet on the night.
Find out more about the National Geographic Live events in Sydneyhere
Photograph by David Doubilet
10 year old Oliver Dunn's card to Greg Hunt...short and sweet with a clear message: Save Ballina's Koalas!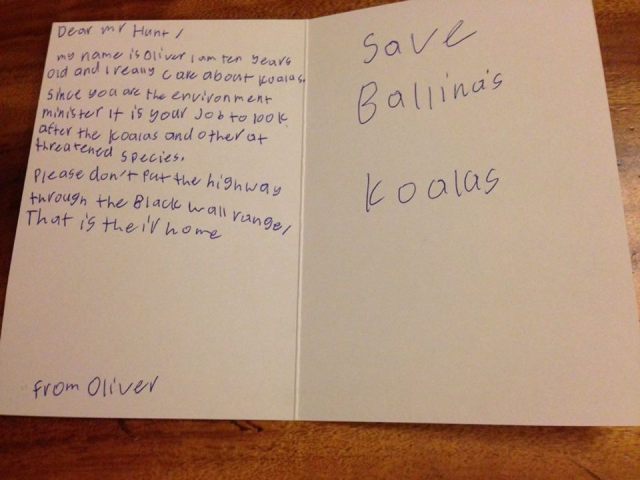 Preparing for rollout of Reef Trust projects - Media release, 11 July 2014
Projects protecting the Great Barrier Reef will soon rollout as part of the Government's $40 million investment to establish the Reef Trust.
The Reef Trust will fund projects to improve coastal habitat, water quality and enhancing species protection along the wondrous Great Barrier Reef - the jewel in Australia's environmental crown.
Establishing the Reef Trust was a key Coalition election commitment and funding of $40 million was delivered in the recent federal budget.
For the first Reef Trust project, $5 million will be used to provide financial incentives to sugar cane farmers in the Wet Tropics to improve nutrient use efficiency and farm sustainability.
Fertiliser runoff from farms is one factor affecting the health and resilience of the reef and while the recently released Reef Water Quality Report Card shows farmers are making excellent progress in improving their management practices, there is more that can be done.
Improving the efficiency of fertiliser used in farming and reducing the amount lost in runoff is a key way that we can help protect the Great Barrier Reef.
The Australian Government has released a Request for Tender for a service provider to encourage and support participation of sugar cane farmers in the Wet Tropics.
Cane farmers who register an expression of interest will be able to apply for funding to carry out practices that improve their use of fertiliser to grow more cane and reduce runoff from their farms.
Cane farmers who are successful in the competitive tender will receive funding over four years.
Participation in the project is voluntary and cane farmers will determine their individual fertiliser use efficiency targets and the most cost-effective means of achieving those targets on their farms.
In addition to achieving improved sustainability outcomes, the Reef Trust tender will support farmers to trial and implement innovative ways of improving their farm profitability while maintaining farm yields.
The project is being developed in partnership with the CSIRO and with significant input and support from a broad range of industry and scientific stakeholders.
Other Reef Trust projects already announced are the $5 million Dugong and Turtle Plan, the $2 million crown-of-thorns-starfish control programme and $3 million in funding to improve grazing management practices in the Burdekin and Fitzroy regions to reduce soil erosion.
The closing date for applications to be the service provider for the Reef Trust tender project is 5 August 2014. The Request for Tender is available at www.tenders.gov.au
New groundwater purchase round in the Queensland Central Condamine Alluvium - Department of the Environment - Media release, 15 July 2014
The Australian Government has announced the opening of Commonwealth groundwater purchases in the QueenslandCentral Condamine Alluvium.
The tender for groundwater purchases in the area will open on Monday, 21 July 2014. A budget of up to $10 million has been allocated and groundwater entitlement holders will have until Thursday, 14 August 2014 to make an offer.
Groundwater purchases in the Condamine Alluvium will contribute towards the Government's commitment to bridging the gap to meet the Sustainable Diversion Limits as set out in the Murray-Darling Basin Plan.
These purchases are part of the Commonwealth's water purchasing programme in the Central Condamine Alluvium and are an important step towards long term sustainability for groundwater irrigators in the region.
A reduction in groundwater extractions for the Central Condamine Alluvium was included in the Basin Plan due to concern about declining groundwater levels.
Water purchasing will help protect the productive base of the groundwater resource for the long term benefit of irrigators and the local community.
The Australian Government is committed to implementing the Basin Plan on time and in full.
This tender was developed in close consultation with Queensland Government officials and local stakeholders.
Further information including program guidelines and application forms will be made available on the Department's website atwww.environment.gov.au/waterpurchasing or by calling the Water Information Line on 1800 218 478 when the program opens on 21 July 2014
The rate at which groundwater reservoirs are being depleted is increasing
July 17, 2014 - In what parts of the world and to what degree have groundwater reservoirs been depleted over the past 50 years? The Frankfurt hydrologist Prof. Petra Döll has been researching this using the global water model WaterGAP. She has arrived at the most reliable estimate to date by taking into consideration processes which are important in dry regions of the world. The values calculated were compared with monitoring data from many different wells and data from the GRACE satellites. These satellites measure changes in Earth's gravity field. Döll has come to the conclusion that the rate at which groundwater reservoirs are being depleted is increasing, but that the rate is not as high as previously estimated.
90 percent of water consumption is due to irrigation for farming purposes. Only the comparatively small remainder is used for potable water and industrial production. As an example, 40 percent of the cereals produced around the world is irrigated. However, in many cases this results in increased scarcity of water resources and puts a burden on ecosystems. In dry regions, the amount taken from groundwater reservoirs can easily exceed the amount being replenished, so that the groundwater reservoir is overused and depleted.
"By comparing the modelled and measured values of groundwater depletion, we were able for the first time to show on a global scale that farmers irrigate more sparingly in regions where groundwater reservoirs are being depleted. They only use about 70 percent of the optimal irrigation amounts," explains Petra Döll from the Institute of Physical Geography at the Goethe University.
The rate at which Earth's groundwater reservoirs are being depleted is constantly increasing. Annual groundwater depletion during the first decade of this century was twice as high as it was between 1960 and 2000. India, the USA, Iran, Saudi Arabia and China are the countries with the highest rates of groundwater depletion. About 15 percent of global groundwater consumption is not sustainable, meaning that it comes from non-renewable groundwater resources. On the Arabian Peninsula, in Libya, Egypt, Mali, Mozambique and Mongolia, over 30 percent of groundwater consumption is from non-renewable groundwater.
The new estimate of global groundwater depletion is 113,000 million cubic meters per year for the period from 2000 to 2009, which is lower than previous, widely varying estimates. This can be considered to be the most reliable value to date, since it is based on improved groundwater consumption data which takes the likely deficit irrigation into account, and since the model results correlate well with independent comparative data.
The increased use of groundwater for irrigation also results in a rise in sea levels: According to Döll's calculations, sea level rise due to groundwater depletion was 0.31 millimetres per year during the period from 2000 to 2009. This corresponds to roughly one tenth of the total sea level rise.
The work was funded by the Deutsche Forschungsgemeinschaft through the priority program "Mass transport and Mass distribution in the System Earth."
1. Petra Döll, Hannes Müller Schmied, Carina Schuh, Felix T. Portmann, Annette Eicker. Global-scale assessment of groundwater depletion and related groundwater abstractions: Combining hydrological modeling with information from well observations and GRACE satellites.Water Resources Research, 2014; DOI: 10.1002/2014WR015595
Original Seasons of Australia
C/ - Bureau of Meteorology Australia
When flowers are in bloom, cold weather starts and winds increase, the Maung people of NT know its Wumulukuk – the longest of three seasons, spanning from March to July. More info here:http://bom.ws/y

Remarkable Reptiles
9th Aug 2014 - 2pm - 4pm
Come and join us for a couple of hours and meet some of our local wildlife rescuers from Sydney Wildlife and their scaly animal friends.
Looking for something fun and educational that the whole family can be a part of? Fancy getting up close and personal with a few scaly critters? Then this event's for you!!
The Northern Beaches is home to m any species of snakes and reptiles. Find out what some of these species are and where they are likely to be found. Bring along your questions for our reptile specialists.
Don't forget to bring your camera for some happy snaps with our reptile friends.
Where: Meet point provided on booking. Cost: Free! Bookings Essential! Online. In person: Coastal Environment Centre, Lake Park Road, North Narrabeen. Phone: 1300 000 232 (Reception - Option 1)
Irrawong Reserve Community Planting Day - 16th Aug 2014 - 1pm - 4pm
Come along to the beautiful Ingleside Chase Reserve and help the Irrawong Reserve Bushcare Group
Join the Irrawong Reserve Bushcare group in the idyllic surrounds of Ingleside Chase Reserve for an afternoon of bushland restoration and planting native tubestock, and help support one of the largest Bushcare projects hosted by the Pittwater Environmental Foundation and Pittwater Council.
This project is funded by a $250,000 grant from the NSW Environmental Trust, and offers residents the chance to explore this little known and picturesque reserve, rich in native wildlife and habitat for rare and threatened species such as the Powerful Owl, Regent Honeyeater and Giant Burrowing Frog.
Tools, training and a delicious afternoon tea provided!
Where: Walking track entrance at the end of Irrawong Road. Parking available along Irrawong Road, North Narrabeen.
For more information please contact Council's Bushcare Officer on 9970 1367 or email bushcare@pittwater.nsw.gov.au.


Wongala Avenue Planting Day
23rd Aug 2014 - 9am - 12pm
Help us continue the wonderful efforts by local residents during the March event! Local residents are invited to take part in a series of events to assist the Deep Creek Riparian Ecosystem Catchment Project. The grant funding is from Greater Sydney Local Land Services and will support bush regeneration, habitat creation and riparian restoration within Deep Creek, Bilarong Reserve and the Elanora Bushcare site. Come along and help us restore the natural habitat of the Deep Creek Catchment Area!
Where: Meet at the end of the public right of way at the end of Wongala Avenue, Elanora Heights.
Morning tea, tools and training provided. Free native plants will also be on offer for Elanora residents!
For more information contact the Bushcare Officer on 9970 1367 or email bushcare@pittwater.nsw.gov.au
Bush to Bay Walk
24th Aug 2014 - 9am - 11am
Come and join us for a relaxing morning walk taking in the beautiful views and coastal bushland of Pittwater. This walk takes in one of Pittwater's largest bushland reserves on its coastal clifftop. Together with the great variety of native plants in the reserve and beautiful ocean views it is a haven for bushwalkers and wildlife alike. Small animals including the long-nosed bandidcoot and elusive gecko shelter in rock overhangs and crevices, or in dead logs in the eucalypt forest.
Where: Meet point provided upon booking.
Cost: Free! Bookings Essential! Online. In person: Coastal Environment Centre, Lake Park Road, North Narrabeen Phone: 1300 000 232 (Reception - Option 1)
Bilarong Foreshore Walk and Field Day
31st Aug 2014 - 9am - 12pm
Come along and help us restore the natural habitat of the Deep Creek Catchment area!
Join us for a guided walk and bird talk in Bilarong Reserve along the foreshore of Narrabeen Lagoon through to Deep Creek, lend a hand with some weeding/planting and enjoy a scrumptious morning tea at the Deep Creek picnic area!
Where: Bilarong Reserve, end of turning circle near gates.
For more information contact Council's Bushcare Officer on 9970 1367 or email bushcare@pittwater.nsw.gov.au.
Plastic Free July - Take the Challenge!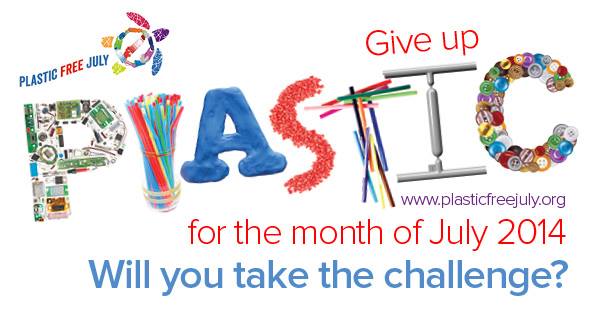 Australia's Sustainable Seafood Guide
Published on 9 Jul 2014
Australia's Sustainable Seafood Guide is the first online sustainability guide for seafood consumers in Australia. It was developed in response to growing public concern about overfishing and its impact on our oceans and their wildlife. It is designed to help you make informed seafood choices and play a part in swelling the tide for sustainable seafood in Australia. Welcome to Australia's Sustainable Seafood Guide Online - the first online sustainability guide for seafood consumers in Australia. It was developed in response to growing public concern about overfishing and its impact on our oceans and their wildlife. It is designed to help you make informed seafood choices and play a part in swelling the tide for sustainable seafood in Australia.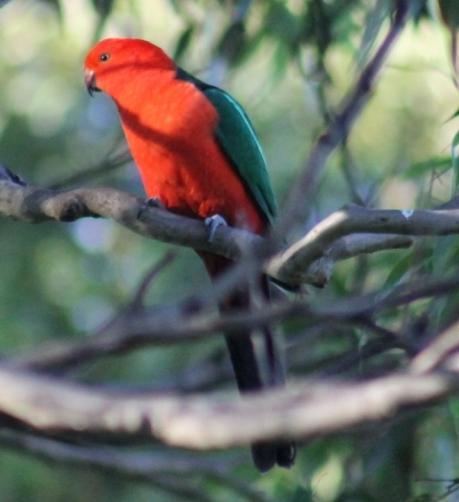 Bathing Birds Project – Citizen Scientists
Have you got a spare 20 minutes once a week to monitor your birdbath in winter and summer?
National Parks Association of New South Wales in partnership with BirdLife Australia's Birds in Backyards Program and The University of Sydney proudly presents a citizen science initiative: Bathing Birds. With this exciting initiative we will be exploring which birds are using birdbaths, how it changes between seasons and how our gardening habitats are influencing which birds are present. The winter Bathing Birds survey starts on Friday the 27th of June and finishes on Sunday the 27th of July. During this period we would like you to record what birds visit your birdbath for a 20 minute period, up to 3 times a week.
What you will do as Bathing Bird's citizen scientist
Step 1: Mark the location of your birdbath on our map
Step 2: Answer our questionnire about your garden
Step 3: Record your bathing birds sightings!
Get involved here: root.ala.org.au/bdrs-core/npansw/home.htm
Top: male King Parrot, taken 2.7.2014 by A J Guesdon.
MINISTER WELCOMES NEWEST PARKS TRAINEES TO FIRST DAY ON THE JOB - Rob Stokes MP, Minister for the Environment, Minister for Heritage, Minister for the Central Coast, Assistant Minister for Planning - MEDIA RELEASE, Wednesday 16 July 2014
Environment Minister Rob Stokes welcomed 23 future National Parks and Wildlife Service (NPWS) workers to their first day of on-the-job training at Lane Cove National
Park today. The Minister said the training program had attracted close to one thousand applications from which 23 were selected to work in some of the State's most beautiful and remote locations.
"I am very pleased to be welcoming our newest frontline national parks workers who will be located all over the State including Sydney, Blue Mountains, Dorrigo, Port Macquarie, Murwillumbah, Narooma, Mathoura and Glen Innes," Mr Stokes said.
"The role is a varied, hands-on outdoor career and they will be doing everything from maintaining walking tracks to fighting fires and managing pests in our hundreds of parks and reserves.
The NPWS Traineeship program was initiated to strengthen succession planning within the parks service and aims to attract new staff to work in some of the State's most remote places.
Rachel Riley was one of the hundreds of applicants to secure a position in the training program and said she is absolutely delighted to get the chance to work for NPWS.
"I have always wanted to work with National Parks and I am really excited to be donning the NPWS uniform," Rachel said.
"I will be working out of the Bombala area in south-east NSW which is a beautiful part of the world. Getting the opportunity to work out and about in these parks in this area is very appealing to me.
"I am really excited to be starting this traineeship and look forward to becoming involved in the local community and entering the next phase of my life's journey," she said.
Over the two year program the trainees will undertake a Certificate III in Conservation and Land Management through Tocal College and a Certificate II in Public Safety (Fire Fighting Operations).
On the job support will be provided by experienced NPWS supervisors and staff to develop the trainee's confidence to apply their newly acquired skills and knowledge in the workplace.
The Minister said the program will ensure NSW National Parks and Wildlife Service continue to provide strong front line services for the millions of visitors to our parks each year, while also creating jobs for people across NSW.
To find out more about the NPWS Field Officer Traineeship Program go to environment.nsw.gov.au/jobs/FOtraineeships.htmor call 02 9585 6900.
Trinidad : Saving the Turtles by United Nations - Published on 14 Jul 2014
They are among the oldest creatures in the world and they only rarely venture out of the sea. But when they do, they are especially vulnerable - and it takes an unusual combination of people and nature to protect them. Here's our story from Trinidad and Tobago. Episode # 92
The Great Kola Count - The Koala Count results are in!
The report records more sightings on private land then public reserves; indicating the loss of habitat and fragmentation, compounded by being struck by vehicles, attacked by dogs and cats, chronic stress, as well as loss of weight due to loss of food trees and instances of Chlamydia are combining to prevent an increase in our koala populations. Only one area, Port Stephens, recorded an increase in koala numbers.
Pittwater 2107, 2108 2 citizen scientists 0 koalas
See all reports at: root.ala.org.au/bdrs-core/npansw/home.htm
Hummingbird infestation by Ivan Paras published on 11 Jul 2014
I think I have a hummingbird problem.
eSPADE provides free soil information online
NSW landowners now have access to fine details about what's in their soil without lifting a shovel or stepping outside, through the NSW Government's new online soil mapping database eSPADE.
NSW Office of Environment (OEH) Acting Director of Science Greg Summerell said eSPADE for the first time places detailed soil landscape mapping covering 60 per cent of the state into an interactive online environment.
"The soil landscape information provides a compendium of natural resource information that describes not only soil and landscape features— such as geology, topography, native vegetation and soil type - but also information about the capability of the land and the fertility of its soils," Mr Summerell said.
"eSPADE is a new internet based information system that allows free, easy map based access to soil and land information from across NSW.
"That means that farmers, consultants, Local Land Services and anyone who needs the information now have detailed information at their fingertips about the soil type, geology and topography of the land whether they are standing on the spot, or 500km away."
eSPADE uses Google Maps to display information from the NSW soils database SALIS (Soil and Land Information System), which is managed by the NSW Office of Environment and Heritage (OEH).
It makes available detailed soil landscape mapping covering about 509,000 square kilometres of NSW and almost 40,000 profile descriptions.
It is valuable information used by everyone from individual farmers planning how to best use their cropping land and agencies carrying out fauna and vegetation surveys to large scale land use planning such as the revised Mining SEPP gazetted in January this year.
"With both desktop and mobile versions it is a significant leap forward in the accessibility if nature resource information in NSW, which before was only available by buying maps and reports in hard copy or DVD," Mr Summerell said.
eSPADE will is available free at www.environment.nsw.gov.au/eSpadeWebApp/
Shark Breaking Water Surface Tension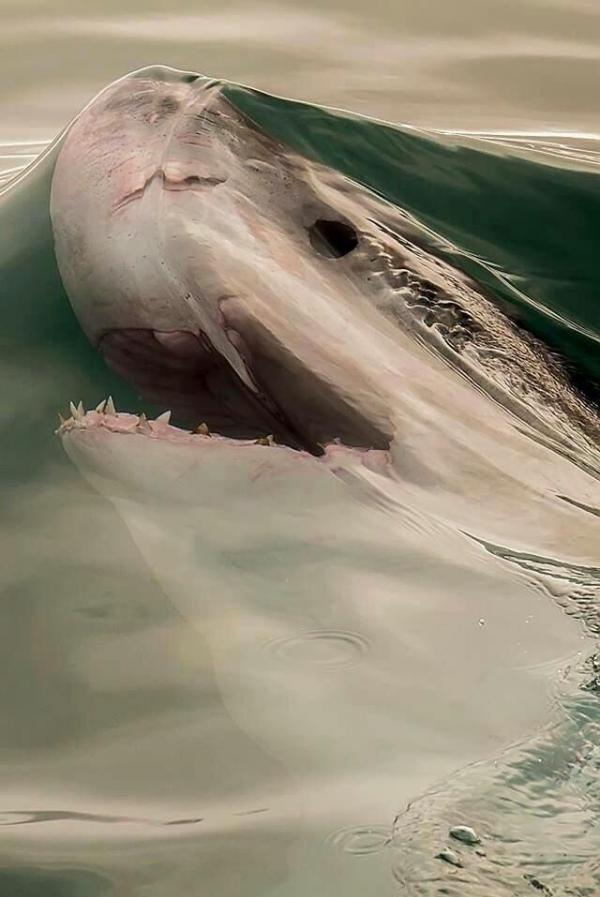 New Study 'Sediment and Turbidity Associated with Offshore Dredging Increase Coral Disease Prevalence on Nearby Reefs' Confirms Dredging the Great Barrier Reef WILL KILL the Reef
July 17, 2014 - An independent study has revealed the significant effect dredging has on coral reefs, contradicting claims made by the federal government and port developers that dredging at Abbot Point would have ''minimal impact'' on the Great Barrier Reef.
A world-first survey examining the link between dredging and coral diseases found double the amount of diseased coral at reefs nearby dredging sites. This then spreads further, killing more coral.
The study, Sediment and Turbidity Associated with Offshore Dredging Increase Coral Disease Prevalence on Nearby Reefs, is available in the Open Access Magazine PLOS One, and was published Thursday, July 17th, 2014. Everyone may read it in full there - below are extracts from the Abstract and Results.
_______________________________
Sediment and Turbidity Associated with Offshore Dredging Increase Coral Disease Prevalence on Nearby Reefs
In recent decades, coral reef ecosystems have declined to the extent that reefs are now threatened globally. While many water quality parameters have been proposed to contribute to reef declines, little evidence exists conclusively linking specific water quality parameters with increased disease prevalence in situ. Here we report evidence from in situ coral health surveys confirming that chronic exposure to dredging-associated sediment plumes significantly increase the prevalence of white syndromes, a devastating group of globally important coral diseases. Coral health surveys were conducted along a dredging-associated sediment plume gradient to assess the relationship between sedimentation, turbidity and coral health. Reefs exposed to the highest number of days under the sediment plume (296 to 347 days) had two-fold higher levels of disease, largely driven by a 2.5-fold increase in white syndromes, and a six-fold increase in other signs of compromised coral health relative to reefs with little or no plume exposure (0 to 9 days). Multivariate modeling and ordination incorporating sediment exposure level, coral community composition and cover, predation and multiple thermal stress indices provided further confirmation that sediment plume exposure level was the main driver of elevated disease and other compromised coral health indicators. This study provides the first evidence linking dredging-associated sedimentation and turbidity with elevated coral disease prevalence in situ. Our results may help to explain observed increases in global coral disease prevalence in recent decades and suggest that minimizing sedimentation and turbidity associated with coastal development will provide an important management tool for controlling coral disease epizootics.
Ethics statement
This research was conducted under the following permits: Western Australia Department of Environment and Conservation Collection Permit number SF008340 and Western Australia Department of Environment and Conservation Export Permit number ES002169.
Study site
The Montebello and Barrow Islands are situated in the Pilbara region of Northwest Australia, approximately 1,600 km north of Perth (see Figure 1). The Montebello and Barrow Islands Marine Protected Areas (MBIMPA), incorporating the Montebello Islands Marine Park, Barrow Island Marine Park and the Barrow Island Marine Management Area, were gazetted in 2004. The environment within the MBIMPA is considered to be relatively pristine as a consequence of low human usage, minimal terrestrial influence and strict management controls on industrial developments in the area.
Coral health surveys were conducted in December 2011, one month after the completion of the 18-month Gorgon Project dredging program. Eleven sites were selected, extending both north and south from the dredging site, representing a gradient of sediment plume exposure (Figure 1). At each site, three 15 m × 2 m belt transects, placed haphazardly at least 5 m apart, were surveyed along depth contours at 2 to 6 m, consistent with standardized protocols developed by the Global Environment Facility and World Bank Coral Disease Working Group [31]. Within each 30 m2 belt transect, every scleractinian coral colony over 5 cm in diameter was identified to genus-level and classified as either diseased [i.e., affected by one or more of the following diseases: white syndromes (WS), brown band disease, skeletal eroding band, black band disease, and/or growth anomalies]; showing other signs of compromised health (i.e., tissue necrosis associated with sediment accumulation, bleaching, pigmentation response, and/or sponge, red algae, or green algal overgrowth); or healthy (i.e., no visible signs of disease lesions or other indicators of compromised health) using indicators described by Willis et al. [32]. Additionally, signs of coral predation by Drupella sp. and/or Acanthaster planci (crown-of-thorns seastar; COTS) were recorded. Standard line-intercept surveys were used to determine coral cover and coral community composition to the genus-level by estimating the linear extent of each coral to the nearest centimeter along the central line of each 15 m belt transect. These protocols allow the data collected in this study to be directly compared to other similar standardized coral disease datasets worldwide.
Impact of dredging on coral disease prevalence
A significant, positive correlation was found between overall coral disease prevalence and sediment plume exposure days (Figure S1a in File S1, Pearson's r9 = 0.49, p<0.05). Mean disease prevalence (± SE) at high-exposure sites (7.26±1.56%) was greater than 2-fold higher than at low-exposure sites (3.1±0.6%) and 1.5-fold higher than at moderate-exposure sites (4.7±1.5%) (Figure 2a, Table S1 in File S1, F2,8 = 9.1, p<0.002). When results from all sites were combined, WS (69%) and skeletal eroding band (17%) dominated the disease cases observed. At the high-exposure sites, elevated disease prevalence was largely the result of high WS levels, which were 2.5-fold greater than at low- and moderate-exposure sites (Figure 2a, Table S1 in File S1, F2,8 = 17.5, p<0.001). In contrast, the highest prevalence of brown band disease was recorded at moderate-exposure sites, where it was more than 9 times greater than at high- or low-exposure sites (F2,8 = 0.9, p<0.001). The prevalence of black band disease, growth anomalies and skeletal eroding band did not differ significantly between exposure categories (Figure 2a, Table S1 in File S1, all p>0.05).
Impact of dredging on other signs of compromised coral health
There was a significant, positive correlation between the prevalence of other compromised health indicators and sediment plume exposure days (Figure S1b in File S1, Pearson's r9 = 0.79, p<0.001). Mean prevalence of these indicators was more than 6-fold greater at high-exposure sites (47.9%±11.2) than at low- (8.0±1.4%) or moderate-exposure sites (7.9±0.9%) (Figure 2b, Table S1 in File S1, F2,8 = 50.8, p<0.001). Sediment-associated tissue necrosis was 57 times more prevalent at high-exposure sites compared to low- and moderate-exposure sites (Figure 2b, F2,8 = 154.9, p<0.001). Bleaching, sponge overgrowth and pigmentation responses were also significantly greater at high-exposure sites relative to low- or moderate-exposure sites (Figure 2b, Table S1 in File S1, all p<0.001). The prevalence of red and green algae did not differ significantly between exposure categories (all p>0.05).
Read in full or download at:
Pollock FJ, Lamb JB, Field SN, Heron SF, Schaffelke B, et al. (2014) Sediment and Turbidity Associated with Offshore Dredging Increase Coral Disease Prevalence on Nearby Reefs. PLoS ONE 9(7): e102498. doi:10.1371/journal.pone.0102498
Below: Figure 1. Map showing study site and coral health survey locations at Montebello and Barrow Islands, Western Australia.
Colored overlays (gradient from red to blue) indicate satellite-derived sediment plume exposure days determined by hot spot analysis of MODIS satellite imagery. Pie charts indicate the proportion of colonies at each site (n = 3 transects per site) recorded as apparently healthy (blue), diseased (red) or displaying other signs of compromised coral health (green). Numbers inset on pie charts indicate satellite-derived sediment plume exposure days at each site. Colors ringing pie charts indicate plume exposure categories, i.e. white: low (0 to 9 exposure days); blue: moderate (40 to 78 exposure day); and red: high (296 to 347 exposure days). Courtesy: doi:10.1371/journal.pone.0102498.g001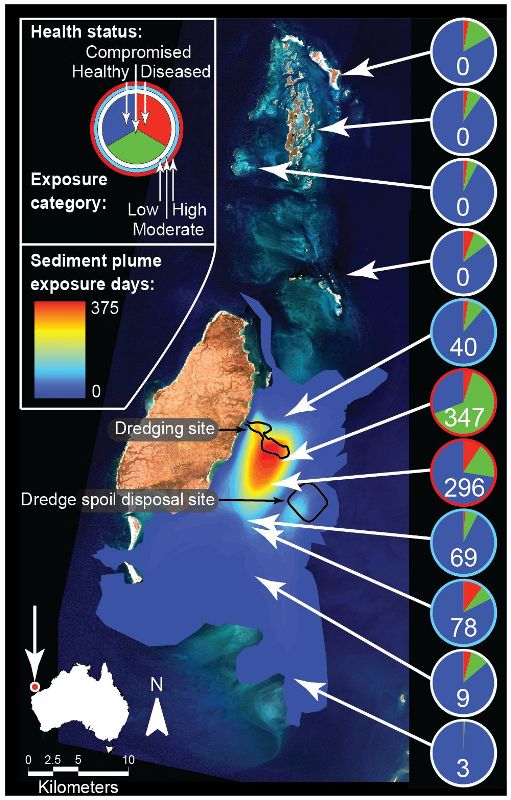 BIODIVERSITY INFORMATION CAPTURED IN NEW CSIRO BOOK – Free to download - 16 JULY 2014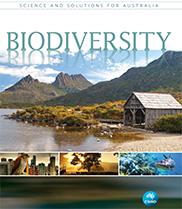 This morning at Parliament House, Federal Environment Minister Greg Hunt launched Biodiversity: Science and Solutions for Australia, a new book from CSIRO.
Capturing the latest information on Australia's biodiversity, the book aims to provide business, government, and the community with practical solutions to managing Australia's globally unique natural assets.
"This publication is an invaluable resource for anyone managing Australia's ecosystems. The book provides an important bridge from our scientists to the wider Australian community," Minister Hunt said.
Whether it's a precious cultural symbol, our life-support system, or a resource to be used - biodiversity matters to all Australians. Yet, despite our sense of its importance as part of our national identity, in many parts of our country biodiversity is in trouble.
"CSIRO's book draws together the latest science to identify practical solutions to the many challenges that face Australia's unique biodiversity, which include habitat fragmentation, altered fire regimes, invasive species, harvesting of species, and species decline," CSIRO Chief Executive Dr Megan Clark said.
"The book draws on CSIRO's 90 years of research into biodiversity, as well as insights from the broader community, including research organisations, industry, all levels of government and the wider community."
The book's 192 pages provide scientific insights including:
• the ancient origins and unique features of Australia's species, as well as the current status of our biodiversity on land and in rivers, lakes and the sea.
• tools for management and planning, including Australia's protected area system
• Indigenous perspectives on biodiversity
• how Australia's biodiversity interacts with agriculture, the resources sector, and cities.
The book is available for free as an eBook from the CSIRO website and will be distributed to key decision makers around the country.
The printed version of the book has been produced on paper certified by the Forest Stewardship Council.
Biodiversity: Science and Solutions for Australia can be downloaded for free at: www.csiro.au/biodiversitybook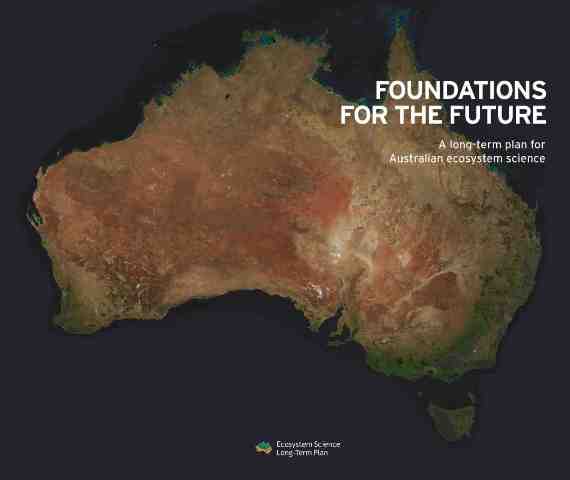 Scientists and community collaborate to secure future of Australia's ecosystems - 18 July 2014
The University of Sydney's Faculty of Science has been part of a major collaboration to create Australia's first national strategy to ensure the future of Australia's managed and natural ecosystems.
Launched in Canberra on 15 July 2014 Foundations for the future: a long-term plan for Australian ecosystem science, aims to maintain the quality of Australia's ecosystems so they can continue to support industries, native wildlife, landscapes and community wellbeing.
"We are proud to have made a crucial contribution to this document," said Associate Professor Glenda Wardle, from the University's School of Biological Sciences, who was a founding member of the group driving the process.
The Terrestrial Ecosystem Research Network, the Ecological Society of Australia, and the Australian Academy of Science's National Committee for Ecology, Evolution and Conservation conceived the project and coordinated development and delivery of the Plan.
"The ecosystem science community recognised the need for a long-term strategy and acted on that need."
The plan was developed through consultation between scientists, academics, natural resource management experts, policy makers, the general community and 'citizen scientists' with hundreds of people involved through meetings held around the country.
The University of Sydney's contribution was through Associate Professor Wardle's major contribution to the consultation process and development of the document, along with support and funding towards the plan's launch.
Professor Robyn Overall, Head of the School of Biological Sciences, who attended the launch, said, "it is appropriate for our University to play a central role in this important nationaI initiative since Ecosystem Science in both natural and managed environments is a major focus here."
The plan envisions:
• a plan to engage the Australian public more closely in studying and protecting ecosystems
• closer links between science and end users in industry, government and the community
• a continent-wide monitoring system reporting on the condition of Australian ecosystems
• support for long-term research into the ways Australian ecosystems are changing
• pooling of national ecosystem research data and stronger cross-disciplinary collaboration.
Australian ecosystems encompass landscapes, coasts and marine areas, the living things that occupy them, their water, soils and atmosphere, and the dynamic interactions among all these parts.
"Our vision starts by considering an Australia 20 years from now - when there has been a transformation to a society with a wide-ranging appreciation of terrestrial, marine and freshwater ecosystems - how they operate, what goods and services they provide, what threatens them," said Associate Professor Wardle.
"This ecosystem science long-term plan is a grand vision, but one that is both timely and well founded. The strong connections fostered in its development have brought us to the threshold of a new era of collaborative effort in ecosystem science across the country."
Organisations contributing to the plan included the Atlas of Living Australia, the Commonwealth Scientific and Industrial Research Organisation, Birdlife Australia, Geoscience Australia, Global Change Institute, Integrated Marine Observing System, Soil Science Australia, University of Sydney Faculty of Science and School of Biological Sciences, and the Wet Tropics Management Authority.
Download Plan in full at HERE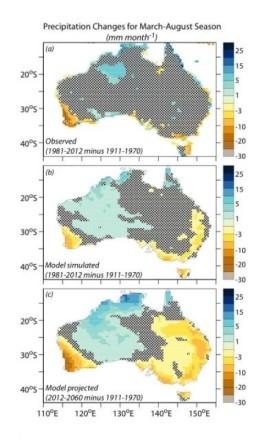 Australia drying caused by greenhouse gases, study shows
July 13, 2014 - NOAA scientists have developed a new high-resolution climate model that shows southwestern Australia's long-term decline in fall and winter rainfall is caused by increases in human-made greenhouse gas emissions and ozone depletion, according to research published today in Nature Geoscience. "This new high-resolution climate model is able to simulate regional-scale precipitation with considerably improved accuracy compared to previous generation models," said Tom Delworth, a research scientist at NOAA's Geophysical Fluid Dynamics Laboratory in Princeton, N.J., who helped develop the new model and is co-author of the paper. "This model is a major step forward in our effort to improve the prediction of regional climate change, particularly involving water resources."
NOAA researchers conducted several climate simulations using this global climate model to study long-term changes in rainfall in various regions across the globe. One of the most striking signals of change emerged over Australia, where a long-term decline in fall and winter rainfall has been observed over parts of southern Australia. Simulating natural and humanmade climate drivers, scientists showed that the decline in rainfall is primarily a response to humanmade increases in greenhouse gases as well as a thinning of the ozone caused by humanmade aerosol emissions. Several natural causes were tested with the model, including volcano eruptions and changes in the sun's radiation. But none of these natural climate drivers reproduced the long-term observed drying, indicating this trend is due to human activity.
Southern Australia's decline in rainfall began around 1970 and has increased over the last four decades. The model projects a continued decline in winter rainfall throughout the rest of the 21st century, with significant implications for regional water resources. The drying is most severe over southwest Australia where the model forecasts a 40 percent decline in average rainfall by the late 21st century.
"Predicting potential future changes in water resources, including drought, are an immense societal challenge," said Delworth. "This new climate model will help us more accurately and quickly provide resource planners with environmental intelligence at the regional level. The study of Australian drought helps to validate this new model, and thus builds confidence in this model for ongoing studies of North American drought."
1. Thomas L. Delworth & Fanrong Zeng. Regional rainfall decline in Australia attributed to anthropogenic greenhouse gases and ozone levels. Nature Geoscience, July 2014 DOI:10.1038/ngeo2201
The agreement between observed and model simulated rainfall changes supports the idea that human activity contributed to the drying of southwestern Australia and that the drying will increase in the 21st century. Changes in fall-winter rainfall from observations (top panel) as compared to model simulation of the past century (middle panel), and a model projection of the middle of the 21st century. Credit: Graphic by NOAA's Geophysical Fluid Dynamics Laboratory
Momentum for Change - Change for Good
Three former coal mines are going to be converted into a 30 megawatt solar array in the East Midlands.
The UK is turning coal mines into solar farms. Why not spread this idea everywhere? http://bit.ly/1qSQC0j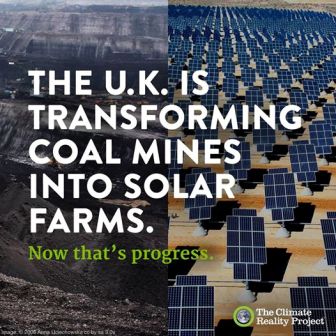 Momentum for Change is an initiative of the UNFCCC secretariat.
Description
The idea of addressing climate change by looking for positive opportunities is often lost amongst the challenges of limited capacity, resources and political will.
Therefore, the UNFCCC secretariat has developed the concept of 'Momentum for Change' as a way to demonstrate the multiple benefits of addressing climate change and to transform misperceptions surrounding taking action on climate change. The secretariat believes that highlighting and enhancing the positive developments in the field of climate change mitigation and adaptation, will increase innovation, motivation, hope, passion and capacity for further change. Change can be positive and positive change can create escalating virtuous cycles.
'Momentum for Change' will evolve over time to focus on various important aspects of the overall global climate change effort. The first pillar of Momentum for Change is the Momentum for Change Initiative, which highlights public private partnerships benefiting the urban poor (see below).
The UNFCCC secretariat is building Momentum for Change.
People, companies, organizations and communities everywhere around the world are making the Change for Good.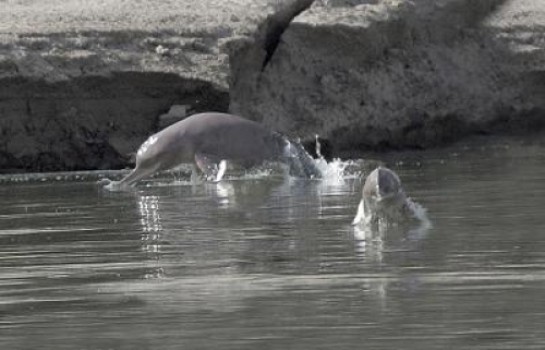 Indus river dolphin's declining range: Patterns of river fragmentation provide insight into river dolphin conservation
July 16, 2014 - Removal of river water for irrigation and habitat fragmentation by irrigation dams were shown to be the principal factors contributing to the decline of the Indus river dolphin, according to a study published July 16, 2014 in the open-access journal PLOS ONE by Gill Braulik from the Wildlife Conservation Society and University of St. Andrews and colleagues.
Many freshwater marine mammals are endangered due to rapidly degrading habitat and conservation of these megafauna species depends on maintaining intact habitat. This study used historical range data and information on dolphin presence from fisher interviews to better understand the timing pattern of range decline of the Indus River Dolphin, an endangered freshwater dolphin that inhabits one of the most modified rivers in the world. Additionally, the authors' modeled seven potential explanations of declining range, including date of construction of the nearest dam, dry season river discharge, distance from the edge of the former range and length of river section to identify the factors responsible for the decline.
Results indicate that the historical range of the Indus dolphin has been fragmented into 17 river sections by diversion dams. River dolphins disappeared from ten river sections, still live in six, and are of unknown status in one section. Scientists found that low dry-season river discharge, due to irrigation at diversion dams, was the principal factor that explained the dolphin's range decline and that dolphins were more likely to persist in the core of the former range, likely due to the concentration of water diversions and dams near the range periphery. The authors suggest this study may provide insight in how other river vertebrate populations may respond to planned dams and water developments.
Dr. Braulik added, "This important study shows that it is river habitat fragmentation by dams, and removal of river water for irrigation that has caused the massive range decline of the Indus River freshwater dolphin. This increased understanding of species decline in fragmented river systems is especially important because hundreds of new dams and water developments are planned or are under construction in many of the world's rivers and large losses of aquatic biodiversity can be expected."
1. Gill T. Braulik, Masood Arshad, Uzma Noureen, Simon P. Northridge. Habitat Fragmentation and Species Extirpation in Freshwater Ecosystems; Causes of Range Decline of the Indus River Dolphin (Platanista gangetica minor).PLoS ONE, 2014; 9 (7): e101657 DOI: 10.1371/journal.pone.0101657
BETTER, FASTER INFORMATION ON LOCAL AIR QUALITYRob Stokes MP - Minister for the Environment, Minister for Heritage, Minister for the Central Coast, Assistant Minister for Planning - MEDIA RELEASE, Monday July 14 2014
Residents now have ready access to information about their local air quality after a "new look" index of air quality updates was made available on the homepage of the Office of Environment and Heritage (OEH).
NSW Environment Minister Rob Stokes said easy to read colour coded notifications for nine areas of NSW, including Sydney, are now on the OEH home page, as well as daily forecasts and any current Air Pollution Alerts.
"Hourly updates for Sydney East-Central, South Western and North Western Sydney, the Hunter, Central Coast, Illawarra and regional NSW are now available on the OEH homepage, ensuring local air quality is just a click away.
Mr Stokes said a record number of people subscribed to Air Quality alerts during last year's October bushfire crisis which showed just how important information about air quality is to the community.
"In response to the community demand OEH made the Air Quality Index easier to access and colour coded the index so it was easier to read and understand.
"Analysis of the state's air quality in 2013, shows that NSW had a more smoky and dusty year than usual, due to bushfires in Western Sydney in September and across the Blue Mountains, Hunter and Central Coast in October and November," Mr Stokes said.
"So far this year we have seen a few days of poor air quality during January and February in Western Sydney due to the very hot weather.
"Air quality was good in March and April. During May and June smoke from hazard reduction burning affected air quality as fire managers seized the opportunity to reduce fuel loads ahead of what is forecast to be to be a warm and dry second half of the year."
NSW Air Quality data is obtained from 40 monitoring stations across NSW, which as well as recording PM10 and finer PM2.5 particles, also monitor Visibility and Ozone – which can reach high levels in the Sydney Basin in particular on hot still days during summer.
That information is compiled into the easy to read NSW Air Quality Index. Alerts are triggered when Ozone, Particle or Visibility readings reach Poor.
Mr Stokes urged the community to sign up to Air Quality Alerts where they can elect to receive alerts and daily forecasts via either SMS or email or both.
Handy Quick Air Quality Links
The OEH Air Quality Index information is available here:
A full summary of the 2013 is available here:
www.environment.nsw.gov.au/aqms/140057nswairqual13.htm
For information on how to reduce exposure to air pollution during bushfires or high
Ozone days go to:www.health.nsw.gov.au/environment/air/Pages/simplesteps.aspx
Information how the NSW government is tackling air pollution issues:
Health papers published this week:
Understanding melanoma development
July 15, 2014 – A new study by University of Kentucky researchers shows how a genetic defect in a specific hormonal pathway may make people more susceptible to developing melanoma, the deadliest type of skin cancer. Fair-skinned people who tend to burn (rather than tan) from sun exposure have a much higher risk for melanoma than darker-skinned people. On the surface, it appears that the amount of melanin, the natural substance in the skin that determines pigment and acts as the skin's "natural sunscreen," would be the only determinant of melanoma risk. However, the truth is more complicated.
Published in Molecular Cell, the study looked at the role of the melanocortin1 receptor (MC1R), the receptor on melanocytes in the skin that gets called into action following ultraviolet exposure to help the skin lay down more UV-blocking melanin to protect itself. Fair-skinned people are more likely to inherit a defect in this receptor, and as a result, cannot make enough melanin to fully protect themselves from UV damage.
Since UV from sunlight or tanning beds is a major cause of melanoma, inherited problems in the MC1R means that the skin lacks natural protection by melanin, which acts as a biologic sunblock. This leads to more UV light chronically getting through to the sensitive layers of the epidermis, where it can contribute to cancer.
However, the UK study showed that MC1R defects contribute to melanoma development in ways other than melanin production. Besides regulating the amount of melanin that gets made in the skin, MC1R also controls how well melanocytes can repair their DNA from UV damage. Having defects in MC1R signaling delays the body's ability to clear out existing DNA damage in the skin - leading to an increased potential for cancerous mutations.
"Knowing whether people have a specific genetic predisposition for melanoma could potentially save many lives," says Dr. John D'Orazio, Associate Professor and the Drury Pediatric Research Endowed Chair at UK's Markey Cancer Center. "If you happen to be born with a problem in this MC1R hormonal pathway, then you need to be extra careful with respect to UV safety."
A good indication of a person's MC1R status is what happens to the skin after sun exposure.
"If you tan well, then your MC1R probably works well," D'Orazio said. "If you tend to burn, then you may have inherited a problem with your MC1R, and you probably should avoid purposeful UV exposure like tanning bed use or unprotected sun exposure."
D'Orazio and his research team found an important molecular link between MC1R signaling and DNA repair in their study. The team hopes to use this information to develop new melanoma-preventive treatments, like additives that can be included in sunblocks to ramp up the skin's ability to deal with UV damage.
Stuart G. Jarrett, Erin M. Wolf Horrell, Perry A. Christian, Jillian C. Vanover, Mary C. Boulanger, Yue Zou, John A. D'Orazio. PKA-Mediated Phosphorylation of ATR Promotes Recruitment of XPA to UV-Induced DNA Damage. Molecular Cell, 2014; 54 (6): 999 DOI: 10.1016/j.molcel.2014.05.030
Does cat poop parasite play a role in curing cancer?
July 15, 2014 - Toxoplasma gondii (T. gondii) is a single-celled parasite that is happiest in a cat's intestines, but it can live in any warm blooded animal. Found worldwide, T. gondii affects about one-third of the world's population, 60 million of which are Americans. Most people have no symptoms, but some experience a flu-like illness. Those with suppressed immune systems, however, can develop a serious infection if they are unable to fend off T. gondii. An Anti-Cancer Agent in Nature?
A healthy immune system responds vigorously to T. gondii in a manner that parallels how the immune system attacks a tumor.
"We know biologically this parasite has figured out how to stimulate the exact immune responses you want to fight cancer," said David J. Bzik, PhD, professor of Microbiology and Immunology, Geisel School of Medicine at Dartmouth.
In response to T. gondii, the body produces natural killer cells and cytotoxic T cells. These cell types wage war against cancer cells. Cancer can shut down the body's defensive mechanisms, but introducing T. gondii into a tumor environment can jump start the immune system.
"The biology of this organism is inherently different from other microbe-based immunotherapeutic strategies that typically just tickle immune cells from the outside," said Barbara Fox, senior research associate of Microbiology and Immunology. "By gaining preferential access to the inside of powerful innate immune cell types, our mutated strain of T. gondii reprograms the natural power of the immune system to clear tumor cells and cancer."
Engineering T. gondii as a Cancer Vaccine
Since it isn't safe to inject a cancer patient with live replicating strains of T. gondii, Bzik and Fox created "cps," an immunotherapeutic vaccine. Based on the parasite's biochemical pathways, they delete a Toxoplasma gene needed to make a building block of its genome and create a mutant parasite that can be grown in the laboratory but is unable to reproduce in animals or people. Cps is both nonreplicating and safe. Even when the host is immune deficient, cps still retains that unique biology that stimulates the ideal vaccine responses.
"Aggressive cancers too often seem like fast moving train wrecks. Cps is the microscopic, but super strong, hero that catches the wayward trains, halts their progression, and shrinks them until they disappear," said Bzik.
Laboratory Success in Melanoma and Ovarian Cancers
Published laboratory studies from the Geisel School of Medicine at Dartmouth labs have tested the cps vaccine in extremely aggressive lethal mouse models of melanoma or ovarian cancer and found unprecedented high rates of cancer survival.
"Cps stimulates amazingly effective immunotherapy against cancers, superior to anything seen before," said Bzik. "The ability of cps to communicate in different and unique ways with the cancer and special cells of the immune system breaks the control that cancer has leveraged over the immune system."
A Promising Future for a Personalized Cancer Vaccine
This new weapon against cancer could even be tailored to the individual patient. "In translating cps therapy to the clinic, we imagine cps will be introduced into cells isolated from the patient. Then Trojan Horse cells harboring cps will be given back to the patient as an immunotherapeutic cancer vaccine to generate the ideal immune responses necessary to eradicate their cancer cells and to also provide life-long immunity against any future recurrence of that cancer," said Bzik.
Fox and Bzik say a lot more study is needed before cps leaves the laboratory. They are trying to understand how and why it works so well by examining its molecular targets and mechanisms.
"Cancer immunotherapy using cps holds incredible promise for creating beneficial new cancer treatments and cancer vaccines," said Bzik.
The above story is based on materials provided by Norris Cotton Cancer Center Dartmouth-Hitchcock Medical Center.
Cholesterol activates signaling pathway that promotes cancer, study shows
July 15, 2014 - Everyone knows that cholesterol, at least the bad kind, can cause heart disease and hardening of the arteries. Now, researchers at the University of Illinois at Chicago describe a new role for cholesterol in the activation of a cellular signaling pathway that has been linked to cancer. The finding is reported in Nature Communications.
Cells employ thousands of signaling pathways to conduct their functions. Canonical Wnt signaling is a pathway that promotes cell growth and division and is most active in embryonic cells during development. Overactivity of this signaling pathway in mature cells is thought to be a major driver in the development of cancer.
"Our research points to a new regulatory role for cholesterol, and also presents an exciting new therapeutic target for suppressing canonical Wnt signaling to treat or prevent cancer," said Wonhwa Cho, professor of chemistry at UIC and principal investigator of the research.
Cho and his colleagues were searching for novel cholesterol-binding proteins when they discovered a binding site for cholesterol on a protein called Dishevelled. Dishevelled is involved in canonical Wnt signaling and in non-canonical Wnt signaling, which plays a role in processes like cell movement and organization. Dishevelled is like a switch on the track - when the signal reaches Dishevelled, the signal is directed along either the canonical or non-canonical Wnt pathway. But until now, any factor governing activation of one pathway over the other was unknown, Cho said.
"Once we realized that cholesterol is able to bind specifically to Dishevelled, we became interested in cholesterol as a potential determinant of which of the Wnt signaling pathways gets activated," he said.
The researchers found that when cholesterol is bound to Dishevelled, the signal continues along the canonical Wnt signaling pathway. Without cholesterol, canonical Wnt signaling cannot occur.
They also noticed that localized increases in cholesterol within cell membrane seemed to selectively promote canonical Wnt signaling over non-canonical Wnt signaling - a finding, Cho said, that might explain why elevated cholesterol increases cancer risk.
"We know that things like high-fat diets, which boost cholesterol levels, have been linked to an elevated incidence of cancer," he said. "Our research provides a mechanism for how cholesterol promotes pathways that lead to cancer."
It also presents a possible therapeutic target. A drug that interferes with the binding of cholesterol to Dishevelled, Cho said, may be effective against those cancers that are driven by canonical Wnt signaling - a list that includes colon cancer, melanoma, breast cancer and lung cancer.
Wonhwa Cho et al. Cholesterol selectively activates canonical Wnt signalling over non-canonical Wnt signalling. Nature Communications, July 2014 DOI:10.1038/ncomms5393
Progress in allergic asthma research after ingestion of fruits
July 15, 2014 - Researchers at the UPM suggest that the interaction between two proteins can be the responsible for the allergic asthma episodes after eating an infected fruit. A research group of the Centre for Plant Biotechnology and Genomics (CBGP) of Universidad Politécnica de Madrid (UPM) conducted infection assays of commercial kiwis with Alternaria alternataspores which is a pathogenic fungus involved in chronic asthma in children. Researchers studied the behavior of this fruit and they found that the infected kiwis had the major allergen of the fungus, although symptoms of rot were not seen. This could trigger the involuntary ingestion of the fungus found in this fruit causing an asthmatic crisis in people allergic to Alternaria.
Alternaria alternata is a fungus that proliferates in fruit and vegetables crops and also when are collected and are on sale for the final consumer. A protein known as Alt a 1 and related to the virulence is found in the spores, this protein is described as the major allergen of this fungus. According to this research, this protein can be a major cause of childhood asthma in US.
When a pathogen infects a plant, the defense response is activated producing an increase of certain proteins related to the defense (known as protein 5). Likewise, the fungus increases the production of the proteins involved in attacks or virulence. However, the symptoms of rot by Alternaria alternata are not seen in some fruits, for example, in kiwifruit. All this can cause the involuntary ingestion of the fungus when eating the fruit.
Researchers conducted tests by infecting commercial kiwifruit with spores ofAlternaria alternata and they detected the presence of Alt a 1, a protein of fungal virulence. Also, researchers studied how this protein is involved in the activation of defense protein 5 in kiwifruit. Fourteen days after the infection, the kiwifruits showed a regular aspect without apparent development of the fungus, but through tests conducted in lab (microscopy of specific staining fungus and Kiwi proteins) they detected the presence of Alt a 1 in the pulp.
What is more, they observed that this fungal protein is found in the same areas that the defense protein of the kiwifruit. Using computer modeling techniques, they identified a surface area in Alt a 1 susceptible to interact with the defense protein. In that interaction, Alt a 1 is joined to a region of the protein 5 of the kiwifruit causing a remarkable decrease of its defense activity. These results reveal that Alt a 1 is an inhibitor of the defense proteins of family 5 which is particularly important in processes of fungal infection.
Researchers did not observed development of the fungus in kiwifruit, but they indeed detected the presence of its major allergen through specific staining. From health point of view, the presence of Alt a 1 in apparently healthy kiwis is important since Alternariais described as a major cause of chronic asthma in children. These results suggest that patients allergic to Alternaria can suffer an allergy attack after eating infected kiwifruit.
Cristina Gómez-Casado, Amaya Murua-García, María Garrido-Arandia, Pablo González-Melendi, Rosa Sánchez-Monge, Domingo Barber, Luis F. Pacios, Araceli Díaz-Perales. Alt a 1 from Alternaria interacts with PR5 thaumatin-like proteins.FEBS Letters, 2014; 588 (9): 1501 DOI: 10.1016/j.febslet.2014.02.044
Prostate cancer in young men: More frequent, more aggressive?
July 15, 2014 - The number of younger men diagnosed with prostate cancer has increased nearly 6-fold in the last 20 years, and the disease is more likely to be aggressive in these younger men, according to a new analysis from researchers at the University of Michigan Comprehensive Cancer Center. Typically, prostate cancer occurs more frequently as men age into their 70s or 80s. Many prostate cancers are slow-growing and many older men diagnosed with early stage prostate cancer will end up dying from causes other than prostate cancer.
But, the researchers found, when prostate cancer strikes at a younger age, it's likely because the tumor is growing quickly.
"Early onset prostate cancer tends to be aggressive, striking down men in the prime of their life. These fast-growing tumors in young men might be entirely missed by screening because the timeframe is short before they start to show clinical symptoms," says Kathleen A. Cooney, M.D., professor of internal medicine and urology at the University of Michigan.
Peter Rich was 59 when he was diagnosed with stage 4 prostate cancer. His PSA was only 9, but the disease had already spread to his ribs, spine and lymph nodes.
"To think of mortality was devastating. It was like any major loss - shock and numbness," says Rich, who had to retire from his job as a school social worker because of his cancer treatment.
Rich was diagnosed six years ago. Average survival for stage 4 disease is generally less than three years.
"What we both said when we got the diagnosis was, well, that's not acceptable," Rich says of himself and his wife, Carol. "I'm a fighter."
Cooney and Scott Tomlins, M.D., Ph.D., assistant professor of pathology at U-M, are leading a new study supported by the U.S. Department of Defense to look at DNA of both normal and cancerous prostate tissue of men diagnosed with advanced prostate cancer before age 61. They will be looking at whether these younger men are more likely to have inherited genetic mutations. For more information on this study, contact the U-M Cancer AnswerLine at 800-865-1125.
Men with a family history of prostate cancer have a two- to three-times greater chance of being diagnosed with prostate cancer. That risk increases for young men with multiple affected relatives.
Prostate cancer runs in Rich's family. Like Rich, his brother was diagnosed in his 50s, and a cousin and uncle had prostate cancer as well.
The new analysis, which appears in Nature Reviews: Urology, found that men with early onset prostate cancer had more genetic variants than men diagnosed with prostate cancer at a later age. The researchers suggest that genetic counseling or increased surveillance in younger men with a family history of prostate cancer may be warranted.
American men have a 16 percent risk of developing prostate cancer in their lifetime, but only a 3 percent lifetime risk of dying from it. The challenge, Cooney says, is understanding which subset of prostate cancers are most likely to be aggressive and deadly.
"The unexpectedly poor prognosis of advanced stage early onset prostate cancer supports the idea that a new clinical subtype might exist in the subset of men with early onset prostate cancer. This subtype is more aggressive and requires more specialty expertise, including genetic sequencing," Cooney says.
Claudia A. Salinas, Alex Tsodikov, Miriam Ishak-Howard, Kathleen A. Cooney.Prostate cancer in young men: an important clinical entity. Nature Reviews Urology, 2014; 11 (6): 317 DOI: 10.1038/nrurol.2014.91
Study of noninvasive retinal imaging device presented at Alzheimer's conference
July 13, 2014 – A noninvasive optical imaging device developed at Cedars-Sinai can provide early detection of changes that later occur in the brain and are a classic sign of Alzheimer's disease, according to preliminary results from investigators conducting a clinical trial in Australia. The researchers will present their findings July 15 in an oral presentation at the Alzheimer's Association International Conference 2014 in Copenhagen, Denmark. They also were invited by conference organizers to participate in a "breaking news" news conference beginning at 7:30 a.m. Sunday, July 13 in Copenhagen, 1:30 a.m. EDT.
"In preliminary results in 40 patients, the test could differentiate between Alzheimer's disease and non-Alzheimer's disease with 100 percent sensitivity and 80.6 percent specificity, meaning that all people with the disease tested positive and most of the people without the disease tested negative. The optical imaging exam appears to detect changes that occur 15-20 years before clinical diagnosis. It's a practical exam that could allow testing of new therapies at an earlier stage, increasing our chances of altering the course of Alzheimer's disease," said Shaun Frost, a biomedical scientist and the study manager at the Commonwealth Scientific and Industrial Research Organisation. CSIRO is Australia's national science agency.
Frost, first author of the AAIC 2014 abstract, will make the oral presentation. He said 120 participants of a full study of 200 had completed testing.
Keith Black, MD, professor and chair of Cedars-Sinai's Department of Neurosurgery, director of the Maxine Dunitz Neurosurgical Institute and the Ruth and Lawrence Harvey Chair in Neuroscience, said the accumulation of beta-amyloid plaque in the brain is a hallmark sign of Alzheimer's, but current tests detect changes only after the disease has advanced to late stages. Researchers believe that as treatment options improve, early detection will be critical, but existing diagnostic methods are inconvenient, costly and impractical for routine screening.
"PET scans require the use of radioactive tracers, and cerebrospinal fluid analysis requires that patients undergo invasive and often painful lumbar punctures, but neither approach is quite feasible, especially for patients in the earlier stages of disease," he said. Positron emission tomography, or PET, is the current diagnostic standard.
"The retina, unlike other structures of the eye, is part of the central nervous system, sharing many characteristics of the brain. A few years ago, we discovered at Cedars-Sinai that the plaques associated with Alzheimer's disease occur not only in the brain but also in the retina. By 'staining' the plaque with curcumin, a component of the common spice turmeric, we could detect it in the retina even before it began to accumulate in the brain. The device we developed enables us to look through the eye - just as an ophthalmologist looks through the eye to diagnose retinal disease - and see these changes."
This clinical trial was designed to enable researchers to correlate retinal plaque detected by optical imaging with brain plaque detected by PET scans. Studies involved patients diagnosed with Alzheimer's, a group with mild cognitive impairment and a group of people with no evidence of brain abnormality.
The retinal beta-amyloid plaque findings and optical imaging technology began at Cedars-Sinai with studies in live rodents and the post-mortem investigation of human retinas of people who had died with Alzheimer's. Maya Koronyo-Hamaoui, PhD, assistant professor of neurosurgery in the Department of Neurosurgery and the Department of Biomedical Sciences, and Yosef Koronyo, a research scientist, were first authors of the original results that were published in a journal and presented at the AAIC in 2010. The Australian study is one of several in progress to determine if similar results can be confirmed in humans living with the disease.
"This large double-blind clinical trial appears to validate our novel human retinal amyloid imaging approach using curcumin labeling. It further demonstrates significant correlation with brain amyloid burden, thereby predicting accumulation of plaques in the brain through the retina," said Koronyo-Hamaoui, a faculty principal investigator and head of the Neuroimmunology and Retinal Imaging Laboratory at Cedars-Sinai.
The above story is based on materials provided by Cedars-Sinai Medical Center.
Adding alcohol to energy drinks leads to an increased urge to drink
July 17, 2014 - Public health advocates in recent years have become concerned not with the consumption of energy drinks by youth but also their joint consumption with alcohol by young adults. New research provides evidence of a mechanism through which energy drinks may increase binge drinking: combining energy drinks with alcohol increases people's desire to keep drinking more than if they drank alcohol alone.
Results will be published in the August 2014 online-only issue of Alcoholism: Clinical & Experimental Research and are currently available at Early View.
"A number of cross-sectional studies show that young adults who mix alcohol with energy drinks (A+ED) have higher levels of alcohol consumption than their peers who don't mix energy drinks with alcohol, and some studies suggest that this practice increases the risk of 'binge drinking,'" explained Rebecca McKetin, a fellow at the Australian National University's Centre for Research on Ageing, Health and Well-being. "However, it may simply be the case that people who drink more often are more likely to drink A+EDs among other things. Yet if it is the case that energy drinks increase binge drinking, the popularity of A+EDs could exacerbate alcohol-related harms among young people, particularly harms related to intoxication, such as car accidents and injuries from fights or falls." McKetin is also the corresponding author for the study.
"When we consider that research has shown much higher consumption rates in people attending licensed venues, this study suggests the need for our policy makers to get serious about addressing this issue," added Peter G. Miller, associate professor of psychology at Deakin University, Geelong Waterfront Campus in Australia. "Along with other research released recently from Western Australia showing increased harms on nights when people consumed energy drinks, it is becoming more apparent about how associations between energy drink consumption and greater levels of intoxication and harm can be explained, and that the concerns of researchers regarding social order and public health appear to be warranted, despite industry lobbying to the contrary." Miller noted the recent ban by Lithuania on the sale of energy drinks to anyone under 18 years of age.
Study authors assigned 75 participants (46 women, 29 men) aged 18 to 30 years to an alcohol-only or A+ED condition in a double-blind randomized pre- versus post-test experiment. Participants received a cocktail containing either 60 ml of vodka and a Red Bull® Silver Edition energy drink (n=36) or 60 ml of vodka with soda water (n=39); both cocktails also contained 200 ml of a fruit drink. The primary outcome measure was the Alcohol Urge Questionnaire that was taken at pre-test and 20 minutes later at post-test. Other measures taken at post-test were the Biphasic Alcohol Effects Questionnaire, the Drug Effects Questionnaire, and breath alcohol concentration (BAC).
"We found that when people drink A+EDs that they have a stronger desire to keep drinking than if they drank alcohol on its own," said McKetin. "This would mean that someone who drinks A+EDs would want to keep drinking more than their friends who don't. What we can't say is whether this translates into people drinking more. Obviously other factors would play a role there - people can over-ride their desires and many things play into a decision about whether someone would keep drinking or not. However, if it did translate into greater alcohol consumption, we would expect to see people who drink A+EDs drinking more than their peers who don't."
Miller agreed. "A greater urge to drink has substantial implications when we think about the nature of drinking episodes," he said. "As people become intoxicated, even at low levels, they show less inhibitions and are likely to drink more in a cycle of greater intoxication. Of course, the drunker you get, the more likely you are to get injured, be a victim or perpetrator of an assault, or even drive home while drunk, let alone making bad choices about the people you associate with and possible sexual behaviour."
"The most important implication of the findings is in terms of policies around the sale of energy drinks in bars and night clubs where people are consuming alcohol, and the sale of pre-mixed A+EDs more generally," said McKetin. "Our findings suggest that energy drinks may increase people drinking to intoxication, and consequently increase the risk of alcohol-related problems like drunk-driving and alcohol-fuelled violence. Our study alone does not provide enough evidence to advocate for restrictions on the availability of energy drinks in bars, but it is an important step."
"These results tell us that findings in Australia are similar to those in the USA," added Miller. "It's also worth noting that the very low levels of alcohol and energy drinks used in these types of experiments are due to the restraints of ethics committees, yet people are using far more than this on average out on the street.This difference between what is acceptable in a strictly controlled and monitored experiment versus unregulated pubs and clubs tells us about the worrying degree to which unsafe behaviour is occurring and the need for regulators to act."
Rebecca McKetin, Alice Coen. The Effect of Energy Drinks on the Urge to Drink Alcohol in Young Adults. Alcoholism: Clinical and Experimental Research, 2014; DOI: 10.1111/acer.12498
Causes of death shifting in people with HIV
July 17, 2014 - HIV-positive adults in high income countries face a substantially reduced risk of death from AIDS-related causes, cardiovascular disease, and liver disease compared with a decade ago, according to a large international study published in The Lancet. The study which involved nearly 50,000 HIV-positive adults receiving care and antiretroviral therapy (ART) at more than 200 clinics across Europe, USA, and Australia found that overall death rates have almost halved since 1999, while deaths due to AIDS-related causes and cardiovascular disease have declined by around 65% and liver-related deaths by more than 50%.
Although deaths from most causes declined over the study period, there was no reduction in death rates from non-AIDS cancers which remained stable over time (1.6 deaths per 1000 years 1999-2000 to 2.1 in 2009-2011). Non-AIDS cancers are now the leading cause of non-AIDS deaths in people with HIV, accounting for 23% of all deaths.
Using data from the Data collection on Adverse events of anti-HIV Drugs (D:A:D) study, the researchers looked at trends in underlying causes of death in people with HIV between 1999 and 2011, who were followed-up for a median of 6 years.
Of the 3909 deaths that occurred over the study period, around 29% of individuals died from an AIDS-related cause, which remains the most common cause of death. Cancers (15%; mainly lung cancer) were the most frequent causes of non-AIDS deaths, followed by liver disease (13%; mainly due to hepatitis), and cardiovascular disease (11%).
Mortality decreased from about 17.5 deaths per 1000 person-years in 1999-2000 to 9.1 deaths per 1000 years in 2009-2011 - a drop of around 50%. Similar decreases in deaths related to AIDS (5.9 deaths per 1000 person-years to 2.0), liver disease (2.7 to 0.9), and cardiovascular disease (1.8 to 0.9) were also seen. The proportion of all deaths due to AIDS (34% to 23%) and liver disease (16% to 10%) declined over the decade, while the proportion of deaths due to cardiovascular disease remained constant at 10%.
The researchers note that substantially reduced death rates from liver and cardiovascular disease cannot be fully explained by changes in patient demographics or improvements in viral suppression or CD4 count, and might result from the better management of traditional risk factors such as smoking, alcohol use, and hepatitis, or the use of less toxic ART regimens.
They conclude by calling for further research to gain a clearer understanding of why the risk of dying from a non-AIDS cancer remains high and to assess the effect of specific antiretroviral drugs on non-AIDS cancer rates.
According to study leader Dr Colette Smith from University College London in the UK, "These recent reductions in rates of AIDS-related deaths are linked with continued improvement in CD4 count and provide further evidence of the substantial net benefits of ART. But despite these positive results, AIDS-related disease remains the leading cause of death in this population. Continued efforts to ensure good ART adherence and to diagnose more individuals at an earlier stage before the development of severe immunodeficiency are important to ensure that the low death rate from AIDS is sustained and potentially decreased even further."
Writing in a linked Comment, Steven Deeks and Peter Hunt from the University of California in San Francisco, USA, say, "The benefits of ART are unquestioned, and their beneficial effect on the HIV epidemic continues to grow. Still, clear limitations exist because many patients are not accessing treatment, and some problems persist even in those on ART, including a higher than expected risk of non-AIDS cancers and other morbidities. Finally, it needs to be emphasised that we are still early in the ART era. In the absence of a cure, most patients will need to continue on ART for decades. Continued monitoring for unexpected consequences of treatment will be needed indefinitely."
The study appears in a special issue of The Lancet published ahead of AIDS 2014, the 20th international AIDS conference of the IAS, taking place in Melbourne, Australia, from 20-25 July, 2014.
Colette J Smith, Lene Ryom, Rainer Weber, Philippe Morlat, Christian Pradier, Peter Reiss, Justyna D Kowalska, Stephane de Wit, Matthew Law, Wafaa el Sadr, Ole Kirk, Nina Friis-Moller, Antonella d'Arminio Monforte, Andrew N Phillips, Caroline A Sabin, Jens D Lundgren. Trends in underlying causes of death in people with HIV from 1999 to 2011 (D:A:D): a multicohort collaboration. The Lancet, 2014; 384 (9939): 241 DOI: 10.1016/S0140-6736(14)60604-8
Widespread support for rapid HIV testing in dental surgeries
July 15, 2014 - More than 80 per cent of oral health patients are willing to receive rapid HIV-testing in dental settings, which could help reduce the spread of the HIV according to a groundbreaking study revealed today at a Sydney University HIV Testing Symposium. The first of its kind study of 521 Sydney-based dental patients assessed patients' willingness to undergo rapid HIV testing in dental settings, their preference for HIV testing-type type and their willingness to pay for the test.
Rapid HIV testing is a screening test that swiftly detects the presence of HIV antibodies in a person's body by testing blood or oral fluids.
It can be done as a simple finger prick or a saliva swab, and results can be made available within 20 minutes.
Rapid HIV testing is currently unavailable in dental settings anywhere in the world although the technology has been widely available for a decade.
Australians will soon be able to access rapid HIV-testing themselves after the federal government last week announced that it had lifted restrictions preventing the manufacture and sale of oral home-testing kits.
"Dentists are well placed to offer rapid HIV testing because they're located throughout the community, have ongoing relationships with their patients, and have the necessary training and expertise to recognize systemic diseases that have oral manifestations, such as HIV/AIDS," says the study's lead author, Dr Anthony Santella of the University of Sydney.
The new research finding has important policy implications, according to Dr Santella: "If rapid HIV testing was widely available in dental settings it could help to reduce the spread of the virus by informing people who aren't aware that they are HIV-positive.
"It's important that policymakers and other stakeholders consider expanding rapid HIV testing beyond medical and sexual health clinics because the average time from HIV infection to diagnosis in Australia is currently more than three years."
"As well, we have fresh evidence that around 45 per cent of dentists feel prepared and willing to perform rapid HIV-testing. This means it would be feasible to offer rapid HIV testing through dental settings, especially in targeted at risk communities."
Among those saying they'd be willing to undergo rapid HIV testing in a dental setting, 76 per cent preferred an oral saliva swab, 15 per cent preferred a pin prick test, and eight per cent preferred a traditional blood test that draws blood through a needle.
The above story is based on materials provided by University of Sydney.
Disclaimer: These articles are not intended to provide medical advice, diagnosis or treatment. Views expressed here do not necessarily reflect those of Pittwater Online News or its staff.