October 19 - 25, 2014: Issue 185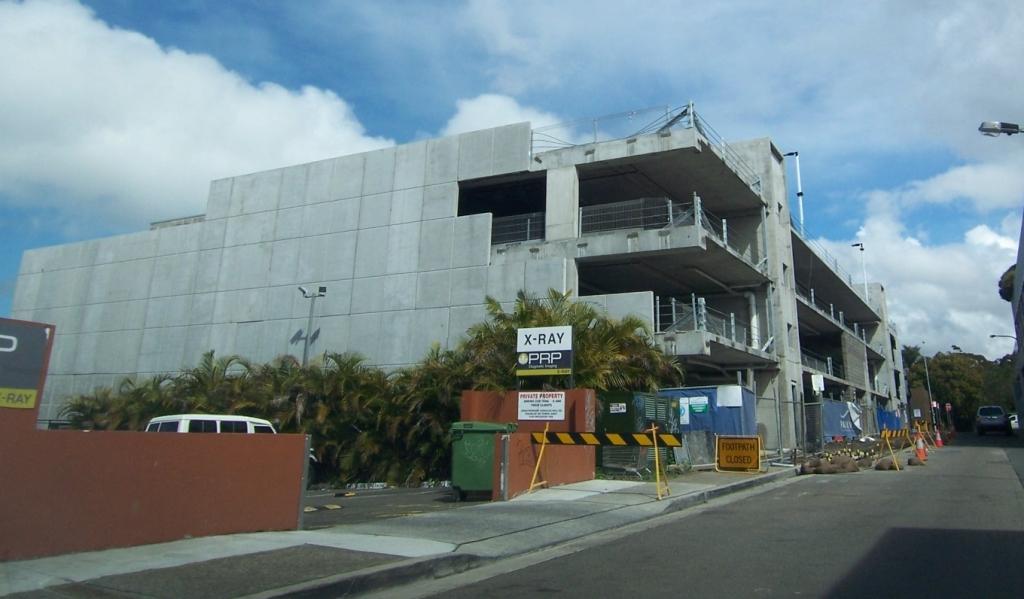 Front View of Car park - October 17, 2014.
HOW CAN THIS BE?
PITTWATER COUNCIL'S new car park in Bungan Lane at Mona Vale is set to be a failure.
At last Monday night's Council meeting (13 October 2014) Councillors were told the new carpark soon to be opened costing ratepayers over $7.3 million has major accessibly issues as it does not have a lift.
The 4 level carpark for 218 vehicles will not serve the community as it should in that drivers of vehicles travelling to the upper levels will have to use many flight's of stairs to reach ground level. On their return heavy shopping will have to be carried back up all those stairs.
To add more confusion is that the 4 levels are each split into 2 separate levels resulting in a carpark with 8 levels and the only means of access between each of the 8 levels is stairs.
How can this be in 2014 when all public buildings are meant to be designed to cater for accessibility?
The previous at grade open air carpark on this site had 64 car spaces. The new car park has only 39 spaces at ground level so even the old car park was far better in serving the community in accessibility terms.
When all spots at ground level are full elderly drivers and those with poor and limited mobility and mothers with prams will be forced to drive to the upper levels. The Mayor asked a question to Staff at the Council meeting of how will mothers with prams get from the upper floors to the ground level and the reply was they won't be able to.
A further question was are there any accessibility ramps or is it just the stairs? Staff replied there's no ramps just the stairs.
The narrow car ramps cannot be used for pedestrian access, as conflict between pedestrians and vehicles would result in an injury or fatality. Elderly drivers who can only walk with the aid of a walking frame on wheels and mothers pushing prams up and down vehicle ramps apart from the danger aspect is also not achievable as the ramps have a cattle grid type surface to stop skate boarders using them.
Another Councillor stated how disappointed they were that the community has spent millions of dollars on a car park only to now learn it will not adequately serve the community for current and future generations.
It would seem that no Councillor knew that the car park was so inaccessible as it only has stairs.
Even the Whistler St car park that Manly Council wants to demolish has a lift.
The end result is that 179 spots out of 218 or 82% of the new Bungan Lane car park is not accessible and considering Pittwater's community is rapidly growing with an aging population Pittwater rate payers should be furious that such a poorly designed carpark commissioned and built by Pittwater Council costing over $7.3 million is extremely limited to who can use it mainly fit and able bodied people. How can this be?

Pittwater Alliance
pittwateralliance.weebly.com