January 22 - 28, 2012: Issue 42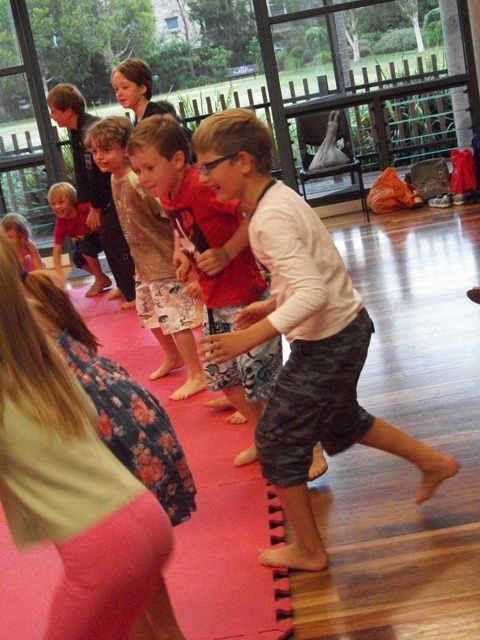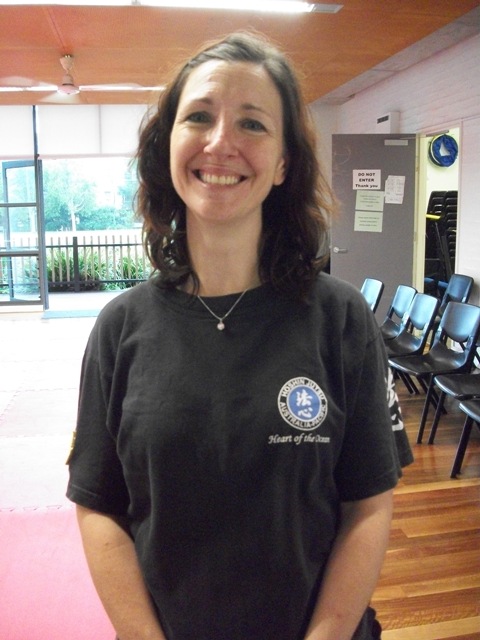 Above: Rose-Simone Smith
Hoishin Anti-Bullying Camp
Saturday 21st of January, 2012
Investing in your children is a thought that springs up as we survey the cost of sending our children back to school in the next few weeks. Fees, uniforms, books, extra-curricular activities and courses and tutors can make us blink.
There is another aspect to 'investing in your children' which relates to those things that aren't purchased with dollars but instilled with care, consideration and the handing on of having a great attitude, respect and basic politeness for others to promote an inner steady pace and skills to guide themselves to be how they want to be. That's what we want for our kids, for them to be who they want to be, do all they want to do, providing they're not hurting themselves or others.
On Saturday morning, Rose-Simone Smith brought laughter and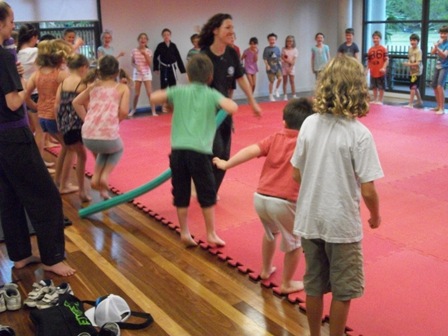 exercise to 50 children for three whole hours. Rose, more importantly, also gave these children skills and resources to deal with bullying in its verbal, physical, emotional and cyber or online forms. Beginning with a series of practising safety postures or stances, and also how these can make you look bigger or taller while communicating calmness to aggressors, the children were also given pointers on how to speak and what to say. The term 'fogging', when having to respond to bullies, while bringing giggles from the children when demonstrated by Rose and her students, also was clearly being understood. Types of Bullying were described and explained so the children recognised bullying is not just physical threats or verbal assaults, but can also be identified as others trying to manipulate them. Rose went on to speak about building resilience, about how to not attract bullies, and 'I' statements. Cyber-bullying formed an important part of Rose's program, particularly the trend to use Facebook, or 'Spacebook' as someone here calls it, to malign others. Those who misuse it must be reported. If you're being bullied, switch it off. If you're being a by-stander, do something about it; speak up, disagree, disengage, walk away.
In all these parts of her program Rose reiterated to the children to keep practising these skills and phrases until they become more confident in using these if needed. Program notes, tips and ideas were available for mum and dad to take home to continue the practice. The exercises, how to speak skills, realising that the online world is not as great as a fresh breeze in your face and developing resilience help anyone to take their own stance as a real person in the real world. The bright eyes of those who attended on Saturday will help these children in becoming all they want to be; happy, confident, positive, strong in heart and mind, capable of walking upright and looking the world in the eye.
Hoshin is a street realistic style of jujutsu that has been running in Australia for many years. It is headed in the Australia-Pacific region by Sensei Rose Smith, 5th Dan and her very capable team of instructors. Sensei Smith has been teaching for 20 years and has inspired thousands of children to build their confidence, personal responsibility and good citizenship skills. For more about further Programs (for adults too) visit; www.hoshin.com.au
Copyright Pittwater Online News, 2012. All Rights Reserved.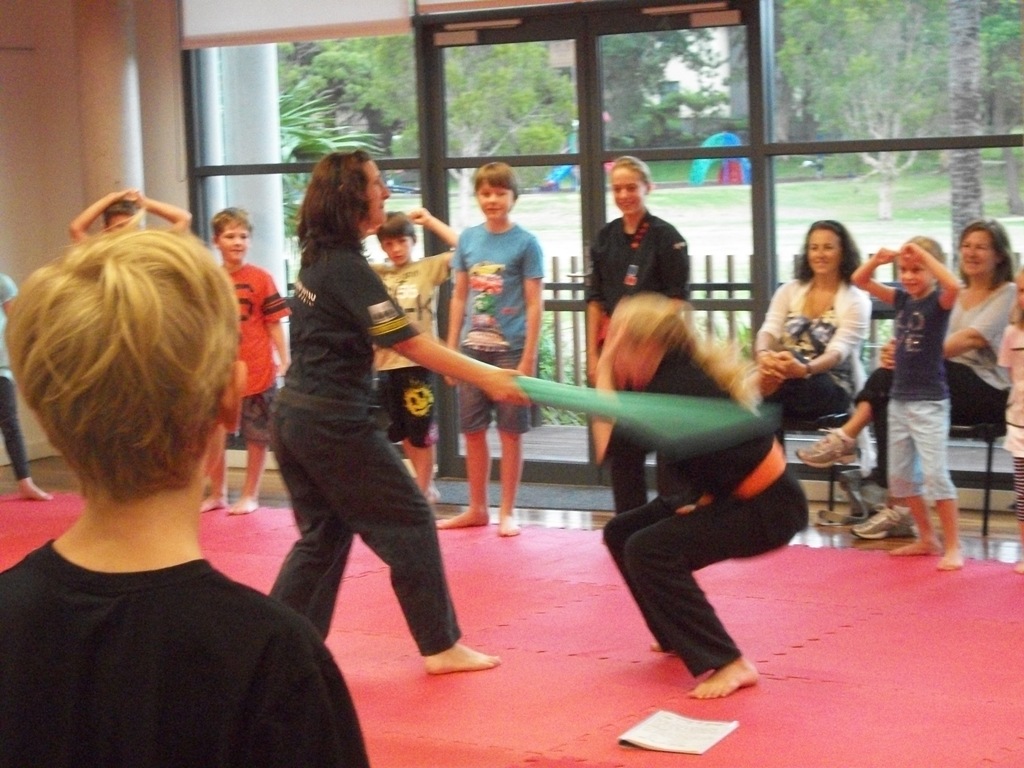 Above: Demonstration and practice of stance