October 19 - 25, 2014: Issue 185
Garage Trail Sale In Pittwater – Spring Clean Your Reusables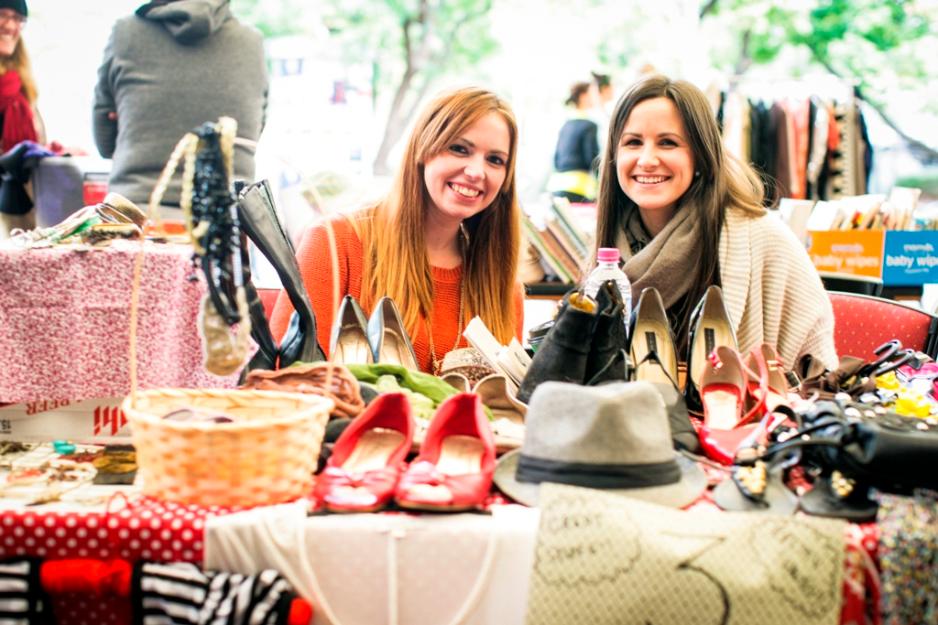 Garage Trail Sale In Pittwater – Spring Clean Your Reusables
Do you have a two car garage you can no longer fit a car in due to all collected and stored there? Do you have fashions from the 1950's and 1960's you're waiting to come back into fashion? Or bikes, scooters and old surfboards cluttering up your sheds even though you are now an 'empty-nester'? Then all these could be put to good use by others and bring enjoyment to children in other families or form part of some new fashion parade by one of the many art students in Pittwater.
Many of the old things we eventually take to the tip to become yet more landfill could be put to good use by others, and you could gain some money to invest in car cleaning products for the car that will now actually fit in your garage!
We Spring Clean our homes, and next Saturday, October 25th, you can participate in a nation-wide Garage Trail Sale, and Spring Clean all that stuff you've been holding on to for years 'just in case'. We're not saying rid yourself of those items you're holding on to for sentimental reasons – but those flared flouro pants with the huge bright orange and pink daisies – they may come back into fashion, you may want to attend a hippie fancy dress party, or turn them into bright cushions for the sun lounger – but haven't you been planning to do that for ten or twenty, or even thirty years already?
According to a Newspoll survey commissioned by Garage Sale Trail, two thirds of Australians aged 18-64 say they have "too much stuff at home and not enough space for it all."
The survey, which also found that 86% of Australians have at some point either 'bought things they end up not using or hardly using at all' (87%) and 'bought things on impulse and then regret it' (79%) is a clear indicator as to why Garage Sale Trail, a national not-for-profit sustainability and community event, has grown in popularity since its inception in 2010.
Garage Sale Trail, now in its 4th year nationally, is a day of simultaneous garage sales across the country on October 25 which encourages Australian households, schools, community groups and other organisations to get involved to de-clutter, reuse, meet their neighbours and make some money. Sellers can register a garage sale for free at garagesaletrail.com.au and shoppers can see what's for sale in their neighbourhood on the day. The event not only provides people the opportunity to sell unwanted items, but also to shop consciously.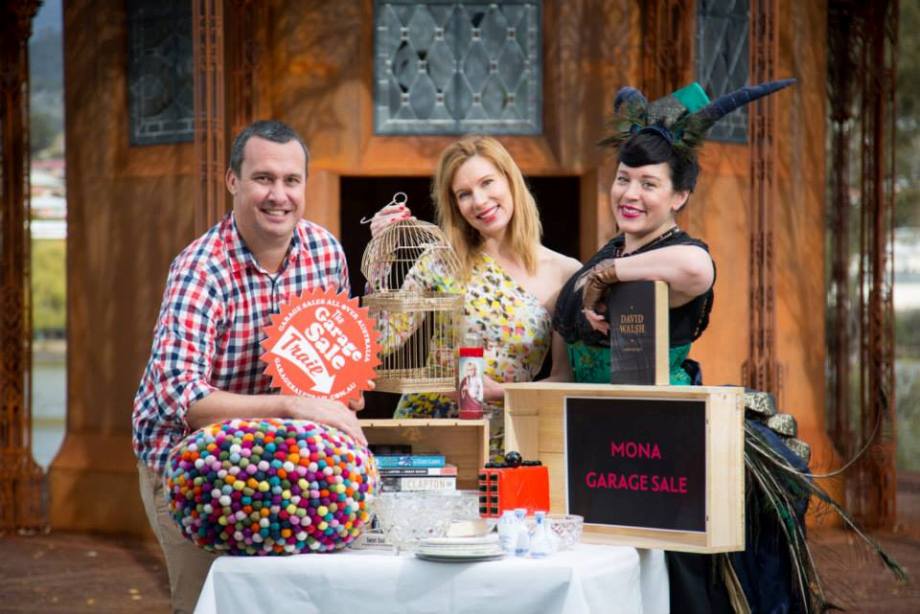 Garage Sale Trail co-founder Darryl Nichols with Kirsha Kaechele, wife of MONA creator/founder David Walsh, and MONA Museum (Tasmania) staff member Peacock Girl Emma Bugg announcing MONA picture copyright by Peter Mathew
Self-confessed 'world-class accumulator of stuff' and Garage Sale Trail ambassador Wendy Harmer believes it's not that we shouldn't have material goods but that the stuff we have should be sustainable.
"It should be made, purchased and owned with care and a conscience," Harmer said.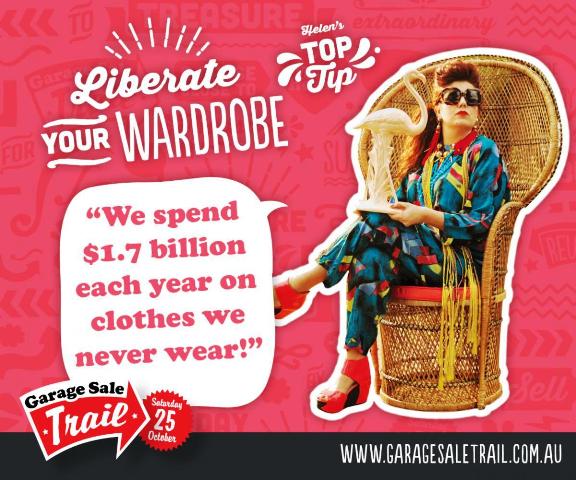 The Newspoll statistic that 91% of Australians believe 'As a society we buy far too many things we don't really need', points to another reason why people enjoy taking part in Garage Sale Trail.
"Garage Sale Trail is a day that liberates the cupboards, garages and attics of Australia that are rammed full of stuff we don't really need," Andrew Valder co-founder of Garage Sale Trail said.
"It's a day where we can come together, have some fun, make a few dollars and think about how we can all play our part to live more sustainably, " co-founder Darryl Nichols added.
Pittwater Council is part of the 2014 Garage Trail Sale and will be holding a Community Boot Sale at Dunbar Park, Avalon on October 25th. Stall holder fees are $25 per car, $40 for car and trailer site (limited spaces available) with all proceeds to be forwarded by Council to a registered charity.
Cr Jacqui Townsend, Mayor of Pittwater, has welcomed the involvement of Council and the unique opportunity Garage Sale Trail provides local residents and organisations in Pittwater.
In bringing Garage Sale Trail to the area, Council sees an opportunity to deliver a fun, creative and community-driven program for the benefit of residents and local organisations who might want to repurpose their unwanted belongings; live in a more sustainable fashion by reducing waste; connect with their community and raise some money for themselves or others.
"Pittwater is proud and excited to be supporting Garage Sale Trail this year; it's a great opportunity for us all to think creatively about how we can reuse items that might otherwise end up in landfill," Cr. Townsend said.
"I would love to see the whole community get on board; it's a great way to move on those unwanted items. As clichéd as it sounds 'one person's trash is another person's treasure'," she added.
"With our SHOROC councils' draft regional waste avoidance strategy open for comment, and Pittwater launching its own 'less waste' campaign, now is the perfect time for the people of Pittwater to get involved.
"I encourage everyone to register their garage sales and join one of the largest community and sustainability events in Australia," Cr. Townsend added.
In 2012-2013, 206,360 tonnes of materials were collected from council kerbside clean-ups across NSW. Of that 48,656 tonnes was able to be recovered for recycling or reuse. A total of 466,733 tonnes of unwanted household goods were disposed of at council drop off centres in 2012/13. Of that, 49% - or 226,000 tonnes - ended up in landfill.
Minister for the Environment Rob Stokes said Garage Sale Trail provides residents of NSW with a fun and creative way of participating in reuse activity.
"By taking part in the Garage Sale Trail, NSW residents are helping to reduce the amount of reusable materials put out for council collection or disposed of at council drop-off centres," Mr Stokes said.
"This in turn reduces the amount of waste the community is sending to landfill and that's a great thing for our environment," the Minister added.
Give new life to unwanted belongings and reap the benefit. Hold your own sale or join Pittwater Council's community car boot sale at Dunbar Park, Avalon. Register at: www.pittwater.nsw.gov.au/garagesaletrail
The Garage Sale Trail is sponsored by the NSW EPA's $465.7 million Waste Less Recycle More initiative that aims to transform waste and recycling in NSW.
To register a garage sale or search for local sales visit www.garagesaletrail.com.au

ABOUT GARAGE SALE TRAIL
Garage Sale Trail is a not-for-profit community enterprise founded by Andrew Valder and Darryl Nichols. Garage Sale Trail aims to promote reuse, reduce waste to landfill, create awareness about illegal dumping, unite communities, and stimulate local economies. The first Garage Sale Trail took place in Bondi in May 2010.
This year's event will see Australians list over 1.5 million pre-loved items for sale, will generate average earnings for sellers of $323 and make on average of 13 new community connections between local sellers and buyers on the day. Over one third of participants will fundraise for a charity or a cause.
Follow Garage Sale Trail on Twitter: @GarageSaleTrail, Facebook: www.facebook.com/garagesaletrail, Instagram: instagram.com/garagesaletrail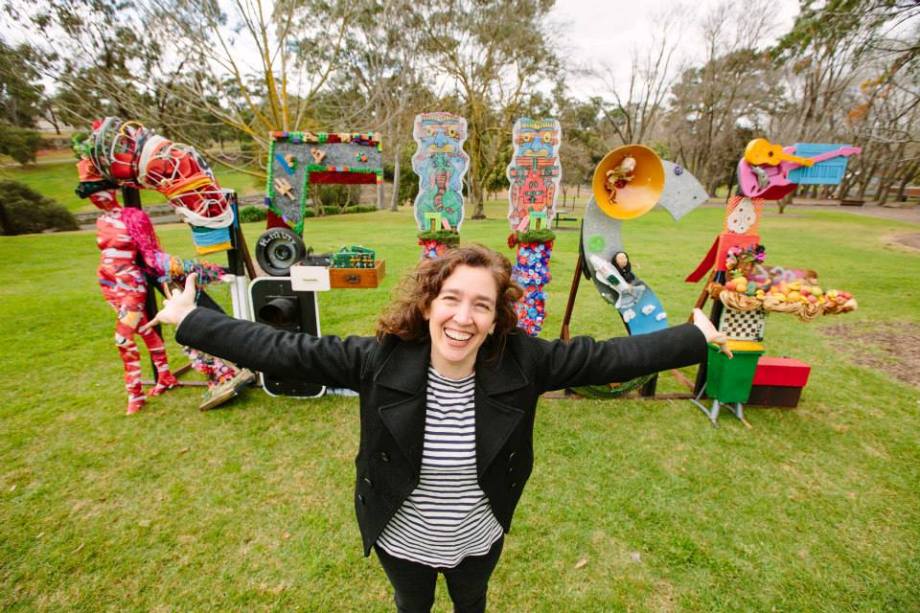 The Garage Sale Trail is a Nation-wide Event: Hilary Harper 774 ABC Melbourne, copyright Kit Haselden Photography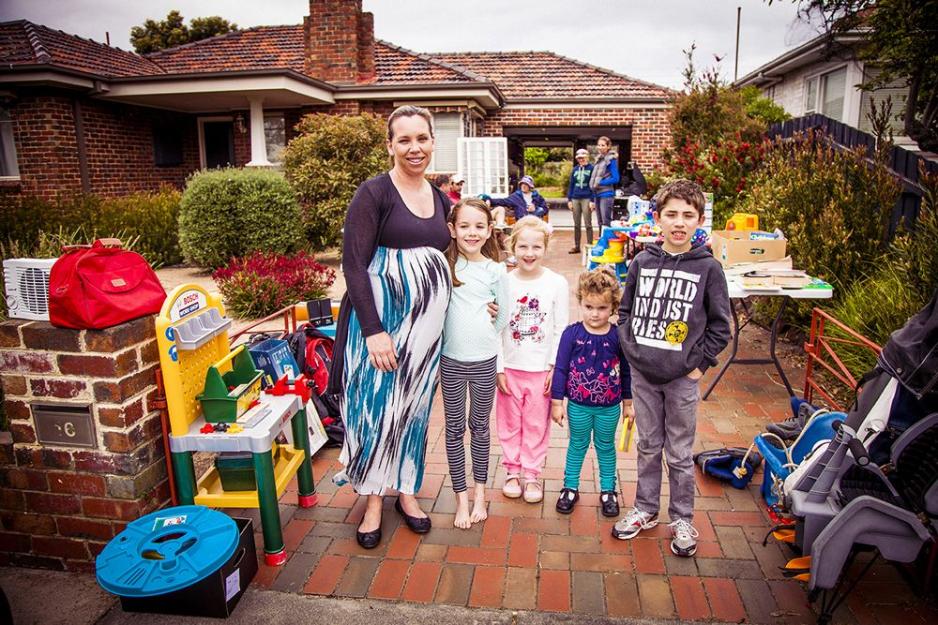 Report compiled by A J Guesdon, 2014.