August 3 - 9, 2014: Issue 174
Royal Prince Alfred Yacht Club's Jack Gale Training Centre Borne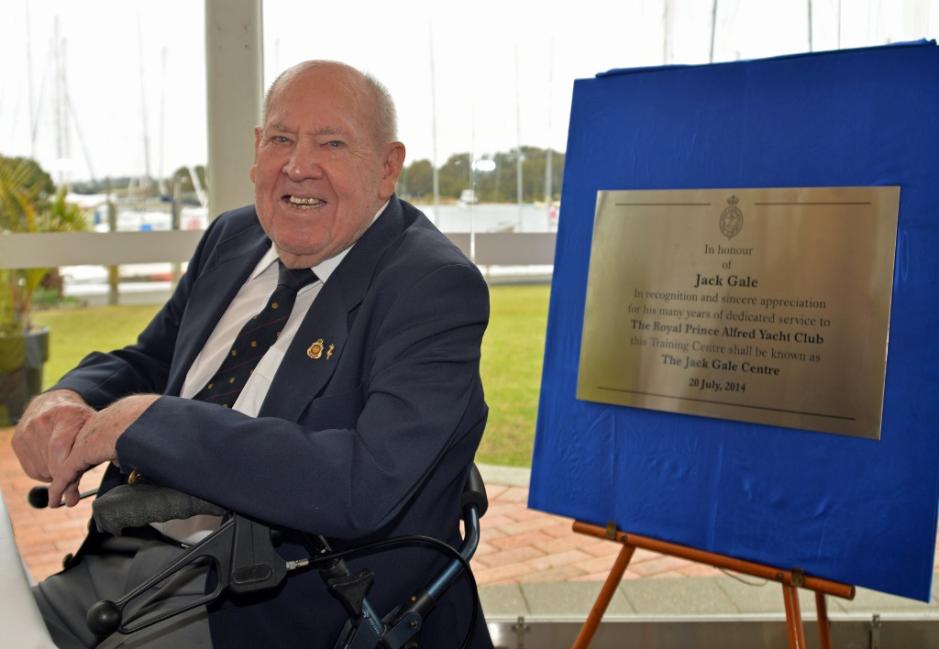 Jack Gale - picture courtesy RPAYC Media.
A large crowd gathered at the Royal Prince Alfred Yacht Club to witness the first sod of earth turned for the club's new training centre development and the official naming of the facility.
Newly elected Commodore Ian Audsley officiated as namesake Jack Gale turned the first sod and unveiled a plaque officially naming the new training building 'The Jack Gale Training Centre', recognising his close to 60-year contribution to the Pittwater yacht club.
Find out more HERE
Avalon Beach Village Banner Design Competition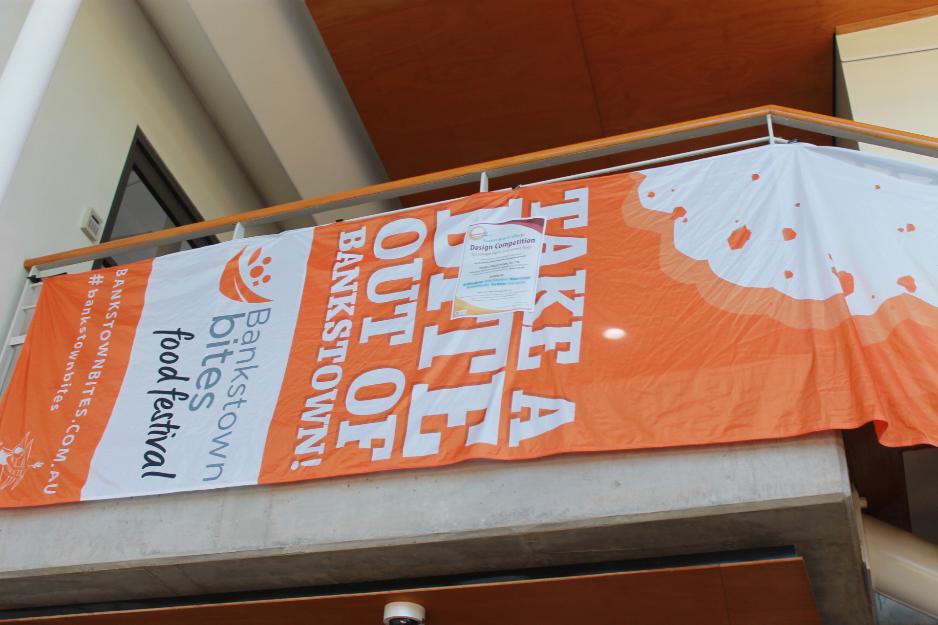 An example of a banner - on display in Avalon Recreation Centre - AJG picture.
The Avalon Beach Chamber of Commerce, supported by Enliven Pittwater, has launched a great new competition this week - the chance to design a banner or banners that reflect the unqiue character of Avalon. The Competition is open to all Pittwater residents aged 12 years or older. Students currently enrolled in Year 6 or above who reside in or attend school in Pittwater are also eligible to enter.
There's a prize pool of $7800.00 with many local businesses contributing vouchers and services as well as prize money. Full details available at: HERE and a sample of a banner is now on display in Avalon Recreation Centre - as pictured above.
Hazard Reduction - Winter 2014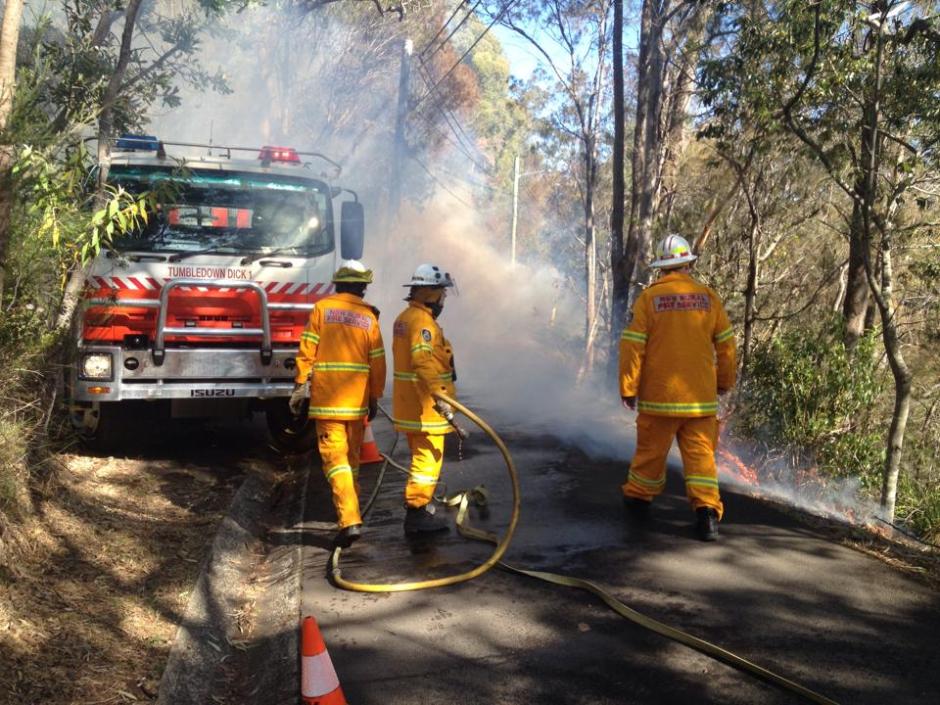 Tumbledown Dick RFS on Hazard Reduction works - picture by and Courtesy of Tumbledown Dick RFS
Tumbledown Dick RFS 1, Tumble 7 and Tumble PC assisted Cottage Point Brigade yesterday, Saturday August 2nd, 2014 with hazard reduction within the village in an interlocking bush block between properties. Ingleside RFS have also been undertaking Hazard Reduction works during the past week ahead of the beginning of bush fire seasons 2014-15.
Mermaids of Palm Beach - the 2014 Brisbane to Busby's Bore Bash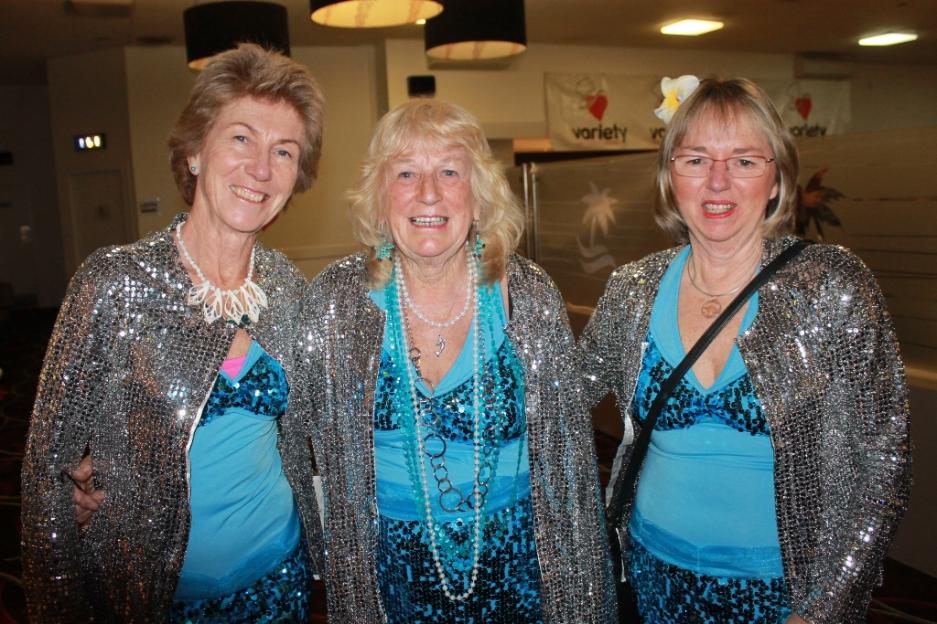 Mermaids of Palm Beach - Viktorija, Beryl and Elyse. AJG Picture.
The Mermaids of Palm Beach head off this Tuesday to Brisbane to ready themselves to begin this year's Bash. On Monday 28th of July they held their final fundraiser to support Variety the Children's Charity at Palm Beach. This year they have raised approximately 25 thousand dollars for all this vital community organisation does and will be among over 500 cars, as wonderful as Car 2108, that make their way into Sydney's Moore Park on Sunday 17th of August in this year's Brisbane to Busby's Bore 2014 Bash as part of celebrating 30 years since the Variety Bash began on the dusty roads from Bourke to Burketown.
More HERE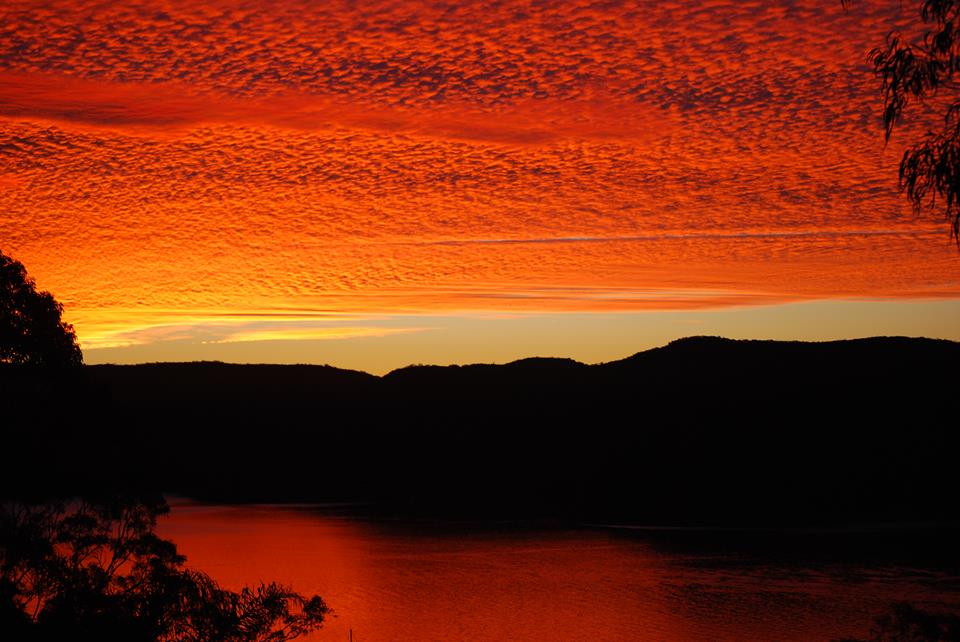 Last Monday's sunset - over Clareville - Picture by and courtesy of Paul Wheeler