May 25 - 31, 2014: Issue 164
Narrabeen Lagoon and Northern N.S.W.'s Environment Champion Jim Somerville - A Tribute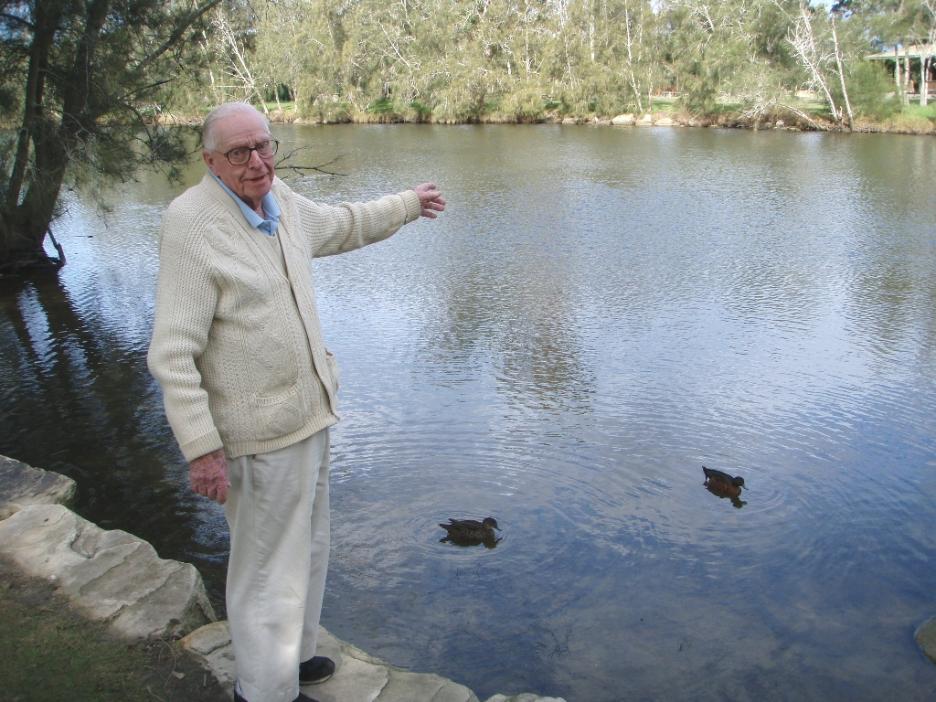 Jim Somerville - "There'll be a bridge right here" - photo courtesy Tony Carr
Pittwater and Warringah have lost one of their champions for common sense this week. Tributes, all extolling the contribution this lively gentleman made to Narrabeen Lagoon's environment and heritage as well as the work he undertook to save the rainforest of Grady's Creek, and prevent the destruction of areas near Mount Colong in the Blue Mountains, are among his works.
It is Jim's perseverance in Narrabeen many here will remember him for:
Lagoon Pathway a reality
"Friends (FoNLC) salutes Jim Somerville for his successful championing of a multi-use pathway around Narrabeen Lagoon. A $4m Federal Grant, is enabling the pathway to be built. As former Warringah Administrator Dick Persson said, "Without Jim's persistence, this project would have never got off the ground." from, FoNLC Newsletter, 2009
More, including some extracts from works written by the gentleman himself, HERE
$12 Million Addition to Mona Vale Hospital - New Beachside Rehabilitation Unit Opened This Week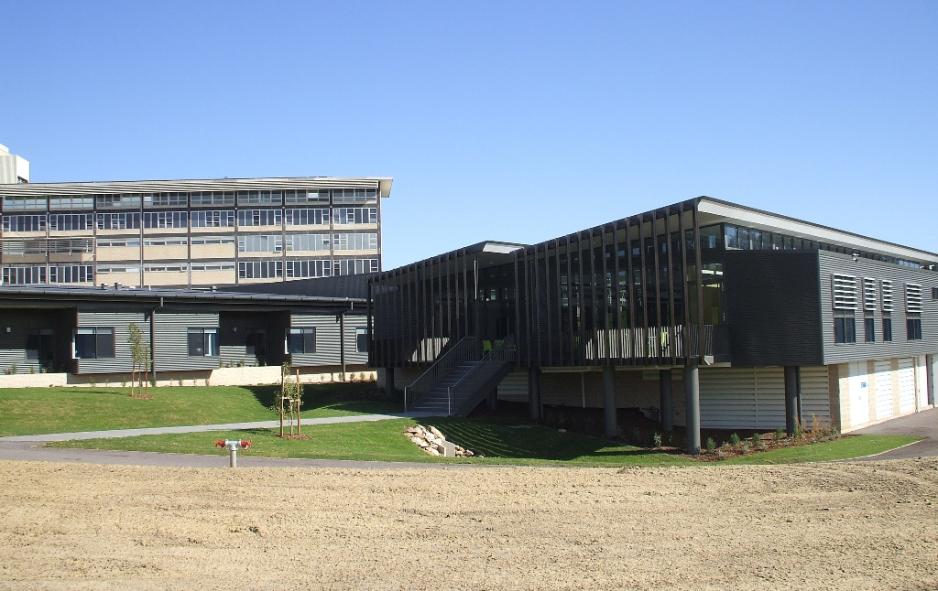 New Rehabilitation Unit at Mona Vale Hospital , photograph - supplied, 2014
Member for Pittwater Rob Stokes today (19.5.2014)welcomed the opening of Mona Vale Hospital's new $12 million Beachside Rehabilitation Unit.

The completion of this state-of-the-art facility comes after more than 12 months of construction and will accommodate an extra 26 impatient beds and a variety of purpose built therapy spaces and exercise rooms.

This project joins a series of other major infrastructure works currently underway on the hospital's campus and will help secure Mona Vale Hospital as a leader in sub-acute and rehabilitation medicine.
Details and more pictures HERE
Pittwater Schools Celebrate Timor Leste's Independence Day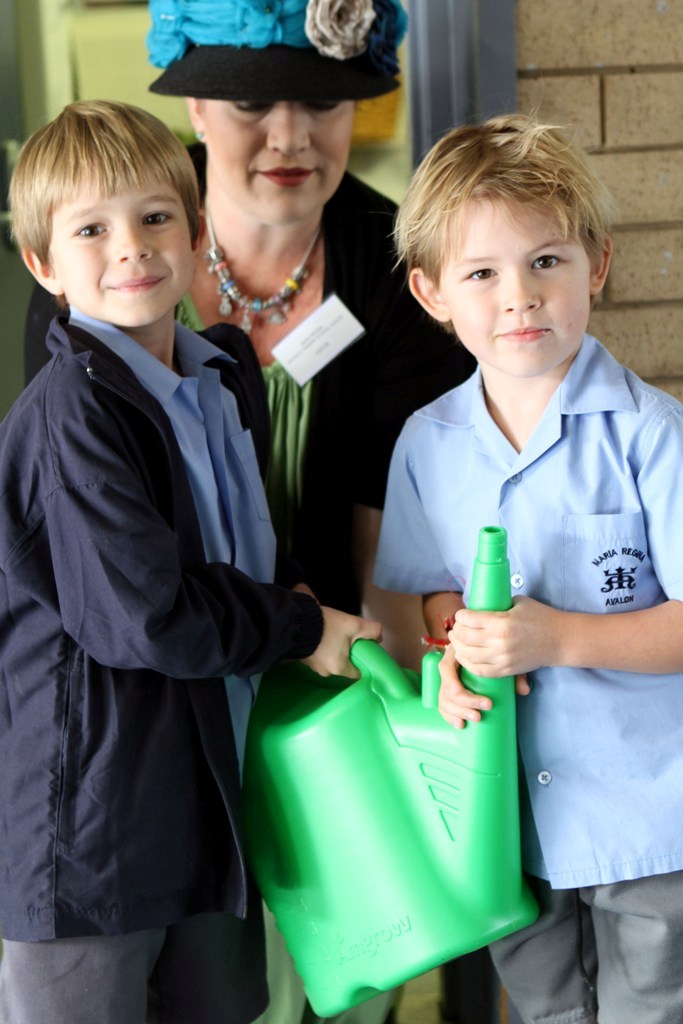 Children at Pittwater Schools Maria Regina in Avalon and Sacred Heart in Mona Vale found out about water supplies in their sister village this year as part of Timor Leste Return to Independence Celebrations. Photo by Peta Wise.
This week both Pittwater Parish Primary schools, Sacred Heart at Mona Vale and Maria Regina in Avalon, held special events to commemorate 12 years of Independence in Timor Leste and in particular their sister schools in Soibada. Water and the importance of clean safe drinking water was the focus.
Report by Tamara Sloper Harding, Chairlady of Pittwater Friends of Soibada
HERE
Magoo Charity Classic 2014 Raises Over Thirty Thousand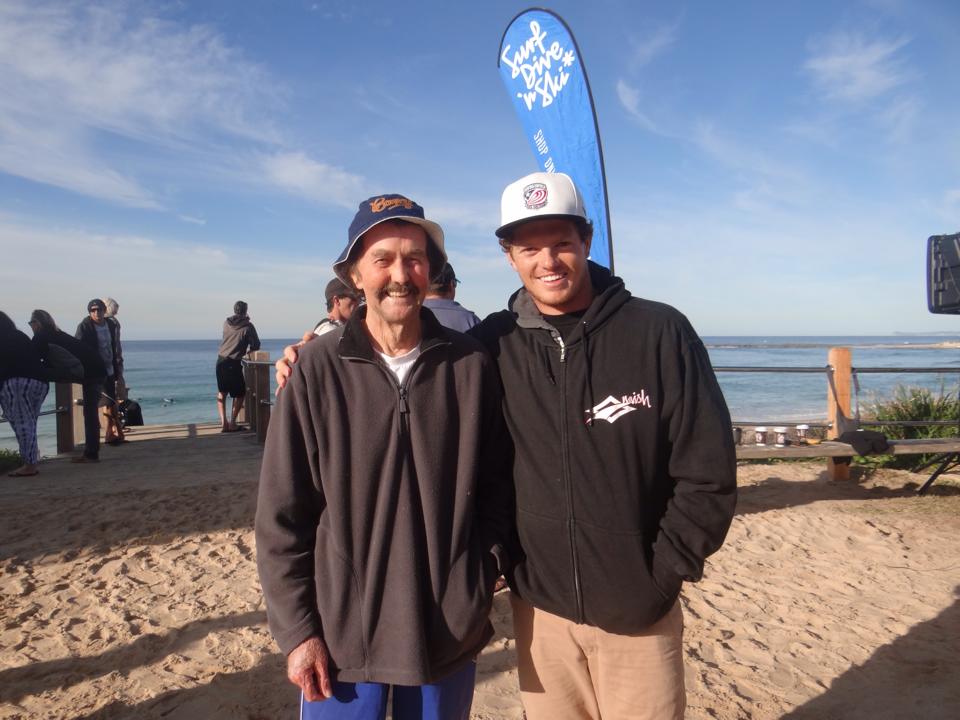 Beau Nixon and Barry 'Magoo' McGuigan – at Soldiers Beach – 2014 Magoo Classic. Photo Courtesy of Beau.
Over $30,000 was raised for Cancer Care on the Central Coast last weekend (17th and 18th of May) - and good fun had by all. Run since 1999, the CCMB's 'The Magoo Charity Classic' in honour of Central Coast living legend Barry 'Magoo' McGuigan brings aficionados of longboards together for a weekend of surfing.
Barry 'Magoo' McGuigan is the epitome of the surfing lifestyle. He has been surfing since the early 1940′s and continues to do so, regardless of his 80+ years. Born on the 24th May, 1929 in Bondi NSW. He lived on Sydney's beaches until 1988 when he moved to the Central Coast.
The Magoo Charity Classic is all about raising money to donate to the Central Coast Area Health Service to help fight against Cancer.
Beau Nixon and Barry 'Magoo' McGuigan – at Soldiers Beach – 2014 Magoo Classic. Photo Courtesy of Beau.