July 7 - 13, 2013: Issue 118
From Paris to Paradise
by Robyn McWilliam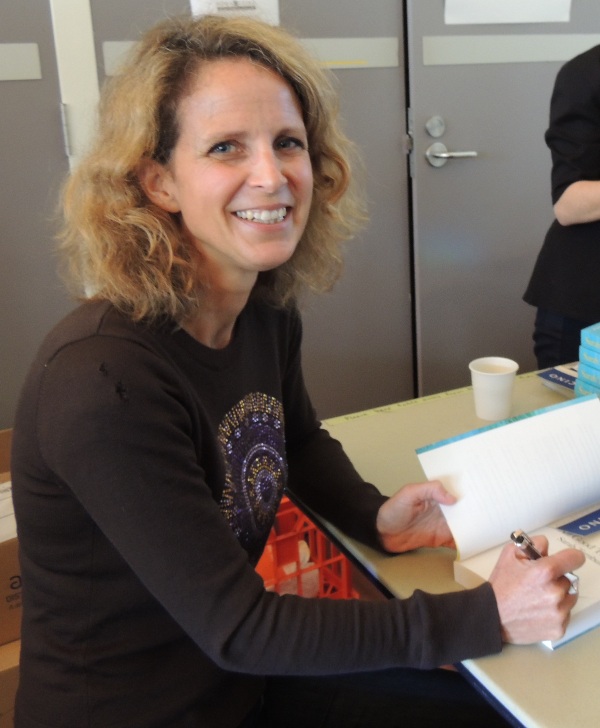 A capacity crowd of 90 book lovers filled the room at the Avalon Community Centre in June to hear author, Sarah Turnbull.
Almost French, Sarah's earlier bestseller, is a delightful memoir about her adapting to life in Paris after marrying Frenchman, Frederic. She recalled her husband's horror when she was about to go to the bakery dressed in a tracksuit. 'How would the baker feel?' Frederic asked implying she was improperly dressed for Paris.
All Good Things her new book, is another memoir which brings to life Sarah's three and a half years living in Tahiti, having a much-wanted child after unsuccessful IVF in France and then resettling in Sydney.
When her husband was offered the job in Tahiti, Sarah had completed research for a novel set in Brittany. She figured a remote tropical island would be the ideal place to write. The couple lived on Mo'orea a thirty minute ferry ride from Frederic's office. Each work day she began with a swim in the nearby lagoon. The water and colours affected her deeply. Sarah's goal was to complete her first novel. She also wished to have a child. The novel faltered but her son Oliver is now six. Sarah thought a lot about the notions of paradise and island life.
The experience of living in Tahiti has changed her world view. She doesn't claim depth of understanding Polynesian culture but local neighbours welcomed them. A Tahitian lady described Sarah's faded sofa as sad. The neighbour would drape it with brightly coloured sarongs and tablecloths and tell Sarah, 'The sofa is happier now.'
Around five years ago back in Australia Sarah talked to her publisher about a look at her own country through fresh eyes. When she began to write the influence of coconut palms, a turquoise lagoon and the colours and patterns in the water were too strong. Inspired by paintings by Matisse of this environment, Sarah decided to write a more personal story. 'Expressing a life truth is satisfying for an author,' she said. She recognised having a child was central.
When asked why she moved to Pittwater, Sarah replied her parents lived at Whale Beach so it felt like home. Another guest asked how Frederic was adapting to life in Australia. Sarah said he doesn't mind going into La Banette, Avalon's French patisserie, in board shorts so he's fitting in.
Sarah read one of her water passages from the book then she thanked Bookoccino staff for organising the event and the opportunity to sign her books for the avid buyers. I can't wait to find a spot in winter sunshine and start my signed copy of All Good Things.
_________________________________________________________________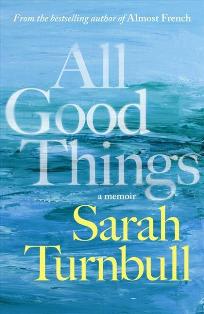 Sarah Turnbull is a freelance writer. Formerly a television journalist with SBS, she began working in print media after moving to France from Sydney. Since then she has been writing regularly for magazines ranging from The Australian Magazine to Australian Gourmet Traveller. In the 1998 MPA awards Sarah was named Feature Writer of the Year for three investigative stories published in Marie Claire. As a student at the Australian National University, she studied politics, Fine Art and French. Sarah dropped French after failing the subject in her first year. Almost French has been sold in the UK and the US and the feature film will be released in 2014. Her most recent book is All Good Things.
All Good Things is published by HarperCollins, $23.99.
Copyright Robyn McWilliam 2013.