August 7 - 13, 2011: Issue 18
Above: George Negus and Alan Jones introduce the NDIS DisabiliTea. Uploaded by everyaustralian on Jul 31, 2011.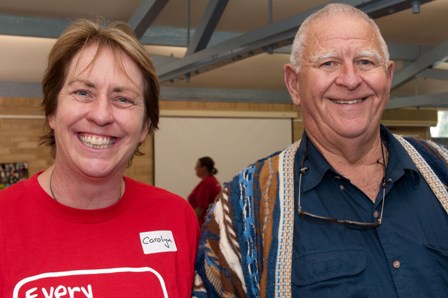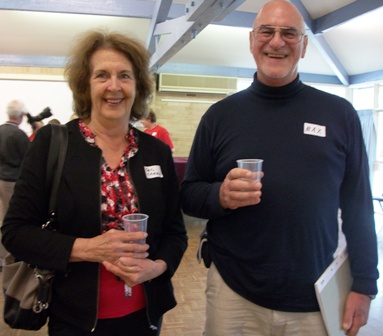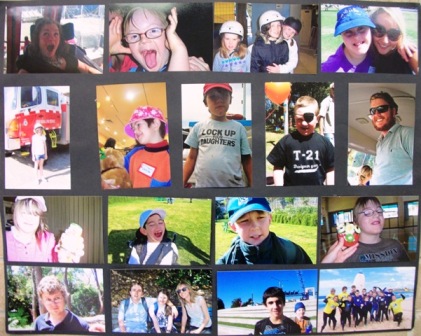 Every Australian Counts - The DisabiliTea of August 2nd, 2011
On Tuesday we attended the DisabiliTea afternoon tea at the Nelson Heather Centre in Warriewood. Organised by Northern Beaches Interchange CEO, Carolyn McKay, the event was to let the community know about the Every Australian Counts campaign. The 'I count' motif is something we all can understand; we all at one time or another have felt excluded, ignored, treated in a way that infers our feelings, our thoughts, our selves are invisible and we have been disregarded. We all respond with the natural 'I count! I matter, I belong! I am vibrant, beautiful and strong!'.
To gain everyone's support for the introduction of a vital National Disability Insurance Scheme, afternoon teas were held throughout our island home with over 20,000 Australians attending. Some came to support the families and people in our communities who live a 'don't dis my ability' life, more came to learn more about why we don't already have an NDIS and what they can do about this.
We heard that the support system for people with a disability and their families or carers is in crisis. The number of people with a disability is rising whilst the people who can or are willing to do unpaid caring is falling. A lack of services and support places responsibility for meeting the needs of a family member with a disability on family members with the resulting emotional, physical and financial stress. When we spoke to Carolyn earlier this year she explained how some of the mums NBI assists had not had a day off for years. Siblings are also affected, some feeling selfish if they express a need to exhale, to share experiences of loving their brother or sister but also resenting what they perceive as a lack of attention due to the demands of caring for someone with a disability. We must all also remain aware that people with a disability want to participate in the cultural, economic and social life of our community and nation. The introduction of an NDIS would begin to address some of these negatives with a few much needed and long overdue positives.
Those proposed make very good sense. From the Every Australian counts website: "A National Disability Insurance Scheme would provide people with a disability and their families and carers with the regular care, support, therapy and equipment they need. As a Medicare-type scheme, it would provide a secure and consistent pool of funds for these services and support.
It would be fair, efficient and effective. It would focus on early intervention and delivering those supports which produce the best long term outcomes. It would maximise opportunities for independence, participation and productivity. It would be individualised and person-centred.
Support would be based on the choices of person with a disability and their family. The scheme would reframe support as investment rather than charity. Timely interventions, appropriate aids and equipment, training and development would become investment in individual capacity rather than welfare. The scheme would therefore lead to more positive results for people with a disability, their families and carers as well as being fiscally responsible.
All Australians would benefit from this scheme because disability can affect anyone, anytime. Everyone will benefit from building a more inclusive, more diverse community."
Over the next few months the Productivity Commission will report to the Government on the findings of its inquiry into a long-term disability care and support scheme. The goal in the meantime is to get at least 100, 000 Australians to join the 'I Count !' campaign. When we checked while finalising this article on Saturday morning the tally was up to 50 195.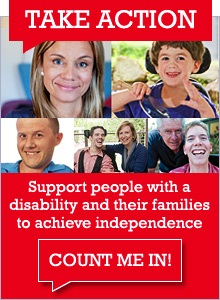 What can you do? You can join the 'I count' campaign by joining and stating 'Count me in!' on their Facebook page: or by clicking on the Count Me In logo here; this will take you to the Every Australian Counts website where you can ensure you too really do count.
Further Reading at:
Every Australian Counts: http://everyaustraliancounts.com.au/take_action/
Northern Beaches Interchange: www.nbi.org.au
Submission to the Productivity Commission: here