October 25 - 31, 2015: Issue 237
Eddie's Paddling For A Cause: NBI Pittwater Paddle 2015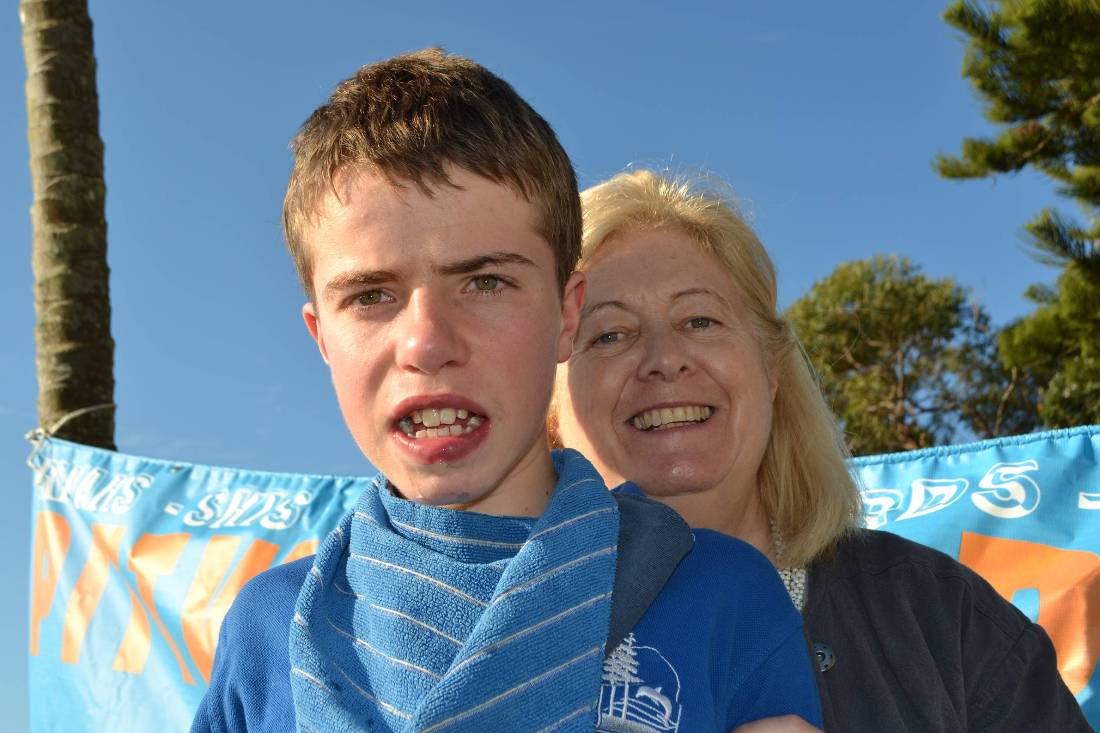 Eddie's Paddling For A Cause: NBI Pittwater Paddle 2015
Like many teenage boys on the Peninsula Eddie enjoys the outdoor life. But unlike most teenagers Eddie has a disability and activities he would love to do are not that easy for him. Eddie and his family joined the Northern Beaches Interchange (NBI) about 5 years ago. Claire, Eddie's mother, emphasised the importance of NBI to Eddie and the family. She said "NBI provide one to one support and group based recreational activities for Eddie, including during the school holidays. Knowing we have an organisation that provides such great care for Eddie and also enables me to work takes a lot of the worry out of Eddie's care."
Eddie and his family love paddling and with his father, Jeff and his mum he will be participating in this year's Pittwater Paddle organised by NBI as one of its major fund raising events. It will not be easy for Eddie to do the 8km paddle around Scotland Island, but he is determined to give it a good go. He, like most teenage boys will be looking to have some fun.
"Eddie splashes as hard as his Dad Jeff paddles but paddling is something we can enjoy as a family, and this event gives Eddie the chance to give something back" says Claire.
He and his family want to raise the awareness of what NBI do for the community in the Northern Beaches and are looking for sponsors to see if they can raise much needed funds to enable NBI to continue their great work. Their goal is to raise $3,000 and to encourage as many as possible to join them on 8th November. The course is a lap around beautiful Scotland Island starting and finishing at Winnererremy Bay. Any type of paddle craft can be used and the event will appeal to paddlers of any level.
NBI is a Northern Beaches based organisation that has been supporting young people with disabilities on the Northern Beaches for more than 33 years and currently provides services to over 200 families.
The Pittwater Paddle is an annual community paddling event designed to appeal to paddlers of any level.
NBI Ambassador Guy Leech said "After participating in the Pittwater Paddle in 2014 I am delighted to be coming back to the event this year. The Pittwater Paddle is a great fun event and raises valuable funds for NBI, a local charity that supports people with disabilities up and down the Northern Beaches. I'm really proud to support a community based event for such a great cause and encourage everyone to come down and join the fun"
If you'd like to support Eddie's paddle click here to sponsor him www.mycause.com.au/page/112564/team-eddie
If you'd like to be part of Pittwater Paddle2015 the register at www.pittwaterpaddle.org.au
Additional Information
What does NBI do?
NBI provides respite, recreation and support services for families living with a child with a disability.
Who does NBI support?
NBI supports families living with a child with a disability. NBI takes a whole of family approach; providing fun, friendship and entertainment for young people with disabilities as well as their brothers, sisters, parents and other carers.
What is the Pittwater Paddle?
It is like a fun run … on the water, paddling rather than walking or running. There are a number of categories determined by the type of craft, age and the gender of the paddler.
Who will participate in the Pittwater Paddle?
The 'weekend paddler' who likes to get out and just enjoy the water, as well as 'seasoned eventers' who paddle competitively. It is open to kayaks, surf skis, paddleboards, SUPS and any other paddle-able craft. If you don't have a kayak, see the event website for details of how to hire one.
When is the Pittwater Paddle?
Sunday 8th November 2015 - to register: www.pittwaterpaddle.org.au
Where will the Pittwater Paddle be held?
All paddlers will paddle the same course – from Winnererremy Bay, Mona Vale around Scotland Island and back to Winnererremy Bay Park, Mona Vale.
Further information can be found at: www.pittwaterpaddle.org.au