May 11 - 17, 2014: Issue 162
Newport SLSC's Doug Menzies Voted in as President of Surf Life Saving Sydney Northern Beaches Branch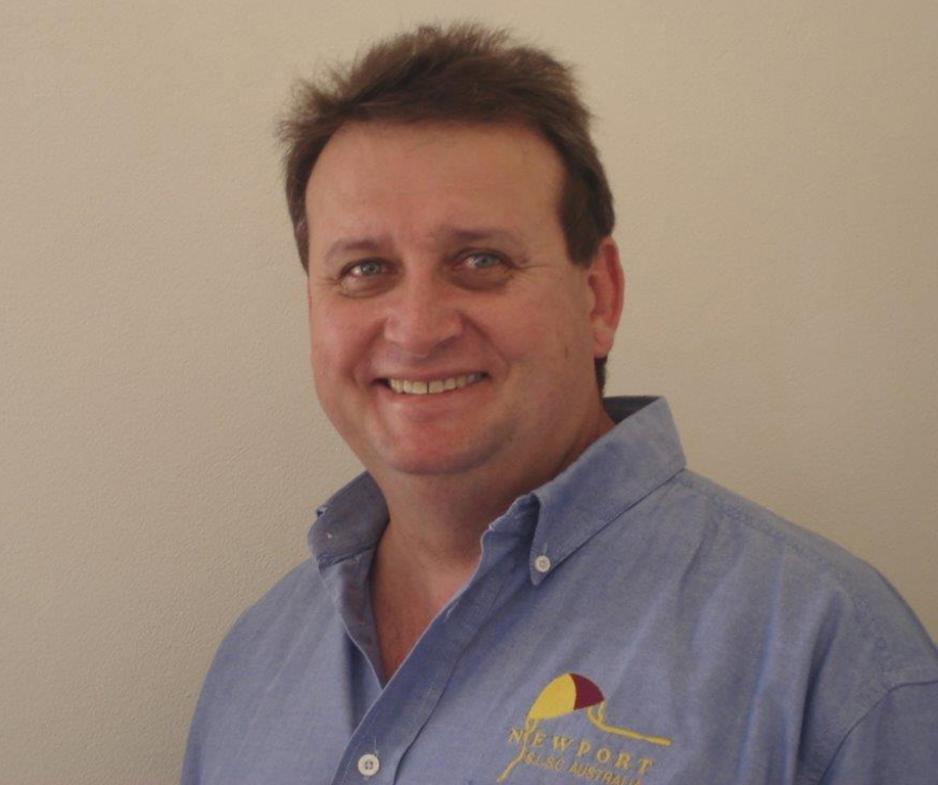 Doug Menzies - photograph courtesy Newport SLSC.
Newport SLSC's Doug Menzies Voted in as President of Surf Life Saving Sydney Northern Beaches Branch
Surf Life Saving Sydney Northern Beaches has a new President, Deputy President and Director of Education and Assessment.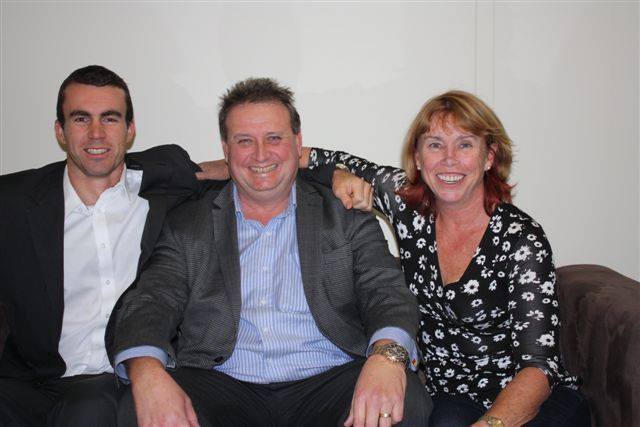 Doug Menzies [middle], takes over the reins as President from David Murray, Shannon Job [left] is the new Deputy President and Adrienne Lowe is the new Director of Education and Assessment. Tracey Hare-Boyd was re-elected as Director of Youth Membership Development at Tuesday's Election AGM. Photo courtesy SLSSNB.
Many people will know Doug from all the work he has done as part of Newport Surf Life Saving Club. Doug was Clubman of the Year, 2008/2009, is a past President of the Club, was made a Life Member in 2012, and with wife Sandy was instrumental in setting up the Special Needs Program at Newport in 2002.
After being sworn in as David Murray's successor on Tuesday night, Doug, who has been part of the board of management for the past 11 years, said he would look to continue the SLSSNB branch's development and success.
"It's a great privilege and honour to be appointed President – anything to represent Surf Life Saving is something I'm very honoured to engage in. The 21 clubs of the Sydney Northern Beaches is one of the largest branches and possibly the largest grouping in Australia. I'm looking forward to representing these great clubs in any capacity I can." Doug said when we spoke to him.
"David and I have probably different styles but very similar in nature in terms of the way we go about business. David has made some very tough decisions and he has actually made some very good decisions to take our Branch forward. Financially we are very solid and service wise we are very solid,'' Doug said. "Yes, there are some big shoes to fill but I look forward to the challenge.
"… we need to make sure we acknowledge and provide support to our lifesavers in terms of making sure that those on the beach have got the right resources and get the right support that they need. It's our volunteers on the beach who do the hard yards. And that includes the Duty Officers and support skis, the radio room and SurfCom so we can actually provide the community with the service that they expect.''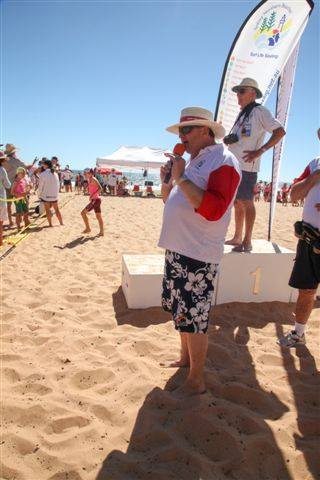 Doug Menzies who was made a Life Member of Newport SLSC at the 2012 AGM has an outstanding record of service with the Newport Club. There is a very long list of works he has been involved in to support surf life saving. These are just a few, courtesy of Pittwater's oldest surf club:
Doug joined Newport as an Associate Nipper parent in 1995/1996 and was an Age Manager through to 1997/1998. Doug achieved his Bronze Medallion in April 1998 and was Active Senior Patrolling Member and Nippers Age Manager in 1998/99. He held a number of Nipper Executive positions and from 2001/2002 - 2002/2003 was Nipper Chairman and Nippers Delegate on the Club's Management Committee.
In that time Nipper numbers grew from 250 to 400. Then from 2003/04 to 2007/2008 Doug was Club President. In that time membership numbers grew to 1,000. Then in 2009/2010 he became Immediate Past-President handing over the reins to current Club President Rob Emerson and membership crept up to 1,100.
From 2010/2011 - 2011/2012 he was Club Deputy President.
A major success story was achieved with the formation of the Special Needs group within the Club for children with special needs in 2002 and the achievement has been recognised with several Community Awards. Along the way he has been a Masters boat crew member and March past team member.
During his term as President the Club has won the SNB Branch Most Outstanding Club for Surf Lifesaving, Most Outstanding Club for Administration, Overall Most Outstanding Club on two occasions as well Doug individually winning the 'Leader of the Year' award twice.
In 2006 Doug was invited to make a presentation on the Club's Special Needs Group at the International Lifesaving conference in Victoria as part of the World Lifesaving Championships.
Then in 2007 Doug and his wife Sandy were presented with NSW State Premier certificates for Community Leadership for the Club and the Community. Doug was very involved with the planning of major renovations for the Newport Club totalling $700,000. This involved intensive negotiations with builders, Council and bankers as well as Government bodies for applications for grants.
Doug was very much involved in the Newport SLSC's 90th, 95th and Centenary Dinners and overall celebratory functions and was driving force on the Club's 100 year History Book Committee. He has been involved in the Club's successful Presentation Nights and has acted as MC on a number of occasions.
That's not all of course, but needless to say Doug Menzies' Life Membership is a fitting tribute to his ongoing work for the Club.