September 30 - October 6, 2012: Issue 78
Dog Day by the Bay 2012
Pittwater Council hosted their popular Dog Day by the Bay at Rowland Reserve Bayview on Sunday 23 September. Put together by the Pittwater Education team a great line up included TV vet Dr Katrina Warren and 'The Wonderdogs' - a team of border collies which performed tricks and training demonstrations. Dr Katrina Warren also answered questions about pets in a Q & A session . Educational talks, children's activities in the kids' corner and lots of competitions to enter attracted a crowd of dog lovers and their canines to Bayview's beautiful park. The PetO 'Dog of the Year' photo competition winners were announced followed by the cutting of the Pittwater 20th Birthday Dog cake at 12.35pm. This time it was the Dog's turn to celebrate the 20 years of Pittwater Council's inception! There were delicious Birthday dog cake / treats on offer for the dogs to try. The very popular Canine Fancy Dress Parade kicked off proceedings at 10am. The pictures here, all taken by Volunteer Photography's Margaret Stanton, show you some of the great costumes on display.
All proceeds from Stall holders fees and donations raised on the day were donated to local branches of the Animal Welfare League.
Pittwater Council's entrants in the 'Dog of the Year' photo competition; HERE
Margaret Stanton, Volunteer Photography, Public Gallery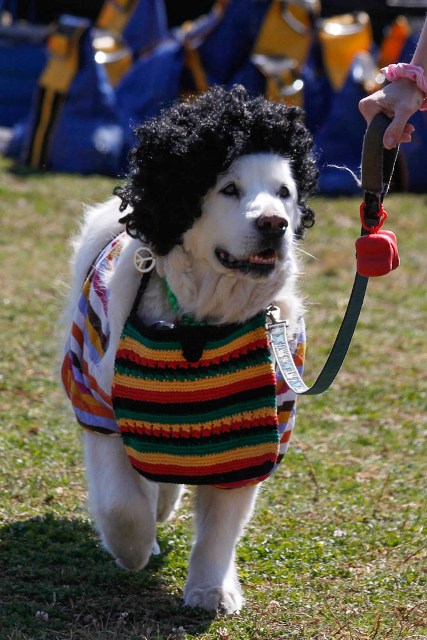 All Photographs by Margaret Stanton, 2012.