November 18 - 24, 2012: Issue 85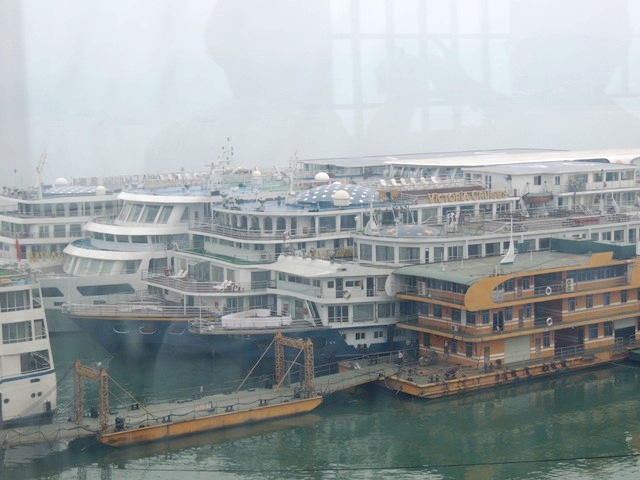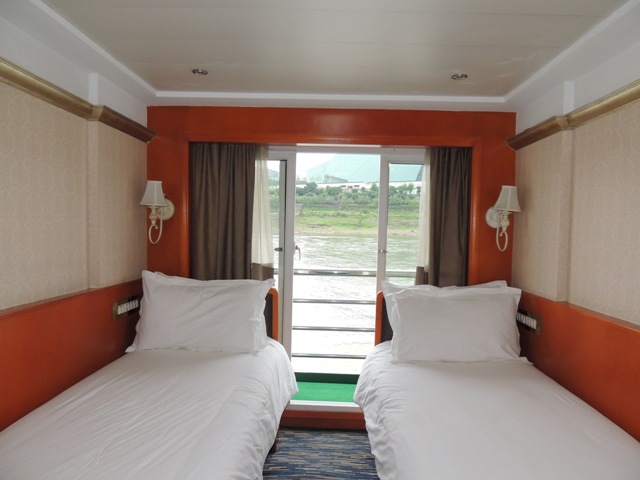 Cabin on Victoria Lianna.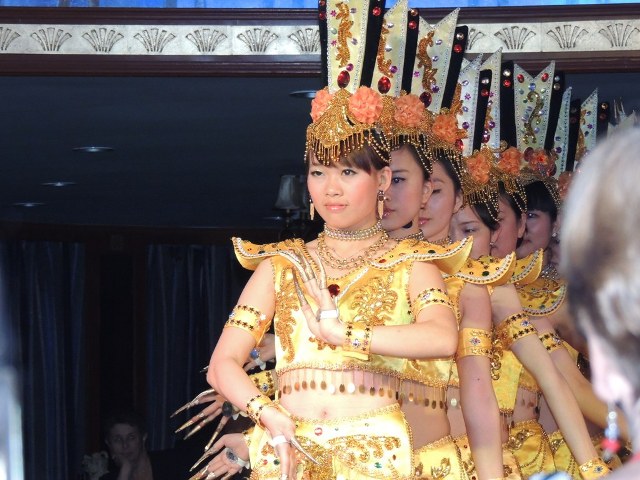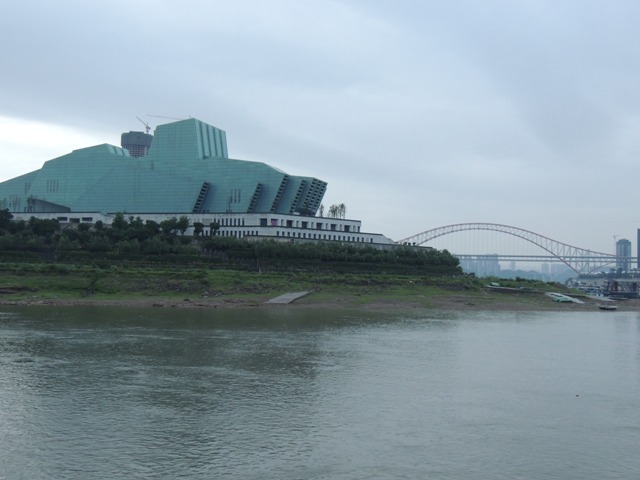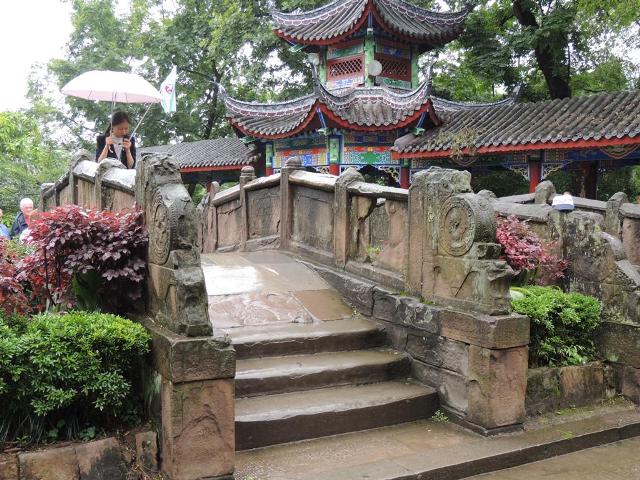 Cruising the Yangtze River
by Robyn McWilliam
After two days in China we're on the move to a mountainous area inland. A coach awaits us after our flight from Shanghai to Yichang. Road travel is a chance to observe and learn more of the Chinese way of life before joining the ship.
Tower after tower of new apartments face the river as we drive through town. Older buildings are unkempt. Caged balconies are clogged with dusty possessions. Clothes flap on a line amidst straggly pot plants. Only the parklands along the waterfront provide tranquil relief from the high rises. These are more affordable than in the larger cities and the climate is good in this area.
We notice a high school and its basketball courts alive with energetic teenagers. Soccer is popular too. School days are long commencing at 7 am and some students don't finish their homework until 11 pm. Our guide tells us of interviews and fees to ensure his daughter attends one of the best preschools. A good education is seen as a way to improve your life in China.
I see a toddler squat and pee on the dusty roadside and realise his pants have an opening at the crutch thereby avoiding the use of nappies. We're told the best baby formula is imported from Australia.
Early evening we buy wine and cashew nuts for on board. Then we're whisked into a restaurant for another frenetic Lazy Susan dinner. Oh for a leisurely meal at home with a glass of red! After driving through mountains, in darkness we cram into large funicular-like cars. They clank and creak their way down the slipway to the docks. We follow a circuitous path with staff positioned at strategic spots in case we get lost. 'Welcome' is the message echoed over and over as we find our boat, the Victoria Lianna. Wearily, we enter our comfortable cabin.
Next day we drive to The Three Gorges Dam, our first excursion. With narrow gorges and granitic bedrock this was the ideal spot to dam the Yangtze, China's longest and the world's busiest river. Apart from power generation it aims to improve navigation and assist with flood control. Construction commenced in December 1994. Except for the ship lift the dam project was completed in July 2012. It's the biggest hydroelectric plant in the world (29 turbines are working) and it displaced around 1.3 million people. A new town has been built but the older people miss the feeling of community.
Arriving at the dam site, the masses of concrete are as grey as the skies. Building cranes soar into the misty air. We walk to the top of an observatory tower. At its base two men are struggling to carry a concrete block slung on a bamboo pole. In another building a model of The Three Gorges Dam project is on display. Twenty eight thousand workers, one third of them women, covered three eight hour shifts during construction. Many workers have moved on to four more dams being built. China was planning to go nuclear until the Fukushima disaster in Japan in 2011 caused them to reconsider.
Massive locks provide passage for larger ships but they take four hours to get through. We don't see much movement. Our boat did not have to go through as it was berthed above the dam.
I barter for two pink sequinned umbrellas in one of the ubiquitous tourist shops and pay a third the asking price. They will be dress-up items for our four year old granddaughters.
That night after the Captain's Welcome Dinner there is an evening show. Synchronised dancers perform to the accompaniment of music; their elegant movements and bejewelled attire a visual delight. Metal extensions on their fingers remind me of old Siam. The spectacular costumes representing the minority peoples are also extraordinary and colourful.
Early next morning there is a commentary in the lounge as we pass through Wu Gorge. Amazing limestone cliffs with some greenery anchored in rocky ledges loom above us. We are transferred to a small ferry at Wushan and motor along the Daning River to see the remains of an ancient plank walkway. We strain to see a hanging coffin left high above inside a cave by the Ba people two thousand years ago. Carved from a whole piece of wood, it prevented bodies being taken by beasts. A ride in a small peapod rowboat with a traditionally dressed boatman is a highlight. His cape and hairy hat haloing his head takes us back to another era.
Cruising is most enjoyable away from the busy crowded cities. We go ashore to visit the White Emperor City, an ancient temple complex atop a hill. Since the water level has risen due to the dam project, the elevated Wind and Rain Bridge has been built to connect what is now an island. Supporting pillars rise more than a hundred metres above the water. Buildings house statues of the Three Kingdom heroes. The ambience of the gardens, the bridge and the coiled dragon make for a pleasant afternoon.
All too soon we dock at Chongqing on our last night and see a building lit up on a point. We are told it's the opera house, like Sydney's. Next morning it appears green and shaped like a ship or tank. Behind it is an arched bridge. Is this a Chinese copy of Australia's Opera House and Harbour Bridge? If so it's a strange tribute.
Motoring through gorges, the slower pace and the varied shore excursions are just part of the attraction. For me this leisurely interlude is a break from hotel hopping and the frenzied activity in the cities. Including a Yangtze River cruise on your China holiday is highly recommended.
Words and Photos by and Copyright of Robyn McWilliam, 2012 . All Rights Reserved.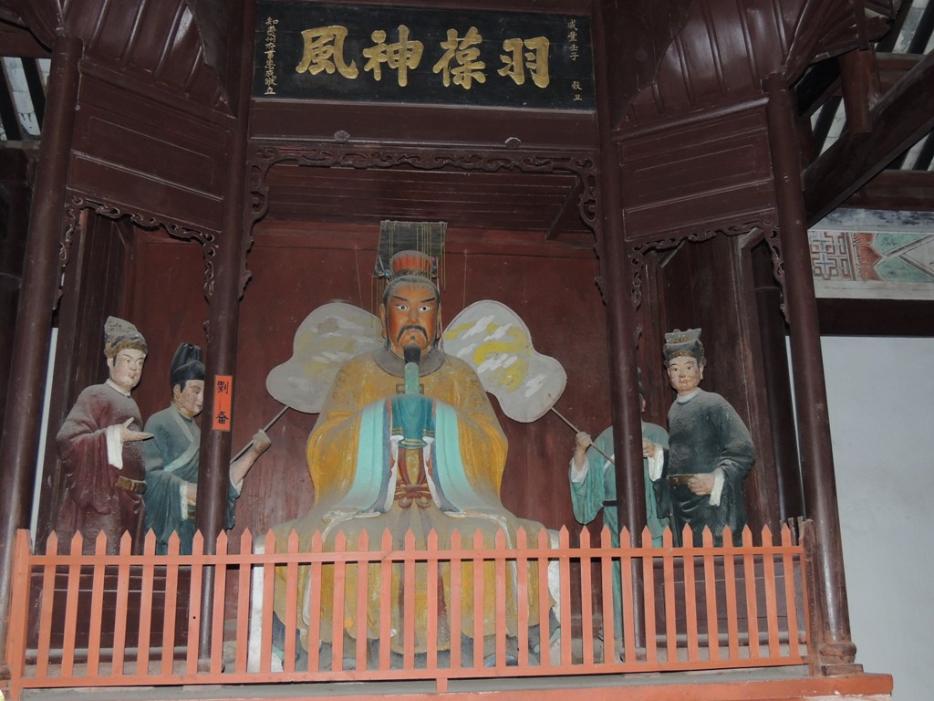 Statue of Liu Bei, Baidi Temple