Church Point Ferry Service - a great way to have an offshore Autumnal Picnic
Autumn is a great time to enjoy our offshore edens, the weather is not too blazing, the thick tang of saltwater rises to meet the still fecund earth and make the air around you an embrace of pure Pittwater. Each small bay and beach can be experienced in privacy, the quietness and peace of post-summer restored. Pack a picnic and jump on a Church Point Ferry over to Scotland Island's Tennis Wharf to beautiful Katherine Park. A hike up Flagstaff Hill will sharpen your appetite and the view is spectacular.
You can catch a ferry over to the National Park to the Elvina Bay Fire Trail and have a bush walk to see Aboriginal carvings at the top, including one of a shark. Another option is to take the track from Elvina Bay North Wharf and see Lovett Bay, secluded, pristine and sheltered from cool Autumnal breezes. There's also the Morning Bay Trail walk up over to Morning Bay for magnificent water views (formerly Towler's Bay). There are so many tracks and small private coves that you will have to return to explore on other bright crisp days. If you don't feel like lugging a backpack replete with gourmet sandwiches, water, wine and fruit, then the Church Point General Store can be returned to in time for one of the best feasts of fish and chips in Pittwater and just drink in the views.
If there's more then a few of you, you may consider hiring the
Elvina which can be chartered for two hours for just $300.00. Amazing value and a classic ferry that will chugg chugga in tune with the smaller estuary waves.
Penny Gleen and Simon Wastell, owners of the Church Point Ferry Service, received a Highly Commended award at 2011's Pittwater Sustainability Awards for their introduction of a multi-trip Green Ticket. By paying an additional dollar for a 12-trip pass, passengers help offset 100% of that dollar on fuel emissions. During the first six months of running the 'green tickets', the Church Point Ferry Service has donated 40 'Trees for Carbon' and purchased 40 carbon credits. An appreciation for the environment they're surrounded by runs deep in all offshore people and is put into practice by actions as much as words.
Further:
L.Duck: http://www.allyboats.com.au/mediasuitedetails.php?pgid=4&id=24
Church Point Ferries go Green: http://www.greentimes.com.au/lifestyle/church-point-ferries-go-green.html
2011 Pittwater Sustainability Award Winners Announced
Winners of the 2011 Pittwater Sustainability Awards were announced by Mayor Harvey Rose at a special presentation held on Sunday 9 October
Sustainability in Business – Small Business (Highly Commended)
Church Point Ferry
From; HERE
Church Point Ferry service Pangolin ASSOCIATES GREEN CASE STUDY:
http://pangolinassociates.com/sustainability-services/case-studies/church-point-ferries/
Ferry Master: A superintendent of a ferry; a person in charge of a ferrystation. A collector of ferriage-money.
Coxswain; The coxswain is the person in charge of a boat, particularly its navigation and steering. The etymology of the word gives us a literal meaning of "boat servant" since it comes from cox, a coxboat or other small vessel kept aboard a ship, and swain, which can be rendered as boy, in authority.
Church Point Ferry Service runs to: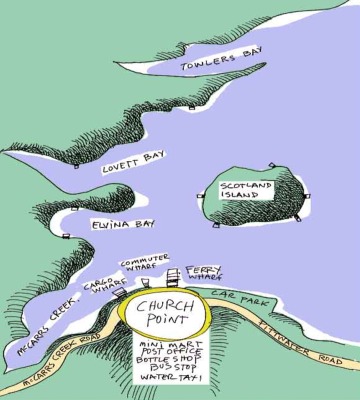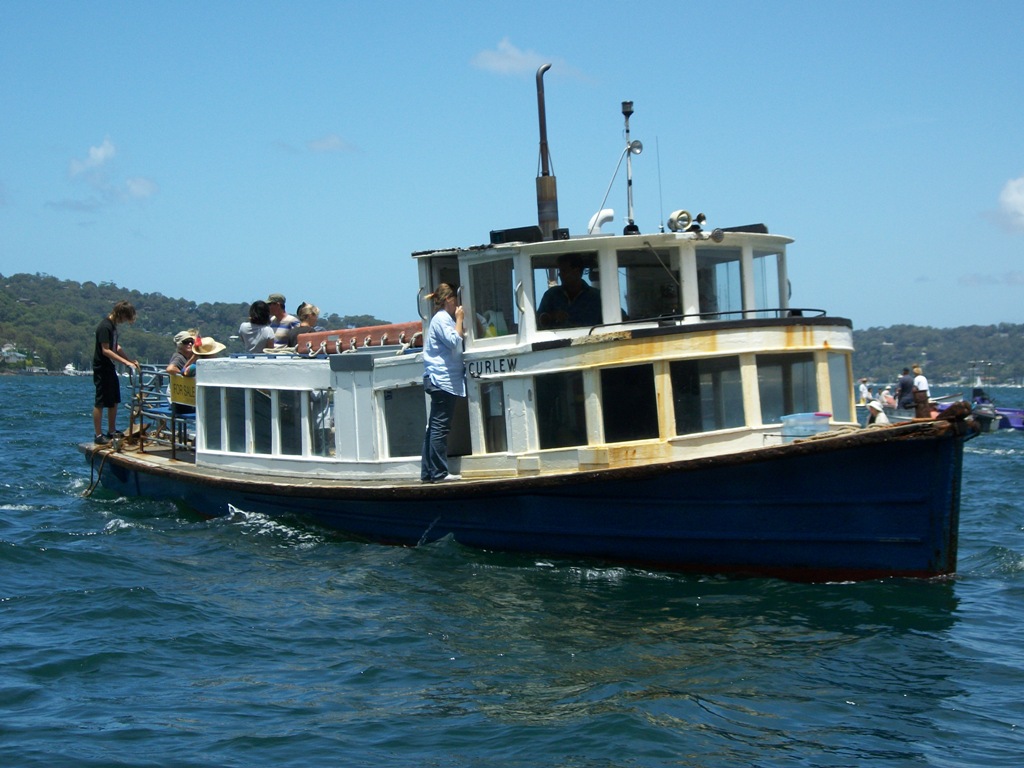 The still beautiful Curlew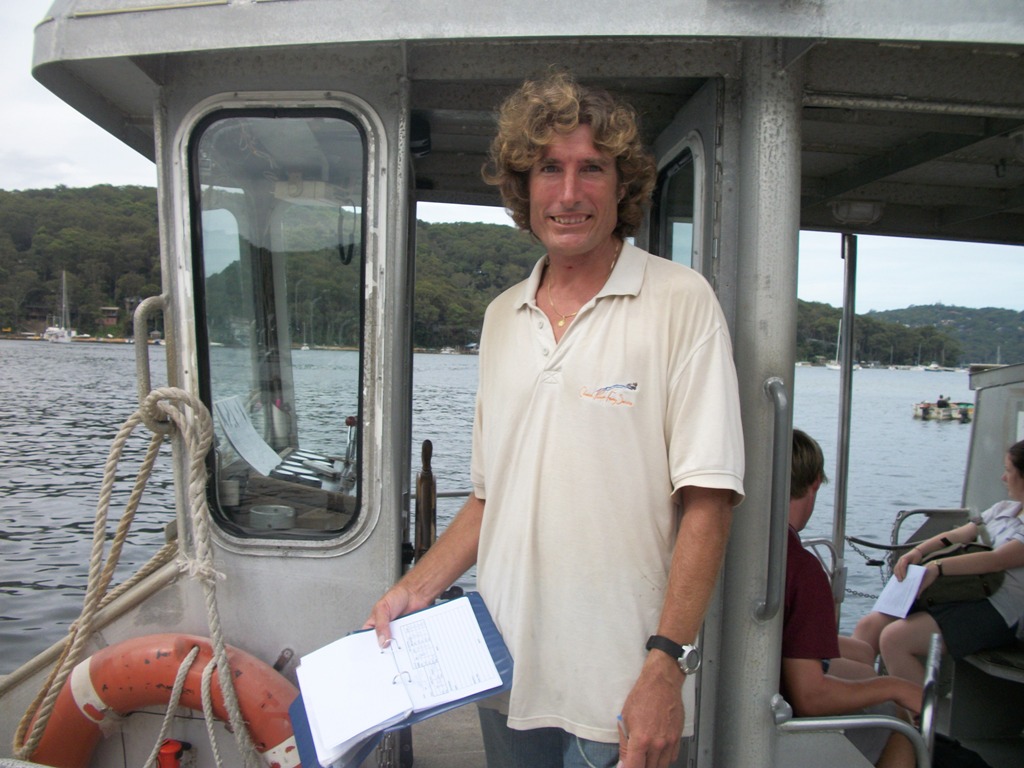 Inigo Wijnen on the school run, Amelia K