October 14 -20, 2012: Issue 80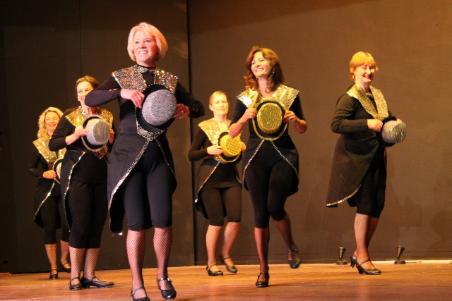 Christine Wyton out front during the 'Chorus Line' number.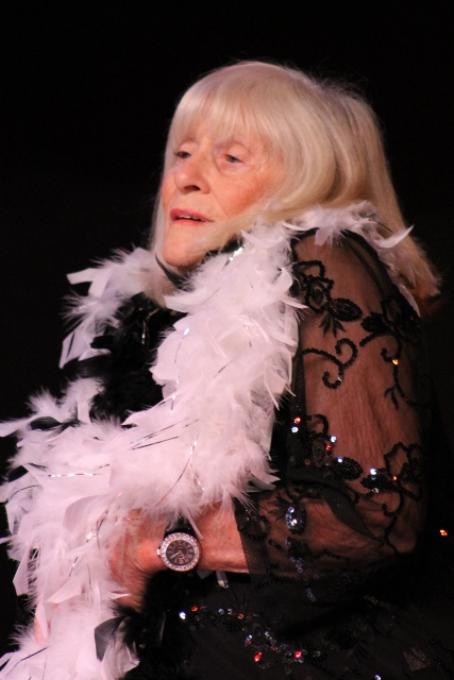 Christine's Happy Tappers Dance Up A Storm at Collaroy's War Veteran's Montgomery Theatre to Raise fund s for the Mona Vale Hospital Auxiliary.
On Wednesday 10th of October we attended a great show put on by the ladies known as 'Christine's Happy Tappers'. A program of great old songs, Line Dancing, Betty King appearing as Marlene Dietrich and Wendy appearing as Marilyn Monroe as well as a range of Tap Dancing numbers wowed an enthusiastic audience. A highlight was visitor Vikki from the UK, singing 'I Dreamed a Dream' in a pure strong voice. The music was familiar, the dancers clearly enjoying themselves while some numbers had us almost in tears they were so good, so genuine and giving so much to all attending. Norma Moran as MC and Barbara, organising each tune, were outstanding.
Eileen Gordon, of the MVHA, also in the audience, credited the hard work of Lyne Smith in this dance venture who is tireless in organising events to raise funds to purchase items needed by our hospital.
We asked Christine Wyton, the lady who began Christine's Happy Tappers, to share some information on this great group;
I commenced "Christine's Happy Tapping" with adult tap dancing classes some 6 years ago and it has become very popular, particularly with retired ladies wanting to keep up their fitness. There are now approximately 30 students.
It is a great way to keep flexible and fit and has become a very sociable way to exercise. The ladies meet quite regularly for coffees and the odd lunches which are always a lot of fun.
Our aim is to provide entertainment and we support the Mona Vale Hospital Ladies Auxiliary by helping raise funds. We have been supporting this charity and have raised funds at every opportunity we get. In conjunction with the Manly Sea Eagles, we initiated a "Cots for Kids" programme raising enough funds to provide special cots for the Children's Ward.
Our "happy Tappers" are definitely that and they all enjoy one another's company and look forward to their weekly classes which are held every Wednesday morning at the Narrabeen Community Centre, Tramshed Hall. There are 3 classes which incorporate, Advanced, Intermediate and a Beginners class.
At our recent concert at the Anzac War Vets village the tappers put on a great show for the residents and their friends and were also entertained with the In Line Dancers from French's Forest. A great day was had by all and in excess of $500 was raised on the day.
Christine Wyton, CHRISTINE'S HAPPY TAPPING.
Michael Mannington's Volunteer Photography Public Gallery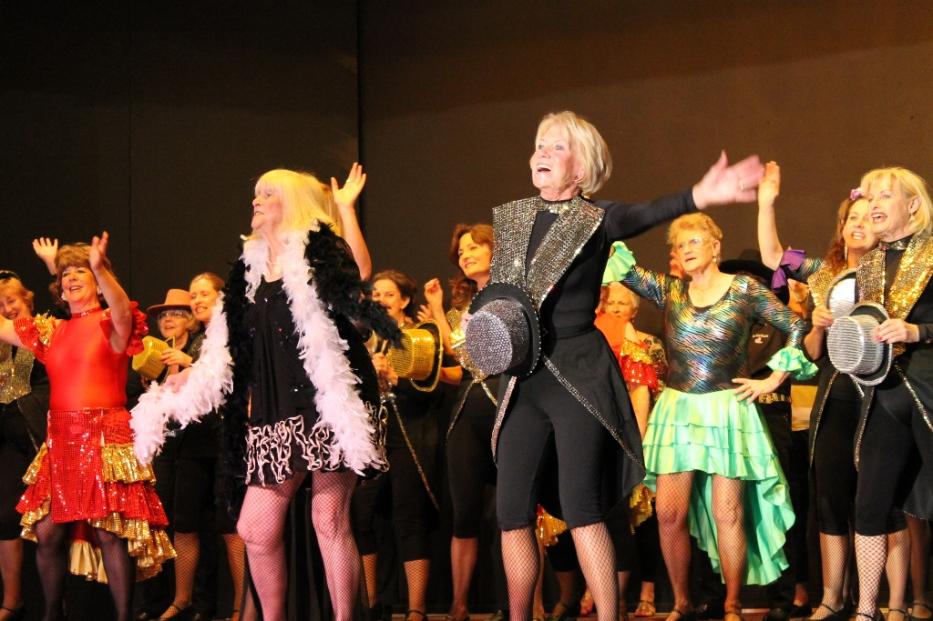 Photos and Report by A J Guesdon, 2012. All Rights Reserved.