May 18 - 24, 2014: Issue 163
Bundanon – Home to the Boyd's Art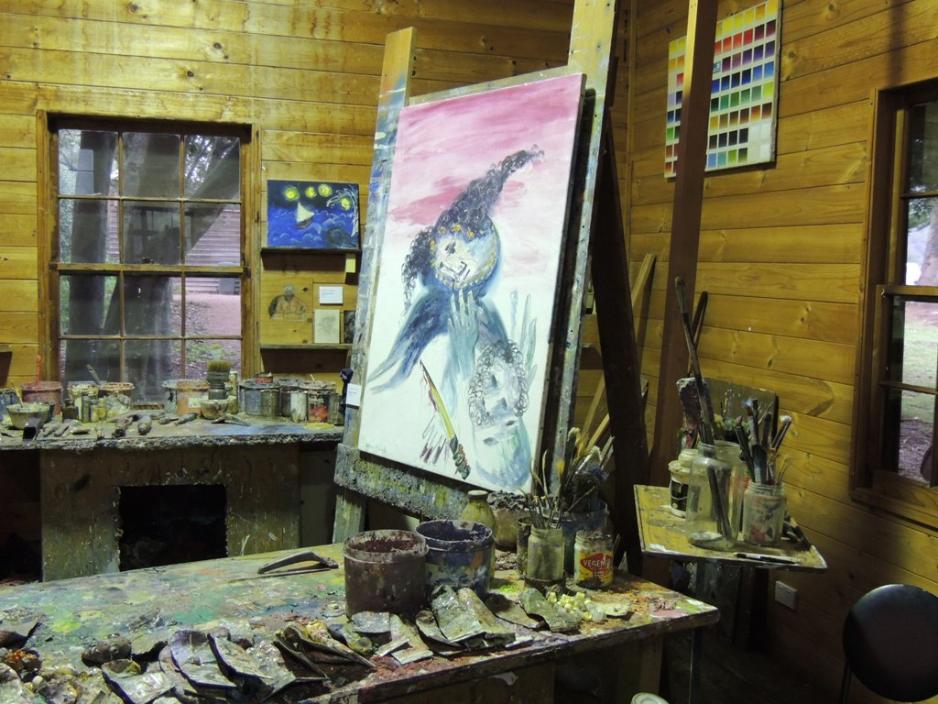 Bundanon – Home to the Boyd's Art
by Robyn McWilliam
Bundanon, the artistic haven of the Boyd family, is tucked away down a gravel road. Around 20 kms out of Nowra, we arrive in the lush green landscape to see a caravan painted like a zebra, alerting us to the unexpected.
Zebra caravan
The sandstone homestead was built over 20 years by a Scot, Dr McKenzie, who purchased the property in 1838. One hundred and thirty years later art critics, friends of Arthur and Yvonne Boyd, bought Bundanon. On weekend visits Arthur found the countryside reignited his passion for en plein air painting. He bought Riversdale next door in 1975 and three years later acquired Bundanon to protect the land from development.
Five rooms of the homestead are galleries exhibiting the artistic endeavours of the Boyds. Sofas and a grand piano adorn the downstairs sitting room. Paintings, mainly landscapes, cover most walls. A large cabinet displays pottery by Arthur's father, Merric, who was inspired by flora and fauna. Jamie and Helen Boyd are currently staying in upper rooms for his forthcoming exhibition in Kangaroo Valley.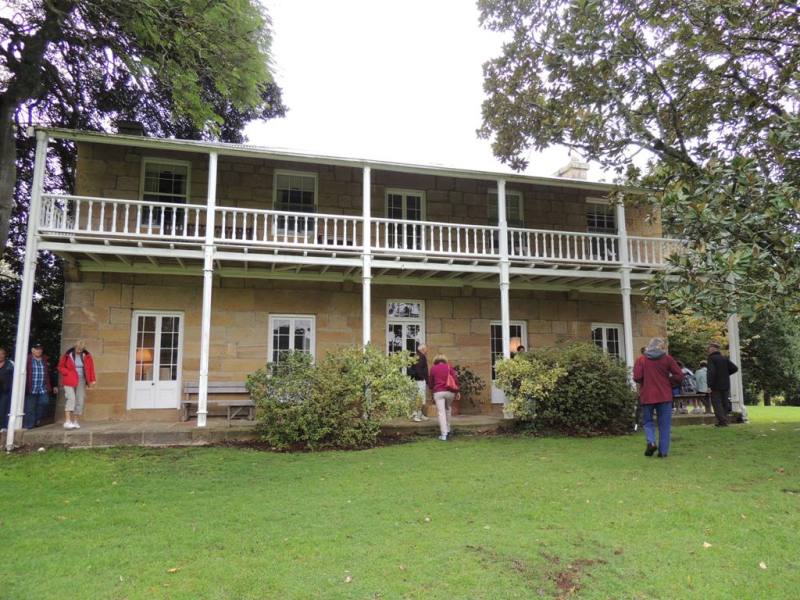 Bundanon homestead
Paths weave through the garden studded with bronze sculptures of women. We make our way to Arthur's studio, a timber building bright with many windows. Giant tungsten globes hang from the ceiling so he could paint at night as well. On a glass palette the size of a table crumpled tubes of colourful oil paints remain.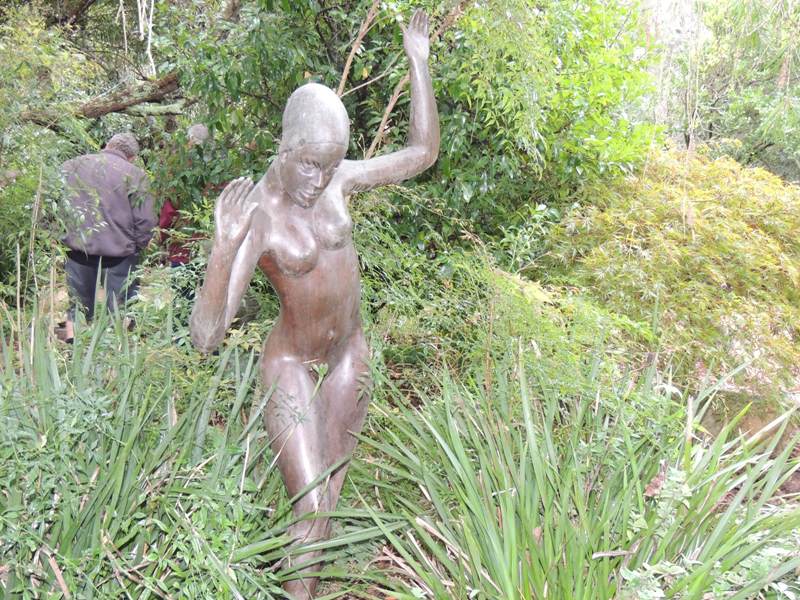 Garden sculpture.
Several of Arthur's striking artworks are prominent. His painting The Amphitheatre 1993 inspires me to take the 15 minute walk to this rocky site. Above the door is the skull of the horse, Flame. He uses this symbol along with others in many paintings. This preoccupation with death might be due to his father's epileptic fits which left Arthur terrified.
He left school early and lived for three years with his grandfather who trained him in drawing and painting. Arthur painted his first landscape at 13. Over a lifetime his bold paintings and sculptures gained recognition. He was awarded Australian of the Year in 1995. He and his wife spent half the year in the family home in Tuscany.
In 1993 during Paul Keating's era as Prime Minister, Arthur established the Bundanon Trust and gifted the 1100 hectare property and the artworks to the Federal Government. Its value at the time was over $20 million. As it is still a working farm it is only open to the public on Sundays.
Our group enjoys a special tour including a delicious morning tea with orange and poppyseed cake. Excellent guides show us through the estate before lunch. Rain curtails further walks but images of the river, the lush landscape and those amazing artworks linger.
When heading south on a Sunday treat yourself and visit Bundanon to see the legacy of the artistic Boyds.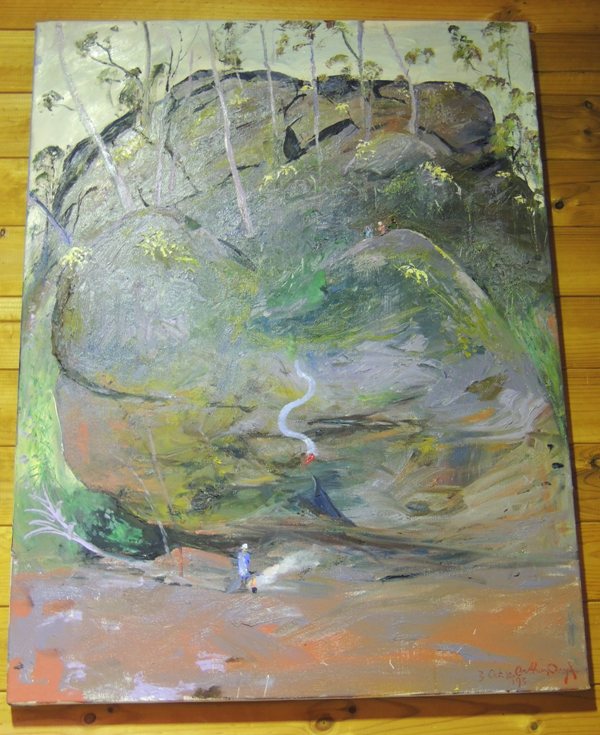 The Amphitheatre 1993.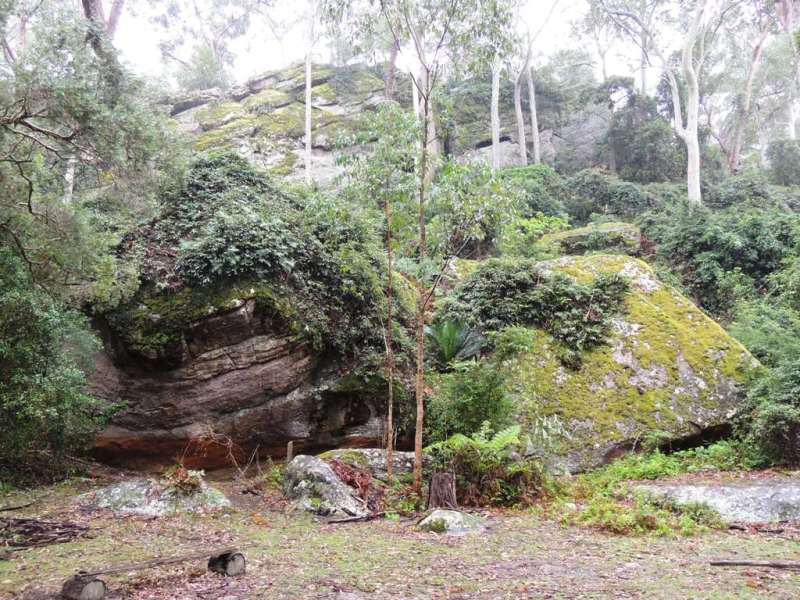 The Amphitheatre today.
Article and Photographs by Robyn McWilliam, 2014.