June 2 - 8, 2013: Issue 113
Indigenous Commemorative Service at Hyde Park - 2013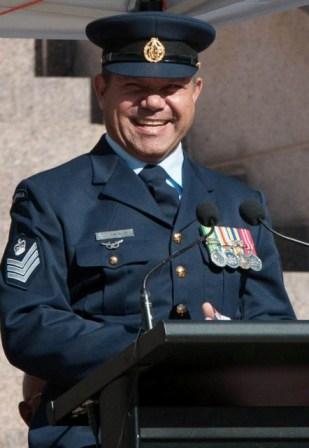 The now annual commemorative ceremony held at the ANZAC Memorial Pool of Reflection, to recognise the contribution Aboriginal and Torres Strait Islander veterans have made in the defence of this country, in all wars, conflicts and peacekeeping activities, was held on Friday 31st of May this year. An address was given by Her Excellency Professor Marie Bashir AC CVO Governor of New South Wales to guests, dignitaries, school students and members of the public. A wreath was floated on the Pool of Reflection by community elders Uncle Allen Madden and Aunty Sandra Lee assisted by students from Chifley Public School and St Jame's Catholic Primary School, Glebe. Mr David Williams, Vietnam Veteran, was MC again this year, providing insights and inspiration. Flight Sgt. Don Walker (Kalkadoon Tribe, near Mt. Isa in QLD), whose great grandfather and father also served, representing a century of one family protecting Australia, gave the Address by a Veteran this year.
Right: Flight Sgt. Don Walker
Pittwater residents Doreen Cherry, representing the Women's Land Army, and Oliver Wyatt, a student at Barrenjoey High School attended again this year to lay a wreath and honour the many indigenous men and women who have served Australia in the Navy, Army and Air Force.
During Reconciliation Week 2006, Aunty Dot Peters, an Elder of the Healesville Indigenous Community in Victoria organised a ceremony commemorating Indigenous veterans at the Melbourne Cenotaph with the assistance of the Victorian sub-branch of the Returned & Services League (R&SL) and Legacy. Encouraged by the success of the event, Aunty Dot wrote to the then Minister for Veterans' Affairs, the Hon Bruce Billson MP, seeking his support for similar ceremonies to be held throughout Australia in 2007. Aunty Dot's suggestion was supported by Mr Billson and, during Reconciliation Week 2007, ceremonies were successfully organised throughout Australia, including a National Commemoration in Canberra, by committees consisting of members of the Indigenous community and ex-service organisations, with the support of the Department of Veterans' Affairs.
This year is the 7th Commemoration Service in Sydney. This year we share a few extracts from Her Excellency Professor Marie Bashir AC CVO Governor of New South Wales Address:
Around the time of WWII aboriginal attitudes towards the services were understandably cautious- The secretary of the Australian Aborigines League, William Cooper, argued that aborigines should not fight for a white Australia. He had lost his son in the First World War and was ever saddened that that sacrifice had not brought any improvement in rights and conditions. He demanded improvements at home before taking up what he considered was the privilege of defending the land. Nevertheless many hundreds of aborigines, including Torres Strait Islanders, enlisted for WWII, serving in the second A.I.F. and militia with immense courage and distinction and supporting the nation's defence despite suffering feelings of hurt.
We commend with immense gratitude those heroes, such as Leonard Waters who flew a Kittyhawk on 95 operational missions and John Gribble, a coastwatcher on Melville Island, who formed a unit of thirty-six Indigenous Australians which patrolled a large area of coast and islands, and the wonderful Kath Walker, Oodgeroo Noonuccal, who joined the Australian Women's Army Service in 1942, after her two brothers were captured by the Japanese at the fall of Singapore. A great Australian in every sense whose war time experience and observations helped to lay the foundations for her later advocacy of Aboriginal rights.
As for the Torres Strait Islander men, by 1944 it was estimated that almost every able bodied man had enlisted and that in proportion to population, no community in Australia had contributed more to the Second World War effort then the Torres Strait Islander men.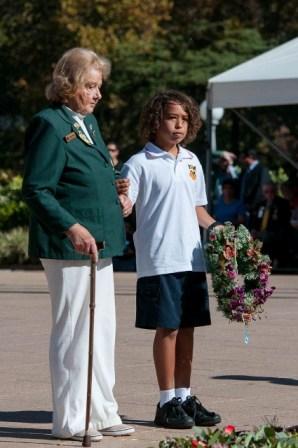 Sadly many indigenous Service men were killed in the fighting and at least 12 are known to have died as prisoners of war. Despite their service and all their sacrifices, indigenous veterans returned to much the same standard as before, some even barred from RSL clubs except on ANZAC Day.
…
We must acknowledge those mindless attitudes of the past with a sense of sorrow in our hearts and ensure that we are now moving forward as one people. I'm certainly grateful that the proud acknowledgement of the service and sacrifice of indigenous servicemen is now taking place through commemorations such as this today and for the wonderful Coloured Digger movement which has been commemorated in recent years on ANZAC Days, services which follow at the Hyde Park Shrine of Remembrance.
Today we can stand together as one great family in gratitude, inspired by what our indigenous Veterans have given towards Australia's freedom and our national identity.
Now we will proudly ensure that Australia will always remember.
Lest we forget.
In April this year it was announced that a monument to Aboriginal and Torres Strait Islander service men and women will be prominently placed in Sydney's Hyde Park South as the first state war memorial for Indigenous soldiers in NSW. The artwork will be in place by Anzac Day 2015, to mark the centenary of Australia's involvement in World War I. The City of Sydney Council has been seeking submissions that consider the significance of Hyde Park South to the Aboriginal community and its use as a 'ritual contest ground'.
The Coloured Diggers group was a driving force behind developing a sculpture to honour, recognise and respect Indigenous soldiers and their families. The project is part of the City of Sydney's Eora Journey public art program
Coloured Diggers Group: www.babana.org.au/digger.html
Eora Project. For more information, visit eorajourney.com.au
Michael Mannington Postcard: Commemoration Service for Aboriginal and Torres Strait Islander Veterans at the Anzac Memorial 31 May 2013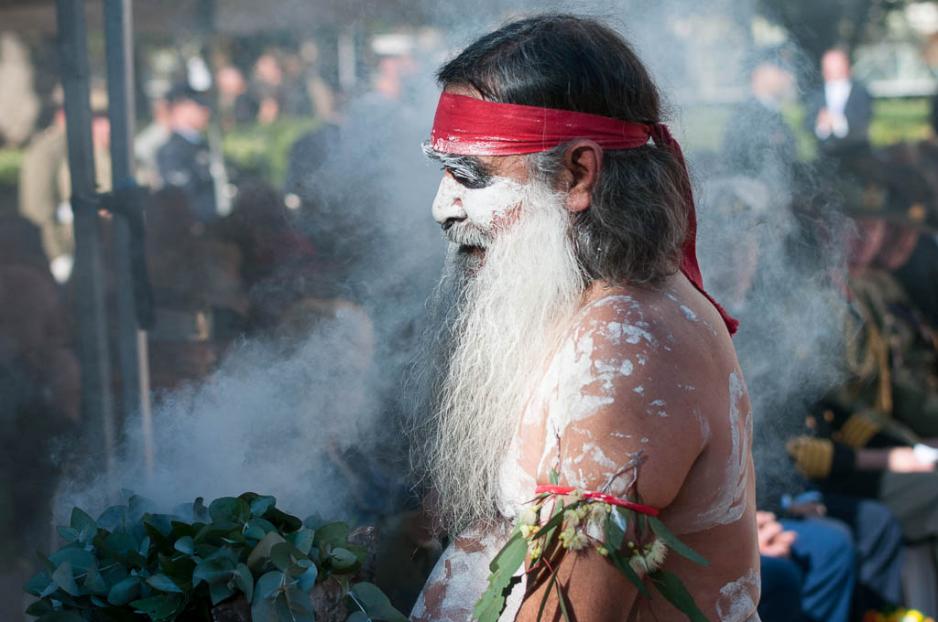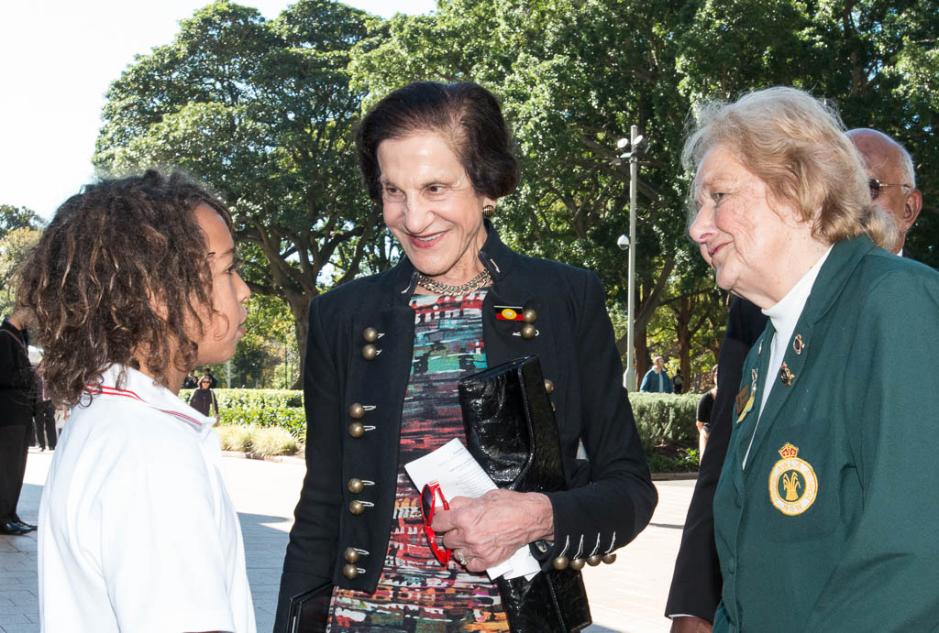 Oliver Wyatt, Her Excellency Professor Marie R Bashir AC CVO - Governor of New South Wales and Doreen Cherry. Picture by Michael Mannington, 2013.
Photos by Michael Mannington, 2013.