October 13 - 19, 2013: Issue 132
AUSTRALIA II 30TH REUNION AT THE RMYC BROKEN BAY - FRIDAY 27TH SEPTEMBER 2013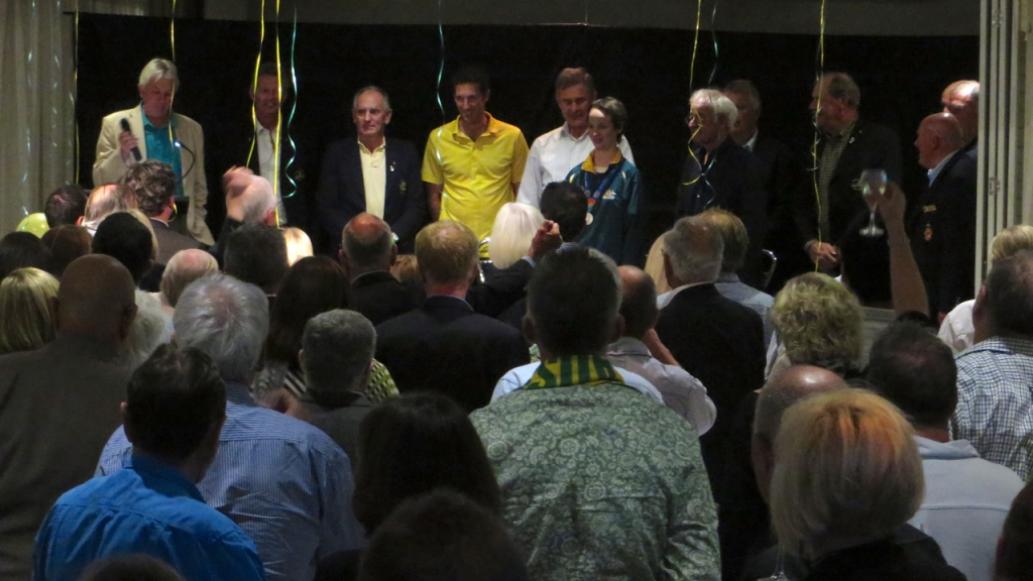 AUSTRALIA II 30TH REUNION AT THE RMYC BROKEN BAY - FRIDAY 27TH SEPTEMBER 2013
After 30 years the memories flooded back as nine of the Australia II crew, relived the highs and lows of their historic Americas Cup campaign in front of the 220 enthusiastic guests hosted by the Royal Motor Yacht Club at Newport.
"Where were you when we won the Cup?" This was the most common topic of conversation of the night, and how great it was to witness the greatest comeback in Sporting history, and the fact that little Australia took on the might of America and won!
Local Australia II legends, Hugh Treharne, Col Beashel, Phil Smidmore and Rob Brown were onboard for the night and joined by fellow crew members Brian Richardson and Peter Costello. To top off the night, Olympic Coach Mike Fletcher and Ken Beashel (father of Colin) added their special version of events as technical coaching advices and the important area of boat maintenance.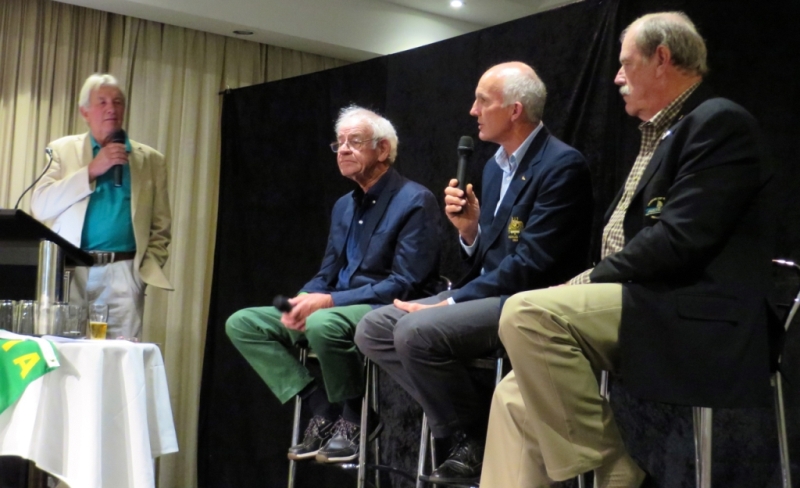 This event was perfect timing as the 34th Americas Cup was decided in San Francisco only days earlier where Australian, James Spithill steered Oracle Team USA to an amazing 9 - 8 victory over Emirates Team New Zealand."
For further information For further information about the about the about the Australia II 30th Reunion Dinner Reunion contact Rob Brown at the RMYC on at the RMYC on at the RMYC on 9997 5511 or 5511 or rob@royalmotor.com.au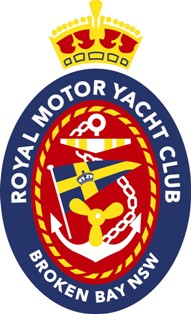 Click on logo to go to Royal Motor Yacht Club - Broken Bay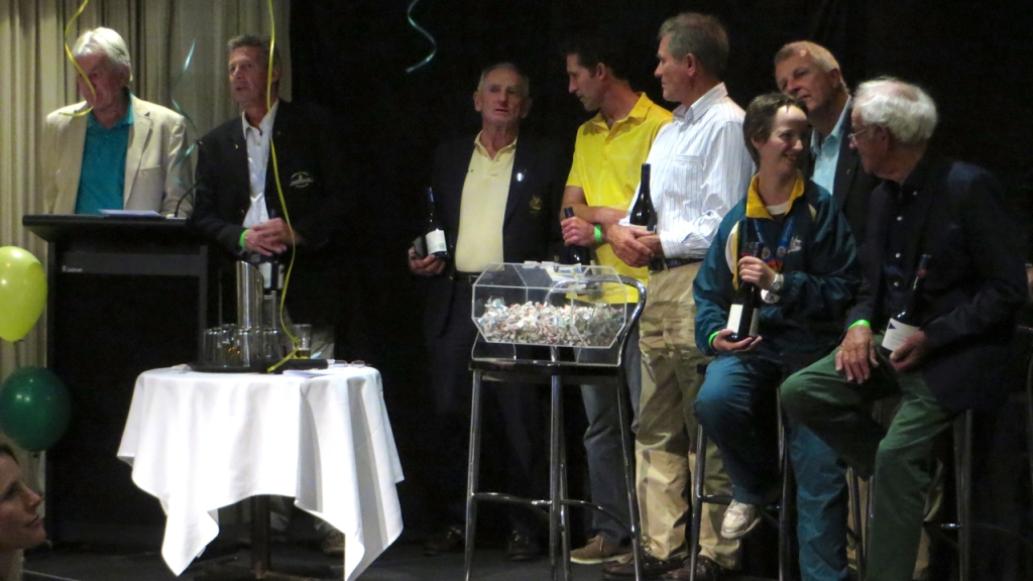 L to R: Patrick Bollen, Rob Brown, Ken Beashel, Malcolm Page, Hugh Treharne, Phil Smidmore , Alyse Saxby.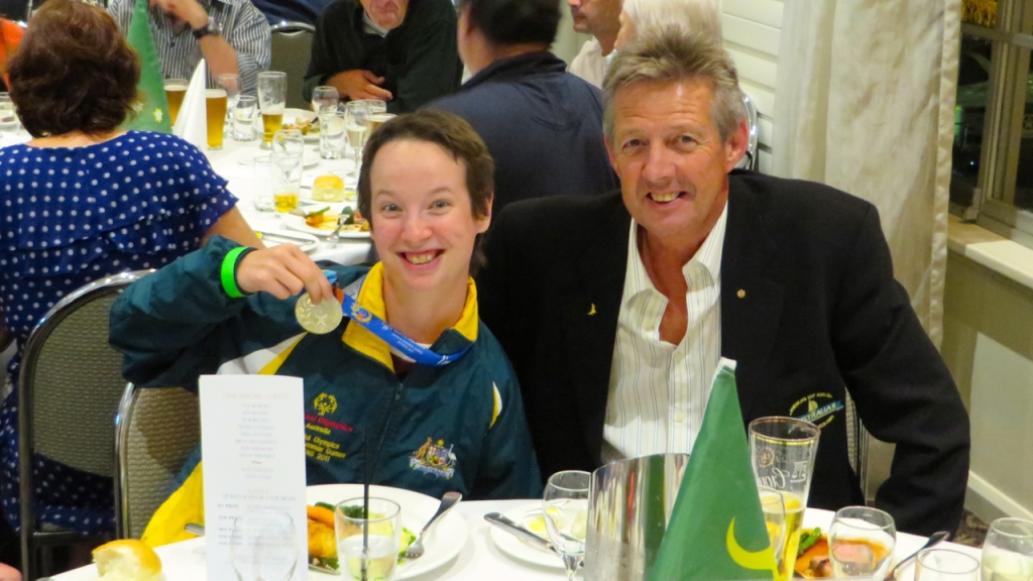 Alyse Saxby and Rob Brown.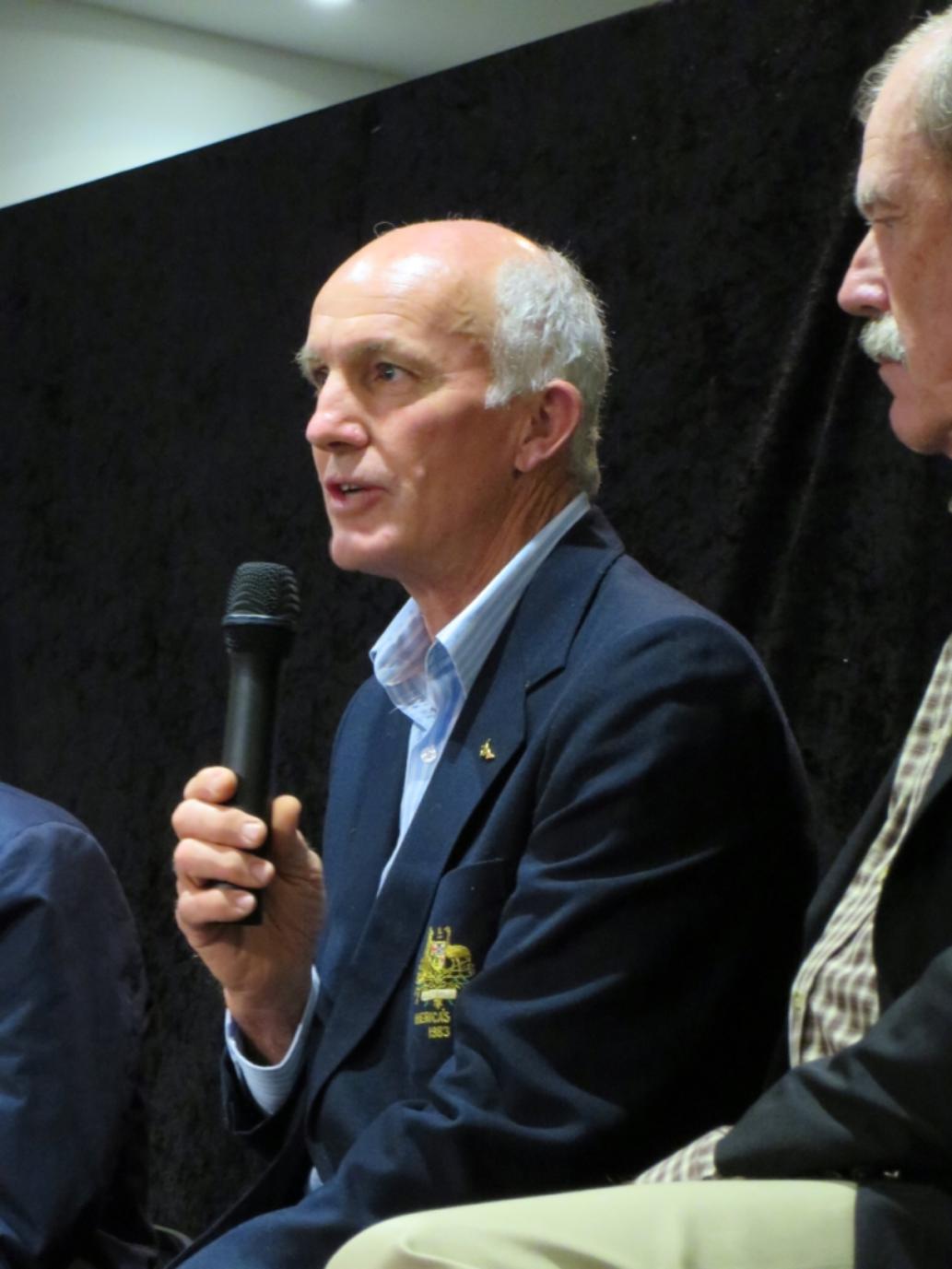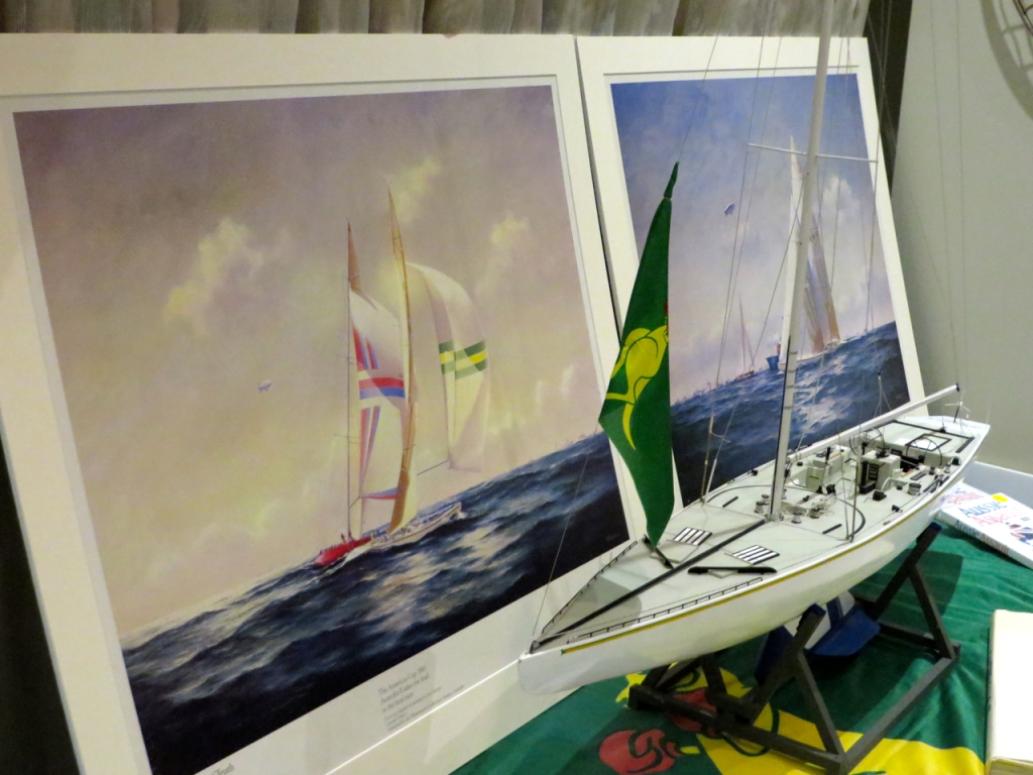 Signed Australia II replica that was a raffle prize.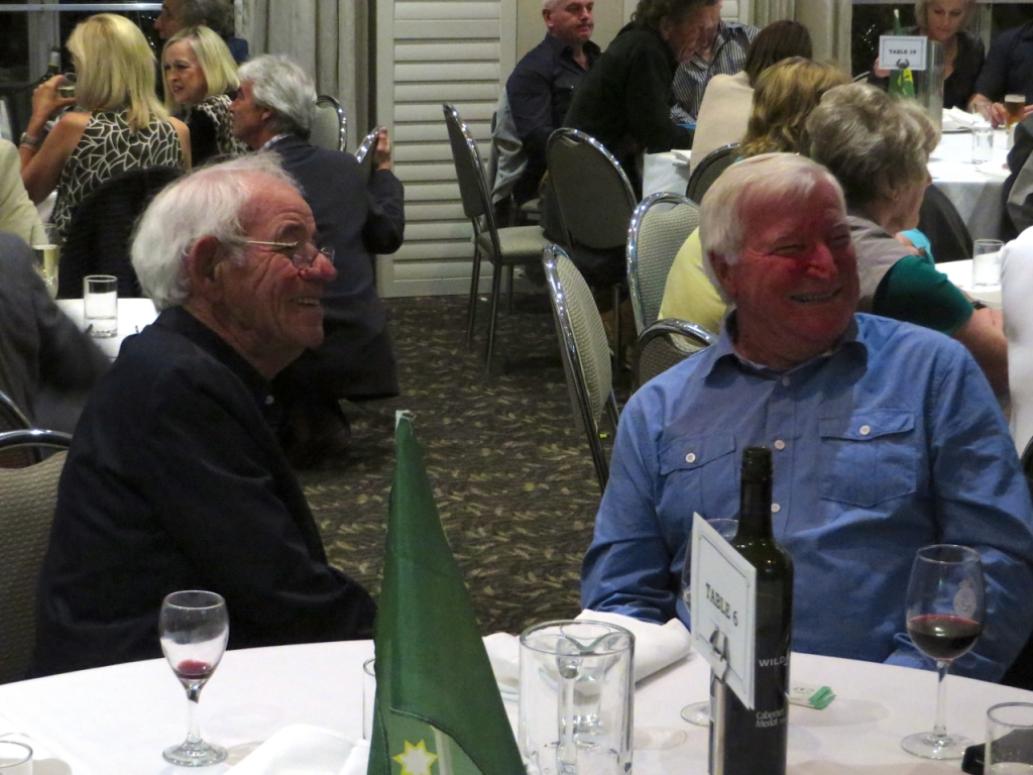 Olympic Coach Mike Fletcher and Rob Antill.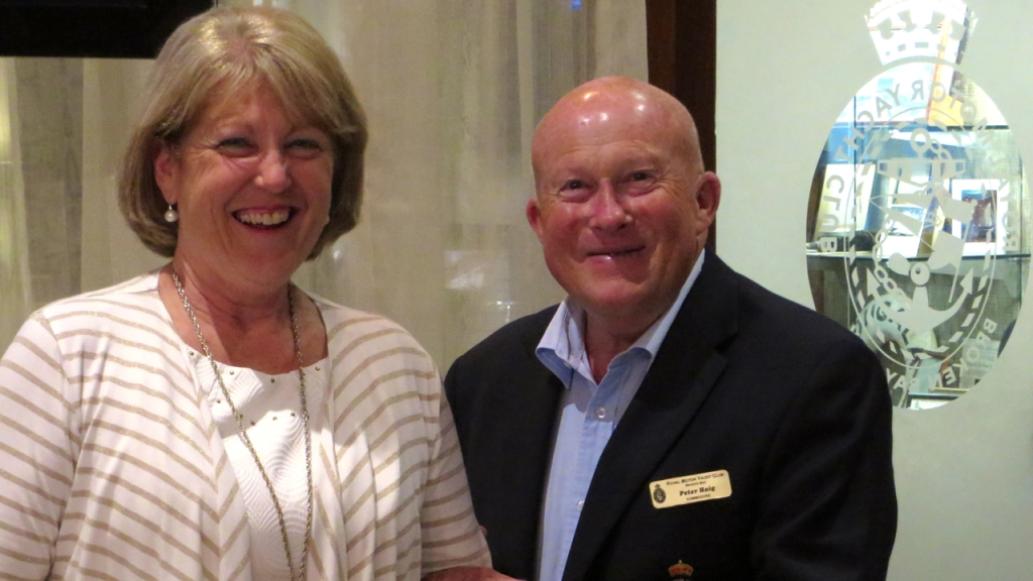 RMYC General Manager Karen Baldwin and RMYC Commodore, Peter Haig.
Pictures courtesy Royal Motor Yacht Club - Broken Bay, 2013.