February 12 - 18, 2012: Issue 45
Knees Up Mother Brown
How to Get New Knees and Survive
Pam's book about her twelve months rehabilitation has been reprinted for the third time and provides great insights for those who have had or are about to have this operation. Pam kept a diary of her first twelve months of progress and this great work is the result. This book also has letters from other bilateral patients. There's nothing like hearing from those who have trod the road before you to gain insights on 'how to get new knees and survive' !
Avaliable HERE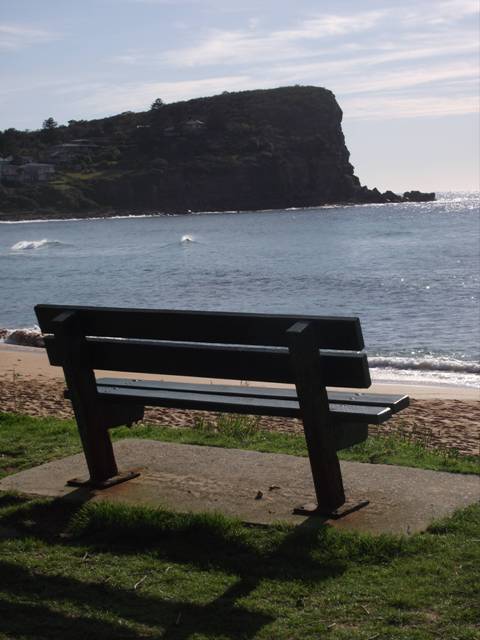 By Pam Bayfield
"I'm sorry Mum but we're going to have to put you in a nursing home," Bob told his very sick mother. Mary had been in hospital for three weeks after breaking bones in her back in a fall at her own home. After putting up with the pain for a couple of weeks and being told by her own doctor that nothing was wrong she finally rang for an ambulance herself. X-rays gave Bob the information that she had several cracks in her back. No wonder the poor woman was suffering. She lived on her own on the other side of the city.
Bob went over to the hospital to visit and each time Mary looked worse than the time before and was hardly recognising anyone. The doctors' thought she'd had a slight stroke. As it turned out it was an urinary tract infection which can turn older patients loopy. Relations were rung to tell the dire news that Bob's dear mother might not be around much longer. Looking like death and hardly able to speak, everyone thought this was the end. Her doctor asked if we wanted her resuscitated if she stopped breathing.
"What does that mean?" Bob asked.
"We may have to puncture some ribs to get her breathing again and then she would be in excruciating pain."
Bob made the decision not to do that. However, she rallied. The hospital then began harassing Bob to find a nursing home for her. The dismal task began. Bob took his wife Jill to try to find a suitable one nearer to the family. The very first one they saw had a vacancy. They couldn't believe it but even so Bob wanted to see more.

It was so depressing going from nursing home to nursing home, seeing elderly people sitting around with such sad faces and no light shining in their eyes! How could Bob put his mother in a place like this! Mary still had all her facilities but he knew she couldn't go back home. It was amazing that this lady of 96 had managed to last for this long in her own home. For the last three years Bob and Jill knew she should be in an assisted living village but anyone who mentioned the subject was given a short shift. She had had many falls in the garden but somehow managed to overcome all setbacks. This time however was different. The decision was out of her hands.
"Yes, Mother, did you hear me? We have to put you in a nursing home. We have found one near to us."
The eyes filled with tears and she turned her face away. She couldn't say much with Jill standing there. Jill knew she had to be there; otherwise she would have given Bob an earful.
"It will be fine, Mother. You will have someone to take care of you. We'll get your clothes and you will be close to us. We'll be able to visit you more regularly."

As we walked out of the hospital that day Jill could see her darling husband was devastated at having to put his mother in a home.
"It will be for the best Bob," Jill tried to console him.
He didn't want to speak all the way home. This was his mother and she needed him to be strong. They took the first one with the vacancy and an ambulance took Mary there the next day. No messing around! No time to ponder the decision! The hospital needed the bed. A very unhappy face greeted Bob and Jill when they went to see how she was settling in. Her body language displayed misery, utter misery that day. How long would she survive? By the look of her, not long.
WRONG! The bitter irony of the situation is that lady now rules the roost at her nursing home. Her cheeks are rosy, her body is filling out with three delicious meals a day and she looks a picture of health. Can this be the same woman they brought in only a few weeks ago? What has happened? Does she like having company? Having her meals cooked for her? Her hair done once a week? A mate to talk to, although a bit senile? Obviously something is pleasing her or the family would have been hearing the whinges by now. Not once did she say she wanted to go back home. The miracle of it all! She gives the staff plenty of cheek and now doesn't have to bother the family with all her complaints. She can complain to the nursing staff and she has someone to run after her and administer her many medicines.
This woman was the world's greatest hypochondriac with a cupboard full of unused medicines. If one didn't work instantly it wasn't taken again. She had been the greatest pain. Now Bob's life has revolutionised. He doesn't have to listen to her bellyaches anymore. She obviously had too much time to think about herself. Living on her own for all those years must make a person a little self centred.
Bob does not worry about his mother any more. She is being wonderfully looked after and the family is grateful. Who would have ever thought it would end up this way? Certainly not Jill! Will she make it to 100? You bet your bottom dollar!
As it turned out she made it to 99 and a half before having a severe stroke and died a few days later. She didn't quite make the telegram from the Queen.
Copyright Pam Bayfield, 2012. All Rights Reserved.
Pam Bayfield's Profile and Website and Books