December 15 - 21, 2013: Issue 141
3rd annual Club Marine Pittwater Sail Expo set for March 2014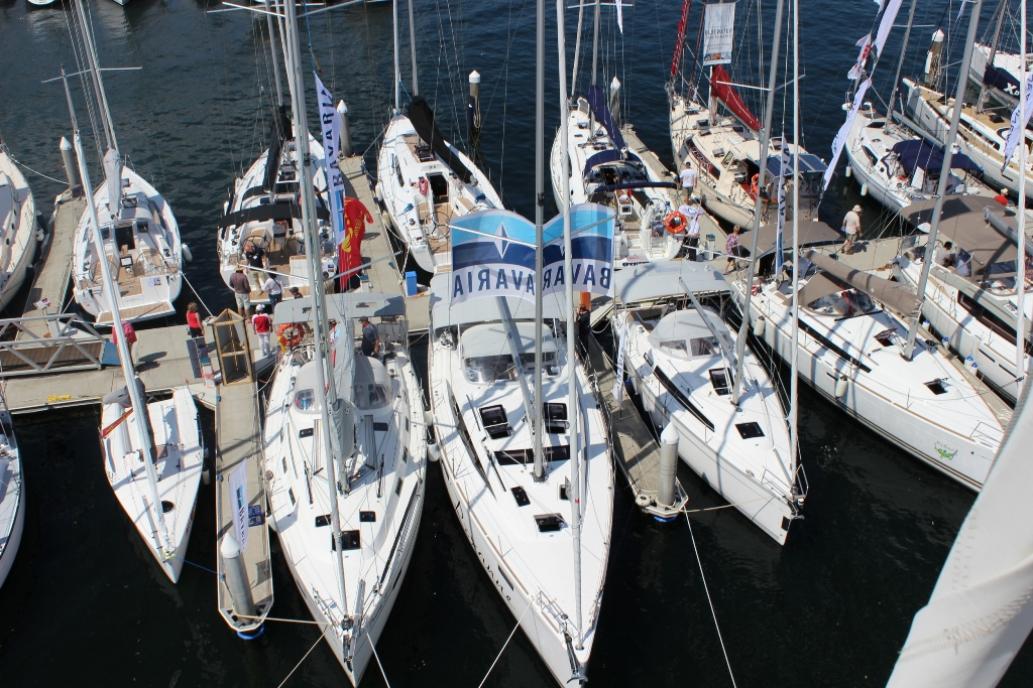 Aerial display of boats - photo by Damian Devine.
3rd annual Club Marine Pittwater Sail Expo set for March 2014
The third annual Club Marine Pittwater Sail Expo will be held over the weekend of 22 & 23 March, 2014 at the Royal Prince Alfred Yacht Club. A community event, the expo will feature over 50 exhibitors supplying goods and services to the professional and leisure sailor as well as providing information on sail training, club membership, cruising, dinghy and yacht racing.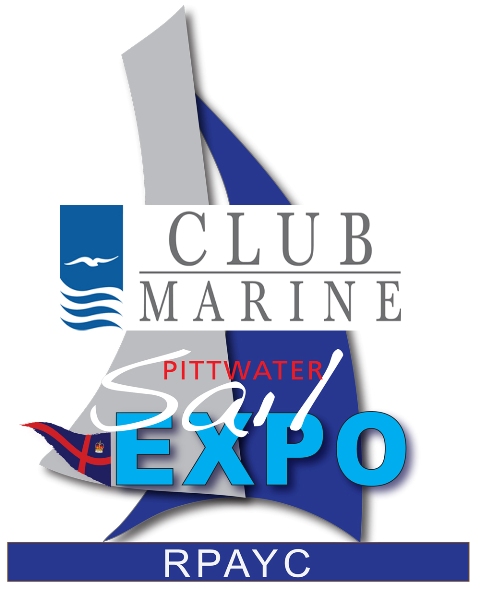 Situated on beautiful Pittwater on Sydney's Northern Beaches, The Royal Prince Alfred Yacht Club is the state's largest sailing club. The club is home to over 1950 members, over 340 yachts, 70 hardstand boats and 100 dinghies. It is anticipated that the show will attract up to 3000 people over the week-end.
The Expo will feature an extensive array of exhibitors with many leading marine industry brands represented. There will be a large range of boats on display as well as other marine goods and services exhibiting including charter services, inflatable boats, marine paints, sail makers, shipwrights, marine groups, deck hardware, soft furnishings, electrical, batteries, ropes, marine insurance and much, much more. The event is open to the public and is free to enter.
Held in and around the club house and on the magnificent floating marina, it is an outstanding opportunity for visitors to witness the Club first hand, have a look at sailing boats, gather information about training, racing, cruising, kids programs and membership and gain professional advice directly from industry experts.
The Club offers car parking for up to 400 cars, however, a shuttle service will be arranged that will service local public car parks in Newport.
The event is being supported by the naming rights sponsor Club Marine and promotional supporter Mariner Boating Holidays.
Corey Yeung, Club Marine State Manager said, "Club Marine is proud to sponsor the Pittwater Sail expo as it provides a great opportunity for the local community to learn about sailing, meet some industry experts and find out how easy it is to get out on the water. The Hawkesbury River is one the most picturesque waterways in NSW and being on a yacht is one of the best ways you can enjoy and experience the beauty of Pittwater."
Mariner Boating will run a promotion during Sail Expo 2014 for the chance to win a trip for two on a two week yacht rally in a Mediterranean destination in early 2015. The prize will include international airfares and accommodation on a participating yacht for two weeks and has a value of approximately $14,000.
Mariner rallies are now famous for their alternate lay day/sailing day format. They are open to sailors, non-sailors, singles, couples, complete crews and the RPAYC cruising group have been regulars on Mariner events since 2001.
All you have to do is come to Sail Expo and register your interest in participating in this draw with Mariner Boating who will be on the RPAYC stand in the clubhouse. Mariner will announce the 2015 program at the show and will also have details of some specials on the few remaining places still available on the 2014 rally program
Club Marine Pittwater Sail Expo spokesperson Rob Cole said, "The expo is a community event and a great opportunity for people to see the club first hand, witness our magnificent waterway of Pittwater and learn more about all aspects of sailing.
"There's already been a very strong level of interest towards this event from all aspects of the boating industry and people will have the opportunity to gain professional advice directly from industry experts.Anyone with an interest in sailing boats or wants to get into sailing is invited to come along."
The Club Marine Pittwater Sail Expo will be held on 22 & 23 March 2014 between 10am-4pm on the grounds of the RPAYC located at 16 Mitala St Newport.
For Club Marine Pittwater Sail Expo enquiries or to register as an exhibitor please contact the event administrator Kylie Brown at the RPAYC on (02) 9998 3741 or email sailexpo@rpayc.com.au or visitwww.rpayc.com.au/sail-expo and download the application to exhibit
For potential exhibitors please be aware that space is strictly limited and confirmation will be via registration and payment of deposit. Prime positions will be allocated on a first in, first served basis.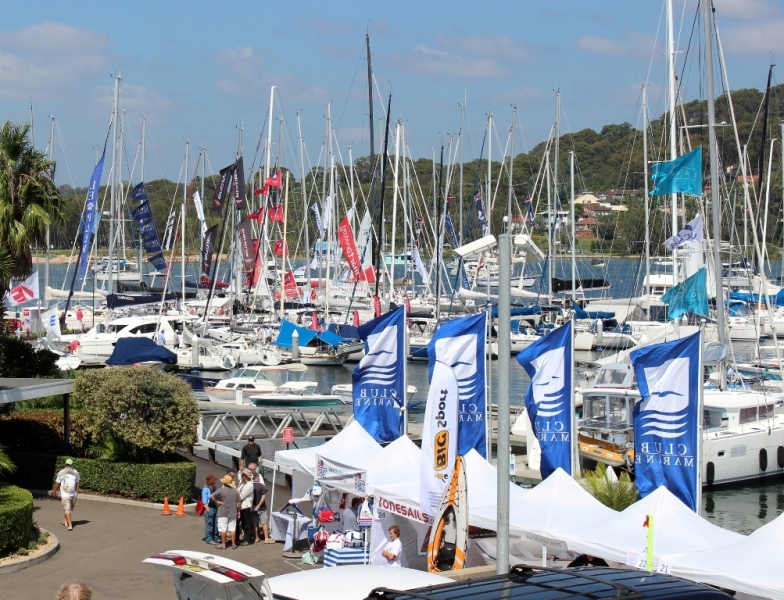 Boats on display at the Club Marine Pittwater Sail Expo - photo by Damina Devine
Words and Photos by Damian Devine/ Club Marine Pittwater Sail Expo media, 2013.