September 22 - 28, 2013: Issue 129
24/7 Youth Film Festival - WINNERS OF YOUNG FILM-MAKERS COMPETITION
The winners of the 2013 - 24/7 Youth Film Festival competition were announced at the Final Awards Night on Sunday 15 September.
The 24/7 film festival is run annually for young residents of Mosman, Manly, Warringah and Pittwater and asks entrants to produce a 7 minute or less film in 24 hours that includes special items, dialogue and locations that are only revealed at the beginning of the 24 hours.
Free workshops are provided to entrants leading up to the competition weekend providing coaching by professionals in script-writing, acting, post-production and cinematography in preparation for their film.
Over 300 people attended the finale of the festival this weekend, where the winners were announced and presented with their awards.
The winners are:
People's Choice – Dos Colectore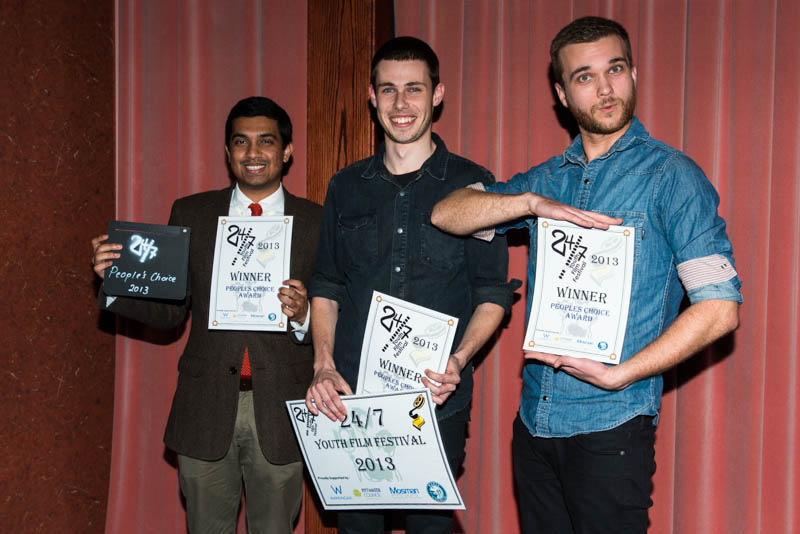 Best Use of Sound – The Final Project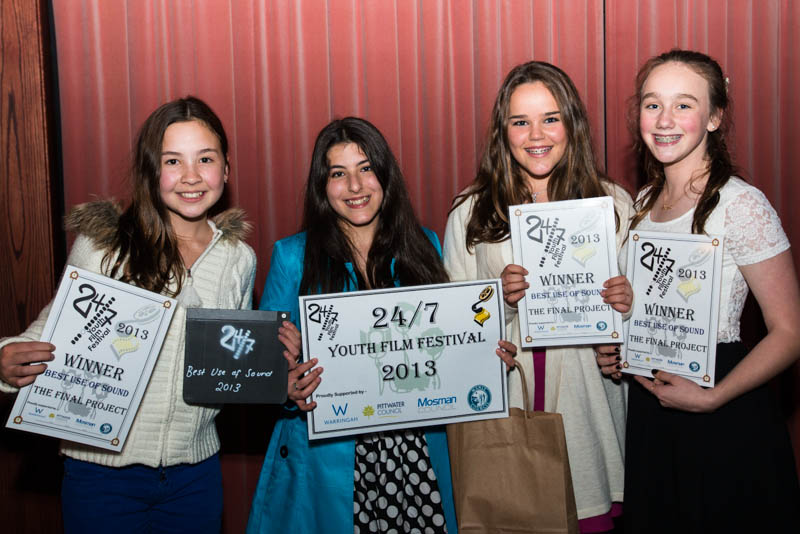 Most Original / Creative - Pause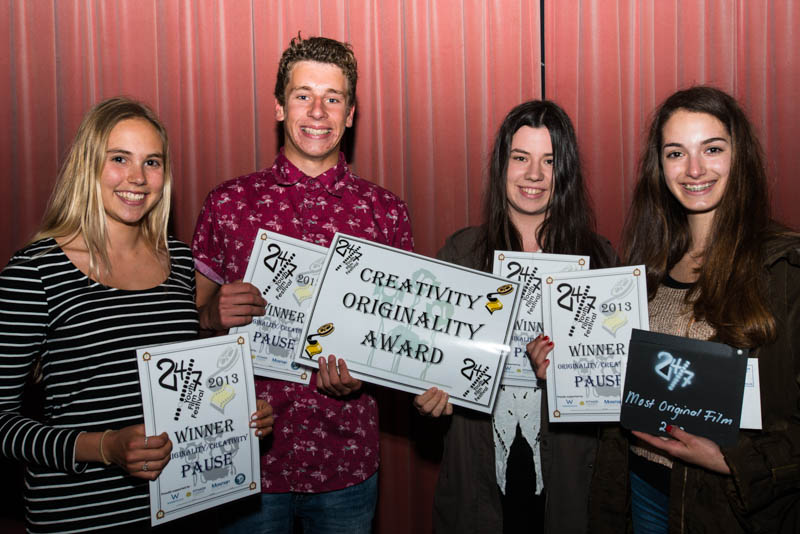 Best Cinematography – Dos Colectore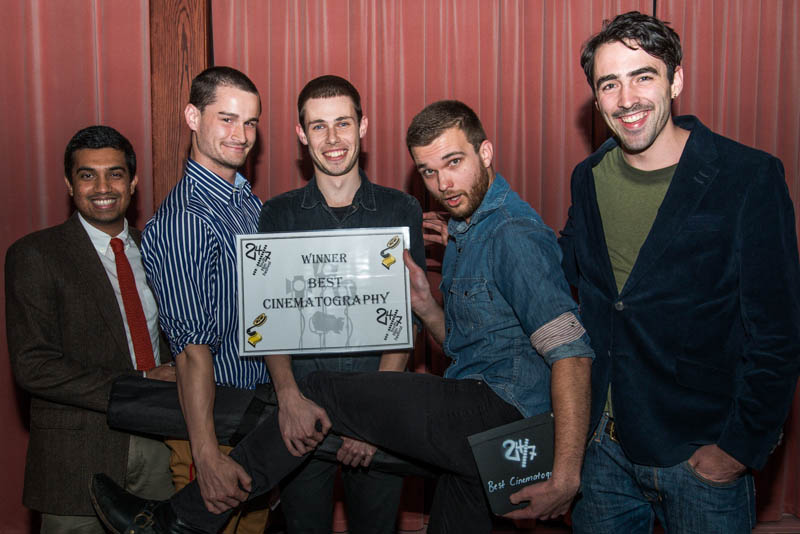 Best Editing – Dos Colectore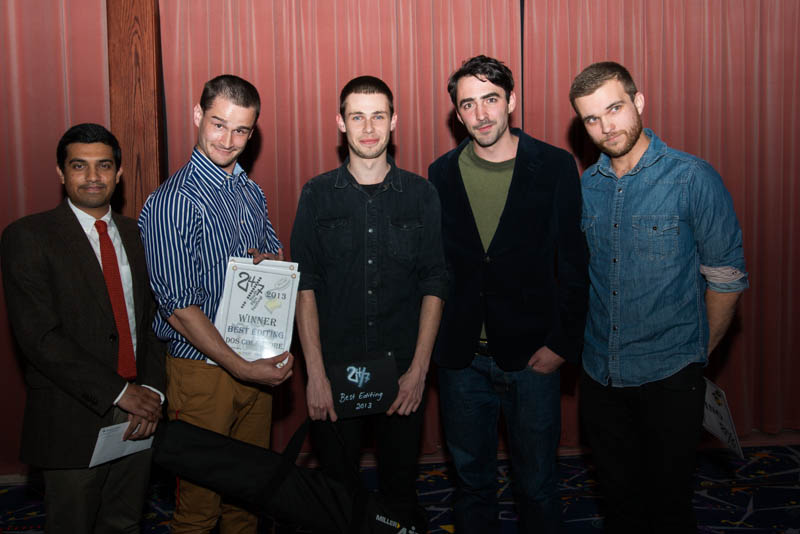 Best Male Actor – Joel Leifer in Extreme Cooking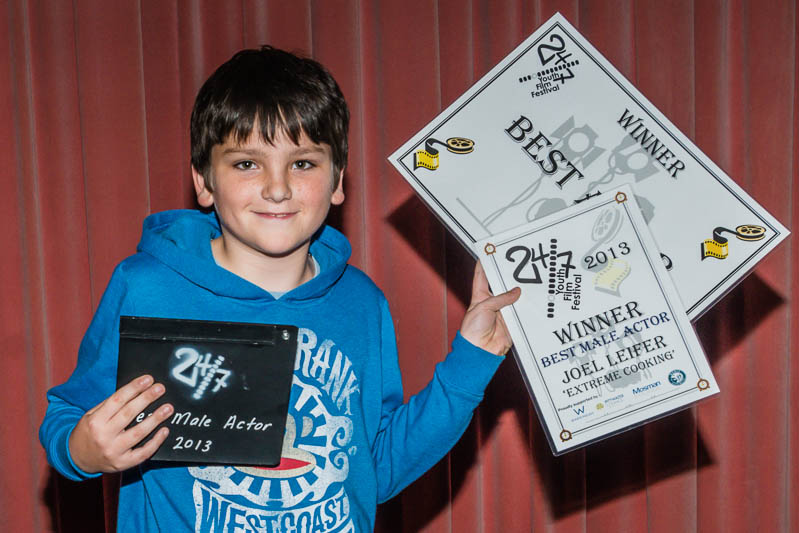 Best Female Actor – Georgie Walker-Powell in The Final Project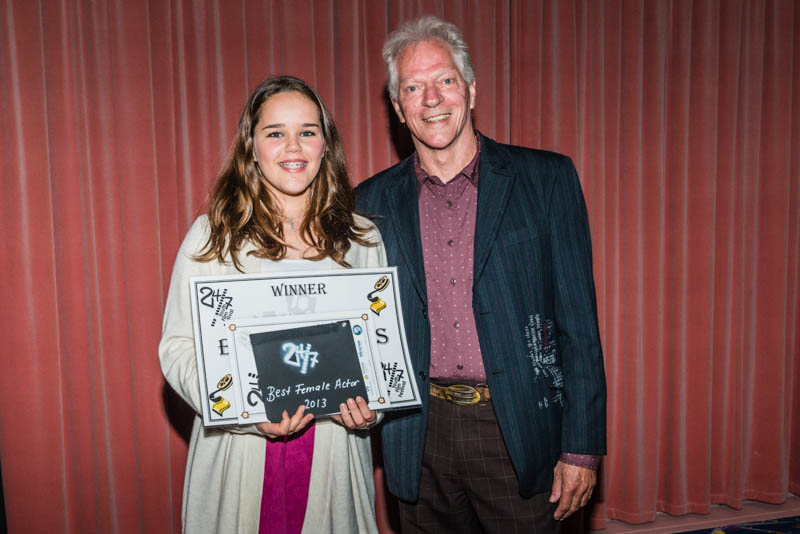 Best Script – Dos Colectore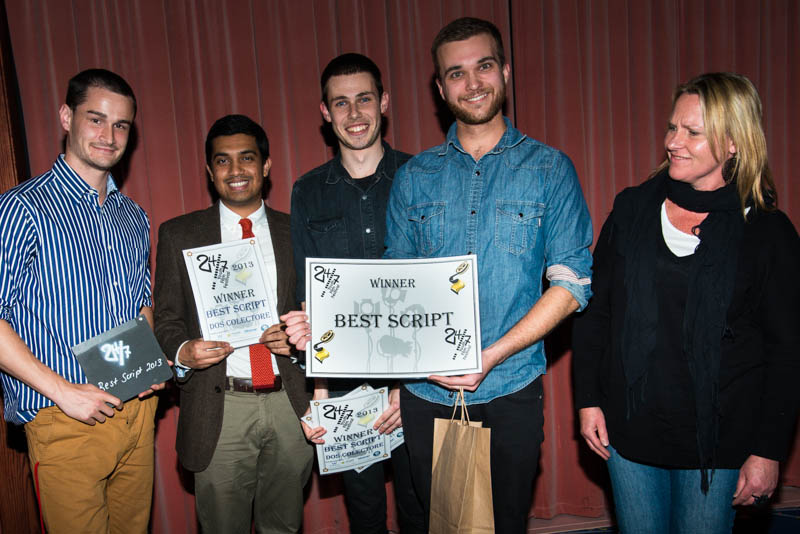 Best Film Under 15 Years – The Final Project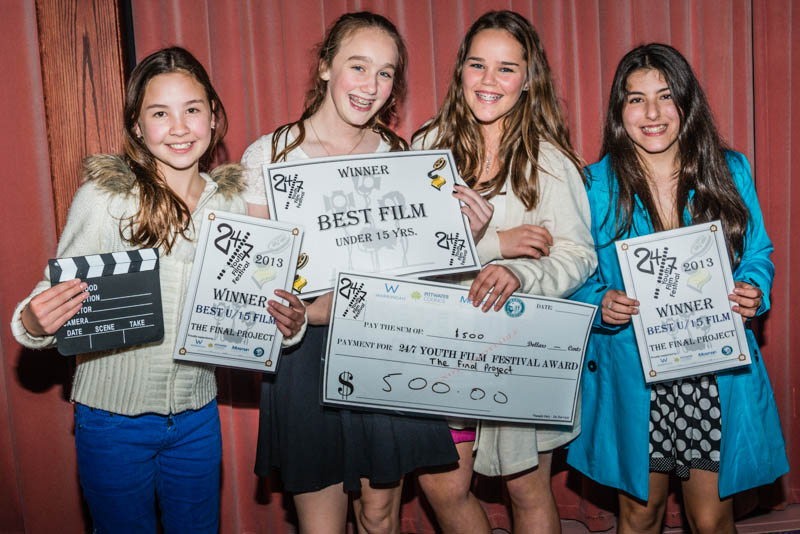 Best Film Under 18 Years – Captain Sexilicious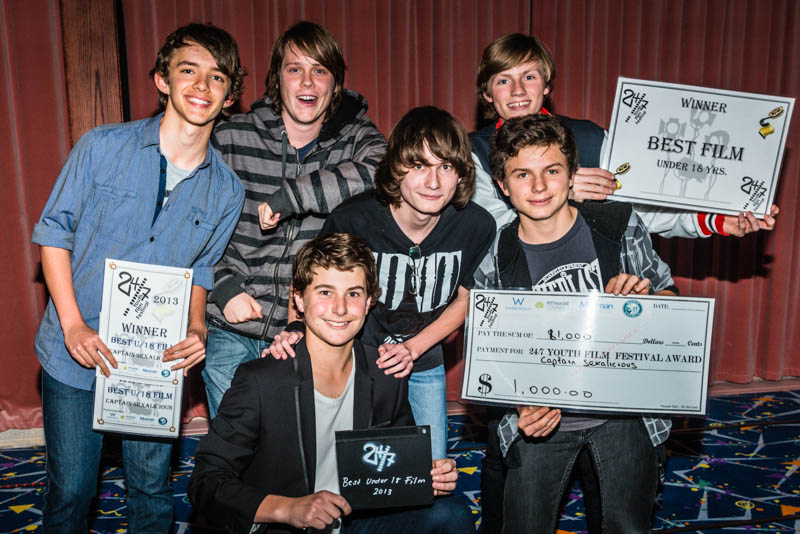 Best Film - Dos Colectore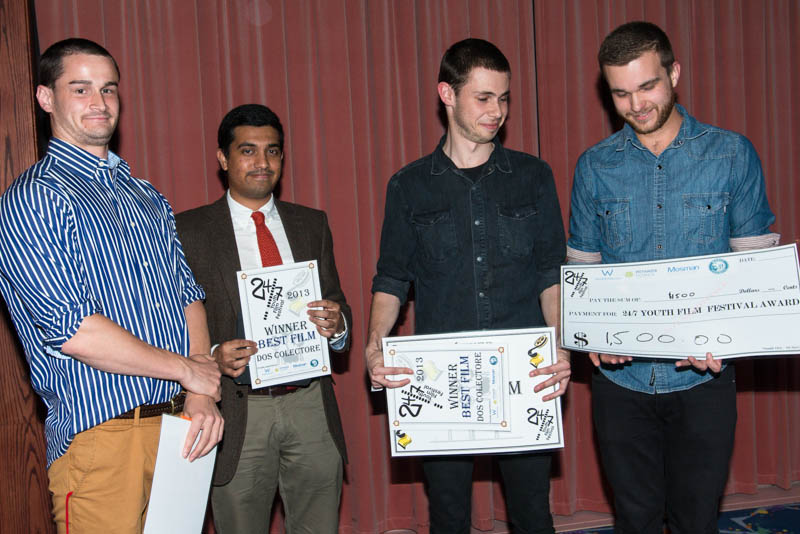 Category sponsors Mac & Me, AMF Bowling, Videocraft, Screen Actors Workshop, Adobe, Miller, SHOROC, Channel 7 and Metro Screen provided prizes worth more than $10,000.
Head of the judging panel Alan Nurthern spoke on behalf of his fellow panel members saying they were really impressed with how the quality and number of films had developed over the last decade.
Copies of this year's 24/7 Film Festival DVD which includes the entire 29 films submitted, including the Top 10 is available by contacting any of the participating Councils.
Now in its eleventh year, the 24/7 Youth Film Festival will kick off this weekend on Saturday 17 and Sunday 18 August. 24/7 is supported by Pittwater, Warringah, Manly, and Mosman Councils. The festival is aimed at young film-makers aged 12-24. The festival also showcases local creative talent, giving valuable training, exposure and experience in all aspects of film making – and to have a great time in the process!
The competition weekend took place over the weekend of 17-18 August this year, kicking off at Star of the Sea Theatre in Manly. Registrations opened at 10am on Saturday 17 August, with the 24 hour film-making process starting at midday. At the launch participants were given the secret items to be included in their film.
24/7 Youth Film Festival can be found online at http://247youthfilmfestival.tumblr.com/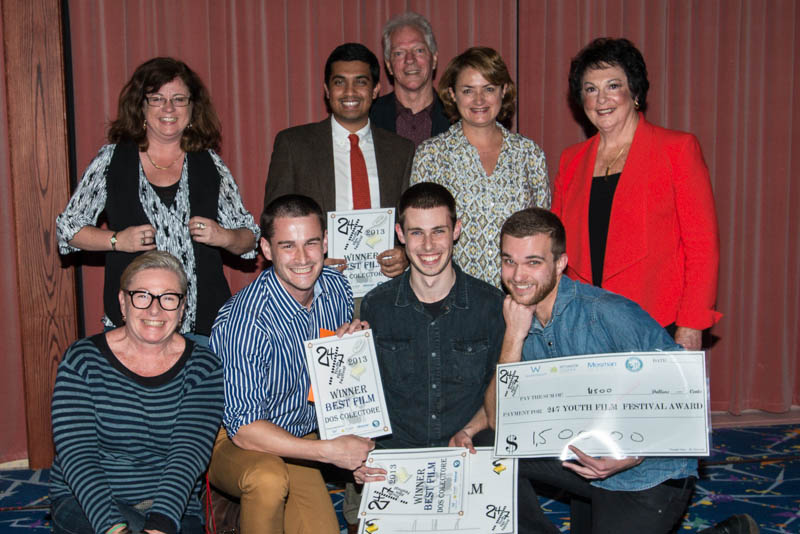 Photos by Michael Manington, 2013.
Films Screened this Year
4th September - Collaroy Cinema 6 - 9 pm
06 The Scarf Stealer
02 The Second
07 Pause
01 Till Death do us Part
12 Rainy Days
10 Super Happy Funtimes Camping
28 Hot Chocolate
25 Annoying
18 I Was I Am
22 Onesie
20 Mean Warts
27 Ditched
17 Turn the Page
09 The Final Project
04 Sand Burn
9th September - Collaroy Cinema 6 - 9 pm
21 Drop
26 Dos Colectore
15 Kentucky Killer
16 Powers
13 Extreme Cooking
08 Neverlasting Love
11 Obsession
03 Locked Out
23 Surf's Up
05 Cotards Delusion
19 Loss
24 Captain Sexalicious
29 Framed
14 AAAAAHHHH