August 26 - September 1, 2012: Issue 73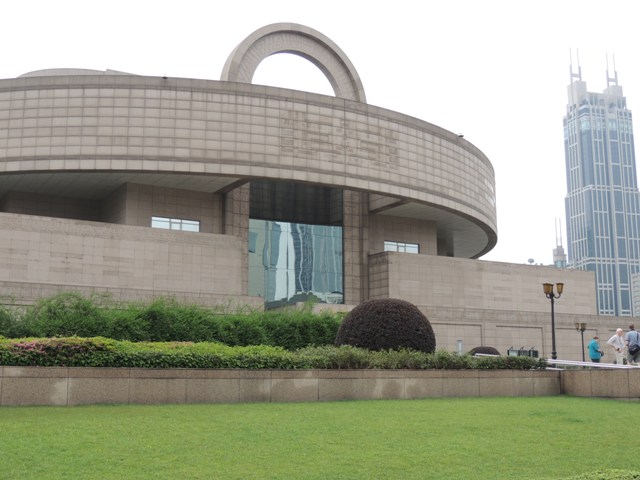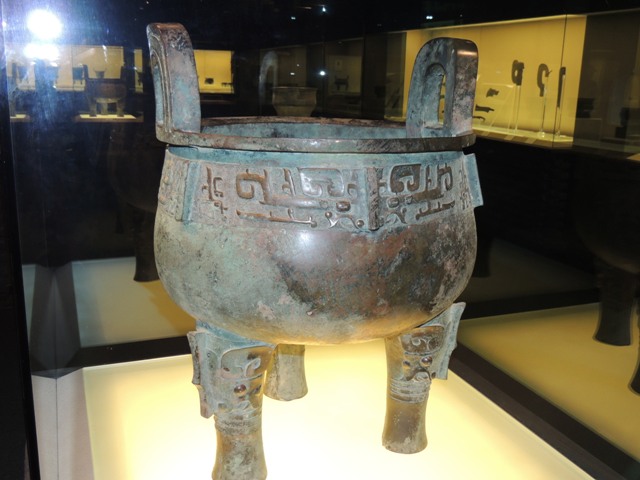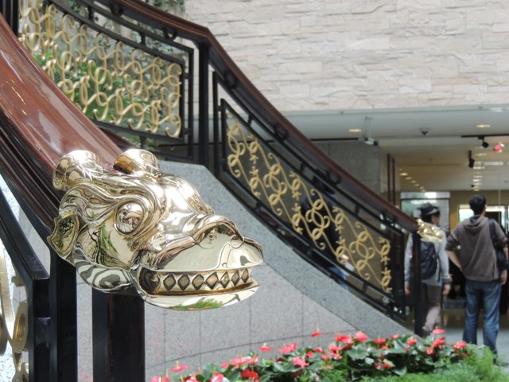 24 Hours in Shanghai
by Robyn McWilliam
Shanghai's skyline is instantly recognisable by its magnificent towers. Embarking on my Wendy Wu Tour this most populous city of 24 million delivers a multitude of surprises.
First stop is the Shanghai Museum whose architecture is reminiscent of the famous bronze Ding (a tripod pot with handles) inside. Displayed are one million pieces of ancient Chinese art; many are national treasures. Categories range from bronzes, ceramics, paintings and sculpture to exquisite jade, classical furniture and artefacts of ethnic minorities. Shiny dragon heads on the balustrades entice you up to more galleries.
To the Western tourist this can be bewildering especially if you are unfamiliar with China's cultural background. But the wandering is worthwhile to discover such things as their 8,000 year history of jade carving. The spade-shaped coins cast by the Jin State in 376 BC fascinate me when practically all coinage today is round. There's also a collection of coins used along the Silk Road. This ties in with my holiday reading of Colin Falconer's Silk Road, an historical novel following the route into China.
Just as other cities of the world have a Chinatown, Shanghai has a Western town. Catering for the 20% of resident foreigners, menus are in English. There are Italian and German restaurants and the aroma of coffee wafts amidst expensive shops selling designer clothing. However, a colourful fountain where bronze Chinese figures swirl reminds us of our Asian location.
A walk along the Bund is a favourite pastime of locals and tourists from all over China. Photo stalls, ice cream and drink stands abound. Westerners are a novelty. Some Chinese ask you to be in their photos so you will be a star back in their villages. Behind this riverfront walkway are the older more European style buildings of the early trade houses.
Across the water the mass of modern skyscrapers await us. From history to high technology. At the Jin Mao Tower we catch the fastest lift in Shanghai – only 45 seconds to whoosh up 88 floors to the observatory for the best overview of the city.
Our next experience is for speed demons – a somewhat terrifying trip of seven minutes out to the airport and back on the Maglev Train. Faster than Japan's Bullet Train, this reaches a top speed of 431 km per hour. It's disconcerting to see no rail. This train levitates above smooth concrete held there by magnetic forces. I'm thinking if anything goes wrong we're dead. The government spent $10 billion on the project but as it doesn't come into the centre of the city the locals are not using it. The challenge is to take a photo of the other train passing but most of us jump with the noise and jostling air pressure.
Escaping from markets of glittering goodies that are not going to fill my bags we arrive at the Yuyuan Gardens. Chinese gardens are carefully constructed with shaped rocks, pools and plants selected for the people to enjoy. An oasis of tranquillity in a bustling city; these gardens were inspiration for the famous willow-patterned china. Carp flash orange and white as they slide through water. There is a dragon-topped wall and gracefully sculptured cranes. A pleasant meander is balm for the soul.
At the Silk Museum we are told how silk was discovered. An imperial woman was sitting under a mulberry tree drinking green tea. A cocoon dropped in her cup. When she lifted it out with chopsticks she noticed the thread. A thousand metres of this precious thread can be gleaned from a single cocoon. Childhood memories of silkworms munching leaves come to mind.
After demonstrations of recovering and spinning silk, we see four women stretch the mass of threads over a table to make a doona. With over sixty layers encased in a cotton cover it is light and warm. I buy a queen size doona for a little over $100 Australian and it is vacuum packed for easy carrying. The silk doona covers have a wonderful sheen and are slippery to touch. You walk out through a shop selling silk clothes, scarves and a myriad of other products.
As the sky darkens we are huddled on a wharf for a cruise on the Huangpu River. Hundreds of people clamber onto boats to see the dazzling light show on Shanghai's city buildings. The evening is cool; the colourful lights detail architecture both old and new.
Following a Cantonese dinner with eggplant to-die-for and delicious snake beans, we return to our hotel. For tomorrow a flight takes us to our vessel to cruise the Yangtze River.
Copyright Robyn McWilliam, 2012. All Rights Reserved. All photos by Robyn McWilliam.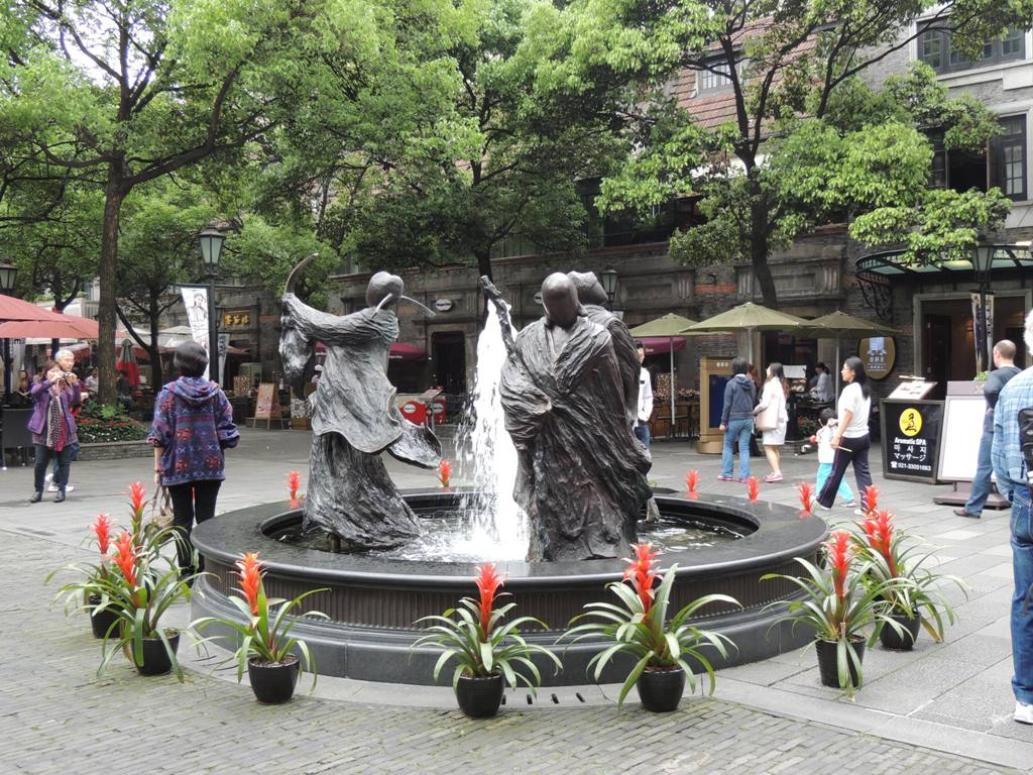 The "Fountain of Blessings" stands on the North Block Square of Shanghai Xintiandi. It was created by Dutch-Chinese sculptor Ms. Wu Chingju and is based on the traditional Chinese folklore figures of 'Fulushou'. Sculptress Ms. Wu Chingju explains her design concept: "The 'Fulushou' figures bear the human wishes for a better life, such as happiness, good luck, fortune, prosperity, reputation, longevity and so on. 'Fu' embraces the wind and embodies joy; 'Lu' looks skyward and bows with hands clasped, symbolizing wisdom; 'Shou' leans lightly on a cane and smiles, representing the continuation of life.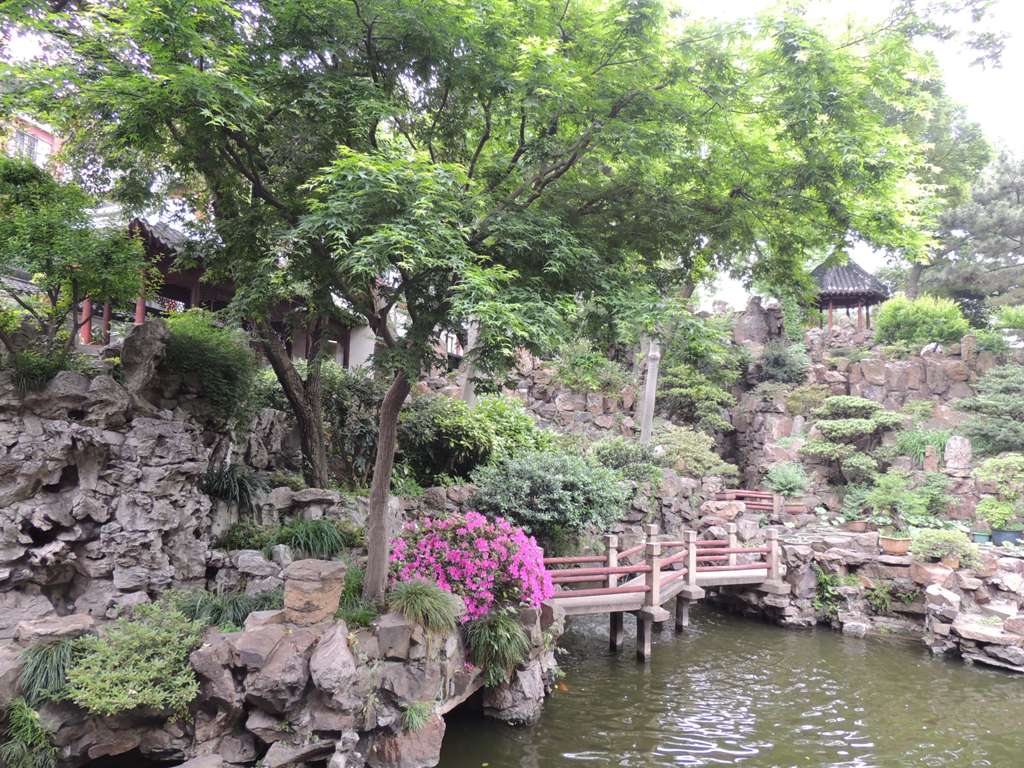 Yuyuan Gardens: The Yuyuan Garden is a famous classical garden located in Anren Jie, Shanghai. The garden was finished in 1577 by a government officer of the Ming Dynasty (1368-1644) named Pan Yunduan. Yu in Chinese means 'pleasing and satisfying', and this garden was specially built for Pan's parents as a place for them to enjoy a tranquil and happy time in their old age. The garden was firstly named as "Yu Yuan", which means "pleasing one's parents". The site occupies about five acres. Upon entering the garden, you will encounter a rockery, which is called the Great Rockery. With a height of 14 meters (about 50 feet), it is the largest as well as the oldest rockery in the southern region of the Yangtze River.