October 26 - November 1, 2014: Issue 186
The countdown is on! 50 days to go until the 2014 Lake Macquarie International Children's Games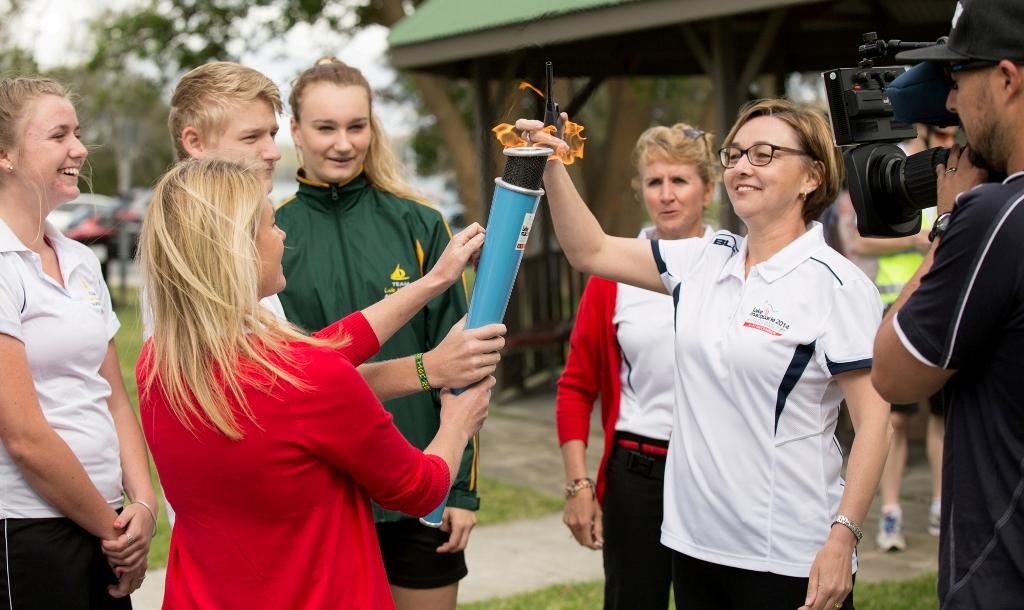 The countdown is on! 50 days to go until the 2014 Lake Macquarie International Children's Games

Last Friday, Lake Macquarie City Council celebrated the 50-day countdown to the 2014 Lake Macquarie International Children's Games with a school torch relay and fun day at Speers Point Park.
Mayor of Lake Macquarie, Cr Jodie Harrison, said it is exciting times for the City as it prepares to welcome guests from around the world for the Games.
"We have less than 50 days to go until more than 1500 national and international athletes will come to our City to participate in the largest multi-sport youth games in the world," Cr Harrison said.
"To celebrate this milestone, students from 25 schools across Lake Macquarie were joined by former Team Lake Macquarie members to run a 5km relay from Warners Bay Lions Park, around Lake Macquarie to Speers Point Park.
"It was wonderful to see so many supporters and members of the community join us for the occasion, and to experience the excitement that is out there for the Games."
Assistant Minister for Tourism and Major Events, Katrina Hodgkinson, said hosting the Games is a huge coup for Lake Macquarie.
"The event will attract visitors from across Australia and overseas to Lake Macquarie, contributing millions of dollars in visitor expenditure for the local economy," Ms Hodgkinson said.
"The Games will showcase the fantastic sporting facilities, natural beauty and attractions of the Lake Macquarie region to visitors from across the world, and we look forward to welcoming participants and supporters to NSW in 50 days' time."
The 2014 Lake Macquarie International Children's Games will be held from 6-11 December.
To find out more about the Games visit www.icg-lakemacquarie2014.com or follow the Facebook and Twitter pages.
The Games are proudly supported by the NSW Government through its tourism and major events agency, Destination NSW.