February 19 - 25, 2012: Issue 46
Anne Ridgway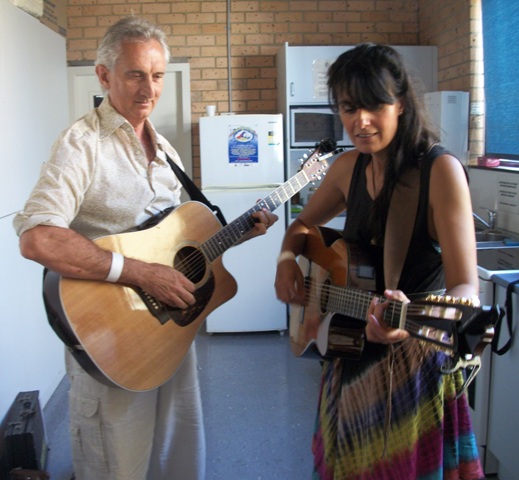 Snez and Stewart warming up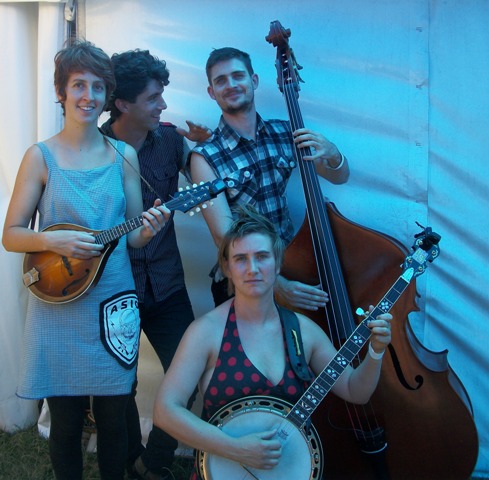 The Lurkers (http://lurkers.com.au )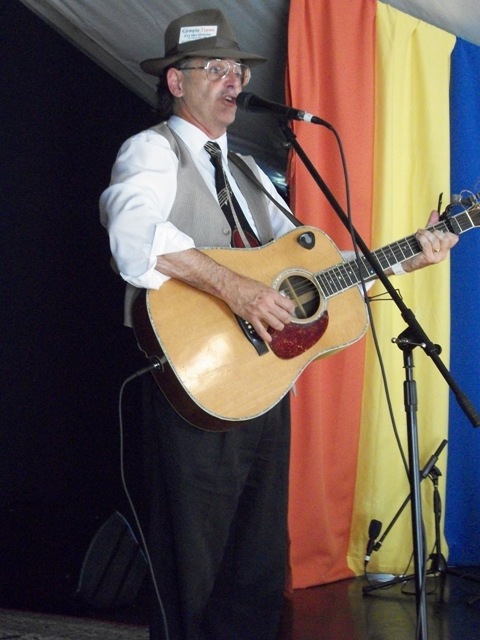 Pat Drummond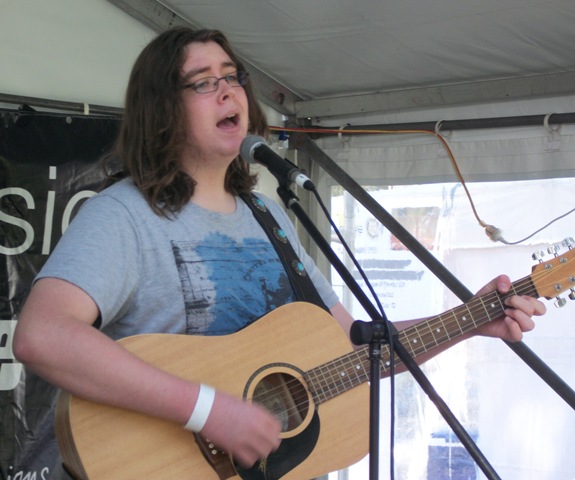 Jeremy Smith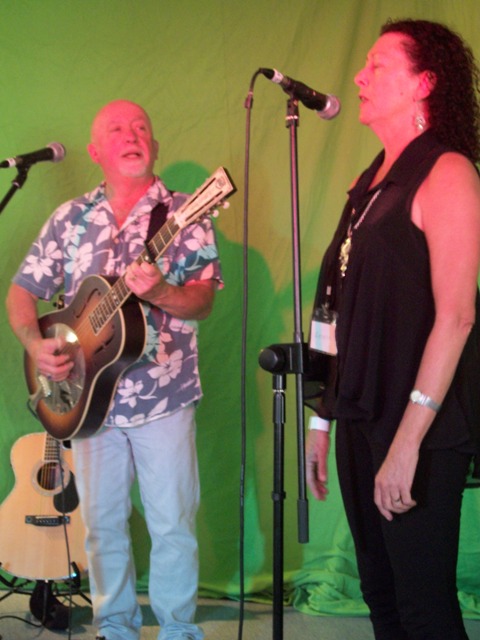 Leon Rabin and Toni Davies
Northern Beaches Music Festival 2012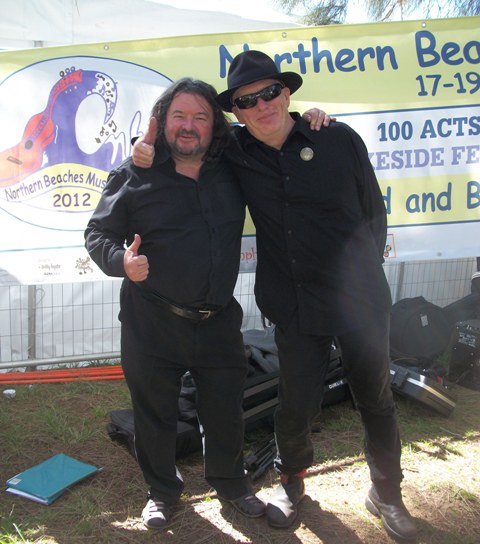 Russell Neal and Paul Robertson (r).
The Northern Beaches Music Festival was a veritable feast of Australian legends of the music industry on Friday night and all day Saturday. There were so many bands and talented musicians, and so much to hear, that racing from one stage to another to hear at least some of each was worth it. Initiated and run by Paul Robertson and Kathleen Swadling, this music extravaganza required pulling double duty just to give small glimpses of all presented. Bluegrass, folk and country music, with tales of 'local rags' and Wiseman's Ferry from Pat Drummond, with songs of colonial times from the Dingle brothers (Matt, Tully and Harry, with Tegan, who's definitely a Dingle sister), and the sweet soulful melodies of Anne Ridgeway and friends (Ann Palumbo, Rose McDonald and John Stuart) is music you should seek out if you missed it. In the Marquee, The Lurkers, a four-piece consisting of Desert Rat Shorty, Pretty Boy Floyd, Weary Hobo and Rocky Mountain Slim (yes, their stage names) had the audience laughing, clapping and applauding loudly after each song.
The Dingle Brothers; Tully (with little Elijah), Harry and Matt.
The Young Bloods Competition, with gents such as Russell Neal running the heats at Manly and Avalon, has twelve finalists, with six presenting a few songs each on the Free Stage by the lake at Narrabeen on Saturday morning and the second six on Sunday (today). The overall winners will perform on the main stage in the Marquee at 12. We'll be running a feature on this next week as Russell Neal is putting so much into our local young musicians, and lining up some for 'gigs' already, such as the wonderful voice and guitarship of Jeremy Smith at Avalon RSL on Tuesday night, that all they're doing, and the great music our locals kids are creating, warrants more then just announcing who won. Russell runs under age events at many places all over Sydney and those who we heard on Saturday, RUFFLEFEATHER, and MALO, were fantastic. We just missed the TOM JOHNSON TRIO, who, with these other two bands, were finalists from the heats run at Sugar Lounge in Manly. Once again we saw Evan Jeffrey, who mixed the local kids all day at Avalon Market Day's Free Stage, and also was present at BL's Blast Off last year, getting sunburnt while supporting this great Young Bloods venture.
Rotarians from Belrose, Narrabeen, Terry Hills and French's Forest cooked hot food for all to raise funds to support community projects. Also on hand were the team from Radio Northern Beaches who interviewed some musicians and also had some of their regulars on the mikes to speak of everything going on locally. One lady being interviewed was speaking about local made honey. After her Geoff Williams, who has a regular spot and also runs the Belrose Country Music Club in association with the Belrose Bowling club, spoke about great Australian music and how much there is on offer for all music lovers.
The Northern beaches music festival is a not for profit musical event held for the second time this year. If 2012 is anything to go by, with over 100 acts having performed or performing new and loved music, then all on the Northern Beaches should do all they can to ensure this great event becomes a permanent part of our annual calendar. Jenny Biddle, winner of Best Busker 2010 in Melbourne and The Peoples Choice Award at January's Tamworth Country Music Festival is performing from 5pm this afternoon on the Lakeview stage but, as another proponent of Australian Music has long said 'Do yourself a favour' and go have a great Sunday listening to great music at Narrabeen, Berry Reserve, before then.
Sunday: Avalon and Barrenjoey High School MALO WINS Young Bloods !!! Congratulations ! More in Issue 47! PICTURE with Paul Robertson and Max Carpenter (2nd) below.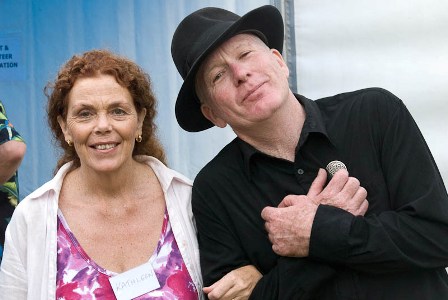 Kathleen Swadling & Paul Robertson Opening Night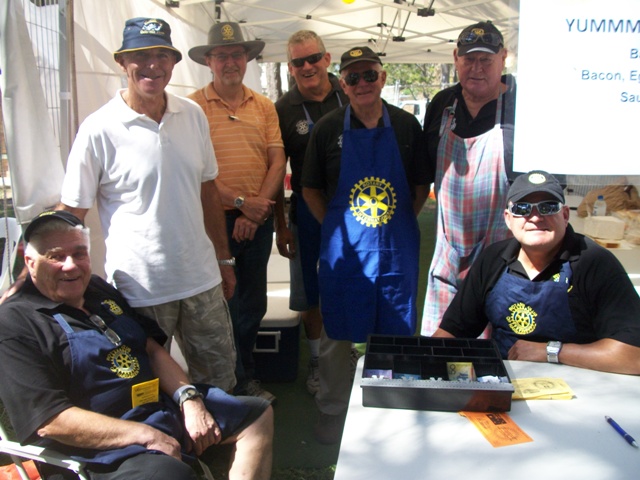 Rotarians (from left) Ian, John, John, Barry, Ron, Nicholas, Rory and Peter
Michael Mannington's Volunteer Photography Northern Beaches Music Festival public gallery is here: http://gallery.volunteerphotography.org/p156282510
Copyright Pittwater Online News, 2012. All Rights Reserved.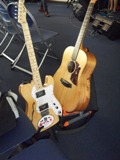 Malo Wins Young Bloods 2012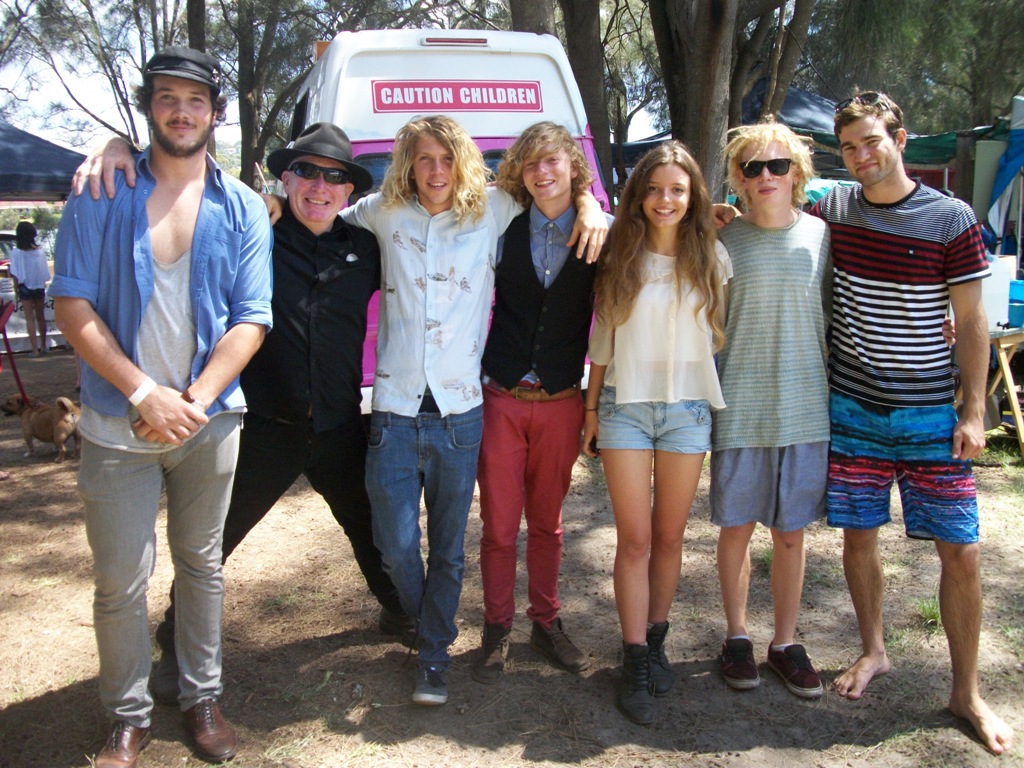 From Left: Max Carpenter, Paul Robertson, Malo: Vocals/Guitar : MALO - Drums : Josh Reeves - Bass : Sam Nicholson - Second guitar : William Gumley - Cello : Ella Seabrook - Keyboard : Bohdon Andrews-Wood
Rufflefeather: Jordon, Jonny, Zane and Alex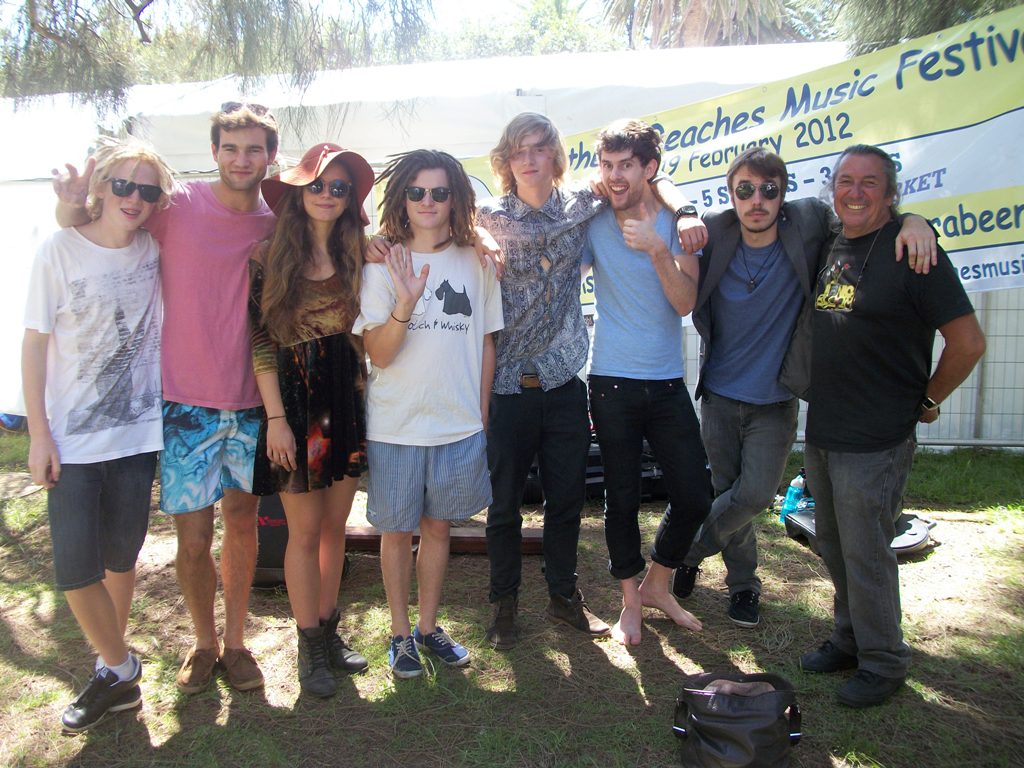 Malo members with Matt Dewar, Tom Johnson and Evan Jeffrey