July 13 - 19, 2014: Issue 171
The Talent Development Project (TDP)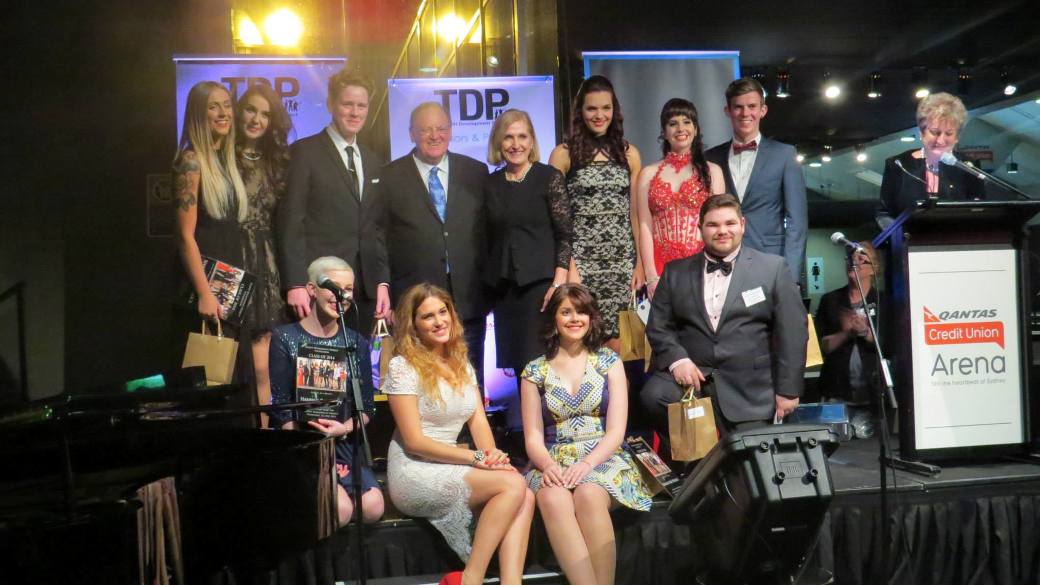 Graduates of 2014 TDP program - photo by Jenny Walsh.
The Talent Development Project (TDP)
By Jenny Walsh. Creator, Northern Beaches Youth Bands (NBYB)

As someone committed to promoting and developing young musical talent I was delighted recently to come across a fantastic program for young artists and musicians called The Talent Development Project.

The TDP was established in 1991 as a means of cultivating the incredible talent coming out of the Schools Spectacular, the huge concert put on every year by the NSW Department of Education for students in NSW public schools.

Each year the TDP holds talent auditions for NSW public schools students from Year 9 to Year 12. Up to 50 students a year are welcomed into the program which is free. Successful applicants participate in workshops held at The Sydney Entertainment Centre twice a month.

The workshops are run by mentors from all areas of the music and entertainment industry.

Past graduates of the program include: Human Nature, Paulini, John Foreman, Emma Pask, Felicity Urquhart, The McClymonts, Morgan Evans and Angus & Julia Stone.

I was fortunate enough to be invited to attend this year's graduation concert recently at the Entertainment Centre and was blown away by the level of talent in 2014 including 18-year-old Hannah Robinson from Newtown High School for the Performing Arts.
"I would say TDP has helped me discover who I am as a performer and establish the kind of music/image that I want to portray in the industry. Through the invaluable amount of knowledge and expertise each consultant brings to every workshop, I felt I was able to develop a strong foundation for my career in the music industry along with the talented students that became lifelong friends through the passion and love we shared for our music," said Hannah.

I've been able to book Hannah into two Sydney gigs and also recently featured a 2013 TDP Graduate Imogen Clark in an NBYB showcase at the Music Lounge in Brookvale.
"Being involved in the Talent Development Project was a wonderful experience for me, as it helped me gain confidence as a young singer/songwriter just starting out in the business, and introduced me to so many fantastic industry contacts and lifelong friends. The people I've met through School Spec and TDP have become like family to me, and the experience I gained from both programs was invaluable," said Imogen.

This is a very exciting program and I wanted to get the word out about it more broadly because of the incredible young musical talent on the Northern Beaches. I would encourage parents, students and music teachers to check out their website for more information so that our best young talent gets this opportunity to help reach their full potential.

Enrolments are now being accepted for the TDP's next open talent workshop from September 22-26.

TDP: www.talentdevelopmentproject.org.au/


Northern Beaches Youth Bands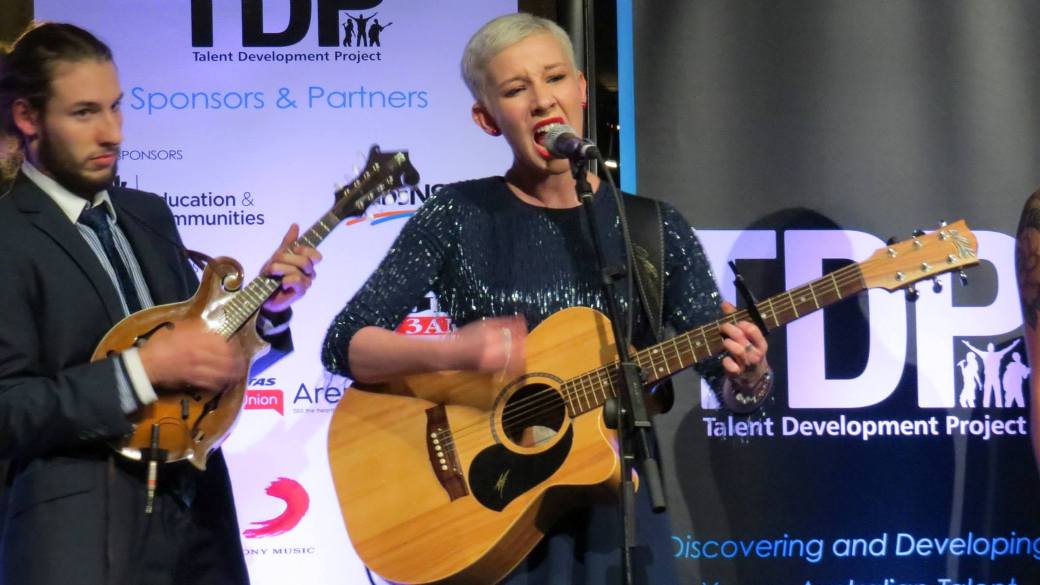 Hannah Robinson at 2014 TDP Graduation.
Report and Photos by Jenny Walsh, 2014.