October 26 - November 1, 2014: Issue 186
Surviving Post-HSC Celebrations – the Fine Art of Just Chilling

Surviving the Post- HSC Celebrations – the Fine Art of Just Chilling
There is a lot of material and guides on how to survive doing the HSC. Wednesday the 5th of November will be the last 2014 Examination Day for NSW HSC students this year though, and at 4pm when that exam finishes, it's all over red rover – time to exhale, sigh with relief, and maybe do a handstand and cartwheel or two.
This is for surviving the HSC celebrations – all that goes with coming out the other end of doing the best you can for extended periods and the effects it has on your physical and mental wellbeing.
In recent years we've seen a number of young adults choosing the opposite to wrecking themselves – self awareness and self respect seem to be overtaking the sheep flock mentality and being free to pursue what you really love to clear the head and ease the hunched over the study desk and then exam desk can include sleeping until you want to wake up, finally, and then – the sky, ocean and bush is the limit!
There are other ways to treat yourself once you have finished 'all that'.
Firstly, forget about it – you've done it, it's done. Results won't come out for a while yet and even when they do, it is the people and time you spend with them that you remember as life goes on, not how well you did or didn't do in any exam.
Second, the best things in life really are free, and taking time out to not think too hard before deciding 'what comes next' and how you want to go about doing that, is a great idea your body, mind and spirit will benefit from.
De-stress-ers That Require Very Little Effort:
1. A swim in the salty brine – the ocean, and its salt, will cool you down and the salt is known to extracts toxins (physical, emotional) – that's why we all feel great breathing it in and soaking in it!
2. Meditation – sign up for a meditation or yoga class or do a YouTube search and find one that you like – meditating and yoga are well known to not only clear the mind but produce clarity in thought and body, ridding it of what you don't want lingering in you.
3. Foot soak or massage – all nerves in your body are knit in your feet – walk around without your shoes on, have a foot soak or exchange foot massages with a good mate – bliss!
4. Comedy Movie Marathon – dedicate a whole afternoon to you and your mates having your own Movie Marathon, complete with treats – fruit, chocolate; get out the bean bags, throw the cushions around on the floor, and choose subjects that will make you laugh as laughter is one of the best de-stressers.
If going:
DO NOT LEAVE drinks unattended. Fines for under-aged drinking will exceed your pocket-money quota, whatever you are capped at, by thousands of dollars – and then there's those pleasant court appearances as part of the 'bargain'…a video regarding the laws for QLD is below and we suggest everyone takes a look; You don't need alcohol to have a good time at schoolies. If you are under 18 and are caught with alcohol, it will be tipped out and you will be hit with a hefty fine.
LOOK OUT FOR YOUR MATES – this could also be termed 'do not leave friends unattended' – stick together, whatever the weather – go out together, come home together
AND DOLPHINS CLAUSE - Which brings up; honour your self and take an 'endorphins' pledge; or the 'And Dolphins clause' – where you choose to experience what comes from having a swim, running a block, reading a good poem or listening to some music that elevates your mind, makes you want to dance… like stuff felt when watching dolphins
NEVER go in a vehicle with someone who has been drinking – find a taxi, catch a bus, or just WALK! Do not jeopardise, under any circumstances, your parents 'dream come true' – which is YOU!, even when they're frowning at you.
SLIP, SLOP, SLAP – remember it's not all about the night time – when on other beaches or bush tracks keep a hat on, wear something over your skin to stop you being burned, and put some sunblock on and maintain your fluids (and please don't leave any plastic bottles you may purchase in your wake – recycle – you're inheriting your own mess if you don't)
The best resource which compiles everything you and your parents may want to know should you choose to go to Queensland this year is at: www.schoolies.qld.gov.au/ or Facebook page: www.facebook.com/SchooliesGC?ref=stream&fref=nf
And Schoolies.com have heaps of Info. too: www.schoolies.com/when-is-schoolies Facebook Page: www.facebook.SchooliesWeek
Hope you all have a great and safe time, whatever you choose to do.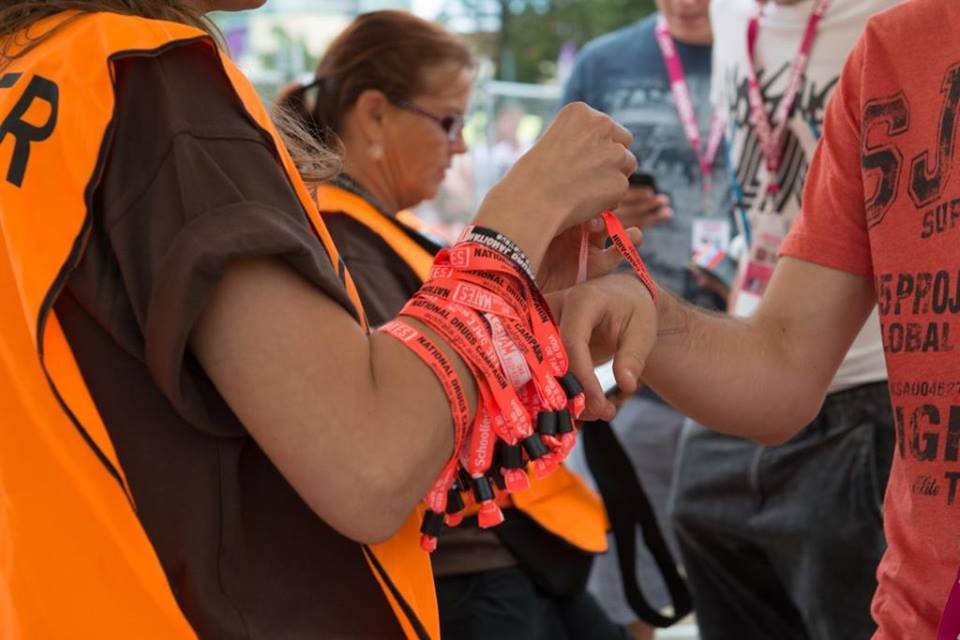 Want an official schoolies Gold Coast wristband but don't have a school photo ID? You'll need a letter signed by your principal or school coordinator on school letterhead stating that you are a current 2014 Year 12 school leaver AS WELL AS official photo ID such as a learner's or driver's licence or a passport. Make sure you bring these to schoolies2014 to be able to access the SchooliesHub!
Schoolies - Drugs and Alcohol - Legal Factors
Gold Coast - QLD.
Marvin Gaye What's Going On Full album vinyl LP (Original Mix)
Marvin Gaye's 1971 masterpiece presented in a non-modified recording of Motown 5339ML vinyl LP (Originally released 05/21/71). All efforts were made to realistically reproduce the natural vinyl stereo LP sound, so record levels were restrained and album noise is present.