March 29 - April 4, 2015: Issue 208
STAR ATHLETES JOIN PALM 2 PALMS CHARITY RIDE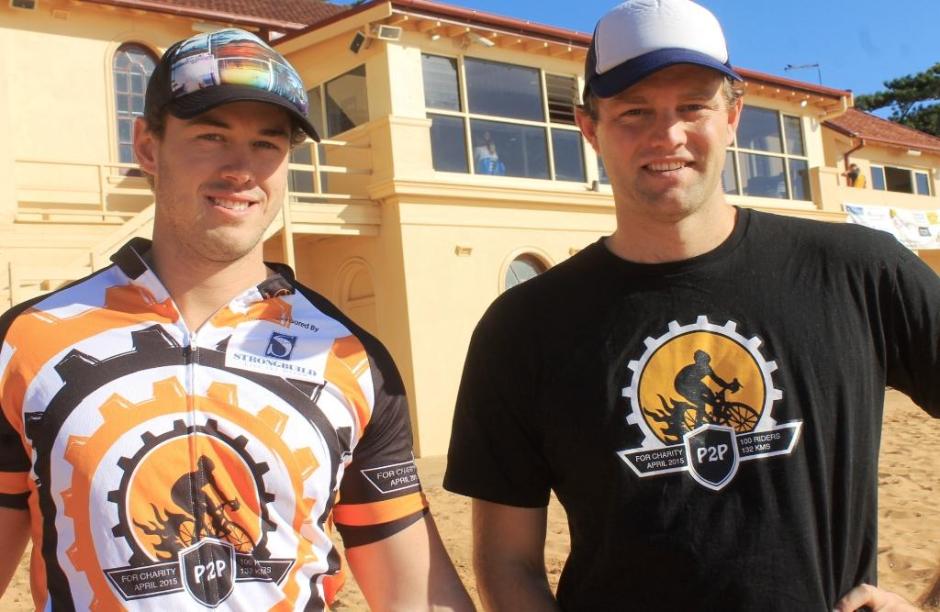 Alex Brown and Tom Kellaway at Newport SLSC yesterday.
STAR ATHLETES JOIN PALM 2 PALMS CHARITY RIDE
28 March 2015
After months of careful planning a small spanner in the works has forced a change to the newest charity event on the calendar. Event co-founder Tom Kellaway said "due to some minor logistical and insurance issues, we have been forced to change our route. We are now heading down to North Head, and then back up the northern beaches to Palm Beach, with our finish line coinciding with the Palm Beach Markets. It is a bit shorter at only 77kms, however that distance should be enough to test even the fittest of our entrants!".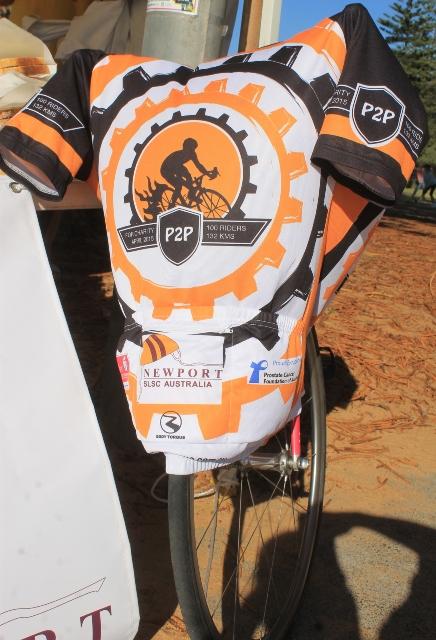 Whilst originally planned to pass all 36 of Sydney's surf clubs, the ride will still venture past 21 of the northern beaches finest clubs, from North Palm Beach all the way to Manly. In an effort to open up the ride to more people, the organisers of the ride have created a second category that will ride from Palm Beach down to Manly Surf Club, finishing on the boardwalk next to the club.
Event co-founder Alex Brown said " the shorter ride was a great way for us to open up the event to more people and encourage everyone, no matter how fit to get out doors and experience the wonderful sights of Sydney's northern beaches".
Newport's star athletes Kendrick Louis, Georgia Miller and Max Brooks were getting right behind the ride, with all of the athletes looking to take part in the event, just days after returning from the 2015 Australian Titles, where they look to continue on their recent domination of at the NSW State Titles. Louis was keen to add "it is awesome being able to give a bit back to Newport and to the community. I love being involved with Newport and am stoked to be involved".
In addition, members of the NSW Waratahs under 20's rugby union side, who recently took out the National U20's championships with a hard fought win over Queensland in the final, were also looking to take part. NSW forward Nick Kellaway and Halfback Mitch Short said "we are really keen to support community events, especially in one of Sydney's biggest rugby backyards. It is also a nice feeling to help out the family, with such an awesome event" Halfback Short, from Mosman on Sydney's lower north shore said "the ride is a bit different, definitely not in our standard training schedule, but we all love a challenge!".
The ride is scheduled to leave North Palm Beach Surf Club early on April 26th, to coincide with the final day of surf patrols for the 2014/15 season, and planning to wrap up with a big BBQ and celebration at the North Palm Beach markets mid-morning.
For more information on the ride, please visit our website at www.palm2palmsride.com.au
or email us at info@palm2palmsride.com.au
You can also like the ride on Facebook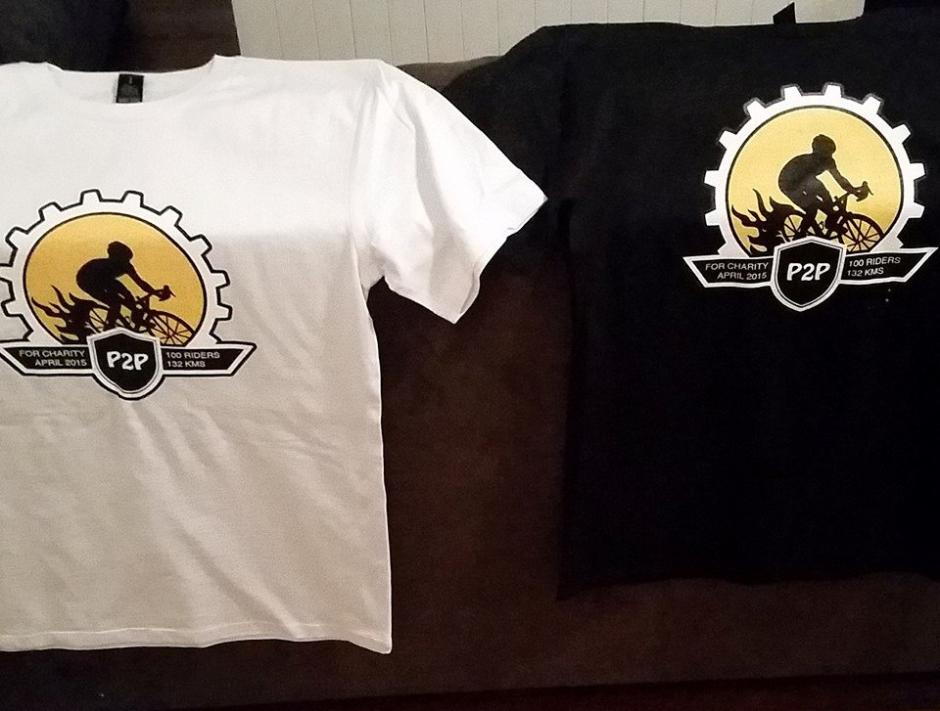 P2P Shirts - $20 to get yourself one.
All riders in this year's ride get one with entry!!!!