October 5 - 11, 2014: Issue 183
SLSNSW Unearths Talented Sydney Athletes During Spring School Holidays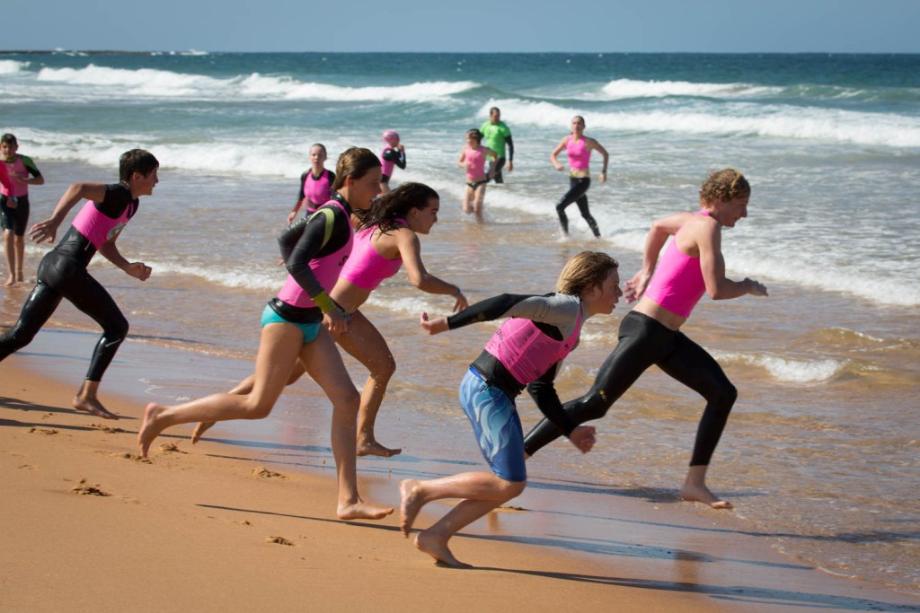 SLSNSW Unearths Talented Sydney Athletes During Spring School Holidays
Monday 29 September 2014
Surf Life Saving NSW's brightest young surf sport stars have been honing their skills at the NSW Talented Athletes Program (TAP) on Sydney's Northern Beaches during the holidays.
Athletes from the Sutherland Shire strongly represented Sydney with Connor Levings (Elouera), Alex Rampoldi (North Cronulla), Zac Roja (North Cronulla), Emily Eaves (Wanda), Kiera Warn (Wanda) and Brooke Dixon (Wanda) all participating in the camp.
The Talented Athlete Program exposes leading U13-15 athletes to the beginning of the Surf Life Saving NSW High Performance pathway. Athletes that have taken part in this program in the past such as Kendrick Louis, Alyce Bennett, and Tanyn Lyndon have gone on to win National and World Championships, represent Australia and qualify for the Kellogg's Nutri-Grain Ironman Series.
Connor Levings of Elouera SLSC learnt a lot from the elite development camp.
"I feel like I really learnt what's required as an elite athlete in terms of mental, dietary and special training requirements. It's been an amazing experience and definitely on a higher level to anything we've ever done before," said Connor.
Surf Life Saving NSW Sports Manager, Shane Knight, said the program is important to ensure the future of Surf Sports in NSW.
"The Talented Athlete Program is one of the most successful and longest running programs SLSNSW offers to its members. This program exposes athletes from around NSW to some of the best coaching and sport science testing around.
"Over the years, this program has helped young up and coming surf sport athletes go onto compete and represent teams at the highest level possible and I have no doubt that some of these athletes will follow that same path.," said Mr Knight.
Nine surf life saving branches from NSW were represented in this year's program with athletes travelling from as far north as Kingscliff and as far south as Tathra.
Forty competitors were selected to participate in the three day program at the Sydney Academy of Sport, from over 90 nominations received. Four elite coaches from throughout NSW worked with the squad in their chosen disciplines with the group also being mentored by Australian superstars Kendrick Louis, Rachelle King and Murray Stewart.
North Curl Curl's Tony Williams lent his expertise to the program as Head Coach.
"The main thing about TAP is that it is a good introduction to future representation for the sport. The group here is the cream of the cream, there is stacks of ability. It is a great opportunity for kids to learn different skills and compete against athletes of similar ability and make contacts in this environment. Friendships have been formed up and down the coast at TAP," said Mr Williams.
The action packed program was supported by Engine Swim and NSW Sport and Recreation – SLSNSW State coaches took the squad through surf sports specific training aimed at developing skills, technique and building the athletes' understanding of the physical training required to reach their goals in surf sports competition. The Sydney Academy of Sport educated the participants on performance enhancing theory including sports nutrition, sports psychology and goal setting.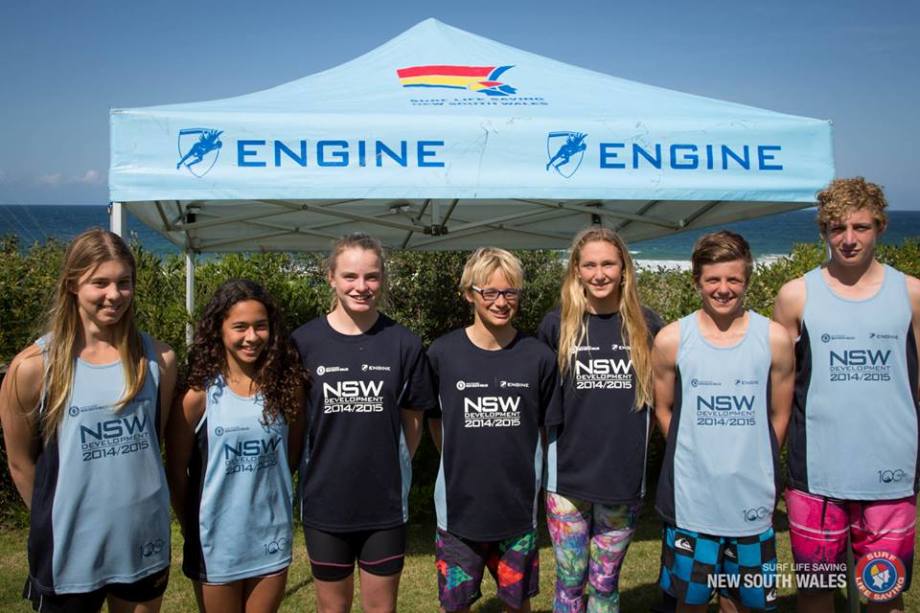 Talented Athlete Program, Sydney: Sydney Northern Beaches Branch athletes from left-right: Olivia Heaton, Lily Marsters, Georgia Singleton, Jonah Gerritsen, Jami Prowse, Ryan Pearson and James Finn.
Congratulations to all TAP participants:
Jasmine Darwin - Umina, Mimosa Henderson - Umina, Charlie Jeffries – Avoca Beach, Lochlan Jonquieres - Terrigal, Kirsten Miller - Umina, Zoe Hughes – Byron Bay, Joshua Jones – Cudgen Headland, Chantal Luxton – Cudgen Headland, Anthea Warne – Cudgen Headland, Liam Wilson – Cudgen Headland, Emily Byrne – Broulee Surfers, Ben Daniell – Batemans Bay, Craig Senior – Broulee Surfers, Xavier Smith - Tathra, Lawson Christiansen – Caves Beach, Amy Gosling – Caves Beach, Kyle Lehmann – Catherine Hill Bay, Nicola Owen - Merewether, Bailey Proud - Redhead, Amelia Ross - Merewether, Kaimana Fittock - Bulli, Meghan Fox – Wollongong City, Zara Sharman - Bulli, Michel Tapia – North Wollongong, Stella Moore – Camden Haven, Keelan Ashburner – Warilla Barrack Point, Jayden Goodair – Warilla Barrack Point, James Finn - Newport, Jonah Gerritsen - Queenscliff, Olivia Heaton - Newport, Lily Marsters - Manly, Ryan Pearson - Newport, Jami Prowse – North Curl Curl, Georgia Singleton - Manly, Brooke Dixon - Wanda, Emily Eaves - Wanda, Connor Levings - Elouera, Alex Rampoldi – North Cronulla, Zach Roja – North Cronulla, Kiera Warn - Wanda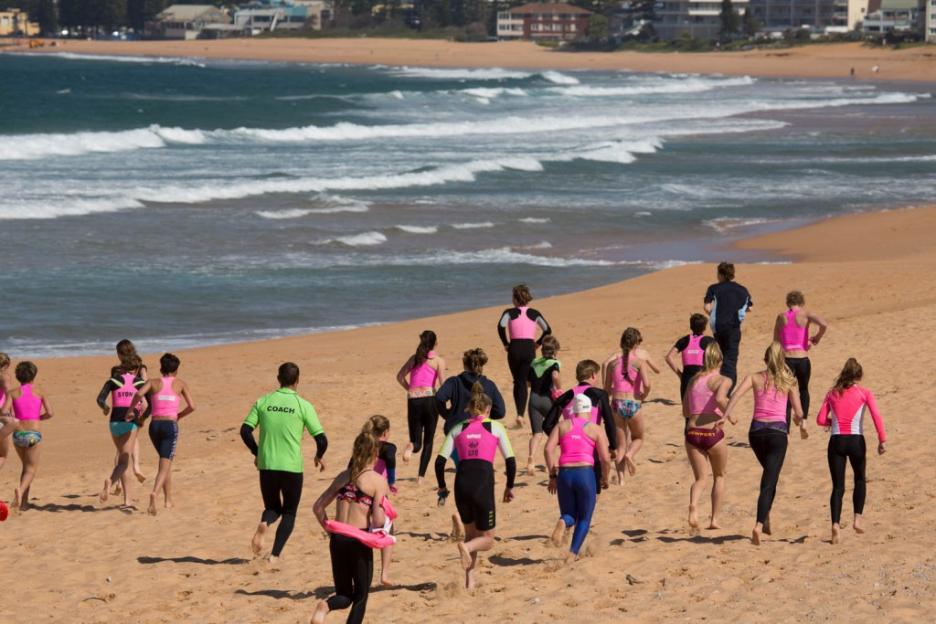 By Matt Miller, SLSNSW - Pictures credit - SLSNSW, 2014.