July 20 - 26, 2014: Issue 172
Day Two of racing for the RPAYC Mid Winter One Design Regatta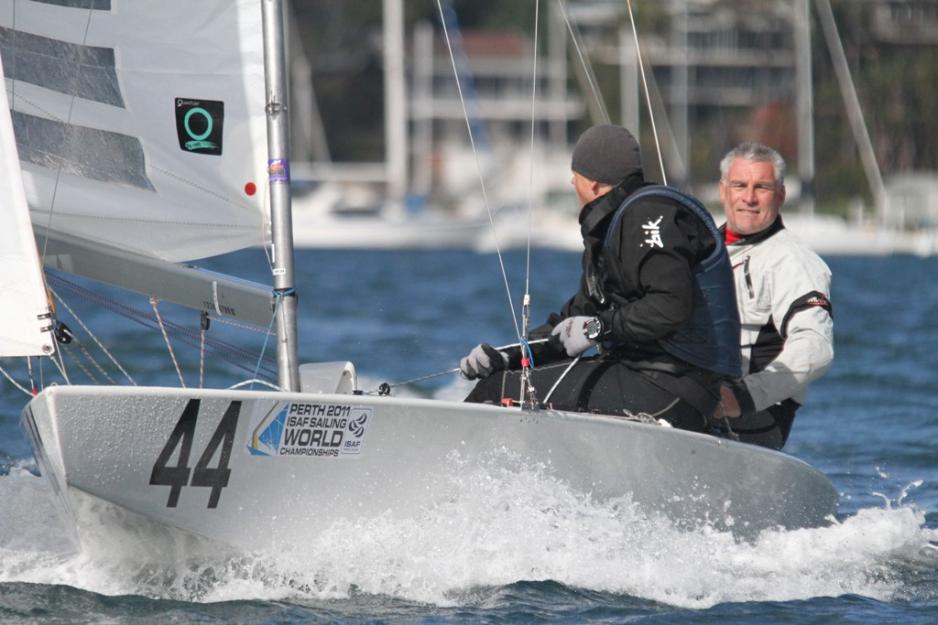 Day Two of racing for the RPAYC Mid Winter One Design Regatta
After defrosting from Saturdays racing and enjoying the post race analysis back at the Alfred's teams arrived fresh and ready to get back onto the water.
Racing got under way on time with strong south westerly winds as happens in winter the breeze wasn't behaving so after race 1 the course was shifted and remained with a steady 18-20 knot Southerly winds settling in for the afternoon.
With three races completed from Saturdays racing and with all races counting (no discards), the Pointscores across all five classes were tight, a mishap in today's race would cost competitors valuable points.
In the newly launched Elliott 7 Fleet, the battle for first place saw the skippers of Murray Gordon and Garry Gietz battled it out for first place honours, a poor race 5 costed Gietz valuable points. Gordon pulled off the win, followed by RPAYC Youth Development Squad Member William Dargaville taking second place ahead of Gietz who took out third place.
The strong southerly winds and longer course proved exciting for the ten strong Melges 24 fleet, with plenty of fast paced action on the course. Having a solid day on the water was Roger That, skippered by Cameron Miles, taking out first place by a comfortable margin. The battle for second was between Bandit and The Kraken swapping positions for each race. Bandit took second place with The Kraken a point behind taking third place.
The Etchells fleet enjoyed great competition as always. Top 40 skippered by Geoffrey Bonouvrie managed to re run their spinnaker halyard after losing it yesterday afternoon and start the day in dominating form taking a hard earned win. Second and third was a battle between Odyssey and Gezzabelle with Odyssey taking second place a point ahead of Gezzabelle.
The Star fleet showed aggressive starting tactics, with all boats fighting for the same end. Getting off the line well was Finer Still, skippered by Jason Antill, who showed good consistency off the line, however Rob McMillian on Death Star slowly moved him down with good upwind pace tking out first place. Second and third place was between NB Laser and Finer Still, NB Laser taking second place 2pts ahead of Finer Still.
The Ynglings from the RSYS tussled with the Pittwater chilly Southerly winds. Evie skippered by Karyn Gojnich continued her winning pace taking out first place. Miss Pibb and Meridain taking second and third place.
This was the inaugural Mid Winter One Design Regatta, block out July 2015 for the next Mid Winter One Design Regatta.
The RPAYC welcomes all boat owners to participate in club events, contact the Sailing Office for further information or visit http://rpayc.com.au/sailing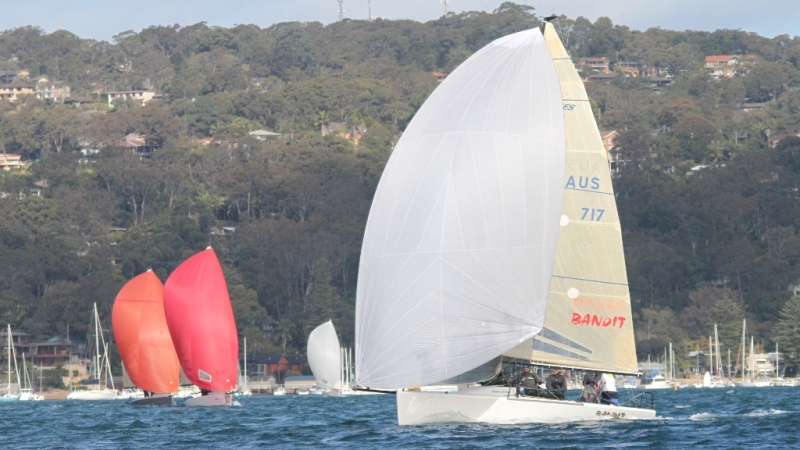 Final placings where:
Melges 24s:
1st - Roger That – 9pts
2nd - Bandit – 14pts
3rd - The Kraken – 15pts
Elliott 7s:
1st - Gordon – 12pts
2nd - Dargaville – 17pts
3rd - Gietz – 23pts
Etchells:
1st - To 40 – 7pts
2nd - Odyssey – 20pts
3rd - Gezzabelle – 21pts
Stars:
1st - Death Star – 7pts
2nd - NB Laser – 17pts
3rd - Finer Still – 19pts
Ynglings:
1st - Evie – 7pts
2nd - Miss Pibb – 11pts
3rd - Meridian – 20pts
Full results can be found on the RPAYC website
http://rpayc.com.au/results/2013/events/midwinter/series.htm
Photographs can be viewed on the RPAYC Facebook page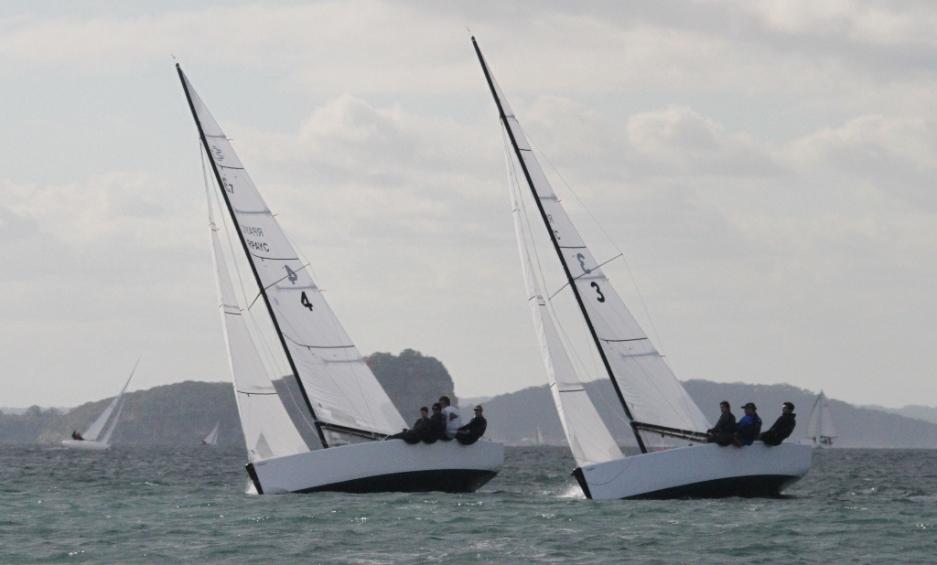 Article and Photographs by T.Spithill/B.Rourke Media, 2014.