October 19 - 25, 2014: Issue 185
88th Grand Opening Day of the Royal Motor Yacht Club - Broken Bay 2014 – 2015 Boating Season
A large fleet of wonderful motor yachts, sail yachts and representative vessels from the NSW Water Police, Marine Rescue NSW and even the wonderful Blue Peter saluted the Broken Bay Royal Motor Yacht Club's newest Life Member, Commodore Peter Haig and Royal Australian Navy Commodore Peter Leavy alongside the Commodores of St George Motor Boat Club, Robert Taylor, The RMYC Port Hacking Commodore Peter Lay, Kuring-Gai Motor Yacht Club Commodore Philip Alchin, Royal Sydney Yacht Squadron Commodore Richard Chapman, Commodore of the RMYC Point Piper, John Barbouttis and Keren Muir-McCarey, Unit Commander of Marine Rescue Broken Bay during Saturday the 18th of October Official Opening of the RMYC Broken Bay's Boating Season.
As the fleet headed out onto Pittwater all dark clouds cleared, a fresh breeze picked up to move yachts from the RMYC, Royal Prince Alfred Yacht Club and Avalon Sailing Club in an on water display that epitomised what the estuary is about.
Extracts from Commodore Leavy's address and Hon. Rob Stokes reply are in this Issue's Aquatics page.
Pittwater Online News has loaded a Photo Gallery of the Boat Parade and Salute HERE for those who wish to get a few pictures to keep for their own Family Albums and share some of this year's opening here.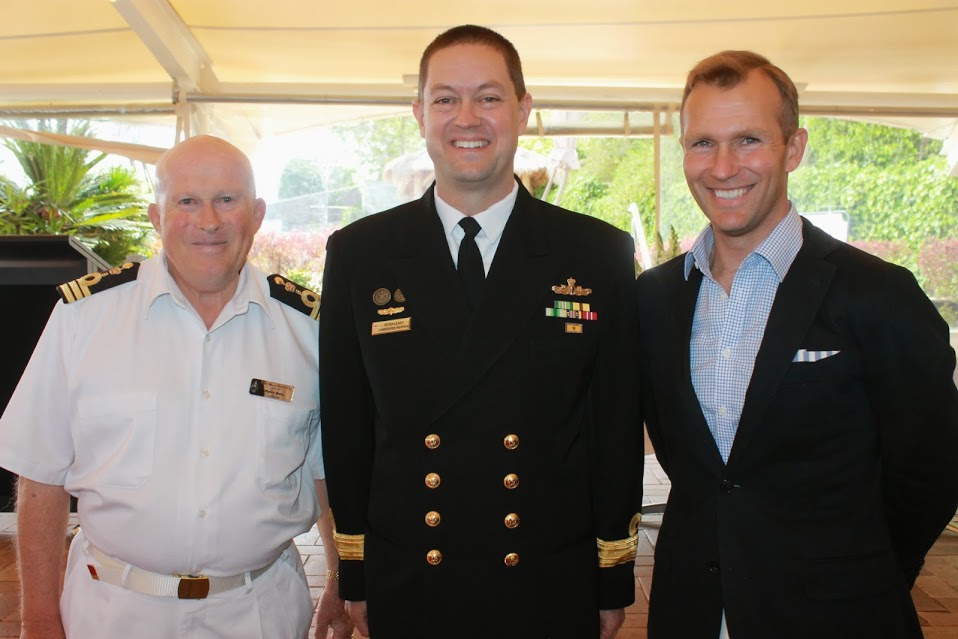 Royal Motor Yacht Club Broken Bay Commodore Peter Haig, Commodore Leavy RAN, Hon. Rob Stokes, MP for Pittwater.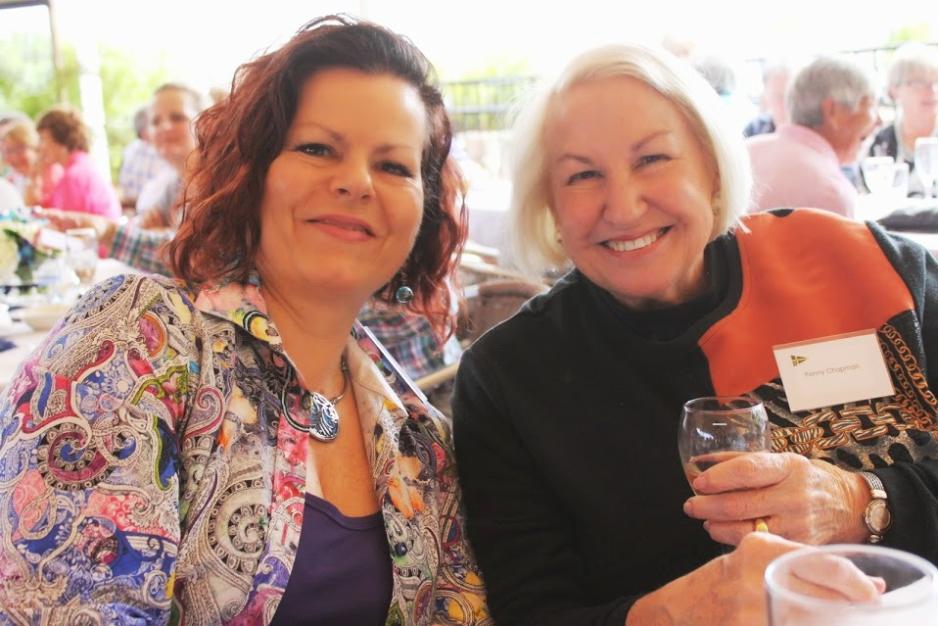 Jacki Osborn and Penny Chapman.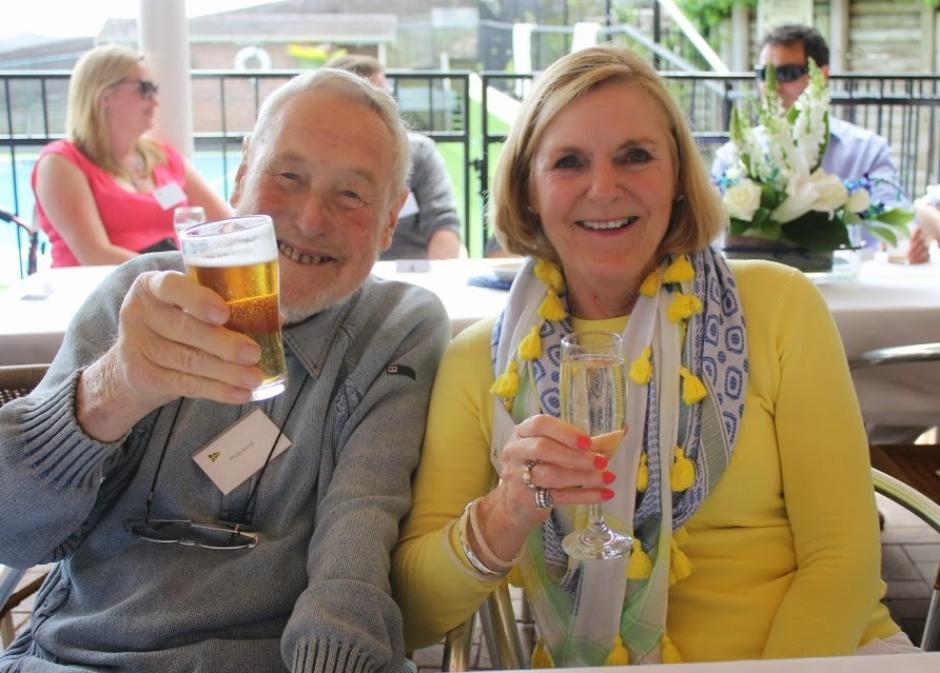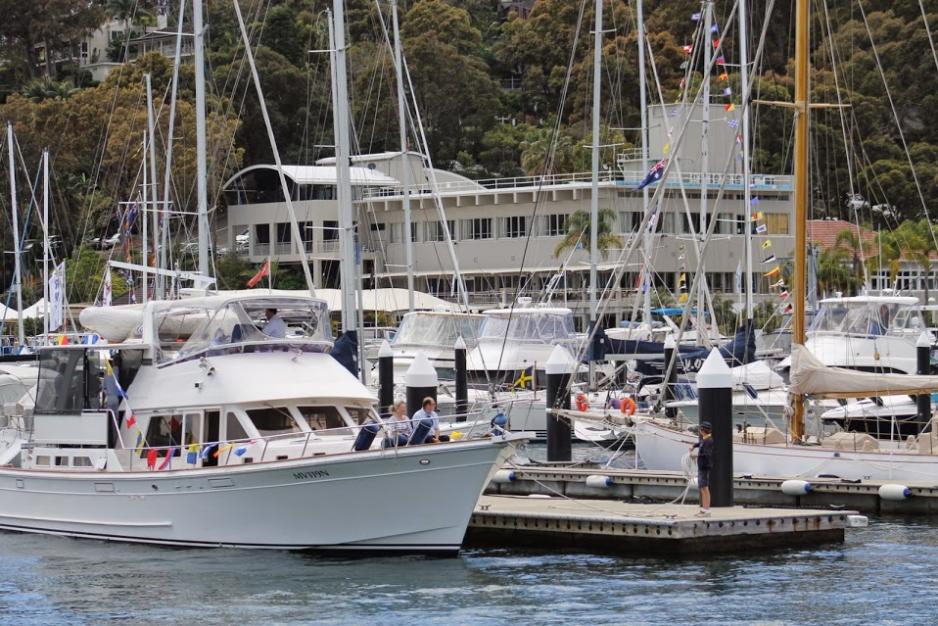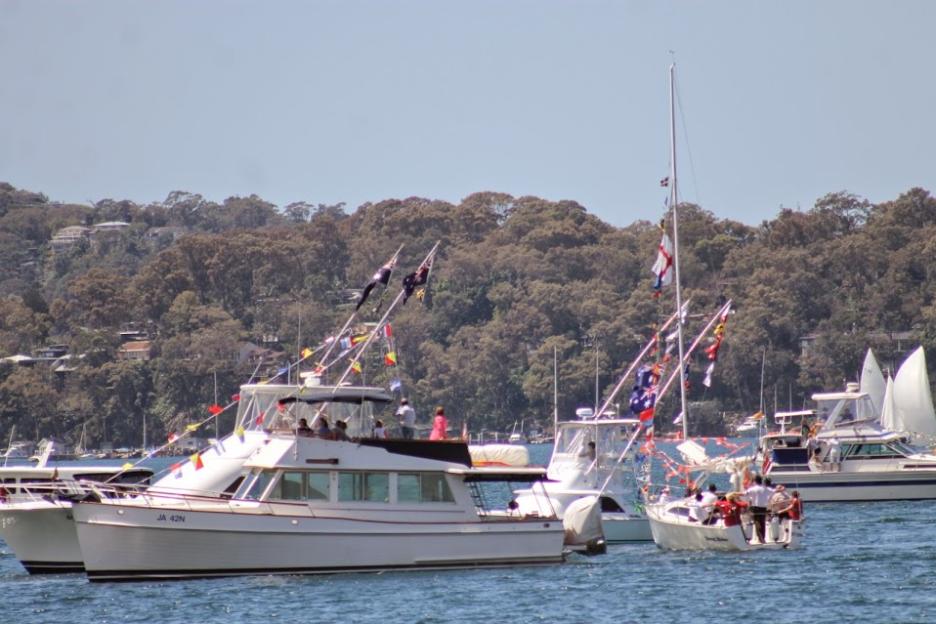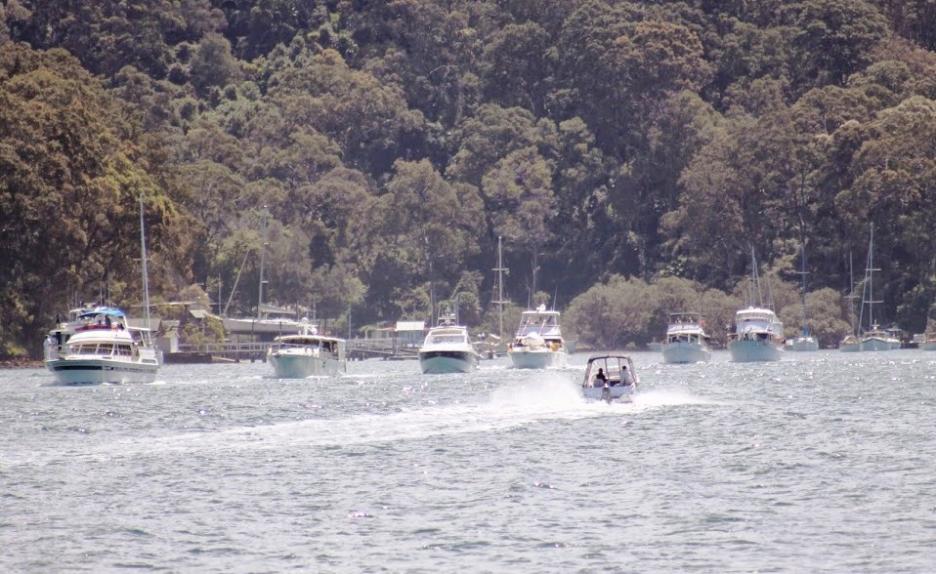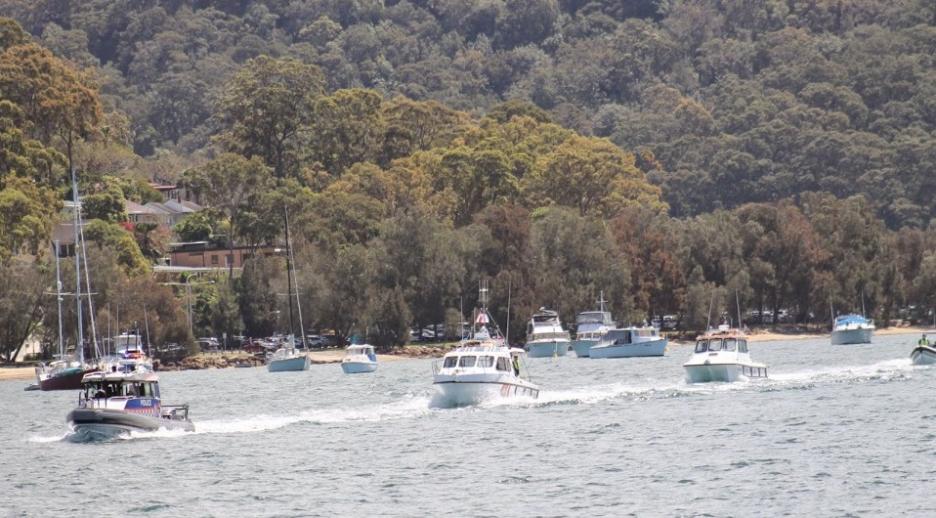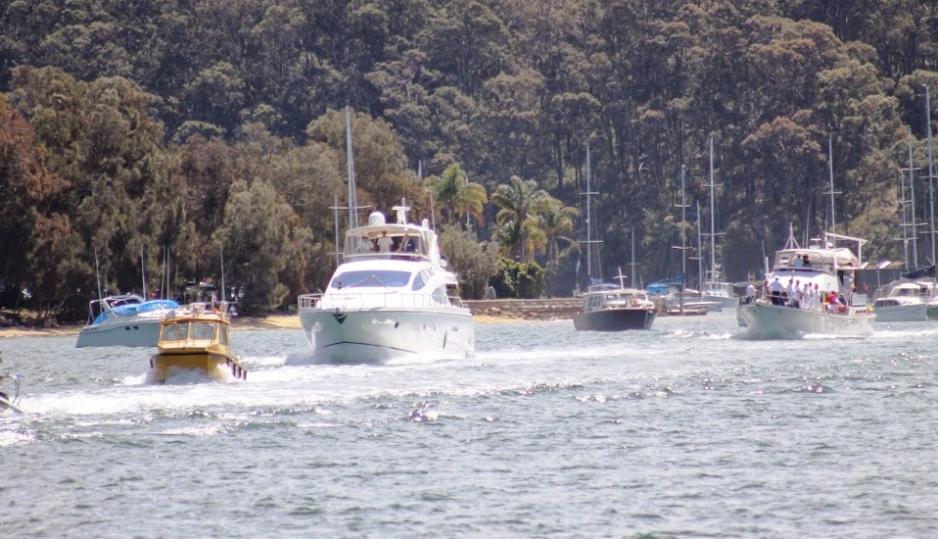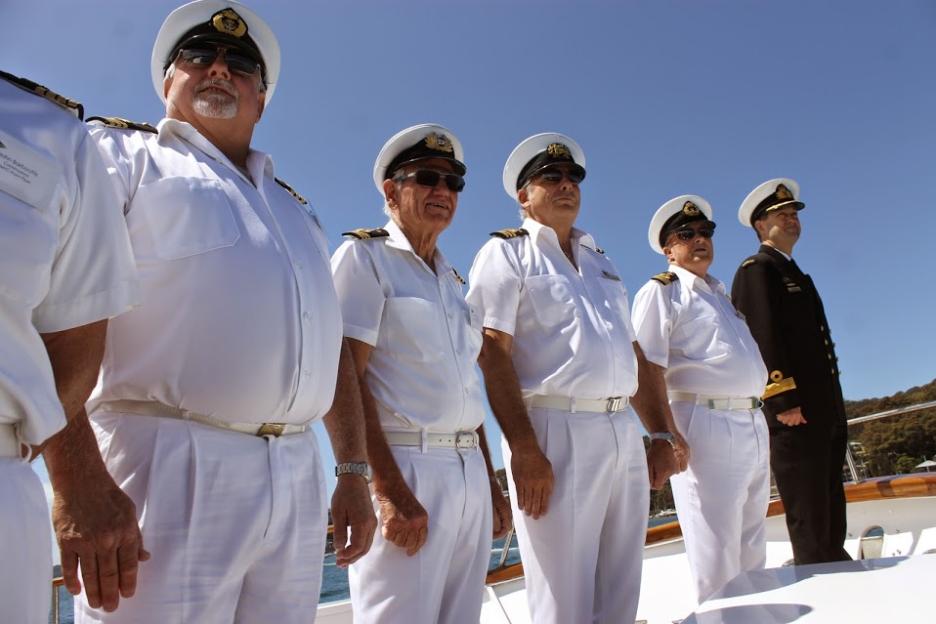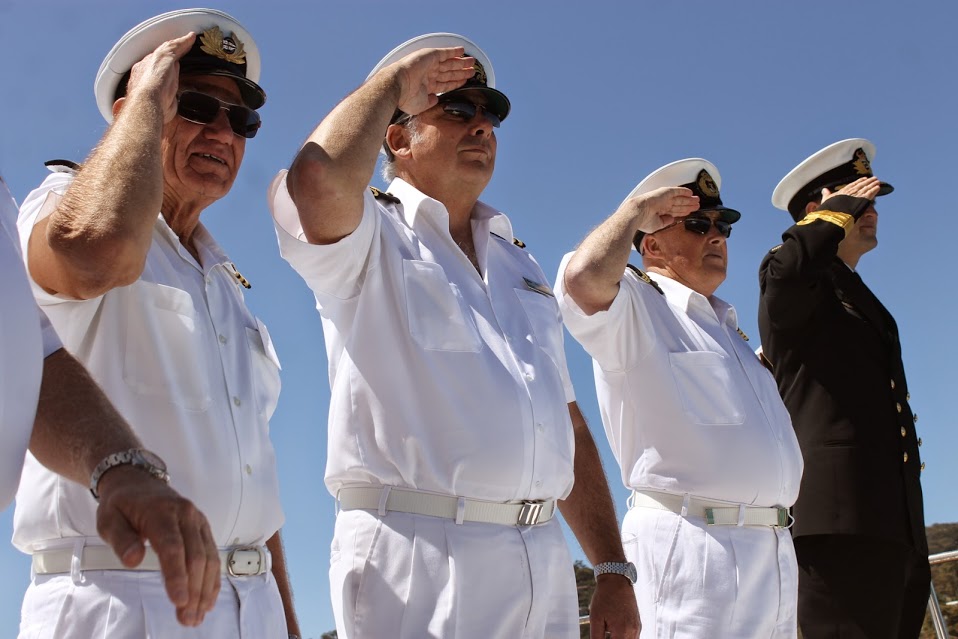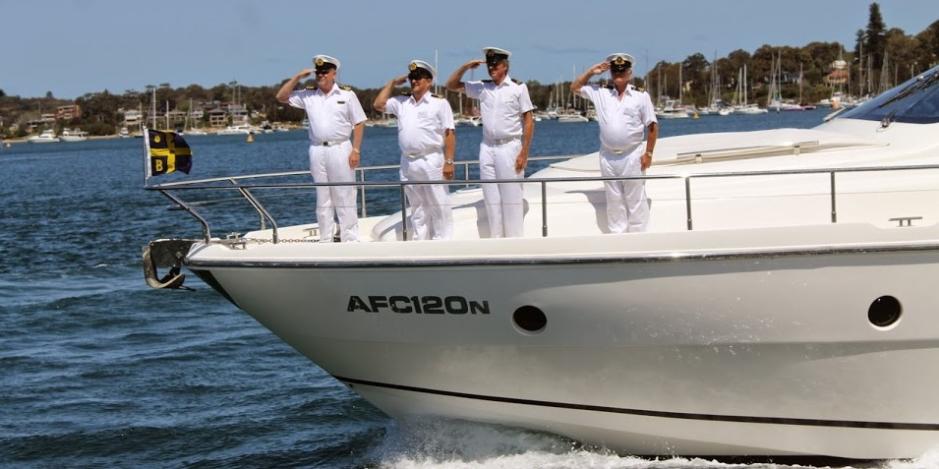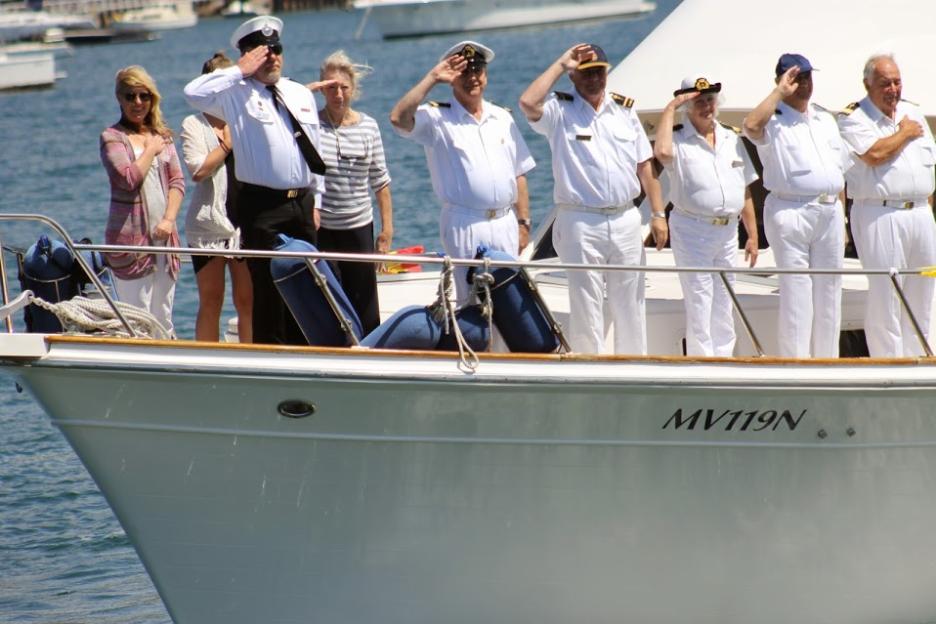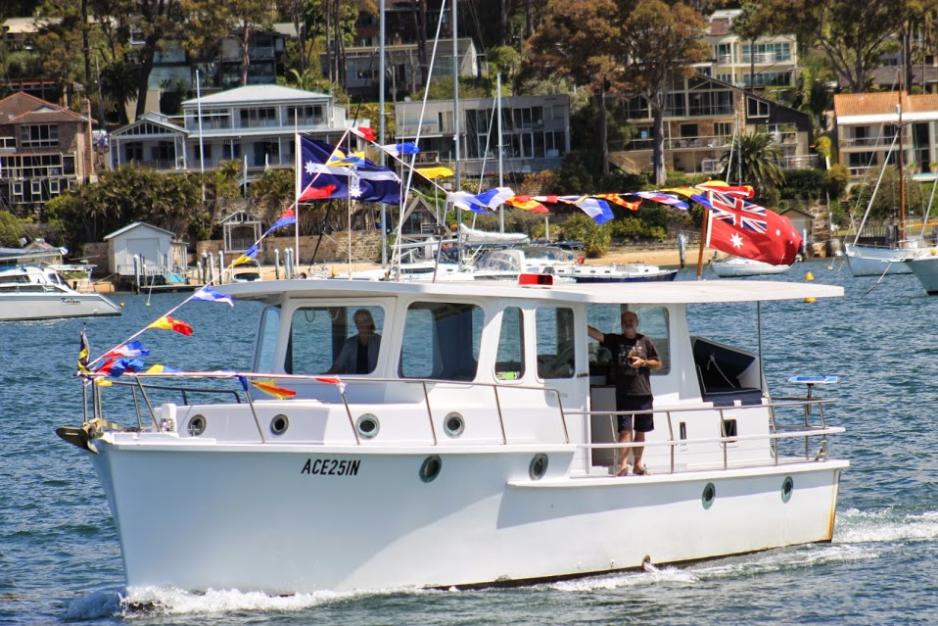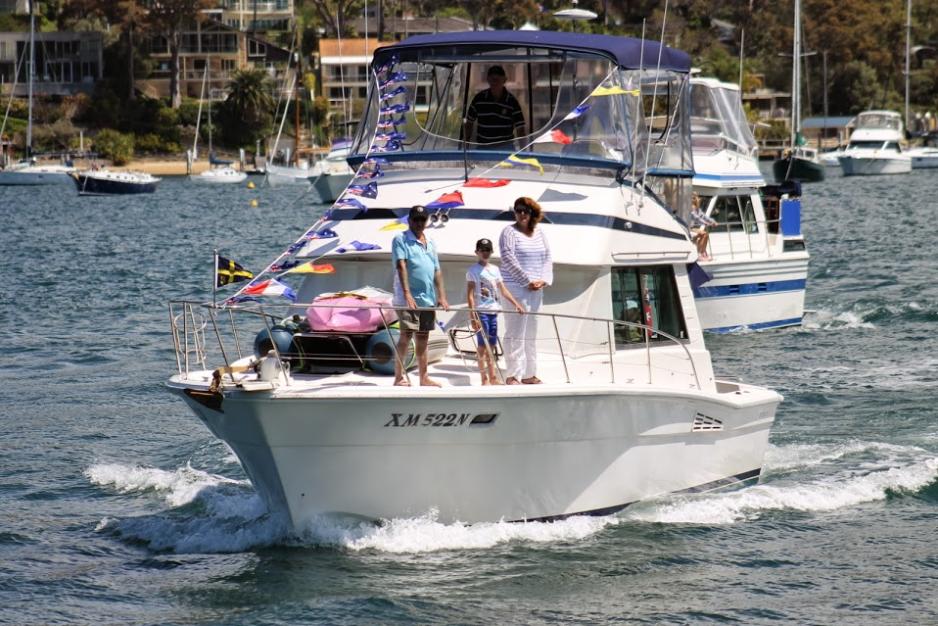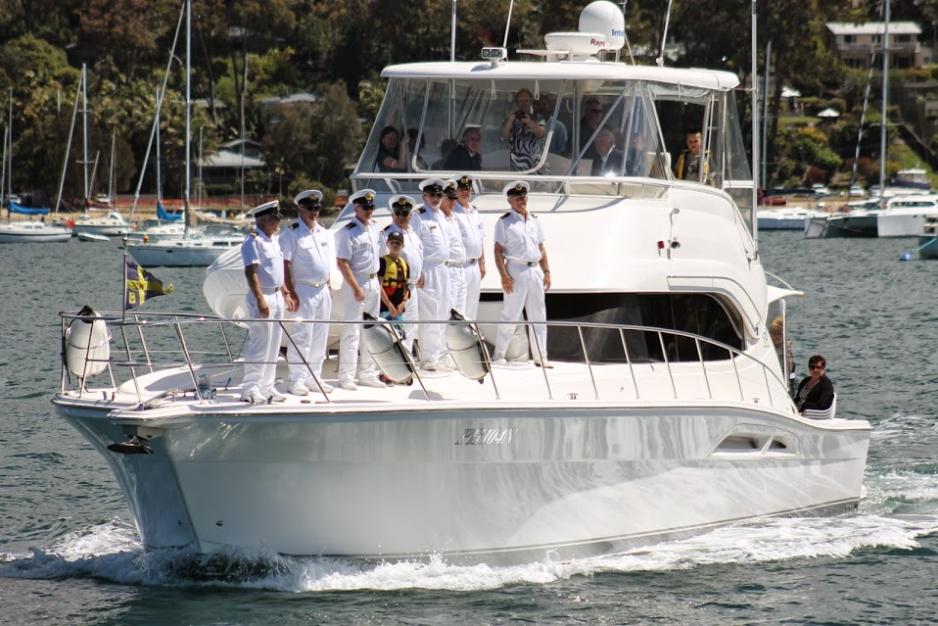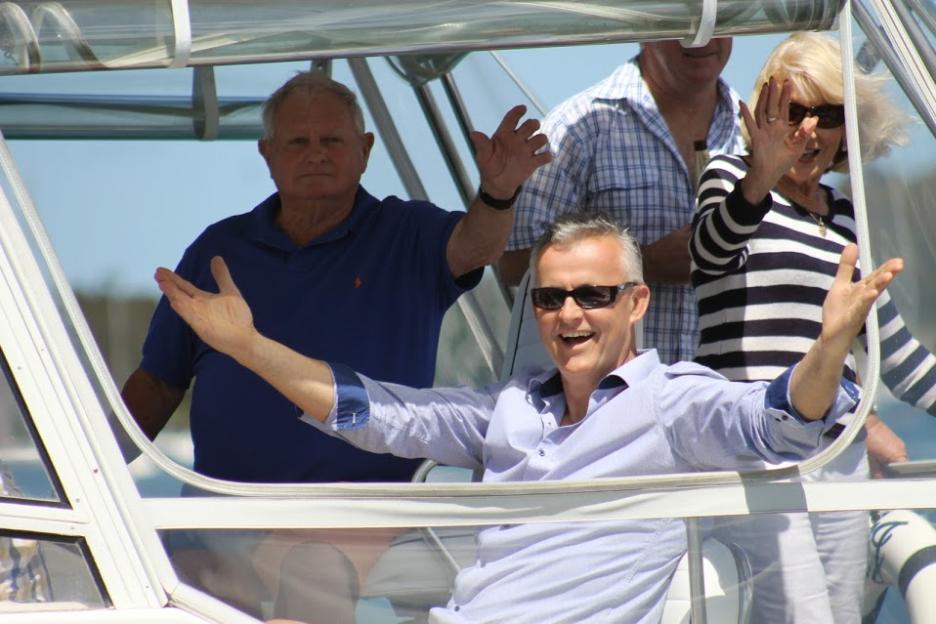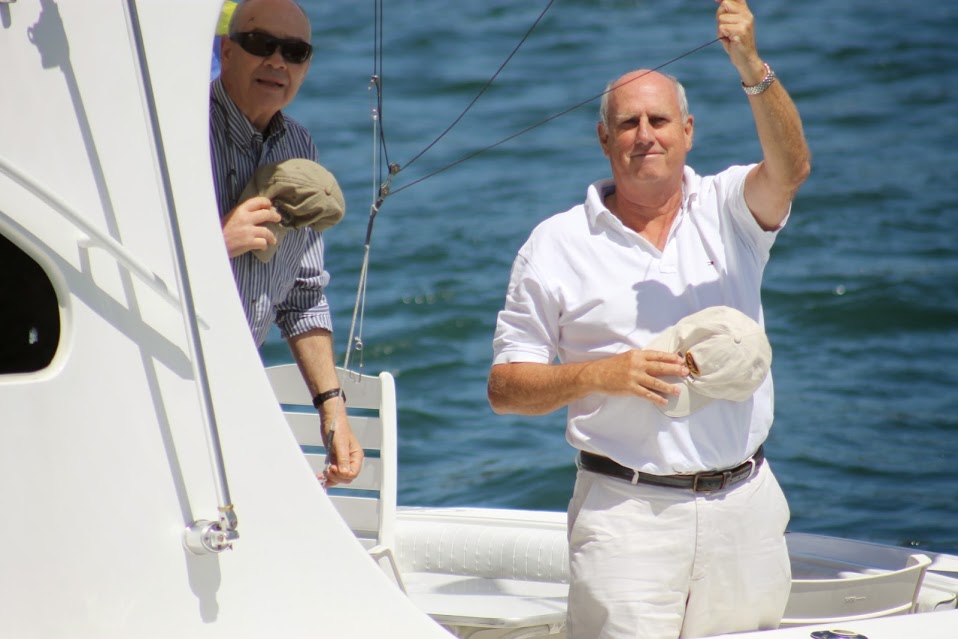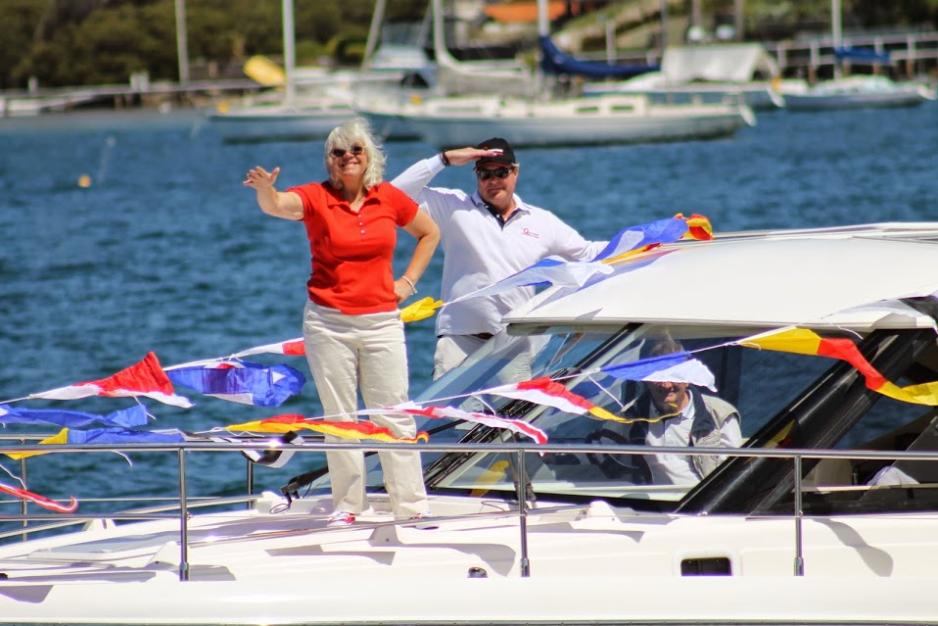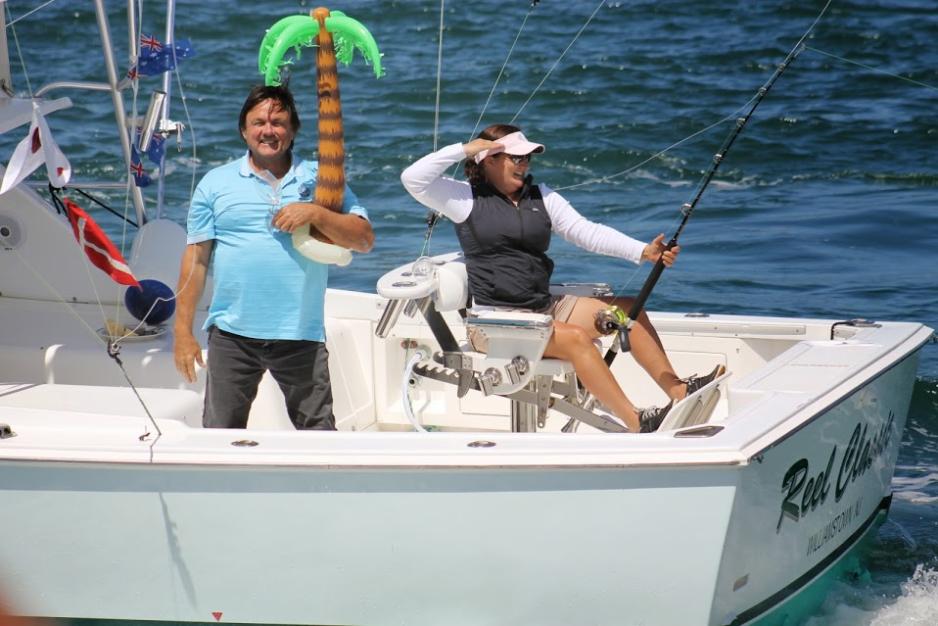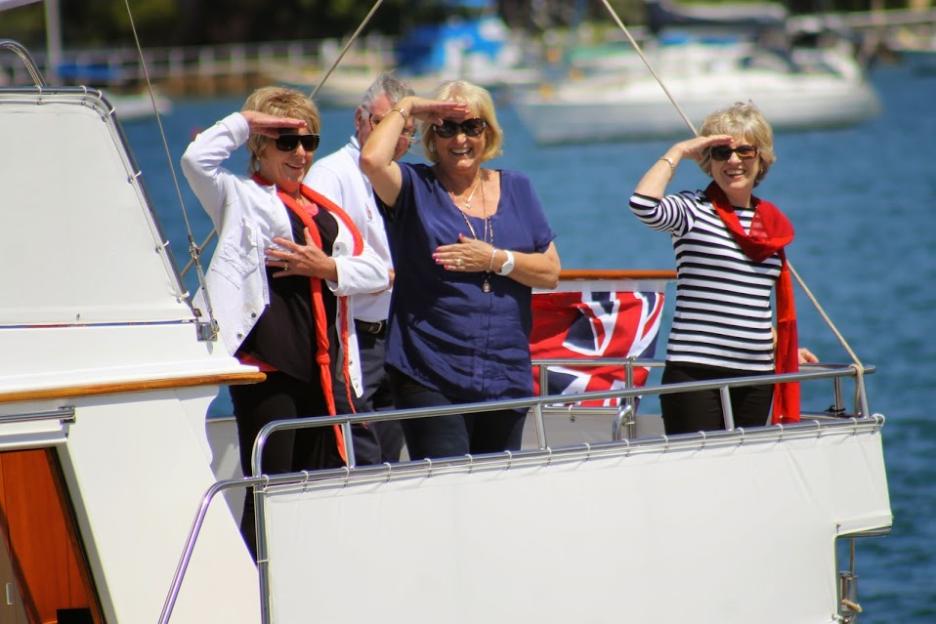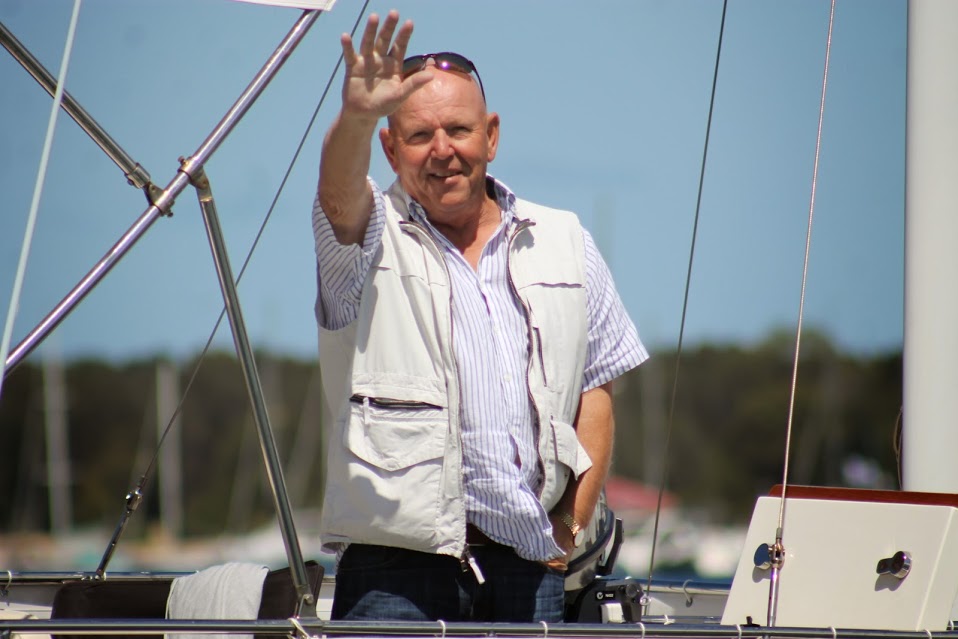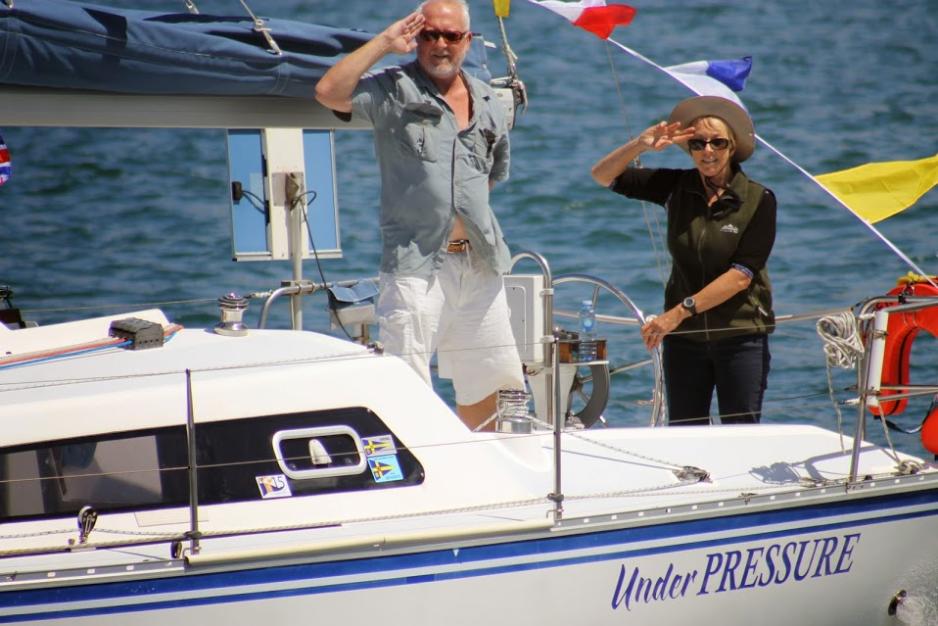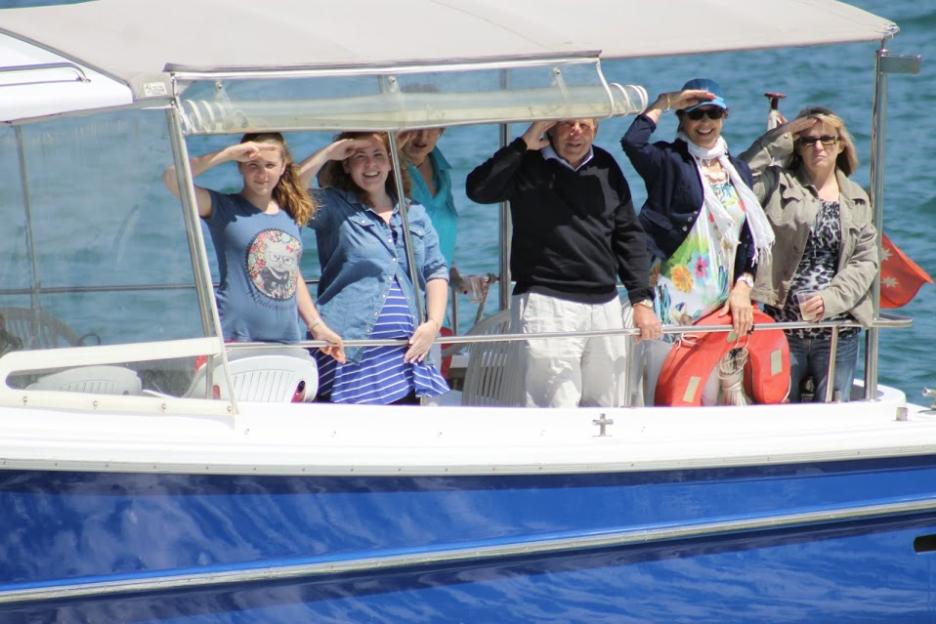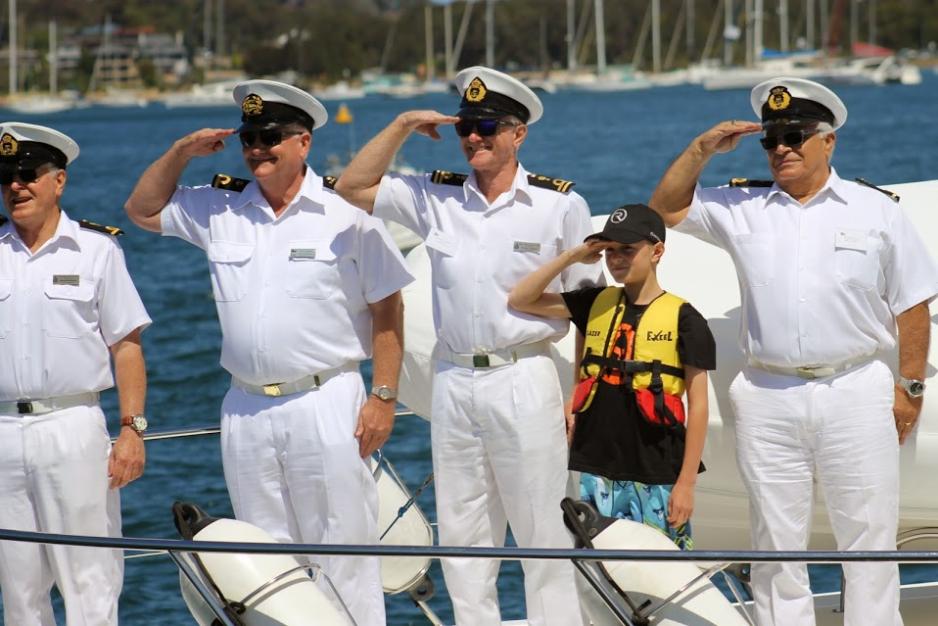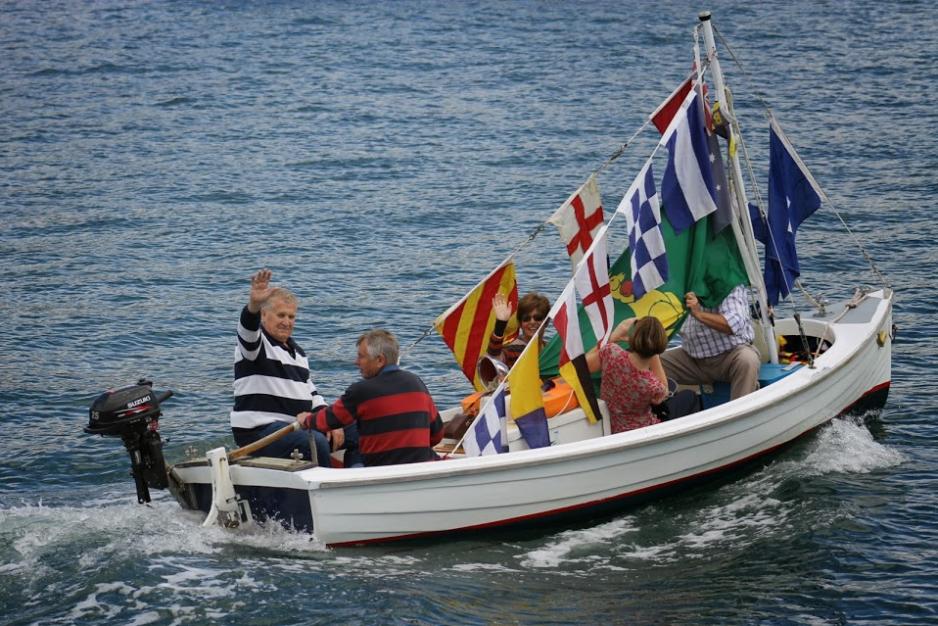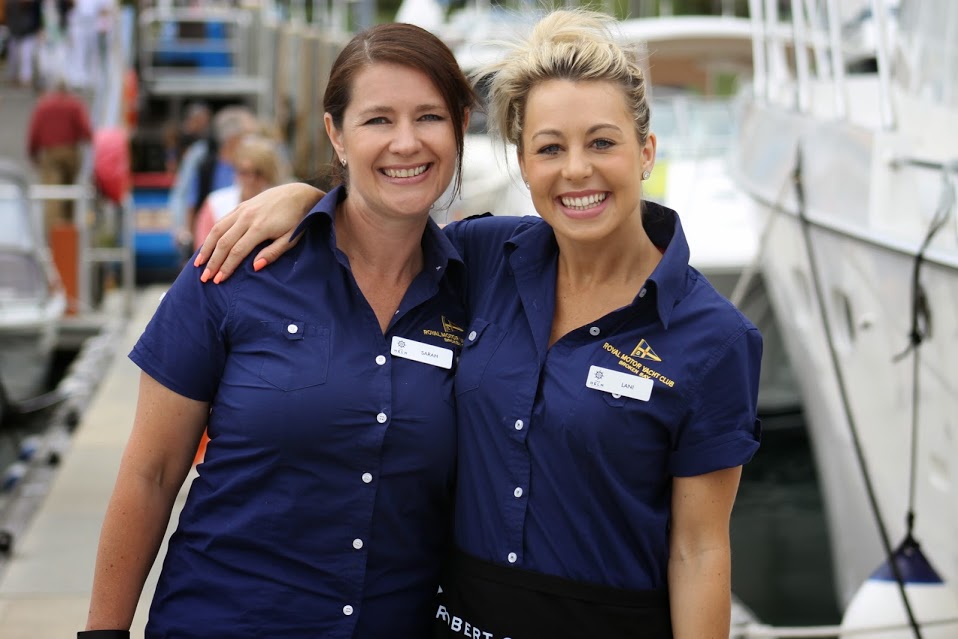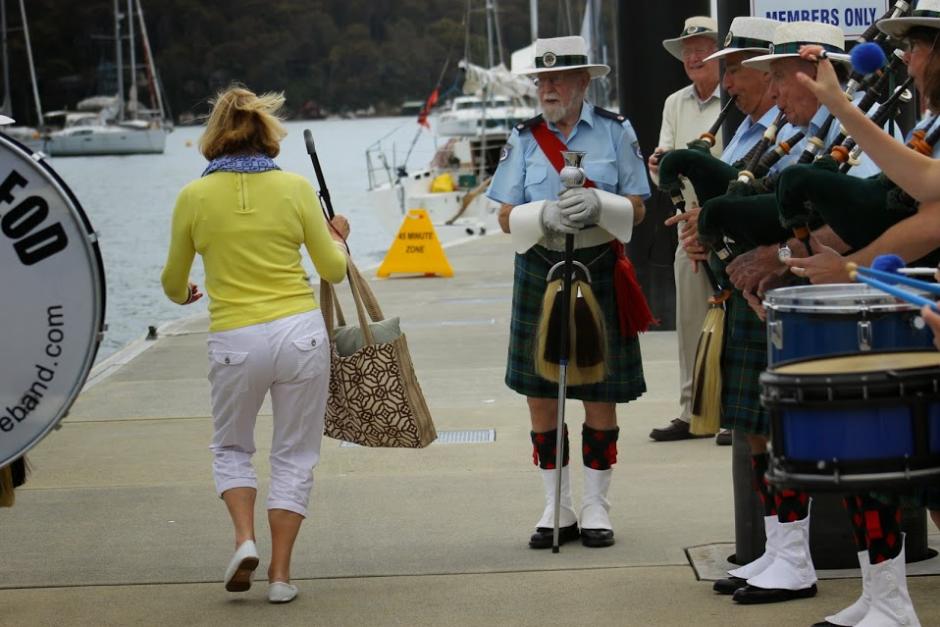 Pictures by A J Guesdon, 2014