December 21 - 27, 2014: Issue 194
Pittwater's 2014-2015 Ocean Swim Series Provides a Festival of Ocean Swims For Young and Old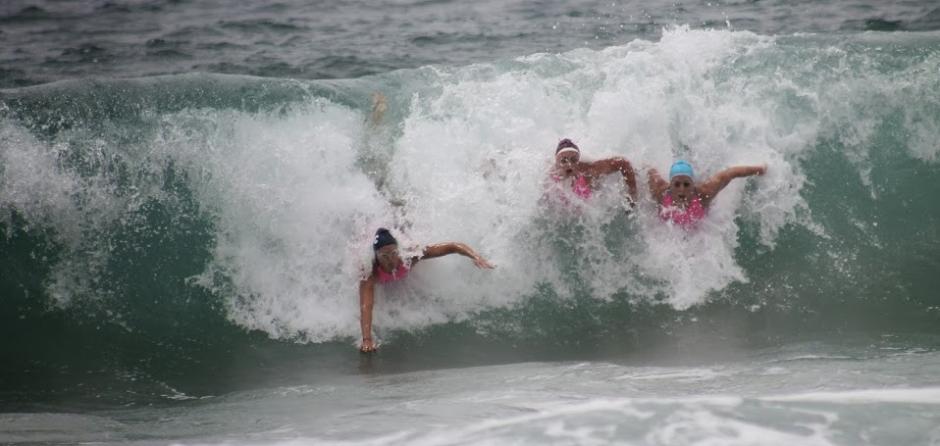 Pittwater Ocean Swim Series Provides a Festival of Ocean Swims For Young and Old
Ocean swimmers, young and old, are swimming numerous laps and swimming out to sea to build their stamina for the ocean swim season which is now underway.
The Bilgola ocean swim on Sydney's Northern Beaches kicked off the Pittwater Series with a 1.5km swim at the picturesque location on Sunday 14 December..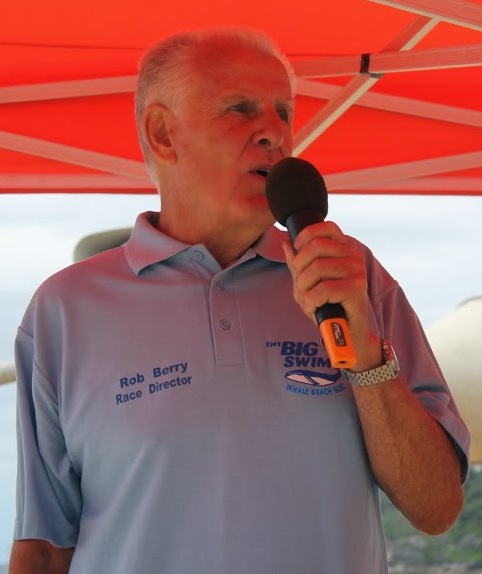 According to Rob Berry, one of the Pittwater Series organisers, there will be ocean swims at Bilgola 14 December, Newport 4 January, Avalon 11 January, Mona Vale 18 January and the Big Swim (Palm Beach to Whale Beach) on 25 January.
"It is literally a festival of ocean swimming to test the abilities of the competitors with an ocean swim every weekend in January. It's an exciting time for ocean swimmers and many have been training hard to make sure they complete each event and hopefully improve their times.
"These are some of the best organised ocean swims in Australia and we have competitors from around the metropolitan area, Interstate and across the globe, ready to take on the ocean's elements to complete the designated course. It's a wonderful atmosphere
"There is free, council designated parking up to 2pm on each swim day. We are very grateful for the support Pittwater Council provides in the form of a grant and notifications in their media, to assist the promotion of the Series" said Rob.
"It really a sight to behold as hundreds of swimmers in waves of age groups start one after the other going through the surf break. It's a sea of legs and arms jostling for positions around the buoys.
"You can see the look of exhilaration on the swimmers' faces as the return to shore knowing they have conquered another ocean swim. Not only will competitors in the Pittwater Ocean Series be competing in one of the most scenic beach areas you will find anywhere, they will go in the draw for a fabulous prize if they complete three of the five swims in the series.
"it doesn't matter what time you record you will still go in the draw for the prize. So, anyone who does the required number of swims can win," he added.
The major prize offered for the Pittwater Ocean Swim Series includes a trip for two to Byron Bay to compete in the Byron Bay Ocean Swim Classic, staying at the BayRoyal Luxury Apartments for three nights. Return air fares are included sponsored by Travel View Avalon.
Some of the clubs will also be running shorter swims which are ideal for newcomers to ocean swimming. However these swims do not count towards the main prize.
Full details and online entries for each of the swims are available now on www.oceanswims.com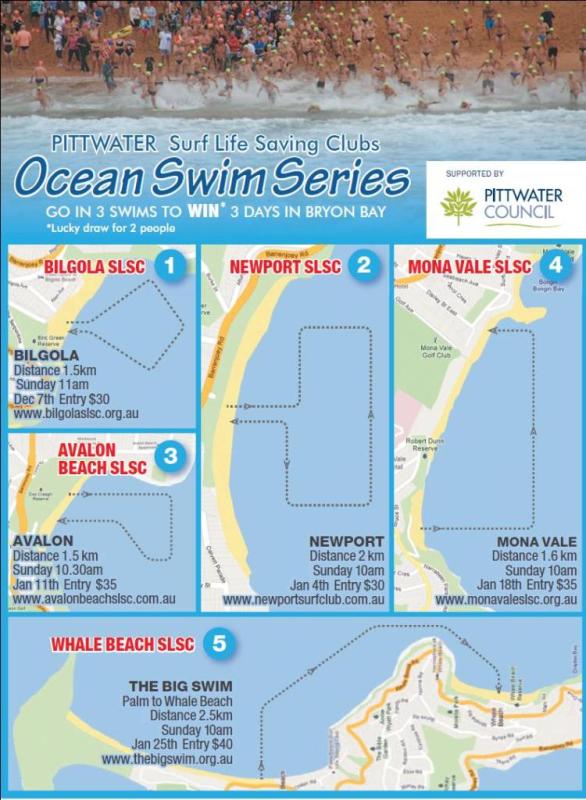 Article by John Guthrie, 2014 -Photos by A J Guesdon, 2014.