July 22 - 28, 2012: Issue 68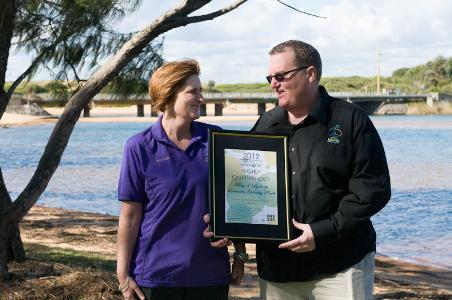 Michelle Houliston Assistant Manager and Neall Scott Manager with the award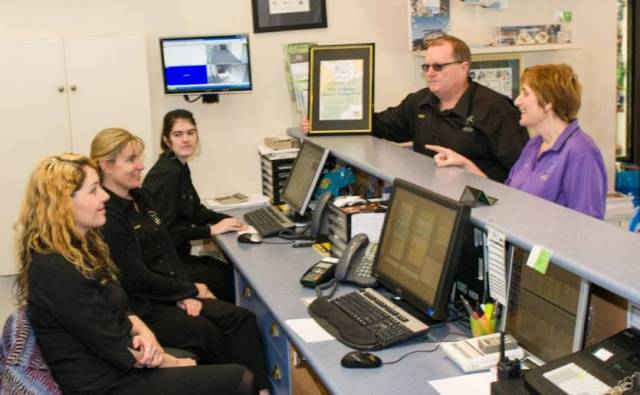 Park staff Melissa Cavanagh, Sarah Zanini, Catherine Black with Neall Scott Manager and Michelle Houliston Assistant Manager
LAKESIDE PARK RECEIVES TOURISM AWARD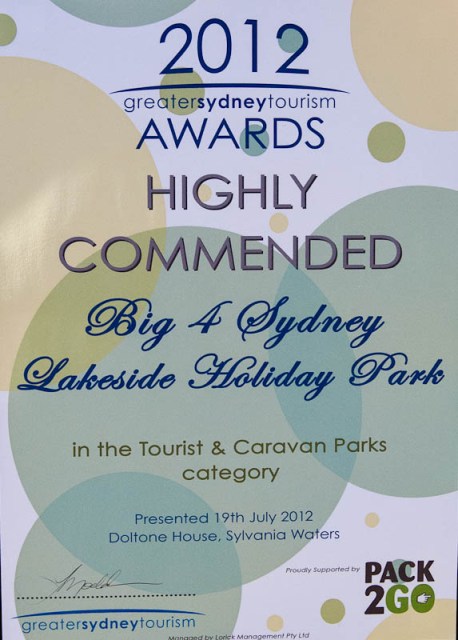 Pittwater's Lakeside Holiday Park at North Narrabeen has been awarded a highly commended in the 2012 Greater Sydney Tourism Awards. The park took out the award in the Tourism & Caravan Park category at a ceremony on Thursday 19 July held at Doltone House, Sylvania Waters. The award is sponsored by the NSW Government and the Tourism Council of NSW.
Managed on the Council's behalf by tourism operators APTM, Mayor Rose said he was delighted to hear that the park had received recognition. "Several improvements have been made to the park in the last year, such as a recycled water system and power-saving lights," he said. "The park has also been extensively landscaped with drought-resistant native plants. A new 'eco-lodge cabin' has also been installed as an example of sustainable accommodation.
"Significant work is also planned for this financial year, including 10 cabins and new roadways and pavements within the park," the Mayor said.
As well as improvements to facilities at the park, Lakeside has also shown its commitment to the northern beaches community by opening its doors to terminally ill children and their families last summer, through the locally based charity Pittwater Cares. It will host surf lifesavers from around NSW later this year when the Coastal Environment Centre next to the park presents its statewide Coastal Ambassadors program.
Mayor Rose said the Council would continue to promote sustainability and improve facilities at Lakeside in the coming year.
Lakeside park manager Neall Scott said he was delighted that his staff had received recognition for their hard work. "The park has a strong focus on customer satisfaction and we are committed to delivering memorable holiday experiences. We have combined this fantastic location with modern amenities and first-class hospitality. Lifelong memories are made at Lakeside and we are grateful to have been recognised for that." Mr Scott added.
For more information on the awards visit www.awards.sydneywidetourism.com.au
From Pittwater Council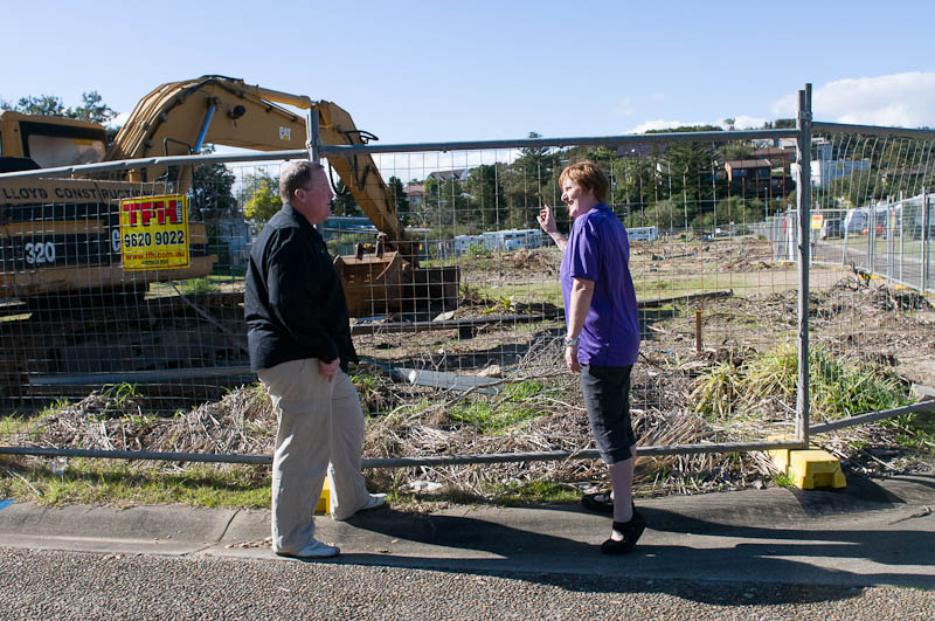 Neall and Michelle inspect site for the new cabins due for completion in December 2012