Help on the way for Northern Beaches residents - Hoarding and Squalor Program Expanded for Further Year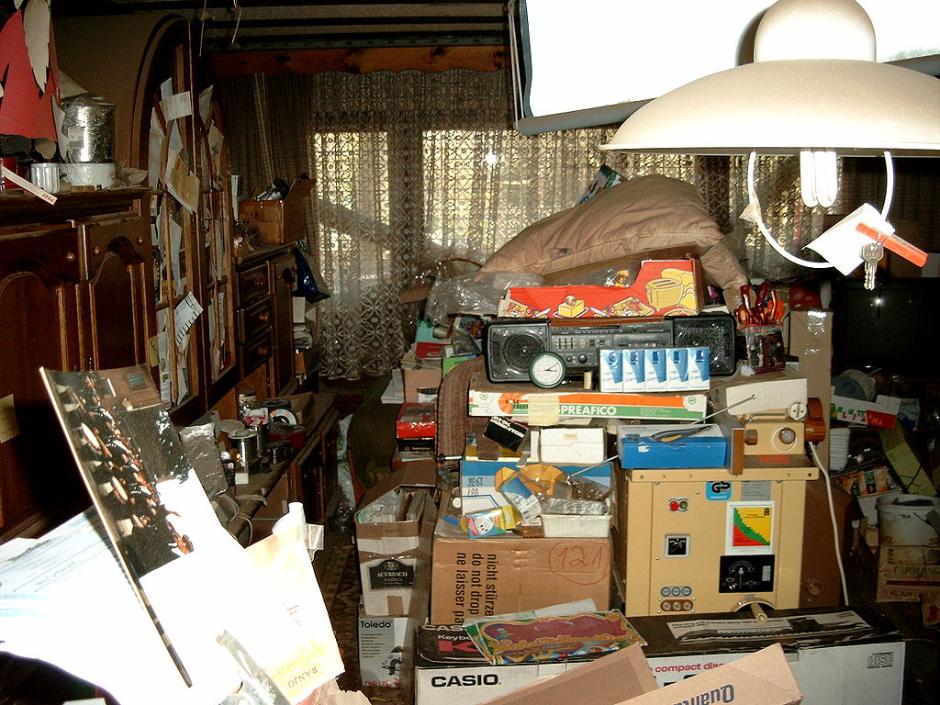 More help on the way for Northern Beaches residents -Hoarding and Squalor Program Expanded for Further Year
4 May, 2015
Community Care (Northern Beaches) (CCNB) is expanding its successful Hoarding and Squalor program for another year in order to help more Northern Beaches residents who are experiencing Hoarding Disorder.
The expansion means the program will now also help people aged under 70 and will be able to support those living in the Northern Beaches and Lower North Shore areas.
Hoarding Disorder occurs where a person is unable to stop accumulating items in their homes and has persistent difficulty parting with their possessions. The resulting clutter interferes with the proper use of rooms, causes social and personal distress, and can create serious health and safety hazards. The disorder is now officially recognised as a specific form of mental illness.
The Hoarding and Squalor program is free and recovery-focused. It involves CCNB conducting comprehensive assessments with consumers and carers, developing a care plan, then connecting people with the services they need to support their recovery.
These services may include behaviour therapy from specialised psychologists, de-cluttering and home re-organisation, rubbish removal, forensic cleaning, safety and risk assessments, pest removal, veterinary and animal removal assistance, and purchase of equipment to support the improved living environment.
CCNB will also help by facilitating communication with housing providers, clinical mental health services, doctors, hospitals, private landlords and real estate agents.
"We are currently 10 months into our original Hoarding and Squalor program and already CCNB has assisted 40 people living with hoarding and squalor. There is currently a waiting list – which this expanded program will reduce – and we have received multiple enquiries from people aged under 70 years so there is clearly significant demand for this important service," said Sarah Brisbane, CEO of Community Care (Northern Beaches).
"This program goes beyond providing treatment: it also encourages people living with hoarding and squalor to improve their quality of life in ways defined by them. CCNB will provide a clear access point into the mental health system, and also undertake outreach to ensure people living with these issues are able to access the service. Relationships will be developed over time and individuals encouraged to access the support," she said.
The extension of the Hoarding and Squalor program is being funded by Partners in Recovery Sydney North Shore and Beaches (PIR).
PIR is a federal government program designed to support people experiencing severe and persistent mental illness with complex needs, and their carers and families. The program involves coordinating multiple sectors, services and supports to work in a more collaborative, coordinated and integrated way.
Community Care (Northern Beaches) (CCNB) was appointed in early 2014 as the lead agency to manage the Sydney North Shore and Beaches Partners in Recovery (PIR) program. CCNB's role as a lead agency is to manage and coordinate services and relationships to benefit clients.
For more information about the Hoarding and Squalor program, phone: 9998 2900, Monday to Friday 830am – 430pm or visit www.ccnb.com.au
About Community Care Northern Beaches
Community Care (Northern Beaches) (CCNB) is a not-for-profit, non-religious organisation that was established in 1994 and is funded largely by state and federal governments. CCNB supports older people, people with a disability, people with a mental illness, people with dementia and the carers of these people – all living in the Northern Sydney region.
The organisation has 60 staff and manages more than 20 programs, all aimed at helping people who are vulnerable to maximise their independence, wellbeing, and participation in the community.
CCNB specialises in providing holistic support for people with complex needs. In 2013/2014 its oldest client was 101 and its youngest was one year old.