June 9 - 15, 2013: Issue 114
Mission Project Workshop
On Thursday 30 May representatives of the Peninsula Learning Community of Catholic Schools met at St Rose Primary School in Collaroy Plateau as part of a Mission Project Workshop. Students from Maria Regina Catholic Primary School in Avalon, Sacred Heart Catholic Primary School in Mona Vale and Mater Maria Catholic College in Warriewood joined students from 10 other schools to develop a plan of action for social justice within their school, parish and wider community.

Timor Leste was the focus for the children from Pittwater as they discussed the theme "Education - A Right for All". Maria Regina students were the original force behind Pittwater Community's friendship link with the village of Soibada in Timor Leste. Their enthusiasm and vigour is contagious and the students from Sacred Heart have excitedly taken up the quest for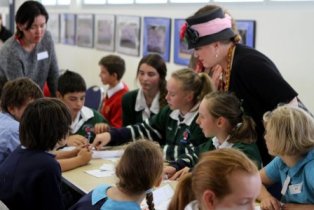 sustainable development and justice in Pittwater's sister village. The wider Pittwater community was officially linked to Soibada when a team of self-funded volunteers and members of Council travelled to Timor Leste in 2010.

Together the group of children came up with many innovative ideas to increase awareness of social justice issues and the situation for the children in Soibada. Although they have some fabulous fund raising ideas, they stressed that the relationship is not just about raising money – but also about the development of a friendship based on respect and cultural understanding. Jayden Haselbach of Maria Regina mentioned how each of us could do our little bit to help to repay the Timorese people for the help they gave Australian soldiers in WW2.

Watch this space for exciting events over the coming weeks that will be organised by the children of Pittwater to help their brothers and sisters in Soibada.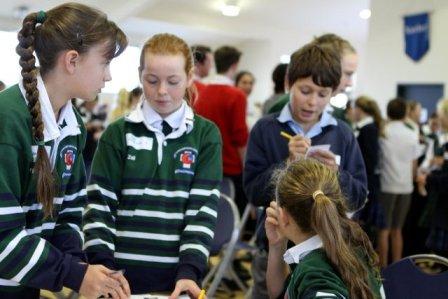 Pittwater Friends of Soibada is keen to work with all schools, community groups and churches in Pittwater to enhance the friendship relationship between the two communities. There are many ways to get involved. For more information or to book a presentation for your group contact Tamara Sloper Harding on tamara.harding@bigpond.com or https://www.facebook.com/pages/Pittwater-Friends-Of-Soibada/162612300466694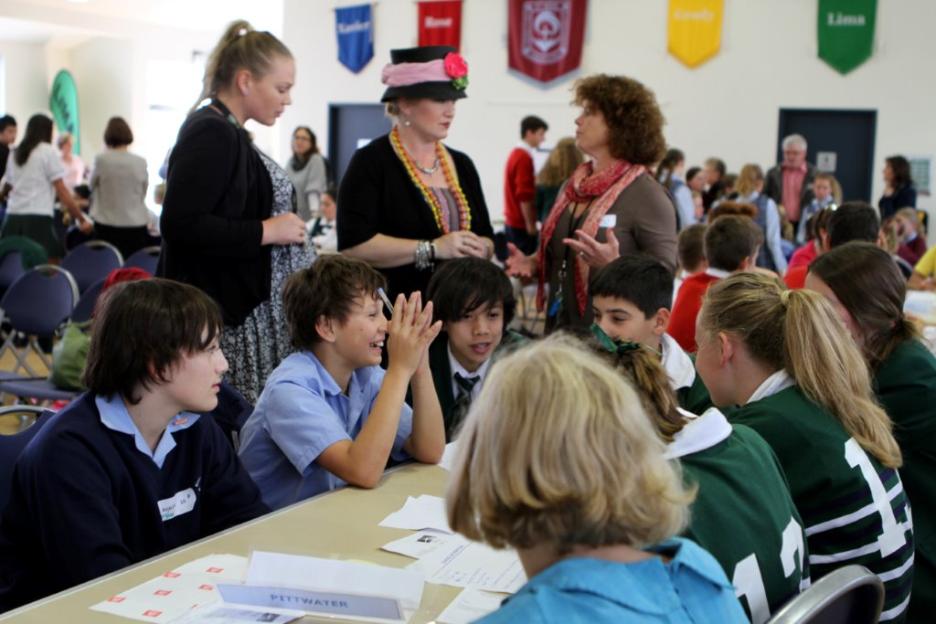 Above and below: Rebecca Billing and Chris McBride, and children from Mater, Sacred Heart and Maria Regina schools in Pittwater.