January 11 - 17, 2015: Issue 197
Johnny & Robey Carter's Palm Beach Ironman Compand Swimming 2015
Johnny & Robey Carter's Palm Beach Ironman Comp 2015
by Joanne Seve
January 5th, 2015
Johnny Carter and his daughter, Robey are back teaching swimming and having intensive swimming classes from 7am week-days at the Palm Beach Pool this Summer holidays. They are both looking younger than last year! Maybe the fresh morning sea air has something to do with it?!!
Because the Palm Beach ocean pool was being cleaned this morning, Johnny and Robey held an "iron man" comp at 12:30pm today instead.
Some of the action from this Junior Ironperson Comp:
Palm Beach ocean pool ready for Johnny & Robey Carter's "iron man"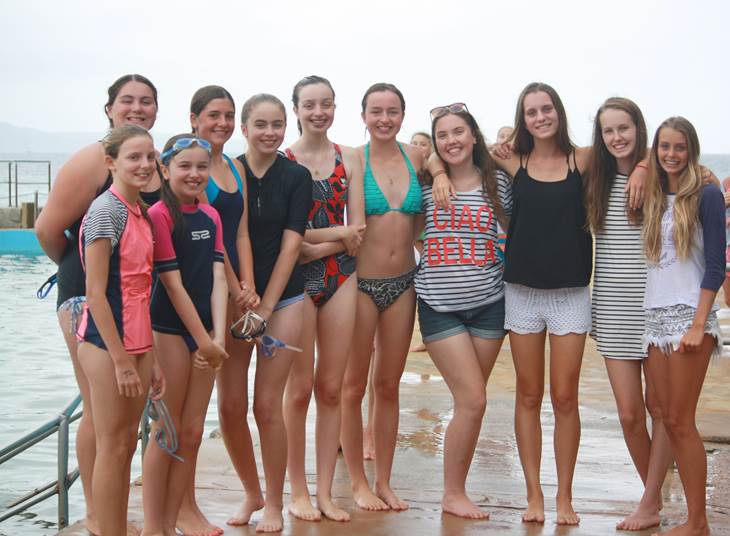 L to R: Josephine Curtin, Alexandra Mitcherson, Genevieve Kelly, Elizabeth Mitcherson, Elizabeth Kelly, Bernadette Kelly, Therese Kelly, Lucie Malone, Eleanor Eckton, Gemma Wood & Katie Spencer
Swimming relay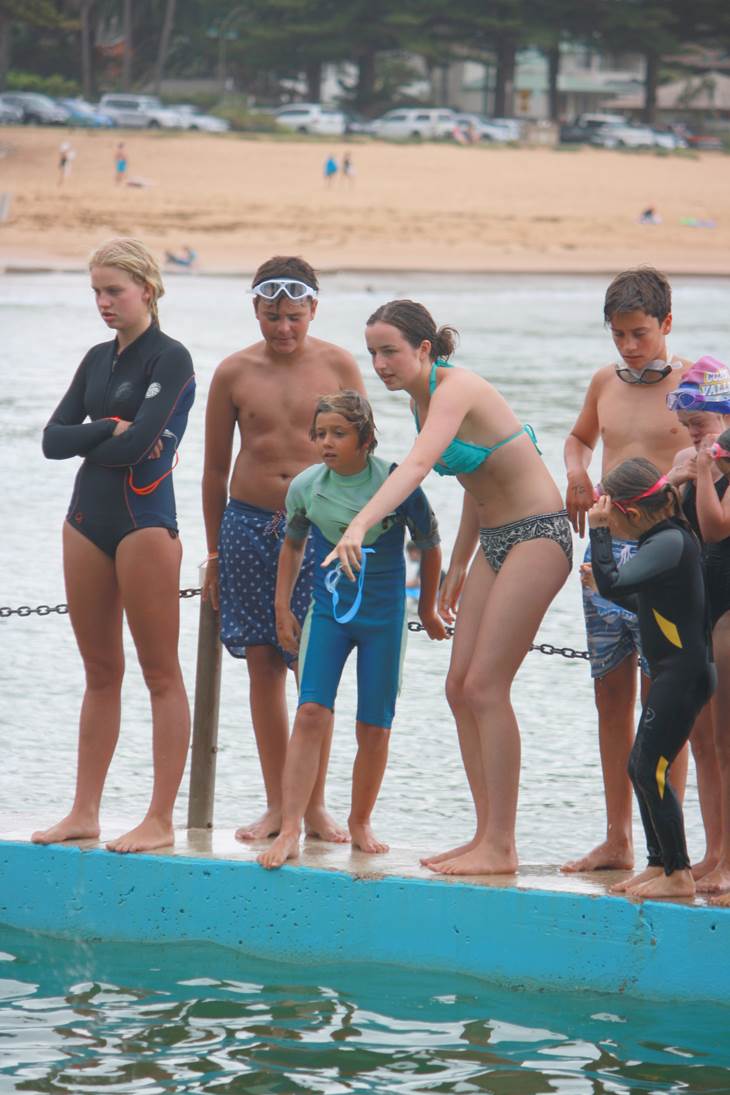 Relay splash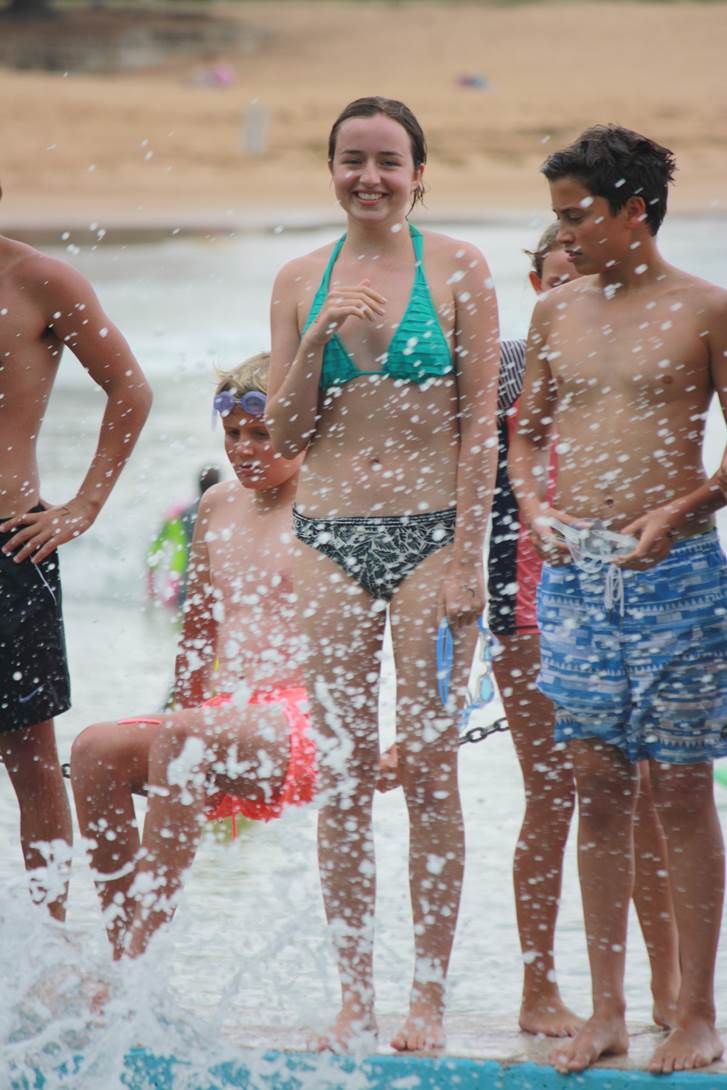 Diving in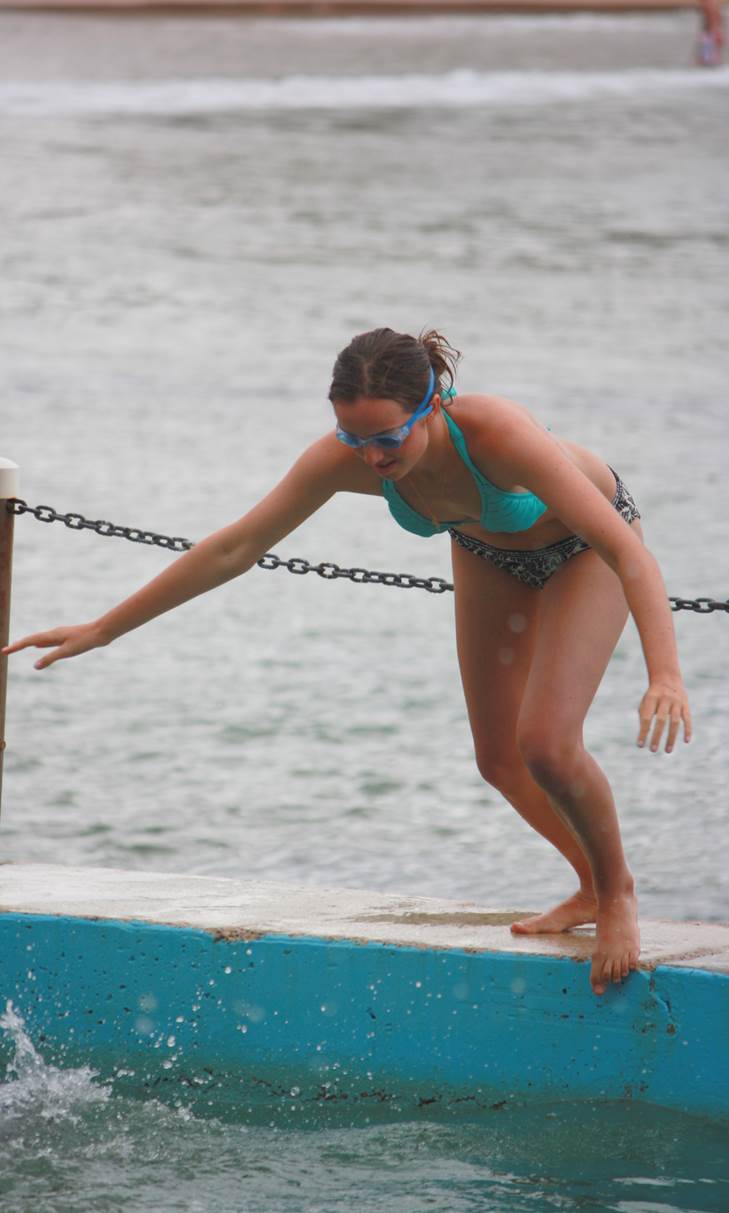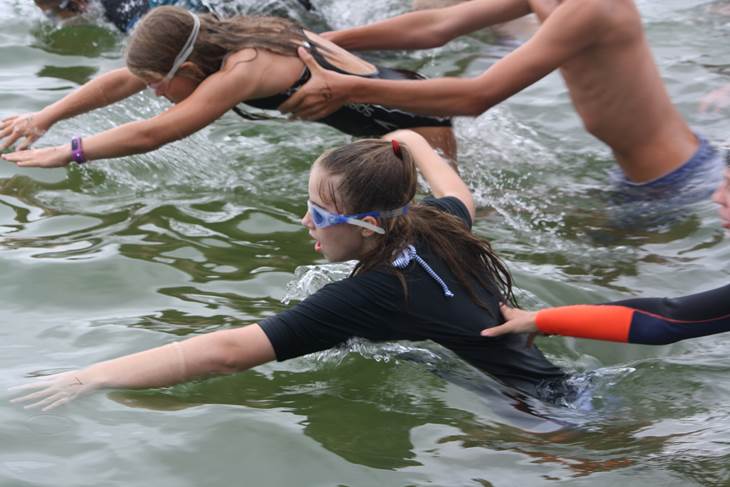 Bernadette on her mark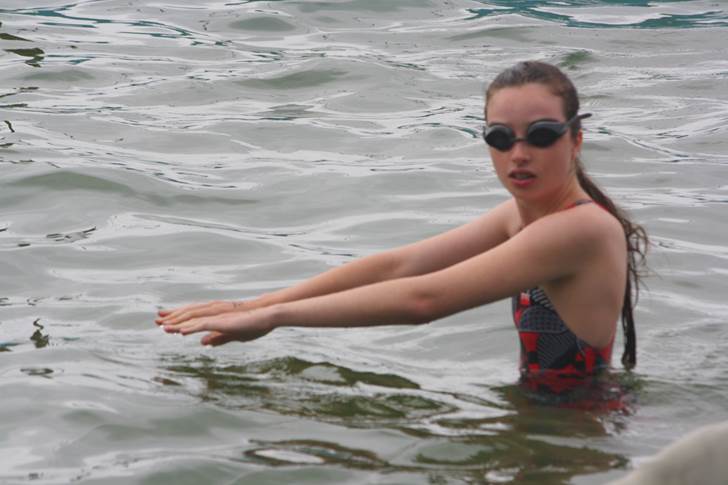 Tug of War – Round 1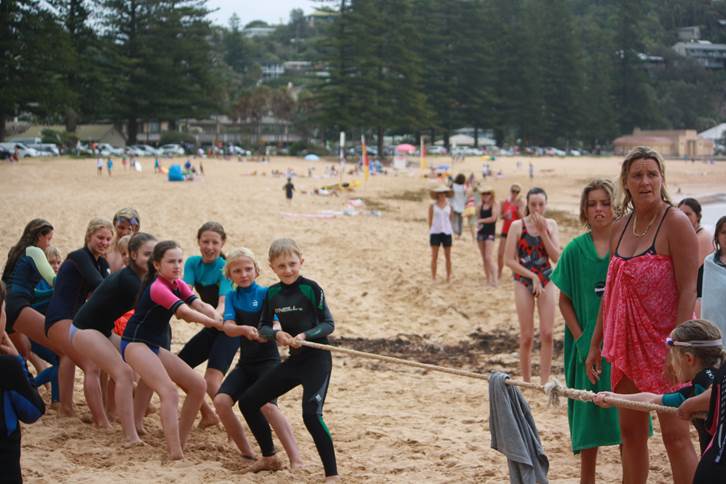 Tug of War – Round 2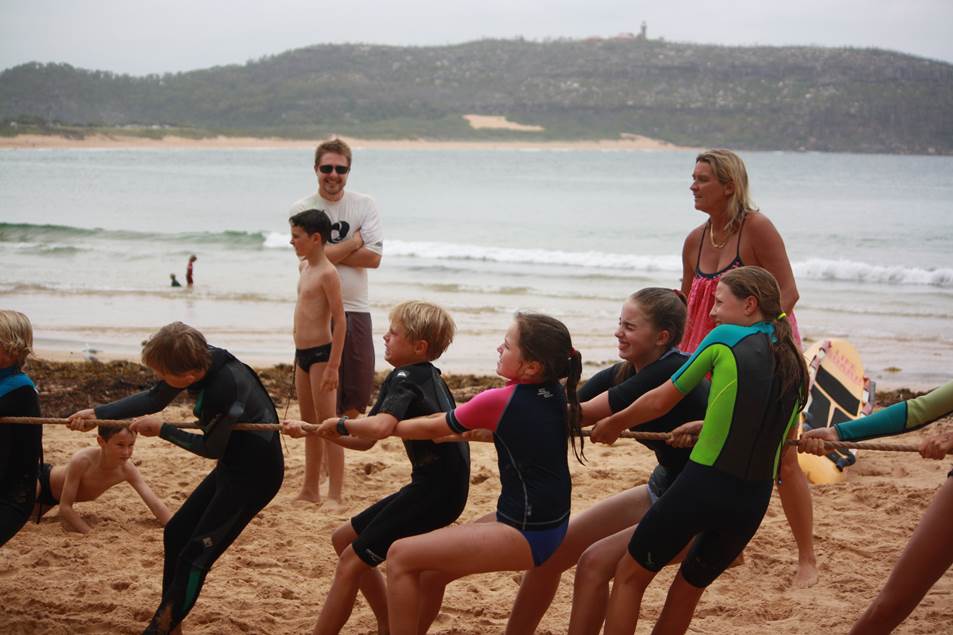 Running Relay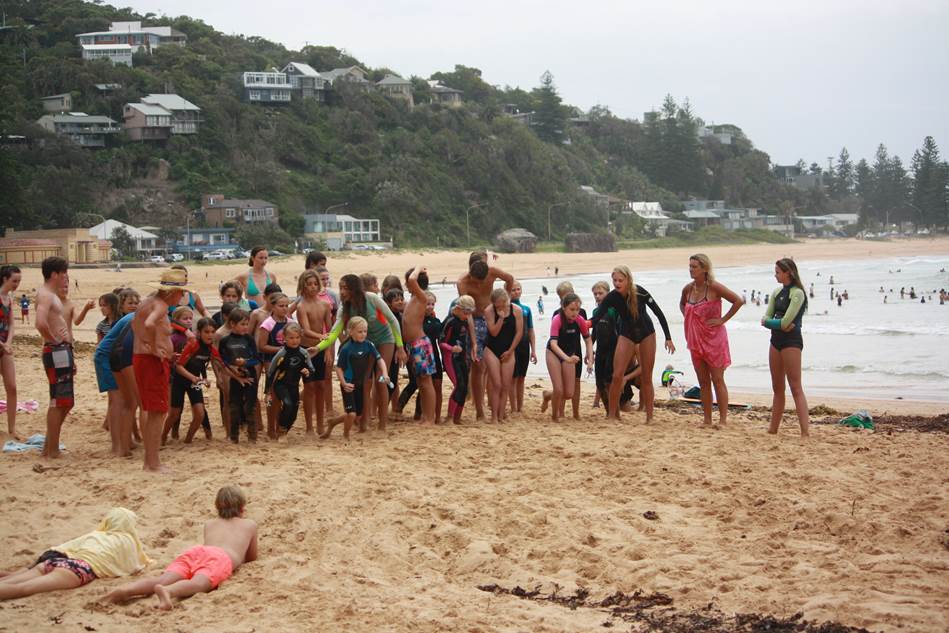 Running Relay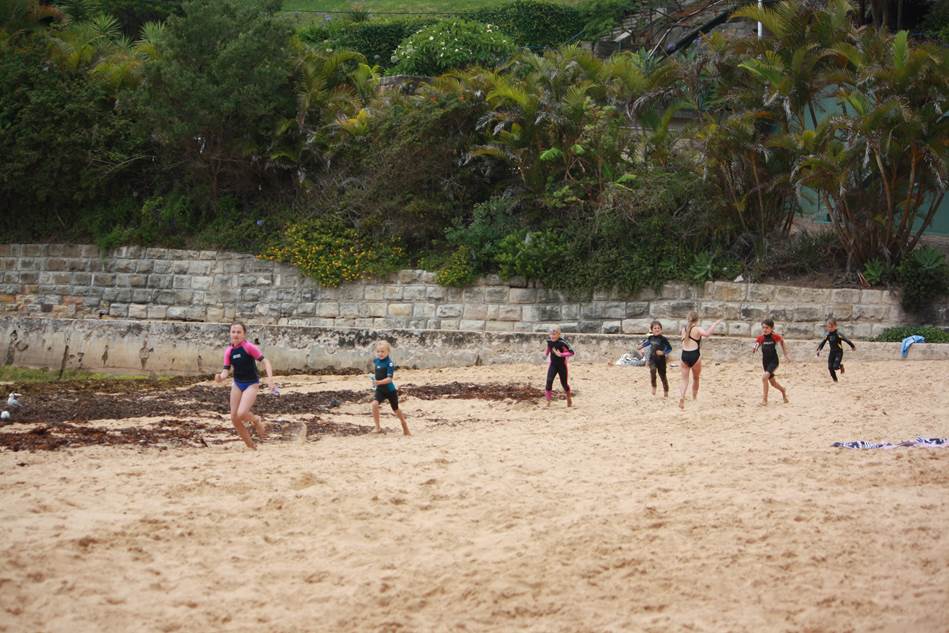 Josephine Curtin – Running Relay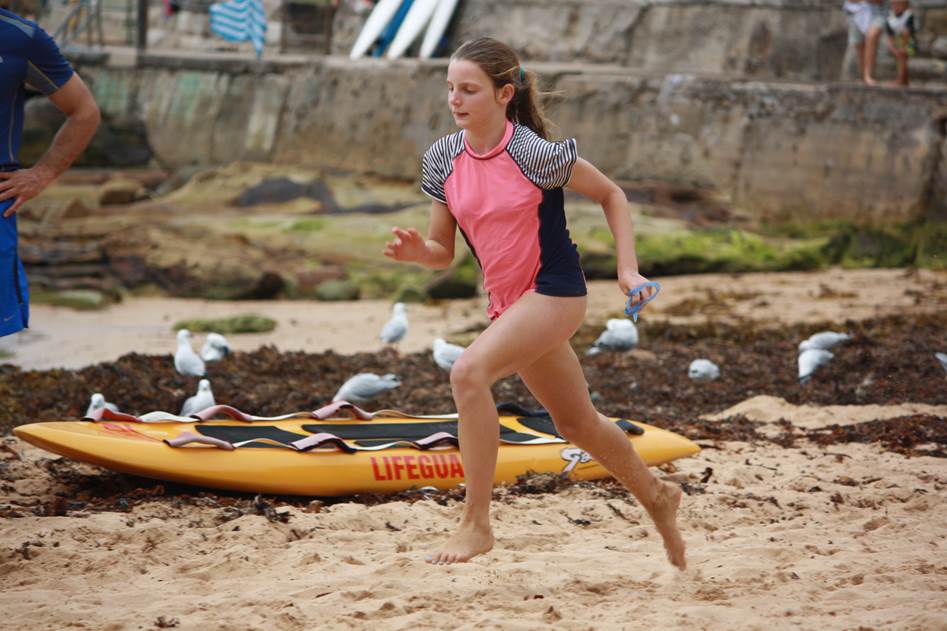 Johnny looking at the scores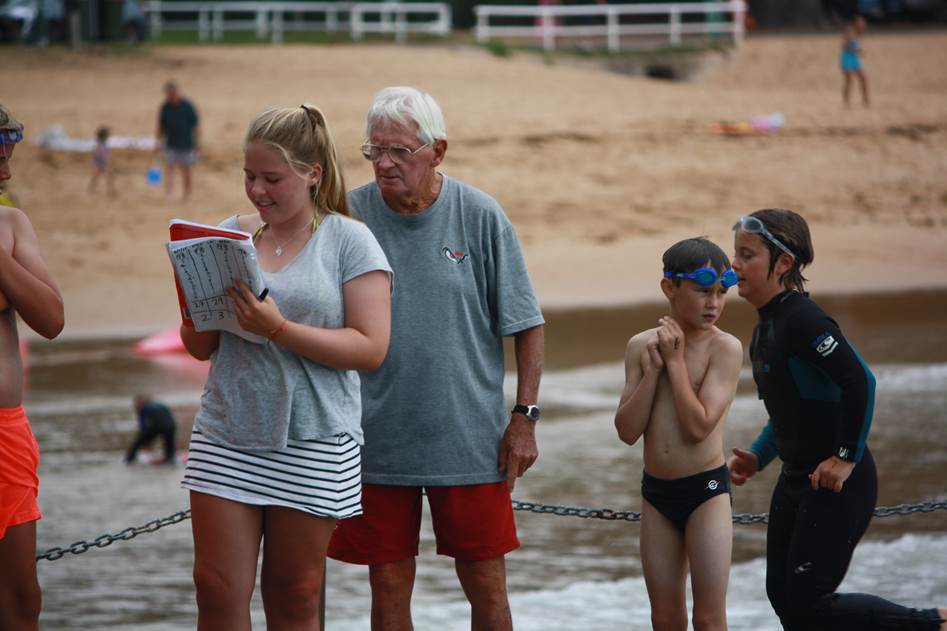 Any sharks in the pool?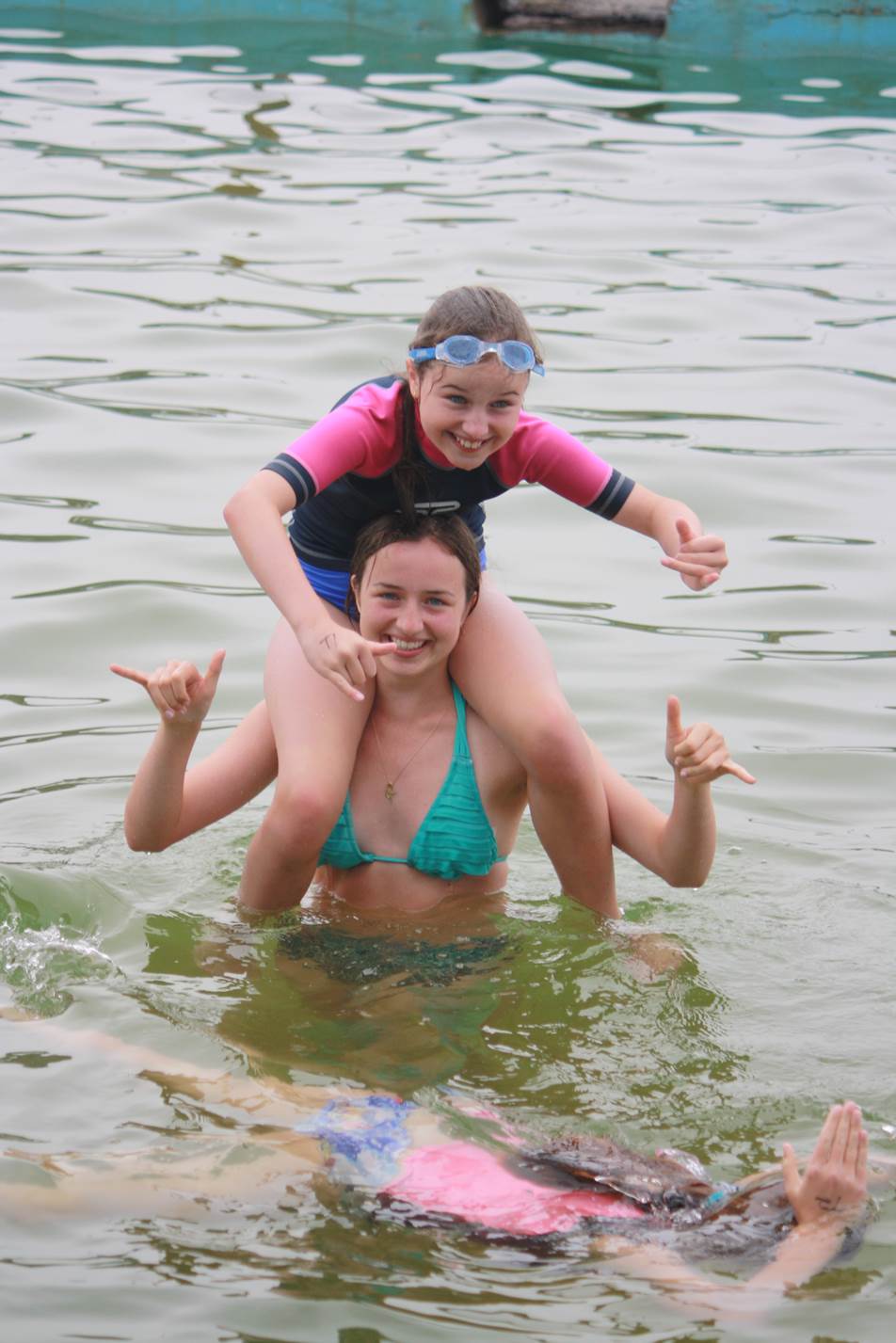 Bernadette, Therese & Elizabeth Kelly & 2 friends lining up to jump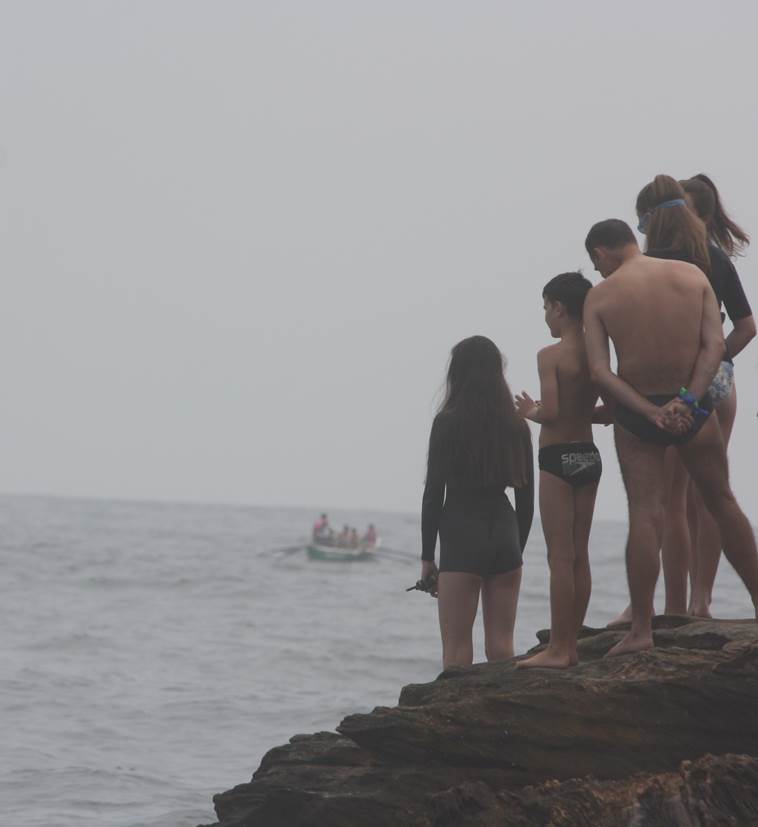 Therese Kelly jumping from PB point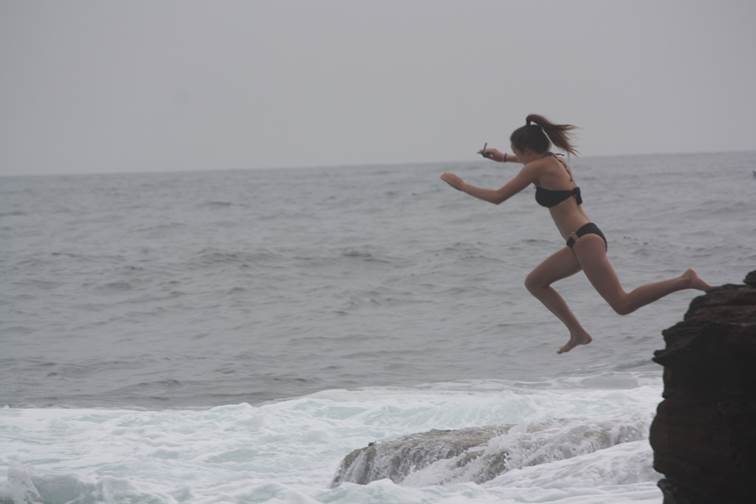 Genevieve Kelly onshore with her father & sisters in the ocean behind her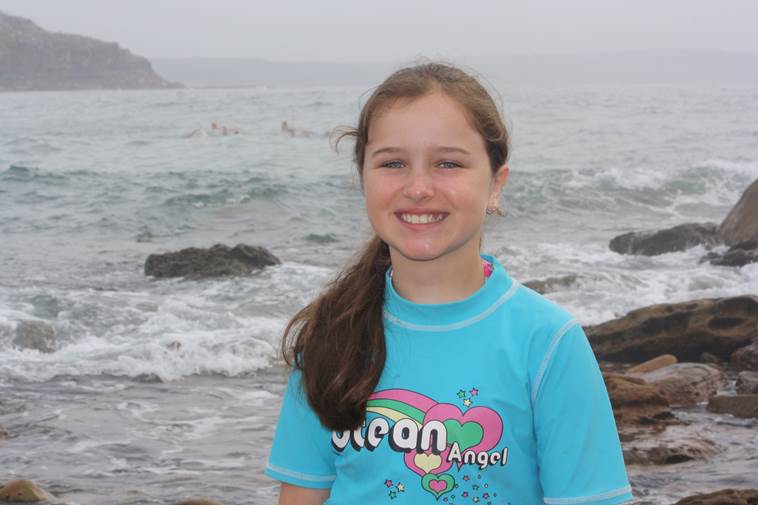 Genevieve, Therese, Elizabeth & Bernadette Kelly onshore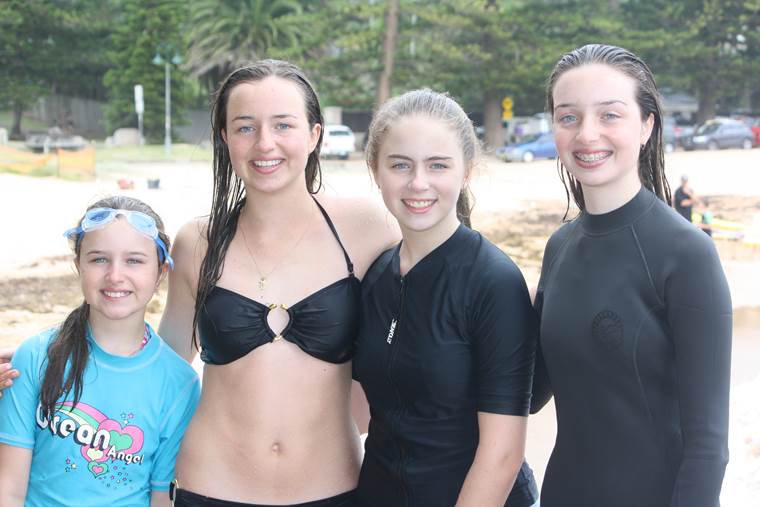 Michelle, Mark, Alexandra and Elizabeth Mitcherson onshore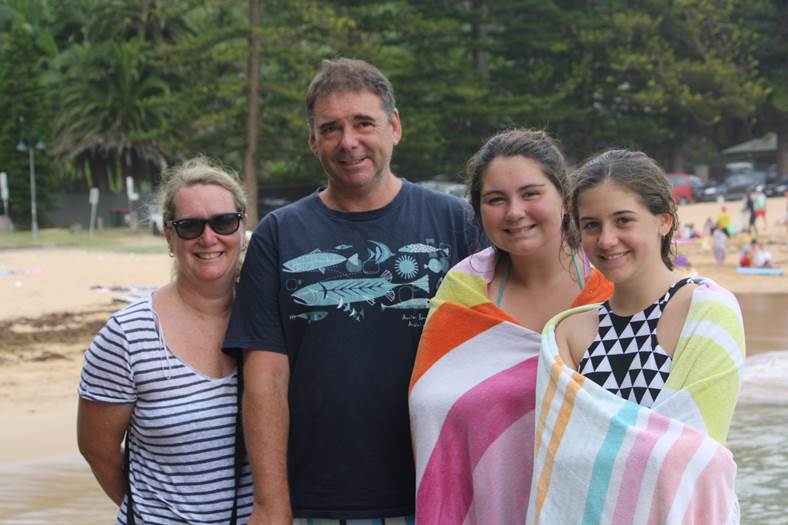 Report and Pictures by Joanne Seve, 2015.