Inbox and Environment News Issue 197
January 11 - 17, 2015: Issue 197
Premier Baird - Environment Minister Stokes Back 10cents Recycling Refund scheme for NSW - Time for Beverage Producers to Get Real
January 4, 2015
Environment groups today welcomed moves by the NSW government to implement a 10cent deposit scheme on drink bottles and cans.
"We welcome the commitment to a cost effective and efficient scheme. It's been a long time coming after a ten year campaign. There's no doubt that NSW will benefit environmentally, economically and socially from the massive reduction in drink container litter; over 1,000 new jobs; new investment in the recycling industry worth hundreds of millions of dollars; and a big boost to charity income," said Jeff Angel, National Convenor of the Boomerang Alliance of 32 groups.
"With the majority of the community supporting container deposits (84% in the last Newspoll), this decision will be long remembered as a pivotal moment in cleaning up our environment."
"NSW can have a world leading scheme and we are ready to assist the government in delivering it."
Take 3 on the scheme:
"We still can't believe the news.. NSW will be getting a 10c recycle refund scheme on bottles & cans!! AND today we heard that ACT is keen to follow suit! This is such monumental news & means SOOO much for our oceans, environment & boosting our recycling industry. Now is a really important time to send a big "THANK YOU!" to Premier Mike Baird & Environment Minister Rob Stokes via their websites or even better a personal letter. You can also send a message on the CashForContainers ThunderClap here:http://bit.ly/1BxGQES
If you don't live in NSW you should still contact your MP's and ask, "Are we next?"
Packaging News Australia:
NSW will get cash for containers
04 Jan 2015
Just before Christmas, NSW Premier, Mike Baird, and the Environment Minister, Rob Stokes, wrote to the National Packaging Covenant Industry Association (NPCIA)'s chairman, Grant Musgrove, and Coca-Cola Amatil managing director, Barry O'Connell, stating that the government favoured the introduction of a state-based container deposit scheme. It stated that the beverage giants need to make a "far greater commitment" to reduce packaging waste litter and boost recycling and invited the industry to get on board to clean up NSW's parks, beaches and rivers. The Baird government had obtained independent advice that showed a container deposit scheme "will be cost effective and efficient".
The decision to go ahead comes after City of Sydney's recycling initiatives in July - two reverse vending machines and an ambient awareness campaign, the success of which was announced in November.
This stirred the pot. Coca-Cola Amatil met with Stokes about litter reduction in July. Two weeks later, Lion Nathan and CUB met with Baird. Stokes then met separately with recycling companies, and Keep Australia Beautiful (funded by Coca-Cola and an opponent of container deposits). Baird and Stokes then met Clean Up Australia, Greenpeace and the Boomerang Alliance.
In late November, the NPCIA submitted its own recycling proposal to the NSW government. It was rejected for lacking clear governance arrangements, for not being adequately specific and for not having the level of long-term funding required to achieve sustained behavioural change.
The Northern Territory introduced a cash for returns scheme four years ago. In its first 12 months, an extra 35 million containers were returned. But in 2013 Coca-Cola, Schweppes and Lion Nathan challenged it – successfully. They argued the legislation was illegal under Commonwealth law because it required different production processes for the same product in different states and territories. Their win was brief.
Ian Kiernan, chairman of Clean Up Australia, described what happened next. "Last week the Northern Territory container deposit scheme got back on track after all states and territories united to close the loophole created by Coke's federal court challenge. It's only fair Coke and its allies now repay the costs that were forced onto Northern Territory taxpayers. [Representatives of the Total Environment Centre, Clean Up Australia and Greenpeace delivered a mock invoice for $6 million to Coca-Cola's North Sydney headquarters: ed] The success of the Northern Territory scheme is beyond doubt, with recycling rates trebling to 67% during its first year of operation, stimulating new investment and jobs."
As a result of the Federal Court decision, the Northern Territory government was forced to financially support the cash for containers scheme and pay the 10 cent deposit at a cost of $1 million a month, after beverage companies stopped supporting the scheme. Eventually the Federal Executive Council gave the Northern Territory's scheme permanent exemption under the Commonwealth's Mutual Recognition Act, which meant that beverage companies had to repay deposits of 10 cents a bottle or can recycled through the Territory system as before. Coca-Cola Amatil stated that it would raise prices of its products to cover extra costs.
But 82% of Australians favour a cash for deposits scheme.Baby Boomers remember returning soft drink bottles to corner stores for a small cash deposit as kids. The glass bottles were re-used. They also remember when drink cans could be returned for cash.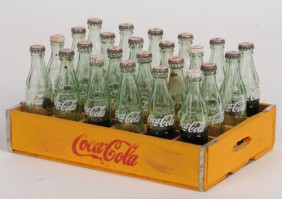 Under the NSW scheme, schools and charities will be encouraged to raise funds by collecting containers for cash (expected to be set at 10c). Beverages companies will be allowed to increase drink prices by the amount of the deposit, and only need to pay the deposit on redeemed containers.
Reverse vending machines will be located in public places and community recycling centres will be set up to collect glass, plastic and cans of the sizes most often consumed away from home. The machines have a capacity of 3000 PET bottles or cans, automatically crush the containers, and don't allow non-recyclable rubbish to be deposited. Contamination hampers many local council recycling efforts.
From: www.packagingnews.com.au/news/nsw-will-get-cash-for-containers
Ngoonungi – Sacred Flying Foxes
by gytonoplesium's channel
Streamlined approach to managing flying-foxes
Problematic flying-fox camps will be easier to manage with the release of draft camp management guidelines for the Grey-headed and Spectacled flying-fox.
These guidelines provide methods the community can use to disperse flying-fox colonies, where there are concerns for public health, in a way that does not impact upon the species.
Flying-foxes play an important ecological role as pollinators and dispersers of native plant seeds, but when they gather in large groups they can cause noise, smell and health concerns for nearby residents.
These guidelines describe options for low-cost and low-risk methods to disperse flying-fox populations, such as tree-trimming or boundary clearing. Communities will be able to undertake these activities without requiring approval from the Australian Government.
Importantly, the guidelines do not allow for lethal actions such as culling.
The Grey-headed flying-fox can be found widely across Queensland, NSW, ACT, Victoria and South Australia in search of food. The Spectacled flying-fox ranges across Far North Queensland. This means that national coordination is very important for managing the camps of these highly mobile species.
The policy has been developed through consultation with flying-fox experts and state and territory government agencies. It also draws on an improved understanding of flying-fox numbers and movements gained through the National Flying-fox Monitoring Programme.
The draft guidelines are open for public comment until 30 January 2015 and are availablewww.environment.gov.au/biodiversity/threatened/species/flying-fox-policy-statement
Shingle Back Lizard illness makes it the 'canary in the coal mine' for chemical exposure
5 January 2015
The well-known shingle back or sleepy lizard suffers a high prevalence of anemia associated with agricultural chemical exposure, research contributed to by the University of Sydney reveals.
The finding suggests the lizard could provide advance warning of the impact of agricultural chemicals, in the same way canaries in coal mines once warned of dangerously high levels noxious gases.
"Many Australians are familiar with this South Australian lizard whose head resembles its tail," saidAssociate Professor David Phalen, from the University's Faculty of Veterinary Science and an author on the findings, recently published in Royal Society Open Science.
"The fact this species is being affected by chemicals means other wildlife, livestock and even humans sharing the same environment may be affected. It suggests the health of other reptiles may also indicate the overall health of the environment."
The research was led by Anita Smyth at CSIRO (now at the University of Adelaide). Elizabeth Smee, a Masters student in Wildlife Health and Population Management at the University of led the sample collection and data analysis.
Among the many chemicals continually released by humans into agricultural environments are fertilisers, weed killers, insecticides and poisons to kill mice, rats and foxes. Despite their widespread use the impact these chemicals have separately, or in combination, on wildlife remains little known.
The study focused on sleepy lizards because of their potential as a sentinel of environmental health. They occur throughout southern Australia, in areas touched by livestock grazing or cereal cultivation and live 20 to 50 years, with young born annually.
"Our study explored the health of two wild populations of sleepy lizards from unimproved rangelands and the nearby 'intensively managed,' fragmented landscapes of southern Australia's cereal croplands. We looked at their physical condition and took blood samples," said Professor Phalen.
"Fifty six percent of the sleepy lizards inhabiting an intensively managed cropping area were experiencing a significant anemia as opposed to the unexposed (control) group of lizards which showed no evidence of anemia.
It appeared this was the result of exposure to one or more chemicals which caused damage to the lizards' red blood cells causing them to be destroyed prematurely.
"The overall impact was difficult to determine but is likely to have interfered with reproduction and may have caused some animals to die."
Adult sleepy lizards in croplands south of the Murray River barrier were found to have reduced body condition which was believed to be the result of their anemia.
The lizards were exposed to multiple agricultural chemicals. The chemical thought most likely to be the cause of the anemia was zinc phosphide which is used to kill mice.
Another unexpected finding was that some lizards in the control group were exhibiting a high white blood cell count but were not anemic. These findings suggest these animals were experiencing a chronic infectious disease which could result in an increased death rate and population reduction .
"If we do not closely monitor the health of our wildlife we will not know what damage we are doing," said Professor Phalen.
"We plan on continuing this work to identify the specific chemicals poisoning these lizards and to monitor their ability to recover."
Professor Mathew Crowther from the University of Sydney's School of Biological Sciences was an author of the article. CSIRO, PMB 2, Future Farm Industries Cooperative Research Centre, The University of Western Australia, TERN Eco-informatics Facility and Flinders University were also involved in this research.
Koala Mittens Needed for Bushfire Victims C/- International Fund for Animal Welfare - IFAW
KOALA SOS!
Koalas urgently need your help. We may see more koalas coming into the care of wildlife groups for treatment of burns. We urgently need mittens made from 100% cotton sheets or tea towels to protect injured paws. Please cut out our pattern and get your friends to get sewing too.
Send your mittens to IFAW at 6 Belmore Street, Surry Hills NSW 2010 and we will distribute them where they are most needed - to vets, vet nurses and wildlife carers.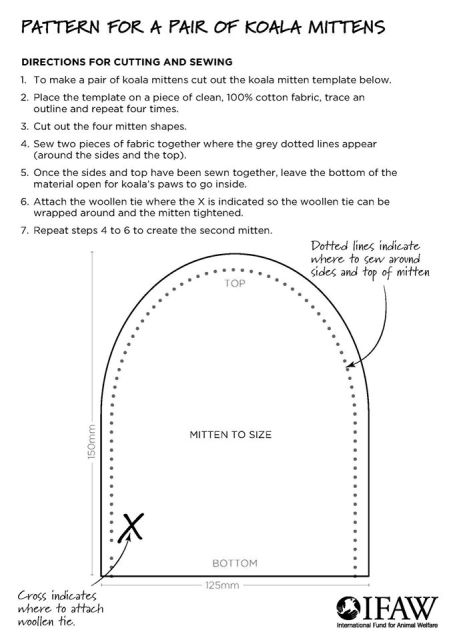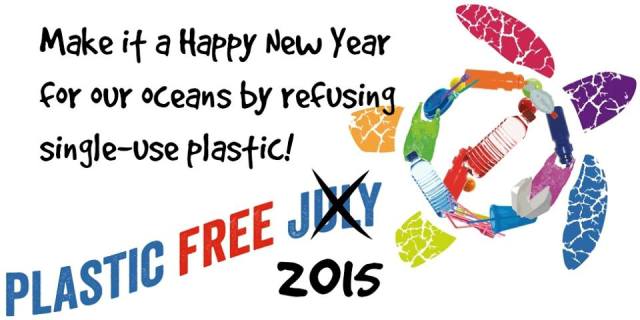 Coastal Environment Centre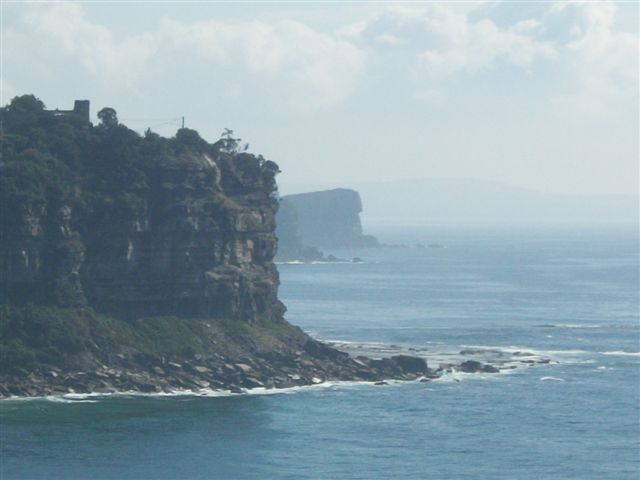 The Coastal Environment Centre (CEC) is a multi-award winning regional community environmental learning centre, and Pittwater Council's environmental flagship. CEC is celebrating its 20th year this December
More at: www.pittwater.nsw.gov.au/cec
Monthly Cooee Newsletter below. If you would like to receive Council's environmental newsletter via email, please contactjodi_harvey@pittwater.nsw.gov.au
January/Februay 2015 Cooee Newsletterincludes information on: BushCare Planting Activities (volunteers needed), Workshops and Events, and great articles HERE
Jibbon by NSW National Parks - Published on 4 Jan 2015
A new elevated walkway over the Jibbon Point Aboriginal engravings was opened in December 2014. It gives visitors a new view and protects of this culturally important site. NSW National Parks & Wildlife Service and Phillips Marler.

Environment Events, Wohops and Bushcare in Pittwater - Jan/Feb 2015
Mona Vale Dunes Bushcare Group
Recent weed control funding has enabled a large area to be replanted with local native species on the Mona Vale dunes behind the Mona Vale Golf Course. This work may have encouraged a recent visit from a family of Yellow-tailed Black Cockatoos. The Bushcare group was given a lovely insight into the birds' family life, where the mother listened for sounds of caterpillars in dead wattle branches while a juvenile begs nearby. Meanwhile the father sat up on a higher branch keeping watch.
If you'd love the opportunity to see these beautiful birds up close and personal or just want to give some of your time to help keep Pittwater beautiful, then please contact Council's Bushcare Officer on 9970 1367.
The Mona Vale Dunes Bushcare Group meets regularly on the 3rd Thursday and 2nd Saturday of each month from 8:30 – 11:30am at the end of Golf Avenue. New volunteers are always welcome!
Summerama in January 2015!
Summerama is a coastal activities program run by the Sydney Coastal Councils Group's Member Councils throughout January in Sydney from Pittwater to Sutherland. It will get you out and about, discovering all the glorious treasures that lie just under the surface of Sydney's beautiful blue shallows (and just above).
Pittwater Council's Summerama events include:
Rock Platform Tour
Come and join us on a low-tide rock platform tour. Once the ocean retreats an amazing world becomes uncovered for us to enjoy. Summer is a great time to investigate the diversity of life that lives between the land and the sea and how these creatures survive in such a unique and challenging environment.
The tour is a great opportunity to learn about the abundant life that exists in these special places. Guided by local experts it's a great way to learn about a world rarely seen. An amazing adventure for all the family!
When: Saturday 17 January, 11am – 1pm
Where: Meeting point provided on booking.
What to bring: Sturdy covered shoes that can get wet, hat, sunscreen, water, camera (optional).
Indigenous Walk
Come on a guided bushwalk discovering cultural sites including rock engravings in Ku-ring-gai Chase National Park. This tour led by staff from the Coastal Environment Centre and an Indigenous guide offers a great opportunity to learn more about this amazing area. Learn about local flora and their uses as bushtucker and medicines. Look for native animals and their tracks as we explore. This event is suitable for the whole family!
When: Sunday 18 January, 9.30am-12pm
Where: Meeting point provided on booking
Bookings Essential! Online -www.pittwater.nsw.gov.au/cecbookings In person: Coastal Environment Centre, Lake Park Road, North Narrabeen Phone: 1300 000 232 (Reception - Option 1)
Bushcare Workshops
When: Saturday 31 January, 1 - 4pm
Saturday 28 February, 1 – 4pm
Saturday 28 March, 1 – 4pm
Are you new to Bushcare in Pittwater or thinking about Headland Ecosystems getting involved? Or are you simply looking for some skills and techniques for identifying and removing weeds from your backyard? If you answered 'Yes' then this is an essential workshop to learn the tips, tricks and identification skills to conduct bushregeneration work in our local reserves or your native garden.
The workshop will be split into two components - a theory session and a field trip to nearby bushland. In the theory session participants will be guided through a provided booklet in order to learn some of the most common weeds and native plants, including those extra tricky 'look-a-like plants'. Some live samples of plants will help aid the learning process.
Correct removal techniques for specific weeds will also be shown, along with some of the core principles of bush regeneration and conducting safe work practices in the bush.
The field trip will put this newly found knowledge into practice, identifying natives and weeds in a bushland setting, and discussing strategies for managing weed infested areas.
Where: North Narrabeen – location provided upon booking.
This is a free workshop for Pittwater residents only - Online -www.pittwater.nsw.gov.au/cecbookings, In person: Coastal Environment Centre, Lake Park Road, North Narrabeen or Phone: 1300 000 232 (Reception - Option 1)
Are you interested in growing your own vegetables?
If so, Pittwater Council will be holding a meeting to discuss our new community garden program. At the meeting you will meet other people interested in forming a ommunity garden group; discuss suitable sites and how the garden will operate.
You can find out more from the Pittwater Community Garden Guidelines which are available from the event information atwww.pittwater.nsw.gov.au/all_events in the Environment and Sustainable Living section.
Where: Coastal Environment Centre, Lake Park Road North Narrabeen (located about 50 metres along the foreshore path in front of Sydney Lakeside Holiday Park).
When: Tuesday 10 February, 6 – 7pm
Please register your interest in forming a community gardening group now and we will keep you up-to-date with our progress and send you a reminder for the meeting.
Contact: Jenny Cronan on 9970 1357 or emailpittwater_council@pittwater.nsw.gov.au
Birding Morning
Sunday 15 February, 7 – 9am
Come for a morning with the birds. We will take you for a fantastic guided walk to learn more about our feathered friends.
Our birding mornings are guided by local experts and are a great opportunity to get a better look at our local bird life. A great activity for those people interested to learn more as well as passionate birdwatchers. It's a great morning out for everyone!
Where: Meeting point provided on booking.
Cost: Free
Bookings Essential!: Online -www.pittwater.nsw.gov.au/cecbookings, In person: Coastal Environment Centre, Lake Park Road, North Narrabeen or Phone: 1300 000 232 (Reception - Option 1)
Escarpment Walk
Sunday 22 February, 9am – 12pm
Come and join us for a walk through one of Pittwater's spectacular reserves. This walk takes you through Pittwater's largest continuous piece of bushland which contains many beautiful plant communities and threatened fauna. After the summer rains it is an outstanding time to experience our bushland come alive with wildlife and flowering plants.
The walk is 1.5km one-way and is a little steep in parts so although we will be taking it at a gentle pace a reasonable level of fitness is required. Bring a pair a walking shoes, snacks, water and sense of adventure!
Where: Meeting point provided on booking.
Cost: Free
Bookings Essential!:Online -www.pittwater.nsw.gov.au/cecbookings,In person: Coastal Environment Centre, Lake Park Road, North Narrabeenor Phone: 1300 000 232 (Reception - Option 1)
World Wetlands Day in Pittwater 2015
World Wetlands Day is celebrated internationally each year on 2 February. It marks the anniversary of the signing of the Convention on Wetlands of International Importance (Ramsar Convention) in Ramsar, Iran, on 2 February 1971.
Why should we care about our wetlands?
Wetlands purify and replenish our water, and provide the fish and rice that feed billions. Wetlands act as a natural sponge against flooding and drought, and protect our coastlines. They burst with biodiversity, and are a vital means of storing carbon. Unfortunately, these benefits are not widely known. Often viewed as wasteland, 64% of our wetlands have disappeared since 1900.
Help turn the tide on the loss and degradation of our wetlands. Join Pittwater Council to help celebrate World Wetlands Day by coming along to the following events:
Wetland Nightlife Walk
Our local wetlands are a unique environment supporting a great diversity of native animals. They are a wonder by night with many of our nocturnal creatures coming out to play. It's a great night out for the whole family! The walk is suitable for children aged 5 and above.
When: Friday 6 February, 7:30 – 9:30pm
Where: Meeting point provided on booking.
Cost: Free
Bookings Essential!
Streamwatch Water Bug Watch and Wetlands Walk
Come and join us for the Streamwatch Water Bug Watch to learn more about the amazing creatures that live in our creek lines and waterways and take a tour of the wetlands. Water bugs are a great indicator of the health of our creeks and streams. Become part of Pittwater Council and Australian Museum's volunteer Streamwatch water monitoring groups and help us to keep our creeks and rivers healthy.
When: Saturday 7 February, 10:30am - 1:30pm
Where: Meeting point provided on booking.:Online -www.pittwater.nsw.gov.au/cecbookings, In person: Coastal Environment Centre, Lake Park Road, North Narrabeenor Phone: 1300 000 232 (Reception - Option 1)
Restoring Pittwater's Coastal Headland Ecosystems
Pittwater Council has been successful in receiving grant funding of $100,000 over a staged two year period from the NSW Environmental Trust to undertake restoration works on five coastal headland and ecosystems in the southern section of Pittwater LGA. These include North Narrabeen Headland, Turimetta Headland, Warriewood Headland and Escarpment including restoration of Littoral (or Coastal) Rainforest on the northern end of Warriewood Beach and the Littoral Rainforest at Mona Vale Headland.
The project commenced early November 2014 and will be completed by 1 September 2016.
Coastal headlands are important areas of natural habitat along our coastal fringe. The threat of degradation to the area's natural values through continued weed invasion and coastal erosion create a detrimental impact on these communities.
The project aims to protect and increase the native habitat (including the Littoral Rainforest Endangered Ecological Community and Themeda Grassland on Coastal Headlands Endangered Ecological Community) through weed control and bush regeneration to help natural regeneration. The highly degraded areas will be treated by removal of invasive weeds, replacing them with local native tubestock, in an effort to restore the natural ecosystems that used to be on site. Rabbit control, flora and fauna monitoring and recording and habitat assessment will all be a part of this strategy.
Several new Bushcaregroups are proposed for the New Year in 2015, namely Mona Vale Headland and Warriewood Beach North. Council will be looking for local community volunteers to help support the works onsite. This should be a very satisfying project for all involved. If you're interested in helping this project please call the Bushland Management Officers on 9970 1363 or 9970 1390 for further information.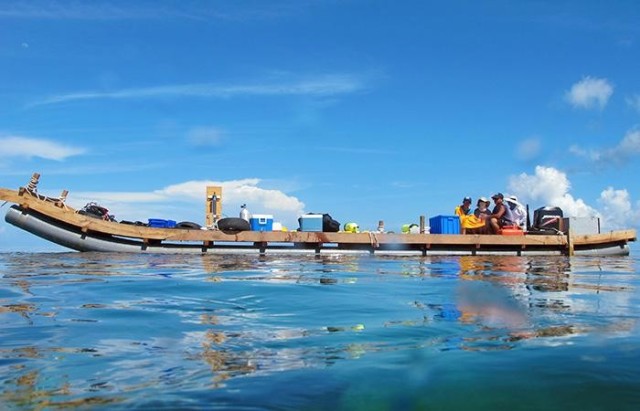 Coral reefs threatened by a deadly combination of changing ocean conditions
January 7, 2015 - The lowering of the ocean's pH is making it harder for corals to grow their skeletons and easier for bioeroding organisms to tear them down. Erosion rates increase tenfold in areas where corals are also exposed to high levels of nutrients, according to a study published January 2015 in the journal Geology. As sea level rises, these reefs may have a harder time growing toward the ocean surface, where they get sunlight they need to survive.
The study, led by scientists at Woods Hole Oceanographic Institution (WHOI), highlights the multiple threats to coral reef ecosystems, which provide critical buffers to shoreline erosion, sustain fisheries that feed hundreds of millions of people, and harbor 25 percent of all marine species. And it points to a key management strategy that could slow reef decline: reducing the input of nutrient pollution to the coastal ocean from human activity such as runoff from sewers, septic tanks, roads, and fertilizers.
Corals make their skeletons out of calcium and carbonate ions from seawater, constructing massive colonies as large as cars and small houses. As the ocean absorbs excess carbon dioxide from fossil-fuel burning, it spurs chemical reactions that lower the pH of seawater, a process known as ocean acidification. The process removes carbonate ions, making them less available for corals to build skeletons.
"A healthy coral reef ecosystem exists in a constant and often overlooked tug-of-war. As corals build their skeletons up toward the sea surface, other organisms--mollusks, worms, and sponges--bore into and erode the skeletons to create shelters," said lead author Thomas DeCarlo, a graduate student in the WHOI-MIT Joint Program in Oceanography, working in Anne Cohen's lab at WHOI.
This process, called bioerosion, reduces skeletons to rubble, which is transported offshore during fierce storms or gradually dissolved in the sediments. On healthy reefs today, calcium carbonate production barely exceeds the loss by erosion, dissolution, and offshore transport. As a result of this delicate balance, coral reefs grow very slowly, if at all, when sea level is stable.
The new study shows that additional nutrients provide a dramatic boost for bioeroders that, combined with lower pH conditions, will tip this balance in favor of erosion. The bioeroders are filter feeders, sifting particles of food out of seawater. Nutrients spur the growth of plankton, supplying food for large populations of bioeroders that burrow into coral skeletons.
When corals and bioeroders are in balance, the former grow just fast enough to stay near the sea surface, while the latter are busily sculpting the coral skeletons into an intricate, three-dimensional habitat full of nooks and hiding places for fish, urchins, and other marine life.
In waters with fewer carbonate ions and more nutrients, corals may not be able to build new skeleton fast enough to keep pace with bioeroders cutting down the reef. The result would be "flatter" coral reefs with less of the three-dimensional structure responsible for the rich biodiversity found on coral reefs.
To conduct the study, the research team investigated coral reefs spanning the Pacific Ocean, from the west coast of Panama to Palau. The reefs also spanned a range of different naturally occurring pH and nutrient conditions in the ocean, including several reefs in seawater with pH levels today that are as low as those expected for much of the tropical ocean by 2100. That allowed the scientists to examine how bioeroders are affected by the isolated and combined influences of pH and nutrient conditions.
The scientists used underwater drills to collect cores of coral skeletons. They put the cores through the CAT scanner at the Computerized Scanning and Imaging Facility at WHOI to get 3-D images of tunnels and borings made by bioeroders with a resolution of about the width of a human hair. That allowed them to calculate precisely how much skeleton the bioeroders had removed.
The researchers found that relatively acidic (lower-pH) reefs were more heavily bio-eroded than their higher-pH counterparts. But their most striking finding was that in waters with a combination of high nutrient levels and lower-pH, bio-erosion is ten times higher than in lower-pH waters without high nutrient levels.
"The ocean will certainly absorb more CO2 over the next century, and ocean acidification is a global phenomenon that reefs cannot escape," DeCarlo said. "But the encouraging news in our findings is that people can take action to protect their local reefs. If people can limit runoff from septic tanks, sewers, roads, farm fertilizers, and others sources of nutrient pollution to the coastal ocean, the bioeroders will not have such an upper hand, and the balance will tip much more slowly toward erosion and dissolution of coral reefs."
T. M. DeCarlo, A. L. Cohen, H. C. Barkley, Q. Cobban, C. Young, K. E. Shamberger, R. E. Brainard, Y. Golbuu. Coral macrobioerosion is accelerated by ocean acidification and nutrients. Geology, 2014; 43 (1): 7 DOI:10.1130/G36147.1 Photo: To study corals in the South China Sea, Woods Hole Oceanographic Institution scientists set up a makeshift floating lab, strapping wooden planks across plastic tubes. Credit: Kathryn Pietro, Woods Hole Oceanographic Institution
A new agreement on environmental assessments for New South Wales
Joint media release - The Hon. Greg Hunt MP, Minister for the Environment, The Hon. Pru Goward MP, Minister for Planning
The Australian and New South Wales Governments has released for public comment an updated bilateral agreement on environmental assessments under national environment law.
The Australian Government is working with state and territory governments to streamline environmental regulation and develop a 'One-Stop Shop' for environmental assessment and approvals.
Federal Environment Minister Greg Hunt said that this new enhanced agreement will replace the assessment bilateral agreement currently in place and would deliver a more efficient process and greater certainty for business while maintaining the highest standards of environmental protection.
"This revised agreement builds upon the streamlining benefits of the current agreement, and introduces additional efficiency measures for environmental regulation in New South Wales.
"It is concrete evidence that our governments are progressively delivering on our shared objective to provide efficient, thorough and transparent environmental regulation in NSW while minimising duplication.
"Under this agreement, NSW will be accredited to conduct a project assessment under national laws and provide the Australian Government with a recommendation on whether to approve a project and what conditions should be attached to that decision under federal environment law," said Minister Hunt.
NSW Minister for Planning, Pru Goward, said that New South Wales will provide the Australian Government with rigorous and robust advice under national environment law.
"This will include jointly seeking expert advice from the Independent Expert Scientific Committee on Coal Seam Gas and Large Coal Mining Development for projects that are likely to have a significant impact on a water resource.
"Importantly, opportunities and timelines for the community to have a say about major developments are not proposed to change. This is about reducing needless hold-ups caused by two governments passing projects back and forth between them while they are being assessed.
"It means that projects in NSW will go through a single, NSW process, to ensure that high environmental standards are maintained."
A strong assurance framework ensures the best possible environmental protections remain in place including routine reporting, evaluation and review provisions, transparency and information sharing commitments and oversight of the agreement through a senior officers' committee.
Minister Goward said, "This new agreement reflects New South Wale's determination to maximise the efficiency of the environmental assessment and approval process, and include a broader scope to ensure that more projects benefit from streamlined assessment.
"This agreement also recognises New South Wales' rigorous and transparent approach to determining offset requirements under its newly finalised NSW Biodiversity Offsets Policy for Major Projects."
The Australian Government remains committed to entering into approval bilateral agreements with all State and Territory Governments.
Approval bilateral agreements will ensure that only one decision is required for environmental approvals, accounting for both State matters and matters of national environmental significance.
This will further reduce the duplication of Federal and State planning processes which adds complexity, costs and delays to environmental approvals across the country.
Further information can be found atwww.environment.gov.au/topics/environment-protection/environment-assessments/bilateral-agreements
Deadline for comment: 5pm Monday 2 February 2015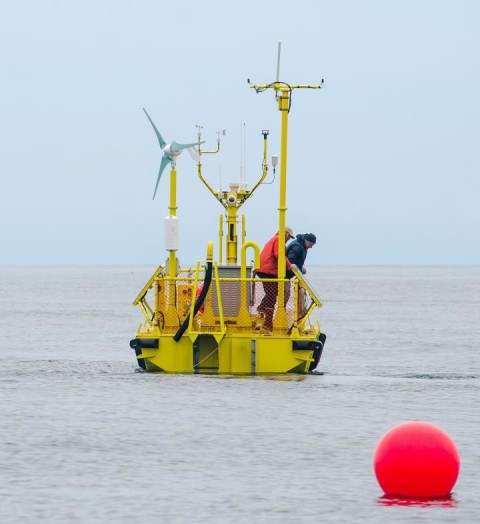 Wave energy integration costs should compare favorably to other energy sources
January 7, 2015 - A new analysis suggests that large-scale wave energy systems developed in the Pacific Northwest should be comparatively steady, dependable and able to be integrated into the overall energy grid at lower costs than some other forms of alternative energy, including wind power.
The findings, published in the journal Renewable Energy, confirm what scientists have expected -- that wave energy will have fewer problems with variability than some energy sources and that by balancing wave energy production over a larger geographic area, the variability can be even further reduced.
The variability of alternative energy sources is one factor that holds back their wider use -- if wind or solar energy decreases and varies widely, then some other energy production has to back it up, and that adds to the overall cost of energy supply.
"Whenever any new form of energy is added, a challenge is to integrate it into the system along with the other sources," said Ted Brekken, an associate professor and renewable energy expert in the College of Engineering at Oregon State University.
"By producing wave energy from a range of different sites, possibly with different types of technology, and taking advantage of the comparative consistency of the wave resource itself, it appears that wave energy integration should be easier than that of wind energy," he said. "The reserve, or backup generation, necessary for wave energy integration should be minimal."
This estimate of the cost of integrating wind energy indicated that it would be 10 percent or less than the actual charges being made for the integration of wind energy. Energy integration, however, is just one component of the overall cost of the power generated. Wave energy, still in the infancy of its development, is not yet cost competitive on an overall basis.
Wave energy is not now being commercially produced in the Pacific Northwest, but experts say its future potential is significant, and costs should come down as technologies improve and more systems are developed. This study examined the hypothetical addition of 500 megawatts of generating capacity in this region by 2025, which would be comparable to approximately five large wind farms.
Another strength of wave energy, the study suggested, is that its short-term generation capacity can be predicted with a high degree of accuracy over a time scale ranging from minutes to hours, and with some accuracy even seasonally or annually.
The Pacific Northwest has some of the nation's best wave energy resources, and as a result is home to the Northwest National Marine Renewable Energy Center, supported by the U.S. Department of Energy.
Wave energy in the region is expected to spur economic growth, help diversify the energy portfolio, reduce greenhouse gas emissions and reduce transmission losses, the study noted.
1. Simon C. Parkinson, Ken Dragoon, Gordon Reikard, Gabriel García-Medina, H.Tuba Özkan-Haller, Ted K.A. Brekken. Integrating ocean wave energy at large-scales: A study of the US Pacific Northwest. Renewable Energy, 2015; 76: 551 DOI:10.1016/j.renene.2014.11.038
Photo: The Ocean Sentinel has been deployed off the Oregon Coast, one of the nation's first wave energy testing devices. Credit: Pat Kight, Oregon Sea Grant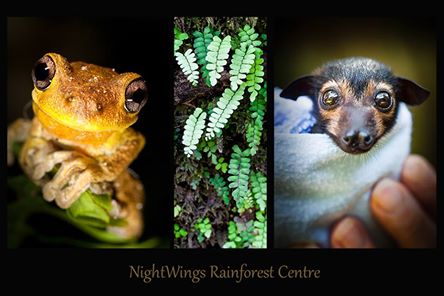 NightWings Rainforest Centre - Help Grow New Rainforest In Tropical Queensland
We need your help to create something very special. NightWings Rainforest Centre will encompass 15ha (37 acres) of brand new rainforest adjoining the World Heritage listed Daintree National Park.
We are three committed people determined to create a legacy. Land has been purchased, but we now need your assistance to help fund, to grow and plant 70,000 rainforest trees in six stages, starting December 2015 with the first 10,000 trees, to further increase wildlife habitat in the most bio-diverse region of Australia.
This is a very exciting and worthwhile project and we hope you can help. Just follow the link to donate. We all thank you in advance, Dave, Connie & Annie (the NightWings team)
Donate funds at: http://igg.me/at/hQILGm9AzmE/x/2115836
Join the conversation about Commonwealth Marine Reserves
Written submissions to the independent review of Commonwealth Marine Reserves open today.
The co-Chairs of the Bioregional Advisory Panels, Professor Colin Buxton and Mr Peter Cochrane invite interested parties to provide them with ideas and suggestions on how marine reserves should be managed into the future.
"We are really keen to hear from a broad range of stakeholders and are hoping those with an interest will complete a simple online survey or provide a more detailed submission," Professor Colin Buxton said.
The Review is focused on making sure that its work builds on the feedback and efforts that individuals and organisations have already made.
"We're seeking new and additional information that address our terms of reference. The government has reproclaimed the outer boundaries of the Commonwealth Marine Reserve networks and the Coral Sea, so our focus is on their zonation and internal management."
The Review has established five Bioregional Advisory Panels (representing the South-west, North-west, North, Temperate East and Coral Sea marine regions) to facilitate consultation with interested parties.
Details about making a submission can be found on the Join the Conversation page at www.marinereservesreview.gov.au. The online survey is expected to be available soon.
The submission period will remain open until 28 February 2015.
"We'd encourage everyone to get in early as this will help focus our efforts over the coming months," Mr Peter Cochrane said.
"We're looking for suggestions on how we can engage most effectively with affected parties and interests, to best explore options for zonation and management that will effectively and efficiently address concerns raised."
The terms of reference can be found on the review websitewww.marinereservesreview.gov.au .
For background:
The terms of reference for the Review task the Bioregional Advisory Panels with providing government with:
•Advice on areas of contention with the Commonwealth marine reserves
•Advice on options for zoning boundaries to address those areas of contention
•Recommendations for improving the inclusion of social and economic considerations into decision-making for marine reserves, with particular regard to their management
•Suggestions for ongoing engagement of regional stakeholders
•Advice on information received through consultations that the Panels may feel influence, contribute to or improve the drafting of future management plans
Total Wellbeing Diet goes online
Published on 7 Jan 2015
We've updated Australia's most successful diet program and it's now online. For more information go to: www.totalwellbeingdiet.com
Beer, bread yeast-eating bacteria aid human health
January 7, 2015 - Bacteria that have evolved to eat their way through yeast in the human gut could inform the development of new treatments for people suffering from bowel diseases. Led by Newcastle University, UK, and the University of Michigan, the study shows how microbes in our digestive tract have learned to unravel the difficult to break down complex carbohydrates that make up the yeast cell wall.
Evolving over the 7,000 years humans have consumed fermented food and drink, the ability of strains of Bacteroides thetaiotomicron (Bt) ¬¬¬to degrade yeasts is almost exclusively found in the human gut.
Publishing their findings in Nature, the international research team say the discovery of this process could accelerate the development of prebiotic medicines to help people suffering from bowel problems and autoimmune diseases.
The study, led by Professor Harry Gilbert at Newcastle University, Professor Eric Martens, of the University of Michigan, and Dr Wade Abbott of Agriculture and Agri-Food Canada, has identified the complex machinery that targets yeast carbohydrates.
This has provided a better understanding of how our unique intestinal soup of bacteria -- termed the microbiome -- has the capacity to obtain nutrients from our highly varied diet.
"People are very interested in developing dietary regimes where good bacteria are of benefit," explained Professor Gilbert.
"When you have certain bacteria dominant in the gut these microorganisms can produce molecules which have health promoting effects.
"There's a lot of interest in developing prebiotics. The more you understand about how complex glycans are degraded the more you can think about developing sophisticated prebiotics that target the growth of specific beneficial bacteria."
The research involving scientists from Newcastle, Australia, Canada, USA and Belgium has unraveled the mechanism by which Bt, a dominant member of the human microbiome, has learned to feast upon difficult to break down complex carbohydrates called yeast mannans.
Mannans, derived from the yeast cell wall, are a component in our diet from fermented foods including bread, beer, wine and soy sauce.
It is hoped the research could aid a better understanding of how to provide nutrients to specific organisms in the microbiome. Indeed, given that Bt has been granted Orphan Designation by the FDA for Paediatric Crohn's Disease (ThetanixTM), yeast mannan may have health promoting effects on the microbiome by stimulating the growth of Bt.
Professor Gideon Davies, of York Structural Biology Laboratory at the University of York, who contributed to the work, said: "The ability of Bacteroides thetaiotaomicron to degrade yeast cell wall components may be of importance in fighting off yeast infections and in autoimmune diseases such as Crohn's disease."
Professor Spencer Williams, of the University of Melbourne, who also contributed to the research added: "Bacteroides thetaiotaomicron is an important part of our microbiota, the community of bacteria that live within us.
"By consuming carbohydrates that we can't, which they convert to short-chain fatty acids that they secrete into our distal gut, these bacteria establish a symbiosis that nourishes the cells that line our gut wall and provide important immune signals that establish a healthy immune response."
1. Fiona Cuskin, Elisabeth C. Lowe, Max J. Temple, Yanping Zhu, Elizabeth A. Cameron, Nicholas A. Pudlo, Nathan T. Porter, Karthik Urs, Andrew J. Thompson, Alan Cartmell, Artur Rogowski, Brian S. Hamilton, Rui Chen, Thomas J. Tolbert, Kathleen Piens, Debby Bracke, Wouter Vervecken, Zalihe Hakki, Gaetano Speciale, Jose L. Munōz-Munōz, Andrew Day, Maria J. Peña, Richard McLean, Michael D. Suits, Alisdair B. Boraston, Todd Atherly, Cherie J. Ziemer, Spencer J. Williams, Gideon J. Davies, D. Wade Abbott, Eric C. Martens, Harry J. Gilbert.Human gut Bacteroidetes can utilize yeast mannan through a selfish mechanism. Nature, 2015; 517 (7533): 165 DOI: 10.1038/nature13995
The 'simple life' manifesto and how it could save us
5 January 2015
OPINION: The aftermath of Christmas is a good time to think about where consumer-capitalism is getting us. The sad fact is that, with these values, our society can never be ecologically sustainable or just. Accelerating global problems cannot be solved in a society obsessed with production and consumption, affluent living standards, market forces, the profit motive and economic growth. The only way out is via a huge and radical transition to The Simpler Way.
An exaggeration? Only if you fail to grasp the magnitude of the overshoot. Consider, for instance, the well-known "footprint" numbers. It takes eight hectares of productive land to provide water, energy, living space and food for one person in Australia.
If the 9 billion people of the future were to live as Australians do now, we would need about 72 billion hectares of productive land – about nine times the total on Earth. Even now, footprint analyses indicate that the world is consuming resources 1.5 times faster than we can sustain.
It gets worse. Our affluence, comfort and security could not be possible if we few who live in rich countries were not hogging most of resources. The per capita consumption of the top 10 countries for iron ore use is more than 80 times that of all the rest. If the global economy were not so grossly unjust we would have to get by with a tiny fraction of what we use now.
Yet despite the present unsustainable levels of production and consumption, we remain determined to increase them as much as possible, without any end in sight. Our supreme goal is economic growth, but few people seem to recognise the absurdly impossible implications.
If the expected 9 billion people were to enjoy the "living standards" forecast for Australians by 2050 (assuming 3% yearly economic growth), the world's total consumption would be about 30 times as much as it is now.
It is difficult to see how anyone aware of these basic numbers could avoid accepting that people in countries like Australia should be trying move to far simpler and less resource-intensive lifestyles and economies. The decreases might have to be around 90% – something that can only be achieved through dramatic reductions in production, consumption, and economic activity.
This is what the "limits to growth" literature has been telling us for decades, but most economists, politicians and ordinary people still fail to grasp the point. It is also now clear that increasing the GDP in a rich country does not improve the quality of life!
So let's shift to the Simpler Way
This is the term some of us are using for the kind of society in which we could easily make these huge reductions, while actually liberating ourselves to enjoy a far higher quality of life than we have now – if we wanted to. But we could not do it without unprecedented, radical structural and cultural changes.
Here are the basic elements of The Simpler Way:
We must develop as much self-sufficiency as we reasonably can, both at the national level, meaning much less international trade, but more importantly at local and household levels. We need to convert our presently barren suburbs into thriving economies which produce much of what they need from local resources.
Home gardens and mini-farms throughout suburbs would allow nutrients to be recycled back to the soil. Most of us could get to work by bicycle or on foot, and there would be almost no need for food packaging, food transport or marketing, and little need for fridges.
Because there will be far less need for transport, we could dig up many roads, greatly increasing the urban land area available for community gardens, workshops, and nature.
Most of your neighbourhood could become an "edible landscape", crammed with long-lived, largely self-maintaining productive plants. We could convert one house on each block to become the neighbourhood workshop and gathering place.
There would also be many varieties of animals living in our neighbourhoods, including an entire fishing industry based on tanks and ponds. Many raw materials can come from the commons, the small woodlots, bamboo clumps, ponds, meadows, clay pits, from which all can take free food and materials.
It would be a leisure-rich environment, full of familiar people, small businesses, common projects, drama clubs, animals, gardens, farms, forests, and things to see and do. People would be less inclined to travel for leisure or holidays, reducing the national energy consumption.
People would work on voluntary rosters, committees and community work groups to maintain infrastructure and provide services. (The Spanish anarchists ran whole towns without any politicians or bureaucracy, via citizens' committees and assemblies.)
If you think this all sounds a bit unlikely, you're right. There is no chance of making these kinds of changes in our present economic system.
It would require a radically new economy: one with no growth and not driven by market forces. Investment and distribution decisions would have to be made by deliberate collective processes.
This does not mean we must have centralised, bureaucratic, authoritarian, distant, big-state socialism. Most of the small firms and farms might remain as privately owned ventures or cooperatives, as long as they kept within guidelines set by the community.
Towns and suburbs will collectively take basic control of their local productive systems, which would enable them to eliminate unemployment, poverty and homelessness. They will simply set up small firms and cooperative gardens and workshops whereby those without jobs can contribute to producing goods and services the town needs, being paid in our local currency.
Most people would need to work for money only one or two days a week. (In consumer-capitalist society we work far harder than necessary.)
Surrounding the town or suburban economy would be a regional economy in which more elaborate items would be produced, such as shoes, hardware and tools. A few items, such as steel, would need be moved long distances from big centralised factories, but very little would need to be transported from overseas.
Most of the decisions that matter would be taken at the level of the town assembly, not the nation state. Democracy would be participatory, as opposed to representative. Big centralised governments could not possibly run our small local communities. That could only be done by the people who live there, and who understand the local needs and opportunities.
Obviously, we as individuals will only live well if our town thrives. Our real wealth and welfare would be due to public factors, such as a beautiful landscape and a caring community. Our personal incomes and property will not be important. The situation wouldrequire and reward good citizenship.
The biggest and most difficult changes will have to be in our outlook and values. The present commitment to individualistic competition for affluent "living standards" and ever-increasing wealth would have to be replaced by a strong desire to live simply and frugally, cooperatively, and self-sufficiently.
Living more simply does not mean deprivation or hardship. It means being content with what is sufficient, and seeking enjoyment from non-material pursuits. Living in ways that are frugal and that minimise resource use should not be seen as a burden or sacrifice that must be made to save the planet. These ways can be sources of great life satisfaction.
Neither does it mean turning our backs on the modern world. The Simpler Way would let us keep all the high-tech ways that are socially desirable. We would have far more resources for science, research, education and the arts than we have now because we would have stopped wasting vast amounts of resources on non-necessities.
Obviously at present the chances of such a transition being achieved are very poor. But the global situation is rapidly deteriorating and increasing numbers are realising that consumer-capitalism is not going to solve our problems.
Many in the Voluntary Simplicity, Permaculture, Downshifting, De-growth, Eco-village and Transition Towns movements are now enjoying living in the ways described and are working for transition to some kind of Simpler Way.
Dr Ted Trainer is a Conjoint Lecturer in the School of Social Sciences at UNSW.
This opinion piece was first published in The Conversation.
Top 10 Cutest Animals in Science 2014
From TV-watching marmosets to pretend baby penguins, this is Nature's pick of the cutest animal stories in science this year.
2015 Prime Minister's Literary Awards open
Australian authors, poets and historians are invited to enter the 2015 Prime Minister's Literary Awards.
The Prime Minister's Literary Awards celebrate the contribution of Australian literature to our cultural and intellectual life.
These awards recognise the role Australian writers play in enlightening and entertaining us, reflecting on our history, and taking our stories to the world.
They acknowledge excellence in Australian fiction, poetry, non-fiction, young adult fiction and children's fiction, and in Australian history.
A total prize pool of $600,000 is available to winners and shortlisted authors in these six categories.
The 2015 awards are now open for books first published in English and made available for general sale in Australia between 1 January 2014 and 31 December 2014.
Entries close at 5.00pm (AEDT) on Saturday 28 February 2015.
Entry forms and eligibility guidelines are available on the Ministry for the Arts website
Doing more with less: Steering a quantum path to improved internet security
January 7, 2015 - Research conducted at Griffith University in Queensland, Australia, may lead to greatly improved security of information transfer over the internet. In a paper published in the online journal Nature Communications, physicists from Griffith's Centre for Quantum Dynamics demonstrate the potential for "quantum steering" to be used to enhance data security over long distances, discourage hackers and eavesdroppers and resolve issues of trust with communication devices.
"Quantum physics promises the possibility of absolutely secure information transfer, where your credit card details or other personal data sent over the internet could be completely isolated from hackers," says project leader Professor Geoff Pryde.
"In an ideal world, such perfectly secure long distance communication between any two parties is simple. They could share strongly entangled quantum systems -- such as particles of light called photons -- to generate truly random and uncrackable codes.
"Unfortunately, in the real world the two parties cannot share sufficiently strong entanglement over long distances due to transmission and detection losses. As the photons travel through the communication network, some are lost, thus providing a loophole for outsiders to attack their code."
A backup solution -- and the focus of the Griffith research -- is quantum steering, where a measurement made on one party's quantum system changes, or steers, the system held by another.
Professor Pryde says that, despite being a weaker form of entanglement, quantum steering operates paradoxically to maintain communication security while tolerating greater real-world loss and removing the need for absolute trust in devices.
"Quantum entanglement is a wonderful resource for safe and secure communication, but you need to verify it is really there to be certain any eavesdroppers are kept out of the loop," he says.
"Our new technique does so without requiring any trust in the communication devices and it should work in long distance scenarios where standard methods fail."
The Griffith team used special photon quantum states to program a measurement apparatus at each step of sending the code.
Because of "Heisenberg's uncertainty principle" -- which states one can never be certain of both the position and speed of a microscopic particle -- a hacker cannot reliably determine these quantum states even if they have hacked an apparatus. Remarkably, this means it can still be used securely.
In the experimental demonstration, measurement devices representing the two parties were constructed and received entangled photons from a quantum source. Another photon source, representing the referee, was used to prepare the quantum states for programming one apparatus.
After many runs of the protocol, the referee could use the measurement results from both parties to perform a mathematical test for genuine quantum steering, as derived by Griffith theoretical physicist Dr Michael Hall.
"The team showed that the quantum-refereed steering protocol can match tests for strong entanglement, in not requiring trust in the measuring devices, and has the further advantage of being robust to noise," says Dr Hall, adding that researchers hope to use the technique in a full quantum secure coding demonstration.
1. Sacha Kocsis, Michael J. W. Hall, Adam J. Bennet, Dylan J. Saunders, G. J. Pryde. Experimental device-independent verification of quantum steering.Nature Communications, (in press)
Youngsters From Outback Enjoy Ideal Holiday. Australian Diary 48
Published on 4 Jan 2015
From The Film Australia Collection. Made by the National Film Board 1951. Directed by Jack S Allan. Children from outback Australia enjoy a holiday by the sea at the newly opened Country Children's Holiday Camp at Portsea Victoria.
Australian Taxidermy: Stuffed, Stitched and Studied
6 January 2015 - Stuffed, Stitched and Studied: Taxidermy in the 19th Century explores the methods and purpose of Australian 19th century taxidermy made for science. Resulting from three years of research, the Macleay Museum's latest exhibition presents 98 animals drawn from around 400,000 preserved specimens collected by the Macleay family from the 1790s.
From the endangered banded hare-wallaby to an albatross that seems too large to be real, the exhibition takes visitors through both the purpose and evolution of taxidermy processes for insects, birds, marsupials and fish. Senior Curator at the Macleay Museum Jude Philp said the exhibition helps highlight the continued importance of the museum's taxidermy collections.
"In the 19th century, exhibitions of taxidermied specimens were the only way people could see colourful and accurate displays of species. Museums were also the principal place of research into the diversity of the animal kingdom," she said.
"As one of the oldest in the country, the Macleay collection provides perspectives on how museum collections were developed and why and how specimens were collected, exchanged, and purchased. As part of a network of museum collections across the world, the Macleay specimens continue to be a uniquely public, irreplaceable international resource and library."
As co-curator of the exhibition Dr Tony Gill explains, "The primary use of the Macleay natural history collection was and remains taxonomy, the naming and classification of animals. The collections also provide a snapshot of the geographical distribution of animals when habitats were relatively pristine."
Stuffed, Stitched and Studied: Taxidermy in the 19th Century also contains a section written on Torres Strait Islander uses of turtle shells written by University of Sydney doctoral candidate Leah Lui-Chivizhe. Highlights here include a fully-grown 1.5 metre green turtle and a hatchling of just 8cm, as well as two turtle shell masks from the 19th and 21st centuries, demonstrating the continuity of expertise in this unique Islander practice. Lui-Chivizhe explains how Islanders maintain their own taxonomies, knowledge of behavior and variation in turtles as well as spiritual aspects of knowledge through Islander styles of education.
"Despite the different times we live in, these specimens generate enormous interest, not just because some are a bit quirky (like the gruesome eyeless squirrel), but also because the techniques used to make these 'animal sculptures' are so intriguing," Dr Philp said.
"Techniques like drying out a caterpillar by inflating it over a flame or using jewellery techniques to wire together a skeleton are all illustrated through the diversity of the Macleay collections."
The vital research project that made this exhibition possible was funded by Sir Michael Hintze.
Exhibition details
What: Stuffed, Stitched and Studied: Taxidermy in the 19th Century
When: Until 8th May, 2015 (weekdays 10am - 4:30pm)
Where: Macleay Museum, Macleay Building, Science Road, Camperdown NSW 2050
Snow Angel – C/- People's Daily, China
Sculptors make a final touch to their creation "Moon Goddess" at the Jingyue Lake National Forest Park in Changchun, Northeast China's Jilin province, December 25.
The thematic sculpture, 25 meters high and 80 meters long, features a goddess unfolding a flag. The lake's name Jingyue means "Clear Moon" in Chinese.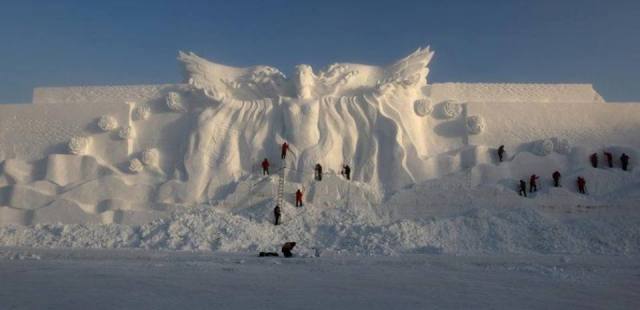 Doctor warns against 'keepsake' ultrasounds
January 7, 2015 - Expectant parents should avoid the use of ultrasounds for nonmedical reasons, according to maternal-fetal medicine experts at Loyola University Health System, of USA, state. "Ultrasound is a valuable tool when done for medical purposes by trained professionals," said Jean Goodman, MD, Loyola University Health System. "But this technology should not be used for entertainment purposes to see an image of a baby or to identify gender."
The Food and Drug Administration recently warned against the use of these so-called "keepsake" ultrasounds, strongly discouraging their use for creating fetal images and videos. The agency noted that ultrasounds can heat tissues slightly and in some cases, produce very small bubbles in the tissue. The long-term effects of tissue heating are not known.
Fetal ultrasound imaging provides real-time images of the fetus. Doppler fetal ultrasound heartbeat monitors are hand-held ultrasound devices that let you listen to the heartbeat of the fetus. Neither is intended for over-the-counter (OTC) use.
Dr. Goodman noted that keepsake ultrasound facilities are popping up in local strip malls.
She encouraged expectant parents to look for medical institutions that are certified by the American Institute of Ultrasound in Medicine when considering prenatal care. These facilities complete a rigorous certification process to ensure safe operation of this technology.
"Keepsake ultrasound facilities are not regulated and you don't want to expose expectant mothers and babies to medical technology in the wrong hands," Dr. Goodman said.
The above story is based on materials provided by Loyola University Health System.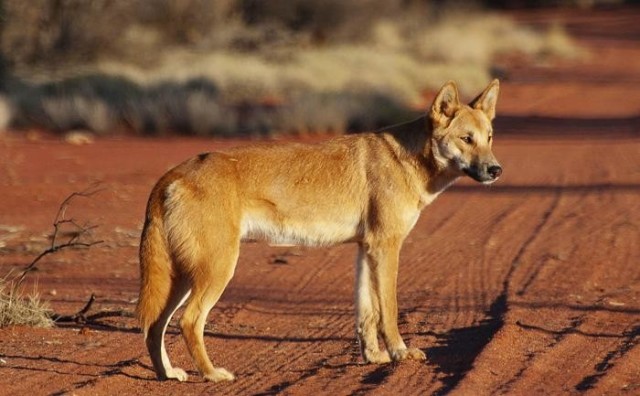 Study of ancient dogs in the Americas yields insights into human, dog migration
January 7, 2015 - A new study suggests that dogs may have first successfully migrated to the Americas only about 10,000 years ago, thousands of years after the first human migrants crossed a land bridge from Siberia to North America. The study looked at the genetic characteristics of 84 individual dogs from more than a dozen sites in North and South America, and is the largest analysis so far of ancient dogs in the Americas. The findings appear in the Journal of Human Evolution.
Unlike their wild wolf predecessors, ancient dogs learned to tolerate human company and generally benefited from the association: They gained access to new food sources, enjoyed the safety of human encampments and, eventually, traveled the world with their two-legged masters. Dogs also were pressed into service as beasts of burden, and sometimes were served as food, particularly on special occasions.
Their 11,000- to 16,000-year association with humans makes dogs a promising subject for the study of ancient human behavior, including migratory behavior, said University of Illinois graduate student Kelsey Witt, who led the new analysis with anthropology professor Ripan Malhi.
"Dogs are one of the earliest organisms to have migrated with humans to every continent, and I think that says a lot about the relationship dogs have had with humans," Witt said. "They can be a powerful tool when you're looking at how human populations have moved around over time."
Human remains are not always available for study "because living populations who are very connected to their ancestors in some cases may be opposed to the destructive nature of genetic analysis," Witt said. Analysis of ancient dog remains is often permitted when analysis of human remains is not, she said.
Previous studies of ancient dogs in the Americas focused on the dogs' mitochondrial DNA, which is easier to obtain from ancient remains than nuclear DNA and, unlike nuclear DNA, is inherited only from the mother. This means mitochondrial DNA offers researchers "an unbroken line of inheritance back to the past," Witt said.
The new study also focused on mitochondrial DNA, but included a much larger sample of dogs than had been analyzed before.
Molecular anthropologist Brian Kemp of Washington State University provided new DNA samples from ancient dog remains found in Colorado and British Columbia, and the Illinois State Archaeological Survey (ISAS) provided 35 samples from a site in southern Illinois known as Janey B. Goode, near present-day St. Louis. The Janey B. Goode site is located near the ancient city Cahokia, the largest and first known metropolitan area in North America. Occupation of the Janey B. Goode site occurred between 1,400 and 1,000 years ago, the researchers said, while Cahokia was active from about 1,000 to 700 years ago.
Dozens of dogs were ceremonially buried at Janey B. Goode, suggesting that people there had a special reverence for dogs. While most of the dogs were buried individually, some were placed back-to-back in pairs.
In Cahokia, dog remains, sometimes burned, are occasionally found with food debris, suggesting that dogs were present and sometimes were consumed. Dog burials during this time period are uncommon.
As previous studies had done, the Illinois team analyzed genetic signals of diversity and relatedness in a special region (the hypervariable region) of the mitochondrial genome of ancient dogs from the Americas. University of Iowa anthropology professor Andrew Kitchen contributed significantly to this analysis.
The researchers found four never-before-seen genetic signatures in the new samples, suggesting greater ancient dog diversity in the Americas than previously thought. They also found unusually low genetic diversity in some dog populations, suggesting that humans in those regions may have engaged in dog breeding.
In some samples, the team found significant genetic similarities with American wolves, indicating that some of the dogs interbred with or were domesticated anew from American wolves.
But the most surprising finding had to do with the dogs' arrival in the Americas, Witt said.
"Dog genetic diversity in the Americas may date back to only about 10,000 years ago," she said.
"This also is about the same time as the oldest dog burial found in the Americas," Malhi said. "This may not be a coincidence."
The current study, of only a small part of the mitochondrial genome, likely provides an incomplete picture of ancient dog diversity in the Americas, Malhi said.
"The region of the mitochondrial genome sequenced may mask the true genetic diversity of indigenous dogs in the Americas, resulting in the younger date for dogs when compared with humans," he said.
More studies of ancient dogs are in the works, the researchers said. Witt has already sequenced the full mitochondrial genomes of 20 ancient dogs, and more are planned to test this possibility, the researchers said.
1. Kelsey E. Witt, Kathleen Judd, Andrew Kitchen, Colin Grier, Timothy A. Kohler, Scott G. Ortman, Brian M. Kemp, Ripan S. Malhi. DNA analysis of ancient dogs of the Americas: Identifying possible founding haplotypes and reconstructing population histories. Journal of Human Evolution, 2014; DOI:10.1016/j.jhevol.2014.10.0127
Photo: New evidence suggests dogs arrived in the Americas only about 10,000 years ago. Some believe the ancient dogs looked a lot like present-day dingos. Credit: Angus McNab